[it-rotate group="0″]
What's Going On This Week?
CLICK TO SEE EACH DAY OF THE WEEK!
JUST SCROLL WAY DOWN!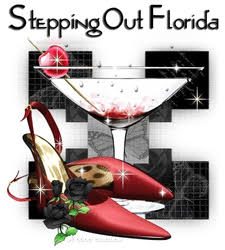 STEPPING OUT FLORIDA©
(SCROLL WAAAAAY DOWN ! )
                       WHO WE ARE:
You're in the right place! It's YOUR "ENTERTAINMENT BIBLE"!

This is the premier website for the 50+ years age group;  We list (and organize) social and professional events EVERY DAY of the week. The website is FREE for everyone and available on line 24 / 7
SIGN UP: Easy! Free! Just type your email address at the top of the page. You'll receive our 'e-blast' on Monday mornings  with an update of things coming up in the new week 
WHO: We now track 15,000 visitors to the site, another 1,000 mobile users and another 500 on Facebook. So join us!  SteppingOutFlorida.com  Things to do, places to go, people to meet
P.S. CHECK IT OUT: THE "DIRECTORY" on the side of the page- you'll be surprised at all the information there for you
Enjoy 'STEPPING OUT' on the town! 
 THIS WEBSITE IS ON FIRE!  

   SCROLL DOWN NOW!
______________________________            
What's There To Do This Week?
THIS WEEK"S HIGHLIGHTS:  
JUST CLICK ANY DAY!    (or the Directory on the right)  (OR the Navigation Bar on the top)
Monday-        Festival of the Arts, Senior Expo, Karaoke, IMax Theater
Tuesday-       It Takes Two Band, Festival of the Arts, Karaoke, Becky In Boca Party, Free Admission to Norton Museum
                                 
Wednesday– Ballroom & Latin Night, Clay Adams-Country Singer, Danny Kaye Story, Karaoke
Thursday-  Sock Hop with Joey & The Paradons,  "Guys & Dolls" in the theater, Museum's "Art After Dark",  Festival of the Arts
Friday-    Joey Dale, Festival of the Arts, Luncheon Fundraiser for Alzeimer's, Brooklyn By Night (Classic Cars & Cocktails, A Jew Grows in Brooklyn and The Kid from Brooklyn (Danny Kaye)
Saturday–    Jersey Boys Tribute, Abba Tribute, The Pink Panther Film, Tango /Milonga Event,
Sunday-     Sergio Mendez,  Motown Madness, Yoga Festival, Polo in Wellington
_________________________________________________
Interested in Passover Dinner for Singles?  JOIN US!
April 11- For all the details—Menu, Directions, How to Pay:  CLICK HERE
---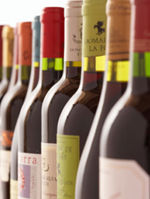 NEWS: Announcing the WINNER! Congratulations to Judith Crocco of West
Palm Beach. She predicted the most correct Academy Award winners (16 out of all 24 categories) in our Stepping Out Florida Giveaway Contest-She won a FREE Night at the Movies (two adult tickets) and a beautiful bottle of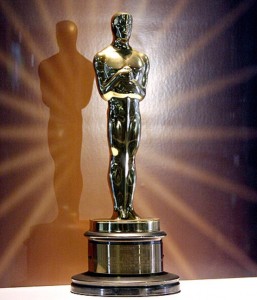 Movie Director Francis Ford Coppola's "Coppola Diamond" Merlot. Thank you all for participating!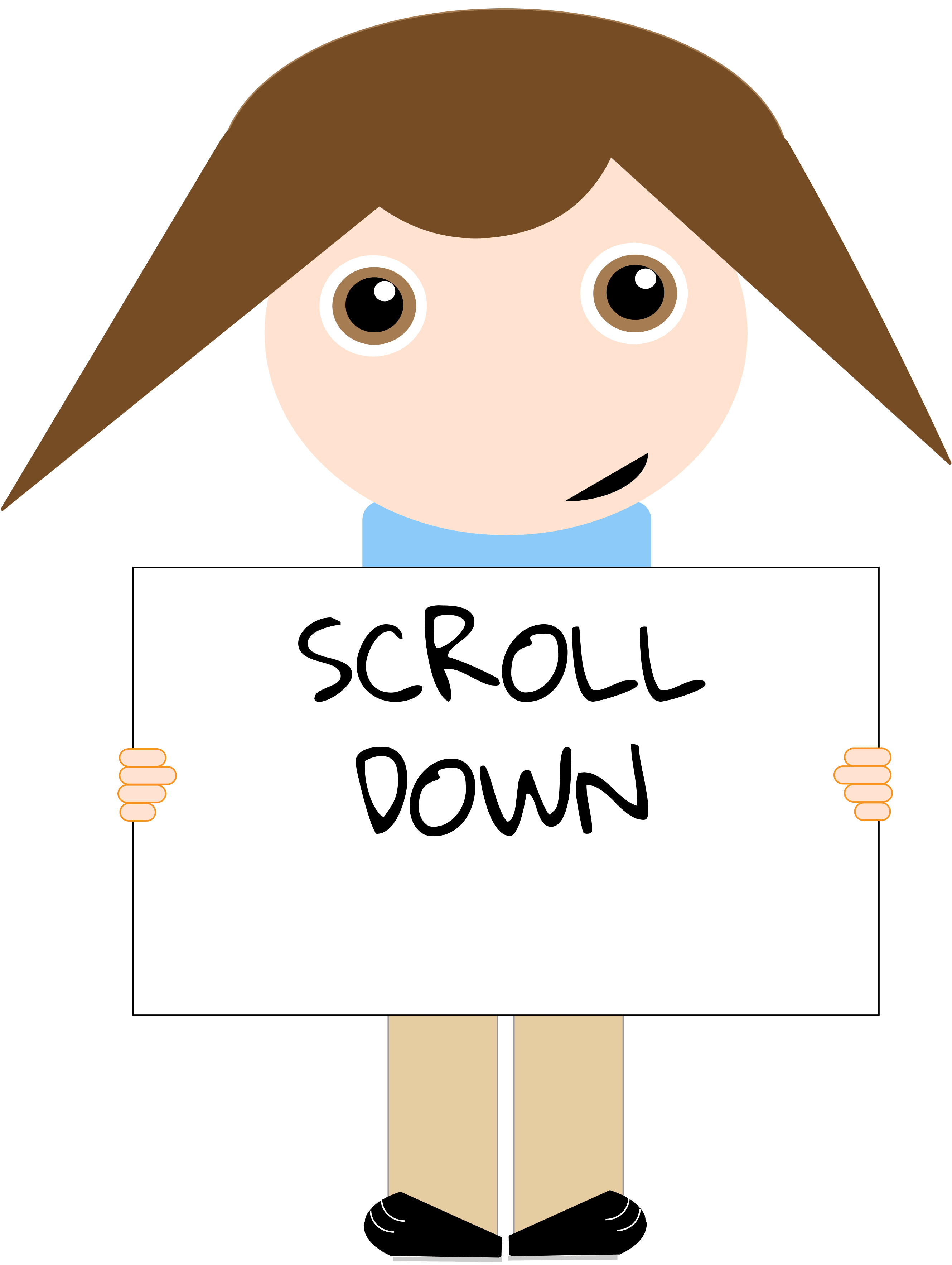 SAVE THESE DATES!

   

 

SAVE THE DATE:   NOW and Ongoing-February
Click Kravis.org to see what shows are coming!  
For example, Writers' Circle, March 6; Lecture Series: A Salute To Great Women Vocalists and Their Performances, March 7; Capitol Steps, March 7 to 10; Opera "Rigoletto" on March 10; and more!   (click below)…  
The Kravis Center, 701 Okeechobee Blvd. West Palm Beach- For upcoming shows, call 561-832-7469 or visit kravis.org.
Purchase tickets either at the Kravis Center Box Office at 701 Okeechobee Blvd., West Palm Beach or order tickets online through the Center's official website at kravis.org; or by phone at 561-832-7469 or 800-572-8471. 
______________________________________________________________
SAVE THE DATES: NOW and ONGOING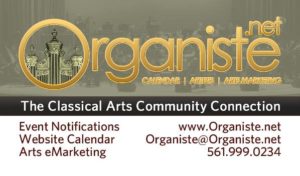 Organiste-Join the Arts Community-Concerts:  Jazz, Classical, El Piano Romantico (Romantic Piano), Chorale Sing-Alongs, more- Check out Organiste:  http://www.organiste.net/join-us
______________________________________________________________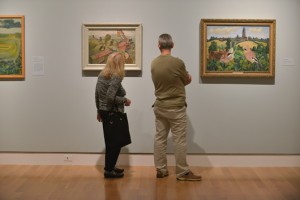 SAVE THE DATES:   NOW to December 2018
FREE ADMISSION: There's much to celebrate at the Norton this month: The Museum reopened on July 5 after a five-week hiatus to re-install galleries and prep for construction. Admission is FREE for everyone through December 2018! Be sure to visit the reinstalled galleries to view your favorite works in a new context. Programs such as Art After Dark are FREE as well!  Scroll down for details. 
For info. on Exhibitions, Programs, Tours, Art After Dark, Theater Lab (new), and more, CLICK HERE 
________________________________________________________________
SAVE THE DATE:  IMAX RE- OPENED AND IT'S BETTER THAN EVER!
The Museum of Discovery & Science IMAX Theater-For Info, Click HERE or www.MOD

S.org 
IMAX 3D- Located at 401  SW 2nd St. Fort Lauderdale-Phone:  954-713-0930
NOTE: The AutoNation IMAX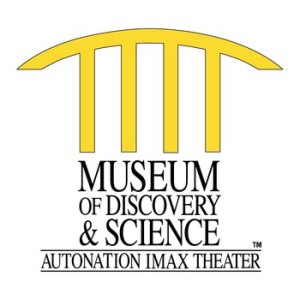 Theater was closed until 9/30/2016 to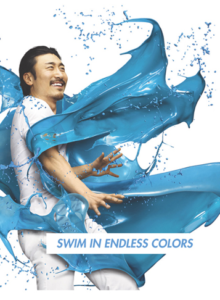 upgrade our projection and sound system to IMAX with 4K Laser; wait till you see the new IMAX with laser system!  Groundbreaking movie projection technology will transform the AutoNation IMAX 3D Theater experience into one of the most extraordinary theater experiences in the world.
Starting September 30, 2016, the AutoNation IMAX 3D Theater will be the only place in Florida, and one of only a few in the world, to offer 2D and 3D movies using the new IMAX WITH LASER system.  For current movie SHOW TIMES, CLICK HERE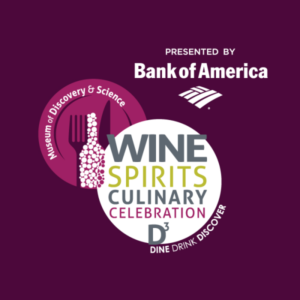 ALSO, SAVE THE DATE: April 7:  The 22nd Annual Bank of America Wine, Spirits and Culinary Celebration at the Museum-6:30 PM – 9:30 PM- For more info. SCROLL DOWN  or …
For info. and tickets, CLICK HERE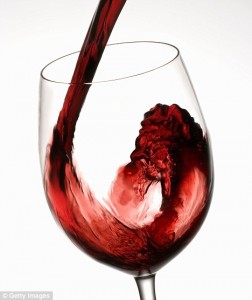 ______________________________________________________________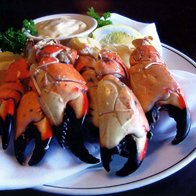 SAVE THE DATE:   NOW!
Stone Crab Season! Come and get 'em!  NOW till April, 2017
______________________________________________________________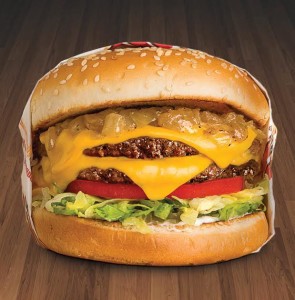 NEWS:      New "Park Place" plaza Now Open in Boca! Many New Restaurants!-At 5560 N. Military Trail, Boca Raton; To see all new 2017 Restaurant Openings: CLICK HERE
__________________________________________________
BEST TESTIMONIAL  
Dear Stepping Out Florida…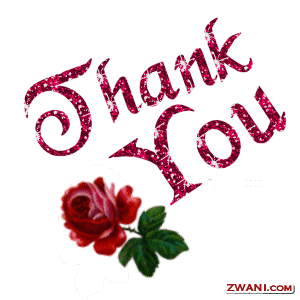 I just had to write and tell you how much I love your newsletter!! It is seriously one of the best websites I have come across when it comes to giving out information on activities in the area and further.
Thank you so much for this site, you have no idea how helpful it has been!         ———Jacqueline S., February 20, 2017
_________________________________________________
SAVE THE DATES:   March 6 to 12  

Festival of the Arts BOCA –See the 2017 lineup!  CLICK HERE!
20% Discount for Past Ticket Buyers! We are excited to offer a special discount for our past ticket buyers.  with code: PASTBUYER
T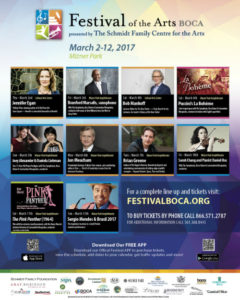 he 11th Annual Festival of the Arts Boca, South Florida's premiere literary and performing arts Festival, returns to the Mizner Park Amphitheater and the Mizner Park Cultural Arts Center presented by the Schmidt Family Centre for the Arts March 2 – 12, 2017. A world-class, multi-day cultural arts event, the Festival of the Arts BOCA brings the most sought after jazz artists, classical performers, and authors to South Florida while simultaneously cultivating the stars of tomorrow. Tickets range from $9.99 to $125 per person; For program details and ticket information visit: www.festivalboca.org  or call  866-571-ARTS (866-571-2787). Multi-event and full Festival packages are also available.
_________________________________________________
SAVE THE DATE:   March 8 to April 9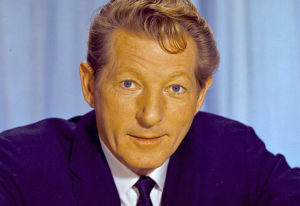 The Kid from Brooklyn: The Danny Kaye Story–Based on the turbulent and triumphant life of the multi-talented singer, actor, comedian, and philanthropist, this intimate musical portrayal chronicles Danny Kaye's career and his relationships on and off the stage – from an undisciplined improvisational comic to his success under the guidance of his wife, Sylvia Fine. The play includes many of Kaye's signature songs, including "Tchaikovsky," "By Jingo," "Minnie the Moocher" and "Inchworm", and the works of songwriters Kurt Weill, Ira Gershwin, Rodgers and Hart, Frank Loesser and Cole Porter, and of course, Sylvia Fine. She was a shockingly brilliant woman who did it all – she was Danny Kaye's wife, the mother of their child, his career manager, and the composer/lyricist of all of his most famous songs. The Broward Stage Door Theatre is located at 8036 Sample Road, in Margate. Tickets are $38 – $42; $16 student tickets are also available. Tickets may be purchased at the Theatre box office at 954-344-7765 or on line at www.stagedoorfl.org Showtimes: Wednesday, Saturday, & Sunday at 2 pm, Friday & Saturday at 8 pm
___________________________________________________
SAVE THE DATE:   March 9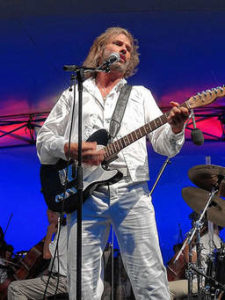 Stayin' Alive, Bee Gees Tribute-Stayin' Alive offers to their audiences the songs and sights of a full Bee Gees play list, featuring blockbusters such as "Night Fever," "Jive Talkin' ", "How Deep Is Your Love", "You Should Be Dancing", "Nights on Broadway", and "Stayin' Alive." In addition, the group sings the softer poetic ballads of the Brothers Gibb including "I Started a Joke", "Massachusetts", "Fanny Be Tender", "Words", and "To Love Somebody" among other great hits. Stayin' Alive is the largest and most definitive production of its kind, offering big screen video clips, photos and dazzling imagery. The show has played intimate settings as a six piece band and huge venues with a 62 piece orchestra. It is the quintessential tribute band to the Bee Gees, capturing the excitement of live performance and the tender subtleties of the human voice! At Coral Springs Center for the Arts-Tickets $28.62-$76.32 | www.coralspringscenterforthearts.com or call the box office at 954-344-5990344-5990
_________________________________________________
SAVE THE DATE:   March 9 to April 9
Guys and Dolls!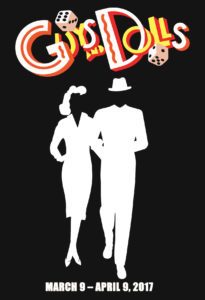 Gangsters, Gambling and Girls!
Considered the perfect musical comedy, Guys and Dolls won the Tony Award for Best Musical, ran for 1,200 performances on Broadway, and became an Oscar nominated film starring Marlon Brando and Frank Sinatra. You'll love the showstopping songs including: "Luck Be a Lady," "Sit Down, You're Rockin' the Boat," "Take Back Your Mink," "If I Were a Bell," and "I'll Know." About The Story: Set in Depression-era Times Square, Guys and Dolls is about a couple of big city gamblers and the women who love them. It tells the overlapping stories of high-roller Sky Masterson, who falls in love with mission worker Sarah Brown, and lovable rapscallion Nathan Detroit, engaged for 14 years to Miss Adelaide, a headliner at the Hot Box Club. Nathan runs a famous floating crap game, and an ongoing plot line involves his quest for a safe place for the game as Adelaide continues her quest to convince him to marry her. Meanwhile, Sarah, mistakenly believing that Sky set up an illegal game at the mission, tries to fight her affection for the charismatic crapshooter. Tickets are $75 & $80, www.thewick.org or call 561-995-2333. The Wick Theatre is located at 7901 North Federal Highway, Boca Raton.
______________________________________________
SAVE THE DATE:   March 11
Almost Ahba-Tribute to ABBA–Almost AHBA recreates the magic and nostalgia of ABBA in a costumed, choreographed and interactive audience experience. Boasting a sound-a- like performance of intricate harmonies and top notch musicianship, they truly live up to their Almost AHBA name. Formed in 1996, they are the longest running North American Tribute to the Swedish super group and have toured 11 countries., performing for audiences as large as 50,000!  This dynamic show features all the songs performed in the hit musical Mamma Mia!  Almost AHBA was chosen by Universal Studios/NBC to perform at the release of Mamma Mia! At the Aventura Arts and Cultural Center-Tickets $40-$45 | www.aventuracenter.org or call the box office at 305-466- 8002
____________________________________________________________
SAVE THE DATE:   March 16
World Class Pop Tenor and Classical Flamenco Guitarist "Ghaleb" Returns to the Pavilion Grille–Back by Popular Demand-Come enjoy a  3 Course Dinner; Dinner served from 6pm; Showtime: 7:30pm; $39 + tax & gratuity;  Non-dinner option in the bar area overlooking the dance floor: $20 Cover Charge, Includes two drink tickets-Join us at our special "Stepping Out Florida"  TABLE FOR SINGLES! CALL 561-912-0000 and mention that you would like to be seated with us-Join us for this fabulous show! www.PavilionGrille.com    
_________________________________________________
SAVE THE DATE:   March 18 & 19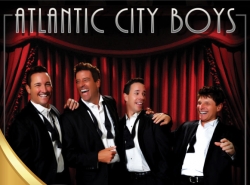 The Atlantic City Boys–Don't miss these four dynamic lead singers who have wowed audiences at Las Vegas, Walt Disney World, and of course, Atlantic City! "Oh What a Night", "Sherry Baby", "Walk Like a Man", "Big Girl's Don't Cry", are just four electrifying Broadway smash hits that bring this non-stop energy, incredibly talented group performs. Lending their world class vocals to the rock-n-roll harmonies of the 60's , the Atlantic City Boys will have you reliving the smooth street corner harmonies and non-stop hits of one of the world's most memorable singing sensation groups of all time. These four talented, dynamic male lead vocalists, backed by an equally accomplished live band, will take you on an exhilarating musical trip down memory lane that you will never forget! 8pm to 10pm-At the Boca Black Box-8221 Glades Road #10-Boca Raton,FL 33434-Tickets are $35 and $45-Phone:561-483-9036 or www.BocaBlackBox.com
__________________________________________________________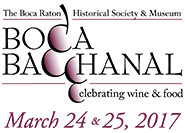 SAVE THE DATES:   March 24 & 25
The fabulous Boca Bacchanal—Indulge in a weekend of fine wine, food and Luxury! for more info, CLICK HERE
The "Bacchanalia" in Mizner Park on March 25 is Boca Raton's best Wine & Food Festival! The Bacchanalia will feature 30 local restaurants with vintners showcasing wine from 7 to 11 p.m. March 25 under the tented Mizner Park Amphitheater, 590 Plaza Real. Tickets are $125 at bocabacchanal.com. The event will also include selfie spots including a half yacht, car displays and a BikeCruz experience;   2017 Boca Bacchanal Patron Weekend – Includes 2 tickets to the Vintner Dinners (Friday, March 24, 2017) & 2 tickets to Bacchanalia on March 25, 2017; . In what has become a Bacchanal tradition, the hosts for all six Friday night dinners in private homes and two historic venues were told who their visiting chef and vintner would be that evening. 
Tickets will sell out so get them NOW at BocaBacchanal.com
______________________________________________________________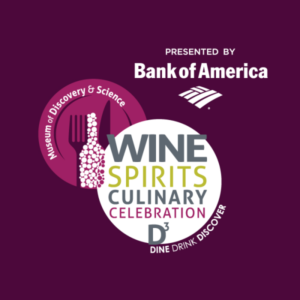 SAVE THE DATE: April 7
The 22nd Annual Bank of America Wine, Spirits and Culinary Celebration at the Museum-6:30 PM – 9:30 PM- The Grand Tasting will take place from 6:30 p.m. to 9:30 p.m. and highlight over 40 South Florida premier restaurants, an array of wine and spirits, assortment of craft beers and a silent auction. Event highlights include tastings from South Florida's leading restaurants
and a vast array of wines and spirits from around the world, courtesy of beverage sponsor Southern Wine and Spirits.
There will also be an assortment of craft beers to taste, amazing prizes in the silent auction and a complimentary Riedel wine glass for every guest.
This will be followed by the ultra-chic After-Party Lounge where all guests can continue to enjoy additional culinary delights from the After-Party restaurant partners and dance under the stars. The After-Party will take place from 8 p.m. to 10:30 p.m. in the MODS atrium.
Held at The Museum of Discovery and Science-401 SW 2nd Street-
Ft. Lauderdale, FL 33312-Phone: 954-713-0918; For more info. and tickets, CLICK HERE
_____________________________________________________
 SAVE THE DATE: April 11
Passover Dinner For Singles–Join us for a joyous evening of Festive Foods, Friends, and A Celebration of the Holiday- OPEN TO EVERYONE (Single or Not; Any Faith; Anyone who would like a Holiday Celebration)-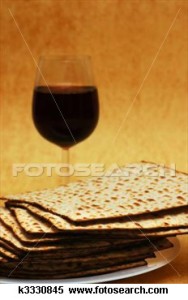 Enjoy an elegant and delicious dinner, then stay after for music (by "It Takes Two") and dancing at no extra charge!For all the details—Menu, Directions, How to Pay:  CLICK HERE
____________________________________________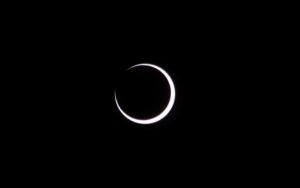 SAVE THE DATE: August 21
Total Solar Eclipse–See the most exciting astronomical event in U.S. history happening this August. Where will you be on Aug. 21, 2017? This is the first time a total solar eclipse has crossed the United States since 1978 (and the last really big one was in 1918), and the summer's brief event—totality lasts about two minutes, depending on your location—is being touted as the largest astronomical event in U.S. history. Whether or not that's true, it will definitely be the most photographed, most Instragrammed, most tweeted and most talked about eclipse ever. You will see it if you get yourself somewhere exactly under the shadow—and as nearest to the Line of Totality—as possible, since a near-miss is a total miss, and it only lasts about 2 minutes. To use Xavier Jubier's 2017 Total Eclipse Interactive Google Map, CLICK HERE   For 100 Places in the USA, CLICK HERE    or USA Eclipse Travel Guide, CLICK HERE
___________________________________________________
LOOK UP THERE ON

THE RIGHT SIDE

OF THIS PAGE!)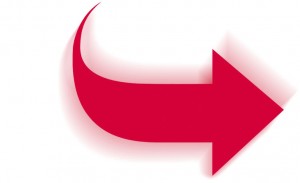 Check out the 'DIRECTORY LIST" and BOXES up there on your right- MORE  Information there for you!
                                                                                                   
_____________________________________________________
                                                     BEST OF….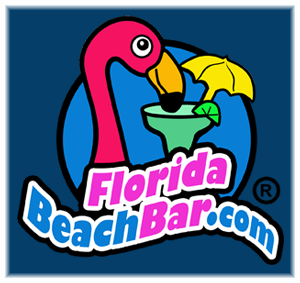 Want to know the TOP 10 Florida BEACH BARS?  Click on "HAPPY HOUR" at the top of the page—see "Happy Hour' up on the "Navigation Bar"?        Or just  CLICK HERE
__________________________________________________
News!         HotNews!         RESTAURANTS!     (To see new 2017 Restaurants, CLICK HERE)
______________________________________________________________

Muddy Waters Restaurant- 2237 W. Hillsboro Blvd, Deerfield Beach 33442
 Phone: 954-428-6577 or www.MuddyWatersRestaurant.com
The Best Karaoke on  Thursdays!
Weekly Email Deal: 

Enjoy $5.00 OFF The Purchase Of $30 Or More!
All Week With This Email!!!(Regular priced menu items only-Not valid with Lunch Express, Early Bird, Happy Hour, or Clams & Oysters, Specials or Market Priced Items)-Just print this ad and present it-Valid only Monday-Sunday, 3/6/17 to 3/12/17-(Must present this printed email-One discount per email address per table-No multiple copies; One time use-No Reward Card points will be applied with discount; cannot be combined with other offers, coupons, Reward Points or discounts.)    $7.99 Lunch Specials Mon-Fri, 11am to 2pm
NOW HIRING AT MUDDY'S! We are looking for experienced kitchen help from line cook to sous chef. Please inquire within.
ST. PATRICK'S DAY AT MUDDY'S! Friday, March 17, 2017-Try our Corned Beef & Cabbage, Our Very Own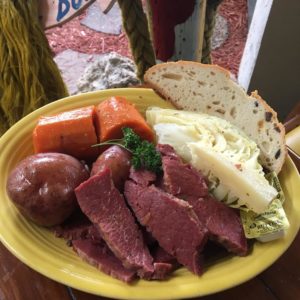 Shepherd's Pie & Traditional Corned Beef Sandwich; Drink and Shot Specials including Guinness & Green Beer All Day Long!!!
Scavenger Hunt- Join our Google Scavenger Hunt-Stop in to see what to find; There will be one winner of a FREE appetizer or drink-For the Virtual Tour, Click here
Calling All Pokemon Trainers: We are a Pokestop! Every 5 minutes, you can spin a PokeStop which generates more items such as Poke Balls and potions, or you can drop a Lure and attract Pokemon. The more time spent here, the more items you can acquire!!! Fun for the whole family while enjoying the best food and drinks in South Florida!
Tuesday Kids Eat Free-Bring the family to Muddy's every Tuesday from 6pm-9pm and receive one FREE kids meal for every adult in your party!!! Valid for kids menu items only.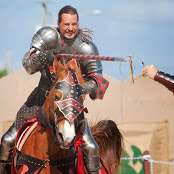 Discounted Renaissance Festival Tickets: Muddy Waters offers discounted Renaissance Festival tickets here ($19 in instead of $21 at the gate)  It runs every weekend until March 26 (at quiet Waters Park off Powerline.) We also offer a discount for our guests who bring in their ticket stubs after going to the festival. (Plus, we offer all the employees of the festival discounts as long as they are working in the area and bring their employee ID!)
Sports! We are your Sports Headquarters- We have the NHL and MLB Packages-Come Watch Your Games at JByrd's Muddy Waters on our 22 HD TV's!!! Let Us Cater Your Game Day House Party or Pick It Up Here for Takeout!  Never Miss A Game Again!!!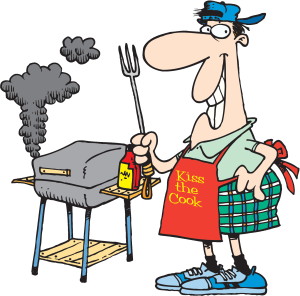 BBQ! SATURDAY, April 1–  First Saturday of every month-Try our Charcoal BBQ selections from 11am: Drink Specials ALL DAY; Try our Specialty Rum Runners!     (No Reward Points, Coupons, or Discounts with this menu)-   

Monday T-Shirt Special: Get a FREE DRINK of your choice when you wear a Muddy's T-shirt or retail item during your entire visit (on Mondays only-Domestic bottles, domestic drafts, well drinks, call drinks and house wines only. No premium drinks)  
Kids Eat Free At Muddy's!  Bring the family to Muddy's every Tuesday for this exclusive offer!!!
P.S. Happy Hour (called "Havoc Hour" here!) Tuesdays -Saturdays from 4pm to 7pm; on Sundays and Mondays from 4pm to close)   with 1/2 off select cocktails and house wine; $2.50 select Draft pints & Domestic bottles-Home of the .75 cent raw clams and oysters!
Enjoy our Pet-Friendly Tropical Patio Seating with misters to keep you cool in the Florida heat!!!
I love this place!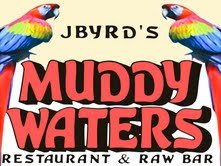 2237 W Hillsboro Blvd,,  Deerfield Beach, FL   954-428-6577    -OPEN 7 DAYS A WEEK  Kitchen Hours: Sunday to Wednesday 11am-10pm, Thursday to Saturday:
11am- 11pm    muddywatersrestaurant.com
P.S.  Even 8 year old "Mateo" enjoys the 75 cent oysters and clams on the half shell!! ALL DAY-EVERYDAY!
____________________________________________________________

NEWS:  Dating, Romance and Companionship Website for Single Boomers & Seniors age 50+ now provides Date-Coaching. The site is created BY Seniors, FOR Seniors. Click here: http://50plusconnects.com/
_______________________________________________________________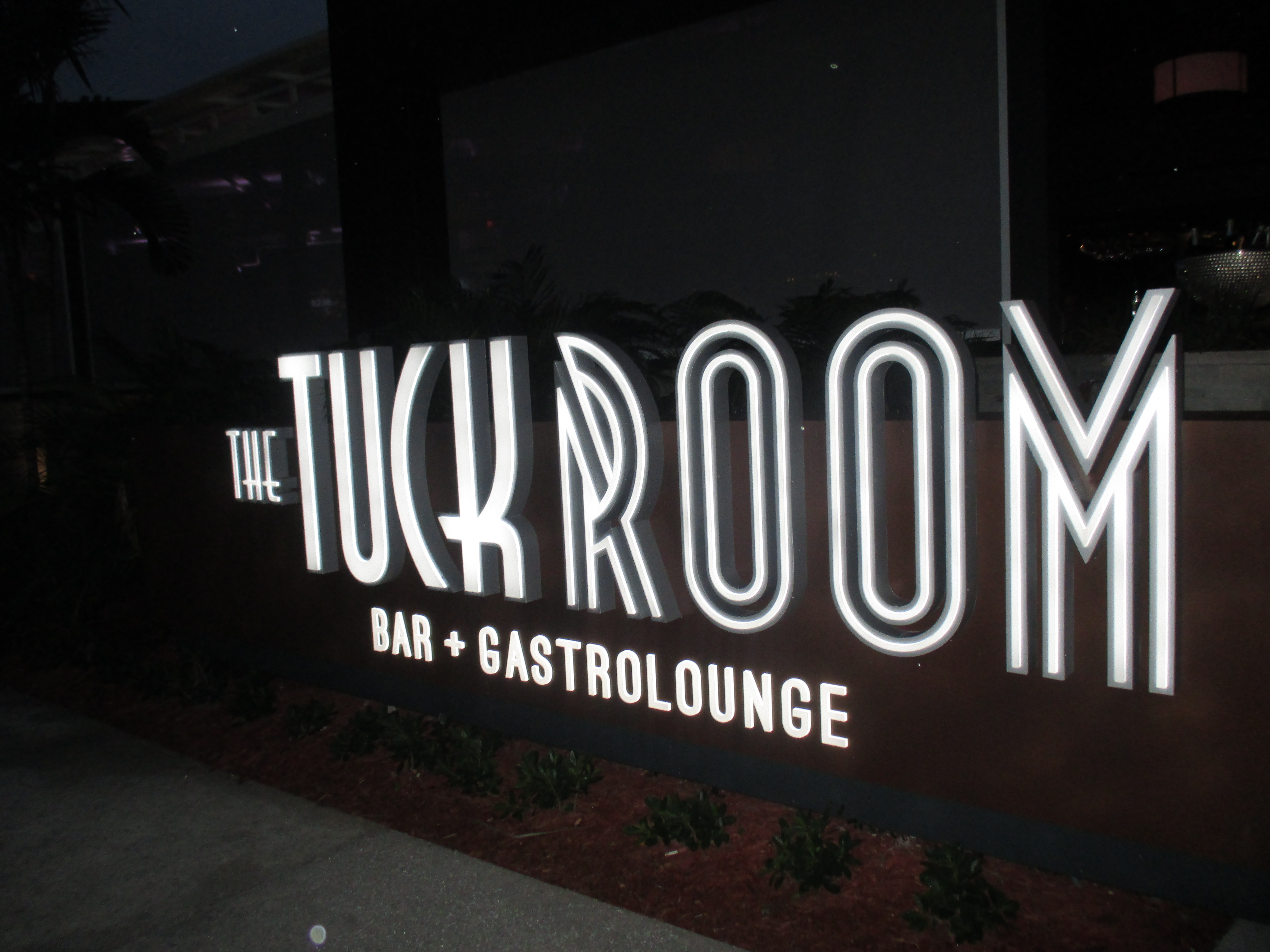 FEATURED RESTAURANT:  THE TUCK ROOM
This is a guaranteed jaw-dropping experience from the moment you enter Miami's new drinking den and intimate gastro lounge. You're in for a treat of delicious bites and also extraordinary sips thanks to Adam Seger,  Tuck Room's Master Barman and rated Top Three Mixologist in the country by Playboy Magazine. Have you tried a drink made with liquid nitrogen yet?  How about a Tuck Mojito made with read sugar cane juice squeezed as you watch?   The Tuck Room is "tucked away" inside the iPic Theater but it's not what you think—it's more…it's separate and with gorgeous decor (think "Tanzy" in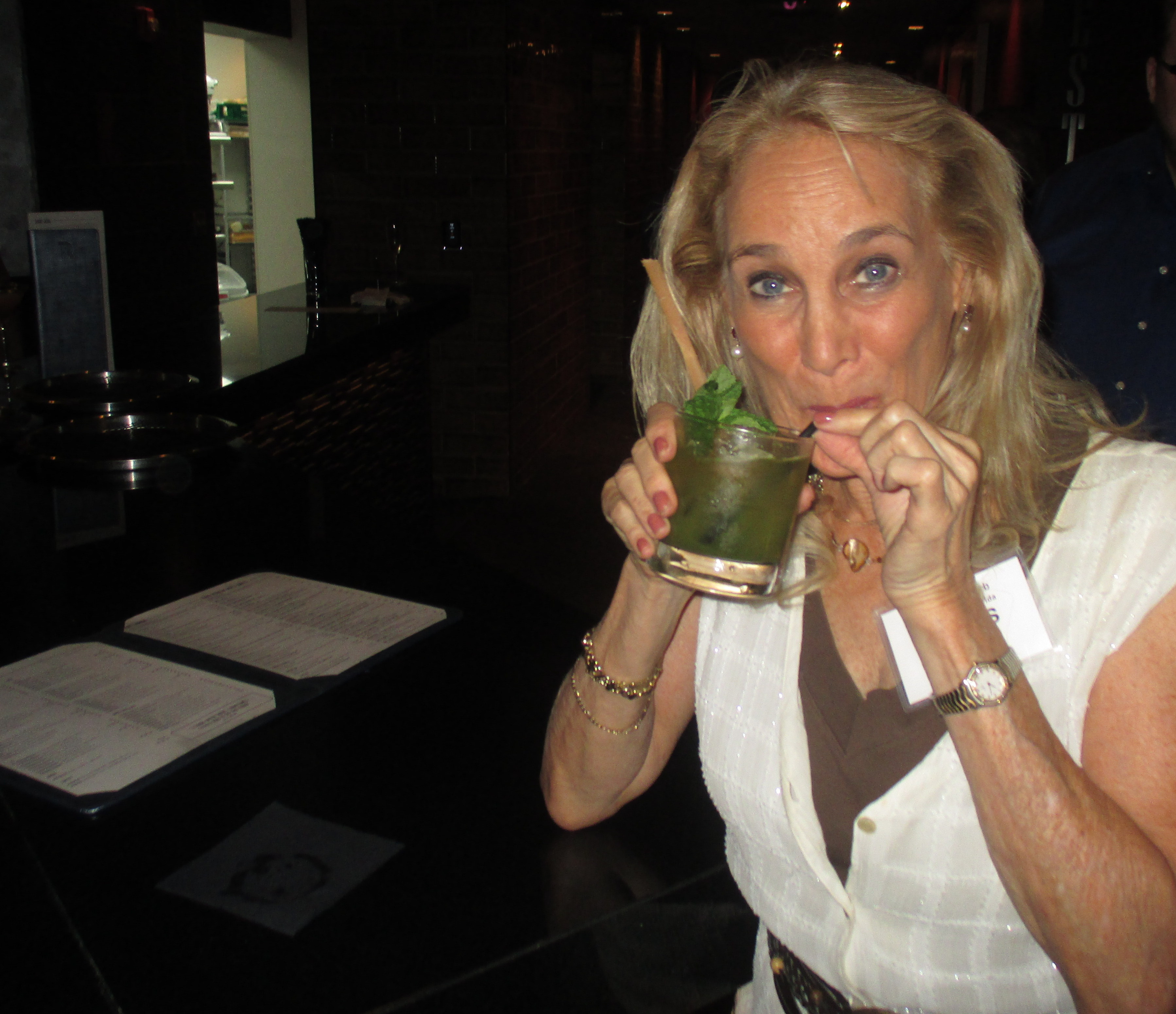 the iPic in Boca.)  This place is intimate and chic, classy and seductive, unique and fun. Stop in for Happy Hour or have some sharable plates and handcrafted cocktails before of after the movies, or just to try it.  Cheers!    
The Tuck Room is located at 3701 NE 163rd Street at the Intracoastal mall in North Miami Beach.  Call 786-563-7061 to make a reservation- For more info:   www.TheTuckRoom.com
______________________________________________________________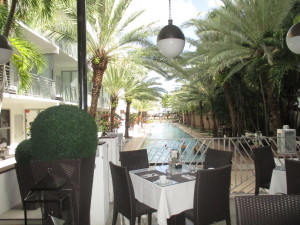 FEATURED RESTAURANT:  CABARET BRUNCH AT THE NATIONAL HOTEL in Miami Beach  
"Life is a Cabaret!" That's what you'll be singing after you experience "Jazz Brunch" at the National Hotel in Miami Beach. Wherever you live in South Florida,that is, regardless of your distance from South Beach, it's worth the drive. Why? Because you will have a unique experience that tantalizes all your senses: you'll see the exquisite $12 million renovations to an historic hotel treasure; you'll smell and taste an elaborate brunch buffet of fresh, gourmets foods while listening to amazing Broadway quality voices as you dine—-and here's the fun part: it's your servers and bartenders up there belting out the tunes!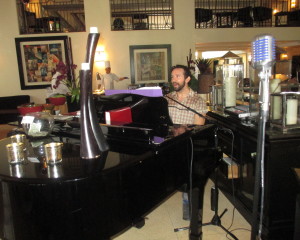 READ THE Restaurant Review: CLICK HERE
And check out 25 photos on Stepping Out Florida's Facebook page! CLICK HERE
National Hotel-1677 Collins Avenue- Miami Beach, FL 33139   Phone:305-423-7211   www.NationalHotel.com
______________________________________________________________
FEATURED RESTAURANT:   CAFE PRIMA PASTA in Miami Beach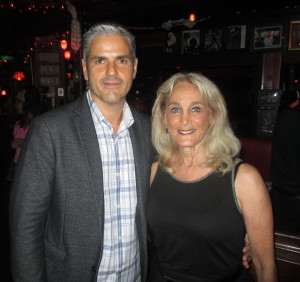 OMG!  Nirvana food! Impeccable service! The trendy decor! The New York Times rated Best South Florida Happy Hour! No wonder this legendary restaurant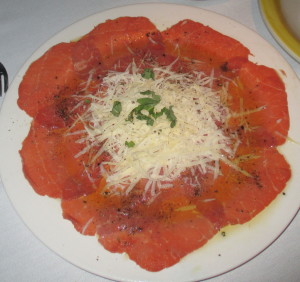 has thrived for 22 years and attracts celebrities like Matt Damon, Lenny Kravitz and Dwayne Wade.  Go there once and it's guaranteed that you won't stop thinking about it till you get back there again– but be sure to make reservations!  Everything at this place is, seriously, perfect! (Even the Gen. Mgr., Giuseppe, (right) is movie-star gorgeous! LOL)  
Read my Restaurant Review:  CLICK HERE      
And check out 25 photos on Stepping Out Florida's Facebook page! CLICK HERE
Café Prima Pasta-414 71st Street-Miami Beach, FL 33141 Phone:  305-867-0106
_____________________________________________________
                                     

RESTAURANT NEWS:
 SEE ALL THE NEW RESTAURANTS! CLICK HERE: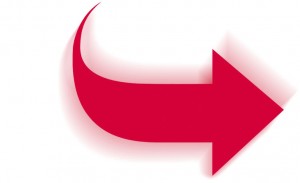 For More Details, Click on  The Boxes up above, on your right or CLICK HERE 
 ________________________________________________
OUR TICKET GIVEAWAYS….SO FAR…
STEPPING OUT FLORIDA has given away tickets to 
Sisters of Swing, Kick'in It Country, The Last 5 years, Waist Watchers Musical and a Free Month Gym Membership to Michael's Gym in Boca!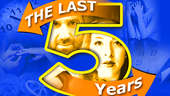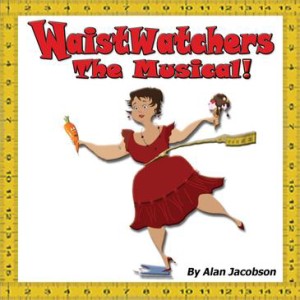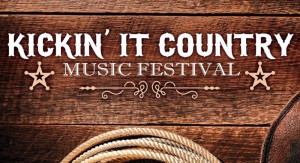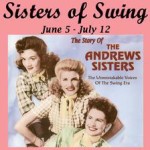 AND WE HAVE GIVEN AWAY MORE!
To Enigma Haunt ; we also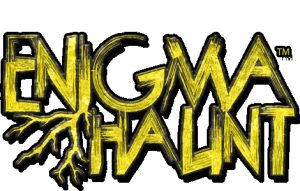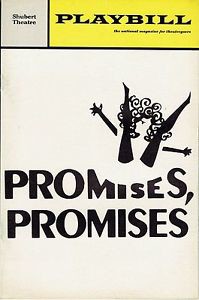 gave away 3 pair of tickets to the musical, "Promises, Promises",  to "Young Frankenstein",  to "Dial M for Murder" at the Stage Door Theater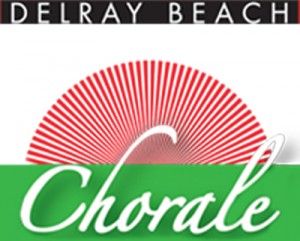 To"4 Ever 50's" , to the Delray Beach Chorale , to the play "Sex With Strangers" which played at the Arts Garage, to the Palm Beach Improv for their show "Full Throttle" Comedy.
We also gave away 2 pair of tickets to 'What's New Pussycat?" and to "Baby Boom Baby'—Congratulations to all the winners!
THANK YOU to the many readers who are entering the contests. We are going to be giving away MORE FREE tickets so just watch for our emails! Please continue to use and enjoy Stepping Out Florida and share with friends!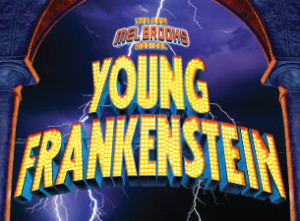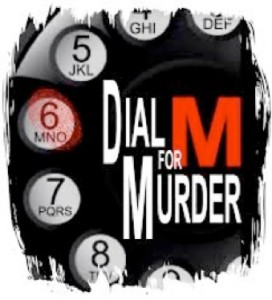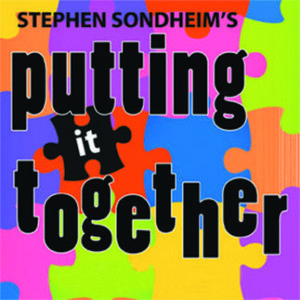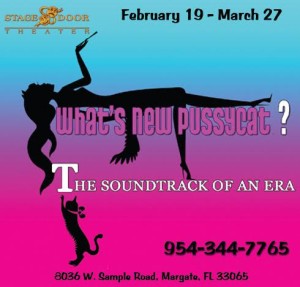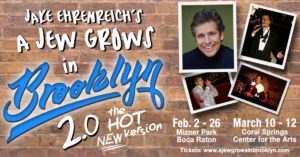 ______________________________________________________________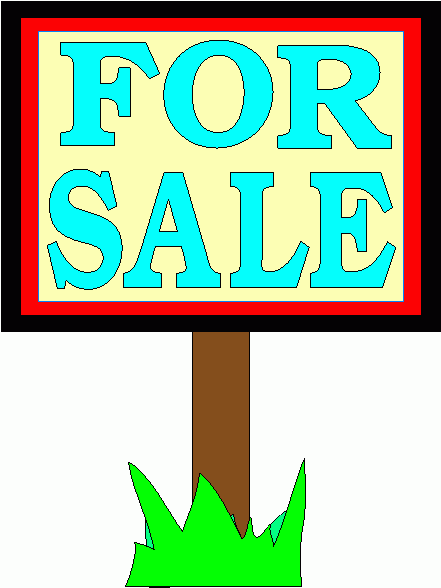 STEPPING OUT FLORIDA'S LIST
NOT CRAIG'S LIST!     NOT ANGIE'S LIST!

 
W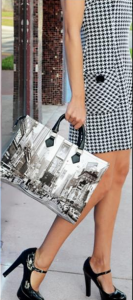 HAT'S NEW ON SALE?  
Check out THE BEST:  CLICK HERE
BEST Artist, BEST Handbags, BEST Painter, BEST Realtor, BEST Masseuse, and more!
(Also, CHECK OUT THE ITALIAN AND ALSO VINTAGE DESIGNER
HANDBAGS- AT GREAT PRICES) ….
AND MUCH MORE!
_________________________________________________________
NOTE:
CHECK FACEBOOK FOR ALL OF OUR EVENT PHOTOS!
AND PLEASE "LIKE" OUR FAN PAGE!  CLICK HERE!
_________________________________________________________
JOBS-Networking, Job Boards, Job Fairs

NEW!  See the new BREAKAST NETWORKING locations: CLICK HERE:
https://steppingoutflorida.com/networking
____________________________________________________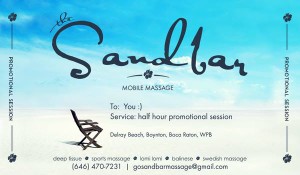 Half Hour Promotional Massage-Just mention

Stepping Out Florida!
Delray-Boynton-Boca-WPB; 

Deep Tissue-Sports Massage-Swedish Massage-Lomi Lomi-Balinese  Call  646-470-7231  or  email: [email protected]
 

____________________________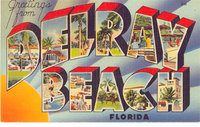 Delray was just named the Most Fun Town in America by Rand McNally and USA Today!  CLICK HERE: http://www.visitflorida.com/insiders/beaches_and_adventure/action.blog/7239-rand-mcnally–usa-today-name-delray-beach-most-fun-small-town-in-america)
Do you like to party in Delray Beach?  Click here for Delray calendar & scroll down for specials: CLICK HERE
_________________________________________________________
Like West Palm Beach? Have you visited Downtown West Palm Beach lately?                       
Well, what are you waiting for? There are 10 new dining spots and plenty of new retail shops that are waiting for you! Not convinced yet? The 200 block of Clematis St. recently won 4 out of the 9 categories in The Miami Herald's "Best Block in South Florida" competition. Pretty big deal! Come see what Clematis St. and the entire Downtown has for you. Visit WPBGO.com
_________________________________________________________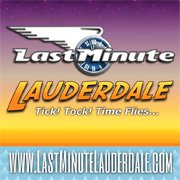 Like Ft. Lauderdale? 
This is good for last-minute plans:
CLICK HERE
ALSO, Check Out Julie Love's website:
_________________________________________________________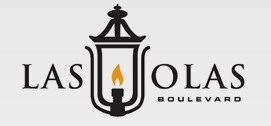 LIKE LAS OLAS BLVD.?
CLICK HERE FOR PLACES TO EAT, SHOP, PARK, FIND UP-COMING EVENTS AND FAIRS,  ENJOY!
_________________________________________________________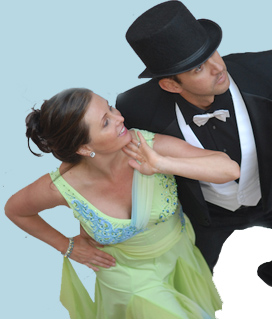 LIKE DANCING?  Study shows that Dancing Makes You Smarter!  CLICK HERE
LIST OF DANCE PLACES, DANCE LESSONS, -EVERYWHERE! (Tri-County)–
AND THE TOP COUNTRY & WESTERN DANCE SPOTS (Think Line Dancing!)
_________________________________________________________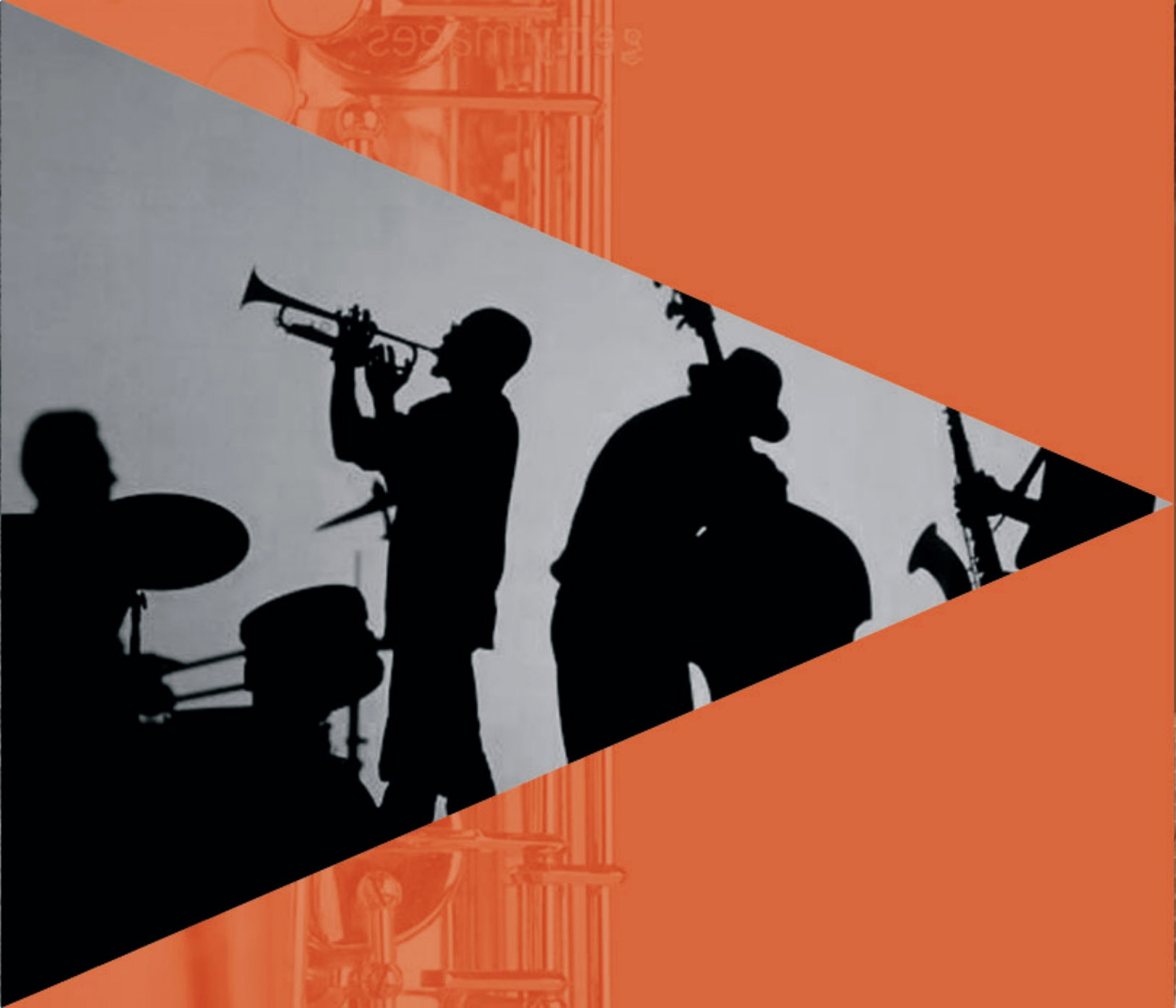 LIKE JAZZ?  CHECK OUT THIS FREE SITE:
CLICK HERE:  www.JazzOnTheTube.com   
_________________________________________________________
                                       LIKE CONCERTS AND SPORTS?
Check out Mizner Park Amphitheater: CLICK HERE
Check out Downtown Boca Events: CLICK HERE
Check out Miami Metro events: CLICK HERE
What's coming to American Airlines Arena in Miami?     CLICK HERE and then scroll down
What's coming to BBT Center (formerly BankAtlantic Center) in Sunrise?   CLICK HERE  and then scroll down
What's coming to Seminole Hard Rock in Hollywood?  CLICK HERE and then scroll down
What's coming to The Fillmore in Miami Beach?   CLICK HERE and then scroll down_
What's coming to the Theater / Stage?     CLICK HERE
 ________________________________________________________
Email us today to have your Events or News Listed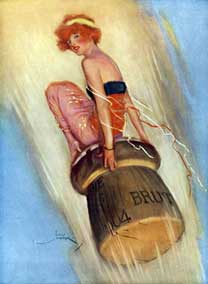 immediately!        [email protected]
                                  and
Join our Facebook Fan Page for info. & photos of our events
http://www.facebook.com/SteppingOutFlorida
Email your comments and feedback to us!!
                               Cheers!
_________________________________________________________
                                                      DOGGIES
NEWS:  Tri-County Animal Rescue is in great need of DOG WALKERS! We have several hundred dogs in our shelter, and they all need to be walked.  PLEASE come in- Tues, Thurs, Fri, Sat, Sun-10:30am to 4pm—come and help.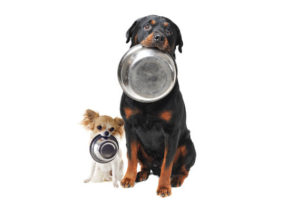 Tri County Animal Rescue- 21287 Boca Rio R0ad-Boca Raton 33433-Phone: 561-482-8110 – www.TriCountyAnimalRescue.com 
Personal Note:  I just took the one Sunday "class" to learn their procedures. Sign up! It's available at 8:45am every Sunday-  It helped!  I walked a couple of adorable, loving dogs today–it feels so rewarding to volunteer!
Try it!    P.S.  They desperately need gently used towels and blankets for the puppies
P.S. The dogs at Tri-County are dangerously low on canned dog food. Pedigree Traditional Meaty ground dinner with Chopped Chicken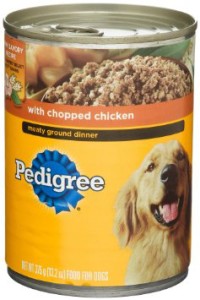 Canned Dog Food- Please help us by bringing in canned dog food to the shelter, as soon as possible.
_________________________________________________________
                                                      DOLPHINS
NEWS:  A UNIQUE AND MEANINGFUL GIFT: "ADOPT A WILD DOLPHIN"

I JUST "ADOPTED" a wild dolphin–His name is "Wonder"- I received a "Certificate of Adoption", a brief life history and color photograph of my dolphin–and a hard copy of the book "An Ocean of Inspiration"–The John Olguin Story.  Each dolphin has its own Facebook page (and there are 300 yet  to be adopted.) All this for only $30 +  $5 for shipping in the U.S.  ( Or, perhaps, just get a copy of this wonderful book for $15 +  $3 for shipping in the U.S. ) This makes a gift that truly supports a great cause.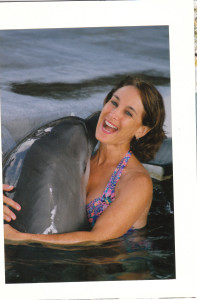 (Note: You will be helping a dolphin scientist with further  exploration, observation and research to help preserve these special mammals. Support the Palm Beach Dolphin Project- For info:   [email protected] or  561-762-6473 Click here to watch this video of a dolphin show-   CLICK HERE  Note By Scientist, Explorer, Author, Dolphin Researcher-Dr. Stefan Harzan: If you have an opportunity to swim with dolphins…why not do it in the open ocean? There, the dolphins may stay close or have the freedom to swim away. It is so much better, because we meet them on their terms.
Contact to adopt your own dolphin: Harzen @Taras.org or 561-762-6473                   
---
                                                        OUR WILDLIFE REFUGE
HAVE YOU EVER BEEN TO OUR NATIONAL WILDLIFE REFUGE?    (It's RIGHT HERE IN BOYNTON BEACH!)
ARTHUR R. MARSHALL LOXAHATCHEE NATIONAL WILDLIFE REFUGE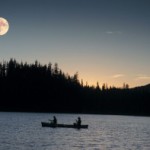 Activities: Bird & Nature Walks, Canoeing & Kayaking, Boating & Fishing, Hiking & Biking, Storytelling, Snail Kite Banding, Python Capture—and more:
Hiking, Guided Bird, Butterfly and Wildflower Walks, Early Morning Bird Walks on the Marsh Trail, Early Morning Bird Watch and Walk – Fly Out, Swamp Strolls, Roving Naturalist on Cypress Swamp Boardwalk or Marsh Trail, Tram Tours of the Marsh, Guided Canoe Trips, Full Moon Guided Canoe Trips, Annual Photography Contest, Annual Juried Art Contest – Loxahatchee Visions, Friends and Family Spring Fling Folk Music Festival, monthly meeting of the Sierra Club Loxahatchee Group (featuring speakers, group kayak or canoe outings)
The Arthur R. Marshall Loxahatchee National Wildlife Refuge preserves a portion of the once vast northern Everglades. It provides habitat and protection for endangered wildlife such as the snail kite and the wood stork and the formerly endangered American alligator.
The main entrance and Visitor Center are located at: 10216 Lee Road  – Boynton Beach, FL 33473  It is 2 miles south of Boynton Beach Boulevard, west off US 441/SR7.    Contact:  561-734-8303  or more info:  CLICK HERE
______________________________________________________________
MORE THINGS TO DO:    (COMMUNITY CALENDARS)
BOCA RATON:  CLICK HERE                    
DELRAY BEACH: CLICK HERE
BOYNTON BEACH:   CLICK HERE
_________________________________________________________
MORE NEWS!!!!!
SENIOR DISCOUNTS YOU DON'T GET UNLESS YOU ASK~   CLICK HERE