WHAT'S THERE TO DO TONIGHT?

 

 
                                                                                             
                                                                                     STEPPING OUT FLORIDA  
                                                                     WEDNESDAY,  OCTOBER 30
Pavilion Grille
Ballroom and Latin Night
& Pre-Halloween Party
Costume or Ballroom Attire Requested; Costume Contest WITH Prizes!
Come on in for some of the best Public Ballroom Dancing in South Florida. Dance to a mix of music for both Smooth and Rhythm styles as well as other popular dance styles, including Bachata, Salsa, Merengue, Disco/Hustle, West Coast Swing, and some Country Two-Step. During the evening, we'll have a Foxtrot Mixer, a Line Dance led by Sandy Miller, and a Waltz Mixer. Dance Hosts are present for our solo ladies. Ballroom attire requested. Singles and Couples welcome. 
Ballroom Dancing hosted by Axel & Elyse, and music by DJ Karen starts 8:00 PM. Dinner menu served from 6:00 PM. The $15 Entry Fee  (Cash at the Door) includes your first House Drink plus light around 9:00 PM. Credit Cards accepted at Bar &
Dinner Tables. Come on in and enjoy Dinner & Dancing~ Yes, Romantic Dancing! Spend a minimum of $25 per person on Dinner purchase, and return your drink ticket and $10 of your cover is refunded;  Located at 301 Yamato Rd., Boca Raton, FL 33431- At the corner of Dixie Hwy. & Yamato Rd. -FREE self parking in the lot or garage-GPS Address: 301 NE 5 Street, Boca Raton
The Week Ahead: Thursday: October 31: Halloween Party with Cachet Band; Friday, November 1: Oldies Night with Joey Dale & his band; 
Saturday, November 2: Angelo Perrone, Oldies Night with his new band; Sunday, November 3: Fusion Band
(Note: EVERYONE wants to rent our venue with new dance floor for private parties! Think of us for your next party!)
COME BACK AND JOIN US: Tuesday, November 5 for the fun dance music by "It Takes Two" Band;  TUESDAY IS well known to be a GREAT NIGHT for Dancing and always a good crowd!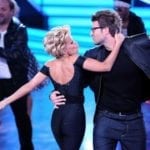 MORE: Two-For-One Drinks for Happy Hour : 5:00pm – 7:00pm, Tuesday – Friday: small plates start at $6; drink specials $5 -$8; Dinner served Tuesday through Saturday from 6PM and Lunch from Tuesday through Friday from 12 noon to 3:00 PM   To make dinner reservations, call 561-912-9999                 
New Dance Floor!
New Flooring!
New Furniture!
New Chef!
The Pavilion's New Chef Cristian, formally of Josephine's, Tavolino's and Casa de Angelo will add his distinct Italian touch to our menu.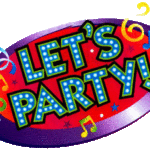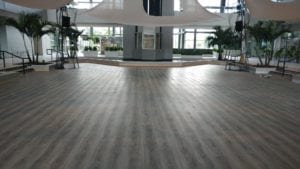 Pavilion: SPECIAL NOTE: Come and dance! We are proud of our NEW DANCE FLOOR! Wow! Join us!
_________________________________________
October 30-Halloween Party at Saiko-i Restaurant
6pm to 9pm- FREE Admission; Come enjoy complimentary candy and sweet treats, throughout the party, and Happy Hour–at the indoor/outdoor bar, from 4:00 p.m. – closing–with special pricing on cocktails, appetizers, and specialty rolls. There will be a costume contest, during the party, and guests may win prizes, such as dinner for two, lunch for two, and brunch for two, at Saiko-i.   10 prizes will be awarded in a variety of costume categories, including the sexiest costume and the scariest costume (for a man and a woman), best witch, best pirate, most unique costume, best Boca-themed costume, best political-themed costume, etc. There will be a DJ spinning tunes, throughout the party, and dancing is encouraged! Saiko-i Sushi Lounge & Hibachi, Village Pointe Shopping Center, 5970 S.W. 18th Street, Boca Raton, Florida. 33433   www.saikoiboca.com  Phone:  561-393-5888.
October 30-November 3-The 60th Annual Fort Lauderdale International Boat Show
One thousand exhibitors and more than 1,200 boats are on display at the exhibition that is widely regarded as the industry's top annual boating event. For Boats on Display, Seminars, Hours, Special Events, Tickets, Click here-   Address: 801 Seabreeze Blvd, Fort Lauderdale, FL 33316
October 30- FREE Concerts-Every Wednesday at Delray Marketplace
6pm to 8pm- DelrayMarketplace.com  561-865-4613  Bring your own chair or blanket to the Amphitheater, located between Burt & Max's and Apeiro Kitchen & Bar. Here's What's Playing- Weather permitting. Events subject to change without notice:  OCTOBER 30 ReVibe (Dance Party Music, 70's thru Today); NOVEMBER 6 Tand (Rock 'n Roll); NOVEMBER 13 Happy Daze Band (Oldies 50's and 60's); NOVEMBER 20 Double Back (Back to the 80's); NOVEMBER 27 The Cravens (Dance Rock with Rolling Stones Influence); DECEMBER 4 Big City Dogs (Classic Rock and Blues); DECEMBER 11 Don't Stop the Music (Doo Wop Christmas Show);DECEMBER 18 ReVibe (Dance Party Music, 70's thru Today); DECEMBER 25 (NO CONCERT) (Merry Christmas!) JANUARY 1 (NO CONCERT) Happy New Year! JANUARY 8 Mary Washington Brooks Band (Blues and R&B); JANUARY 15 Fake News (Huey Lewis Tribute; JANUARY 22 Rock City Revue (Sound Track of the 60's); JANUARY 29 JD Danner Band (A Tribute to Women Who Rock); FEBRUARY 5 Don't Stop the Music (Doo Wop, Motown, Disco, Classic Rock); FEBRUARY 12 Big City Dogs (Classic Rock and Blues; FEBRUARY 19 Forever Eric (Eric Clapton Tribute Band); FEBRUARY 26 Taylor Road  (Top Hits from 60's through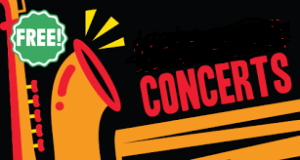 Today); MARCH 4 Sol Party (Classic Rock and Pink Floyd); MARCH 11 Happy Daze Band (Oldies 50's and 60's); MARCH 18 Earl Band  (Rock from the 60's to Today); MARCH 25 Don't Stop the Music  (Top Hits thru the Decades); APRIL 1 Mary Washington Brooks Band  (Blues and R&B); APRIL 8 Joey Tenuto Band (Rock, Soul and Blues); APRIL 15 The Cravens (Dance Rock with Rolling Stones Influence); APRIL 22 Friday At Five  (Rock from the 60's to Today); APRIL 29  Preservation Road (Tribute to the Kings of Blues and Rock); MAY 6 Happy Daze Band (Oldies 50's and 60's); MAY 13 Joel Dasilva Band (60's to 90's Rock and Blues); MAY 20 The Last Word Band (Top 40 from the 60's to Today); MAY 27 The Flute Factor (Jazz)
October 30-Local Filmmaker Hosts FREE Screening of Award-Winning Documentary, "When All That's Left is Love"
Local filmmaker, Eric Gordon, will host a complimentary screening of his award winning film, When All That's Left is Love, a sensitively-directed documentary about the caregivers of individuals suffering from dementia, on Wednesday, October 30 from 9 a.m. to 12:30 p.m., at the Movies of Delray, 7421 West Atlantic Avenue. (November is National Family Caregivers Month.) The event is FREE and open to the public. Due to limited seating, advance registration is recommended by clicking here:  http://bit.ly/2KdwPqd.  Guests will be invited to a free continental buffet breakfast from 9 a.m. to 10 a.m., followed by the film screening at 10 a.m. Afterward, attendees will be invited to visit various theaters for presentations by sponsors and caregiving support organizations.
In When All That's Left is Love, director Eric Gordon has returned to live with his parents so that he can relieve his aging mother, Marilyn, of the sole care for his Alzheimer's-afflicted father, Shelly. Eric joins his mother in caregiving, even as he captures unprecedented footage of the progression of his father's illness and his mother's increasing inability to cope. This documentary uniquely presents the difficult inside story of the caregivers' journey, as viewed by a son. The film focuses on Marilyn Gordon and a neighbor, Arline Rothman, as they struggle to care at home for spouses who are living with Alzheimer's disease. Through their experiences, we learn about the lives of caregivers. Individuals who are courageous and worthy, yet utterly human, who—out of love—have taken on the most overwhelming role of their lives.
The award-winning film has just begun its run on the film festival circuit. When All That's Left is Love had its world premiere at the Longleaf Film Festival, Museum of History North Carolina and took home the award for "Best Overall Feature Documentary" on May 11, 2019. To date, the film has received recognition at film festivals throughout the United States including Vero Beach Wine + Film Festival and the Real to Reel Film Festival. It was the opening night film at Desertscape International Film Festival, winning the "Making a DiFFerence Feature Documentary" award and won an award with the Spotlight Documentary Awards. In two weeks, When All That's Left is Love will be screening at the American Psychological Association Film Festival in Chicago at their annual meeting. The film is one of 17 screening from 2000 submissions. It will soon be showing at film festivals including the Lanett City Film Festival, Woodstock Museum Film Festival, Royal Starr Film Festival, Skyline Indie Film Festival, Twin Tiers International Film Festival, Knoxville Film Festival, Grapevine Film Festival and El Paso Film Festival. When All That's Left is Love also won the "Caregiver Friendly Award" from the national magazine, Caregiver.com.
Eric Gordon is an award-winning director and producer who has exhibited his work at film festivals worldwide. He has worked on major feature films, documentaries and music videos. He directed the 35mm short film, Rita, Pigboy and Me, which was written by Tom Lazarus (Stigmata) and stars Mel Gorham (Blue in the Face, Smoke, Curdled). The film screened at over 45 festivals worldwide, winning 18 prestigious awards during its run, including Best Director from the Florida Motion Pictures and Television Association (FMPTA). Over the past six years, he has produced, shot, and directed the feature length documentary, When All That's Left Is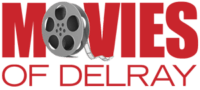 Love. Gordon holds a Masters of Fine Arts in film production from the University of Miami, as well as a Certificate in Documentary Arts from the Center for Documentary Studies at Duke University. His non-profit fiscal sponsor is the well-known group, From the Heart Productions. Gordon also won "Man of the Year" from the Leukemia and Lymphoma Society, Palm Beach 2007.
The film's Emmy-nominated composer, Nathan Halpern, has worked on such films as the recently released "The Rider," the Oscar nominated documentary, "Minding the Gap," and was named one of IndieWires, "Composers to Watch." When All That's Left is Love is sponsored by Roskamp Institute, Diginity Memorial, ComForCare, Senior Information Centers and The Alzheimer's Research and Treatment Centers. For more information, visit www.whenallthatsleftislove.com.
October 30-"Muddy Mayhem" Comedy Show at Muddy Waters!!! 
8pm-By Sadman Comedy Productions-Drink Specials All Night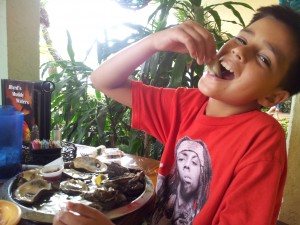 Do you love Oysters? Oysters are only  79 cents all day long at Muddy Waters Restaurant-2237 W Hillsboro Blvd,,  Deerfield Beach, FL   954-428-6577    -OPEN 7 DAYS A WEEK  11am to 2pm-  Kitchen Hours: Sunday to Wednesday 11am-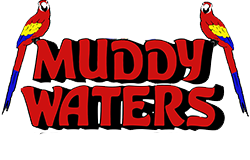 10pm, Thursday to Saturday: 11am- 11pm    muddywatersrestaurant.com  (See photo:  Even 8 year old, Matteo, loves eating oysters!)  Scroll down to see what's happening TONIGHT!
So much doing at Muddy's-CLICK HERE!
Home of the 79 cent clams and oysters on the half shell daily-Everyday has a different special (check them out on this website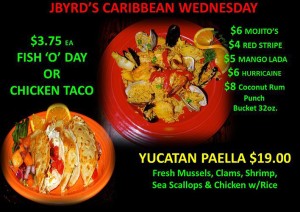 every day of the week!) Today's deal: Try the Island Tacos (fish or chicken) for only $3.75 each for lunch / dinner-Also Jerk Chicken Philly for $9.99-Wash it down with a "Jamaican Me Crazy", Mojito, Hurricane Coconut Rum Punch, Rum Runner, PartyRita, Pain Killer and more-(Note: to lady pirates: quite a few 'Tommy Bahamas' types frequent here, even for lunch)-AND Happy Hour Every day of the week from 4pm to 7pm (and ALL NIGHT MONDAY NIGHT)-Stop by, relax and slip into "Island Mode"- 2237 W Hillsboro Blvd.-Deerfield Beach 33442  -Call 954-428-6577  or www.MuddyWatersRestaurant.com
SPECIAL EVENTS COMING UP:
OCTOBER 31-Halloween Karaoke & Costume Contest! Karaoke starts at 7pm!!! Prizes for winning costumes are Muddy Waters gift cards – $100 (1st), $75 (2nd) and $50 (3rd). We will have door prizes and all kinds of fun and specials all night long!!
NOVEMBER 2 Charcoal Barbecue!!  (First Saturday of every month)- Drink Specials All Day! LIVE BAND at 8pm!

October 30 to November 10- Hot Shoe Shuffle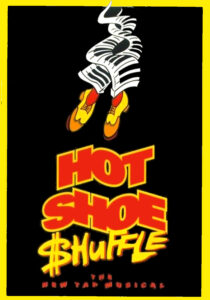 Smash Jukebox Musical Opens Sparkling Season 7 at The Wick Theatre – Are you ready to 'cut a rug'? The Wick Theatre opens their seventh season with the Australian and West End smash hit, Hot Shoe Shuffle. This award-winning production features a cast of dynamic dancers tapping and singing their way through the biggest hits from the American Big Band era performed by a 10-piece live band.  Hot Shoe Shuffle is the ultimate in razzle dazzle tap! In 1992, the musical created by David Atkins tapped its way onto the stage in Sydney, Australia and became an instant success. The popularity of the show inspired a London production that resulted in a Olivier Award for best choreography and a nomination for Best Musical Production. The Wick's director, Jonathan Van Dyke, is working with choreographer Justin M. Lewis on the production. Van Dyke was a featured performer on America's Got Talent at Radio City Music Hall, as well as a co-creator of Tell-a-Vision, a technology and dance-based performance group. Van Dyke and Lewis have assembled an extraordinary cast with enormous energy and style. The musical concerns seven Tap Brothers, Spring, Slap, Buck, Wing, Tip, Tap and Slide, who learn of the death of their long-absent father. To claim their large inheritance, the brothers must rehearse and perform their Dad's legendary act—the Hot Shoe Shuffle and include their long-lost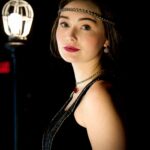 sister! The Wick Theatre is located at 7901 N. Federal Highway. Boca Raton, FL 33487  The show runs October 17-November 10, 2019; with performances Wednesday-Sunday; matinees at 2pm, evenings at 7:30pm. Tickets are $75-$85 at www.thewick.org or call 561-995-2333.
Check Out The New Restaurant "Rex Baron"-( Opened 2 Weeks Ago)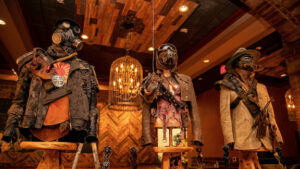 Located in the Town Center Mall (formerly DaVinci's and across from CPK, California Pizza Kitchen)- Rex Baron, a new post-apocalyptic-themed restaurant has an interactive video-experience bar, a virtual reality lounge with 32 stations. ( Guests can climb Mt. Everest, dive from a plane, take a bike ride through France or Italy, or go on safari. This is the highest level 5K resolution Virtual Reality that is not available to consumers in the US. This technology is usually used for military and occupation training for medical, manufacturing, automotive, etc.)   Dinner guests known as "survivors" (of the apocalypse) can cook their own food on lava rocks heated to 650 degrees. The 8,500-square-foot Rex Baron — short for "Restaurant Entertainment Xperience", certainly is all that. Try it if you want to see foods and decors that are new and creative as well as a choice of 16 post-apocalyptic cocktails. Located at 6000 Glades Road, in the mall. For info: call 561-447-6993 or visit TheRexBaron.com.
FOR KARAOKE, SCROLL DOWN!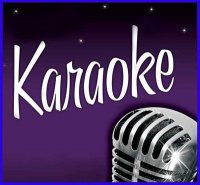 Karaoke in Deerfield –(with POF- "Plenty of Fish Singles Group)-Singles Karaoke every Wednesday-7pm at Dr. PhilGoods in Deerfield Beach-Get there before 8 if you want to be in the first rotation; Happy hour drink specials; No

Cover Charge; Bar Menu-Finger Foods. New, sound system- The address is 4251 N Dixie Highway, Deerfield Beach-Take 95 to SW 10 st, turn right on Dixie, cross NW 48th (Wiles Rd, Green St) the building is on the right with a blue roof. Parking is in the back. 4251 N Dixie Highway, Deerfield Beach, fl, 33064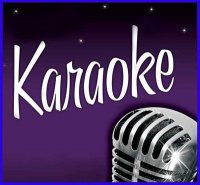 Karaoke at Inkwell Pub on Wednesday Nights-(Rated 8th in the Top Ten Best Karaoke Spots in Palm Beach and Broward Counties) -Hidden in a Margate strip mall is the opportunity to earn a free sake bomb if you sing Karaoke. Another bonus is the wide selection of craft beers and board games available if you're looking to distract yourself until you take over the small singing space. Located at 238 North State Rd 7-Margate, FL 33063   [email protected]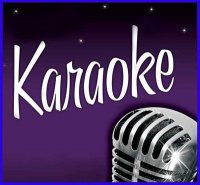 Karaoke at Murphy's Tavern on Wednesday Nights-(Rated 6th in the Top Ten Best Karaoke Spots in Palm Beach and Broward Counties)-6:30 p.m. to close at 1 a.m., this Fort Lauderdale Irish pub lets you try your hand at Karaoke. There is traditional American bar food on the menu in addition to Irish fare, which might inspire you to sing Van Morrison, U2, or Sinead O'Connor. Located at 2925 E Commercial Blvd-Fort Lauderdale, FL 33308    Phone: 954-491-3430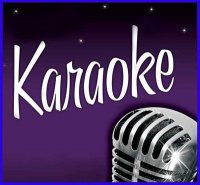 Karaoke at Cheers Restaurant and Bar-(Rated 4th in the Top Ten Best Karaoke Spots in Palm Beach and Broward Counties)-Wednesday nights (AND Tuesday nights) Over two nights a week, this Sunrise bar not only features Karaoke hosted by Frantz from 9 p.m. to 1 a.m. but also doubles as a ladies night. Women get half-off all drinks, while men get the chance to impress with their Elvis Presley renditions. Located at 8931 W Oakland Park Blvd- Sunrise, FL 33351   Phone: 954-749-1337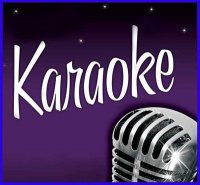 Karaoke in Lake Worth-Dan Renken hosts an early Karaoke show every Wednesday-6pm to 9pm- At Avanti's Italian Restaurant- Avantis has a brand new menu, so bring your friends, and your appetites, and your singing & your thirst -Happy Hour is 4pm 'till closing-Located inside the Winston Trails Golf Club-6101 Winston Trails Blvd-Lake Worth, FL-Phone: 561-439-3700- Call to confirm

Live Music by The Edge Band- Tammy Lawrence and The Edge Band-At Max's Grille in Mizner Park in Boca Raton-8pm –11pm-Join us as The Edge Band performs every Wednesday-Enjoy today's hits and yesterday's classics-Call to confirm: 561-368-0080
The Susan Merritt Trio-Every Wednesday, Jazz Night, 7pm to 10pm-No Cover; Paul Batitsky, piano;  Susan Merritt, bass; Marty Campfield, drums-Cafe Centro; 2409 N. Dixie Hwy., West Palm Beach 33407; call to confirm: 561-514-4070;  Contact: [email protected] or 561-835-0382
Ladies Night at The Locale in Boca-Every Wednesday-Half off cocktails, wines by the glass and beer–499 S. Federal Hwy., Boca Raton 33432  Call to confirm: Phone: 561-325-8000
FREE Tai Chi Classes-Every  Wednesday from 1pm– 2pm. (Also every Monday from 5pm – 6pm)  Come relax your mind and your body at ATOM's Wellness Center-Tai Chi is a low-impact, slow-motion exercise that can treat and prevent many health problems; and anyone can do it! Tai Chi assists in muscle strength, flexibility, and balance. Tap into the amazing healing power of Tai Chi today! ATOM'S Wellness Center also offers a variety of other wellness classes and seminars such as: meditation, nutrition, health benefits of drinking tea, and learning about Acupressure. Atom's Wellness Center- At 100 E Broward Blvd., #100, Ft. Lauderdale, FL 33301 Phone: 954-763-9840

"Free Roll"- Free Poker Tournaments-at the Big Easy Casino-(formerly "Mardi Gras" Casino)- 831 N Federal Hwy, Hallandale Beach, FL, 954-924-3200 or email:  [email protected]  Hours of Operation: Sunday-Thursday 9:00am-3:00am;  Friday & Saturday Open 24hrs-Free Tournaments every night at 6:50pm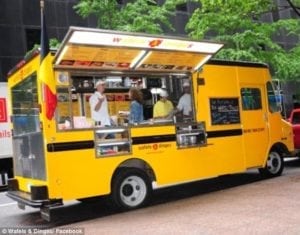 Family Night with the Food Trucks at Sunset Cove Amphitheater-Bi-weekly on Wednesdays (click below for future dates ) we will be rolling West on Glades Road to South County Regional Park's Sunset Cove Amphitheater from  5pm. to 9pm. We'll be bringing some of South Florida's top food trucks along with some great entertainment or movie night. If this is your first time to a Food Truck Invasion here is what you need to know: This is a huge outdoor picnic where food trucks of different origins, cuisine and menus prepare food that is cooked to order. It's not fast food, as the majority of the trucks are run by regional chefs. A great deal of fusion cuisine, comfort foods and sweet treats to choose from will be available by a selection of 20 food trucks. Be sure to bring your folding chairs or blankets to picnic at the park grass surroundings. There will also be covered seating available. At 20405  Amphitheater Circle,  Boca Raton, FL 33498   To confirm dates before you go,CLICK HERE
Trivia Night at Saltwater Brewery-Head to the brewery for trivia night Wednesdays from 7 to 10 p.m. It's open to everyone over 21 and food trucks are serving up meals starting at 4 p.m. Pro tip: the answer to the first question will be posted on their Facebook page! 1701 W. Atlantic, Delray Beach; Call to confirm:  561-865-5373; saltwaterbrewery.com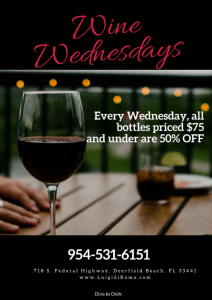 Wine Wednesdays- At Luigi di Roma-Every Wednesday, all bottles priced $75 and under are 50% off-(Dine in Only)   718 S. Federal Hwy., Deerfield beach, FL 33441  Call to confirm: Phone: 954-531-6151
Improv Games Drop In Class– 7:00 PM – 9:00 PM -"Improv U"-Two hours of Improv for just $10! Fun games and exercises designed for newcomers and advanced players too; Laugh, play, and have fun all while meeting new people in a safe and supportive environment. Great for actors, artists, stand up comedians, accountants and everyone in between. Join us at The Improv U Drop In! Held at 105 NW 5th Avenue, Delray Beach 33444-call to confirm
Happy Hour-At "Tavern on the Glades"-At Whole Foods in Boca Raton, Coral Springs, Pompano and Wellington-4pm to 7pm save $2 on draft beer, wine by the glass, personal size pizzas & burgers Monday- Friday-Call to confirm
Divorce Support Group of Delray-6:30pm to 8pm-Divorce Support Group for newly separated and post divorced. Also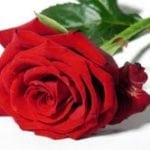 helpful if you have lost a spouse. Wednesdays, 6:30 – 8pm.  One time Registration fee of $36 (tax deductible donation to the Toby Center) and $36 monthly meeting fee. Held at 100 E. Linton Blvd, Suite 104B. Call 561-244-0010 for details. Also ask about our Individual Divorce and Parent Coaching.

Adult Support Groups-Moving Forward for Widows & Widowers; Weekly, Wednesday, 1:00-2:30 p.m.-Cost: $5.00 per one session or $100 unlimited for the year. No appointment necessary. You may join these groups at any time. Faulk Center for Counseling, 22455 Boca Rio Road, Boca Raton- For more information call 561-483-5300.

Adult Support Groups-"Divorced and Separated" or "Life Issues" –Each group isWeekly, Wednesday, 6:00-7:00 p.m.-Cost: $5.00 per one session or $100 unlimited for the year. No appointment necessary. You may join these groups at any time. Faulk Center for Counseling, 22455 Boca Rio Road, Boca Raton- For more information call 561-483-5300.
West Boca Toastmasters- Come to an organization that helps develop your public speaking skills- Meetings are held at Olympic Heights High School at 7pm on Wednesdays-Located at 20101 Lyons Road, Boca Raton- For more info:  561-716-6816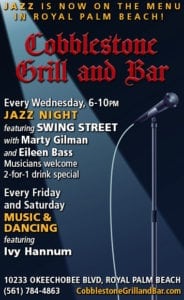 Cobblestone Grill & Bar- Jazz Night Every Wednesday-6:30-10pm- Featuring "Swing Street" with Marty Gilman and Eileen Bass- Musicians Welcome- 2-for-1 drink special.  10233 Okeechobee Blvd.West Palm Beach 33411 Call to confirm: Phone: 561-784-4863  More info: CLICK HERE
Boca Resto Lounge –-Call 561-430-5639 or visit BocaRestoLounge.com -Located at 3360 N Federal Hwy, Boca Raton 33431-  Open Tuesday – Sunday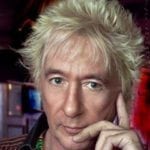 Rod Stewart Tribute Show-Every Wednesday, George Orr comes to life as Rod Stewart-7pm-FREE Admission-The Field Irish Pub-3281 Griffin Road-Dania Beach-Call to confirm: Phone: 954-964-5979 or www.TheFieldFL.com
Max's Grille in Boca
–  Live Music Every Wednesday (after the summer, in cooler weather) – 8pm to 11pm–404 Plaza Real in Mizner Park, Boca Raton, Florida 33432- Call to confirm: Phone: 561-368-0080- For more details,
CLICK HERE
Join The Gardens Mall Walking Club-8:30am- 10am; Registration for new members at 8:30am; 9am presentation by Gail Cooper-Parks- Join fellow power walkers; enjoy a complimentary breakfast and lively conversation with this month's special speaker, Gail Cooper-Parks, a Health & Wellness Navigator at Jupiter Medical Center. New members receive a free Mall Walker Fit Kit, which includes a tote bag, water bottle, pedometer and T-shirt. The Gardens Mall- 3101 PGA Blvd.- Palm Beach Gardens,  561-775-7750- To RSVP, contact Alexis Campbell at 561-622-2115- For more info, CLICK HERE
Nitrogen Bar, Grill, Sushi-Nitrogen Bar, Grill, & Sushi is a concept new to this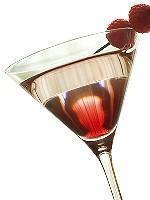 neighborhood, bringing an entertainment venue, speakeasy style bar, and fine dining experience with a detailed attention to service and excellence, all in one beautiful space. Summer special: Every Wednesday – $5 Martini's – All Night Long-At 6779 W. Indiantown Rd. Jupiter, FL 33458-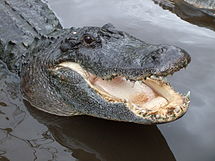 Alligator Feeding-
1pm to 1:15pm-Join us every Wednesday and Saturday at 1pm to listen to a short talk on alligators and watch our resident alligator feed on his favorite food; Admission into the center is $5.00 per person ages 3 and up. The alligator feeding is included with admission. For more information call 561-274-SAND (7263).  Walk-ins welcome- At The Sandoway House Nature Center, 142 S. Ocean Blvd.,   Delray Beeach, FL 33483
Wine Down Wednesdays-Every Wednesday. All Night at Sorrisi Bar-Enjoy specially priced small bites paired with fine wines recommended by the Master Sommelier-At Seminole Casino Coconut Creek-Located on the corner of 441 and Sample Road-For more info and to confirm:   www.CasinoCoco.com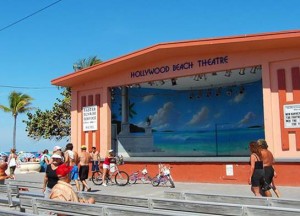 Free Outdoor Music in Hollywood and Margaritaville-Open-air bandshell on Hollywood beach offers free live music-The iconic open-air outdoor theater at Johnson Street on The Broadwalk features free occasional music performances.  Entertainment at the bandshell is managed by Margaritaville Beach Resort, which opened October 2015-. The schedule of bandshell performances may be found on  the Margaritaville website: CLICK HERE  or by calling the resort: 954-874-4444; Parking options include metered spaces on side streets at $1.50 an hour Mondays to Thursdays and $2 an hour Friday, Saturdays, Sundays and holidays; parking garage at 300 Connecticut St., $1.50 an hour.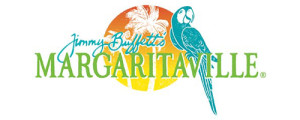 Margaritaville Beach Resort parking garage, 1111 N. Ocean Drive, is $3 an hour weekdays and $4 an hour weekends.
                                                            FOR LADIES NIGHT--SCROLL DOWN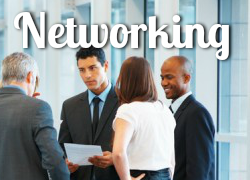 Specials on Wines at Tanzy- Veni. Vidi. Vino.-We Came. We Saw. We Wine.–  All Day, each and every Wednesday: Half price bottles of featured wines (select bottles only) and  $5 wine by the glass, At Tanzy Restaurant-Mizner Park-301 Plaza Real, Boca Raton-Call to confirm: 561-922-6699 or TanzyRestaurant.com
Networking- Cocktails and Conversations- A Networking Event for Professionals-Every 3rd Wednesday of the month – 5:30pm to 8pm at Blue Martini- 50% off all Cocktails; Complimentary Light Hand Passed Hors D'oeuvres; Present Business Card at Registration Table- Company sponsorship available- Part of "Meet Me There Events" that requires an RSVP- NO Walk-ins- FOR Info and TO REGISTER, CLICK HERE
Ladies Night:

 Tap 42
Ladies enjoy FREE Drinks from 9pm to 11pm-In Ft. Lauderdale. 1411 S Andrews Ave,  Fort Lauderdale FL 33316 and  from 9pm to 11pm in Boca Raton. 5050 Town Center Circle- Boca Raton FL 33486  (and note: Happy Hour, Monday-Friday,  from 4pm to 7pm with $3 off all drinks)- Call to confirm: Tap42.com
Ladies Night-New York Prime–No Happy Hour pricing but UNESCORTED LADIES DRINK FREE several featured wines and a featured vodka at the bar- Wednesday evenings- Live music at 7pm- 2350 NW Executive Center Drive- Boca Raton-561-998-3881
Ladies Night-

 Dirty Martini
Ladies Night at Dirty Martini in Palm Beach Gardens-Ladies drink free every Wednesday from 9pm to 11pm and $5 cocktails from 11pm to close-at 11701 Lake Victoria Gardens Ave-Info: 561-799-1115
2-4-1-

At Baja
2-4-1 Margaritas and All Tequilas All Day -Baja Café Uno-201 Northwest 1st Avenue-Boca Raton, FL 33432-3812- Info: 561-394-5449
Brothers Farmers Markets-Hollywood Location, 4191 N. State Rd. 7-Phone: 954- 962-9292-  Davie Location, 6807 Stirling Rd.-954-585-2225. Hours for both locations: Open Year-round, Monday–Friday 8am–5pm, Saturday-Sunday 8am-3pm. Established in 2003, Brothers Farmers Market supports Florida farming by offering a bounty of fresh organic and conventional produce at reasonable prices. The market is very popular, so the produce cases are constantly being restocked. Beyond fruits and veggies, the shelves are filled with so many unique gourmet products that shoppers tend to spend a lot of time here browsing.

Wine Down Wednesdays
at III Forks in Palm Beach Gardens. $15 wine tastings and hors d'oeuvres every Wednesday from 5 to 7 p.m.-Info: IIIForks.com
Dance-Lessons by Louis Schreiber
Start at 7:30PM and then Open Dancing at 8:30PM. At Cowboys Saloon-1805 South University Drive -Davie-33324- Phone: 954-476-0063 or email: [email protected]
Country Line Dancing Lessons- Tuesday through Saturday
At Renegades in West Palm. For more than 12 years, Renegades has been one of West Palm Beach's favorite hangouts. Swing by and enjoy the spectacular 10,000-square-foot setting with 75 TVs, a mechanical bull, live music, and down home food from nachos topped with award-winning chili to crispy wings; just throw in a couple of beers. Located on Village Boulevard-600 Village Boulevard-West Palm Beach, FL 33409-561-683-9555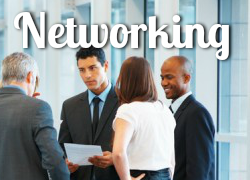 Networking-LOTS of Breakfast networking and more- Everyday in various locations-CLICK HERE
Wine-Tasting Wednesdays
Wine-tasting every Wednesday through Saturday, every week-at the Best Cellar-8pm to 10pm-the best sit-down educational tasting of fine wines-comfortable and fun-Cover: $15-The evening is free with the purchase of 6 bottles or more totaling $150-also a perfect place for your next meeting, function or special event-at 1408 NE 26th Street-Ft. Lauderdale (Wilton Manors) -954-630-8020 (Directions: I-95 to Oakland Blvd., east to Dixie Hwy., right on Dixie, left on 26th, in the plaza on the right)
Music & Dancing Under The Stars in Hollywood
Music & Dancing Under the Stars-at the Hollywood Beach Theater-7:30pm to 9pm every Monday, Tuesday and Wednesday-music (and dancing) from Big Band to Country to Rock & Roll-Free Admission-Info: 954-924-2980-East of A1A at Johnson Street and the ocean
Blue Jean Blues-Ft. Lauderdale's Jazz and Blues Club
Different bands every Wed.-8pm to midnight-at 3320 NE 33rd St.-Ft. Lauderdale Fl 33308-(2 blks. N. of Oak. Pk. Blvd. & A1A)-   Click here
Biba Bar
Every Wednesday -9pm-no cover-visit this legendary bar with imported teak and music in a fancy 43-room, historic hotel-with great local DJ's from 11pm to 1am-complimentary cocktails for ladies from 9pm to 11pm (and try the $5 kmkz shot, er… "kamikaze")-at Hotel Biba-320 Belvedere Road-West Palm Beach-No cover-Info: 561-832-0094-or www.hotelbiba.com
Karaoke in Coral Springs
9:30pm to 1:30am-Free Pool, Poker, $3 bombs, good menu-at JD's Bar and Lounge-10311 W. Sample Road-Coral Springs, FL Call: 954-752-3227
Melendrez Dance Studios
Group Dance Classes today- Only $45 for a 3 lesson Introductory Course available on Wednesday afternoons & evenings ( by appointment only)-Also 2 classes on Tuesdays and 3 classes on Thursdays- Call today: 954-296-0298 -No experience or partner needed-Instruction available in: Salsa, Tango, Swing, Cha cha, Merengue, Rumba, Mambo, Waltz, Jive, PasoDoble, Foxtrot, Quick Step! (Melendrez Dance Studios are at TWO LOCATIONS: 5850 W Atlantic Ave, Delray Beach, Florida 33445 //2302 E Atlantic Blvd, Pompano Beach, Florida 33062-Call or email: [email protected]
Dance Connection of Palm Beach-(West Palm)
Lesson and dance party on Wednesdays at 7:30pm-Cover: $10- (Also, Friday night dance party-West Coast Swing with a mixture of ballroom, Latin, hustle and country western) at 4603 Okeechobee Road (C-121)-561-248-1455-Call to confirm
Swing Dancing-every Wednesday -in Ft. Lauderdale
9pm-the music that grew out of juke joints in the 1920's (think the Savoy in Harlem in 1927) and '30s is revived- learn the footwork and breakneck acrobatics each Wednesday night when the Monterey Club hosts Swing Night-Lesson from 9pm to 10pm- then open dancing until midnight. cover: $5 per couple or $3 per person-at the Monterey Club-2608 S. Federal Hwy.-Ft. Lauderdale-Call to confirm