WHAT'S THERE TO DO TONIGHT?
                                                         THURSDAY,  JULY 1
WE CONTINUE TO PROVIDE YOU WITH INFORMATION AND HUMOR…AND BOTH LIVE EVENTS & VIRTUAL!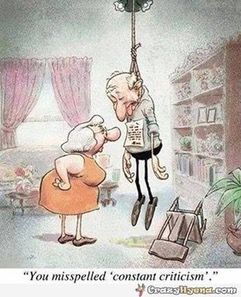 July 1- FREE Museum Admission on the First Thursday of the Month
11 AM – 5 PM -View NSU Art Museum Fort Lauderdale's current exhibitions and enjoy all day Happy Hour in our Museum Cafe. The first Thursdays of the month are FREE and open to the public presented by AutoNation. FREE museum admission on the first Thursday of every month, from 11-5 pm. -NSU Art Museum, housed in a distinctive modernist building with outstanding exhibitions, collection, programs and studio school. At 1 E. Las Olas Blvd, Fort Lauderdale-For more info, CLICK HERE
July 1- FREE Networking Event in Delray
5:30pm to 8:00pm-Hyatt Place Hotel, 104 NE 2nd Avenue, Delray Beach-Bring Business Cards,  Promote your Products & Services- By "United We Rock"
July 1-Food Truck and Music Series -Eric Clapton Tribute-(FREE Concert)-At Wellington Amphitheatre
The Wellington Amphitheater has free outdoor concerts with tribute bands in June on Thursday, Friday and Saturday nights. Admission is free, but you need to register in advance for Friday and Saturday night concerts. Tickets become available the Monday in advance. Everyone needs a ticket, including children. No smoking, alcohol or pets allowed. There are also food truck roundups on Thursday nights. Food trucks and live music tonight! Sample an array of foods and desserts from approximately 15 trucks in attendance each week, accompanied by local bands and artists performing on stage.  5pm to 9pm-Food Trucks (Check back; subject to change)For the upcoming schedule, CLICK HERE
July 1-Free Concert Tonight: Eric Clapton Tribute
The Wellington Amphitheater is located at 12100 Forest Hill Boulevard in Wellington. For more information, call 561-753-2484 or visit Wellington Amphitheater online, CLICK HERE and then scroll down.
July 1-Register for the Free Virtual Sharks and Pollution Discussion Today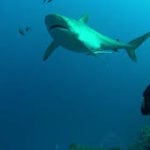 6:00pm-Join us for the Save Our Seas Distinguished Speaker Series, presented by the Save Our Seas Foundation, for a review of the latest research surrounding sharks and pollution. The engaging discussion will take place with Kady Lyons, research scientist at Georgia Aquarium. WHERE: Comfort of your own home via Live Zoom; COST: FREE! A unique Zoom link will be sent prior to the event. For more details and To Register, CLICK HERE
July 1 – Outdoor Dancing at Ocean One in Delray Marketplace Re-opens Today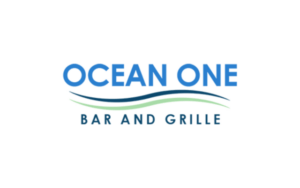 Due to the overwhelming presence of common house flies at Delray Marketplace We've voluntarily paused operations until we can install physical barriers to reduce the likely hood of fly presence at our restaurant. This temporary pause is for our safety and yours.While it is unfortunate, we are excited to welcome you back on July 1. We appreciate the strong support of the community and look forward to seeing you again.  6pm to 9:30pm-Just like Ocean One formerly located on Atlantic Avenue (east), here's a new place to dance 7 nights a week outside on the patio but under cover, (and on Fridays and Sundays, it's with fabulous DJ Jammin' Jimmy. He plays every genre of music and it's always very danceable: hustle, swing, Latin.) The food is good and inexpensive, and it's still 3 drinks for $10, and $3 beers. Spacious, trendy indoor/outdoor bar, plenty of indoor/outdoor seating. Masks are required while dancing. Reservations may be made online. Ocean One is located in Delray Marketplace  (north end of mall),  14851 Lyons road, Suite 122,  Delray Beach 33446   Call to confirm: Phone: 561-565-5501      www.Ocean1Grill.com
July 1, 2 and 3 -Live Music on the Patio at Max's in Mizner Park
At Max's Grille in Mizner Park in Boca Raton-8pm-More info: click here or call -561-358-0080
July 1 to 4-Clematis Street Interactive Waterworks Show at Centennial Fountain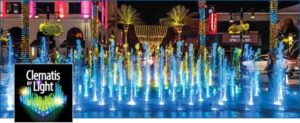 8pm to 10pm-Centennial Fountain comes to life with lights and music in an interactive dancing fountain waterworks show. Beautiful new dancing fountain feature at 150 N. Clematis Street, West Palm Beach. Shows are Thursdays–Sundays, 8–10 p.m. with three shows per hour; Now through July 4, the waterworks show's patriotic theme is "Salute Our Community", complete with full soakers, music, fountain and palm lights. Visitors can take a photo at the Salute Your CommUNITY Video Wall with any cell phone or tablet and be included in the show. The fountain has been decked out with a state-of-the-art operating system giving water the power to dance to music and 109 LED lights with 16.7 million colors. Interactive play is not allowed during special programming. Visitors must remain behind the ropes when viewing shows. However, Centennial Fountain runs in normal interactive play mode daily from 10 a.m. to 10 p.m. For more information, call 561-822-1515.
July 1-Ladies Night at The Delray Beach Market
4pm to 7pm-Free Grey Goose Vodka Drinks for Ladies-33 SE 3rd Avenue-Delray; DelrayBeachMarket.com  Phone: 561-562-7000
July 1-Ladies Night at Prezzo's in Boca
Happy Hour pricing on drinks all night long at any seat in the house. Not valid on holidays.-5560 N. Military Trail, Boca-Call to confirm: 561-314-6840 or click here:   https://www.prezzoboca.com/ For their events, CLICK HERE
July 1-Ladies Night at Tavolino in Coral Springs

7pm to close: Ladies enjoy 1/2 off drinks in the bar & lounge; Our live band will be keeping the dance floor full spinning your favorite hits from 6:30-11. Also Happy Hour Mon-Fri (4-7), Sat & Sun (4-6)- Get 1/2 OFF our frequently updated specialty cocktail list full of seasonal crafted cocktails and martinis, & bar bites (Only Valid at Bar, Hi-Tops, & Cocktail Tables) Tavolino Della Notte, 10181 W Sample Rd, Coral Springs, FL, 33065  Call to confirm: Phone: 954-509-0046 TavolinoRestaurant.com
July 1- Ladies Night at Galuppi's in Pompano
5pm to 9pm-Ladies Night with music by Twocan Blue -1103 N Federal Hwy, Pompano Beach, FL 33062-Ladies Night with $5 Select Premium Wines, drink specials and half-priced appetizers till 10PM (for the ladies with $5 Absolut Martinis, $5 Select Premium Wines and Half-Priced appetizers); Bonus begins at 4pm: $9.99 All You Can Eat Fish, Ground Beef, Shrimp and Chicken Tacos, complete with rice and beans. ($2 more for steak) Happy Hour drink specials for everyone from 4-7pm;  Live Music by TwoCan Blue (Rich and Tess)-Subject to change;  CALL TO CONFIRM:  954-785-0226 or For more info: CLICK HERE
July 1-Ladies Night at Mel's Way in Lake Worth
5pm to 8pm-$4 House mix drinks & wine; $5 cocktails; Reservations: 561-530-7947
More info: www.facebook.com/events/199239842058053 or www.MelsWay.com

July 1-Muddy Waters Restaurant
OPEN 7 DAYS A WEEK- Sunday to Thursday 11AM -9PM;   Friday & Saturday 11AM to 10PM
"A Whole Lot of Key West right in Deerfield Beach!" And Soon Karaoke Thursdays will be back! You can call 954-428-6577 for info -Held at JByrd's Muddy Waters Restaurant- 2237 West Hillsboro Blvd, Deerfield Beach-It's the most fun! For more info,
 CLICK HERE 
or Scroll down for more details: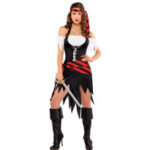 Home of the 99 cent oysters & clams-CLICK HERE
New locally brewed Craft Beers on Tap!
Don't forget Muddy Waters caters for parties, too!
SPECIAL EVENT COMING UP:

JULY 3- CHARCOAL BBQ! (The first Saturday of every month)
July 1- Drive-In Movies are Back! At the Lake Worth and Sunrise Swap Shops  (see movies & times)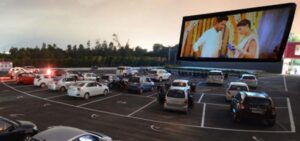 Lake Worth: NOW SHOWING: F9 The Fast Saga: For prices and times-Movies at various times; Located at 3438 Lake Worth Road-Call 561-965-4518  For more details,  CLICK HERE
Sunrise:  NOW SHOWING:  Hitman's Wife's Body Guard, F9 The Fast Saga, Peter Rabbit 2, In the Heights, The Conjuring, Quiet Pace II, Cruella- At the Fort Lauderdale Swap Shop, 3291 W. Sunrise Blvd., Ft. Lauderdale 33311 Phone: 954-791-7927-Movies start at 7pm nightly-FREE Movie Ticket Tuesday Only; 2nd showings also; To see the movies playing and times -see Facebook CLICK HEREor for more details, CLICK HERE
July 1- Free Offer at the Dubliner in Boca on Thursdays
7:30pm to 11:30pm- Buy a Pub Burger and get FREE select house liquor, wine, and draught beer! In Mizner Park, Boca Raton-For more info, and to confirm:  561-620-2540 or  CLICK HERE
July 1-Casino at Dania Beach-

OPEN
Casino, Concert Venu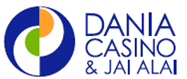 e, Jai-Alai, Comedy Club; The newest casino in Broward County is here;  Try out an all new gaming and see some shows; 301 E Dania Beach Blvd, Dania Beach 33004 -Phone: 954-920-1511 or for entertainment schedule, click here: www.casinodaniabeach.com/entertainment
July 1-Magic City Jai-Alai-OPEN
If you like Jai-Alai, you'll enjoy Fantasy Alai-Sign up today–It's free; Cash prizes; Picks are due Thursday at noon; Although Jai Alai is closed to spectators, you can still enjoy the watching the game. May to November:  TO CONFIRM:  Click here
July 1 to 4- "Lips" Fort Lauderdale Re-Opened and Announcing New Cast Members
Fort Lauderdale's iconic and FUN drag-entertainment restaurant is open. Lips, the ultimate in drag dining which was established more than 30 years is back! New talented performers will make their debut during the venue's return on Thursday, April 22 with dinner shows Thursday through Saturday and Gospel Brunch every Sunday. Yvonne Lamé, Lips founder and co-owner said, "Our new additions, as well as our current cast, represent the top tier of South Florida talent and we're excited to showcase them as part of our unique brand of dining and entertainment which includes great food, signature drinks and a Las Vegas style show.' 'In keeping with the tradition of Lips' nightly themed shows, the reopening will kick off with "The Divas" on Thursday nights, Glitz & Glam every Friday and Saturday and Lips' drag-a-licious Gospel Brunch on Sunday. Guests will continue to enjoy a delicious dinner served by our ladies of Lips from a popular drag-themed menu which features salads, appetizers and entrees, including Chicken Marsala, Atlantic Salmon, Baby Back Ribs, Steak, Garden Vegetable Curry, Mushroom or Lobster Ravioli. Lips also offers a full bar serving its world-famous frozen cosmos and other tasty specialty drinks. Reservations are required and can be made by calling (954) 567-0987. Follow us on Facebook @LipsFTL and Instagram @lipsfla, or for more information, visit www.lipsusa.com or CLICK HERE
July 1- Jungle Island in Miami-

OPEN
Jungle Island, Miami's premier entertainment destination, combines the beauty of Miami's tropical landscape with a jungle full of extraordinary animals from around the globe. Building upon its rich history that spans over 80 years, today's Jungle Island is a contemporary theme park, featuring extremely rare twin orangutans and over 300 vibrant birds, including the world's only trained Cassowary.  Located at 1111 Parrot Jungle Trail, Miami, Florida 33132  TEL: 305-400-7000  For more info. and tickets, CLICK HERE
July 1-
 Webinar Series on Computer Skills
"GroovyTek" offers one-on-one, In-Home and Over The Phone personal technology training sessions for smartphones, tablets and computers to help Floridians navigate their technology. (especially geared to those 40 and older). The series will include 45-minute sessions. To see the different sessions and register, click below. All participants will be able to receive a free link to re-watch the sessions as well as a handy package of "How To" PDF's related to topics covered in each session. (Tuesdays: Staying Connected; Wednesdays: Staying Supplied; Thursdays: Staying Informed;  Fridays: Staying Safe)  Register at www.groovytek.com/webinar-register or call GroovyTek at 561-560-0123 for help scheduling or to ask any questions related to the series.
July 1-Tim Finnegan's Pub -Jam Night
-Jam Night -Grab your instrument and join in or just enjoy the music-2885 S. Federal Hwy-Delray Beach 33483   CALL TO CONFIRM: 561-330-3153  CLICK HERE
Restaurants Coming:
Vinos Wine Bar and Cocktail Lounge will rejoin three other Vinos Wine Bar locations (Galt Ocean Mile, Key West and Coconut Grove) and Chelley's Hotsy-Totsy Bar & Grill and Sidecar Speakeasy in Hollywood (the Vinos speakeasy will be called Sidecar 2). The new Vinos takes over a former bank at 901 E. Las Olas Blvd. in a Spanish-style building perfectly suited for its new tenants, with large Las Olas-facing windows, arched transoms, wrought-iron flourishes and a covered front patio for outdoor noshing and people watching. Vinos Wine Bar and Cocktail Lounge is at 901 E. Las Olas Blvd., Fort Lauderdale. Call 954-765-6730 or visit VinosWineBars.com
Calaveras Cantina, opening Spring '21 – This Mexican restaurant was supposed to open in early 2020, in the spot where Junior's Restaurant was in Mizner Park. It's now planned for this spring. The other location is in Jupiter.
Strike 10 Bowling, opening Summer '21 – It's not an eatery, but it will have food, and was supposed to open in 2020. Strike 10 Bowling Alley is moving into the former Uncle Julio's spot with full lanes and a few mini lanes. The Strike 10 Bowling location at Gulfstream Park offers a hookah lounge, billiards, a sports bar and more.
American Social, opening Fall '21 – With restaurants in Fort Lauderdale, Miami, Tampa and Orlando, this casual sports bar is planning to open in Boca Raton in fall 2021.
  (

May Be Changes Below Due to Covid- Call First to Confirm)
Happy Hour is Back!
(call places to confirm)
80's and 90's Throwback Thursdays-Every Thursday-Ladies Drink FREE from 7pm to 8pm-80's Rock & Disco music-At Hurricane Sports Grill-10281 Pines Blvd., Pembroke Pines 33025-Call to confirm
Music at Petanque-DJ Inside d7 Outside- 517 Northwood Road, West Palm Beach; Call to confirm: 561-273-5441; petanquepb.com

The Big Easy Casino-OPEN-(formerly "Mardi Gras" Casino)- 831 N Federal Hwy, Hallandale Beach, FL, 954-924-3200 or email:  [email protected]  Hours of Operation: Sunday-Thursday 9:00am-3:00am;  Friday & Saturday Open 24hrs-For more info. and to confirm:  CLICK HERE
Reggae Sundays-Sunday: 11am – 4pm; The Butcher Shop Beer Garden & Grill, 209 6th Street • West Palm Beach   Call to confirm: 561-812-2336 butchershopbeergarden.com  For the calendar, CLICK HERE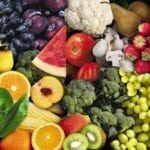 Farmer's Market Every Thursday-At Sunset, every Thursday,  CityPlace Pop-Up Farmer's Market comes alive with the finest locally ​sourced,​ ​in-season produce, flavored oils and vinegars, cheeses, raw Florida honey, flowers, container gardens, and sustainable seafood. The open air market also features chef-driven food and cocktail tastings. This week executive chef Miguel Santiago of Hilton West Palm Beach will be showcasing items from Galley's new farm-to-table menu, including: Tuna Poke, Burrata Salad, and WPB Mule (craft cocktail with Indian River grapefruit-infused vodka, fresh lime, and ginger beer);  Farmer's Market, 5:30-9 p.m.; Galley food tasting, 6-8 p.m.; Cost: Free;  Where: At CityPlace Plaza, 700 S. Rosemary Ave., West Palm Beach, FL 33401- For more information, call to confirm 561-366-1000
Socrates Café-Facilitated discussions open to everyone who wishes to freely discuss a question which is chosen by vote. No enrollment. 1:30-3 p.m. Spanish River Library, 1501 Spanish River Blvd., Boca Raton. For more info and to confirm:  bocalibrary.org
Sea Turtle Talk-Meets 2 p.m. daily, weather permitting. Meet at sea turtle rehabilitation facility. Free, no reservations. Children under 18 must be with adult. Gumbo Limbo Nature Center, 1801 N. Ocean Blvd., Boca Raton, Call to confirm: 561-544-8615,  For more info:   gumbolimbo.org
The Poppin' and Hoppin' Special; Pizza & Pint Night-5pm to 8pm-At Whole Foods Market, Davie-From 5 pm – 8 pm-Grab a seat at the Watering Hole and enjoy a personal pizza and a pint for just $8 on Thursdays.  See you at the Watering Hole! Located at 1903 S. University Drive, Davie 33324 Call to confirm:  Phone: 954-916-3000
Clematis By Night– Moved to Meyer Amphitheater. See info. above….West Palm's favorite Thursday night tradition proves why it has been the "hot spot to chill" for more than 20 years. During Clematis by Night, guests will enjoy live music, food and drink specials and the hottest local social scene, creating an unmatched seaside Happy Hour setting-Various bands will perform from 6pm to 9pm-For more info. and to see the entertainment schedule, CLICK HERE  Also visit  Wpb.org/events or follow the City of West Palm Beach on Facebook @CityofWPB, on Twitter @westpalmbch or on Instagram @westpalmbch.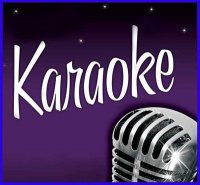 Karaoke on Thursday at The Black Rose Irish Pub- (Named 3rd in the Ten Top Karaoke Spots in Palm Beach & Broward Counties)-One of the great things about this Boca Raton Irish Pub's Thursday karaoke night is if there's a song you really want to sing and they don't have it, they'll do their best to download it for you. So if you're looking for something slightly more obscure that never seems to be in the musty karaoke binder, this is a spot for you.  Plus, Happy Hour 12pm noon to 8pm everyday-At 234 S. Federal Hwy-Boca Raton 33432- Call to confirm: 561-392-3808
(Scroll down for NETWORKING info)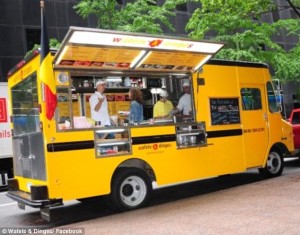 Food Truck Invasion-Wellington ––Invasions are usually negative but not this one-What could be negative about food, and truckloads of it!   The Food Truck Invasion, on Thursdays from 5 to 9 p.m.,- that features numerous food trucks at the Wellington Amphitheatre. Featured trucks include Bite Gastrotruck, Grill Master Café, Palate Party, and Sweet Sensations. The roundup is free to attend, and food will be available for purchase from individual trucks. The Wellington Amphitheatre is located at 12150 Forest Hill Blvd. in Wellington. Email to confirm:  info@foodtruckinvasion, or check other dates and places before you go:  foodtruckinvasion.com.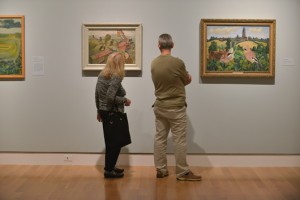 Norton Museum of Art-The Museum recently re-installed galleries with construction. "Art After Dark"-Now on Fridays, 5pm to 10pm -FREE Admission-Norton Museum of Art-Call to confirm
For info. on Exhibitions, Programs, Tours, Art After Dark, Theater Lab (new), and more, CLICK HERE 
SCROLL DOWN FOR NETWORKING EVENTS  (AND KARAOKE EVENTS)
Networking-Third Thursday Monthly Networking Delray Beach-At each event you can expect to network with many of the city leaders and the city's most successful business people.)-At 5:30pm-  To confirm and RSVP: DowntownDelray.com (and click "Downtown Networking" or click here )
Networking Every Thursday-Coffee Open Networking Thursday-8:00AM – 8:45AM-$5 for coffee, bagels, fruit, danish and our famous oatmeal-We start at 8AM sharp and are out the door before 9:00AM-Held at Spoto's Oyster Bar -4560 PGA Blvd-Palm Beach Gardens -No Dues or Fees to Join-For more info and to confirm, CLICK HERE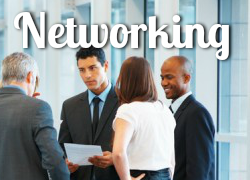 Networking-LOTS of Breakfast networking and more- Everyday in various locations-CLICK HERE
Jewish Bereavement Support Group-Held the 2nd Thursday of Each Month-Grief and loss can be overwhelming- VITAS Innovative Hospice Care of the Palm Beaches hosts Free Support Groups to meet these needs. Contact Jan Courte, VITAS Chaplain at 733-6300-Held at 4:30pm in the Hollander Family Chapel at Congregation B'Nai Israel Synagogue-2200 Yamato Road-Boca Raton 33431-Call first to confirm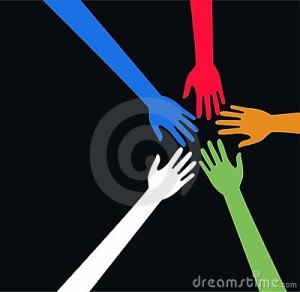 Divorce, Family and Child Support Groups-For Men and Women--Sponsored by The Toby Center for Family Transitions–Dr. Mark D. Roseman-CEO, Certified FL Family Mediator-Family Court Mediation, Counseling, Supervised Visitation, Support Groups; State Approved Courses (Florida online Co-Parenting and Divorce Classes) The Toby Center for Family Transitions, Inc.-250 E. Park Avenue-Lake Wales, FL 33853-Contact to confirm: Phone: 855-862-9236-www.thetobycenter.org  or email:  [email protected]   We can help: "Improving child outcomes by preserving family ties when parents choose to separate."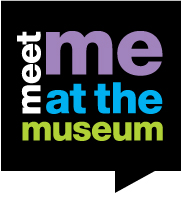 Late Night Thursday at Boca Raton Museum of Art-5:30 pm – 8:00 pm -Free with paid Museum admission. Experience the Museum during extended hours with gallery tours, activities, and more. 501 Plaza Real, Boca Raton, FL 33432-Call to confirm:  561-392-2500
SCROLL DOWN FOR MORE KARAOKE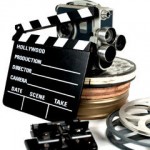 Movies- "Cafe Cinematheque Foreign Films"with Shelly Isaacs is every Thursday at 10:30 a.m.at Movies of Delray-For info, call 561-638-0020 and Friday at 1:00 p.m. at Movies of Lake Worth 561-968-4545. Visit moviesofdelray.com for more information.  Also, watch "Movie Talk" with Morrie Zryl on wrpbitv.com Thursdays at 6 p.m. and Fridays at 6 a.m. AND, Larry Ferber has a movie club 10 a.m. every Sunday at the FAU Living Room Theatres on Glades Road in Boca, followed by discussion- Call 757-617-1936 for more information.    Call to confirm.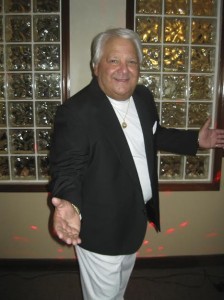 Live Entertainment–From 6pm to 9pm- Dinner Dance with Sounds by Vinnie-Enjoy Doo Wop music and all the songs we know and love from that era- At Avanti's at Asherwood- 6101 Winston Trails Blvd.- Lake Worth  33463 -This beautiful restaurant offers authentic Italian recipes brought over from Carini, Sicily by Chef Marcello- Call to  confirm and for Reservations 561-964-7628-Located off Jog Road, just north of Hypoluxo in the Winston Trails Community
More Ladies Nights– Scroll down and Check them Out!
More Networking–Scroll down and Check them Out!
Ladies Night-Veuve  Party Above the Avenue-Come every Thursday at Buddha Sky Bar (Roof Top 3rd Floor)-Veuve Specials, Cocktails, Craft Mixology | Luxurious Designer,  Live Entertainment; Party Starts At 9PM; $100 Bottle Specials Before 11PM; Reservations and call to confirm:  561-450-7557   At 217 E. Atlantic Avenue, Delray-    www.BuddhaSkyBarDelrayBeach.com
Ladies Night- At Honey-Complimentary Tito's Vodka and Champagne from 9pm to 12 midnight-At 16 E. Atlantic Avenue, Delray Beach-For more info:   HoneyDelray.com  Call to confirm: 561-270-7187
Ladies Night-At Legends Lounge-Open every day from 5pm to 10pm; weekends from 5pm to 11pm;Every Thursday-In the Seminole Casino at Coconut Creek; 5550 NW 40th Street, Coconut Creek 33073-Call to confirm: 954-977-6700 or CLICK HERE
Ladies Night–At Cafe Vico–-5pm to 8pm-First Thursday of each Month-Cocktails, Live Music, Fashion, Giveaways-A special $25 lounge menu includes and appetizer and main course-At 1125 N. Federal Hwy.-Ft. Lauderdale 33304-Call to confirm: 954-565-9681
CHECK OUT ALL THE GREEN MARKETS / FARMERS MARKETS (ALMOST 20!)  –  CLICK HERE
Green Market at Florida Atlantic University-Thursdays, 10 a.m. to 2 p.m.-As part of FAU's Mission Green campaign, the university's market aims to improve sustainability and protect ecosystems as well as future generations. If you want to make the world a greener place, stop by and support the environmentally friendly vendors. You'll find organic products, fresh herbs, plants, flowers and artisan foods-Address: 777 Glades Road; Boca Raton, FL 33431-Call to confirm-Phone: 561/297-2211-Website: www.fau.edu/missiongreen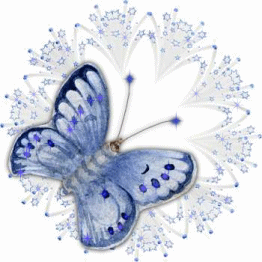 Swamp Strolls, Moonlight Canoe Trips, and more--Meet a naturalist for a guided tour of the Cypress Swamp Boardwalk.  Learn about the swamp ecosystem from cypress tree knees to animals that call the swamp home.  For information about the Refuge and various events, visit www.loxahatcheefriends.com or call the Visitor Center to confirm at 561-734-8303.  The Refuge is located at 10216 Lee Road, Boynton Beach, off U.S. 441 between Atlantic Avenue and Boynton Beach Boulevard.
Boynton Beach Art District Art Walk- Every 4th Thursday of the month -From 6pm to 10pm-Featuring live entertainment, unique gifts, toys, jewelry, food and drink vendors-'BBAD' is Located at 422 West Industrial Avenue-Boynton Beach, Fl 33426-For info and to confirm: CLICK  HERE
Country Line Dancing Lessons- Tuesday through Saturday- At Renegades in West Palm- For more than 12 years, Renegades has been one of West Palm Beach's favorite hangouts — Swing by and enjoy the spectacular 10,000-square-foot setting with 75 TVs, a mechanical bull, live music, and down home food from nachos topped with award-winning chili to crispy wings; just throw in a couple of beers-Located on Village Boulevard-600 Village Boulevard-West Palm Beach, FL 33409- Call to confirm: 561-683-9555
Dance Lesson–All levels of ECS (East Coast Swing) , Two Step and WCS (West Coast Swing)-Lesson starts at 8:00PM-At Round Up-9020 West State Road 84-Davie, FL To confirm:- Info: CLICK HERE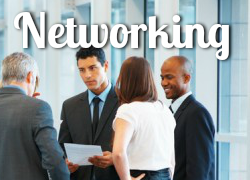 For NETWORKING, see below and for MORE:CLICK HERE
Blue Jean Blues–Ft. Lauderdale's Jazz and Blues Club- Happy Hour-5pm to 8pm–Different bands every Friday-9pm to 1am- Live music begins at 8pm- At 3320 NE 33rd St.-Ft. Lauderdale Fl 33308-(2 blks. N. of Oak. Pk. Blvd. & A1A)-For info. and to confirm:   www.bjblive.com
Boston's on the Beach-Classic Rock Night– 9pm-Nicely renovated with ocean-view dining upstairs-Great band plays Grateful Dead music every Sunday at  7pm-Never a cover-Always a good time-Every Mon: Reggae Night at 10pm-Every Thur: Classic Rock Night  at 9pm-40 S. Ocean Blvd–A1A in Delray Beach- 561-278-3364 At 40 S. Ocean Blvd.- (A1A)-Delray Beach 33483-For Info and to confirm: 561-278-3364- For info and bands playing each night, CLICK  HERE
Wine-tastings- Every week-at The Best Cellar-6pm-the best sit-down educational tasting of fine wines-comfortable- For all the specials –CLICK HERE also a perfect place for your next  meeting, function or special event-at 1408 NE 26th Street-Ft. Lauderdale (Wilton Manors) -Call to confirm: 954-630-8020 (Directions: I-95 to Oakland Blvd., east to Dixie Hwy., right on Dixie, left on 26th, in the plaza on the right)-For more info, CLICK HERE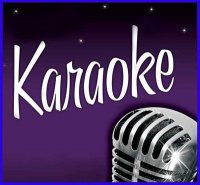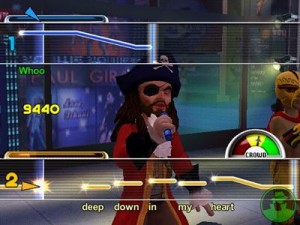 Karaoke Night at Muddy Waters-(ON HOLD Due to Covid) 8pm-Join KJ Trish McGibbon (whose been here for almost 12 years!) Everyday has a different special (check them out on this website every day of the week!)-AND Happy Hour EVERYDAY from 4pm to 7pm -The lobster crates, rum barrels and swordfish on the walls and ceiling help you sing better (well, especially the rum)-2237 W Hillsboro Blvd.-Deerfield Beach 33442-Located on Hillsboro Blvd. just west of Military Trail on the north side-Call to confirm: Phone: 954-428-6577  or  www.muddywatersrestaurant.com for this week's SPECIALS  or CLICK HERE