WHAT'S THERE TO DO TONIGHT?
                                                             STEPPING OUT FLORIDA!
                             THURSDAY,  MAY 25
WE CONTINUE TO PROVIDE YOU WITH INFORMATION AND HUMOR…AND BOTH LIVE EVENTS & VIRTUAL!
________________________________________________________________________ _______________
Pavilion Grille-May 25
Cruzin' with Suzie Cruz, Your Favorite Dynamic Duo
Join us and let's go "Cruzin' to the music with Suzie Cruz!  Everyone loves their music! Happy Hour is from 4pm to 6pm; Dinner is served from 6 pm;  $20 Food or Beverage minimum on Weekdays and $25 on Weekends; Join us- you'll find it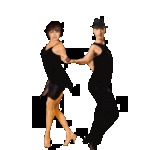 hard not to get up on the dance floor! Guaranteed!  It feels great to get out once again and Meet, Dine, and Dance at the Pavilion Grille in Boca Raton! Call 561-912-0000 for reservations or more information. Pavilion Grille, 301 Yamato Rd, Boca Raton, 33431, is located in the lobby of the Seeman Holtz Building located on the NE corner of the intersection of Dixie Hwy and Yamato Road, and has distinctive large glass sides. FREE parking in the lot or garage and enter the lobby to a wonderful world of music and dancing.  www.PavilionGrille.com   What a great place to dine & dance the night away!
HAPPY HOUR IS BACK! Tuesday-Friday from 4pm to 6pm; Open for Lunch Tuesday through Friday, from 12pm to 3pm, We are also open for Take-out.
Bravo to The Pavilion-Mentioned in The Sun Sentinel for being in the TOP 5 Best Restaurant Deals for Restaurant Week:   Hungry for restaurant deals? We've got the Top 5 discounts for Bon Appétit Boca month
By Phillip Valys      Pavilion Grille, 301 Yamato Road, Boca Raton; 561-912-0000; PavilionGrille.com
This tried-and-true veteran, located in the atrium of the Seeman Holtz Building, has a well-appointed dance floor to accompany its three-course lunch ($25 per person) and dinner ($39 per person). For lunch, sample the ricotta-and-parmesan-stuffed eggplant rollatini topped with marinara as the appetizer, the shrimp pappardelle porcini or chicken Milanese with greens and aged balsamic glaze for the main, and double-chocolate mousse cake for dessert. For dinner, begin with clams oreganata, and for entrees choose between duck a l' orange or grilled veal chop porcini. Finish with house made tiramisu.
The Week Ahead: Friday, May 26: David Morin; Saturday, May  27: Closed for a Private Party;  Tuesday, May 30-"Cachet Band"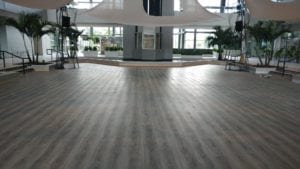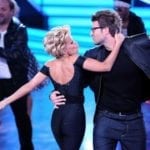 The Pavilion's great Chef Cristian, formerly of Josephine's, Tavolino's and Casa de Angelo will add his distinct Italian touch  to our menu.
May 25- The Doobie Brothers at Hard Rock Live in Hollywood
8pm-For over five decades, The Doobie Brothers have delivered mind-blowing, roots based, harmony-laden, guitar-driven rock and roll – all of which culminated in an induction into the 2020 Rock & Roll Hall of Fame. Selling more than 48 million albums, and winning four GRAMMY® Awards, The Doobie Brothers no. 1 singles "Black Water" and "What a Fool Believes," both gold, lead a catalog of indelible songs that include: "Listen to the Music," "China Grove," "Jesus Is Just All Right," "Rockin' Down the Highway," "Long Train Runnin'," "Take Me In Your Arms," "Takin' it to the Streets," "Minute by Minute," "You Belong to Me," "The Doctor" and more. Beginning with their multi-million-selling Toulouse Street, the Doobies have 3 multi-platinum, 7 platinum, and 14 Gold albums. In 2021, the band kicked off their 50th anniversary tour which reunited Tom Johnston, Michael McDonald, Pat Simmons, and John McFee.  For more info. and TICKETS, CLICK HERE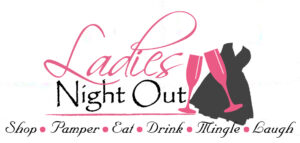 May 25-"Ladies Nights"  Tonight & Scroll down to see a list
May 25-Discounts on Art & Culture: Museums, Arts Garage, Aquarium, Theater
Learn more about the Mosaic program to plan your day around the county.  Mosaics: a month of Shows, Art, Ideas and Culture; "As It Was: the show that never happened" is on view in the Schmidt Center Gallery on FAU's Boca Raton Campus. While you're here, stop by the ceramics studio to see Angela Dicosola and the printmaking studio to see Joseph Velasquez. Learn more about the Mosaic program with discounts to many venues.
May 25-FREE Business Webinar on Upselling Strategies
6pm-This strategy worked for Burger King convincing you to upgrade your combo order to a large fry/soda. This presentation teaches you how to sell more to your existing customers. The strategy costs nothing to initiate and often works easily for existing customers. Understand how to build an order. For more info. & to Register, CLICK HERE
May 25-Blue Jean Blues
Live Music Every Night-3320 NE 33rd Street, Ft. Lauderdale 33308-(2 blocks N. of Oakland Pk. Blvd. & A1A)-Info: www.bjblive.com  or Phone: 954-306-6330  Visit:  https://bluejeanblues.live/ or for the calendar: CLICK HERE
Monday-5-7pm- Jimmy Cullen-Classic Rock & Variety      and  8pm to 11pm- Karaoke with Freddy Torres
Tuesday-8pm to 11:30pm-Valerie Tyson Band- Old School, Soul, Dance, R& B
Wednesday-  7pm to 10pm- Dave Roppolo  -Country Rock, Pop, Oldies
THURSDAY, MAY 25–7pm to 11pm-Lizzy & The Gents- Swing, Boogie-Woogie & Dance Variety
Friday-5:30pm to 7:30pm-Leon Presley: Jazz, R & B;          8:30pm to 12:30-Blues Therapy & Jazz
Saturday-5:30pm to 7:30pm- Georgene Barger: R& B, Pop, Dance     8:30pm to 12:30-Sista Mary Beth Band-Blues, Rock Soul
Sunday-5pm to 8pm-Ginetta's Vendetta Band: Cool Jazz & Variety       9pm to 11pm- Jamie King Colton-Blues Infused Rock, Variety
May 25-Fish Tales
Live Music 7 days a week-Fish Tales -3355 NE 33rd Street, Fort Lauderdale, FL 33308 -Info and to confirm:  954-689-2344  For updates, CLICK HERE
 Monday– 7pm- Roy Michaels Dinner & Show- $35
Tuesday–from 5pm to 7pm-Roy Michaels: Former lead singer of the Brooklyn Bridge (2010-2013), Roy Michaels has been the "King of Happy Hours" at Fishtales since 2017;   Passion Band: 8pm to Midnight-A Music Mix of Yesterday & Today
Thursday-– Happy Hour at 5pm with Cruzin' Duo-  and Re-Mixx & Friends from 8pm to midnight
THURSDAY, MAY 25—8pm to midnight-Jukebox Gypsies and Michael Scott Roxx Trio
Friday–Johnny & Yendi from 8pm to midnight; DJ Flame from midnight to 2am
Saturday, May 27– 8pm- Derek Mack Band
Sunday, May 28– Though Monkey Band-4pm;   Outrage 80's Rock-9pm to 12;30
May 25- Clematis by Night -The Flyers: Good Music/Come Dance (or Just Rock Out!)
ABOUT CLEMATIS BY NIGHT– CLICK HERE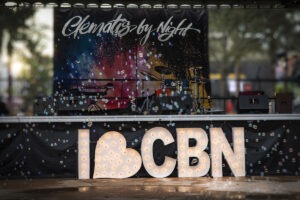 ABOUT THE BAND: The waterfront is about to get a little hotter with the energetic, heart-pounding, power trio that call themselves The Flyers! The Flyers appeal to people of all interest and ages, including those who enjoy listening to good music, love to dance or just want to rock out. With three multi-instrumentalists in the band, guests shouldn't be surprised if they see instruments being exchanged in the middle of a song! The Flyers are a must-see act who always bring a good vibe for a good time.
Featured Food Vendors:
DaKing of BBQ; Barreira's Kitchen (Burgers, Hot Dogs, Chicken); Bushdogs (Crab Cakes, Steamed Shrimp); Tina's Treats (Cookie Dough Ice Cream).
Clematis by Night: CLICK HERE  6pm to 9pm- -WPB Waterfront: West Palm's favorite Thursday night tradition proves why it has been the "hot spot to chill" for more than 20 years. During Clematis by Night, guests will enjoy live music, food and drink specials and the hottest local social scene, creating an unmatched seaside Happy Hour setting-Various bands will perform from 6pm to 9pm-For more info. and to see the entertainment schedule, CLICK HERE  Also visit  Wpb.org/events or follow the City of West Palm Beach on Facebook @CityofWPB, on Twitter @westpalmbch or on Instagram @westpalmbch. Patrons should follow all CDC guidelines. Attendees may bring blankets and chairs. Patrons should follow all CDC guidelines. Attendees may bring blankets and chairs.
100 N. Clematis Street, West Palm Beach FL • Tel: 561-822-1515 • TTY: 1 (800) 955-8771
May 25-Ladies Night & Bottomless Tacos/ Good Bread Band at Galuppi's
It's Girls Night Out at the patio-bar every Thursday at Galuppi's with drink specials for all the ladies from 5pm to 10pm and a special menu of discounted appetizers for everyone till 10PM; And let's not forget our Thursday night dinner special: bottomless tacos! Choose from Fish, Beef or Chicken complete with a side of rice and beans. Finish your first serving and still hungry? Simply ask for more! All you can eat for $13.99; Every Thursday, Full Bands take to the big stage  from 7 till 10:30. No reservations are needed.
Tonight: 7pm to 1030pm-Good Bread is a beautiful and powerful Blues Rock band paying tribute to icons like Tedesci Trucks, Marcus King, The Allman Brothers, and Janis Joplin to name a few. The band has a powerful Rhythm Section, a father and son guitar team, and a dynamic, charismatic and oh so talented lead vocalist.
Located at: 1103 N Federal Hwy, Pompano Beach 33062; Phone: 954-785-0226    CLICK HERE
May 25-Broward Center, The Parker, Aventura Center
For all upcoming shows:  www.browardcenter.org
May 25-Drink Specials at Duffy's:   2 For 1:  ALL Day, EVERY Day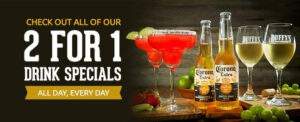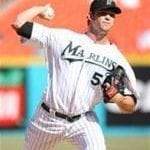 Also, Duffy's is Offering a Buy One Ticket, Get One FREE To Miami Marlins Baseball Games–All Season Long
Enter Promo Code: DuffysMVP upon checkout to receive your exclusive offer. For More Info, CLICK HERE
May 25-Margaritaville Hollywood Beach Resort- Live Entertainment-Island Fever Dance Party
Located at: 1111 N. Ocean Drive, Hollywood, FL–CLICK HERE      for the May Calendar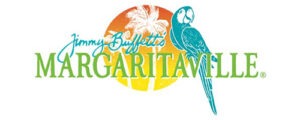 Jimmy Buffett's Margaritaville Restaurant 

– Fri – Sat, 9 PM-Midnight | Thurs and Sun 8 PM – 11 PM

Performer:

TBD  (To Be Determined)Hollywood Beach Bandshell – Wed-Sun, 7PM – 9PMPerformer: 30hz | Yacht Rock


---

5 o'Clock Somewhere Bar & Grill – Wed-Sat, 5-8 PM | Sundays, 4-7 PM

6pm to 8pm: Island Fever Thursdays DJ-Escape to paradise and enjoy great music, cold drinks and tasty bites at "Island Fever Thursdays" at 5 o'Clock Somewhere Bar & Grill for the best dance party in flip flops! The party starts at 6PM every Thursday night in March, located on the Intracoastal Waterway, across from Margaritaville Hollywood Beach Resort.
May 25-LATIN SALSA Night Every Thursday-Casino at Dania Beach
Music from 9pm to 1am- NO COVER; FREE Salsa and Bachata Dance Lessons from 9pm to 10pm; Casino, Concert Venue, Comedy Club; The newest casino in Broward County;  Try out an all new gaming and see some shows; 301 E Dania Beach Blvd, Dania Beach 33004 -Phone: 954-920-1511 or for entertainment schedule, click here: www.casinodaniabeach.com/entertainment
May 25-Muddy Waters Restaurant – OPEN! Come on in! "A Lotta Key West in Deerfield Beach!"    
Exciting news! We renovated our kitchen so we can serve you better! NEW MENU, too!
NEW DESSERTS, AND "DESSERT BEVERAGES" (Try a "Key Lime Pie Martini!") FOR THE MENU, CLICK AND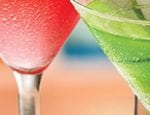 SCROLL DOWN!!-CLICK HERE
Monday: Irish Monday (Corned Beef & Cabbage, Shepherd's Pie)-Wear a Muddy Waters shirt or hat & get a FREE DRINK on us! (Domestic Beer, House Wine or Well Drink)
Tuesday: Parrot Head Tuesday (Burger in Paradise, Mother Ocean Clam Bake)
Wednesday: Caribbean Wednesday (Jamaican Tacos, Jerk Chicken Philly, Yucatan Paella)
Thursday: Mardi Gras Thursday- (Jambalaya at its Cajun Best, Gator Po' Boy)
Friday: Fish Friday (Floribbean Samuel Adams Beer Battered Fish Fry)
Saturday: Shrimpen' Out Saturdays (fried, steamed, cold, blackened or grilled-minimum of 6)   (Oysters $1.25 each)
Sunday: Prime Time Sunday (Prime Rib) HAPPY HOUR EVERY DAY OF THE WEEK 4PM to 7PM (HAPPY HOUR Drinks only, No Happy Hour Food Menu)              CHECK OUT OUR EXCELLENT EVERYDAY MENU: CLICK HERE 

HOURS OF OPERATION: OPEN 7 DAYS A WEEK- Sunday to Thursday 11AM -9PM;   Friday & Saturday 11AM to 10PM  (Take Out & Dine In Available)
FREE DRINK (on Mondays) when you wear a Muddy's t-shirt or hat   
" A Lotta Key West Right Here in Deerfield Beach"! Come slip into "Island Mode"!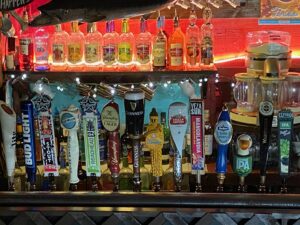 2237 W. Hillsboro Blvd, Deerfield Beach, FL 33442   Phone: 954-428-6577 | email: [email protected]    website:  www.MuddyWatersRestaurant.com    Click to View Menu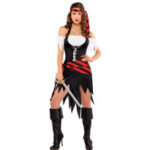 NEW! Locally brewed CRAFT BEERS on Tap!
NEXT CHARCOAL BBQ: SATURDAY, JUNE 3!!

(First Saturday of every month)

May 25-Biergarten in Boca
Happy Hour-4pm to 7pm Monday thru Saturday and all day Sunday.  Specials with purchase of a beverage: Monday: $2 Brat Mondays; Tuesday: 2 for 1 Schnitzel; Wednesday: half price burgers; THURSDAY: half price pretzels; Friday & Saturday, Live Music; At 309 Via De Palmas in Royal Palm Place (the "Pink Plaza")-Boca Raton 33342- For info:  https://www.biergartenboca.com/    or  561-395-7462
May 25-Live Singers/Entertainers in Lauderdale-By-The-Sea
Half Price Happy Hour from 4pm to 7pm; Live Music by Nikki Kidd at 7pm -Vinnie's By The Sea, 106 Commercial Blvd, Lauderdale-By-The-Sea, FL 33308 For more info: Click here  Call to confirm: 954-772-8111 or Thursday at Vinnie's!
The best Italian food noon-late  (limited menu after 11)
May 25 – Outdoor (Screened) Dancing at Ocean One in Delray Marketplace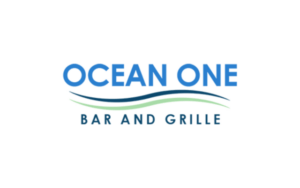 6pm to 9:30pm-Just like Ocean One formerly located on Atlantic Avenue (east), here's a new place to dance 7 nights a week outside on the patio but covered, (and on Fridays and Sundays, it's with fabulous DJ Jammin' Jimmy. He plays every genre of music and it's always very danceable: hustle, swing, Latin.) The food is good and inexpensive, and it's still 3 drinks for $10, and $3 beers. Spacious, trendy indoor/outdoor bar, plenty of indoor/outdoor seating. Masks are required while dancing. Reservations may be made online. Ocean One is located in Delray Marketplace  (north end of mall),  14851 Lyons road, Suite 122,  Delray Beach 33446   Call to confirm: Phone: 561-565-5501      www.Ocean1Grill.com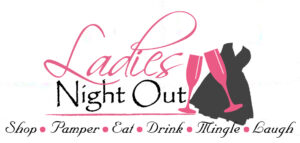 May 25-

Ladies Night

at Tavolino in Coral Springs

7pm to close: Ladies enjoy 1/2 off drinks in the bar & lounge; Our live band will be keeping the dance floor full spinning your favorite hits from 6:30-11. Also Happy Hour Mon-Fri (4-7), Sat & Sun (4-6)- Get 1/2 OFF our frequently updated specialty cocktail list full of seasonal crafted cocktails and martinis, & bar bites (Only Valid at Bar, Hi-Tops, & Cocktail Tables) Live Music 5 Nights a Week: Karaoke on Mondays: Live Music on Fridays and Saturdays; Jazz on Sundays; Tavolino Della Notte, 10181 W Sample Rd, Coral Springs, FL, 33065  Call to confirm: Phone: 954-509-0046 TavolinoRestaurant.com
May 25-

Ladies Night

at Mel's Way in Lake Worth
5pm to 8pm-$4 House mix drinks & wine; $5 cocktails; Reservations: 561-530-7947
More info: www.facebook.com/events/199239842058053 or www.MelsWay.com
May 25-

Ladies Night

/ Bottomless Tacos/ The Samantha Russell Band at Galuppi's
5pm to 9pm-Drink specials for all the ladies and a special menu of discounted appetizers for everyone till 10PM;  Ladies Night drinks specials include $5 Absolut Martinis, $5 Select Premium Wines, and a special menu of Half-priced appetizers for everyone;  It's also bottomless tacos night with $13.99 Fish, Beef and Chicken Tacos, served with rice and beans. $4 extra for steak option. Finish your first serving and still hungry? Simply ask for more; Also "buy one get one" Happy Hour drinks from 4-7pm including Draft Beers, House Wines and most Premium Pours on all Spirits.  Live Music: 4pm to 7pm: Black Jack Duo & Happy Hour;  7pm to 10:30pm-The Samantha Russell Band is a high-energy rock and pop band with an occasional country song thrown in for good measure too! Since 2010, The Samantha Russell Band has been rocking stages including Super Bowl LIVE in Miami, SunFest and Fourth on Flagler in West Palm Beach, SeaWorld and Country Thunder Music Festival in Orlando, Margaritaville Beach Resort and the iconic guitar-shaped Hard Rock Hotel & Casino in Hollywood… and many more. The band has opened for national acts such as Dierks Bentley, Chicago, The Marshall Tucker Band and many others. With Samantha's wide range and the passion with which she sings, her smooth and pitch-perfect voice is unique on the South Florida music scene.
Located at 1101 N. Federal Hwy., Pompano 33062  Call for more information 954-785-0226 or CLICK HERE

May 25-

Ladies Night

Every Thursday in North Palm Beach
8pm to 11pm-Ladies drink FREE (Select beers, wines & cocktails)-Happy Hour Bites, Music by DJ Immortal and DJ Real1At NPB Public House, 951 US Highway 1, North Palm Beach 33408 Phone: 561-691-3430
May 25-

Ladies Night

: Tap 42
BABES & BUBBLES-Thursdays FREE Gambino Brut Sparkling for the Ladies 7pm to Close at all Tap 42 Locations-Other locations:-In Ft. Lauderdale. 1411 S Andrews Ave,  Fort Lauderdale FL 33316 and  from 9pm to 11pm in Boca Raton. 5050 Town Center Circle- Boca Raton FL 33486  (and note: Happy Hour, Monday-Friday,  from 4pm to 7pm with $3 off all drinks)-  To confirm: Tap42.com
May 25-

Ladies Night

at Nitrogen Bar, Grill, Sushi
7pm to 9pm-Nitrogen Bar, Grill, & Sushi is a concept new to this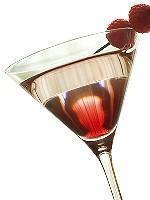 neighborhood, bringing an entertainment venue, speakeasy style bar, and fine dining experience with a detailed attention to service and excellence, all in one beautiful space. Every Wednesday – $5 Martini's – All Night Long-At 6779 W. Indiantown Rd. Jupiter, FL 33458-Call to confirm or click here: Ladies Night info;  CLICK HERE   Restaurant info:  https://www.nitrogenbrasserie.com/
May 25, 26 and 27- Live Music on the Patio at Max's Grille in Mizner Park
At Max's Grille at 404 Plaza Real in Mizner Park in Boca Raton-Weather Permitting-More info: click here or call -561-358-0080
May 25-Live Belly Dancing in Pembroke Pines
7:30pm-Join us at Sufrat Mediterranean Grill for our weekly Belly Dancing Shows. Located at 10430 Pines Blvd Ste#c101, Pembroke Pines, FL 33026 Shows also on Saturdays at 7:30 pm and 8:30 pm-Indoor and outdoor dining. Call to confirm: 954:998-1049 or CLICK HERE
                                         

ENTERTAINMENT AT CASINOS:
May 25-Casino at Dania Beach-Live Entertainment
Casino, Concert Venue, Comedy Club; The newest casino in Broward County;  Try out an all new gaming and see some shows; 301 E Dania Beach Blvd, Dania Beach 33004 -Phone: 954-920-1511 or for entertainment schedule, click here: www.casinodaniabeach.com/entertainment
COMING UP:
May 26– Tribute To Guns & Roses
June 1- The Majesty of Rock: The Music of Journey & Styx
June 3-Strangelove: The Depeche Mode Experience
May 25-The Big Easy Casino

(formerly "Mardi Gras" Casino)- 831 N Federal Hwy, Hallandale Beach, FL 33009 Phone:  954-924-3200 or email:  [email protected]  Hours of Operation: 7 days a week: 9:00am-3:00am;  Poker Room Open 10am to 4am, 7 days a week-Call to confirm or click here: https://thebigeasycasino.com/
May 28-DJ Miguelito at 1pm
May 29- Memorial Day-1pm to 6pm-Live Music, Food & Drink Specials, Outdoor Games, Slot Machine Ricochet
May 25-Casino- Palm Beach Kennel Club (PBKC) in West

Palm-Live Entertainment 
Offering exciting horse racing simulcast action, exceptional dining, fun events and one of Florida's largest poker rooms. At 1111 N. Congress Avenue in West Palm;  For more info: https://pbkennelclub.com/ or   EVENTS: CLICK HERE 561-683-2222
COMING UP:
June 8– Charity Poker Tournament-To Benefit The Marjorie S. Fisher Boys & Girls Club- $50 Buy-in; $20 Re -Buys;                              Registration: 6pm;    Cards Fly: 7pm  Walk-ins: Welcome  For more info., CLICK HERE
June 25-Charity Poker Tournament- For more info., CLICK HERE
May 25-Casino-Seminole Casino Coconut Creek-Weekend Live Entertainment -Live Entertainment TONIGHT
NOTE: LIVE ENTERTAINMENT THURSDAY THROUGH SATURDAY in the Legends Lounge: CLICK HERE

Dining, Bars & Lounges, Entertainment, Promotions; Now a smoke-free casino experience with 140 Slots and six live Table Games, Concerts and Comedy Shows; Located at 5550 NW 40th Street, Coconut Creek, FL 33073  Phone: 954-977-6700  For more info, CLICK HERE
May 25, 26, and 27- Live Entertainment In: Legends Lounge, Sorrisi, Nectar Lounge, Sunset Grille and Smoke-Free Pavilion For more info, CLICK HERE
Thursday, May 25-The Details– 6pm- Legends Lounge
                     May 25- Catabella– 7pm- Nectar Lounge
                      May 25-DJ Rich Babalu-11pm-Nectar Lounge
Live Entertainment At The Stage at Coco-For info and tickets CLICK HERE 
May 25-Casino-NOW HARRAH's Pompano Beach-(Formerly The Isle)
Enjoy Table Games, Restaurant, Hotel- Home to over 1,200 slot machines and electronic table games, plus 40+ live action poker tables. With decadent dining options, exciting events, and simulcast, there's something to entertain everyone. 954-972-2000- Located at 1800 SW 3rd Street, Pompano Beach, FL 33069
May 25-Magic City- Fantasy Jai-Alai
If you like Jai-Alai, you'll enjoy Fantasy Alai-Sign up today–It's FREE to play; Weekly Cash prizes; Picks are due Thursday at noon; Although Jai Alai is closed to spectators, you can still enjoy the watching the game.   For more info. :  Click here
(Live Jai-Alai on Fridays.)
May 25 to 28- "Lips" Fort Lauderdale-Gourmet Dinner Show & New Cast Members
Fort Lauderdale's iconic and FUN drag-entertainment restaurant is open. Lips, the ultimate in drag dining which was established more than 30 years is back! New talented performers will make their debut during the venue's return on Thursday, April 22 with dinner shows Thursday through Saturday and Gospel Brunch every Sunday. Yvonne Lamé, Lips founder and co-owner said, "Our new additions, as well as our current cast, represent the top tier of South Florida talent and we're excited to showcase them as part of our unique brand of dining and entertainment which includes great food, signature drinks and a Las Vegas style show.' 'In keeping with the tradition of Lips' nightly themed shows, the reopening will kick off with "The Divas" on Thursday nights, Glitz & Glam every Friday and Saturday and Lips' drag-a-licious Gospel Brunch on Sunday. Guests will continue to enjoy a delicious dinner served by our ladies of Lips from a popular drag-themed menu which features salads, appetizers and entrees, including Chicken Marsala, Atlantic Salmon, Baby Back Ribs, Steak, Garden Vegetable Curry, Mushroom or Lobster Ravioli. Lips also offers a full bar serving its world-famous frozen cosmos and other tasty specialty drinks. Reservations are required and can be made by calling 954-567-0987. Follow us on Facebook @LipsFTL and Instagram @lipsfla, or for more information, visit www.lipsusa.com or CLICK HERE
May 28-Improv Classes for Adults

7pm to 8:30pm–Sign up or just drop in-Meet new People, Learn to think fast, Have some fun- Now just $10. This class is taught by Improv U founder and improviser Anthony Francis. No need to be funny or clever. You're enough! Welcoming and comfortable environment to learn how to improvise and think fast on your fee. Fun games and exercises designed for newcomers and advanced performers too! Laugh, play, and have fun all while meeting new people in a safe and supportive environment. Great for actors, artists, stand-up comedians, accountants and everyone in between. Improvisation is the art of creating characters, dialogue, and situations on stage without a script. The goal isn't to be funny but to have fun! Come out and do improv in this fun accessible no pressure environment. Held at Chec at 8288 Jog Road, Boynton Beach 33472  For more info: TheImprovU.com/classes   
May 25 to 28-Clematis Street Interactive Waterworks Show at Centennial Fountain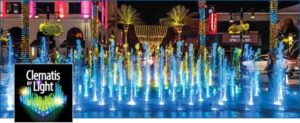 8pm to 10pm-Centennial Fountain comes to life with lights and music in an interactive dancing fountain waterworks show. Beautiful new dancing fountain feature at 150 N. Clematis Street, West Palm Beach. Shows are Thursdays–Sundays, 8–10 p.m. with three shows per hour; The fountain has been decked out with a state-of-the-art operating system giving water the power to dance to music and 109 LED lights with 16.7 million colors. Interactive play is not allowed during special programming. Visitors must remain behind the ropes when viewing shows. However, Centennial Fountain runs in normal interactive play mode daily from 10 a.m. to 10 p.m. For more information, call 561-822-1515.
May 25- Jungle Island in Miami
Jungle Island, Miami's premier entertainment destination, combines the beauty of Miami's tropical landscape with a jungle full of extraordinary animals from around the globe. Building upon its rich history that spans over 80 years, today's Jungle Island is a contemporary theme park, featuring extremely rare twin orangutans and over 300 vibrant birds, including the world's only trained Cassowary.  Located at 1111 Parrot Jungle Trail, Miami, Florida 33132  TEL: 305-400-7000  For more info. and tickets, CLICK HERE
May 25- Webinar Online- Computer Skills
"GroovyTek" offers one-on-one, In-Home and Over The Phone personal technology training sessions for smartphones, tablets and computers to help Floridians navigate their technology. (especially geared to those 40 and older). The series will include 45-minute sessions. To see the different sessions and register, click below. All participants will be able to receive a free link to re-watch the sessions as well as a handy package of "How To" PDF's related to topics covered in each session. (Tuesdays: Staying Connected; Wednesdays: Staying Supplied; Thursdays: Staying Informed;  Fridays: Staying Safe)  Call GroovyTek at 561-560-0123 for help scheduling or to ask any questions related to the series.
May 25-Florida Tax-Free Shopping Events
Florida offers an opportunity to save on eligible purchases during shopping events when sales taxes are waived for specific items. Florida Tax free includes:
Energy Efficient Appliances, CLICK HERE –      Impact Resistant Doors & Windows, (July 1 until 2024)
May 25-FREE Online Events and Classes
(FREE VIRTUAL EVENTS on our Front Page

–Click here

& Scroll way down!)
                   ________________________________________

____
NEW Restaurants & Coming Soon:  (More than 60)  !!!
Just to name a few!
Leziz Mediterranean–Come enjoy healthy foods from Greece, Turkey & the Mideast. Besides Gyros, try the unique Turkish Pizzas (spinach, lamb, falafel.) Try the dips (hummus, babaganoush, eggplant) and lamb dishes. 'Leziz" means "delicious" in Turkish. Mention "Stepping Out Florida" to the owner, Sakina! Located at 8221 Glades Road, Suite 2, near the Jewelry Exchange. www.LezizBoca.com  561-477-3272
Medi Terra-(formerly Sapori)-Mediterranean Cuisine-Royal Palm Plaza-301 Via De Palmas-#99-Boca Raton 33432  Phone-561-367-9779   www.MediTerraBoca.com
Serena Pastificio (formerly Tanzy)-After 10 years, Tanzy has made it final last call. While it is bittersweet to close our doors, we are excited to share something new is coming to the former Tanzy space, Serena Pastificio, just opened December 7th. Enjoy freshly made pasta, craft cocktails and Italian hospitality. Serving Lunch Weekdays 11:30am-3pm, Ora Sociale (Happy Hour) Weekdays 3-6pm, Dinner Starting at 5pm and Weekend Brunch 11:30am-3pm. Visit https://www.serena-pastificio.com/boca to learn more.
Lasso Gaucho Brazilian Steakhouse-Enjoy the "parade" of 18 USDA Prime cuts of Beef, Lamb, Chicken and Pork carved tableside by Gauchos & a Gourmet Salad Bar with a beautiful spread of 40 items. Happy Hour: Sunday – Friday 4PM – 7PM  (Mention to owner, Antonio, that this was recommended by STEPPING OUT FLORIDA!) 2457 E. Sunrise Blvd., Fort Lauderdale 33304 Phone: 754-223-4663 www.LassoGaucho.com 
Skillets-(formerly Khaki's)-7036 W. Palmetto Park Rd., in the Garden Shops in Boca-Classic breakfasts and sandwiches-561-931-2883  www.SkilletsRestaurants.com
Bar 25-(formerly The Mello Mushroom)-Homemade flatbreads, wagyu sliders and buffalo cauliflower tacos; Just off Atlantic Ave. at 25 S.E. 6th Ave., Delray Beach; 561-359-2643; bar25.com
Lynora's Boca-Authentic Italian dishes with a modern outlook located in the new Uptown Plaza just east of State Rd. 7. at 9560 Glades Rd. Suite 190, Boca Raton, FL 33428  Lynoras.com 561-235-5096
The Blue Dog Cookhouse and Bar, Boca Raton (opened on 4/7) in the former Zinburger location in the Town Center Mall. The restaurant will feature  braised short rib and grilled octopus entrees, 11 types of hamburgers, brunch and craft cocktails. 6000 Glades Road, Suite 108, Boca Raton; BlueDogBoca.com
Mercato Italiano, Boca Raton–Gourmet market. Just opened in Royal Palm Place. From the same family who owns Cosa Duci Homemade Italian Bakery in Boca Raton at The Shops at University Park. The retail market has pastas, olive oils, deli meats, sandwiches (panino), cheeses, ready-to-go dishes and, of course, breads and pastries. They offer unique Italian imported items.  Patio seating for coffee, wine and soft drinks imported from Italy. 501 SE Mizner Blvd. #80, 561-306-8807, MercatoItalianoBocaRaton.com.
Calaveras Cantina, Open – This Mexican restaurant is located in the spot where Junior's Restaurant was in Mizner Park, Boca. (The other location is in Jupiter.)
Strike 10 Bowling, open now in Mizner Park, Boca (in the former Uncle Julio's spot on the corner near the amphitheater)– It's not an eatery, but it has beautiful center bar. The Strike 10 Bowling location at Gulfstream Park offers a hookah lounge, billiards, a sports bar and more.
American Social, opening soon – With restaurants in Fort Lauderdale, Miami, Tampa and Orlando, this casual sports bar is coming to  Boca Raton soon.
Corvina Seafood Grille-New, upscale, serving locally sourced fish and more-official address: 99 SE Mizner Blvd at the back of the building; but located on Plaza Real South – 1 block from Chops Lobster Bar), Boca Raton 33432 Phone: 561-206-0066
HAPPY HOUR !

(See our list of over 100 places!)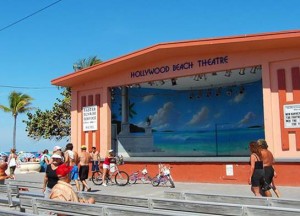 Free Outdoor Music in Hollywood and Margaritaville-Open-air bandshell on Hollywood beach offers free live music-The iconic open-air outdoor theater at Johnson Street on The Broadwalk features free occasional music performances.  Entertainment at the bandshell is managed by Margaritaville Beach Resort, which opened October 2015-. The schedule of band shell performances may be found on  the Margaritaville website: CLICK HERE  or by calling the resort: CALL TO CONFIRM: 954-874-4444; Parking options include metered spaces on side streets at $1.50 an hour Mondays to Thursdays and $2 an hour Friday, Saturdays, Sundays and holidays; parking garage at 300 Connecticut St., $1.50 an hour.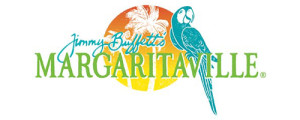 Margaritaville Beach Resort parking garage, 1111 N. Ocean Drive, is $3 an hour weekdays and $4 an hour weekends.
Brothers Farmers Markets–Hollywood Location, 4191 N. State Rd. 7-CALL TO CONFIRM: Phone: 954- 962-9292-  Davie Location, 6871 Stirling Rd.-954-585-2225. Hours for both locations: Open Year-round, Monday–Friday 8am–5pm, Saturday-Sunday 8am-3pm. Established in 2003, Brothers Farmers Market supports Florida farming by offering a bounty of fresh organic and conventional produce at reasonable prices. The market is very popular, so the produce cases are constantly being restocked. Beyond fruits and veggies, the shelves are filled with so many unique gourmet products that shoppers tend to spend a lot of time here browsing. CLICK HERE
Country Line Dancing Lessons- Tuesday through Saturday
At Renegades in West Palm. For more than 12 years, Renegades has been one of West Palm Beach's favorite hangouts. Swing by and enjoy the spectacular 10,000-square-foot setting with 75 TVs, a mechanical bull, live music, and down home food from nachos topped with award-winning chili to crispy wings; just throw in a couple of beers. Located on Village Boulevard-600 Village Boulevard-West Palm Beach, FL 33409-Call to confirm: 561-683-9555  or www.Renegadeswpb.com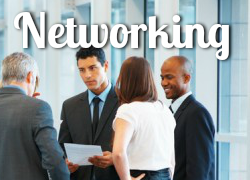 Networking–LOTS of Breakfast networking and more- Everyday in various locations-CLICK HERE
Wine-Tasting Today to Saturday
Wine-tasting every Wednesday through Saturday, every week-at the Best Cellar-8pm to 10pm-the best sit-down educational tasting of fine wines-comfortable and fun-Cover: $15-The evening is free with the purchase of 6 bottles or more totaling $150-also a perfect place for your next meeting, function or special event-at 1408 NE 26th Street-Ft. Lauderdale (Wilton Manors) -CALL TO CONFIRM: 954-630-8020 (Directions: I-95 to Oakland Blvd., east to Dixie Hwy., right on Dixie, left on 26th, in the plaza on the right)
Blue Jean Blues-Ft. Lauderdale's Jazz and Blues Club
Different bands every night- -at 3320 NE 33rd St.-Ft. Lauderdale 33308-(2 blocks. N. of Oak. Pk. Blvd. & A1A)-To confirm:   Click here
Karaoke in Coral Springs
9:30pm to 1:30am-Free Pool, Poker, $3 bombs, good menu-at JD's Bar and Lounge-10311 W. Sample Road-Coral Springs, FL Call to confirm: 954-752-3227-  For more info, CLICK HERE
Melendrez Dance Studios
Group Dance Classes today- Only $45 for a 3 lesson Introductory Course available on Wednesday afternoons & evenings ( by appointment only)-Also 2 classes on Tuesdays and 3 classes on Thursdays- Call today: Call to confirm: 954-296-0298 -No experience or partner needed-Instruction available in: Salsa, Tango, Swing, Cha cha, Merengue, Rumba, Mambo, Waltz, Jive, Paso Doble, Foxtrot, Quick Step! (Melendrez Dance Studios are at TWO LOCATIONS: 5850 W Atlantic Ave, Delray Beach, Florida 33445 //2302 E Atlantic Blvd, Pompano Beach, Florida 33062-To confirm:  email: [email protected]