WHAT'S THERE TO DO TONIGHT?                                                                                    
                    STEPPING OUT FLORIDA
                   WEDNESDAY, DECEMBER 7
__________________________________________
                                        PEARL HARBOR DAY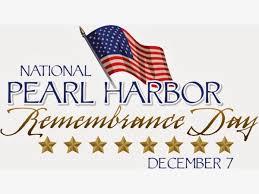 We remember and honor the 2,403 Americans, service members and civilians, who were killed in the Japanese surprise attack on Pearl Harbor in Hawaii on December 7, 1941, which led to the United States declaring war on Japan the next day and thus entering World War II. On Pearl Harbor Day, the American flag should be flown at half-staff until sunset. Pearl Harbor Day is not a federal holiday – government offices, schools, and businesses do not close. Some organizations may hold special events in memory of those killed or injured at Pearl Harbor. 81 years later, it is still called  "a day that will live in infamy",  coined in a speech by Franklin D. Roosevelt, the 32nd president of the United States, to a joint session of Congress on December 8, 1941.
                                     _______________________                                       
WE CONTINUE TO PROVIDE YOU WITH INFORMATION AND HUMOR…AND BOTH LIVE EVENTS & VIRTUAL!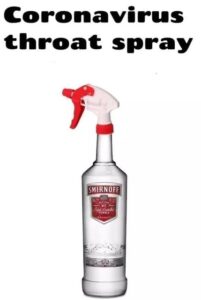 December 7-Pavilion Grill
Ballroom & Latin Dancing Tonight
7:30pm-Welcome Dancers! Come enjoy our Holiday Ballroom Dinner Dance,  and our spacious dance floor!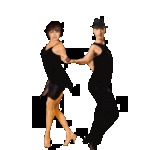 Both Singles and Couples welcome! Dance Hosts Available for our Solo Ladies! Complete dinner menu served from 6pm. Tonight:  $20 Food and Beverage minimum  ($25 minimum on Friday & Saturday) Call 561-912-0000 for reservations or more information. Pavilion Grille, 301 Yamato Rd, Boca Raton, 33431, is located in the lobby of the FNBCC Bank Building located on the NE corner of the intersection of Dixie Hwy and Yamato Road, and has distinctive large glass sides. FREE parking in the lot or garage and enter the lobby to a wonderful world of music and dancing.  www.PavilionGrille.com    What a great place to dine & dance the night away!
HAPPY HOUR IS BACK! Tuesday-Friday from 4pm to 6pm; Open for Lunch Tuesday through Friday, from 12pm to 3pm, We are also open for Take-out.
Bravo to The Pavilion-Just mentioned in The Sun Sentinel for being in the TOP 5 Best Restaurant Deals for Restaurant Week:
Hungry for restaurant deals? We've got the Top 5 discounts for Bon Appétit Boca month
By Phillip Valys      Pavilion Grille, 301 Yamato Road, Boca Raton; 561-912-0000; PavilionGrille.com
This tried-and-true veteran, located in the atrium of the Stonegate Bank Building, has a well-appointed dance floor to accompany its three-course lunch ($25 per person) and dinner ($39 per person). For lunch, sample the ricotta-and-parmesan-stuffed eggplant rollatini topped with marinara as the appetizer, the shrimp pappardelle porcini or chicken Milanese with greens and aged balsamic glaze for the main, and double-chocolate mousse cake for dessert. For dinner, begin with clams oreganata, and for entrees choose between duck a l'orange or grilled veal chop porcini. Finish with housemade tiramisu.
The Week Ahead: Thursday, December 8: Closed for a Private Party;  Friday, December 9: Uptown Express;  Saturday, December 10: Closed for a Private Party; Tuesday, December 13: "Cachet" Band with Johnny Minnis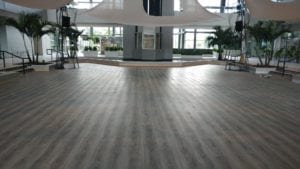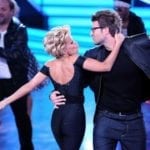 The Pavilion's great Chef Cristian, formerly of Josephine's, Tavolino's and Casa de Angelo will add his distinct Italian touch  to our menu.
December 7-Holiday Street Parade in Boca
7:30PM – 9PM | The 50th Annual Holiday Street Parade will feature more than 70 floats and groups which will entertain viewers as they bring dancing, lighting, and music to Federal Highway in Downtown Boca. The parade will start at Federal Highway and SE 5th Street, and travel north to the Mizner Park Amphitheater. This year's theme will be "Groovy 70's," as we celebrate the 50th Anniversary (1972-2022). As a reminder, traffic will be congested in the area as Federal Highway will be closed. Parking for attendees at the City lots listed below is free, ample and highly recommended:  City Hall – 201 W. Palmetto Park Road, Downtown Library – 400 NW 2nd Avenue,Building Administration – 200 NW 2nd Avenue. BEFORE the parade, participate in a family-friendly 1 mile "Boca Mile Run" with the Boca Raton Police Athletic League. Details coming soon…
December 7- FREE Concerts Every Wednesday at Delray Marketplace
6pm to 8pm-FREE Admission-Bring your own chair or blanket to the Amphitheater and enjoy musical entertainment by talented local artists, located between Burt & Max's and Pagoda Kitchen. At 14851 Lyons Road, Delray Beach 33446;   Upcoming schedule:
DECEMBER 7
Champagne Pop
Top 40 Variety thru the Decades
DECEMBER 14
Don't Stop The Music
"Return To Saturday Night Fever"
DECEMBER 21
The Horizons Duo
Variety Tropical, Calypso, Buffett, and Latin
DECEMBER 28
Krush Party Band
Motown Disco, Party Dance Music
December 7-Special Documentary Screening of Johnny Cash: The Redemption of an American Icon
7:15 PM to 9:15 PM- One Night Only Documentary Screening 1h55m · Tickets $12 online, CLICK HERE  & also at theater. This is the untold story of how "The Man in Black" saw the light. JOHNNY CASH focuses on a critical period in the country music legend's life and career when he went from singing hymns in the cotton fields to playing sold-out stadiums. Held at the Movies of Delray-7421 West Atlantic Avenue, Delray Beach, FL 33446
December 7- Acoustic Jam Session
6 – 8 PM-Held at Spanish River Library, 1501 Spanish River Blvd, Boca, Come and join in on our next acoustic jam session- All are welcome, all types of instruments and levels of musicianship. If you're a vocalist, percussionist, brass. Calling All Musicians! Want to jam out to your favorite songs? Join our twice-monthly jam sessions. Guitarists, drummers, banjos, vocalists, keys, or any instrument, and all types of music. Want to jam or connect with other musicians? At these sessions, we play a set of ten standard songs that rotate, and then, in addition, everyone who wishes to can send in the name of 2-3 songs that they would like to play at the next jam. We whittle the request list down to 5 or 10 songs and get the final list of music and lyrics out to everyone. That gives everyone a chance to get familiar with them at home. Imagine that, an organized jam session! For more info, CLICK HERE
December 7 to 24- A Timeless Classic:  The Musical "Cinderella"!
The Wick Theatre Casts a Magical Spell with Classic Rodgers & Hammerstein Musical Cinderella
7:30pm-The Wick Theatre in Boca Raton is delighted to present the timeless classic Rodgers & Hammerstein's Cinderella, just in time for the holidays. This retelling of the timeless romantic fairy tale has music and lyrics by Rodgers and Hammerstein and some twists you won't see coming! Written by these two legendary Broadway songwriters who brought you The Sound of Music, Oklahoma! and South Pacific, the musical fairytale is filled with marvelous melodies and heartfelt lyrics. An enchanting experience for the entire family, Cinderella runs until December 24, 2022, with evening shows on Thursdays, Fridays and Saturdays at 7:30pm and matinees on Wednesdays, Thursdays, Saturdays and Sundays. Tickets are $79-$99 and are available at www.thewick.org or by calling the box office at 561-995-2333.
"More than just a glittering ball gown and glass slippers, this stunning adaptation was nominated for nine Tony Awards!" said Marilynn A. Wick, Executive Managing Producer. "Presented in the inimitable Wick style, with elaborate costumes and sumptuous sets, this beloved fairytale is the perfect fit for the holiday season." Rodgers & Hammerstein's Cinderella was originally written for television, debuting in 1957 starring Julie Andrews and then remade in versions starring Leslie Ann Warren (1965) and later with pop singer Brandy (1997). In 2013, the show made its long-overdue Broadway debut with a new book by Douglas Carter Beane, while retaining the cherished score including "In My Own Little Corner," "Impossible/It's Possible," "Ten Minutes Ago" and "Do I Love You Because You're Beautiful?"
For this production, The Wick welcomes back Broadway Director Norb Joerder, who's helmed over a dozen shows at the Wick including last season's blockbuster Gypsy, as well as Music Director-to-the-stars Bobby Peaco and the choreographer for this season's Milk and Honey, Oren Korenblum. Stepping into the famous glass slippers are two acclaimed performers Carbonell winner Mallory Newbrough and Daniella Mass, who starred as Eva Peron in The Wick's production of Evita. With her stunning presence and bewitching voice, she was the perfect choice to lead a cast of 25 professional actors from New York, L.A. and beyond!   (The show runs until December 24)
The Wick Theater is located at 7901 N. Federal Highway. Boca Raton, Florida 33487  For tickets: www.thewick.org or at 561-995-2333.
December 7 to 12- Discounted Tickets on Sale for Festival of the Arts
We are excited to open the online box office for our star-studded 17th season. Check out the brief event summaries below, and explore all events in greater detail on our website.
Reserve seats NOW and Save / Early Bird Special


$39 Tickets Now Available for Most Concerts
(USE Discount Code "EARLY" At Checkout)
Ticket Savings: (Limited quantity; Restrictions Apply; Limited Time Only)
$39 Tix— Through December 12
$49 Tix– Through December 31
The 10 Nights of Festival Boca: March 3-12, 2023  TO SEE THE CALENDAR OF EVENTS AND PURCHASE TICKETS,CLICK HERE
December 7-Margaritaville Hollywood Beach Resort- Live Entertainment
Located at: 1111 N. Ocean Drive, Hollywood, FL–CLICK HERE     For December  Calendar
BANDSHELL:
12/7- Performer: Mikey's Latin Hotswing | Latin Night
MARGARITAVILLE RESTAURANT:
12/7-Performer: Havoc305 | Rock through the ages
5 o'CLOCK SOMEWHERE:
12/7- Performer: Tom Bourbon of Curbstone | Classic Acoustic Americana
__________________________
December 7-TANZY HAS CLOSED; New Restaurant OPENING TODAY!
After 10 years, Tanzy has made it final last call. While it is bittersweet to close our doors, we are excited to share something new is coming to the former Tanzy space, Serena Pastificio, opening TODAY,  December 7th. Enjoy freshly made pasta from our pastificio, craft cocktails and Italian hospitality. Serving Lunch Weekdays 11:30am-3pm, Ora Sociale (Happy Hour) Weekdays 3-6pm, Dinner Starting at 5pm and Weekend Brunch 11:30am-3pm. Visit https://www.serena-pastificio.com/boca to learn more.
December 7- Improv & Open Mic Night in Delray
At The Coop- Open Mic–FREE Entry; BYOB; 8:30pm Sign up; 9pm Start-10:30pm-Calling All Comedians and audience! Bring your talents to try new work every Wednesday; Some of the best comedy talent in South Florida and beyond come to try out their jokes on you the audience!  Order is random; everyone gets 5 minutes; Free Parking in the Parking lot of the shopping center. Call Or Text: 786-537-5430 With Any Questions. At The Coop, 165 Avenue L, Delray Beach 33483  For more info, CLICK HERE and CLICK HERE
December 7-Muddy Waters Restaurant – OPEN! Come on in! "A Lotta Key West in Deerfield Beach!"
Exciting news! We renovated our kitchen so we can serve you better! NEW MENU, too!
NEW DESSERTS, AND "DESSERT BEVERAGES" (Try a "Key Lime Pie Martini!") FOR THE MENU, CLICK AND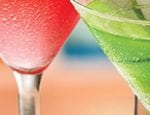 SCROLL DOWN!!      -CLICK HERE
Monday: Irish Monday (Corned Beef & Cabbage, Shepherd's Pie)-Wear a Muddy Waters shirt or hat & get a drink on us! (Domestic beer, House Wine or Well Drink)
Tuesday: Parrot Head Tuesday (Burger in Paradise, Mother Ocean Clam Bake)
Wednesday: Caribbean Wednesday (Jamaican Tacos, Jerk Chicken Philly, Yucatan Paella)
Thursday: Mardi Gras Thursday (Jambalaya at its Cajun Best, Gator Po' Boy)
Friday: Fish Friday (Floribbean Samuel Adams Beer Battered Fish Fry)
Saturday: Shrimpen' Out Saturdays ( fried, steamed, cold, blackened or grilled-minimum of 6)   (Oysters 1.25 each)
Sunday: Prime Time Sunday (Prime Rib) HAPPY HOUR EVERY DAY OF THE WEEK 4PM to 7PM (HAPPY HOUR Drinks only, No Happy Hour Food Menu)              CHECK OUT OUR EXCELLENT EVERYDAY MENU: CLICK HERE 

HOURS OF OPERATION: OPEN 7 DAYS A WEEK- Sunday to Thursday 11AM -9PM;   Friday & Saturday 11AM to 10PM  (Take Out & Dine In Available) 
FREE DRINK (on Mondays) when you wear a Muddy's t-shirt or hat   
"A Lotta Key West Right Here in Deerfield Beach"! Come slip into "Island Mode"!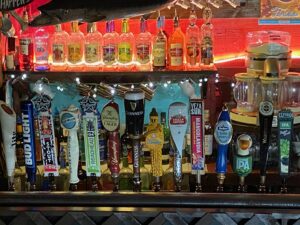 2237 W. Hillsboro Blvd, Deerfield Beach, FL 33442   Phone: 954-428-6577 | email: mwaters@muddywaters.biz    website:  www.MuddyWatersRestaurant.com    Click to View Menu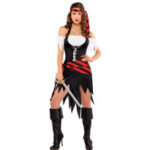 NEW! Locally brewed CRAFT BEERS on Tap!
NEXT CHARCOAL BBQ:

SATURDAY,

JANUARY 7, 2023!!

(First Saturday of every month)

_________________________________________________________
December 7- "The Flyers" Band- Live Every Wednesday at Johnnie Brown's
8pm- At Johnnie Brown's, 301 E. Atlantic Avenue, Delray Beach- $5 Whiskey and $1 Wings-For more info. click here: https://johnniebrowns.com/          and for the schedule of events, CLICK HERE
December 7-The Fab 2 at Galuppi's
5:30pm to 9:30pm- At Galuppi's-Gary Wayne of The Long Run (Eagles Tribute) combines forces with Thomas Montalbano (Anthology Beatles tribute) for a night of British Invasion music including The Beatles, Rolling Stones, Herman's Hermits, the Searchers, the Hollies, the Animals, the Kinks, the Yardbirds, and many more popular bands from the past decades of Rock n Roll. Buy One Get One Happy Hour Drinks from 4-7pm including most Premium reservations:  954-785-0226. At Galuppi's,  1103 N Federal Hwy, Pompano Beach, FL 33062 CLICK HERE
December 7-Blue Jean Blues
7pm to 10pm–Eddie & Kiarrah- Dance, Pop, Variety
Live Music Every Night-3320 NE 33rd Street, Ft. Lauderdale 33308-(2 blocks N. of Oakland Pk. Blvd. & A1A)-Info: www.bjblive.com  or Phone: 954-306-6330  Visit:  https://bluejeanblues.live/ or for the calendar: CLICK HERE
December 7-Biergarten in Boca
Happy Hour-4pm to 7pm Monday thru Saturday and all day Sunday.  Specials with purchase of a beverage: Monday: $2 Brat Mondays; Tuesday: 2 for 1 Schnitzel; Wednesday: half price burgers; Thursday: half price pretzels; Friday & Saturday, Live Music; At 309 Via De Palmas in Royal Palm Place (the "Pink Plaza")-Boca Raton 33342-Call to confirm: 561-395-7462
December 7-Trivia Night at Saltwater Brewery-Wednesdays
Head to the brewery for trivia night Wednesdays from 7 to 10 p.m. It's open to everyone over 21 and food trucks are serving up meals starting at 4 p.m. Pro tip: the answer to the first question will be posted on their Facebook page! 1701 W. Atlantic, Delray Beach; Call to confirm:  For info. about Trivia & Tacos, CLICK HERE 561-865-5373; saltwaterbrewery.com
December 7-Wine Wednesdays at Tavolino Della Notte in Coral Springs
Half Priced Bottles of Wine Under $100- All Day, Every Wednesday- 10181 W Sample Rd, Coral Springs, FL, 33065- Info.& Reservations: 954-509-0046
December 7-Wine Wednesdays- At Luigi di Roma
Every Wednesday, all bottles priced $75 and under are 50% off with entree-(Dine in Only)   718 S. Federal Hwy., Deerfield Beach, FL 33441  Call to confirm: Phone: 954-531-6151  For more info, CLICK HERE
December 7-West Boca Toastmasters
Come to an organization that helps develop your public speaking skills- Meetings are held at Olympic Heights High School at 7pm on Wednesdays-Located at 20101 Lyons Road, Boca Raton- For more info & to confirm:  561-716-6816
December 7-Rod Stewart Tribute Show
7:30pm to 9:30pm-Every Wednesday, George Orr comes to life as Rod Stewart-"The Hot Rod Show"-FREE Admission-The Field Irish Pub-3281 Griffin Road-Dania Beach-Call to confirm: Phone: 954-964-5979 or www.TheFieldFL.com or their event schedule: CLICK HERE
December 7-Max's Grille in Boca
Live Music Every Wednesday – 8pm to 11pm–404 Plaza Real in Mizner Park, Boca Raton, Florida 33432- Call to confirm: Phone: 561-368-0080- For more details,
CLICK HERE
December 7-At Baja-2-4-1
2-4-1 Margaritas and All Tequilas All Day and Night on Wednesdays in Deerfield -Baja Café 1310 S. Federal Hwy, Deerfield Beach-Confirm: 561-394-5449 or Click here: https://bajacafefl.com/
December 7-Ladies Night at The Locale in Boca
Every Wednesday-Half off cocktails, wines by the glass and beer–499 S. Federal Hwy., Boca Raton 33432  Call to confirm: Phone: 561-325-8000  Happy Hour Tuesday-Friday, 4pm to 7pm For more info., CLICK HERE:  https://localeboca.com/
December 7-FREE Tai Chi Classes
Every  Wednesday from 1pm– 2pm. (Also every Monday from 5pm – 6pm)  Come relax your mind and your body at ATOM's Wellness Center-Tai Chi is a low-impact, slow-motion exercise that can treat and prevent many health problems; and anyone can do it! Tai Chi assists in muscle strength, flexibility, and balance. Tap into the amazing healing power of Tai Chi today! ATOM'S Wellness Center also offers a variety of other wellness classes and seminars such as: meditation, nutrition, health benefits of drinking tea, and learning about Acupressure. Atom's Wellness Center- At 100 E Broward Blvd., #100, Ft. Lauderdale, FL 33301 Call to confirm: phone: 954-763-9840
December 7- Wednesday Support Groups
Divorce Support Group of Delray–6:30pm to 8pm-Divorce Support Group for newly separated and post divorced. Also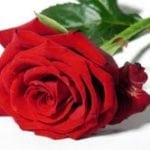 helpful if you have lost a spouse. Wednesdays, 6:30 – 8pm.  One time Registration fee of $36 (tax deductible donation to the Toby Center) and $36 monthly meeting fee. Held at 100 E. Linton Blvd, Suite 104B. Call to confirm:  561-244-0010 for details. Also ask about our Individual Divorce and Parent Coaching.
Adult Support Groups-Moving Forward for Widows & Widowers; Weekly, Wednesday, 1:00-2:30 p.m.-Cost: $5.00 per one session or $100 unlimited for the year. No appointment necessary. You may join these groups at any time. Faulk Center for Counseling, 22455 Boca Rio Road, Boca Raton- For more information and to confirm:  561-483-5300.
Adult Support Groups-"Divorced and Separated" or "Life Issues" –Each group is Weekly, Wednesday, 6:00-7:00 p.m.-Cost: $5.00 per one session or $100 unlimited for the year. No appointment necessary. You may join these groups at any time. Faulk Center for Counseling, 22455 Boca Rio Road, Boca Raton- For more information and to confirm: 561-483-5300.
December 7 and More-Florida Tax-FREE Shopping Events
Florida offers an opportunity to save on eligible purchases during shopping events when sales taxes are waived for specific items. Florida Tax holidays include:
Energy Efficient Appliances, (For a list of qualifying items, CLICK HERE), Impact Resistant Doors & Windows, (July 1 until 2024)
ENTERTAINMENT IN THE CASINOS:
December 7-Casino at Dania Beach-Live Entertainment
Casino, Concert Venue, Comedy Club; The newest casino in Broward County;  Try out an all new gaming and see some shows; 301 E Dania Beach Blvd, Dania Beach 33004 -Phone: 954-920-1511 or for entertainment schedule, click here: www.casinodaniabeach.com/entertainment
COMING UP:
December 10-Lady of the World-International Beauty Contest
December 15- Absolute Queen-Tribute to Queen
December 16-Prisma- The Pink Floyd Experience
December 30-Strangelove- The Depeche Mode Experience

December 7-The Big Easy Casino-Live Weekend Entertainment
(formerly "Mardi Gras" Casino)- 831 N Federal Hwy, Hallandale Beach, FL, 954-924-3200 or email:  info@thebigeasycasino.com  Hours of Operation: 7 days a week: 9:00am-3:00am;  Poker Room Open 10am to 4am, 7 days a week-Call to confirm or click here:https://thebigeasycasino.com/
COMING UP:
December 9- DISCO: 7pm to midnight-Every Friday in December: Disco Night with DJ Miguelito; Mix of Techno, Salsa and House Music
December 7-Casino- Palm Beach Kennel Club (PBKC) in West

Palm-Live Entertainment
Offering exciting horse racing simulcast action, exceptional dining, fun events and one of Florida's largest poker rooms. At 1111 N. Congress Avenue in West Palm;  For more info:  https://pbkennelclub.com/ or  561-683-2222
COMING UP:
December 9- Jackie "the Joke Man" live at the Paddock
December 11-Great Charity Poker Tournament
December 12-Lunch with a Legend-Super Bowl Champion and Entrepreneur, Joe Theismann
December 16-Chris MacDonald's Memories of Elvis, "Merry Christmas Baby' Dinner & Show
December 18-Sports Card & Memorabilia Show-10am to 3pm
December 30-$10 Poker Tournament-$1000 Guaranteed
December 7-Casino-Seminole Casino Coconut Creek-Live Weekend Entertainment 
NOTE: LIVE ENTERTAINMENT THURSDAY THROUGH SATURDAY in the Legends Lounge: CLICK HERE

Dining, Bars & Lounges, Entertainment, Promotions; Now a smoke-free casino experience with 140 Slots and six live Table Games, Concerts and Comedy Shows; Located at 5550 NW 40th Street, Coconut Creek, FL 33073  Phone: 954-977-6700  For more info, CLICK HERE
COMING UP: Live Entertainment December 8, 9 and 10
December 8, 9 and 10-LIVE ENTERTAINMENT In Legends Lounge, Sorrisi, Nectar Lounge, Sunset Grille and Smoke-Free Pavilion CLICK HERE

December 7-Casino- The Isle in Pompano Beach-EVENTS
Fish Fry Every Friday AND Brunch on Sunday 10am to 3pm;  954-972-2000- Located at 777 Isle Of Capri, Pompano Beach, FL 33069

December 7-Wine-Talk" Wednesday
2pm-3pm-Enjoy "Wine Talk" Every Tuesday, Wednesday & Friday;  Tasting Instructor & Guests: Ben Buddemeyer, General Manager, Vino Simpatico Wines;  We specialize in small-batch boutique wines, so we occasionally end up with very limited quantities of some truly amazing wines. Tune in to Facebook Live  at vinosimpatico  from 2-3 pm to join Ben as he highlights one of these exceptional wines in an extra special virtual tasting event. Can't tune in live? Catch Wine Ltd. Wednesday videos at www.facebook.com/vinosimpatico/videos
December 7- Webinar Online (Computer Skills)
"GroovyTek" offers one-on-one, In-Home and Over The Phone personal technology training sessions for smartphones, tablets and computers to help Floridians navigate their technology. (especially geared to those 40 and older). The series includes 45-minute sessions. To see the different sessions and register, click below. All participants will be able to receive a free link to re-watch the sessions as well as a handy package of "How To" PDF's related to topics covered in each session. (Tuesdays: Staying Connected; Wednesdays: Staying Supplied; Thursdays: Staying Informed;  Fridays: Staying Safe) Call GroovyTek at 561-560-0123 for help scheduling or to ask any questions related to the series.
December 7-FREE Online Events and Classes
(FREE VIRTUAL EVENTS on our Front Page-Click here & Scroll way down!)
                   ____________________________________________
NEW Restaurants & Coming Soon:  (More than 60)  !!!
Just to name a few!
Lasso Gaucho Brazilian Steakhouse-Enjoy the "parade" of 18 USDA Prime cuts of Beef, Lamb, Chicken and Pork carved tableside by Gauchos & a Gourmet Salad Bar with a beautiful spread of 40 items. Happy Hour: Sunday – Friday 4PM – 7PM  (Mention to owner, Antonio, that this was recommended by STEPPING OUT FLORIDA!) 2457 E. Sunrise Blvd., Fort Lauderdale 33304 Phone: 754-223-4663 www.LassoGaucho.com 
Skillets-(formerly Khaki's)-7036 W. Palmetto Park Rd., in the Garden Shops in Boca-Classic breakfasts and sandwiches-561-931-2883  www.SkilletsRestaurants.com
Bar 25-(formerly The Mello Mushroom)-Homemade flatbreads, wagyu sliders and buffalo cauliflower tacos; Just off Atlantic Ave. at 25 S.E. 6th Ave., Delray Beach; 561-359-2643; bar25.com
Lynora's Boca-Authentic Italian dishes with a modern outlook located in the new Uptown Plaza just east of State Rd. 7. at 9560 Glades Rd. Suite 190, Boca Raton, FL 33428  Lynoras.com 561-235-5096
The Blue Dog Cookhouse and Bar, Boca Raton (opened on 4/7) in the former Zinburger location in the Town Center Mall. The restaurant will feature  braised short rib and grilled octopus entrees, 11 types of hamburgers, brunch and craft cocktails. 6000 Glades Road, Suite 108, Boca Raton; BlueDogBoca.com
Mercato Italiano, Boca Raton–Gourmet market. Just opened in Royal Palm Place. From the same family who owns Cosa Duci Homemade Italian Bakery in Boca Raton at The Shops at University Park. The retail market has pastas, olive oils, deli meats, sandwiches (panino), cheeses, ready-to-go dishes and, of course, breads and pastries. They offer unique Italian imported items.  Patio seating for coffee, wine and soft drinks imported from Italy. 501 SE Mizner Blvd. #80, 561-306-8807, MercatoItalianoBocaRaton.com.
Calaveras Cantina, Open – This Mexican restaurant is located in the spot where Junior's Restaurant was in Mizner Park, Boca. (The other location is in Jupiter.)
Strike 10 Bowling, open now in Mizner Park, Boca (in the former Uncle Julio's spot on the corner near the amphitheater)– It's not an eatery, but it has beautiful center bar. The Strike 10 Bowling location at Gulfstream Park offers a hookah lounge, billiards, a sports bar and more.
American Social, opening soon – With restaurants in Fort Lauderdale, Miami, Tampa and Orlando, this casual sports bar is coming to  Boca Raton soon.
Corvina Seafood Grille–New, upscale, serving locally sourced fish and more-official address: 99 SE Mizner Blvd at the back of the building; but located on Plaza Real South – 1 block from Chops Lobster Bar), Boca Raton 33432 Phone: 561-206-0066
HAPPY HOUR! (See our list of over 100 places!)

FOR KARAOKE, SCROLL DOWN!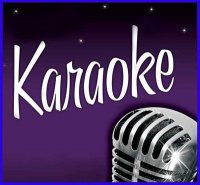 Karaoke at Inkwell Pub on Wednesday Nights–(Rated 8th in the Top Ten Best Karaoke Spots in Palm Beach and Broward Counties) -Hidden in a Margate strip mall is the opportunity to earn a free sake bomb if you sing Karaoke. Another bonus is the wide selection of craft beers and board games available if you're looking to distract yourself until you take over the small singing space. Located at 238 North State Rd 7-Margate, FL 33063 Contact to confirm: InkwellPubMargate@gmail.com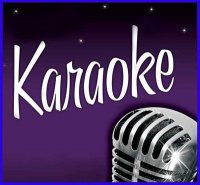 Karaoke at Murphy's Tavern on Wednesday Nights–(Rated 6th in the Top Ten Best Karaoke Spots in Palm Beach and Broward Counties)-6:30 p.m. to close at 1 a.m., this Fort Lauderdale Irish pub lets you try your hand at Karaoke. There is traditional American bar food on the menu in addition to Irish fare, which might inspire you to sing Van Morrison, U2, or Sinead O'Connor. Located at 2925 E Commercial Blvd-Fort Lauderdale, FL 33308    Call to confirm: Phone: 954-491-3430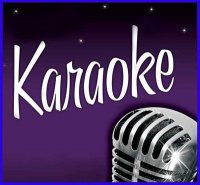 Karaoke at Cheers Restaurant and Bar–(Rated 4th in the Top Ten Best Karaoke Spots in Palm Beach and Broward Counties)-Wednesday nights (AND Tuesday nights) Over two nights a week, this Sunrise bar not only features Karaoke hosted by Frantz from 9 p.m. to 1 a.m. but also doubles as a ladies night. Women get half-off all drinks, while men get the chance to impress with their Elvis Presley renditions. Located at 8931 W Oakland Park Blvd- Sunrise, FL 33351   Call to confirm: Phone: 954-749-1337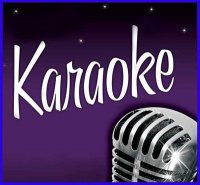 Karaoke in Lake Worth–Dan Renken hosts an early Karaoke show every Wednesday-6pm to 9pm- At Avanti's Italian Restaurant- Avantis has a brand new menu, so bring your friends, and your appetites, and your singing & your thirst -Happy Hour-Located inside the Winston Trails Golf Club-6101 Winston Trails Blvd-Lake Worth, FL-Phone: 561-439-3700- Call to confirm

Karaoke in Coral Springs
9:30pm to 1:30am-Free Pool, Poker, $3 bombs, good menu-at JD's Bar and Lounge-10311 W. Sample Road-Coral Springs, FL Call to confirm: 954-752-3227  Entertainment Friday and Saturday nights, CLICK HERE
Live Music in Mizner Park- Bands Change Weekly; At Max's Grille in Mizner Park in Boca Raton-8pm –11pm-Every Wednesday-Enjoy today's hits and yesterday's classics-Call to confirm: 561-368-0080
The Susan Merritt Trio–Every Wednesday, Jazz Night, 7pm to 10pm-No Cover; Paul Batitsky, piano;  Susan Merritt, bass; Marty Campfield, drums-Cafe Centro; 2409 N. Dixie Hwy., West Palm Beach 33407; call to confirm: 561-514-4070;  Contact: SusanMerrittMusic@gmail.com or 561-835-0382

Poker-At the Big Easy Casino–(formerly "Mardi Gras" Casino)- 831 N Federal Hwy, Hallandale Beach, FL, Call 954-924-3200 or email:  info@thebigeasycasino.com
Join The Gardens Mall Walking Club-8:30am- 10am; Registration for new members at 8:30am; 9am presentation by Gail Cooper-Parks- Join fellow power walkers; enjoy a complimentary breakfast and lively conversation with this month's special speaker, Gail Cooper-Parks, a Health & Wellness Navigator at Jupiter Medical Center. New members receive a free Mall Walker Fit Kit, which includes a tote bag, water bottle, pedometer and T-shirt. The Gardens Mall- 3101 PGA Blvd.- Palm Beach Gardens,  561-775-7750- To RSVP, and confirm: Alexis Campbell at 561-622-2115
Nitrogen Bar, Grill, Sushi-Nitrogen Bar, Grill, & Sushi is a concept new to this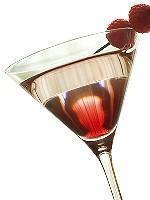 neighborhood, bringing an entertainment venue, speakeasy style bar, and fine dining experience with a detailed attention to service and excellence, all in one beautiful space. Summer special: Every Wednesday – $5 Martini's – All Night Long-At 6779 W. Indiantown Rd. Jupiter, FL 33458-Call to confirm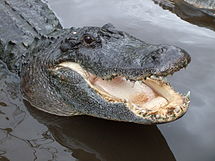 Alligator Feeding-
1pm to 1:15pm-Join us every Wednesday and Saturday at 1pm to listen to a short talk on alligators and watch our resident alligator feed on his favorite food; Admission into the center is $5.00 per person ages 3 and up. The alligator feeding is included with admission. For more information & call to confirm: 561-274-SAND (7263).  Walk-ins welcome- At The Sandoway House Nature Center, 142 S. Ocean Blvd.,   Delray Beach, FL 33483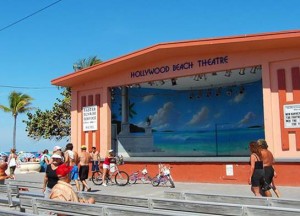 Free Outdoor Music in Hollywood and Margaritaville-Open-air bandshell on Hollywood beach offers free live music-The iconic open-air outdoor theater at Johnson Street on The Broadwalk features free occasional music performances.  Entertainment at the bandshell is managed by Margaritaville Beach Resort, which opened October 2015-. The schedule of band shell performances may be found on  the Margaritaville website: CLICK HERE  or by calling the resort: CALL TO CONFIRM: 954-874-4444; Parking options include metered spaces on side streets at $1.50 an hour Mondays to Thursdays and $2 an hour Friday, Saturdays, Sundays and holidays; parking garage at 300 Connecticut St., $1.50 an hour.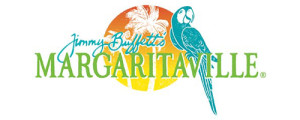 Margaritaville Beach Resort parking garage, 1111 N. Ocean Drive, is $3 an hour weekdays and $4 an hour weekends.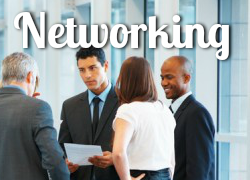 Networking- Cocktails and Conversations- A Networking Event for Professionals-Every 3rd Wednesday of the month – 5:30pm to 8pm at Blue Martini- 50% off all Cocktails; Complimentary Light Hand Passed Hors D'oeuvres; Present Business Card at Registration Table- Company sponsorship available- Part of "Meet Me There Events" that requires an RSVP- NO Walk-ins- FOR Info and TO REGISTER, CLICK HERE
Brothers Farmers Markets–Hollywood Location, 4191 N. State Rd. 7-CALL TO CONFIRM: Phone: 954- 962-9292-  Davie Location, 6807 Stirling Rd.-954-585-2225. Hours for both locations: Open Year-round, Monday–Friday 8am–5pm, Saturday-Sunday 8am-3pm. Established in 2003, Brothers Farmers Market supports Florida farming by offering a bounty of fresh organic and conventional produce at reasonable prices. The market is very popular, so the produce cases are constantly being restocked. Beyond fruits and veggies, the shelves are filled with so many unique gourmet products that shoppers tend to spend a lot of time here browsing
Country Line Dancing Lessons- Tuesday through Saturday
At Renegades in West Palm. For more than 12 years, Renegades has been one of West Palm Beach's favorite hangouts. Swing by and enjoy the spectacular 10,000-square-foot setting with 75 TVs, a mechanical bull, live music, and down home food from nachos topped with award-winning chili to crispy wings; just throw in a couple of beers. Located on Village Boulevard-600 Village Boulevard-West Palm Beach, FL 33409-Call to confirm: 561-683-9555 or www.Renegadeswpb.com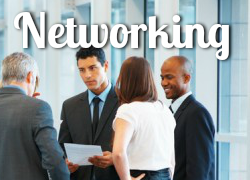 Networking-LOTS of Breakfast networking and more- Everyday in various locations-CLICK HERE
Wine-Tasting Wednesdays
Wine-tasting every Wednesday through Saturday, every week-at the Best Cellar-8pm to 10pm-the best sit-down educational tasting of fine wines-comfortable and fun-Cover: $15-The evening is free with the purchase of 6 bottles or more totaling $150-also a perfect place for your next meeting, function or special event-at 1408 NE 26th Street-Ft. Lauderdale (Wilton Manors) -CALL TO CONFIRM: 954-630-8020 (Directions: I-95 to Oakland Blvd., east to Dixie Hwy., right on Dixie, left on 26th, in the plaza on the right)
Music & Dancing Under The Stars in Hollywood
Music & Dancing Under the Stars-at the Hollywood Beach Theater-7:30pm to 9pm every Monday, Tuesday and Wednesday-music (and dancing) from Big Band to Country to Rock & Roll-Free Admission-Confirm: 954-924-2980-East of A1A at 200 Johnson Street and the ocean-954-921-3404 or CLICK HERE
Melendrez Dance Studios
Group Dance Classes today- Only $45 for a 3 lesson Introductory Course available on Wednesday afternoons & evenings ( by appointment only)-Also 2 classes on Tuesdays and 3 classes on Thursdays- Call today: Call to confirm: 954-296-0298 -No experience or partner needed-Instruction available in: Salsa, Tango, Swing, Cha cha, Merengue, Rumba, Mambo, Waltz, Jive, Paso Doble, Foxtrot, Quick Step! (Melendrez Dance Studios are at TWO LOCATIONS: 5850 W Atlantic Ave, Delray Beach, Florida 33445 //2302 E Atlantic Blvd, Pompano Beach, Florida 33062-To confirm:  email: Ask.Jon@melendrezdancestudios.com
Dance-Lessons by Louis Schreiber
Start at 7:30PM and then Open Dancing at 8:30PM. At Cowboys Saloon-1805 South University Drive -Davie-33324- Call to confirm; Phone: 954-476-0063 or email: info@cowboys-saloon.com