WHAT'S THERE TO DO TONIGHT?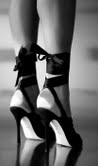 STEPPING OUT FLORIDA
                                                                        MONDAY-AUGUST 12
A

ugust 12- NEW SCHOOL YEAR begins in Palm Beach County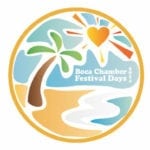 August 12-Back the Blue-(A Boca Chambers Festival Days Event–See all events during the entire month of August)-Where: Prezzo, 5560 N. Military Trail; Time: 6:00 p.m. to 8:00 p.m.;Description: Meet us on the patio at Prezzo for the 3rd Annual Back the Blue event hosted by the Boca Raton Police Foundation in partnership with Florida Printing Group. Admission includes one drink, signature appetizers, silent auction and networking. 15% off dine in after event. Tickets are $30 per person in advance or $40 at the door (if available)! For more information, CLICK HERE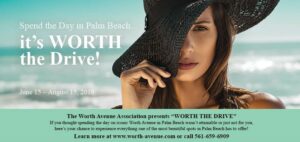 August 12 to 15-"Worth the Drive"-Experience a day on Worth Avenue with special summer offers! If you thought Worth Avenue wasn't attainable, here's your chance;  If you haven't been to Worth Avenue…You haven't been to Palm Beach! Learn more at www.Worth-Avenue.com or call 561-659-6909

Half Price Wine Monday-Receive half off any bottle of wine with purchase of a dinner entree every Monday at Prime or Baciami-Choose any bottle from the extensive wine list- (And half off dinner entrees at Prime on Tuesdays from 5pm to 9pm) – For more info: PrimeDelray.com    BaciamiItaliano.com 
Max's Grill in Mizner Park is Renovating-Max's Grille is renovating its "Great Room"-The long-standing Max's Grille—the only original restaurant still in Mizner Park (since 1991), which is saying something—is undergoing a renovation" this summer. Starting July 8, only the indoor front dining room, indoor/outdoor bar areas and the patio will be open and serving diners until September. Additions will include a 16-foot-tall service bar, a custom abstract mural by Ruben Ubiera (the SoFla artist who created Delray's El Camino mural, WPB parking garage murals, et al) and new lighting, tables, chairs, and paint. It will be given a new outfit for the upcoming season.  Max's Grille, Mizner Park, 404 Plaza Real, Boca Raton; 561-368-0080; maxsgrille.com
Check out the rest of the new laws going into effect today, CLICK HERE

Tickets Now On Sale -Legendary Tenor Andrea Bocelli is honored to be part of the Grand Opening celebration of the new Hard Rock Live Theater in Hollywood on November 7 at 8pm- The 6,500-seat Hard Rock Live, Seminole Hard Rock Hollywood's new entertainment venue, is part of a $1.5 billion property expansion to be completed fall 2019. The integrated resort will also be home to three hotel towers, including the world's first and only iconic guitar-shaped hotel tower. Tickets go on sale Friday, June 7, at 10 a.m. Citi cardholders can purchase presale tickets on Monday, June 3, at 10 a.m. Andrea Bocelli fan club member and venue presale tickets are available for purchase beginning Wednesday, June 5, at 10 a.m. Venue presale tickets can be purchased through Seminole Hard Rock Hollywood's Facebook and Twitter pages. Tickets cost $535, $395, $305, $255 and $165. All seats are reserved and available at all Ticketmaster outlets, online at www.myhrl.com, www.ticketmaster.com. Doors open one hour prior to show start time. Additional fees may apply. Bocelli, who is widely regarded as the most popular Italian and classical singer in the world, has been thrilling audiences for more than 20 years. The new Hard Rock Live at Seminole Hard Rock Hollywood will be one of the most unique live music experiences in South Florida. The 225,000-square-foot facility has state-of-the-art in-house sound and lighting, in addition to clamshell-style seating with unrivaled sightlines. The indoor venue is also equipped with mobile-stage technology, creating intimate experiences for events of varying sizes. With its technical capabilities, Hard Rock Live will be able to support A-List acts, as well as nationally televised awards shows, sporting events and more. New amenities at Hard Rock Live include Ring Couches, an exclusive premium seating area featuring plush couches and tables with dedicated in-seat cocktail service, giving guests an elite experience like no other. Guests will enjoy unparalleled views of the performance from their tiered theater-style seats. For more information on Hard Rock Live and Seminole Hard Rock Hollywood's $1.5 billion expansion, please visit www.seminolehardrockhollywood.com/the-new-hard-rock.htm.

"Free Roll"- Free Poker Tournaments-At the Big Easy Casino (formerly "Mardi Gras" Casino)- 831 N Federal Hwy, Hallandale Beach, FL, 954-924-3200 or email:  [email protected]  Hours of Operation: Sunday-Thursday 9:00am-3:00am;  Friday & Saturday Open 24hrs-Free Tournaments every night at 6:50pm
Basement Open Jams--10pm  to midnight-every Monday; Free-Dada in Delray Beach offers an open-mic night on Mondays where the creative energy is high and the crowd is receptive. The hip and arty eatery will provide the stage and microphone. You provide the talent. Sign-up begins at 10 p.m., and the night is open to comedians, poets, mimes, and gypsies — whatever. Bands are welcome to set up and bring their own equipment. Free drink to those who sign up-$5 Mojitos and $5 Burgers every Monday after 9pm-Dada Restaurant & Lounge- 52 N. Swinton Avenue-Delray Beach, FL 33444-Call to confirm: phone: 561-330-3232
Team Trivia at American Craft Kitchen & Brewery-Kick off your week with trivia nights on Mondays from 7:30 to 10 p.m. Each week has a different theme, from sports to TV shows and pop culture from different decades. Check their Facebook for the schedule and beef up your brain! 1198 N. Dixie Highway, Boca Raton; Call to confirm: 561-717-8570; americancraftaleworks.com
Trivia Contest -Mondays at the Festival Flea Market-1pm to 3pm-(trivia is done by the staff at Festival)- Come try your hand at team trivia from 1pm to 3pm in the food court. Bring friends, neighbors or family members to make a team, or come alone and join in with an existing team. There will be fun prizes given throughout the event and grand prizes will include gift certificates to spend at any store in the mall-2900 West Sample Road, Pompano Beach, FL, 33073-Meet in the Food Court- More info and to confirm: 954-979-4555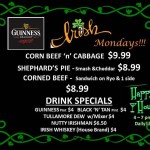 Muddy Waters Restaurant– Irish Monday AND HAPPY HOUR from 4pm to 7pm daily and  ALL NIGHT TONIGHT! Everyday has a different special (check them out on this website every day of the week! or CLICK HERE~) Today is "Irish Monday" (It's St. Pat's Day again!-Yippee!) with  Corned Beef & Cabbage, Shepherd's Pie, Guinness Stew or Corned Beef Sandwich-Drink specials: Guinness pint, Black n Tan pint, Tullamore Dew and Irish Whiskey (house brand) all $4; Nutty Irishman: $6.50-Home of the 69 cent clams and Oysters on the half shell daily-And half off select cocktails and house wines for Happy Hour from 4pm to 7pm every day of the week and ALL NIGHT MONDAY night! (half off select cocktails and house wines;-$2.50 select draft pints) At 2237 W. Hillsboro Blvd., Deerfield Beach 33442-Info: 954-428-6577 or CLICK HERE   OPEN 7 DAYS A WEEK  Kitchen Hours: Sunday to Wednesday 11am-10pm, Thursday to Saturday: 11am- 11pm
Tickets For Sale for Events at Old School Square in Delray–Individual Tickets on sale now-Call the Box Office to get the best seats and learn more about VIP tables in front of the stage at the Crest Theater;   561-243-7922 ext.1    Public, Group and Internet Sales open;  For more info. and to see the line-up of upcoming shows at 51 N. Swinton Avenue, Delray Beach 33444    CLICK HERE   (NOTE: Check out FREE Friday Concerts )
Improv Drop In– 7:00 PM – 9:00 PM -"Improv U"-Two hours of improv for just $10! Fun games and exercises designed for newcomers and advanced players too; Laugh, play, and have fun all while meeting new people in a safe and supportive environment. Great for actors, artists, stand up comedians, accountants and everyone in between. Join us at The Improv U Drop In! Held at 105 NW 5th Avenue,  Delray Beach 33444
Open Mic Night- Every Monday-  8pm to 11pm- At Silverball Museum-All musicians welcome-please bring your guitar-$15 cover- At 19 NE 3rd Avenue, Delray Beach, FL 33483
Happy Hour special: At Whole Foods Markets–Save $2 off on draft beer, wines by the glass, pizza & burgers from 4pm to 7pm daily at our in-store bar located on Glades Road in the University Commons Plaza, just east of I-95-Boca; Also Coral Springs, Pompano & Wellington
Life Issues: Support Group for Adults-You may join these groups at any time. No appointment necessary. 10-11:30 a.m. Faulk Center for Counseling, 22455 Boca Rio Road, Boca Raton. $5 per session. Call to  confirm: 561-483-5300.
Friends & Family of LGBTQ Support Group-Safe and accepting space for family members and friends of LGBTQ individuals are welcome to express their emotions. Must be 18 and older. 6-7 p.m. Faulk Center for Counseling, 22455 Boca Rio Road, Boca Raton. Call to confirm: 561-483-5300.
Bridge-Supervised Play-This is open to anyone who wants to improve their bidding and play. 9:30-11:30 a.m. Mondays and Thursday. St. Mark's Greek Orthodox Church, 2100 Yamato Road, Boca Raton. $10. Call to confirm: 561-542-4401.
Outdoor Marine Aquarium Feedings-Learn about the behaviors of fish, sting rays, and other marine life during free daily feeding presentations. All ages; children under 18 must participate with adult. 12:30 p.m., Monday-Saturday, weather permitting. Gumbo Limbo Nature Center, 1801 N. Ocean Blvd., Boca Raton. No reservation. Call to confirm: 561-544-8615.
Men's Issues Group-You may join these groups at any time. No appointment necessary. 6:30-8 p.m. Faulk Center for Counseling, 22455 Boca Rio Road, Boca Raton. $5 per session. Call to confirm: 561-483-5300.
Sanctioned Duplicate Bridge-ACBL Sanctioned Duplicate Bridge, 12:30 p.m., Monday through Thursday; 12:15 p.m., Fridays; and 1 p.m., Sundays. Lunch included for $11. Temple Sinai of Palm Beach County, 2475 W. Atlantic Ave., Delray Beach. Call to confirm: 561-276-6161 or 561-276-8071.
"Simply Mondays"-6:30 PM to 8:30pm-Location changes in Palm Beach Gardens- Live, Laugh, Network-Come join us for our last hurrah before we break for the summer. For information: Call Antoinette Lashley to confirm-Click here
The Watering Hole at Whole Foods Market in Davie- Burger and Beer Night-5:00 PM – 8:00 PM-Join us for our Monday Night Poppin' and Hoppin' Deal!  Enjoy a burger and a pint for just $8. Vegetarian options available as well. See you at the Watering Hole!  1903 S. University Dr, Davie  33324  Call to confirm: Phone: 954-916-3000
Beer Pong Mondays-All Day at Cowboy's Saloon-1805 S. University Drive, Davie, FL 33324-Call to confirm: Phone 954-476-0063
Think & Drink Trivia Night-7:00 pm – 9:00 pm-At Dorrian's Red Hand-215 Clematis Street-West Palm Beach, Price: Free; Emceed by Boston Paul, the two-hour Think & Drink is open to individuals or teams, competing for prize winnings.  Contact Info:  [email protected] or call to confirm: 561-355-1401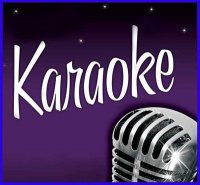 Karaoke Monday nights at Dubliner Irish Pub in Boca- (Named Number 1 Best in the Top Ten Karaoke Spots in Palm Beach & Broward counties) – There's no greater incentive to throw care out the window than the Dubliner's free first drink for every Karaoke singer. With a selection of over 30,000 songs and a lively audience more likely to cheer you on than to boo you off, this Boca Raton Irish bar will have you making Karaoke as much of a Monday night tradition as football. Located in Mizner Park, 435 Plaza Real-Boca Raton- 33432 Call to confirm: Phone:  561- 620-2540
IMAX Theater Is Better Than Ever
NOTE: The AutoNation IMAX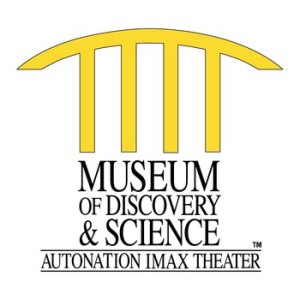 Theater had been closed to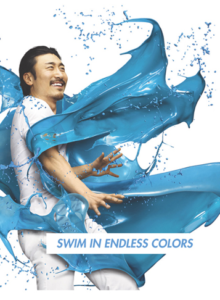 upgrade their projection and sound system to IMAX with 4K Laser; Wait till you see the new IMAX with laser system!  Groundbreaking movie projection technology will transform the AutoNation IMAX 3D Theater experience into one of the most extraordinary theater experiences in the world. This will be the only place in Florida, and one of only a few in the world, to offer 2D and 3D movies using the new IMAX WITH LASER system.  For IMAX Movie Schedule, CLICK HERE
Susan Merritt Jazz Trio-7:30pm to 10:30pm-At The Blind Monk- 210 Evernia Street-West Palm Beach-Call to confirm:  561-561-833-3605
Casino at Dania Beach is open- Casino, Concert Venu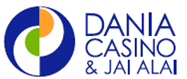 e, Comedy Club; The newest casino in Broward County is here;  Try out an all new gaming and see some shows; 301 E Dania Beach Blvd, Dania Beach 33004 -Phone: 954-920-1511 or for entertainment schedule, click here:  www.casinodaniabeach.com/entertainment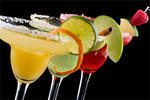 Check out the new  5 O'Clock Somewhere Bar & Grill at the Margaritaville Hollywood Beach Resort- -(The Fort Lauderdale Water Taxi began its first service (at the beginning of 2016) at 5:15pm, and made its first trip with Jimmy Buffet music and an on-board bartender)- Info and to confirm: WaterTaxi.com and MargaritavilleHollywoodBeachResort.com     (The resort is located at 1111 N. Ocean Drive Hollywood Beach)
Monday Morning Group Networking is on the second and fourth Mondays at Boca Dunes Country Club, with a social media component. No dues, no fees no mandatory meetings. Located at 1400 Country Club Drive, Boca Raton FL 33428   Call to confirm: Phone: 561-451-1600   Visit: bocadunes.com
Karaoke in Ft. Lauderdale–Mondays (and Sundays) – Karaoke with Freddy-At the Dive Bar- Galt Ocean Mile-3233 N Ocean Blvd, Fort Lauderdale, FL 33308-Call to confirm: Phone:954-565-9264- E-mail: The [email protected]
__________________________________________________________________________________
                 AUGUST 5- NATIONAL OYSTER DAY DEALS!!!!
Palm Beach County
City Oyster
Belly up to this restaurant on Aug. 5 for a dozen oysters, which will earn you a complimentary glass of house Champagne. A perfect pairing! 213 E. Atlantic Ave., Delray Beach; 561/272-0220; cityoysterdelray.com
PB Catch
Offering two-for-one oysters all night on Aug. 5. 251 Sunrise Ave., Palm Beach; 561/655-5558; pbcatch.com
Parched Pig
Hosting "Monday Night Raw: Royal Rumble" that has $1 oysters starting at 6 p.m. on Aug. 5. Those who dress in professional wrestling gear (that's where the event name comes from) will receive an endless supply of oysters on the house. Can you smell what the Parched Pig is cooking? 4580 Donald Ross Road, Palm Beach Gardens; 561/360-3063; theparchedpig.com
Café Centro
You can start celebrating a day early here, on Aug. 4, from 11 a.m. to 4 p.m. with $5 Bloody Mary oyster shooters during brunch, and/or a half-dozen chargrilled oysters (pictured) with pancetta and garlic chili butter along with a split bottle of Valdo prosecco for $20. 2409 N. Dixie Highway, West Palm Beach; 561/514-4070; cafecentrowpb.com
Broward County
Burlock Coast
Offering $1 oysters during lunch from 11:30 a.m. to 4 p.m. on Aug. 5. Ritz-Carlton Fort Lauderdale, 1 N. Fort Lauderdale Beach Blvd., Fort Lauderdale; 954/302-6460; burlockcoast.com
Dune
Offering $1 oysters all night from 4 to 10 p.m. on Aug. 5. 2200 N. Ocean Blvd., Fort Lauderdale; 754/900-4059; dunefl.com
Miami-Dade County
BLT Prime
Starting Aug. 5 and continuing through Aug. 9, stop in for a half-dozen oysters and a glass of Caprice de Clementine Rose for $20. Trump National Doral Miami, 4400 NW 87th Ave., Miami; 561/591-6606; bltrestaurants.com/blt-prime/miami
The Commodore
This bar venue will offer $1 oysters from 5 p.m. to 11 p.m. on Aug. 5. The restaurant at the Ritz-Carlton, Isabelle's offers Oysters Rockefeller for $15 (five pieces)The Ritz-Carlton Coconut Grove, 3300 SW 27th Ave., Coconut Grove; 305/400-0562; ritzcarlton.com/en/hotels/miami/coconut-grove/dining
Lightkeepers
Offering $1 oysters from 5 to 8 p.m. on Aug. 5. Ritz-Carlton Key Biscayne, 455 Grand Bay Drive, Miami; 205/365-4186; lightkeepersmiami.com
Lure Fishbar
Offering a flight of specialty oysters with a flute of Palmer & Co. Champagne for $20. The flight includes raw Kushi, wasabi & lemon-dressed blue point and a fried oyster with salsa cruda and caviar. Or try $1.50 raw oysters all night. Loews Miami Beach Hotel, 1600 Collins Ave., Miami Beach; 305/695-4550; lurefishbar.com
Rusty Pelican
Offers daylong special of East and West coast oysters for $2 each, or $10 for a half-dozen. 3201 Rickenbacker Causeway, Key Biscayne; 305/361-3818; therustypelican.com
RWSB
Offering two dinner specials on Aug. 5 from 6:30 to 11 p.m. Oysters Rockefeller (half dozen) for $18, or Buffalo Oyster Sandy ($5 each) with Nashville hot sauce, celery dressing on a sesame seed bun. W South Beach Hotel, 2201 Collins Ave., Miami Beach; 305/938-3112; rwsbmiami.com