WHAT'S THERE TO DO TONIGHT?   
                                                         THURSDAY,    MAY 16                                                       
Pavilion Grille 
Latin Fire Band!
TONIGHT:   It's Latin Night!  Cover: $15 Includes a House Drink or $10 may be credited back with a $25 Food and Beverage Purchase;        

Come on in-The Latin Fire Band will be setting the house on fire! 8pm -Members of POF ("Plenty of Fish" Singles Group) will be here;  Everybody Dance! Enjoy the NEW Dance Floor! Don't miss Boca's Best Oldies Night!  Friday always has a good turnout especially when the music has the hot Latin beat (AND, again, of course, we have our beautiful new dance floor!) So come Meet, Mix, Mingle, Dine, and Dance to the best dance music at the Pavilion Grille in Boca Raton! Both Singles and Couples welcome!  Dinner served from 6pm; Music starts at 8pm;
Admission is $15 which includes a FREE House Drink, or may be credited toward $25 food or beverage; Terrific music, dance, and fun tonight! All ages! Call 561-912-0000 for reservations or more information.
Pavilion Grille, 301 Yamato Rd, Boca Raton, 33431, is located in the lobby of the Seeman Holtz Building located on the NE corner of the intersection of Dixie Hwy and Yamato Road, and has distinctive large glass sides. Just park in the lot or garage and enter the lobby to a world of music and dancing. Directions: Take I-95 and exit at Yamato Rd., Boca Raton. Go east and turn left on Dixie Hwy. Parking driveway is on the right. There is a large FREE parking lot area and also a parking garage on the premises. Pavilion Grille, 301 Yamato Road, Boca Raton, FL 33431  PavilionGrille.com  Come on in to the HOTTEST spot in Boca on a Tuesday night!
The Week Ahead: Friday, May 17: Closed for a Private Party; Saturday, May 18:  Oldies Night with Joey Dale; Sunday, May 19: Closed for a Private Party
BUT…COME BACK AND JOIN US TUESDAY, May 21 for Music by "It Takes Two"; TUESDAY IS well known to be a
GREAT NIGHT for Dancing and always a good crowd!
(Note: EVERYONE wants to rent our venue with new dance floor for private parties! Think of us for your next party!)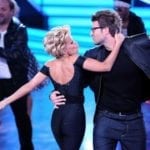 MORE: Two-For-One Drinks for Happy Hour : 5:00pm – 7:00pm, Tuesday – Friday: small plates start at $6; drink specials $5 -$8; Dinner served Tuesday through Saturday from 6PM and Lunch from Tuesday through Friday from 12 noon to 3:00 PM   Make dinner reservations  at 561-912-          0000 
New Dance Floor!
New Flooring!
New Furniture!
New Chef!
The Pavilion's New Chef Cristian, formally of Josephine's, Tavolino's and Casa de Angelo will add his distinct Italian touch to our menu.
Dinner Specials Nightly ( Special Pricing) and the return of the Three Course Dinner!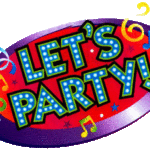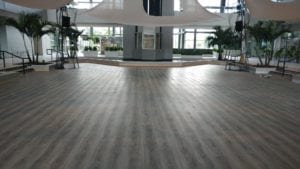 Pavilion: SPECIAL NOTE: Come and dance! We are proud of our NEW DANCE FLOOR! Wow! Join us!
_________________________________________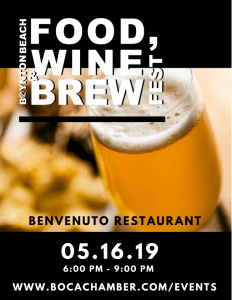 Boynton Beach Annual Food, Wine & Brew Fest-6:00 PM – 9:00 PM-An exclusive showcase of Boynton Beach cuisines. This annual event features some of Boynton's finest restaurants and lounges along with wine and craft beer tastings from local breweries. This event is a paradise for all foodies, wine connoisseurs & beer lovers that strive to eat and drink local! Held at Benvenuto Restaurant, 1730 N. Federal Highway, Boynton Beach, FL 33435 (Must be 21 and older to attend); For more info. or to be a sponsor, CLICK HERE or contact: CNavarro@nullBocaChamber.com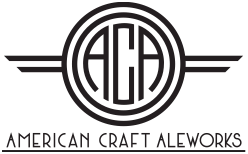 Grand Opening of American Craft Aleworks-Today's Opening will feature complimentary brews and bites from 6-8 p.m. Live music by Bombshell kicks off at 7:30 p.m. This is a specialty brewery with a focus on handcrafted beers featuring flavors inspired by the culinary world. The restaurant will officially open on Friday, May 17. The 200-seat restaurant is located at 200 Clematis Street at the site of the former Bar Louie's in the Citizen's Building, built in 1923, in downtown West Palm Beach. It will feature a brewery, two full bars, a lounge and outdoor seating.The "speakeasy" themed interior features Chicago bricks, ironwork, and Prohibition-era artwork, including a wall-sized image of Clematis Street from the early 1920s. The menu will use locally sourced produce, meats and seafood, seasonally. The full bar will include craft Prohibition-inspired cocktails including Bathtub Gin, French 75, and Sazarac. The restaurant will also offer a curated wine program. The kitchen will feature a smoker for its meats. The restaurant will serve lunch and dinner daily and weekend brunch. Hours are Monday-Wednesday, 11 a.m. to 12 a.m., Thursday, 11 a.m. to 2 a.m., Friday-Saturday, 11 a.m. to 4 a.m., and Sunday, 11 a.m. to 10 p.m. For more information, visit americancraftaleworks.com, call 561-425-5799 or email Rich@nullamericancraftaleworks.com. American Craft Aleworks is located at 200 Clematis Street, West Palm Beach.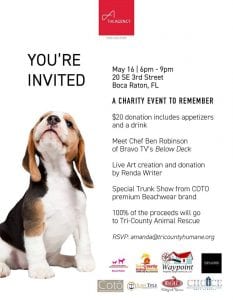 Fundraiser for Tri-County Animal Rescue-Hosted by The Agency Boca Raton; 6:00-9:00 PM;Get red carpet ready for a night to remember. Drinks, Lite Bites, Music, Raffles, Celebrity Bartenders!  $20 Donations includes appetizers and a drink; Meet Chef Ben Robinson of Bravo TV's "Below Deck"; Live Art Creation and Donation by Renda Writer; Special Trunk Show from COTO Premium Beachwear Brand; Held at 20 SE 3rd Street, Boca Raton-!00% of the proceeds will go to Tri-County Animal Rescue- RSVP: Amanda@nulltricountyhumane.org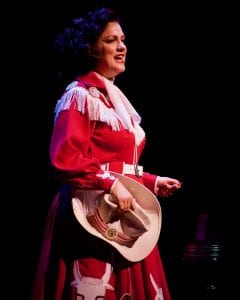 Always….Patsy Cline-Heartfelt Revue Features a Wealth of Hit Songs-The Wick Theatre is delighted to present Always…Patsy Cline, based on the true story of legendary country artist Patsy Cline's friendship with Houston housewife, Louise Seger. "This show is a tribute to a lasting friendship that melds Patsy Cline's trailblazing poignant songs with a life of humor, sadness and reality," said Marilynn A. Wick, Managing Executive Producer.  Louise Seger met her idol in 1961, when Cline went to Houston for a show. Louis arrived early and, by coincidence, met Cline who was traveling alone. They immediately struck up a friendship and over a pot of strong coffee, the women chatted about their common concerns. When Cline left for Dallas, Louise never expected to hear from her idol again. But, a pen-pal relationship followed and provides much of the show's plot. The play focuses on the fateful evening in 1963 at Houston's Esquire Ballroom when Louis hears of Cline's death in a plane crash. Louis supplies a narrative while Cline floats in and out of the set singing tunes that made her famous–Anytime, Walkin' After Midnight, She's Got You, Sweet Dreams, and Crazy–to name a few. This brilliant show offers fans a chance to look back, while giving new fans an idea of what experiencing Patsy Cline was like and what she meant to her original fans. Performances are Thurs, Fri, Sat Evenings at 7:30 p.m.; and Wed, Thurs, Sat, Sun Matinees at 2:00 p.m. The Wick production EXTENDED through May 24, 2019. Tickets are $75-$85, www.TheWick.org or call the box office at 561-995-2333.
May 16-17-Bokamper's and The Balcony Honor Those Who Serve The Community – Discounts and Memorial Day Event–
Bokamper's and The Balcony are offering 20 percent off food for teachers & nursesMay 6 to 10), Police and Emergency Medical Services (EMS) professionals during designated weeks:
Police Week (Monday, May 13–Friday, May 17): Must show valid police ID to receive discount May 13–17.
EMS Week (Monday, May 20–Friday, May 24): Must show valid EMS ID to receive discount May 20–24.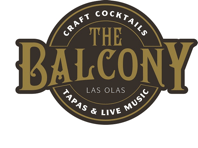 In honor of Memorial Day, all Bokamper's locations (Fort Lauderdale, Miramar, Plantation, Naples and Estero) will be accepting donations in exchange for a message card that will be displayed in-store all month long. Bokamper's Fort Lauderdale location will host the 5th annual Memorial Day Remembrance Heroes Tribute on Monday, May 27 from 5:30–7 p.m. The event will include a parade, tribute video, American flag folding ceremony and more. For more information about the May specials or to find out more about Bokamper's Sports Bar & Grill and The Balcony, call Bokamper's Sports Bar & Grill at 954-900-5584 or The Balcony at 754-200-6344.
You won't believe how much is doing at Muddy's–EVERY night–CLICK HERE
And save the date: June 1- BBQ!  (On the first Saturday of every month)

Live Music by The Edge Band- Tammy Lawrence and The Edge Band-At Prezzo in Boca Raton-8:00pm –9:30pm-Join us on the patio as The Edge Band performs every Thursday-Enjoy today's hits and yesterday's classics-Prezzo, 5560 N Military Trail, Boca Raton, FL 33496    For more info. or to confirm: 561-314-6840
Trivia Night at Petanque-The restaurant hosts trivia every Thursday from 6 to 11 p.m., with the last Thursday of the month following a different theme. The top three teams get gift certificates! 517 Northwood Road, West Palm Beach; Call to confirm: 561-273-5441; petanquepb.com
Trivia Thursdays at Batch-DJ Rich Babalu leads trivia battles every Thursday from 7 to 9 p.m. at the restaurant's east patio. Entry is free, and participants can enjoy drink specials. Plus, prizes from stores in the Delray Marketplace! 14813 Lyons Road, Delray Beach; 561-877-0000; batchgastropub.com
Trivia-Brass Tap Trivia Challenge-Wilma McAwesome plays hostess to the trivia night every Thursday from 7:30 to 9:30 p.m. Gather a group, order a beer, and see how much you know for $75 worth of prizes! 50 N. Congress Ave., Boynton Beach; 561-239-7968;  brasstapbeerbar.com/boyntonbeach

"Free Roll"- Free Poker Tournaments-at the Big Easy Casino-(formerly "Mardi Gras" Casino)- 831 N Federal Hwy, Hallandale Beach, FL, 954-924-3200 or email:  info@nullthebigeasycasino.com  Hours of Operation: Sunday-Thursday 9:00am-3:00am;  Friday & Saturday Open 24hrs-Free Tournaments every night at 6:50pm
Backyard Bash-Every Thursday-8pm-Beer and Food Specials-Beer Pong, Flip Cup, Corn Hole-all in our 4,500 square ft backyard! Well-behaved pups are welcome. Please pick up after your pets.Backyard Food Specials; Backyard Drink Specials; Happy Hour: Monday – Friday: 3pm – 7pm; Weekend Brunch: Saturday & Sunday: 11am – 4pm;The Butcher Shop Beer Garden & Grill, 209 6th Street • West Palm Beach   561-812-2336 butchershopbeergarden.com
Tickets For Sale for Events at Old School Square in Delray-Individual Tickets on sale now-Call the Box Office to get the best seats and learn more about VIP tables in front of the stage at the Crest Theater;   561-243-7922 ext.1    Public, Group and Internet Sales open; For more info. and to see the line-up of upcoming shows at 51 N. Swinton Avenue, Delray Beach 33444    CLICK HERE   (NOTE: Check out their FREE Friday night concerts)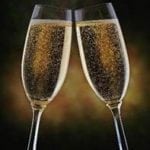 Ladies Night-Every Thursday-5PM to 8PM-Groups of 4 ladies or more receive a complimentary bottle of champagne; Martini's $7; glasses of champagne: $4; Margaritas : $3-At the Casino at Dania Beach-301 E. Dania Beach Blvd., Dania Beach 33004   www.CasinoDaniaBeach.com

"Gatsby's Joint"-  Hear live Jazz and Blues almost every night of the week-Happy Hour at 5pm-Music and dancing from 7pm to 11pm–Located at 2460 E Commercial Blvd, Fort Lauderdale-  Brand new restaurant…good food & drinks!   Call 754-332-2125 for reservations- For more info and to see who's performing tonight:   www.gatsbysjoints.com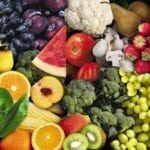 Farmer's Market Every Thursday-At Sunset, every Thursday,  CityPlace Pop-Up Farmer's Market comes alive with the finest locally ​sourced,​ ​in-season produce, flavored oils and vinegars, cheeses, raw Florida honey, flowers, container gardens, and sustainable seafood. The open air market also features chef-driven food and cocktail tastings. This week executive chef Miguel Santiago of Hilton West Palm Beach will be showcasing items from Galley's new farm-to-table menu, including: Tuna Poke, Burrata Salad, and WPB Mule (craft cocktail with Indian River grapefruit-infused vodka, fresh lime, and ginger beer);  Farmer's Market, 5:30-9 p.m.;Galley food tasting, 6-8 p.m.; Cost: Free;  Where: At CityPlace Plaza, 700 S. Rosemary Ave., West Palm Beach, FL 33401- For more information, call to confirm 561-366-1000 or CLICK HERE
Socrates Café-Facilitated discussions open to everyone who wishes to freely discuss a question which is chosen by vote. No enrollment. 1:30-3 p.m. Spanish River Library, 1501 Spanish River Blvd., Boca Raton. For more info and to confirm:  bocalibrary.org
Sea Turtle Talk-Meets 2 p.m. daily, weather permitting. Meet at sea turtle rehabilitation facility. Free, no reservations. Children under 18 must be with adult. Gumbo Limbo Nature Center, 1801 N. Ocean Blvd., Boca Raton, Call to confirm: 561-544-8615,  For more info:   gumbolimbo.org
The Poppin' and Hoppin' Special; Pizza & Pint Night-5pm to 8pm-At Whole Foods Market, Davie-From 5 pm – 8 pm-Grab a seat at the Watering Hole and enjoy a personal pizza and a pint for just $8 on Thursdays.  See you at the Watering Hole! Located at 1903 S. University Drive, Davie 33324 Call to confirm:  Phone: 954-916-3000
Clematis By Night-West Palm's favorite Thursday night tradition proves why it has been the "hot spot to chill" for more than 20 years. During Clematis by Night, guests will enjoy live music, food and drink specials and the hottest local social scene, creating an unmatched seaside Happy Hour setting-Various bands will perform from 6pm to 9pm at the waterfront-100 Clematis Street-For more information, please visit Wpb.org/events or follow the City of West Palm Beach on Facebook @CityofWPB, on Twitter @westpalmbch or on Instagram @westpalmbch.  or call to confirm: 561-822-1515
Boca Resto Lounge-Music 7pm to 10pm;  5 Select Appetizers for $5 Each during Happy Hour-Inside and Outside Patio Seating Available-Call 561-430-5639 or visit BocaRestoLounge.com -Located at 3360 N Federal Hwy, Boca Raton 33431-  Open Tuesday through Sunday
Networking Every Thursday-Coffee Open Networking Thursday-8:00AM – 8:45AM-$5 for coffee, bagels, fruit, danish and our famous oatmeal-We start at 8AM sharp and are out the door before 9:00AM-Held at Spoto's Oyster Bar -4560 PGA Blvd-Palm Beach Gardens -No Dues or Fees to Join-For more info, CLICK HERE
Blue Jean Blues–Ft. Lauderdale's Jazz and Blues Club- Happy Hour-5pm to 8pm–Different bands every Friday-9pm to 1am- Live music begins at 8pm- At 3320 NE 33rd St.-Ft. Lauderdale Fl 33308-(2 blks. N. of Oak. Pk. Blvd. & A1A)-www.bjblive.com
Boston's on the Beach-Classic Rock Night– 9pm-Nicely renovated with ocean-view dining upstairs-Great band plays Grateful Dead music every Sunday at  7pm-Never a cover-Always a good time-Every Mon: Reggae Night at 10pm-Every Thur: Classic Rock Night  at 9pm-40 S. Ocean Blvd–A1A in Delray Beach- 561-278-3364 At 40 S. Ocean Blvd.- (A1A)-Delray Beach 33483-Info: 561-278-3364- For info and bands playing each night, CLICK  HERE
Wine-tasting every Wednesday through Saturday- every week-at The Best Cellar-6pm-the best sit-down educational tasting of fine wines-comfortable and fun-(10% off on any purchase o 6 bottles or more) Cover: $20-( if you purchase of 6 bottles or more totaling $200, the 10% discount will offset the $20 admission)-also a perfect place for your next  meeting, function or special event-at 1408 NE 26th Street-Ft. Lauderdale (Wilton Manors) -954-630-8020 (Directions: I-95 to Oakland Blvd., east to Dixie Hwy., right on Dixie, left on 26th, in the plaza on the right)-For more info, CLICK HERE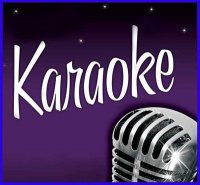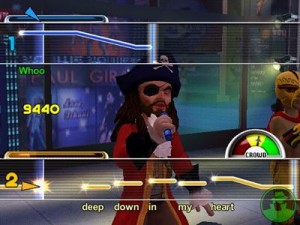 Karaoke Night at Muddy Waters-8pm-Join KJ Trish McGibbon (whose been here for almost 12 years!) Everyday has a different special (check them out on this website every day of the week!)-AND Happy Hour EVERYDAY from 4pm to 7pm AND ALL NIGHT ON MONDAYS-The lobster crates, rum barrels and swordfish on the walls and ceiling help you sing better (well, especially the rum)-2237 W Hillsboro Blvd.-Deerfield Beach 33442-Located on Hillsboro Blvd. just west of Military Trail on the north side-Phone: 954-428-6577  or  www.muddywatersrestaurant.com for this week's SPECIALS  or CLICK HERE