WHAT'S THERE TO DO TONIGHT?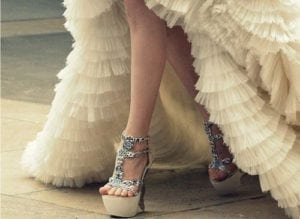 STEPPING OUT FLORIDA
TUESDAY, AUGUST 13
Pavilion Grille
"Cachet Band" Band Tonight!
"Cachet Band" will be in the house tonight at 8pm! Their music is just fabulous to dance to!  So, come on in! Everybody Dance! Enjoy the new Dance Floor! Don't miss Boca's Best Tuesday Dance Party!  Tuesday always has a good turnout especially when the music is great and so fun, upbeat and dance-able by "Cachet Band"!  They sing a terrific variety:  Top 40 Music, Disco, Motown, West Coast Swing, Salsa, Merengue, Cha Cha, 50's 60's and much more; Come Meet, Mix, Mingle, Dine, and Dance to the best dance music at the Pavilion Grille in Boca Raton!
Both Singles and Couples welcome!  Dinner served from 6pm; Music starts at 8pm. Admission is $10 which includes a FREE House Drink, or may be credited toward $25 food or beverage; Music, dance, and fun tonight! All ages! Call 561-912-0000 for reservations or more information.
Pavilion Grille, 301 Yamato Rd, Boca Raton, 33431, is located in the lobby of the Seeman Holtz Building located on the NE corner of the intersection of Dixie Hwy and Yamato Road, and has distinctive large glass sides. Just park in the lot or garage and enter the lobby to a wonderful world of fine dining, live music and dancing. Directions: Take I-95 and exit at Yamato Rd., Boca Raton. Go east and turn left on Dixie Hwy. Parking driveway is on the right. There is a large FREE parking lot area and also a parking garage on the premises. Pavilion Grille, 301 Yamato Road, Boca Raton, FL 33431  PavilionGrille.com  Come on in to the HOTTEST spot in Boca on a Tuesday night!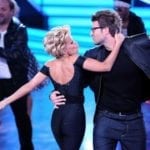 The Week Ahead:  Wednesday, August 14: Ballroom & Latin Night; Thursday: August 15: Closed for a Private Party ; Friday, August 16: Angelo Perrone & Oldies Night ; Saturday, August 17: Cachet Band;  Sunday, August 18: A "Sock Hop" with Joey & The Paradons

(Note: EVERYONE wants to rent our venue with new dance floor for private parties! Think of us for your next party!)
AND…COME BACK AND JOIN US TUESDAY, August 20 for Music by "It Takes Two" Band;  TUESDAY IS
well known to be a GREAT NIGHT for Dancing and always a good crowd!
MORE: Two-For-One Drinks for Happy Hour : 5:00pm – 7:00pm, Tuesday – Friday: small plates start at $6; drink specials $5 -$8; Dinner served Tuesday through Saturday from 6PM and Lunch from Tuesday through Friday from 12 noon to 3:00 PM   Make dinner reservations  at 561-912-0000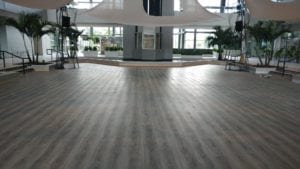 New Dance Floor!
New Flooring!
New Furniture!
New Chef!
The Pavilion's New Chef Cristian, formally of Josephine's, Tavolino's and Casa de Angelo will add his distinct Italian touch to our menu.
_________________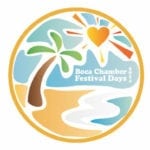 Feed Your Funny Bone- (Part of BCFD / Boca Chamber Festival Days Events during the entire month of August)-5:30 PM – 7:30 PM at FAU College of Business – Sean Stein Pavilion (Atrium),  777 Glades Road,  Boca Raton, FL 33431 (Non-Profit Partner: Jewish Family Services; For Profit Partner: Unique Gifts & Premiums)Feed Your Funny Bone is a night of fun and philanthropy, supporting the programs and services of Ruth & Norman Rales Jewish Family Services. Sponsored by Unique Gifts & Premiums. This year, Improv U Comedy Team Business Causal will be performing a live, fully improvised "Whose Line" style comedy just for our audience, based on their suggestions. Tickets are $30 and can be obtained online through www.ralesjfs.org/funnybone or by contacting Nicole Kornblum at 561-852-3360 or NicoleK@ralesjfs.org 
(Ruth & Norman Rales Jewish Family Services (JFS) provides help, hope and humanity through a comprehensive range of programs and services which support people of all ages and beliefs. With locations in Boca Raton and Delray Beach, JFS programs and services include food and financial assistance, senior services, counseling and mental health services, career and employment services, family and childrens services and many volunteer opportunities. Funding is provided by private and corporate support, grants, special events and individuals who reach thousands in need each year. For additional information, contact 561-852-3333. Learn more at ralesjfs.org. )
Networking Event by Professional Business Referrals-Our business referral group meets every Tuesday morning in Fort Lauderdale. We have found that an early morning meeting gives us the best results. For instance, your work schedule doesn't get interrupted when we meet at 7:00 am and finish by 8:30 am. Additionally, we have found that the people that are willing to get up early, more aggressively pursue new business. We allow only one person in our group to represent each type of business. For instance, we have only one web designer, one life insurance representative and so on. Consequently, there is never any confusion about who to give your referral groups. Here you can learn more about our business networking group. In addition to our weekly morning meetings, we also have about one evening meeting per month. Our evening get-togethers are always Free Networking Events. Sometimes people come to one of our evening events to check out our group. Consequently, they often decide to visit us in the morning at our weekly networking events.  Our Tuesday morning networking events are held at the TRYP by Wyndham. The hotel is very easy to get to from anywhere in Broward. In fact, it is located at the first exit west of I-95 at State Road 84. Our Fort Lauderdale networking events begin at 6:45 a.m. every Tuesday. The business referral group meeting begins 7:00 a.m. to 8:30 a.m. Pay $25 at the door by cash, check or credit/debit card. If it is your first time visiting us you can pay $20 online here, save $5, avoid the line and get straight to the referral group networking event by clicking: Register Now Breakfast and Self Parking Included.  For more info, CLICK HERE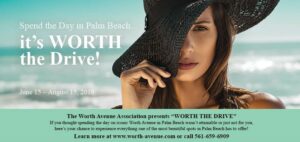 August 13 to 15-"Worth the Drive"–Experience a day on Worth Avenue with special summer offers! If you thought Worth Avenue wasn't attainable, here's your chance;  If you haven't been to Worth Avenue…You haven't been to Palm Beach! Learn more at www.Worth-Avenue.com or call 561-659-6909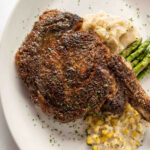 Half Price Dinner on Tuesdays-Half off dinner entrees at Prime on Tuesdays from 5pm to 9pm at Prime ( Also receive half off any bottle of wine with purchase of a dinner entree every Monday at Prime or Baciami-Choose any bottle from the extensive wine list)- – For more info: PrimeDelray.com    BaciamiItaliano.com 
Tequila & Taco Tuesday / "Taco Martes"-Featuring:$2 tacos (bar only), 50% off tequila drinks and $4 Corona and Corona Light bottles- Available 11 a.m. to 11 p.m.-BurgerBar, 4650 Donald Ross Road,  Palm Beach Gardens, FL 33418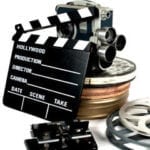 Tightwad Tuesdays- at Frank Movie Theater-Every Tuesday, All day-$6 Movies and a medium popcorn for $2.50. For those wanting to upgrade to 3D tickets, there will be a $3.50 add-on. In addition to Tightwad Tuesdays, Frank Theatre has a rewards card that you might want to sign up for. You can collect points for seeing movies, buying food and drinks at the concessions stand, etc — and earn freebies like free popcorn, free soda and a free movie ticket. Frank Theatre is located at 14775 Lyons Road at Delray Marketplace in Delray Beach; 561- 454-8002
Discount Day at Cinemark- every Tuesday at participating locations, including theaters in Boca Raton and Boynton Beach. Ticket prices range from $1 to $5.75, depending on the location. (There is an upcharge for 3-D films.) The offer is not valid for new movies on opening day, specially priced engagements or on holidays. Plus, the promo price does not include Cinemark XD, Cinemark IMAX or special engagements.

"Free Roll"- Free Poker Tournaments-at the Big Easy Casino-(formerly "Mardi Gras" Casino)- 831 N Federal Hwy, Hallandale Beach, FL, 954-924-3200 or email:  info@thebigeasycasino.com  Hours of Operation: Sunday-Thursday 9:00am-3:00am;  Friday & Saturday Open 24hrs-Free Tournaments every night at 6:50pm
Jam Night at Avant in Delray Beach-7pm – 10pm-Kick back with Your friends and family with $3 Drink Specials and $3 Tapas style menu. At Avant, 25 NE 2nd Ave, Delray Beach, FL 33444    www.avantdelray.com    Call to confirm: 561-921-8687‬
Jam Night at Rudy's Pub in Lake Worth-8:30pm – 11:30pm- 9 N J St, Lake Worth, FL 33460-Live Music Jam every Tuesday-Call to confirm: 561-602-5307
Tickets For Sale for Events at Old School Square in Delray-Individual Tickets on sale now-Call the Box Office to get the best seats and learn more about VIP tables in front of the stage at the Crest Theater;   561-243-7922 ext.1    Public, Group and Internet Sales open; For more info. and to see the line-up of upcoming shows at 51 N. Swinton Avenue, Delray Beach 33444    CLICK HERE   (NOTE: check out FREE Friday Concerts)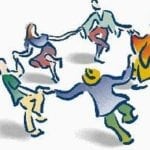 Israeli and International Folk Dancing Lessons– 10:30am-to 12:30pm- – Come join our classes led by Esther Mazor and Henry Temchin. Classes are Tuesday (call to confirm) from 10:30 AM till 12:30 PM. Cost per class is $8.00 (Cash Only) The instructors look forward to teaching you and having a great experience! All Levels welcome. Held at Shirley & Barton Weisman Delray Community Center-7091 W Atlantic Ave, Delray Beach 33446  Phone: 561-558-2100  at Shirley & Barton Weisman Delray Community Center-7091 W Atlantic Ave, Delray Beach 33446  Call to confirm: Phone: 561-558-2100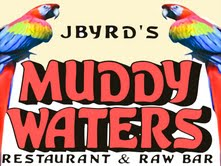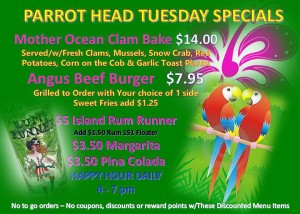 Parrot Head Specials at Muddy Waters!–NEW: LIVE MUSIC AT MUDDY'S!!!   Every Tuesday at 7pm with Rich the Musician!!!
(LIVE MUSIC on Tuesday and the best Karaoke on Thursday!) CLICK HERE!!
Home of the 79 cent clams and oysters on the half shell daily-Everyday has a different special (check them out on this website every day of the week!) Today's deals: Mother Ocean Clam Bake -$14, and Angus Beef Buccaneer Burger ($7.95)-Wash it down with one of the Pirates Groggs or if you're having a bad day, drink a "Pain Be Gone: or a "Blackbeard's Spiced Rum Cocktail" or an Island Rum Runner ($5)-(Yo Ho Ho and a Bottle of Rum!) Some "Pirates" like the Vodka Oyster Shots while playing Sports Trivia at the bar or the Margaritas ($3.50) and Pina Coladas ($3.50) while watching the 19 H/D TV's–AND, by the way,  Happy Hour every day of the week from 4pm to 7pm and all night Monday night!-–Located at 2237 W. Hillsboro Blvd.-Deerfield Beach 33442 Click here:  www.MuddyWatersRestaurant.com   or 954-428-6577 
And BBQ coming up on September 7 (the first Saturday of each month)!!
LIVE BAND at 3pm~

Happy Hour-At "Tavern on the Glades"-At Whole Foods in Boca Raton, Coral Springs, Pompano and Wellington-4pm to 7pm save $2 on draft beer, wine by the glass, personal size pizzas & burgers Monday- Friday
Blue Tuesdays at Boston's (scroll way down for more info on Blue Tuesdays)- Tonight: Head to Boston's on the Beach for Blue Tuesdays at 8:30 p.m. to 11:30pm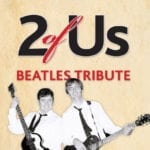 Beatles Tribute Show– Every Tuesday, "Two of Us", a Lennon/McCartney Beatles tribute so fab you could be listening to your old records (without the scratches). George VanDyk and Paul blast out stunning vocal harmonies that'll have you singing and dancing like it's Saturday.-7:30pm–The Field Irish Pub-3281 Griffin Road-Dania Beach-Call to confirm: Phone: 954-964-5979 or www.TheFieldFL.com
Guided Nature Walks-Free guided quarter-mile natural trail through the Butterfly Garden, Coastal Hammock, and Mangroves, to a sandy beach by the Intracoastal. 11 a.m.-noon Tuesday-Wednesday, weather permitting. Gumbo Limbo Nature Center, 1801 N. Ocean Blvd., Boca Raton. 561-544-8605, gumbolimbo.org
Boca Noon Toastmasters-Noon-1:15 p.m.-Learn to speak with ease before an audience- Boca Raton Community Center Annex, 260 Crawford Blvd., Boca Raton. 954-778-6682.
Women's Issues Group-You may join these groups at any time. No appointment necessary. 10-11:30 a.m. Faulk Center for Counseling, 22455 Boca Rio Road, Boca Raton. $5 per session. Call to confirm: 561-483-5300.
ACBL- Sanctioned Duplicate Bridge-12:30 p.m. Tuesday-Friday. St. Mark's Church, 2100 Yamato Road, Boca Raton. Buffet luncheon at noon. $11 (includes lunch). Call to confirm: 561-558-7362.
Socrates Café-Socrates Cafe gatherings are held around the world, where people from different backgrounds get together and exchange thoughtful ideas and experiences. Persons attending gatherings engage in a common quest for a better understanding of human nature, and in the process strive for a more inclusive world. Socrates Cafe gatherings are free and open to any member of the public who wishes to freely discuss a question which is chosen by vote. Views expressed are those of the participants and facilitators, and are not necessarily those of the City's elected officials or staff. Linda S. Giannini and Mark Kressner facilitators. No enrollment. 1:30-3 p.m. Downtown Library, 400 NW 2nd Ave., Boca Raton.  Click here to confirm:  bocalibrary.org
Farmer's Market-10am to 3pm-At Whole Foods Market, Davie- Join us Tuesdays for a chance to pick up local, artisanal products you won't find in the store! Located at 1903 S. University Drive, Davie 33324   Call to confirm:  954-916-3000

Fury Road Riders Strives to Make A Difference-Now Every Tuesday 7pm-9pm at Buffalo Wild Wings, Deerfield Beach-When a motorcycle riding club outgrows allocated parking space, it's simply a great sign that there's a better location for the club. Fury Road Riding Club (www.FuryRoadRC.com), the fastest growing motorcycle enthusiast riding club of men and women in South Florida officially announces their new bike nite home at Buffalo Wild Wings, 1219 S. Federal Highway,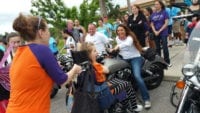 Deerfield Beach (directly across from Target). Fury Road R.C. makes appearances at charity and community events to offer awareness and bring some loud fun to all occasions.  Fury Road R.C. Email: minfo@furyroadrc.com, Website: www.furyroadrc.com, Twitter: @FuryRoadRC Facebook: https://www.facebook.com/FuryRoadRC/?fref=ts, Instagram: https://www.instagram.com/officialfuryroadrc/ More details: Who: Fury Road R.C. is an organically grown riding club consisting of motorcycle enthusiasts who all have a similar desire to ride and ride for others. Our mission of dedication in making an impact throughout South Florida and beyond has created a full throttle of interest from people all over the state. Fury Road R.C. riders attend many events from grand openings to fundraisers, educational institutions and even missions that involved decorated US servicemen and women is a great attention draw. Everyone, including attendees and members of the media, adds to the success of each endeavor as we assist in inviting your target audience- Come meet us!  (NOTE: photo of Adrienne Mazzone on their latest charity ride for RettSyndrome.org )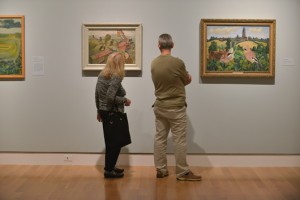 Norton Museum of Art- There's much to celebrate at the Norton: The Museum reopened after a five-week hiatus to re-install galleries and prep for construction.  Be sure to visit the reinstalled galleries to view your favorite works in a new context. Programs such as Art After Dark have resumed. Don't miss Art After Dark on Thursdays.  Scroll down for details. 
For info. on Exhibitions, Programs, Tours, Art After Dark, Theater Lab (new), and more, CLICK HERE 
Tuesday Night Open Mic Night-Every Tuesday night, Shauna Sweeney hosts Open Mic Night at the Kingshead Pub in Sunrise, FL. Bring your guitar, keyboard, stand-up comedy routine, or just your appetite for great food and fun. Musicians of all ages, genres and experience levels are welcome. And seriously the food rocks. Open mic sign-up begins at 8:30pm. Come check it out this Tuesday! For more info and TO CONFIRM, email: shauna@shaunasweeney.com   At Kingshead Pub-2692 North University Drive, Sunrise, FL

Monthly Networking Event-RoboVault Self Storage now hosts RoboConnect, a monthly networking breakfast on the third Tuesday of every month at 7:30am to 8:30am-. RoboConnect provides Fort Lauderdale professionals the opportunity to come together to enjoy a morning of coffee, pastries and networking with like-minded peers. Each event, held in the state-of-the-art storage facility's meeting space, features a different guest speaker. For $5, guests also have the option to enter a raffle to win a prize. All raffle proceeds are donated to Children's Home Society-Event held at RoboVault Self Storage-3340 SE 6th Ave.-Fort Lauderdale, FL 33316 Each event is $5 to attend and includes breakfast. Call to confirm: 954-766-9997
Valerie Tyson Band at Blue Jean Blues– Tuesdays from 8pm to midnight-3320 NE 33rd Street-Ft. Lauderdale 33308- Click here to confirm: Info:   www.bjblive.com
WPB Farmer's Market Now Open– Come to the West Palm Beach Farmer's Market at the Palm Beach Outlets, happening every Tuesday from 4 to 8pm-There will be live music and more than 40 venders selling their fresh foods-For more info: CLICK HERE
Batten's Farmers Market–6807 Stirling Rd., Davie- Call to confirm: 954- 990-7820-Hours: Year-round, Monday, Tuesday, Thursday & Friday, 10 am–5 pm, Saturday & Sunday, 9 am–5 pm-Batten's Farmers Market is a local icon, acclaimed for its abundance of delicious strawberries that grow during winter and spring. The farmstead experienced difficult times and closed in 2008, but it reopened in 2011 under new ownership. Batten's continues its tradition of selling fresh conventional and organic produce from local farmers, in addition to breads, raw honey, nuts, jams and jellies. There's also a milkshake and smoothie counter. Kids enjoy the petting zoo, and can take cooking and gardening classes.
Brothers Farmers Markets–Hollywood Location, 4191 N. State Rd. 7-Call to confirm: Phone: 954- 962-9292-Davie Location, 6807 Stirling Rd.-954-585-2225-Hours for both locations: Open Year-round, Monday–Friday 8am–5pm, Saturday-Sunday 8am-3pm-Established in 2003, Brothers Farmers Market supports Florida farming by offering a bounty of fresh organic and conventional produce at reasonable prices. The market is very popular, so the produce cases are constantly being restocked. Beyond fruits and veggies, the shelves are filled with so many unique gourmet products that shoppers tend to spend a lot of time here browsing.
Ft. Lauderdale Farmer's Market–Visit us in the parking lot just south of our store where there will be over 50 vendors selling products that are grown or created locally-2000 N Federal Hwy-Fort Lauderdale, FL 33305
Women Only Executive Networking Group– At Seaside Grill -1406 N. Ocean Blvd. -Pompano Beach. Florida 33062-. 11:30am – 1:00pm-. Every 2nd & 4th Tuesday- Cost Only $20 includes lunch & refreshments- Presented by the South Florida Women's Chamber of Commerce, Broward County Chamber of Commerce,  and the South Florida Chamber of Commerce- Presenting How To Do Business With Broward County Government at this event. To confirm:  954- 565 – 5750 www.BrowardBiz.com
Networking in Broward /Coral Springs--The Coral Springs Coffee Meetup is the 1st and 3rd Tuesday every month at 7:45am sharp to 9am-Breakfast at Toojay's Original Gourmet Deli for the purposes of meeting and developing relationships with other business professionals-One member per category-No dues or fees-Guests are always welcome–Bring plenty of business cards-BYOB (Buy Your Own Breakfast)- Meetings are mandatory-Located at 2880 N. University Drive-Coral Springs 33065 at the Walk Plaza-Call to see if your business category is available and to confirm: Arlene: 561-670-6828- http://www.yourlinktolocalbusiness.com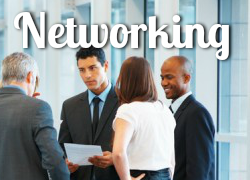 Networking-LOTS of Breakfast networking and more- Everyday in various locations- CLICK HERE
Ladies Night- FREE Drinks for Ladies on Tuesday at Tanzy's from 4pm to 7pm–Every Tuesday, ladies-only will be treated to complimentary house-infused vodka cocktails from 4 p.m. to 7 p.m. Also featuring $5 select wines by the glass, $4 select drafts beers, $8 select appetizers plus half off social hour menu.  Also Monday-Friday Happy Hour specials on drinks and appetizers –  At Tanzy Restaurant-Mizner Park-301 Plaza Real, Boca Raton-Call to confirm: 561-922-6699
Country Line Dancing Lessons- Tuesday through Saturday- At Renegades in West Palm- For more than 12 years, Renegades has been one of West Palm Beach's favorite hangouts — Swing by and enjoy the spectacular 10,000-square-foot setting with 75 TVs, a mechanical bull, live music, and down home food from nachos topped with award-winning chili to crispy wings; just throw in a couple of beers-Located on Village Boulevard-600 Village Boulevard-West Palm Beach, FL 33409-Call to confirm:561-683-9555
Dance-'FUN'-damentals and Useable Intermediate WCS (West Coast Swing) Patterns-Lessons by Louis Schreiber start at 7:30PM- At New Millennium Ballroom-2500 E Hallendale Beach Road-Suite T- Hallandale, FL –To confirm:  Info: CLICK HERE
Taco Tuesdays at Cabo Flats- All -You-Can-Eat, All Day, Every Tuesday- for $15- Unlimited: includes chicken, veggie, ground beef, steak, shrimp or mahi tacos-at Delray Marketplace, 14851 Lyons Road in Delray Beach, 561-499-0378 or Downtown at the Gardens- 11701 Lake Victoria Gardens Avenue-#5101-Palm Beach Gardens 33410–Phone 561-624-0024-Call to confirm
Trivia Night at The Dubliner Irish Pub in Mizner Park-Every Tuesday. For more information or to call  to confirm: 620-2540 or visit DublinerBoca.com
Blues Jamming–Every Tuesday-bring your instruments-But drums and P.A. provided-Full band to back you up – 9pm to 1am-at Fish Tales -3355 NE 33rd Street, Fort Lauderdale, FL 33308 -Info and to confirm:  954-689-2344 or  www.fishtaleson33rd.com‎
Jazzy Blues at Tokyo Blue- music by Dr. J.-8pm to 10pm every Tuesday-extended Happy Hour-half price drinks and appetizers-then Karaoke with Klass until 1am (free shot when you sing)-inside the Ocean Manor Beachside Resort-4040 Galt Ocean Drive-Fort Lauderdale-Info and to confirm: 954-566-2122
At Blue Jean Blues–Ft. Lauderale's Jazz and Blues Club-8pm-12am-At Blue Jean Blues 3320 N.E. 33rd St. Fort Lauderdale 33308-(2 blocks N. of Oak. Pk. Blvd. & A1A)- www.bluejeanblues.net  or www.bjblive.com     954-306-6330
Blue Tuesdays-at Boston's on the Beach-Every Tuesday- At 40 S. Ocean Blvd.-On A1A and Atlantic Avenue in Delray Beach 33483- Blue Tuesday hosted by Famous Frank Ward-8:30pm to 11:30p,- No Cover-Always a great time.  Always great music. Every Sun: Grateful Dead Night (7pm Every Mon: Reggae Night (10pm) And other great music throughout the week- Great ocean-view, try the dining experience upstairs at 50 Ocean. Tuesday Schedule varies  an ever-changing lineup of local, regional, national and international blues musicians and guests. With this unmatched roster of tremendous talent from both sides of the Mississippi, the soulful sounds turn Boston's into an intimate venue for a perfect evening of blues.  Info:  www.bostonsonthebeach.com    561-278-3364
Complimentary Wine-Tasting–at Hollywood Vine-6pm to 9pm-also wine classes offered-at 2035 Harrison Street-Hollywood 33020-Call to confirm: 954-922-2910
Music & Dancing Under the Stars-at the Hollywood Beach Theater-7:30pm to 9pm every Monday, Tuesday and Wednesday-music (and dancing) from Big Band to Country to Rock & Roll-Free Admission-Call to confirm: 954-924-2980-East of A1A at Johnson  Street and the ocean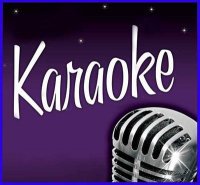 Karaoke Tuesday at O'Malley's Sports Bar-(Listed in the Top Ten by New Times)-This Margate bar gives karaoke singers the greatest gift: a free drink. Hosted by Marioke, O'Malley's has drink specials every Tuesday night and also keeps the full kitchen open — so if you're feeling creative, you can bring food onstage as a karaoke prop. Located at:  1388 N. State Rd. 7 Margate, Fl, 33063.  Call to confirm: 954- 979-8540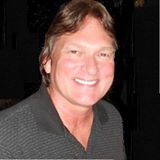 Karaoke Taco Tuesday – with K-J Dan Renken– 7pm to 11pm-$9 for 3 tacos, $5 margaritas, $5 Cuervo Gold shots, $15 buckets of Coronas-At The Backyard-511 NE 4th St.-Boynton Beach, FL 33435-Call to confirm: 560-740-0399
Hotel Biba in West Palm Beach–DJ music-drink specials-8pm to 1am- No cov er-320 Belvedere Road-Call first-for schedule changes-561-832-0094
Renegades–Country-western nightclub-Dancing on 2000 sq.ft. dance floor- Ladies drink free till midnight- 4833 Okeechobee Blvd.-West Palm Beach-Call to confirm:  561-683-9555
Gold Coast Ballroom –Dancing- Coconut Creek- 8 pm- Cover:  $15  -includes light sandwich, cake, coffee or tea- this venue now includes a drink bar (alcohol) and sandwich bar-For info. and to confirm: 954-979-0770
The Living Room – In Boynton Beach-located in the old Lindburgers in the Catalina Center-Live music 6 nights a week-Decorated with eclectic pieces of furniture – sofas, chairs, coffee tables-Guests are invited to pull books and games from the overflowing bookshelves and make themselves at home-The menu is eclectic as well – a great mix of casual pub food-Located at 1709 N. Congress Avenue- Boynton Beach-  561-742-4399