What's There To Do This Month (and Next)?                                                                                                 
                 

LIVE EVENTS   &  ONLINE EVENTS!!
SEPTEMBER  –  OCTOBER  – NOVEMBER  2023
___________________________________________________________________________________________                   
September 21 -FREE Sunset Concert Series-Vagabond Revue (showcase of multiple artists, see below)
**Stop by the Information Tent, give us your email and we'll give you a special #LoveDelray gift!
6:00 PM 9:00 PM-Held at The Amphitheatre at Old School Square, 51 N. Swinton, Delray- Join us for these FREE Concerts on the First and Third Thursdays of the month all summer long Next band on October 5 (showcase of multiple artists, see below)  For more info, CLICK HERE
Headliners for this show include artists from top bands like Ron Eisner from The Resolvers, Chris Cope from Artikal Sound System, Mike Garulli from The Heavy Pets and Tand and recording artist Danielle Santilli.
September 22-Toasts Tastes & Trolleys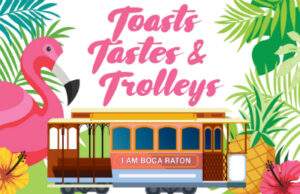 6:00 pm to 10:00pm-This event began in 2012 as an end-of-summer event celebrating Boca Raton's history and lifestyle. Trolleys travel to interesting destinations for a "taste of dinner" and a "special toast." History blurbs and more sips are enjoyed on the trolleys. It is a night to remember!  Attire: Tropical Chic The evening begins and ends at Waterstone Resort & Marina, 999 East Camino Real, Boca Raton; Destinations:  American Social, Sushi by Bou, the Privaira Hangar, The Boca Raton, and Cove Brewery;   Trolley Choices: Christine Lynn / Joni & Al Goldberg / Charlotte & Morris Robinson / Arlene Herson & ALINA Residences / Fairman & Associates Inc.   Parking: Valet parking ($10) is limited. Please consider use of car service or ridesharing.  Special offer: The Waterstone Resort is offering special rates for event patrons, CLICK HERE .    TICKETS: $150 per person     To choose trolley and PURCHASE TICKETS, CLICK HERE
September 23 & 24- Boca End of Summer Festival
A family friendly event featuring craft and food vendors, music, carnival rides, beer garden, petting zoo and pet adoption area. Ages 2 & under FREE    Held at Mizner Park Amphitheater, Boca Raton For info. and tickets to be added
September 23- Cars and Coffee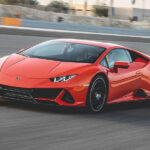 8am to 11am-Donuts, Coffee, Music, Tech Sessions, Cars-Free Event every 4th Saturday-Held at Masterson's Car Care of South Florida, 1935 NW 2nd Ave Boca Raton, FL 33432  561-245-8811 or  954-951-2525
Email:  [email protected]      www.mastersonswaxflorida.com
September 27-LinkedIn Webinar on Being a Networking Master in Real Life & in Using LinkedIn

12noon to 12:30pm-Join us for an exciting online event to enhance your networking skills both in real life and on LinkedIn! Whether you're a seasoned professional or just starting out, this event is perfect for anyone looking to expand their network and make meaningful connections. (Event by DWCS, Debbie Wemyss Consulting Solutions.)  During this interactive session, DWCS Founder and Master Networker, DebbieWemyss, and DWCS Coach, Dayve Gabbard will share valuable tips and strategies to help you become a networking master. You'll learn how to make a lasting impression, build strong relationships, and leverage the power of LinkedIn to connect with professionals in your industry. Don't miss this opportunity to gain valuable insights and take your networking game to the next level. Register now and unlock the potential of networking for your personal and professional growth! To Register, CLICK HERE   All registrants will receive the replay link and reference materials, but you must register!
September 30-Battle of the Bands-Who Will Win the Battle?
VIP Gates open at 6pm; General Admission:6:30 PM; Show starts at 7pm to 11:00 PM-Brought to you by the Boca Chamber's Golden Bell Foundation; To see the Rock Stars, CLICK HERE   To See the  4 Bands: CLICK HERE
More about The Golden Bell Education Foundation: CLICK HERE
Show Your Support!  Support a Rock Star! CLICK HERE
September 30- Mass Art Walk in Fort Lauderdale
6pm to 11pm-Held every last Saturday of the month at 844 NE 4th Avenue, Ft. Lauderdale-Enjoy live music from local musicians, shop original works of art, unique garbs, and many other handmade crafts at our #VillageShops market at Fort Lauderdale Art Walk. Experience the vibrant energy and artistic expression of MASS District & its venues and grab a bite from an alluring array of some of South Florida's best food trucks. We want to grow our Artwalk. Interested to be a part of our movement? Join in. Contact us at 954-866-3890.  Vendors@VillageShops  Signup to vend at the Village Shops during Artwalk at villageshops.org! We are looking for the following:- Fine Art Pop-Ups, Craft & Merch Pop-Ups, Food Pop-Ups, Food Trucks
                                        OCTOBER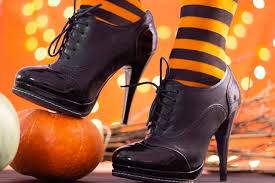 October 3-Art of Laughter-    At Arts Garage in Delray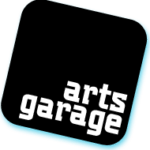 Comedy– 8pm to 10pm-Comedy- Open Mic-Call for comedians! Join us for Comedy Open Mic Night on the 1st Tuesday of the month. Only $10 dollars per ticket. This event is free to all performers. Sign up to perform upon arrival. TICKETS, CLICK HERE
October 6- Old Town Untapped in Pompano with Live Band's Tribute to the Grateful Dead
6pm to 10pm-Lots of Treats at October's Old Town Untapped with Live Music from Funkin' Grateful (Tribute to the Grateful Dead Band) , a New Exhibition, and BaCA's Artist of the Month. Come enjoy the opening of the new exhibit at BaCA, Roots of an Identity by the Latin American Arts Pavilion, and meet October's Artist of the Month, Michele Del Campo. As always, the event also features a DJ, craft beer, food trucks, arts and crafts vendors, and gallery tours at BaCA. Learn more at www.pompanobeacharts.org
The event takes place on the 1st Friday of the month from 6 – 10 pm and is FREE for all ages to attend. The event is located in the heart of Downtown Pompano Beach on NE 1 Street and N. Flagler Avenue near Bailey Contemporary Arts Center, 41 NE 1st Street, Pompano Beach, FL 33060.
Parking is available at City Hall (100 W. Atlantic Blvd.) and Cultural Center (50 W. Atlantic Blvd.)
MORE Programs at Pompano Beach Arts: Jazz, Arts, More…
The Pompano Beach Cultural Affairs Department is proud to announce a variety of programs-Check out the City of Pompano Beach's Facebook page or for more information www.pompanobeacharts.org/ events
October 6-First Friday Art Walk in downtown Delray Beach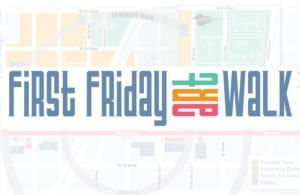 6 p.m. to 9 p.m.- Includes exhibits at the Cornell Art Museum on Old School Square for the first time since 2021, when the city terminated its lease with the nonprofit organization that had run OSS for decades. Old School Square and the museum are now operated by the Delray Beach Downtown Development Authority. Along with a survey of works by local artists titled "#LoveDelray," the museum is showing "Surfing Florida," a collection of archival photographs, antique surf boards and other pieces, a collaboration with the Surfing Florida Museum. The Cornell is open from 4 p.m. to 9 p.m. Thursday and Friday, 10 a.m. to 5 p.m. Saturday and noon to 5 p.m. Sunday. Admission is free. Visit  Facebook.com/DowntownDelray
October 10- All Arts Open Mic- At Arts Garage in Delray 
8:00 PM – 10:00 PM-FREE to participate: Calling all artists, writers, or musicians looking for a spot in the limelight!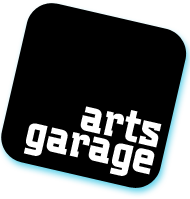 Join us for All Arts Open Mic Night on the 2nd Tuesday of every month!  (Next: October 10)-If you've been working on a song, a poem, a rap, or a riff that you want to show off, this is the place for you. Don't want to perform? This is the perfect opportunity to hear the creative process of Delray's local talent! Only $5 per ticket if you buy on our website online and $10 at the Box Office. This event is free to all performers. Sign up to perform upon arrival.
Open Mic Guidelines
The host curates the event determining the flow of the event.
There is no guarantee that all who sign up will perform, but you have the best chance to snag performance time if you sign up early.
Each performer has a maximum of 3-5 minutes on stage.
Be mindful of the stoplight cue. If you go over your time, your mic will be cut off and the host will take the stage.
Encore performances will be at the host's discretion.
The host reserves the right to stop any performance that uses hate speech.
Audience members may be asked to leave the event if the host or house manager deem it necessary.
Equipment on stage is not to be moved. The host will adjust the microphone as needed.
NOTE: Please double-check that you are selecting tickets for the correct date/month on the calendar. The date you select will show as green.
At Arts Garage, 94 NE 2nd Avenue, Delray Beach 33444    FOR TICKETS:  Phone: 561-450-6357   Website:  artsgarage.org
October 12- Summer Sips and Sounds
The Schmidt Boca Raton History Museum Salutes Music with 4 Concerts for Summer Sips & Sounds
October 12: Music of the 90s (The 1890s):In 1896, a new town called Boca Raton was established on Henry Flagler's Florida East Coast Railway, and pioneers brought phonographs with them so they could enjoy a little ragtime, the pop music of the period.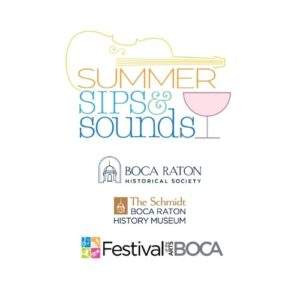 FOR ALL CONCERTS: 6pm-Networking; 6:30pm Concerts; Festival of the Arts BOCA, Boca Raton Historical Society (BRHS), and The Schmidt Boca Raton History Museum (SBRHM) are reviving the popular music series SUMMER SIPS & SOUNDS with four fun concerts from June through October. They will be held in the museum's lecture hall, located in Historic Town Hall, 71 North Federal Highway in downtown Boca Raton (33432). Each Thursday evening concert will be tied to a particular decade and musically reflect what was happening in Boca Raton at the time. All four concerts will kick-off with a cocktail reception at 6 pm followed by the performance starting at 6:45 pm. Tickets are $40 for BRHS members, $45 for nonmembers.
(PAST EVENTS IN THIS SERIES:  June 15 Celebrated Music of the 1960s)The swinging '60s brought two colleges to Boca Raton, a high school, a hospital, Arvida, and IBM. Once a small farm town best known for its green beans, this was the decade Boca Raton started to grow up and grow out.  July 20; Music of the 1920s: In this roaring decade, Florida resembled the California Gold Rush but its gold was in the sands of the state's beautiful beaches. People from all over the country rushed to invest in one of the most iconic of the "boom era" projects: Addison Mizner's Boca Raton)  September 7: Music of the 1980s: The disco '80s was amplified flash, celebrating both big shoulders and big hair. It was the decade that IBM produced the ancestor of all PC computers and boomtown Boca was hailed as Silicon Beach. October 12: Music of the 90s (The 1890s):In 1896, a new town called Boca Raton was established on Henry Flagler's Florida East Coast Railway, and pioneers brought phonographs with them so they could enjoy a little ragtime, the pop music of the period.
October 12 (and 19)-Florida Intergenerational Orchestra-Open House: Rehearsals & Auditions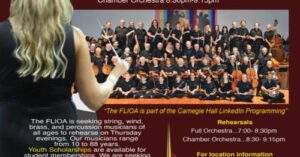 6:30pm-Auditions; 7pm to 8:30pm: Rehearsals for Full Orchestra;  8:30pm to 9:15pm: Chamber Orchestra; For New and Current musicians of all ages: bring your instrument and join us for a season of music-making; The FLIOA is seeking string, wind, brass and percussion musicians of all ages to rehearse on Thursday evenings. Our musicians range from ages 10 to 88. Youth Scholarships are available for student memberships. We are seeking students who would appreciate the value of being mentored by senior master musicians. Students will have the opportunity to be a member of a South Florida prestigious orchestra and chamber group that encourages, nurtures and promotes closer relationships between the generations. The FLIOA is under the direction of Lorraine Marks-Field. For location information and scholarships call: 561-922-3134 Bob Field, Orchestra Manager   Contact us at: [email protected]  www.FLIOA.org
October 16- Poetry Open Mic at Arts Garage in Delray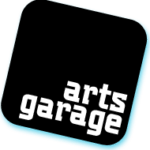 8pm to 10pm-Calling all poets, writers, and lyricists! Join us for Poetry Open Mic Night on the 3rd Monday of every month! Poetry Open Mic Night at Arts Garage is your opportunity to step up to the mic and share your gift for words in front of a welcoming audience. Only $10…
info., to see a video of the band and hear their sound, and for tickets,  CLICK HERE:https://artsgarage.org/events/

October 19- Food Truck Frenzy in Deerfield
6pm to 9pm- Every third Thursday-At Quiet Waters Park, 401 Powerline Road, Deerfield- More info: 954-357-5100   (Next: August 17)
October 22-Ed Sheeran at Hard Rock Live
Grammy-winning pop star Ed Sheeran will perform at Hard Rock Live in Hollywood on and tickets (starting at $105+) may be purchased by visiting  MyHRL.com.
October 27-FREE Concert: Zac N' Fried
6:00 PM 10:00 PM-Amphitheatre at Old School Square-We're kicking off the Halloween weekend with our FREE Fall Concert at Old School Square featuring Zac Brown Tribute Band, Zac N' Fried. Gates open at 6pm; music at 7pm. For more info, CLICK HERE
October 29 -Perry's Halloween Singles Cruise- 10/29 to 11/4, 2023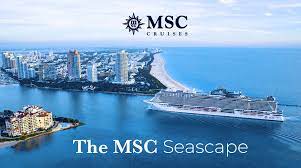 MSC Seascape; Itinerary: Miami, At Sea, Cozumel, Costa Maya, At Sea, Ocean Cay Private Island;  Free Wine & Cheese Meet & Greet, A Halloween Cocktail Party with prizes for best costume; excursions in each port; dancing, private games and contests with cash and other prizes.   Please Contact PERRY for Booking Form at  [email protected]     -MSC Seascape New Ship   Information you will need: 1st guest 2nd guest, Name on your passport, Mailing address, City, State, & Zip, Date of Birth, Email address, Cell telephone #.
You Will Need To Choose:  Interior $459___sold out;  Ocean $559___ guaranteed cabins with assignments prior to cruise;  Balcony $709___$150 less than prevailing rates;  Plus Port Charges & Taxes $150; Do you want travel protection Insurance Y N   Past MSC Guest? Member No? Y N    Do you need a roommate? (Free matchmaking service) Y N    Dining time 6:00__ 8:30__   All rates are subject to availability at the time of booking. Credit Card: Exp Date Sec Code    All credit cards are processed by the cruise line. If you do not feel comfortable about emailing your credit card, then please text it directly to my private cell at: 954 560 2800
Contact Perry:  email:  ATravelinm[email protected]         Perry's private cell at: 954 560 2800