What's There To Do This Month (and Next)?               
                                         

   

                                               

                                                                                                                                                                                                                                                        JULY  AND AUGUST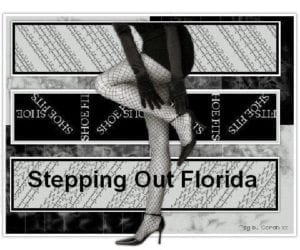 __________________________________________________________________________________________
JULY 1 to 31
                                                                       STEPPING OUT FLORIDA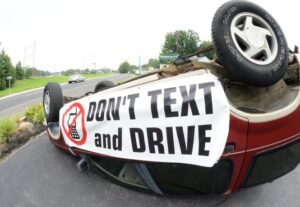 July 1- NEWS:  As of July 1st texting while driving is a primary moving violation on Florida's roads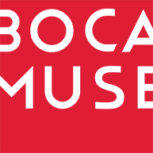 July 2-July 31-Boca Raton Museum–FREE Admission ALL of July-During Museum Open Hours, sponsored by PNC Bank. During the month of July, be a part of the Museum's Fall exhibition, Maren Hassinger: Tree of Knowledge! All month visitors may drop by and make "branches" that will be a part of Ms. Hassinger's installation. All are welcome to create twisted branches. Boca Raton Museum of Art, Located in Mizner Park, 501 Plaza Real, Boca Raton   33432  Visit bocamuseum.org for current and upcoming exhibition and event information
July 2-Rob Thomas in Concert with Special Guest Abby Anderson-7pm at Mizner Park Amphitheater, Boca Raton-Rob Thomas: singer, songwriter, multi-instrumentalist, Matchbox Twenty co-founder, and three-time GRAMMY® award winner-  For more info. about Rob Thomas and Chip Tooth Tour, CLICK HERE   For more info. on this concert and tickets, CLICK HERE   For info. about Mizner Park and FAQ's, CLICK HERE To watch his video: "I'm One Less Day From Dying Young" CLICK HERE

July 3-Singles Holiday Party 7:30pm South Florida Singles is holding a Pre Holiday Indepen-DANCE! at Platforms Nightclub, 99 S.E. 1st Ave and 1st Street, Boca Raton. The club is opening up just for this event. No Work Next Day! SPECIAL DISCOUNT: $5 for everyone who mentions or writes "STEPPING OUT FLORIDA" on a sheet of paper. Video Disc Jockey plays only the most fun and danceable party classics from all eras with a few slow dance songs too. First timers will feel very comfortable with this group. Platforms is a really fun atmosphere. Very friendly crowd, lots of first timers and mostly the 45 plus age group.Any questions call South Florida Singles Partyline: 305 934 4105
July 3-First Wednesday Wine Tasting at III Forks Prime Steakhouse in Palm Beach Gardens- (see Hallandale's wines below)(Held the first Wednesday of every month)- Take flight each month to the world's most venerated viticultural meccas;  Tonight from 6 p.m. to 8 p.m., the celebrated steakhouse and chef-sommelier Tommy Nevill will lead guests through Sonoma wine country with a lively and interactive discussion about the highlighted vintners, their winemaking practices, grape characteristics, and more. The cost is $25 per person and features six wine pours accompanied by a selection of signature hors d'oeuvres crafted by chef Tommy Nevill. Guests staying for dinner or après-event drinks at the bar will be treated to a 50% discount on featured wines by the glass or bottle. Reservations are required. For more information or to make a reservation, call  561-630-3660 or visit 3forks.com/palmbeachgardens.  III Forks is located at 4645 PGA Boulevard in Palm Beach Gardens. Hours are Monday through Thursday, 5–10 p.m., Friday and Saturday, 5–11 p.m., and Sunday, 5–9 p.m.
July 3-First Wednesday Wine Tasting at III Forks Prime Steakhouse inHallandale.  All the same information as above except for wine menu changes. For more information or to make a reservation, call  954-457-3920 or visit 3forks.com.  III Forks is located at The Village at Gulfstream Park at 501 Silks Run in Hallandale. Hours are Monday through Thursday, 5 to 10 p.m.,Friday and Saturday, 5–11 p.m., and Sunday, 5pm to 9pm.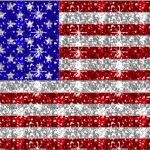 July 4–

America's

Independence

Day!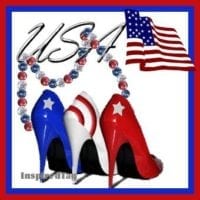 July 6- Hugh Jackman-"Wolverine" sings, dances, acts and does everything well-7pm at the BB & T Center, Sunrise; Tickets start at $45.25 at Ticketmaster.com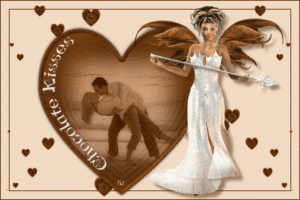 July 6-The Chocolate Dream – Exclusive Tour & Tasting for a Cause-4pm to 6pm-We've team up with our friends at 5150 Chocolate Co to provide you with an exclusive behind the scenes tour of their amazing Chocolate Factory along with a chocolate tasting session! If you haven't been to 5150 Chocolate Co. yet then you are in for a treat! This is a real life Willy Wonka Chocolate Factory that creates it's own chocolate from a number of different cacao beans. 5150 will go through the entire process and discuss the creation of their amazing chocolate delights of all types. All of the magic takes please in this factory, hence why they coin the phrase from bean to bar. This afternoon will be an epic and entertaining afternoon for the entire family! 100% of ALL proceeds made from ticket sales will go directly to The 1 Lyfe's mission to bring a sustainable water source to a rural area in Haiti. Admission: $10-Held at 5150 Chocolate Co., 1010 N. Federal Highway, Delray Beach, Florid

July 9 and 10-HIRING FAIRS-Cooper's Hawk Winery & Restaurants – one of the nation's fastest growing upscale casual dining restaurants – will be creating nearly 160 new full- and part-time Broward County jobs as it gears up for the grand opening of its new Fort Lauderdale location. The award-winning winery and Napa-style tasting room will be opening its 10th Florida location (3rd in Broward County) at The Galleria Mall this August. Due to the high number of positions, Cooper's Hawk is holding two separate hiring fairs over the next six weeks. Available positions include servers, line cooks, bartenders, tasting room attendants and hosts – nearly every job needed to deliver an upscale restaurant and winery. The hiring events will be on Tuesday, June 18 and Wednesday, June 19 and Tuesday, July 9 and Wednesday, July 10. Each event is from 8:30 a.m. to 4:00 p.m. Each event will take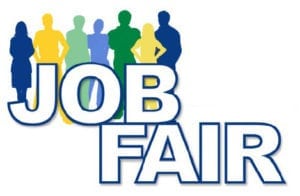 place at Galleria Mall where the new Fort Lauderdale restaurant will be located. Applicants are encouraged to schedule their interview in advance by applying online or texting CHFTL to 77948. Galleria Mall – 2568 East Sunrise Blvd., Fort Lauderdale, FL 33304 Please note, the hiring center is located on the second level next to Macy's. Parking is available in the orange lot. Applicants are encouraged to schedule their interview by texting CHFTL to 77948 or save time and apply in advance online at apply.chwinery.com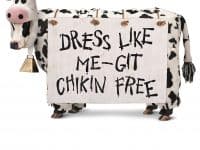 July 9-Moo! Dress Like a Cow For a Free Entrée- At Chick-fil-A. For the 15th year, on Cow Appreciation Day, July 9, visit any participating location dressed as a cow (Longhorn, Dairy, Hereford…it's your choice) and receive a FREE entrée. (Mobile orders are not eligible.) Choose from a breakfast, lunch or dinner entrée. (Salads are excluded.) For a full list of qualifying entrées and more info, click here  The bovine bargain is available from opening until 7 p.m. Anyone wearing anything cow-like will receive an entrée. Kids dressed like a cow may select a Kid's Meal. To find your nearest Chick-fil-A, click here for locations.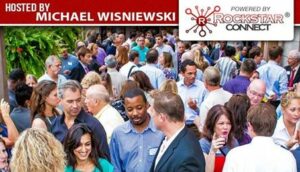 July 11-Free Delray Rockstar Connect-Free tickets and more information on Eventbrite: https://www.eventbrite.com/e/free-delray-beach-rockstar-connect-networking-event-july-florida-tickets-63150825820   Michael Wisniewski, the host of Delray Beach Networking powered by Rockstar Connect, invites you to an evening of Rockstar Connect networking at Sardinia Enoteca Ristorante from  6 PM to 8 PM. It is a mix-and-mingle, after-hours business networking event and all may attend. Unlike other evening networking events, admission is free of charge, there are no boring speakers and no one is trying to sell you anything. Bring your old friends, make new friends and create your next meaningful business connection. Sardinia Enoteca Ristorante is providing complimentary finger foods on a first come first served basis as well as the free event space. Attendees are encouraged to reciprocate the venue's generosity by making a beverage purchase and by tipping their servers. It is the Rockstar thing to do. Feel free to come early for dinner, or stay after for drinks. Rockstar Connect events are held in hundreds of cities around the United States and Canada and hundreds of thousands of networkers attend Rockstar Connect events every year. Our hosts believe that you have to give in order to get, which is why they organize this monthly event to support their local business community. Direct all questions to Rockstar Connect: 1 -800-205-2327.   Michael Wisniewski     http://wpb.larosarealty.com/ and  Rockstar Connect  https://www.rockstarconnect.com/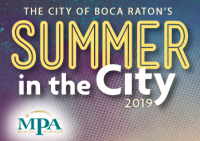 July 12- Game Night "On the Boardwalk"-7pm to 10pm-A fun night of games for the entire family! Play various beach and boardwalk-themed activities. A variety of food trucks will be on-hand and a live DJ will spin musical favorites.For more info. visit www.MiznerAmp.com
July 13- Masquerade Party & Dance at American Rock-$5 Cover-In The Cove Shopping Center-1600 E Hillsboro Blvd, Deerfield Beach, FL 33441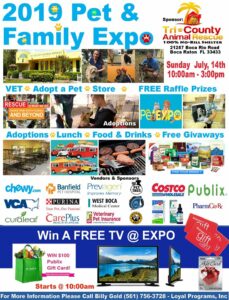 July 14-Pet & Family Expo
-10am to 3pm-Join us at the shelter for a day full of raffles, adoptions, food & drinks, treats, vendors and excitement everywhere you look! Win a FREE TV; Win $100 Publix Gift Card-Sponsored by the Tri-County Animal Rescue-Held at 21217 Boca Rio Road, Boca Raton 33433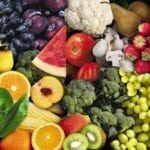 July 14-New Farmer's Market in Boca– Boca Center will be hosting monthly Farmer's Markets in the courtyard the second Sunday of every month  from 10am-2pm, you will be able to shop from your choice of 15+ local vendors. Enjoy a variety of fresh produce, handmade products, organic juices and more!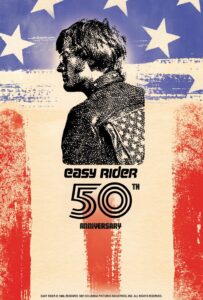 July 14 (and 17)-Easy Rider 50th Anniversary
-Restored in 4K by Sony Pictures Entertainment, Easy Rider returns to cinemas for a special 50th Anniversary event! Peter Fonda, Dennis Hopper (who also directs) and Academy Award® winner Jack Nicholson (Best Actor, One Flew Over The Cuckoo's Nest, 1975) star in this unconventional classic which Time Magazine hails as "one of the ten most important pictures of the decade." Experience the real, uncensored '60s counterculture in this compelling mixture of drugs, sex and armchair politics. In the role that catapulted him to stardom, Jack Nicholson portrays an alcoholic attorney who hooks up with two part-time, drug-dealing motorcycling (Fonda and Hopper) in search of their "American Dream." Heading from California to New Orleans, they sample the highs and lows of America the beautiful in a stoned-out quest for life's true meaning. Nominated for an Academy Award® (1969) for Best Screenplay (written by Peter Fonda, Dennis Hopper, Terry Southern), Easy Rider continues to touch a chord with audiences everywhere. This event will feature an exclusive introduction.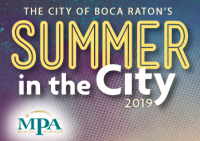 July 19- Battle of the Bands-Peace of Woodstock – Concert to celebrate the 50th Anniversary~  7:30p0m to 10:30pm-Free and Open to the Public-Bring a chair or blanket (or rent a chair for $5)-Visit www.MiznerAmp.com for more info.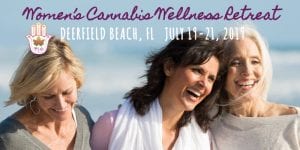 July 19 to 21-Women's Cannabis Wellness Retreat at the beautiful Wyndham Deerfield Beach Resort-An educational, experiential, transformational event created to elevate your MIND, BODY & SPIRIT;  Join us for a special retreat where you will meet and schmooze with Jewish women professionals to get the most up-to-date information about cannabis and wellness from doctors, holistic healers, and legal and other experts. You'll be in the right place if you are a woman consuming, considering, or curious about cannabis medicine. You'll learn about the gifts of this unique plant and how women are finding relief and cures for many symptoms. Sessions will include Cannabis medicine, CBD for wellness and hormonal issues, and how it supports health and balance in your body, and much more! Day, One Night or 2-Night packages available;  Schedule: Friday, July 19: Welcome 4:20 pm, Shabbat Dinner, Sacred Synergy Service, Belly Dancing / Saturday, July 20 (available for special day package): Cannabis Education, Wellness Treatments, Marketplace, Dinner, Live Concert / Sunday, July 21: Breakfast, Closing Ceremony, Personal cannabis coach assignments. Location: Wyndham Deerfield Beach Resort, 2096 Northeast 2nd Street, Deerfield Beach, FL 33441 For More Info & Tickets: WomensShabbatRetreat.eventbrite.com
July 20-Shooters Waterfront Hosts Fifth Annual "Rock the Dock" Outdoor Summer Concert Series-
The line-up of outdoor musical performances launches this July. The three-part weekend event will take place on July 20, August 31 and September 28 from 3 p.m. to 10 p.m.  Guests will enjoy southern rock, the best of the 80's and classic rock 'n' roll concerts on stage by South Florida's beloved local bands in addition to food and drink specials all day long on the sparkling Intracoastal Waterway. The Rock the Dock concert series at Shooters Waterfront is FREE and open to the public. The summer soiree will take place on Shooters Waterfront's lawn, and the party will span the venue's 4,000+ sq. ft. of picturesque waterfront space, offering a scenic location, valet parking and 340 feet of dockage for guests to arrive by land or sea. The Concert Schedule Includes:
Saturday, July 20, 2019
– Southern Rock themed: ShovelHead – 3 p.m. to 6 p.m. and Southern Blood – 7 p.m. to 10 p.m.; 
Saturday, August 31, 2019
– Classic Rock 'n' Roll themed: The Livesays – 3 p.m. to 6 p.m. and Mr. Nice Guy – 7 p.m. to 10 p.m.
Saturday, September 28, 2019
– 80's themed: Rubixx – 3 p.m. to 6 p.m. and Stereotomy – 7 p.m. to 10 p.m. Location: Shooters Waterfront, 3003 NE 32nd Ave. Fort Lauderdale, FL 33308 For more information, call 954-566-2855 or visit
http://shooterswaterfront.com/ 
July 20-Palm Beach Summer Beer Fest–Welcome Brewmeisters-Come one, come all, to the Palm Beach Summer Beer Fest. Think of us as your own cicerone of finely fermented beverages. This year, we have carefully curated a compendium of local and national breweries and their wares. We love beer! We know you do too! Did you know that the builders of Egypt's pyramids received 5 liters of beer per day? You do know that Palm Beach and Southern Florida is one of the best places in the world to enjoy the greatest of human refreshments. So grab your tickets before they are gone. V.I.P. Early Entrance: 1:00PM to 2:00PM-Includes one hour early entrance with timed and limited releases, a food voucher to the indoor concession, custom VIP swag and all the perks of GA as well. Price goes up on 7/15.; Advance General Admission: 2:00PM to 6:00pm-$45;  includes 5 oz. custom beer sampling mug with unlimited sampling within the show. Price goes up on 7/15;     Designated Driver: $10 Admission, Designated Drivers as well as anyone under 21 is required to buy a DD ticket. All DD's will have complementary water/soda at the concession stand. This price will remain through day of show. P.S. Not Just Beer here: Spirits and Wine Tastings, Gaming Room, Craft Donut Tasting, Craft Ice Cream Tasting, Main Stage Music; Held at the South Florida Fairgrounds-For more info. and tickets, CLICK HERE
July 24-Fem City Boca Delray Social-Join us for a Winedown Wednesday Happy Hour at the new Wine House Social in the Pineapple Grove arts district. Enjoy a complimentary glass of wine and light bites while getting to know your fellow fabulous Fems! Space is limited and advanced registration required. Registration is non-refundable.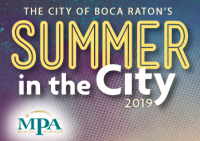 July 26- Bohemian Rhapsody Sing-a-Long-
Watch the award-winning PG-13 film while singing along to the Queen soundtrack-Visit www.MiznerAmp.com for more info.
__________________________________________________________________________________________
AUGUST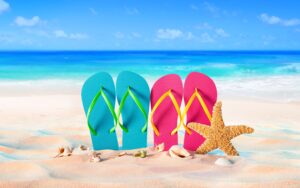 STEPPING OUT FLORIDA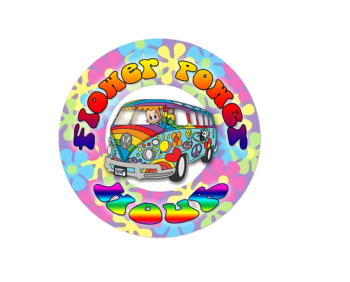 August 10-Summer of '69- The 50th Anniversary of Woodstock-
4 PM – 9 PM-Celebrating and calling all former flower children and lovers of the counter-culture to join us for The Summer of '69! Dress in your best 60s garb and compete for fun prizes. Bring your guitar and sing your favorite Joni Mitchell, Bob Dylan, Jimi Hendrix, Janis Joplin or Grateful Dead song at our Summer of '69 Open Mic. Participate in Yoga and Tie Dye Classes, enjoy a Drumming Circle and check out a dazzling array of hot rods during the Vintage Car Show. View the film Woodstock or just sit back and enjoy the sounds of the 60s from our live band – Viva! It will be "out of sight!" Bring your lawn chairs and blankets, dress in your best 60s outfits to participate in our fashion show;  Schedule: 4 – 8 pm – Woodstock (in our 336-seat theater); 5 – 6 pm – Yoga Class taught by Corbin Stacy of YogaHome on the front lawn; 5 – 7 pm – Arty Van Gogh – arts and crafts on a painted school bus; 5 – 9 pm – Artist Vendors in the Breezeway and along 1st Avenue; 5 – 9 pm – Food Trucks; 5 – 9 pm – Tie Dye Classes; 6 – 9 pm — Classic Car Show; 6 – 7 pm – Viva, a 60s band on the ArtsPlaza; 7 – 8 pm – Drumming Circle in the Digital Media Center; 7 – 8 pm – 60s-Themed Open Mic and 60s Fashion Show;8 – 9 pm – Viva, a 60s band on the showmobil;  Held at The Pompano Beach Cultural Center, 50 W Atlantic Blvd, Suite #1, Pompano Beach, Florida 33060