What's There To Do This Month (and Next)?                                                                                                 
                 

LIVE EVENTS   &  ONLINE EVENTS!!
JUNE   AND JULY  2023
___________________________________________________________________________________________                   
JUNE
June 6- South Florida Business Conference &  Expo in Fort Lauderdale

2pm to 8pm -Featuring a Business Expo, Technology Show, Medical Services and Health Care, Hospitality Showcase, Property Managers, International and Latin American Pavilion, Motivational Seminars, Educational Workshops, Real Estate and Developers, Venture Capital, Artificial Insurance, Cryptocurrency, Career Fair, Networking, Social Media and more; Held at the Sheraton Suites Cypress Creek, 555 NE 62nd Street, Ft. Lauderdale 33316
June 8-A Taste of Jazz    (Live Jazz + Wine Tastings)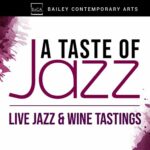 A Taste of Jazz at Bailey Contemporary Arts features entertaining and educational encounters with the musical genre, accompanied by wine tastings on the 2nd Thursday of each month. (NEXT: July 13) Join Martin Hand and the Gold Coast Jazz Quartet as they explore the origins of the music of jazz, how it moved throughout America and became the music it is today Jazz is the original music of America and is the basis for the popular music of the past and today. The Gold Coast Jazz Society has been a major presenter of jazz concerts, jazz education and jazz outreach programs in Broward County since 1992. They have maintained and preserved the heritage of jazz by presenting the music celebrating jazz's evolution over the past 100 years.  Every second Thursday join us for a new kind of combo featuring entertaining and educational encounters by Gold Coast Jazz Society musicians as they explore the origins of jazz, how it became the music it is today and the basis for the popular music of the past and present. From 7 – 7:30 pm we will have our wine tasting followed by music from 7:30 – 8:30 pm.  $20 Adults l $15 Pompano Beach Residents l Students FREE   For Tickets, CLICK HERE
The event is located in the heart of Downtown Pompano Beach on NE 1 Street and N. Flagler Avenue near Bailey Contemporary Arts Center, 41 NE 1st Street, Pompano Beach, FL 33060. Additional Parking available at City Hall (100 W. Atlantic Blvd.) and Cultural Center (50 W. Atlantic Blvd.)Bailey Contemporary Arts, 41 NE 1st Street, Pompano- For more info, CLICK HERE
June 9-World Oceans Day Art Exhibit and Concert-Special Event Invitation by Taras Oceanographic Foundation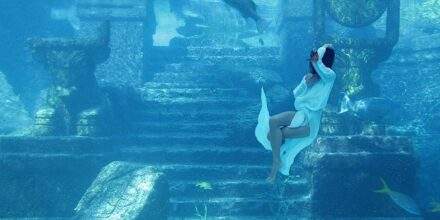 Together with the City of Riviera Beach, the Taras Oceanographic Foundation once again put together an art exhibit and live music performance to celebrate World Oceans Day. Both events are held on Friday, June 9th at the Marina Event Center, located at 190 E 13th Street in in Riviera Beach, FL 33404. The art exhibit opens at 5 pm and then stays open until the end of August. The concert starts at 7 pm and we expect it to conclude by 10 pm. Music performers are Tony McManus, Mark Russell, and Slava Tolstoy, all exceptional musicians.
The art exhibit will feature works Michael Alexander, Jessica Bourrett, Kris Davis, Cindy Oakes, Stephanie Stinch and Sharon Swift. The artists will be present and share personal stories related to their artwork. This is a great way to learn about the oceans, dolphins, sea turtles and all marine life that contributes to the richness of our coastal environment and communities .
The concert is open to the public and absolutely FREE. But you have to register below. If you register for yourself and others, please make sure you list the full names of everyone in your party in the 'Additional Notes' section of the form. Alternatively you can also send us an email.  CLICK HERE If you like to join our efforts and volunteer or intern in one capacity or another, please contact Stefan. Thank you!
June 9-Hard Rock Live-Comedian Kevin Hart Tonight!
June 9-Trevor Noah-8pm- is the most successful comedian in Africa and was host of the Emmy® Award-winning "The Daily Show" on Comedy Central for seven years.
For more information, CLICK HERE
June 13-Free Networking Event by Rockstar Connect in Delray
6pm to 8pm-. This event is a social, after-hours business networking event open to all industries and professions.  FREE to attend; Bring business cards; For more info, click here– Held at Boheme Bistro, 1118 E Atlantic Ave – Delray Beach, FL 33483
June 10 to 25- Disney's Newsies: The Broadway Musical at the Broward Center
Stop the presses! This Disney film turned Tony-winning Broadway hit inspires everyone to fight for what's right and seize the day. Set in turn-of-the century New York City, Newsies is the rousing tale of Jack Kelly, a charismatic newsboy and leader of a band of teenaged "newsies." When titans of publishing raise distribution prices at the newsboys' expense, Jack rallies newsies from across the city to strike against the unfair conditions and fight for what's right! Based on the 1992 motion picture and inspired by a true story, Newsies features a Tony Award-winning score by Alan Menken (Little Shop of Horrors, Sister Act) and Jack Feldman and a book by Tony Award winner Harvey Fierstein (Kinky Boots). Featuring the now classic songs "Carrying the Banner," "Seize the Day," and "Santa Fe," Newsies is packed with non-stop thrills and a timeless message, perfect for the whole family.  For info & TICKETS, CLICK HERE

June 15- Food Truck Frenzy in Deerfield
6pm to 9pm- Every third Thursday-At Quiet Waters Park, 401 Powerline Road, Deerfield- More info: 954-357-5100   (Next: July 20)
                            JUNE 18         FATHER'S DAY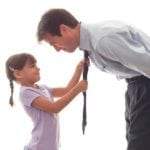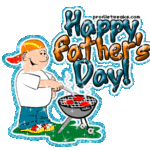 June 18- the 11th Annual Mizner Park Father's Day Classic Car Show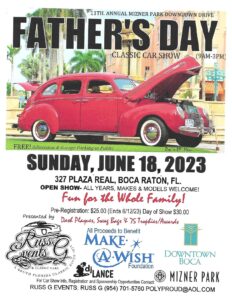 9am to 3pm-FREE Admission and garage parking for the public-Open Show: All years makes & models welcome. Held at 327 Plaza Real in Mizner Park, Boca Raton-To Register Your Car: Registration opens at 7:30am, rain or shine; Pre-Register: $25 (Until June 12);Register Day of the Show: $30; All Proceeds to Benefit Make-a-Wish Foundation; For car show info, registration and sponsorship opportunities, contact Russ G Events:  954-701-5760 or [email protected]
June 24- Cars and Coffee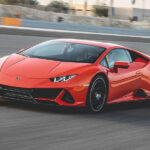 8am to 11am-Donuts, Coffee, Music, Tech Sessions, Cars-Free Event every 4th Saturday-Held at Masterson's Car Care of South Florida, 1935 NW 2nd Ave Boca Raton, FL 33432  561-245-8811 or  954-951-2525
Email:  [email protected]      www.mastersonswaxflorida.com
JULY