You're in the right place! It's YOUR "ENTERTAINMENT BIBLE"! This is the premier website for the 50+ years age group; We list (and organize) social and professional events EVERY DAY of the week. The website is FREE for everyone and available online 24 / 7
About Us
Things to do, Places to go, People to meet!



Let's go "STEPPING OUT" on the town!
WE ARE ON FIRE!
Did you know that we have the most comprehensive FREE website for events in S.FL? (there's nothing else like it!)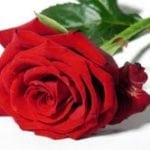 We have the most complete FREE listings of things to do (just scroll down our front page!
We have been honored for donating over $1000 per year of FREE advertising to charitable organizations for their events!
We've never missed a Monday (in 12 years of business!) sending out our "Monday Morning" update of events!!!!
How to reach us
'Stepping Out Florida' Event Website Our mailing address: 6547 Via Regina Boca Raton, FL 33433 Our email address: [email protected] Phone: 561-929-4449
Stats
Over 15,000 Monthly Visits
Over 1,000 Mobile Users
Over 500 Real Facebook Friends