WHAT'S THERE TO DO TONIGHT?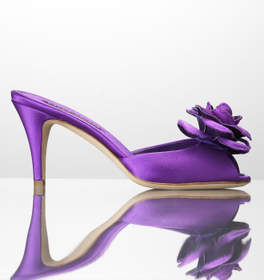 STEPPING OUT FLORIDA  
                                                                       SATURDAY, NOVEMBER 6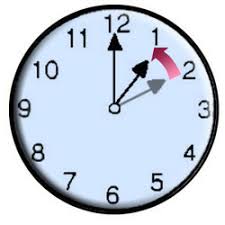 REMINDER!
   Daylight Savings Time Ends (Remember To Turn Clocks Back an Hour  Tonight- Get an Extra Hour of Sleep!)
_________________________________________________________________________
WE CONTINUE TO PROVIDE YOU WITH INFORMATION AND HUMOR…AND BOTH  LIVE & VIRTUAL EVENTS!
                                                                                      ___________________________
_________________________________________________________________________________________                          
Where to Find Music & Dancing:    (Call Venues to Confirm)      
(MORE on the front HOME page!  CLICK HERE &  Scroll down to 'Ongoing')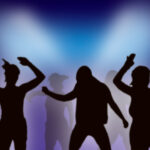 Boca:
Brickyard at 7050 W. Palmetto Park Rd.-561-544-0001 on Friday, Saturday (Latin) from 10pm and Sundays (Live Reggae from 10pm to 5am with Happy Hour Drink Pricing All Night);  "Norman's" in the Boca Raton Plaza Hotel at 2901 N. Federal Hwy., Boca Raton, call 561-750-9745; The Funky Biscuit; 303 SE Mizner Blvd, Boca Raton 33432 https://www.funkybiscuit.com/full-event-list/ Crazy Uncle Mikes at 6450 N. Federal Hwy. in Boca, CrazyUncleMikes.com or call 561-931-2889; Pavilion Grille (see ad above)
Delray:
Arts Garage at 94 NE 2nd Avenue in Delray Beach at artsgarage.org or 561-450-6357;  Bostons on the Beach at 40 S. Ocean Blvd.  in Delray Beach, call 561-278-3364;   Johnnie Brown's at 301 E. Atlantic Ave. in Delray, JohnnieBrowns.com or call 561-243-9911;   Silverball Museum at 19 NE 3rd Ave. in Delray Beach, call 561-266-3294; Magic Bus (Classic Rock) at  The Blue Anchor Pub  at 804 E. Atlantic Avenue in Delray Beach, call to confirm band, 561-272-7272; Ocean One located in Delray Marketplace  (north end of mall),  14851 Lyons road, Suite 122, Delray Beach ,FL 33446     www.Ocean1Grill.com
Boynton and North:
Rhum Shak at 802 Lake Avenue in Lake Worth, call 561-755-7486;  Mathews Brewing Company, 130 S H St., Lake Worth mathewsbrewingcompany.com      Das Bier Garden at 1203 Town Center Drive in Jupiter, call 561-776-8669; Ravish at 210 E. Ocean Blvd., Lantana  ravishkitchen.com;   Old Key Lime, 300 E Ocean Ave, Lantana  oldkeylimehouse.com
West Palm Beach:
Copper Blues Rock Pub, 550 S. Rosemary Ave., call 561-404-4101; The Blind Monk, 410 Evernia St.,  Click here;   City Place on the Plaza, 500 S. Rosemary Avenue, Clematis by Night in Centennial Sq. (Fri. & Sat. 7pm), E. R. Bradley's, 104 Clematis Street, Click here O'Shea's Irish Pub, 531 Clematis, Click here Renegades Country Bar & Grill, 600 Village Blvd. and Respectable Street, 518 Clematis St., Click Here
____________________________________________________________________________________________
Pavilion Grille
November 6- Closed for a Private Party, BUT….
COME BACK  ON TUESDAY, NOVEMBER 9 for music by "Cachet Band" with the fabulous Johnny Minnis- 6pm: Dinner Starts Being Served; Music at 7:30pm: Come dance the night away!  It feels great to get out once again and Meet, Mix, Mingle, Dine, and Dance at the Pavilion Grille in Boca Raton! Both Singles and Couples welcome! Full Dinner Menu is available. ($20 Food and Beverage minimum Tuesday-Thursday;) $25 Food and Beverage minimum on Friday and Saturday; Call 561-912-0000 for reservations or more information. Pavilion Grille, 301 Yamato Rd, Boca Raton, 33431, is located in the lobby of the Seeman Holtz Building located on the NE corner of the intersection of Dixie Hwy and Yamato Road, and has distinctive large glass sides. FREE parking in the lot or garage and enter the lobby to a wonderful world of music and dancing.  www.PavilionGrille.com    What a great place to dine, dance and mingle!
All tables, chairs, railings and counters are sanitized repeatedly. We recommend that you wear a mask while walking around, going to the restrooms and on the dance floor. Not all of our staff have been vaccinated nor all of our customers and many are still afraid.
We will be open for Lunch Tuesday through Friday, from 12pm to 4pm, We are also open for Take-out.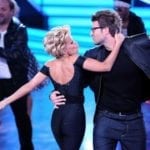 The Week Ahead: Tuesday, November 9: Cachet Band; Wednesday, November 10: Closed for a Private Party; Friday, November 12: Angelo & The Reminisce Band
  Best Dance Floor!   Best Chef!    Best Boca Venue!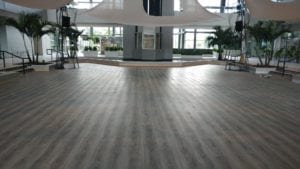 The Pavilion's Great Chef Cristian, formally of Josephine's, Tavolino's and Casa de Angelo will add his distinct Italian touch to our menu.
_______________________________________________________________
November 6- The Boogie Brothers Sing Hits from the 60s to the 80s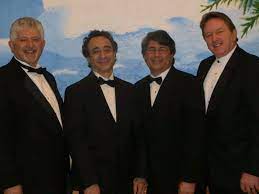 8pm-in the newly renovated theater at Sunrise Lakes Phase 4-This diverse 4 piece group sings hits from the 1960's to the 1980's. With years of experience playing music from the legends of classic rock, these 4 very talented performers will deliver incredible sound, pinpoint harmonies and magnetic stage presence. This is only one of more than 15 exciting shows planned this season. Tickets may be purchased individually or in a Winter Show Subscription. Buy a full package of 15 shows for a 10% discount or any 5 shows bought at once for a $10 discount. Tickets for this show are $10 each and are available at the box office or at the door (cash or check only please); Located at 10102 Sunrise Lakes Blvd, Sunrise, FL 33322  Box Office Open: Monday – Friday, 9:00 AM – 2 PM, and 90 minutes prior to showtimes.  For more info.: (954) 748-3230 or email: [email protected] The next show is November 14, "The Rambling String Band." For more details and upcoming show schedule, Click here:    http://www.sl4recdistrict.com
November 6 (and more dates) -Mamma Mia!  The Number One Musical in the World! At the Wick Theater in Boca
Our 2021/2022 season kicks off with the number one musical in the world making its Wick Theatre debut with a 6 week run. This mega-hit, jukebox musical is stuffed with energetic dance numbers and timeless ABBA favorites like SOS, TAKE A CHANCE ON ME, DANCING QUEEN and THE WINNER TAKES IT ALL. Based on the songs of the Swedish rock group, the story involves a young woman's search for her birth father that turns into an enchanting tale of love, laughter and friendship all set to ABBA's incredible music. This is fun for the entire family with a combination of story-telling magic and ABBA's timeless songs. The end will have the entire audience on their feet dancing, moving and clapping to the fantastic music! DON'T MISS THIS ONE!!  For more info. and TICKETS, CLICK HERE The Wick Theatre & Costume Museum is located at: 7901 North Federal Highway Boca Raton, FL 33487 Box Office Hours: Monday-Saturday 10:00 am to 6:00 pm Sunday 12:00 pm to 6:00 pm; Email: [email protected] Box Office: 561-995-2333   Show runs until Nov. 14; Showtimes:  November 10, 11, 13 at 2pm & 7:30pm;  November 5 and 12 at 7:30pm; November 7 and 14 at 2pm
November 6- Muddy Waters Restaurant –

CHARCOAL BBQ TODAY!!    AVAILABLE ALL DAY—-TILL IT'S GONE!
NEW DESSERTS, AND "DESSERT BEVERAGES" (Try a "Key Lime Pie Martini!") FOR THE MENU, CLICK AND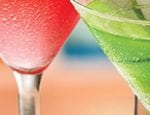 SCROLL DOWN!!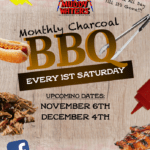 -CLICK HERE
NEW SPECIALS EVERY DAY!   IRISH MONDAY, PARROT HEAD TUESDAY, CARIBBEAN WEDNESDAY, MARDI GRAS THURSDAY, FISH FRIDAY, SHRIMPEN OUT SATURDAYS, PRIME TIME SUNDAYS!      HAPPY HOUR EVERY DAY OF THE WEEK 4PM to 7PM    
MENU: CLICK HERE  

HOURS OF OPERATION: OPEN 7 DAYS A WEEK- Sunday to Thursday 11AM -9PM;   Friday & Saturday 11AM to 10PM  (Take Out & Dine In Available) 
FREE DRINK (on Mondays) when you wear a Muddy's t-shirt or hat   
" A Lotta Key West Right Here in Deerfield Beach"! Come slip into "Island Mode"!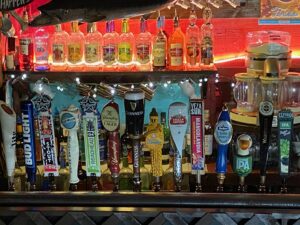 2237 W. Hillsboro Blvd, Deerfield Beach, FL 33442   Phone: 954-428-6577 | email: [email protected]    website:  www.MuddyWatersRestaurant.com    Click to View Menu   Click to View Virtual Tour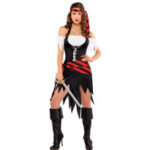 NEW! Locally brewed CRAFT BEERS on Tap!
 CHARCOAL BBQ TODAY! SATURDAY, NOVEMBER 6— First Saturday of every month

November 6-"Live Theatre? FINALLY!" Come Enjoy Our Actor's Rep Improvisational Theatre Show

8pm-Our Improvisational theatre show opens and closes on the same night. We used your suggestions to create an evening of theatre right before your eyes. Whose Line Is It Anyway Improv games and scenic improv means that there is something for everyone. At Bob Carters Actor's Workshop & Repertory Company,  1000 N Dixie Hwy, West Palm Beach 33401  We hope to share laughs together soon! Tickets are $15;  For more info. and tickets, CLICK HERE
** Shows are created on the spot and usually have a PG-13 ish rating. Not recommended for young children **
November 6, 7 and 13-Camelot Days Medieval Festival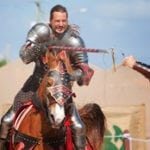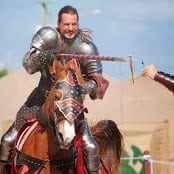 Camelot is back! Buy your tickets early with coupon code "FACEBOOK21" and get a 15% discount! JOUSTING, Sword Fighting, Music, Dancing, Artisans, Crafters, Food, Games, Comedy, Magic, the Living Chess Game & Family-Friendly fun. Bring back the days of yore to TY Park. Centrally located off of I-95 and Sheridan in Hollywood, FL. Camelot Days allows you to relive the magic of the past.  For more info. and tickets, CLICK HERE
November 6-

Silver Ball Retro Arcade-Live Music / School of Rock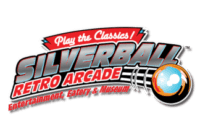 8pm to 11pm-Live Music Tonight by School of Rock! Don't miss a chance to experience fantastic classic pinball machines and arcade games from as far back as the 1930s, and also a trendy place for parties and events. Here's the most exciting feature: once you pay admission, you get unlimited free play on ALL of the machines! Play non-stop games, no quarters or tokens needed, ever! Play to your heart's content!
Located in the hottest spot in Delray, just off Atlantic Avenue. You can enjoy delicious treats from our New Jersey Boardwalk style menu and adults love the "all inclusive" Happy Hour. Come yourself or spend some quality family time. Adults love the nostalgia of arcade games like Space Invaders, Ms. Pac Man, Galaga, Street Fighter, Donkey Kong, Asteroids, and Terminator while the kids and cool teens enjoy favorite pop culture icons like Guns N' Roses, Elvis, Kiss, The Hobbit, Star Trek and Skee Ball. The collection is huge: there are 2 levels of machines, both new and vintage, so there is something special for everyone.  So come on in and play for an  hour, half day or ALL DAY!  The beauty of our "re-entry passes" is that you can play, then leave and walk around "The Avenue" yet still come back in and play again. It's not hard to get hooked, and when you do, we have memberships  available for you.
Reviews-What They're Saying:
Mark Pereira           "It's the coolest place on Earth. It's the ultimate pinball, arcade … it's everything all in one."
Jan M. Rodriguez   "This place is awesome, great games selection with a super friendly staff."
Richard Schagrin   "They have bar type food, pizzas, wings, hot dogs, and other stuff. "
Open everyday Noon to Midnight (Until 2am on Friday and Saturday)  Happy Hour 12pm to 7pm includes half price on all drinks and $6 bar bites Monday thru Friday    
https://silverballmuseum.com/delray-beach
Located next to the train tracks at 9 NE 3rd Ave, Delray Beach, FL 33483   561-266-3294
November 6-"Sounds at Sundown"-FREE Concert in Margate; Rock & Oldies
6:00 PM to 9PM-Music, Food Trucks-Rock & Oldies – FREE Concert;  The 21st Annual Sounds at Sundown concert series features live music and food trucks serving up delicious snacks, meals, and desserts. Bring your lawn chairs and blankets. NW Corner of 441 and Margate Blvd., Margate
November 6 to 21-The 36th Annual Fort Lauderdale International Film Festival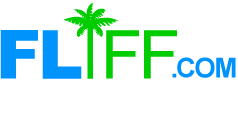 In theater and Virtual Screenings; Special Guests, Unique Parties; For info. and tickets: FLIFF.com or 954-525-FILM (-3456)
November 6 to 20-PRIME OnLine Virtual Event
Florida's PRIME Online virtual event will continue to bring timely, informative and inspiring local content designed for Central and South Florida's 50+ to the community in a convenient and safe way. We're proud to present our featured speakers:  Headline Speaker: Tamron Hall; Home Improvement Seminars: Ron Hazelton; Interview with Favorite Authors: Jeffery Deaver | The Final Twist & The Midnight Lock; Alison Gaylin | The Collective & Never Look Back; Rachel Howzell Hall | And Now She's Gone & These Toxic Things; Travel Seminar; Jan L. Jones, Ph.D with Bob Picozzi; Wellness Seminar: Dallas Blaney, Ph.D. with Ann Abernethy; Cooking Seminar: Sam Zien  – Sam the Cooking Guy; Cooking Seminar: Katie Quinn;  Lifestyle Seminar: Lori Allen;  For more info. and to Register: https://primeonlineflorida.6connex.com/event/PrimeOnline/login
November 6- New Comedy Club Now Open in Dania Pointe-Featuring Comedian Michael Blackson
8pm to 10pm-Dania Beach Improv is NOW OPEN! Located at Dania Pointe (near Bowlero), tickets are ON SALE now for some of the hottest comedians on tour. Click here to browse the upcoming lineup & get tickets. NOTE: Most shows WILL sell out approximately two weeks in advance, so get your tickets ASAP! Seating is First Come, First Served. Due to Covid 19, Guidelines capacity is limited. Arrive early to be sure of a good seat.  Location: Dania Improv,  177 North Pointe Drive #STE J105,  Dania Beach, FL 33004 -For more info. call 954-981-5653 or CLICK HERE – To confirm info., to see the calendar and to purchase tickets, CLICK HERE
November 6- Hair Daze and the Amazing 80's Rock Show at Galuppi's
7:00pm to 11pm: Hair Daze, the best (and "worst" of 80's rock-Seating is available first come first serve. A limited number of tables may also be reserved in advance via Galuppi's online reservation system for an additional charge. Join us outside at the covered-patio bar  Located at 1103 N Federal Hwy, Pompano Beach, FL 33062-Reservations recommended. Make advance seat reservations by calling 954-785-0226. All guests without a reservation will be seated on a first come first serve basis only as long as tables are available (Free Admission) Purchase Band Boxes online: choose a table from the chart, select a date, and book your table; CLICK HERE

November 6- Lobster & Stone Crab Season Now
Yum! Yay! Enjoy Lobsters!  (Until March 31)
(Another YAY!) Stone Crab Season: October 15 to May 1
November 6-A

t Legends Lounge at Seminole CASINO Coconut Creek
Live Entertainment: Thursday, Friday and Saturday from 6pm to 10pm-Open every day from 5pm to 10pm; weekends from 5pm to 11pm; In the Seminole Casino at Coconut Creek; 5550 NW 40th Street, Coconut Creek 33073- 954-977-6700 or CLICK HERE
November 6-The Big Easy CASINO in Hallandale
(Formerly 'Mardi Gras" Casino)-Now open 9am to 3am, 7 days a week; Poker Room open from 10am to 4am, 7 days a week;  831 N. Federal Hwy., Hallandale Beach 33009-Phone 954-924-3400 To see all the promotions, CLICK HERE
November 6-Casino- Palm Beach Kennel Club (PBKC) in West Palm-Open
Offering exciting horse racing simulcast action, exceptional dining, fun events and one of Florida's largest poker rooms. At 1111 N. Congress Avenue in West Palm;  For more info:  https://pbkennelclub.com/ or  561-683-2222
November 6-Sick Puppies Improv Comedy Show in Delray Beach
7:30-8:30 PM-Live and completely improvised comedy show-Location: Doghouse Theater, 105 Northwest 5th Avenue, Delray Beach, FL 33445- For more info. and tickets, CLICK HERE
For the 8:30pm to 9:30pm show, CLICK HERE
November 6-Cafe Vico
4:30 PM – 7:30 PM ( Every Saturday): Danny Del Rey;   8pm to 11pm-: For schedule: CLICK HERE–-Live Music-At 1125 N. Federal Hwy.-Ft. Lauderdale 33304-Phone: 954-565-9681   Second Location: (formerly Nick's)- 3496 N. Ocean Blvd., Ft. Lauderdale 33308  Phone: 954- 563- 6441 Happy Hour from 4- 6pm Daily;  Live Entertainment Thursday – Sunday;  For entertainment schedule, CLICK HERE
November 6- Outdoor Dancing at Ocean One in Delray Marketplace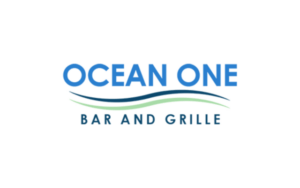 6pm to 9:30pm-Just like Ocean One formerly located on Atlantic Avenue (east), here's a new place to dance 7 nights a week outside on the patio but under cover, (and on Fridays and Sundays, it's with fabulous DJ Jammin' Jimmy. He plays every genre of music and it's always very danceable: hustle, swing, Latin.) The food is good and inexpensive, and it's still 3 drinks for $10, and $3 beers. Spacious, trendy indoor/outdoor bar, plenty of indoor/outdoor seating. Masks are required while dancing. Reservations may be made online. Ocean One is located in Delray Marketplace  (north end of mall),  14851 Lyons road, Suite 122,  Delray Beach 33446   Call to confirm: Phone: 561-565-5501      www.Ocean1Grill.com
November 6 and 7-Clematis Street Interactive Waterworks Show at Centennial Fountain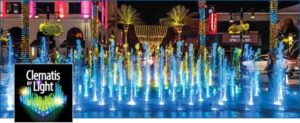 8pm to 10pm-Centennial Fountain comes to life with lights and music in an interactive dancing fountain waterworks show. Beautiful new dancing fountain feature at 150 N. Clematis Street, West Palm Beach. Shows are Thursdays–Sundays, 8–10 p.m. with three shows per hour; Come enjoy the full soakers, music, fountain and palm lights.  The fountain has been decked out with a state-of-the-art operating system giving water the power to dance to music and 109 LED lights with 16.7 million colors. Interactive play is not allowed during special programming. Visitors must remain behind the ropes when viewing shows. However, Centennial Fountain runs in normal interactive play mode daily from 10 a.m. to 10 p.m. For more information, call 561-822-1515.
November 6- The Norton Museum of Art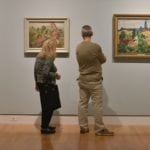 The Norton is open six days a week  For more info. , address, hours, and schedule of events, CLICK HERE
November 6- The New Delray Beach Market Is Open
Delray Beach Market has "bites" to satisfy any craving, craft cocktails, visionary art, immersive pop-ups, and more-At least 25 new vendors (CLICK HERE). Located at: 33 SE 3rd Ave, Delray Beach, FL 33483   Phone:  561-562-7000   Contact Us: [email protected]
November 6-Museum of Discovery & Science is Open Everyday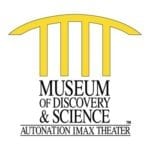 The Museum has officially resumed full daily operations.   Thank you for your understanding, trust and support during these exceptional times. Hours are: Tuesday Through Saturday: 10 a.m. – 5 p.m. ; Sunday: 12 p.m. – 5 p.m. MODS is open to the public. Face coverings are mandatory for all guests, ages 2 and older. Admission is limited and we recommend purchasing admission tickets in advance of your visit. Museum of Discovery and Science | 401 SW 2nd St, Fort Lauderdale, FL 33312   mods.org Phone: 954-467-6637
November 6-"Lips" Has Re-Opened in Fort Lauderdale and Announced New Cast Members
Lips, the ultimate in drag dining which was established more than 30 years is back! New talented performers  made their debut during the venue's return on Thursday, April 22. Dinner shows Thursday through Saturday and Gospel Brunch every Sunday. Yvonne Lamé, Lips founder and co-owner said, "Our new additions, as well as our current cast, represent the top tier of South Florida talent and we're excited to showcase them as part of our unique brand of dining and entertainment which includes great food, signature drinks and a Las Vegas style show.' 'In keeping with the tradition of Lips' nightly themed shows, the reopening will kick off with "The Divas" on Thursday nights, Glitz & Glam every Friday and Saturday and Lips' drag-a-licious Gospel Brunch on Sunday. Guests will continue to enjoy a delicious dinner served by our ladies of Lips from a popular drag-themed menu which features salads, appetizers and entrees, including Chicken Marsala, Atlantic Salmon, Baby Back Ribs, Steak, Garden Vegetable Curry, Mushroom or Lobster Ravioli. Lips also offers a full bar serving its world-famous frozen cosmos and other tasty specialty drinks. Reservations are required and can be made by calling (954) 567-0987. Follow us on Facebook @LipsFTL and Instagram @lipsfla, or for more information, visit www.lipsusa.com or CLICK HERE
November 6- Live Music at Prezzo's in Boca Raton
8pm – 10pm-Live Music Friday & Saturday-Outside on the patio; Located at 5560 N Military Trail #300, Boca Raton, FL 33496-To see the schedule:  CLICK HERE  and then "Promotions" and "Live Music"  or  561-314-6840
November 6 and 7 – Live Music on the Patio at Farmer's Table
Great Food, Cocktails & Patio Views!  Voted 100 Best Al Fresco Restaurants in America by OpenTable;  All is socially-distanced, in one of Palm Beach County's largest outdoor facilities. Weekend Line Up:  Friday and Saturday,  6:30pm-9pm;  Sunday, Jazz Brunch 11am-2pm;  $7 Bar Bites Menu; Every day, starting at 5pm.  Farmer's Table Boca,  1901 N Military Trail, Boca Raton 33431   CALL TO CONFIRM: 561-417-5836  or CLICK HERE
November 6 and 7–Happy Hour at Tavolino in Coral Springs & Live Entertainment
Happy Hour: Mon-Fri (4-7), Sat & Sun (4-6)- Get 1/2 OFF our frequently updated specialty cocktail list full of seasonal crafted cocktails and martinis, & bar bites (Only Valid at Bar, Hi-Tops, & Cocktail Tables) – And Live Entertainment Thursday-Sunday: Tavolino Della Notte, 10181 W Sample Rd, Coral Springs, FL, 33065  CALL to Confirm: Phone: 954-509-0046 TavolinoRestaurant.com
November 6 and 7-Tri-Rail:  Train Tracker & Fare Calculator
Looking for something new and fun to do? Ride Tri-Rail to some favorite South Florida destinations such as History Fort Lauderdale and Museum of Discovery and Science in downtown Fort Lauderdale, Bayside Marketplace and Perez Art Museum in Miami and Rosemary Square and Palm Beach Zoo in Palm Beach. Tri-Rail offers free parking at 18 convenient train stations plus WiFi and bike racks on the trains.   For more info:  tri-rail.com.
November 6 – Drive-In Movies are Back! At the Lake Worth and Sunrise Swap Shops  (see movies & times)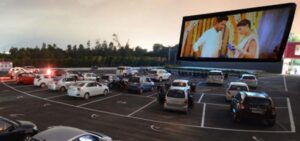 Lake Worth: NOW SHOWING:  Dune. Halloween Kills, Last Night in SoHo; For prices and times-Movies at various times; Located at 3438 Lake Worth Road-Call 561-965-4518  For more details, on Facebook, CLICK HERE
Sunrise:  NOW SHOWING: Last Night in SoHo, Dune, Ron's Gone Wrong, No Time to Die, Halloween Kills, Venom -At the Fort Lauderdale Swap Shop, 3291 W. Sunrise Blvd., Ft. Lauderdale 33311 Phone: 954-791-7927-Movies start at 7pm nightly-FREE Movie Ticket Tuesday Only; 2nd showings also; To see the movies playing and times, CLICK HERE  or -see Facebook CLICK HERE
November 6-Music on the Patio at Max's in Mizner Park
8:30PM-midnight -At Max's Grille in Mizner Park in Boca Raton-8pm-More info: click here or call -561-358-0080
_______________________________
NEW Restaurants OPEN and Coming: 

  (More than 60) !!!
TO SEE THE FULL LIST, CLICK HERE
Just to name a few:

Vinos Wine Bar and Cocktail Lounge will rejoin three other Vinos Wine Bar locations (Galt Ocean Mile, Key West and Coconut Grove) and Chelley's Hotsy-Totsy Bar & Grill and Sidecar Speakeasy in Hollywood (the Vinos speakeasy will be called Sidecar 2). The new Vinos takes over a former bank at 901 E. Las Olas Blvd. in a Spanish-style building perfectly suited for its new tenants, with large Las Olas-facing windows, arched transoms, wrought-iron flourishes and a covered front patio for outdoor noshing and people watching. Vinos Wine Bar and Cocktail Lounge is at 901 E. Las Olas Blvd., Fort Lauderdale. Call 954-765-6730 or visit VinosWineBars.com
Calaveras Cantina, Open – This Mexican restaurant is located in the spot where Junior's Restaurant was in Mizner Park. (The other location is in Jupiter.)
Strike 10 Bowling, opening soon – It's not an eatery, but it will have food, and was supposed to open in 2020. Strike 10 Bowling Alley is moving into the former Uncle Julio's spot with full lanes and a few mini lanes. The Strike 10 Bowling location at Gulfstream Park offers a hookah lounge, billiards, a sports bar and more.
American Social, opening soon – With restaurants in Fort Lauderdale, Miami, Tampa and Orlando, this casual sports bar is planning to open in Boca Raton in fall 2021.
______________________________________
(

May Be Changes Below Due to Covid- Call First to Confirm)
City of Boca Raton's Waterfront Park
The City's NEWEST waterfront park is officially open! Bring the family to enjoy at Hillsboro El Rio Park SOUTH. Explore and enjoy the brand-new playground, join in on a pick-up game of basketball, pickleball, or volleyball, launch a kayak/paddleboard/canoe or wander the pristine grounds of the park. For more information,  CLICK HERE
Pony Rides and Weekend Guided Horse Trail Rides
At Tradewinds Park & Stables-3600 W. Sample Rd., Coconut Creek​, FL 33073    CALL to confirm:  Phone: 954-357-8870 Email: [email protected]    Gate Fee:  $1.50/person weekends and holidays (children 5 and under free)
$5 Tri-Rail Rides on Weekends-On weekends, Tri-Rail offers $5 all-day fares its train routes in South Florida. Tri-Rail runs from Miami to West Palm Beach. On weekdays, regular one-way fares are $2.50 to $6.90 for adults, depending on the route. Kids age 4 and younger ride for free. Information is on the Tri-Rail website or 800-874-7245 Call to confirm
Also:   Farmer's Markets- Scroll down for more info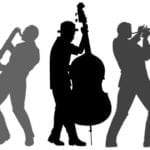 Jazz Venue –  The NYSW Jazz Lounge, at 107 SW Sixth St, Fort Lauderdale, 4pm to 2am. Saturday. Admission is free. The owner is Miguel Pilgram, a former Navy communications specialist who won a $52 million lottery jackpot 8 years ago. The 1500 sq. ft. indoor / outdoor space will host live music every night except Monday; the venue will feature classic jazz, Latin jazz and undiscovered artists-For more info & to confirm: 954-765-6141 or click here: https://www.nyswjazzlounge.com/calendar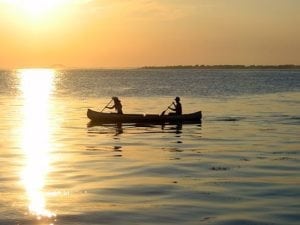 Saturday Night Moonlight Guided Canoe Tours:    7:00 – 9:00 p.m. Meet at the Lee Road Boat Ramp to enjoy a guided moonlight canoe tour through a portion of the Refuge interior. Wear a long-sleeved shirt and long pants and bring a flashlight and bug spray. Canoe rental from Loxahatchee Canoeing is $35; you may not bring your own. (One canoe seats 2 to 3 people.) RESERVATIONS REQUIRED – Call LOXAHATCHEE CANOEING to confirm at 561-733-0192.  (Note: Also, Guided Canoe Tours Every Saturday MORNING, 9:00 – 11:15 a.m.)

(Scroll down to see GREEN MARKETS)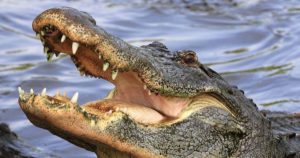 Alligator Feeding–1pm to 1:15pm-Join us every Saturday (and Wednesday) at 1pm to listen to a short talk on alligators and watch our resident alligator feed on his favorite food; Admission into the center is $5.00 per person ages 3 and up. The alligator feeding is included with admission. For more information and to confirm 561-274-SAND (7263).  Walk-ins welcome- At The Sandoway House Nature Center, 142 S. Ocean Blvd.,   Delray Beach, FL 33483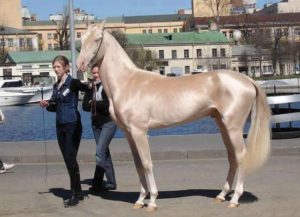 Breakfast at Gulf Stream–Make Mornings Memorable! This popular Saturday morning tradition is a must-do for families and racing fans alike! Every Saturday, from 8 am – 11 am, Rain or Shine* | Stretch's BBQ & Tiki Area-Come on out and watch our champion horses training on the track, listen to our guest speakers talk about their role in the Thoroughbred horse racing industry, and take a free tram tour through the Backstretch for a behind-the-scenes look at what goes into caring for the horses. Plus, meet your favorite famous characters, and have the kiddos get their photo taken atop a real-life horse! Table and tram tour reservations are accepted for groups of 10 or more. CALL to CONFIRM: Nancy Berry before 5 PM the Friday prior to hold your spot (954-457-6284)-Buffet Breakfast for $10 per person. Kids 2 and under eat free! | 8 AM – 11 AM  Different Character Appearances Each Week for the Children | 9 AM – 11 AM; Free t-shirt with the purchase of a buffet breakfast | 8 AM – 11 AM; Visit with Horse | 9 AM – 10 AM; Guest Speakers | 9 AM – 9:30 AM;  Free Tram Tours | 8:30 AM • 9:15 AM • 10 AM *Must arrive before 9:30 AM to guarantee a spot on a tour.

Scroll down and see  GREEN MARKETS OPEN TODAY!

IMAX Theater Is Better Than Ever-OPEN  ( $10 TUESDAYS IN OCTOBER)
The Museum of Discovery & Science IMAX Theater-For Info, Click HERE or www.MODS.org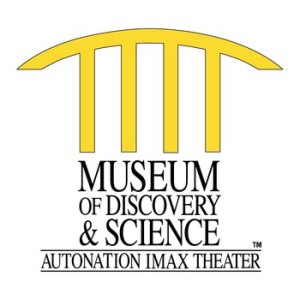 IMAX 3D- Located at 401  SW 2nd St. Fort Lauderdale-Call to confirm: Phone:  954-713-0930
NOTE: The AutoNation IMAX Theater upgraded their projection and sound system to IMAX with 4K Laser; Wait till you see the new IMAX with laser system!  Groundbreaking movie projection technology will transform the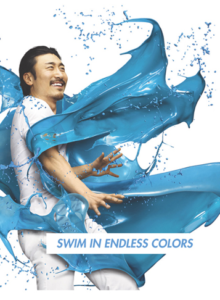 AutoNation IMAX 3D Theater experience into one of the most extraordinary theater experiences in the world.
Now the AutoNation IMAX 3D Theater will be the only place in Florida, and one of only a few in the world, to offer 2D and 3D movies using the new IMAX WITH LASER system.  For IMAX Movie Schedule, CLICK HERE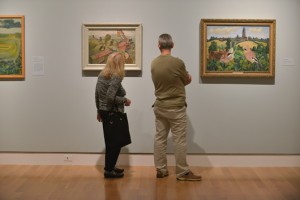 Norton Museum- There's much to celebrate at the Norton this month: The Museum reopened this past summer after a five-week hiatus to re-install galleries and prep for construction.
To confirm Exhibitions, Programs, Tours, Art After Dark, Theater Lab (new), and more, CLICK HERE 
The Big Easy Casino
(formerly "Mardi Gras" Casino)- 831 N Federal Hwy, Hallandale Beach, FL, 954-924-3200 or email:  [email protected]  Hours of Operation: Now  9:00am-3:00am 7 days a week; Poker Room 10am to 4am every day of the week-To see promotions, CLICK HERE
The Casino at Dania Beach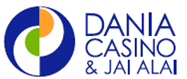 Casino, Concert Venue, Comedy Club! The newest casino in Broward County is here! Try out an all new gaming… 301 E Dania Beach Blvd, Dania Beach, FL 33004 -Call to confirm: Phone:(954) 920-1511  or See Promotions:  www.casinoDaniaBeach.com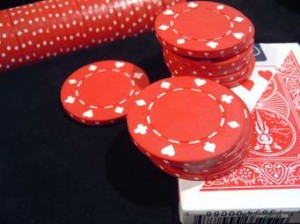 Note: Are you interested in a new job or know of someone who is looking? The new  Casino is still hiring Cocktail Waitresses, Bartenders, Cashiers, Security Agents & Housekeeping Personnel-Resumes should be sent to [email protected]
Casino- Palm Beach Kennel Club (PBKC) in West Palm
Offering exciting horse racing simulcast action, exceptional dining, fun events and one of Florida's largest poker rooms. At 1111 N. Congress Avenue in West Palm;  For more info:  https://pbkennelclub.com/ or  561-683-2222
Casino-

Seminole Casino Coconut Creek
Live Entertainment: Thursday, Friday and Saturday from 6pm to 10pm-Open every day from 5pm to 10pm; weekends from 5pm to 11pm; Slots and Table Games-In the Seminole Casino at Coconut Creek; 5550 NW 40th Street, Coconut Creek 33073- 954-977-6700 or CLICK HERE
Saturdays at Sanborn: Yoga in the Park (presented by Yoga Journey), 9:00 am -A Free Fitness Series-Bring your mats for yoga classes- Sanborn Square, 72 N. Federal Highway-Boca Raton- For more info and to confirm: DowntownBoca.org
Saturdays: Zumba at the Beach-  10:30 am – South Beach Pavilion at Palmetto Park Road & A1A-Boca Raton-Confirm first
                                              GREEN MARKETS: 
                                            (CALL TO CONFIRM)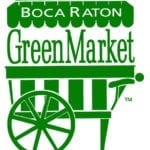 Boca Raton Green Market– MOVED: Open for its 22st season; But after 22 years at Royal Palm Place, the market made the move to the north City Hall parking lot (located at 201 W. Palmetto Park Rd.) since it had outgrown its location in Royal Palm Plaza and needed more parking spaces; So grab your shopping bags and head on over- Held every Saturday, 8am to 1pm, from November to May, find over 40 vendors with locally grown produce, bakery items, fresh eggs, plants & flowers, honey, cheeses, coffees & teas, doggie treats, prepared foods, live music and lots more.
Delray Beach SUMMER Green Market–9am to noon-FREE ADMISSION-In the heat of summer,  Delray's famed Green Market is about half the size of its high-season counterpart, with 30 vendors instead of 65, and a three-hour weekly duration instead of five; Instead of Old School Square Park, where the Winter Green Market is situated, the summer version takes place in the heart of The Set, a historic but emerging corridor between downtown and I-95. After you pick up your artisanal dog food and oil-scented soap and raw pistachio paste and organic asparagus, take a stroll around the community, where local leaders are hoping to establish a groovy, work-live-play hub. Delray Beach Tennis Center, 201 W. Atlantic Ave., Delray Beach
(Note: Delray Beach (WINTER) Green Market-until the end of May)-   Open 9am to 2pm- -An open air marketplace located at Old School Square Park, on NE 2nd Avenue, a half block north of Atlantic. At the Green Market you'll find more than 65 premier food vendors featuring farm-to-fork produce, just picked citrus, tropical fruit and juice, farm fresh eggs, raw milk and butter, artisan cheese and jams, fragrant baked goods, plenty of gluten free, vegan and organic products, fresh cut flowers, plants and other unique gourmet fare along with live musical entertainment each week-For more info, call 561-276-7511 or CLICK HERE
West Palm Beach Green Market (Closed Now-Returning October 2, 2021)-check for updates)-Now in its 23rd year, the market returns to the waterfront from 9am to 1pm – open on Saturdays from 9 am-1 pm at 101 S Flagler Dr., West Palm Beach; 561-822-1520   Includes 2 hours of free parking in city garages. wpb.org/GreenMarket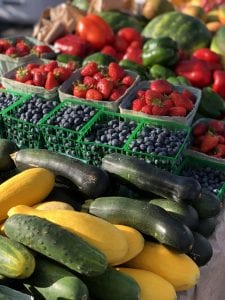 West Palm-Farmer's Market at Grandview Public Market-The Farmer's Market by Farriss Farm is open year-round to the public every Saturday, from 9 a.m. to 2 p.m. Visitors will enjoy a curated vendor lineup along with artfully arranged local and organic produce, quality meats, baked goods, cheeses, herbs, fresh flowers, local plants, and more. The al fresco market also features a plethora of regional artisan specialties such as breads, pastas, and local Florida honey. Participating vendors include Farriss Farm, CoLab Farms, La Montagne Des Saveurs, and Incredible Edible Landscapes. Live music by local bands and DJs. For more information, visit grandviewpublic.com or call 561-771-6100. Grandview Public Market is located at 1401 Clare Avenue, West Palm Beach, FL 33401. Hours are Monday through Saturday, 7 a.m. to 10:30 p.m., and Sunday, 7 a.m. to 8 p.m. Complimentary valet parking is available. Located one mile south of I-95 on Clare Avenue in West Palm Beach, Florida. The luxurious, 13,000 sq. ft. multi-vendor food hall features twelve best-in-class chef-driven restaurants and a retail specialty shop.
Lake Worth Beach Farmers Market- 9am – 1pm-Old Bridge Park, 1973 Lake Ave, Lake Worth, FL 33460–More info, CLICK HERE
Plantation Farmers Market–Year-round, 8 a.m. to 2 p.m Saturdays, Volunteer Park,  12050 W. Sunrise Blvd., Plantation, Call to confirm: 954-452-2558
Marando Farms – 1401 SW 1st Ave, Ft. Lauderdale, FL 33315- Call to confirm: 954-294-2331, or visit marandofarms.com– Expanding, read more: CLICK  HERE
Marando Ranch–A Partnering of Marando Farms and Georgia Pig–5151 SW 64th Ave., Davie- Coming in the Fall-Confirm: CLICK HERE
Bedner Farms -10066 Lee Road, Boynton Beach, FL 33473, open Mon-Sat, 9 am-6 pm and on Sun. from 10 am-5 pm-call 561-7335490 or bedners.com and new: 2nd location (see below)
Bedner's Farm Fresh Market in Delray's Artist Alley– Bedner's Farm Fresh Market brings local, sustainably grown produce, including 100% certified organic produce and many other items, east to its second location at 381 N.E. 3rd Avenue, Delray Beach. The market is located at the north end of Delray Beach's Artists Alley and N.E. 4th Street/Lake Ida Road. Hours of operation are Monday-Saturday 9:00am-8:00pm and Sunday 10:00am-6:00pm. The upscale country store atmosphere is welcoming and the employees are ready to help. For more information and to confirm visit www.bedners.com or call 561-501-5177
J-Town Farmers Market in Jupiter – open on Sundays from 9 am – 1 pm from November – April at 106 Military Trail at El Sol; 561-283-5856    visit:  j-townfarmersmarket.net/
Yellow Green Farmers Market–Year Round–A massive indoor metal shed filled with fresh produce, vendors selling everything from olives to essential oils, Cuban coffee, soups, fresh bread, hats and shorts and ukeleles made out of cigar boxes. Also good for Latin food stands' or  brunch at the Chill Bar-Open on Saturdays and Sundays only.  ygfarmersmarket.com –  1940 N. 30th Road, Hollywood –Call to confirm: Phone: 954-513-3990
Green Market-Pompano-every Saturday, 8:30 AM – 1:30 PM; Come out and support our local businesses. Find the finest local purveyors and producers of local goods. You'll feel good about being part of something bigger. "Buy Local, Eat Local, Shop Local" ~ Free Yoga Class (for all ages and kids) ~ 10am-11am Class (for all ages and kids) ~ 10am-11am. Vendor Inquiries Contact: Gr[email protected] For More Info & To Confirm: greenmarketpompanobeach.com
Swank Specialty Produce Farmers Market in Loxahatchee – Saturdays from 10 a.m. to 1 p.m.
Swank Specialty Produce, 14311 N. Road, Loxahatchee; 561-202-5648
https://www.swankspecialtyproduce.com
Gardens Green Market in Palm Beach Gardens – At this time, the Gardens Greenmarket is operating as a Gardens-to-go Market through January 3, 2021 from 9 a.m. – 1 p.m. on Sundays. Then, starting on January 10, 2021, the greenmarket will open up its 19th season at the City Hall Municipal Center located at 10500 N Military Trail in Palm Beach Gardens; 561-630-1100
pbgfl.com/greenmarket
Royal Palm Beach Green Market – open on Saturdays from 9 am – 1 pm beginning October 10-Lakeside at Village Hall, 1050 Royal Palm Beach Blvd., Royal Palm Beach; 561-792-9260-Or more info at: 561- 790-5196 RPBGreenMarket.com