WHAT'S THERE TO DO TONIGHT?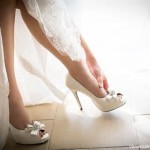 STEPPING OUT FLORIDA  
                              SUNDAY, NOVEMBER 5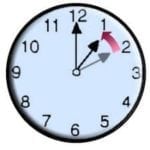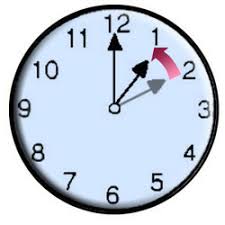 IT'S TIME TO TURN BACK TIME: IF you didn't turn your clock back last night before going to sleep, we "fall back" when daylight saving time ends. So when you wake up, set your clock back an hour–for example, if you wake up at  8:00am, it becomes 7:00am today (For most of us, that also means an extra hour of sleep!)
_________________________________________________________________________________
WE CONTINUE TO PROVIDE INFORMATION AND HUMOR…. THE ONLY PLACE TO FIND THE BEST THINGS TO DO EVERY DAY OF THE WEEK!
______________________________
FREE-  LIVE ENTERTAINMENT IN THE CASINOS!
November 5-Casino: Seminole Casino Coconut Creek-Live WEEKEND ENTERTAINMENT 
NOTE: LIVE ENTERTAINMENT THURSDAY THROUGH SATURDAY in the Legends Lounge: CLICK HERE

Dining, Bars & Lounges, Entertainment, Promotions; Now a smoke-free casino experience with 140 Slots and six live Table Games, Concerts and Comedy Shows; Located at 5550 NW 40th Street, Coconut Creek, FL 33073  Phone: 954-977-6700  For more info, CLICK HERE
Live Entertainment Coming Up on  NOVEMBER 9, 10, and 11
November 5-Casino at Dania Beach -Upcoming Live Entertainment
Casino, Concert Venue, Comedy Club; The newest casino in Broward County;  Try out an all new gaming and see some shows; 301 E Dania Beach Blvd, Dania Beach 33004 -Phone: 954-920-1511 or for entertainment schedule, click here: www.casinodaniabeach.com/entertainment
COMING UP:   -LIVE ENTERTAINMENT: CLICK HERE
November 10-Carribean Chillers-Jimmy Buffett Tribute
November 11-Wine Down with the Sade Experience
November 17-Meat Loaf -Tribute
November 18-Still Alive-A Tribute to Pearl Jam with special guests: Subliminal Doubt-A Tribute to No Doubt
November 25-Roll the Stone-A Tribute to the Rolling Stones
November 5-The Big Easy Casino

(formerly "Mardi Gras" Casino)- 831 N Federal Hwy, Hallandale Beach, FL 33009 Phone:  954-924-3200 or email:  [email protected]  Hours of Operation: 7 days a week: 9:00am-3:00am;  Poker Room Open 10am to 4am, 7 days a week-Call to confirm or click here:https://thebigeasycasino.com/
Every FRIDAY in October: Tarot Card Readings-6pm to 10pm
Feel Good Fridays; Every FRIDAY in October from 7pm to midnight; FREE Indoor Event: Live DJ Music and $6 Drinks
___________________
November 5-Casino- Palm Beach Kennel Club (PBKC) in West Palm Beach

Offering exciting horse racing simulcast action, exceptional dining, fun events and one of Florida's largest poker rooms. At 1111 N. Congress Avenue in West Palm;  For more info:  https://pbkennelclub.com/ or   EVENTS: CLICK HERE 561-683-2222
Horseracing and Poker  & Golf Tournaments ongoing and Live Entertainment Throughout October
November 5-Casino-NOW HARRAH's Pompano Beach-(Formerly The Isle)
Celebrate Mother's Day on select Sundays in May for your chance to win up to $1,000 in Free Slot Play. Visit any Promotional Kiosk to see how much you've won.
Enjoy Table Games, Restaurant, Hotel- Home to over 1,200 slot machines and electronic table games, plus 40+ live action poker tables. With decadent dining options, exciting events, and simulcast, there's something to entertain everyone. 954-972-2000- Located at 1800 SW 3rd Street, Pompano Beach, FL 33069
NOTE: For guests 55+, discover special offers, unique promotions, and more.
NOTE: Poker promotions each month and tournaments.
November 5-Everything I Needed To Know I Learned in Acting Class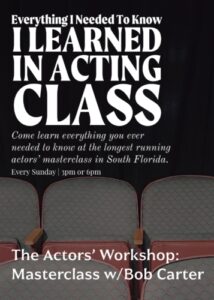 Come learn everything you ever needed to know at the longest running Actors' Masterclass in South Florida; Every Sunday 6 to 8pm- For 10 Reasons to Start Acting in 2022, CLICK HERE
At The Actors Workshop, 1000 Dixie Hwy., West Palm Beach 33401  Email: [email protected] for more info on how to join the class!
November 5-Muddy Waters Restaurant in Deerfield-SEE HOW TO GET A

FREE

Drink on Mondays        Check out our NEW MENU
Come on in!  "A Lotta Key West in Deerfield Beach!"    (See below how to get a

FREE DRINK ON MONDAYS!

)          NEW MENU!! CLICK HERE: 09-29-23 Muddy Waters Menu, too!
NEW DESSERTS, AND "DESSERT BEVERAGES" (Try a "Key Lime Pie Martini!")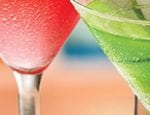 Check out OUR COCKTAILS & WINES   
Monday: Irish Monday (Corned Beef & Cabbage, Shepherd's Pie)-Wear a Muddy Waters shirt or hat on Monday & get a FREE DRINK TODAY on us! (Domestic Beer, House Wine or Well Drink)
Tuesday: Parrot Head Tuesday (Burger in Paradise, Mother Ocean Clam Bake)
Wednesday: Caribbean Wednesday (Jamaican Tacos, Jerk Chicken Philly, Yucatan Paella)
Thursday: Mardi Gras Thursday (Jambalaya at its Cajun Best, Gator Po' Boy)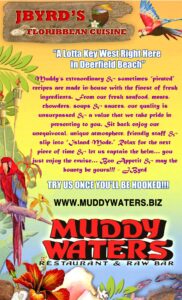 Friday: Fish Friday (Floribbean Samuel Adams Beer Battered Fish Fry)
Saturday: Shrimpen' Out Saturdays-99 cents each (fried, steamed, cold, blackened or grilled-minimum of 6)   (Oysters 1.25 each)
Sunday: Prime Time Sunday (Prime Rib)   HAPPY HOUR EVERY DAY OF THE WEEK 4PM to 7PM (HAPPY HOUR Drinks only, No Happy Hour Food Menu)         OUR EXCELLENT EVERYDAY MENU:

HOURS OF OPERATION: OPEN 7 DAYS A WEEK- Sunday to Thursday 11AM -9PM;   Friday & Saturday 11AM to 10PM  (Take Out & Dine In Available) 
FREE DRINK (on Mondays) when you wear a Muddy's t-shirt or hat   
" A Lotta Key West Right Here in Deerfield Beach"! Come slip into "Island Mode"!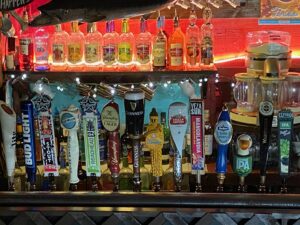 2237 W. Hillsboro Blvd, Deerfield Beach, FL 33442   Phone: 954-428-6577 | email: [email protected]    website:  www.MuddyWatersRestaurant.com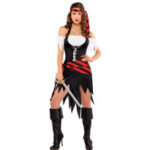 NEW! Locally brewed CRAFT BEERS on Tap!  
NEXT CHARCOAL BBQ: SATURDAY, DECEMBER 2!! (First Saturday of every month)

________________________________
November 5- Come for 2-For-1 Drink Specials: ALL Day, EVERY Day
Duffy's Oktoberfest Specials until October 31-Click below. Prost! Enjoy another weekend full of football with our Oktoberfest features! Including the Giant Pretzel, Samuel Adams Octoberfest, Jager Bloody Marys, and Jägermeister Shots!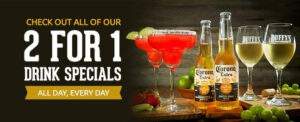 For more information and specials, CLICK HERE
(Specials: Thursday night after 5pm: Rib Fix, Weekday Lunch Deals)
November 5-At Silverball Retro Arcade:  Sunday-Fun Day; Bring the kids!
Opens at 12 noon every day-Experience classic pinball machines and arcade games from as far back as the 1930s, (and also a trendy place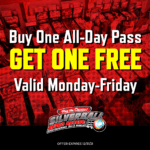 for parties and events.) Once you pay admission, you get unlimited free play on ALL of the machines! Play non-stop games, no quarters or tokens needed, ever! Play to your heart's content! Located in the hottest spot in Delray, just off Atlantic Avenue.
Enjoy our New Jersey Boardwalk style menu and for adults, the "all inclusive" Happy Hour. The collection is huge: there are 2 levels of machines, both new and vintage, so play for an hour, half day or ALL DAY!  The beauty of our "re-entry passes" is that you can play, then leave and walk around "The Avenue" yet still come back in and play again. And memberships are available. Reviews: Mark Pereira:  "It's the coolest place on Earth." Richard Schagrin:
"They have bar type food, pizzas, wings, hot dogs, and other stuff." Open everyday Noon to Midnight (Until 2am on Friday and Saturday) Happy Hour 12pm to 7pm includes half price on all drinks and $6 bar bites Monday thru Friday – For the schedule:   https://silverballmuseum.com/delray-beach  Located next to the train tracks at 9 NE 3rd Ave, Delray Beach, FL 33483   561-266-3294
November 5- All Day Brunch / "Forever Breakfast"- 24 Hours a Day at South Beach Restaurant
(Scroll down for More Brunch Places)
Breezy Brunch place in South Beach: Cafe Americano-Known for its "ALL DAY BRUNCH" and "FOREVER BREAKFAST"! Open 24 hours, all day everyday for Brunch (and more), 7 days a week from 7am to close. This is a classy (and delicious) place! Cafe Americano, 1776 Collins Avenue, Miami Beach, FL 33139 -For more info., and menus: Phone: 786-637-7070 and
CLICK HERE
November 5-Canoe & Kayak Rentals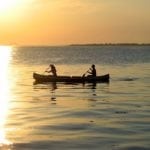 A message from Friends of Loxahatchee Refuge:  A new provider—Loxahatchee Adventures—has started operations at the canoe and kayak rental facility adjacent to the Lee Road boat ramps. Current hours are Friday through Sunday from 8:00 a.m. to 5:00 p.m., with last launch at 3:00 p.m. Hours will be expanded after initial launch. Call Loxahatchee Adventures at 855-916-5692 for rentals or more information or
CLICK HERE
November 5-Clematis Street Interactive Waterworks Show at Centennial Fountain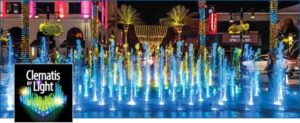 8pm to 10pm-Centennial Fountain comes to life with lights and music in an interactive dancing fountain waterworks show. Beautiful new dancing fountain feature at 150 N. Clematis Street, West Palm Beach. Shows are Thursdays–Sundays, 8–10 p.m. with three shows per hour; . The fountain has been decked out with a state-of-the-art operating system giving water the power to dance to music and 109 LED lights with 16.7 million colors. Interactive play is not allowed during special programming. Visitors must remain behind the ropes when viewing shows. However, Centennial Fountain runs in normal interactive play mode daily from 10 a.m. to 10 p.m. For more information, call 561-822-1515

November 5-Gospel Brunch- "Lips" in Fort Lauderdale- The Ultimate Drag Show + Fine Dining
Lips, the ultimate in drag dining which was established more than 30 years is back! New talented performers  made their debut during the venue's return on Thursday, April 22. Dinner shows Thursday through Saturday and Gospel Brunch every Sunday. Yvonne Lamé, Lips founder and co-owner said, "Our new additions, as well as our current cast, represent the top tier of South Florida talent and we're excited to showcase them as part of our unique brand of dining and entertainment which includes great food, signature drinks and a Las Vegas style show.' 'In keeping with the tradition of Lips' nightly themed shows, the reopening will kick off with "The Divas" on Thursday nights, Glitz & Glam every Friday and Saturday and Lips' drag-a-licious Gospel Brunch on Sunday. Guests will continue to enjoy a delicious dinner served by our ladies of Lips from a popular drag-themed menu which features salads, appetizers and entrees, including Chicken Marsala, Atlantic Salmon, Baby Back Ribs, Steak, Garden Vegetable Curry, Mushroom or Lobster Ravioli. Lips also offers a full bar serving its world-famous frozen cosmos and other tasty specialty drinks. Reservations are required and can be made by calling (954) 567-0987. Follow us on Facebook @LipsFTL and Instagram @lipsfla, or for more information, visit www.lipsusa.com or CLICK HERE
November 5- Open Air Market in Fort Lauderdale-FREE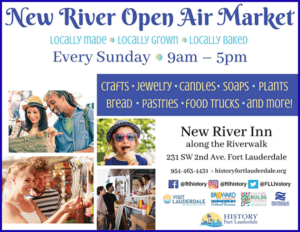 9am to 4pm- New River Open Air Market;  Every Sunday; enjoy browsing handmade goods and treats on the historic campus, in a socially distanced atmosphere, in front of the New River Inn (231 SW Second Avenue) and along the Riverwalk. More info: historyfortlauderdale.org the Open Air Market will feature more than 52 vendors offering a selection of curated locally made crafts, farm-fresh vegetables, fresh-baked bread and pastries, specialty plants including orchids and succulents, organic food, natural health and beauty products and more. Gourmet bites and beverages will be available to purchase onsite. Live music and a tattoo artist will add another artistic dimension to this community event. Admission to the New River Open Air Market is free, however, guests are encouraged to take advantage of History Fort Lauderdale's renowned tours and museums. General admission is $15 for adults; $12 for seniors and $7 for students (through age 22 with a valid student ID). Admission is free for members, military and children ages six and under. For more info : 954-463-4431. Tickets are available at http://bit.ly/HistoryFortLauderdaleTickets.
November 5-Museum of Discovery & Science -Open Everyday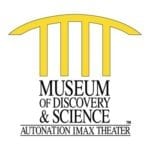 The Museum  Hours are: Tuesday Through Saturday: 10 a.m. – 5 p.m. ; Sunday: 12 p.m. – 5 p.m. MODS is open to the public. We recommend purchasing admission tickets in advance of your visit. Museum of Discovery and Science | 401 SW 2nd St, Fort Lauderdale, FL 33312   mods.org Phone: 954-467-6637
November 5- Live Music in Delray at Deck 84
2pm to 5:30pm- Live Music at Deck 84 in Delray on Saturdays and Sundays-Also, Sunday Brunch from 11am to 2pm-At 840 E. Atlantic Avenue, Delray Beach- Call to confirm:  561-665-8484;  For the Calendar of Events to see bands on Sundays: CLICK HERE  For more general info:  www.Deck84.com
______________________________________________________________________
NEW Restaurants &  Coming:     (More than 60) !!!
Just to name a few:
Meat Market-2000 NW 19th St., Boca Raton 33431 Phone: 561-245-6777  Elegant new Steakhouse-https://www.meatmarket.net/location/meat-market-boca-raton/
Eddie V's Prime Seafood-Elegant fine-dining chain with a seafood & steak menu, plus a cocktail lounge featuring live jazz-Located in Mizner Park at 201 Plaza Real #1203, Boca Raton, FL 33432    eddiev.com   Phone: (561) 237-0067
Gallagher's Steakhouse– (formerly Madison's)-2006 NW Executive Center Circle, Boca Raton, FL 33431 | Phone: 561-559-5800  https://www.gallaghersnysteakhouse.com/menu-boca.php
Serena Pastificio (formerly Tanzy)–After 10 years, Tanzy has made it final last call. While it is bittersweet to close our doors, Serena Pastificio is here. Enjoy freshly made pasta, craft cocktails and Italian hospitality. Serving Lunch Weekdays 11:30am-3pm, Ora Sociale (Happy Hour) Weekdays 3-6pm, Dinner Starting at 5pm and Weekend Brunch 11:30am-3pm. Visit https://www.serena-pastificio.com/boca to learn more.
Lasso Gaucho Brazilian Steakhouse–Enjoy the "parade" of 18 USDA Prime cuts of Beef, Lamb, Chicken and Pork carved tableside by Gauchos & a Gourmet Salad Bar with a beautiful spread of 40 items. Happy Hour: Sunday – Friday 4PM – 7PM  (Mention to owner, Antonio, that this was recommended by STEPPING OUT FLORIDA!) 2457 E. Sunrise Blvd., Fort Lauderdale 33304 Phone: 754-223-4663 www.LassoGaucho.com 
Bar 25-(formerly The Mello Mushroom)-Homemade flatbreads, wagyu sliders and buffalo cauliflower tacos; Just off Atlantic Ave. at 25 S.E. 6th Ave., Delray Beach; 561-359-2643; bar25.com
Mercato Italiano, Boca Raton-Gourmet market. Just opened in Royal Palm Place. From the same family who owns Cosa Duci Homemade Italian Bakery in Boca Raton at The Shops at University Park. The retail market has pastas, olive oils, deli meats, sandwiches (panino), cheeses, ready-to-go dishes and, of course, breads and pastries. They offer unique Italian imported items.  Patio seating for coffee, wine and soft drinks imported from Italy. 501 SE Mizner Blvd. #80, 561-306-8807, MercatoItalianoBocaRaton.com.
American Social, Open –(formerly Trulucks) With restaurants in Fort Lauderdale, Miami, Tampa and Orlando, this casual sports bar is now open in Mizner Park, Boca Raton.
Pony Rides and Weekend Guided Horse Trail Rides
At Tradewinds Park & Stables-3600 W. Sample Rd., Coconut Creek​, FL 33073     Call to confirm: Phone: 954-357-8870 Email: [email protected]    Gate Fee:  $1.50/person weekends and holidays (children 5 and under free)  Saturdays and Sundays
Tri-Rail:  Train Tracker & Fare Calculator-$5 Fares on Weekends
Looking for something new and fun to do? Ride Tri-Rail to some favorite South Florida destinations such as History Fort Lauderdale and Museum of Discovery and Science in downtown Fort Lauderdale, Bayside Marketplace and Perez Art Museum in Miami and Rosemary Square and Palm Beach Zoo in Palm Beach. Tri-Rail offers free parking at 18 convenient train stations plus WiFi and bike racks on the trains.   For more info and to confirm:  tri-rail.com.  or 800-874-7245
IMAX Theater Is Better Than Ever-Perfect for a Sunday Adventure with the Family!  
OPEN!  The Museum of Discovery & Science IMAX Theater-For Info, www.MODS.org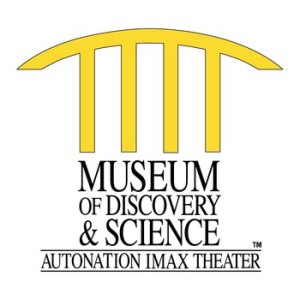 IMAX 3D- Located at 401  SW 2nd St. Fort Lauderdale-Call to confirm: Phone:  954-713-0930
NOTE: The AutoNation IMAX Theater upgraded their projection and sound system to IMAX with 4K Laser; Wait till you see the new IMAX with laser system!  Groundbreaking movie projection technology will transform the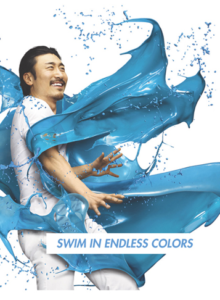 AutoNation IMAX 3D Theater experience into one of the most extraordinary theater experiences in the world.
Now the AutoNation IMAX 3D Theater will be the only place in Florida, and one of only a few in the world, to offer 2D and 3D movies using the new IMAX WITH LASER system
Duplicate Bridge
Come by to play bridge in a quiet and friendly atmosphere. Sundays, 12:30 p.m. at Patch Reef Park, 2000 Yamato Road, Boca Raton. $10. Call to confirm: 561-338-2995.
Scroll down for MORE

GREEN MARKETS!
The Gardens Green Market-Sunday at 8 AM – 1 PM-10500 Military Trail, Palm Beach Gardens, FL 33410-4628
MORE:  SUNDAY BROWARD COUNTY BRUNCHES!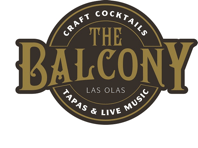 Sunday Brunch- At the Balcony
-a chic two-story New Orleans-style restaurant on Fort Lauderdale's trendy Las Olas Boulevard features brunch on Sundays; Owned and operated by former Miami Dolphins player Kim Bokamper's PDKN Restaurant Group and led by Executive Chef Simon Porter, the restaurant has incorporated the dynamic tastes of New Orleans' brunch favorites including Coconut Crusted French Toast, Bienville Crêpe & Tropical Fruit, Steak & Eggs and Shreveport Smoked Gumbo. The brunch menu also includes benedicts, including Fried Green Tomato Eggs Benedict, a raw bar and more. For those who prefer a "boozy brunch", sip on one of The Balcony's Signature Brunch Cocktail or enjoy bottomless Mimosas, Sparkling Rosé and Bloody Marys! The Balcony, 1309 E. Las Olas Boulevard, Fort Lauderdale FL 33301 For more information about The Balcony and our special Saxxy Sundays featuring South Florida's best Saxophonist, & To Confirm: 
CLICK HERE
Beach House Pompano –This oceanfront restaurant is expanding brunch to both weekend days, Saturday (11 a.m. to 2:30 p.m.) and Sunday (10 a.m. to 3:30 p.m.). The menu has been extended, too. Unlimited mimosas and Peroni on the rooftop bar may be a new fave view. 270 N. Pompano Beach Blvd., Pompano Beach; Call to confirm: 954-607-6530; For more info:  beachhousepompano.com.
Point Royal-  Geoffrey Zakarian's Point Royal has launched a regular prix-fixe brunch plan, called The Royal Brunch, on Sundays from 11:30 a.m. to 2 p.m. Unlimited mimosas and Bloody Marys are $30 per person along with the $45 cost of the brunch. Located in The Diplomat Beach Resort, 3555 S. Ocean Dr., Hollywood; Call to confirm:  954-602-8750; For more info:  pointroyal-fl.com
Tacocraft-A restaurant offering brunch; This is the third Tacocraft Tacqueria & Tequila Bar restaurant in Lauderdale-By-The-Sea, and that joins the ones in Fort Lauderdale and South Miami. This venue will have Sunday brunch, 10 a.m. to 3 p.m., Taco Tuesday (all tacos $3), Happy Hour Monday to Friday from 4 to 7 p.m. and Margarita Mondays ($5 margaritas, starting at 8 p.m.). 4400 N. Ocean Dr., Lauderdale-By-The-Sea; Call to confirm:   954- 530-3763; For more info:  tacocraft.com/lauderdale-by-the-sea.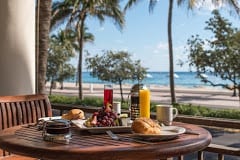 Coastal's New Oceanfront Sunday Brunch in Fort Lauderdale-Wild Thyme Oceanside Eatery-Recently named a 2018 Best Hotel nationwide by U.S. News & World Report, The Atlantic Hotel & Spa hosts Fort Lauderdale Beaches newest beach-chic dining destination, Coastal. Coastal redefines Sunday brunch with perfect oceanfront views and enticing Italian-inspired cuisine. Coastal's unlimited Sunday brunch features live entertainment, artfully-prepared buffet-style cuisine, bottomless sips and spectacular oceanfront views. From 11a.m.-3 p.m., guests can enjoy a relaxing Sunday under the South Florida sun for $39.95 per person. Bottomless sips are also available for $18. Coastal is located at The Atlantic Hotel & Spa, at 601 N. Fort Lauderdale Beach Blvd. For more information, visit www.eatcoastal.com. For reservations, and to confirm:  call 954- 567-8070.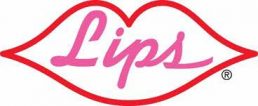 "Drag-alicious Gospel Brunch"-With the Sisters of Sequins- Brunch Special: $21.95-Unlimited Champagne or Mimosas with Entree Every Sunday-The Ultimate in Drag Dining- Call for reservations and to confirm: 954-567-0987  At "Lips": 1421 E. Oakland Park Blvd., Ft. Lauderdale  For more info: LipsUsa.com or CLICK HERE
Sunday-Miami-Dade County Brunches!
Lolo's Surf Cantina–This Mexican venue has started a new brunch on Sundays from 11:30 a.m. to 2 p.m. Dishes are a la carte and bottomless mimosas are $18 per person. 161 Ocean Drive, Miami Beach; To confirm: 305-735-6973; For more info: loloscantina.com
Novecento Doral-Joining the Aventura, Brickell and Key Biscayne locations, this venue offers Saturday and Sunday brunch (both starting at 10 a.m.). It's a la carte, and $20 bottomless drinks are available, too. Located at CityPlace Doral, 3450 W 83rd Ave., Miami; Call to confirm: 786-871-4935; For more info:  novecento.com/locations/doral
Boulud Sud Brickell– This is celebrity Chef Daniel Boulud's Miami place, run by Executive Chef Clark Bowen; brunch on Sundays from 11 a.m. to 3 p.m.  A la carte, or order prix-fixe for $55 per person that includes three courses and bottomless beverages. 255 Biscayne Blvd. Way, Miami; Call to confirm: 305-421-8800; For more info:  bouludsud.com/miami/
Seaspice-Offering a bottomless Whispering Angel rose brunch from Noon to 3:30 p.m. every Saturday and Sunday. Cost is $75 for the three-course brunch and the vino. 422 NW North River Dr., Miami; Call to confirm: 305-440-4200; For more info: seaspicemiami.com
Brunch at the Mandarin Oriental in Miami–Join us every Sunday from 12 pm to 3 pm for a sumptuous brunch experience offering Peruvian-inspired cuisine by Executive Chef Diego Oka. As part of the gastronomical journey, enjoy a delectable à la carte menu and a lavish buffet featuring seafood and freshly grilled market-style anticucho stations, tableside chaufa aeropuerto, choice of main course with a premium option including lobster a la plancha and Moët & Chandon Rosé. Patrons are also invited to sip on an array of signature brunch cocktails and indulge in a selection of decadent desserts served alongside stunning views of Biscayne Bay and city skyline. Call to confirm: 305-913-8358  For more info. CLICK HERE
__________________________________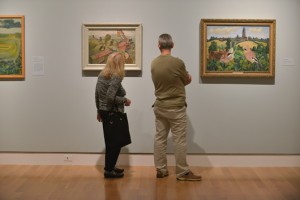 Norton Museum– There's much to celebrate at the Norton: The Museum reopened after a five-week hiatus to re-install galleries and prep for construction.   For info. and to confirm Exhibitions, Programs, Tours, Art After Dark, Theater Lab (new), and more, CLICK HERE 
GREEN MARKETS 
(Call to confirm before going)                          
Josh's Organic Garden, 101 N. Ocean Drive, Hollywood, year-round 9 a.m. to 5:30 p.m. most Sundays
Las Olas Sunday Market, year-round at 333 E. Las Olas Boulevard, Fort Lauderdale, most Sundays 9 a.m. to 2 p.m.
The Yellow Green Farmers Market, indoor venue, year-round 1940 N. 30th Road, Hollywood, 8 a.m. to 4 p.m. Saturdays and Sundays, 954-513-3990
Tamarac Farmers Market, 9 a.m. to 2 p.m. most Sundays, 7825 Southgate Blvd., 954-540-6593 or 954-597-3620
Wilton Manors Green Market, 8 a.m. to 2 p.m. most Sundays, 2020 Wilton Drive, 954-531-5363
Green Market in Coconut Creek– 
At the Promenade -8:30am to 1pm- From April 27 until October 26-Organic Produce, Arts and Crafts, Local and Homemade Foods, Fresh Flowers -Located at the corner of Lyons and Wiles Road-Coconut Creek- Info:
  www.ThePromenadeAtCoconutCreek.com
Las Olas Outdoor Gourmet Market-Sundays 9:00am-2:00pm-At 1201 E. Las Olas Boulevard at SE 12th Avenue Fort Lauderdale (954) 347-1474-Call to confirm; market schedules change
Marando Farms–Sundays (and Saturdays) 9:00am-4:00pm-At 1401 S.W. First Avenue, downtown Fort Lauderdale- Soon to partner with Georgia Pig for Marando Ranch-For details, CLICK HERE
Parkland Farmers' Market–Sundays, 9:00am-1:00 pm-Equestrian Center 8350 Ranch Rd. Parkland, Usually 1st and 3rd Sundays- 954 -757-4120-Call to confirm; market schedules change
Palm Beach Gardens Green Market-Sundays 8am-1pm -The market will still offer wonderful produce, flowers, plants, breads, seafood, bakery items, cheeses, sauces, live music, and more-Rain or Shine-Please leave your pets at home-Info: 561-630-1146- At 10500 N. Military Trail, Palm Beach Gardens 33410-To confirm: Email: [email protected]    Website: www.PBGFL.com
Marandos Ranch (Formerly Batten's Farmers Market) CLICK HERE-6807 Stirling Rd., Davie-954- 990-7820-Hours: Year-round, Monday, Tuesday, Thursday & Friday, 10 am–5 pm, Saturday & Sunday, 9 am–5 pm-Batten's Farmers Market is a local icon, acclaimed for its abundance of delicious strawberries that grow during winter and spring. The farmstead experienced difficult times and closed in 2008, but it reopened in 2011 under new ownership. Batten's continues its tradition of selling fresh conventional and organic produce from local farmers, in addition to breads, raw honey, nuts, jams and jellies. There's also a milkshake and smoothie counter. Kids enjoy the petting zoo, and can take cooking and gardening classes.
Brothers Farmers Markets–Hollywood Location, 4191 N. State Rd. 7-Phone: 954-962-9292-Davie Location, 6807 Stirling Rd.-954- 585-2225-Hours for both locations: Open Year-round, Monday–Friday 8am–5pm, Saturday-Sunday 8am-3pm-Established in 2003, Brothers Farmers Market supports Florida farming by offering a bounty of fresh organic and conventional produce at reasonable prices. The market is very popular, so the produce cases are constantly being restocked. Beyond fruits and veggies, the shelves are filled with so many unique gourmet products that shoppers tend to spend a lot of time here browsing.
Yellow Green Farmers Market–A massive metal shed filled with fresh produce, vendors selling everything from olives to essential oils, Cuban coffee, soups, fresh bread, hats and shorts and ukeleles made out of cigar boxes. Also good for Latin food stands' or  brunch at the Chill Bar-Open on Saturdays and Sundays only.  ygfarmersmarket.com –  1940 N. 30th Road, Hollywood – Phone: 954-513-3990
Coral Gables'  Farmer's Market at The Village of Merrick Park-A select group of local vendors showcase their fresh picked produce, and delicious homemade, handmade, artisan products.- 9:00 am-358 San Lorenzo Ave, Coral Gables, FL-Phone: 305- 529-0200
Link to City of Boca Raton- Special events: www.ci.boca-raton.fl.us
Link to City of Palm Beach-Events:  www.palmbeachchamber.com
___________________________________________________________________________________________
AND MORE!  ONGOING:  (CALL AHEAD TO CONFIRM BEFORE GOING)
  THE TOBY CENTER-FOR FAMILIES IN TRANSITION
The Toby Center's Mission: To maximize child outcomes by strengthening parent and child relationships when parents separate. This is accomplished through a replicable program of wraparound services including family mediation and parent coordination, supervised visitation, and therapeutic interventions.
Join Thousands of Others! The Toby Center is a nonprofit organization whose client parents just haven't enough money to see their children for appropriate visitation services. Tragically, the State of Florida does not prioritize these children and makes no money available to help these families. Traditionally funders who claim they appreciate our work, but sadly, are not interested in funding these vital services. Our Services: Monitored Child Exchange, Family Therapy/Counseling, Therapeutic Supervised Visitation, Family Court Mediation, Support Groups, Supervised Visitation, Parent Education, Child Reunification Therapy, Legal Services, Parental Alienation Resources  Contact us: https://www.thetobycenter.org/  CALL US: Main Office: 855-862-923  For Services: 855-862-9236 ext. 1   VISIT US: The Toby Center, 100 East Linton Boulevard, Suite 306A, Delray Beach, Florida 33483  Dr. Mark Roseman,   [email protected]    Also check out the new Contemporary Family Magazine:   www.contemporaryfamilymagazine.com
  BEREAVEMENT AND GRIEF SUPPORT GROUPS:
http://bereavement-groups.meetup.com/cities/us/fl/boca_raton/
http://www.mhapbc.org/SupportGrief
http://widows-and-widowers-support-group.meetup.com/cities/us/fl/boca_raton/
(NOTE: FYI: Also, every Saturday: "You're Never Alone After Bereavement- A 50+ age group in its 14th year-From 9am to 10:30am-Heritage Park West Library-5859 Via Flora, Delray Beach-Call to confirm meeting: 561-361- 9091 -$1 Donation-Sponsored by the Senior Foundation-A 501 (c) 3 Charity)
JB's on the Beach – Waterfront-Known for its 'classy casual' setting, tropical dining right on the ocean and live music- the outside terrace starts hopping at 8pm-300 NE 21st Avenue (on A1A)- Deerfield Beach  Call to confirm: 954-571-5220
Ocean's 234 – Waterfront Grille- Beach-side fine dining with seafood dominating the menu- Live band on Thursday; DJ music on Friday and Saturday- 234 N. Ocean Blvd. (A1A)- Deerfield Beach-Call to confirm; 954-428-2539
Bru's Room–great wings, $2 pitchers of Icehouse beer & other specials-123 NE 20th Street-Deerfield-Call to confirm: 954-420-5959
Gold Coast Ballroom– Latin music and dance from 5 pm to 8 pm. and Ballroom mix from 8pm to 11 pm. Cover: $15 – this venue now includes a drink bar (alcohol) and sandwich bar-Call to confirm: 954-979-0770
The Banana Boat– All-day Island Rum Party- Pop and Rock music from 2pm to 6pm; Reggae band from sunset to 10 pm; music till 2 am.-Call to confirm: 561-732-9400
Cafe Iguana-Pines– 25,000 sq.ft. entertainment mega-plex with 8 bars including "Red Zone" sports bar-Sunday is 'Flashback Night" with music of the 80's and 90's-at 8358 Pines Blvd. in Hollywood- Late night –Call to confirm: 954-433-8787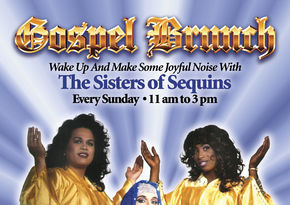 Sunday at 'Lips'– Dinner with the Divas– Thursdays and Try Sunday Gospel Brunch on Sunday- (11am-cover: $21.95) Unlimited Champagne or Mimosas with Entree- The ultimate in Drag Dining and fun place to celebrate birthdays impersonations of Cher, Lucy, Dolly Parton, Liza, more- But be prepared for some risque and off-color humor-1421 E. Oakland Park Rd.-Ft. Lauderdale  Call to confirm: 954-567-0987  Info at www.LipsUSA.com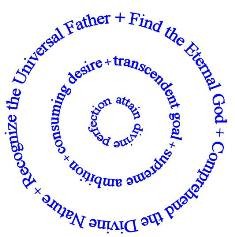 New: The Spiritual Nutrition Institute-  Florida Morning Makeover & Life-Style Rounding Program!
1.   40 Minute Guided Group Meditation –
2.  90 Minute Total Body-Balance Classical Hatha Yoga
– HelioTheraputic or ThermoTheraputic
Build equal strength, endurance and flexibility
3.  20 – 60 Minute Deep Meditation,
Profound!   This 1-2-3 step Spiritual Experience is proving to be the single most powerful personal development Program available in South Florida today!
The Spiritual Nutrition Institute (SNi) Morning Makeover & Life Style Rounding Program!
One Love, Contact: Edmund F. Kuell III       CLICK HERE
Spiritual Nutrition Master, Evolutionary Medicine International Financial Healing Program
CONTACT: 561-460-3168  (1-5pm EST)  PHONE    /   EMAIL: [email protected]
•  Client Communication
Services & Ministry email:    [email protected]
•  Inquiries about . . .
The Ultimate Thirty-Day Spiritual Nutrition Institute (SNi)