ARTHUR R. MARSHALL LOXAHATCHEE NATIONAL WILDLIFE REFUGE-–ONGOING EVENTS– Everglades Tram Tours, Guided Walking Tours, Guided & Moonlight Canoe Tours, Juried Art Contest, and more! EVENTS are listed on the Friends website at www.loxahatcheefriends.com/events/events.shtml  
Questions: Cathy Patterson at [email protected]   or  Contact:  Serena J. Rinker  561-735-6029 (office)   or 561-523-2604 (cell)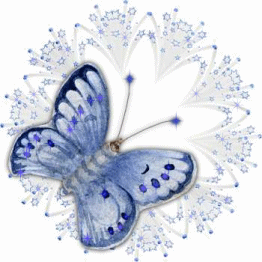 Location: The refuge is located off U.S. 441/SR 7, two miles south of SR 804 (Boynton Beach Blvd.) and three miles north of SR 806 (Delray Beach's Atlantic Avenue).
Hours: The refuge is currently open from 5:00 a.m. to 10:00 p.m., seven days a week. Refuge hours are posted at each entrance. The Visitor Center hours are 9:00 a.m. to 4:00 p.m., seven days a week.
Admission: An entrance fee of $5.00 per vehicle or $1.00 per pedestrian is charged. A variety of annual passes, including a $12.00 refuge specific annual pass, are available. Please visit the refuge website: CLICK HERE or call the Administration Office at (561) 732-3684.
ONGOING EVENTS: 
Tram Tours
Please see calendar link at top of page for tram tour schedule.
Grab your camera and binoculars and enjoy the refuge on an approximately 1 ½ to 2 hour tram tour. The open-air tram can seat five (5) passengers and provides a unique type of access to see the wildlife, marshes, and cypress swamps of the refuge. Meet at the visitor center front desk 15 minutes prior to the tram tour. RESERVATIONS REQUIRED – Call the Visitor Center at 561-734-8303.
Guided Canoe Tours
Saturdays at 9:00 am
Join a refuge naturalist on an approximate 1 ½ to 2 hour guided canoe tour to explore the northernmost end of the Everglades. You may bring your own canoe or kayak, or rent one from our concessionaire by calling (561) 733-0192. You must have a life vest for each person in the canoe/kayak as per refuge and state boating regulations. Meet at the Lee Road Boat Ramp. RESERVATIONS REQUIRED – Call the Visitor Center at 561-734-8303.
English/Portuguese Nature Walk
Saturdays at 1:30 pm
Join a bilingual (English/Portuguese) volunteer naturalist and stroll around the Visitor Center, Cypress Swamp Boardwalk, and the Marsh Trail. He will be answering questions and discussing the plants and wildlife that live here at the refuge. Meet at the Visitor Center. No reservations required.
Photography Tour
Sundays at 7:30 am
Take an early morning photography tour with award winning photographers Dr. Peter Lekos and Lora Lekos. Explore, learn, enjoy, and record the natural resources and biological treasures of the refuge. Space is limited to give personal attention to each photographer. Registered photographers shall meet at the Marsh Trail parking lot near the gazebo. RESERVATIONS REQUIRED – Call the Visitor Center at 561-734-8303.
Moonlight Guided Canoe Tours (Fee $35)
View 2019 dates on Loxahatchee Canoeing's website.
Meet at the Lee Road Boat Ramp to enjoy a guided moonlight canoe tour through a portion of the Refuge interior. Wear a long-sleeved shirt and pants, and bring a flashlight and bug spray. Canoe rental from Loxahatchee Canoeing is $35; you may not bring your own. (One canoe seats 2 to 3 people.) RESERVATIONS REQUIRED – Call Loxahatchee Canoeing at 561-733-0192.
Weekly Bird Walk
Wednesday mornings at 7:30 am
Meet at the Marsh Trail for a guided morning bird walk. These walks are open to birders of all ages and abilities. Bring binoculars, dress accordingly for outside activity, and wear closed-toed/closed heel shoes. Please arrive five to ten minutes before the walk starts to meet your guide. No reservations required.
Our Mission: The mission of the U.S. Fish and Wildlife Service is working with others to conserve, protect, and enhance fish, wildlife, plants, and their habitats for the continuing benefit of the American people. We are both a leader and trusted partner in fish and wildlife conservation, known for our scientific excellence, stewardship of lands and natural resources, dedicated professionals, and commitment to public service. For more information on our work and the people who make it happen, visit www.fws.gov. Connect with our Facebook page at www.facebook.com/usfwssoutheast, follow our tweets at www.twitter.com/usfwssoutheast, watch our YouTube Channel at http://www.youtube.com/usfws and download photos from our Flickr page at http://www.flickr.com/photos/usfwssoutheast.