________________________________________________________________________
NOTE: SOME INFORMATION MAY HAVE CHANGED DUE TO COVID-19.  CONFIRM WITH VENUES BEFORE GOING!
________________________________________________________________________
CHECK OUT THESE WEBSITES, TOO:  www.DanceTips.org and www.DancePartner.com

Pavilion Grille- An Excellent Dance Venue– Huge new wooden floor-Live music Tuesday through Sunday-(NIGHTS MAY VARY DUE TO COVID- CHECK STEPPING OUT FLORIDA"S WEB PAGES FOR UPDATED INFO:  Some of the best dance bands in South Florida frequent here:  Oldies with Angelo & The Reminisce Band, High Energy with Fusion Band, Al Cabrera's Latin and variety of dance music with Cachet Band, the fabulous "It Takes Two" with ZZ and "Mr. Keys", David Morin and his Tribute to Elvis, and more; Award-winning food, and Free Parking in the lot or garage;  a popular venue for private parties including weddings, birthdays and quinceaneras- Located at the corner of Yamato Road and Dixie Highway in the lobby of the Seeman Holtz Building-Boca Raton-561-912-0000  or  www.PavilionGrille.com

Platforms-–Retro Dance Club in Boca-  Check on Facebook for their Re-Opening Date:  CLICK  HERE   Got Disco Fever? Platforms always has the best disco music from the 70's, 80's and 90's-   Doors open at 8pm- Guest Bands along with music by DJ-Valet Parking available -Drink Specials -Ask about renting out the Club for special events (weddings, Bar / Bat Mitzvahs) or for a private party before the club opens / take over the whole club with DJ included-At 99 Southeast 1st Avenue- Boca Raton, FL 33432-CALL TO CONFIRM: Phone: 561- 392-6885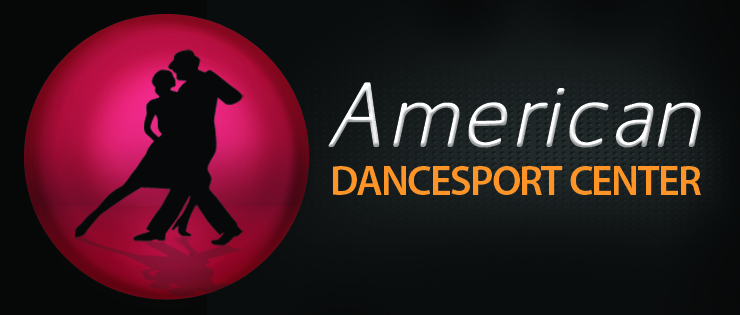 American Dancesport Center – Latin & Ballroom Dancing – Private Lessons, Group Classes, Workshops, No experience or partner needed – Learn Salsa, Tango, Swing, Cha Cha, Bachata, Merengue, Rumba, Mambo, Waltz, Jive, PasoDoble, and more! 23076 Sandalfoot Plaza Drive, Boca Raton, FL 33428-CALL TO CONFIRM:  Phone: 561-558-1234   or Email: jmille[email protected]  (Mention Stepping Out Florida to owner, Brad)
South Florida Swing Dance Society– Lindy, West Coast Swing, Jitter Bug, Jive, Shag dancing, more-TO CONFIRM : Info:   www.sfsds.com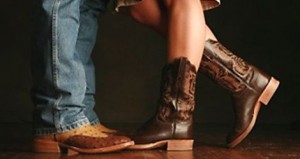 Best Country Music Dance Spots (think Line-Dancing!)– (CALL TO CONFIRM) When you're just looking for a honky-tonk good time, you'll fit right in here in your country boots and cowboy hat:
Renegades Country Bar & Grill
600 Village Blvd.
West Palm Beach, FL 33409
(561) 683-9555
www.renegadeswpb.com
Round Up Country Western Club
9020 W. State Road 84
Davie, FL 33324
(954) 423-1990
www.roundupnightclub.com
Melendrez Dance Studios-  Latin & Ballroom Dancing-Private Lessons, Group Classes, Workshops, No experience or partner needed-Instruction available in: Salsa, Tango, Swing, Cha cha, Merengue, Rumba, Mambo, Waltz, Jive, Paso Doble, Foxtrot, Quick Step! TWO LOCATIONS:5850 W Atlantic Ave, Delray Beach, Florida 33445  //2302 E Atlantic Blvd, Pompano Beach, Florida 33062-Young Adults to Adult classes; No partner necessary. For more info: Email:   [email protected]
 Location: Studio Dance South Florida-8 South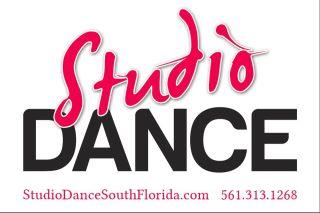 Dixie Highway, Lake Worth,  33460- Ballroom or Latin Group Class 7:00pm – 8:00pm – Practice Dance Party. Group Class $5 and party $10/ $15 for both Group class and party-If you have never danced before, but always wanted to try, come and enjoy learning how to dance with us! No partner necessary! See us on Facebook, too: StudioDance South Florida- Call to schedule your first complimentary Private Lesson: 561-313-1268
Showtime Dance and Performing Arts Theater-Boca- -503 SE Mizner Blvd. Suite 73-Call 561-394-2626
Fred Astaire Dance Studio -Boca -Call 561-391-8591
---
The Delray Ballroom – 5850 West Atlantic Avenue in Delray, west of Military Trail- Info: with Kris-561-359-2222
"Peggy Party"- Contact her to confirm schedule: 561-655-3235
Sultry Swing Ballroom & Dance Studio-Join John and Mary Jane Harris in their dance studio; Dancers of all levels welcome-Pay as you go; No partner needed-Located at: 2250 Palm Beach Lakes Blvd, Suite 112-West Palm Beach, FL  33409 Phone: 561- 676-9989 TGIF Fridays: 7pm to 8pm – WCS Workshop, 8pm to 11pm – Dance! 75% WCS / 25% Mix of hustle, salsa, 2-step, nc2s, and waltz.   Sunday Nights (Sunday Fun-Day)! from 7pm to 10pm, a mix of Ballroom, Latin & Swing complete with dance hosts: cost $18 per person, $30 per couple.Your home for Ballroom, West Coast Swing, Argentine Tango, & More! Info:  www.SultrySwing.com
---
Star Ballroom-  2305-09 East Atlantic Boulevard in Pompano Beach, 33062-Phone:  954-782-7760. or for updated info: www.starballroominc.com
---
DEERFIELD BEACH Shall We Dance- on Federal Hwy. in Deerfield Beach-954-254-3221-ask for instructor, Scott Lappin (be sure to mention Stepping Out Florida!)
---
COCONUT CREEK Goldcoast Ballroom has dances open to the public- – For classes and schedules.-Coconut Creek- 954-979-0770.
---
SUNRISE Salsabor Tropical- offers lessons and parties afterward-  For lessons, schedules, locations and fees:  786-290-0376 or [email protected]
---
 Check out this website for dance places in BROWARD: www.DancingList.com
________________________________________________________                           DANCE  WEBSITES

The Pavilion Grille: www.paviliongrille.com •Shall We Dance Studio: www.shallwedancefl.net   •National Association of Swing Dance Events: www.nasde.com •National Fastdance Association www.fastdancers.com •World Swing Dance Council  www.swingdancecouncil.com •www.libertyswing.com  (Livingston, NJ) •www.swingdancecouncil.com (Phoenix,AZ)  (Fort Worth, TX) •www.gothamswingclub.org   •USA Swing Dance Network –  www.usaswingnet.com •Tony Hornick's –  www.dancinglist.com •Events & Adventures:  www.lotsofevents.com 888 422-4802 • •South Florida Swing Dance Society: CLICK HERE •Star Ballroom:  www.starballroominc.com   www.sultryswing.com