What's There To Do This Week?                                            
THIS WEEK AT A GLANCE:
_______________________________________________________________________________
Monday, May 29 to  Sunday, June 4
                                                                                               

MEMORIAL

DAY
CLICK BELOW ON THE "BLUE" DAY OF THE WEEK FOR A FULL PAGE OF DETAILS ON THAT DAY!!
MONDAY-   MEMORIAL DAY,  The Victory Dolls, Tickets now on Sale for Earth, Wind, & Fire/Lionel Richie Concert, Applications Accepted for Battle of the Bands, Classic Rock, Variety and then Karaoke at Blue Jean Blues, FREE Drink at Muddy Waters in Deerfield, Motown Band at Tin Roof in Delray, David Morin at Fish Tales,  Karaoke at Johnny Brown's in Delray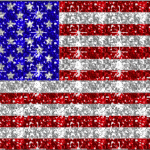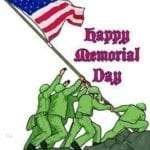 Tuesday– "Cachet" Band at the Pavilion, Two for $25 at Silver Ball Arcade, Grateful Dead Tribute Band, Discounts on Arts, Theater & more by Mosaic, Free Comedy Night in Pompano, Live Music (Valerie Tyson) at Blue Jeans Blues, Rod Stewart Tribute Show, Karaoke at Tin Roof in Delray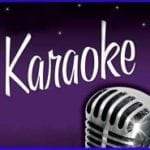 WEDNESDAY –     Art & Jazz on the Avenue, The Flyers at Johnny Brown's, Karaoke, Free LinkedIn Webinar, Blues, Rock & Wine Down Wednesday at Margaritaville in Hollywood, Wine Wednesdays, Kids Eat Free at Duffy's and Adults Drink 2 For 1, The "Beagles" at Galuppi's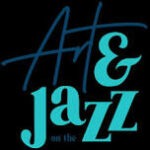 Clematis  By Night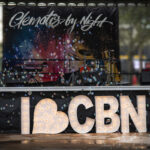 THURSDAY-    "Sip, Sample & Savor" Event in Palm Beach, The Doobie Brothers at Hard Rock, Ladies Nights, Salsa Dance Night & FREE Lesson in Dania,  "Smokeboss Militia" Band at Clematis By Night, Island Fever DJ & Dancing at Margaritaville, Dancing in Delray with DJ Jammin' Jimmy, Karaoke,  Ladies Nights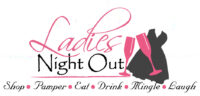 FRIDAY–Cruzin' Duo at the Pavilion, FREE Elvis Presley Concert at Mizner Park Amp., Old Town Untapped, First Friday Art Walk, Food Truck Friday, Tribute to Simon & Garfunkel, Tribute to Journey & Styx Bands at Galuppi's, Art After Dark, Karaoke, Comedy, Live Music, Car Show in Davie, Dancing in Delray, Entertainment All Evening at the Casinos                                                                                                                                                                                                                                                                                
SATURDAY-   Comedian Kevin Hart at Hard Rock, James Taylor Tribute in Delray, Tito Puente, Jr. , Tribute to Aerosmith at Galuppi's, Live Entertainment all Night at the Casinos, Charcoal BBQ at Muddy Waters Restaurant, Live Music at Blue Jeans Blues, Belly Dancing in Pembroke Pines, Dolphin Tours, Dancing in Delray, FREE Green Market in West Palm, FREE Farmer's Market in Aventura
SUNDAY-   Tito Puente, Jr. at Arts Garage, Happy Hour at Biergarten in Boca & Tavolino in Coral Springs, Bobby Nathan Band at Galuppi's, Sunday-Fun Day at Silverball Retro Arcade,  Dancing in Delray, Comedy, Karaoke, Jazz, FREE Farmer's Market in Aventura,  FREE Open Air Market in Ft. Lauderdale
---
NEXT WEEK AND MORE~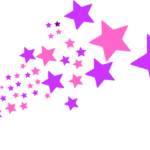 (NEXT WEEK:     From Monday,

June 5

and after
_________________________________________________________________
HAPPY HOUR!
SEE ALMOST 100 VENUES~!!   CLICK HERE
_______________________________________________________________
NEW RESTAURANTS:   MORE THAN 60!!!
SOUTH FLORIDA IS BOOMING! TO SEE THE ENTIRE LIST,

CLICK HERE!

___________________________________________________________________________
HELP THE UKRAINIANS 
Best charities rated by "Charity Navigator", an organization that assesses the reliability of nonprofit groups. They posted a list of 11 highly-rated nonprofits, CLICK HERE , engaged in relief and recovery efforts in Ukraine. This includes Direct Relief, Catholic Relief Services, Save The Children and UNICEF. For more:  www.CharityNavigator.org
Also, the agencies seeking donations for assistance for temporary housing for those fleeing the violence, transportation for the displaced, food, medication and supplies, and care for homebound older adults, include:
Jewish Federation of South Palm Beach County at www.jewishboca.org/give/ukrainenow.
Ukraine Emergency Fund: Greater Miami Jewish Federation at www.JewishMiami.org/ukraine.
___________________________________________________________________________
JOB OPENINGS: 
__________________________________________________________________________
PUPPY LOVE: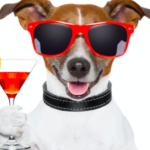 BARKYARD & BREWS-FREE Dog Park & Beer Garden
A safe and fun environment for your pups to enjoy. We also welcome dog parents of age to come and enjoy our beer garden with rotating local craft, domestic and imported beers on tap, bottle and can. Our beer garden also serves wines, Italian specialty coffees and fountain sodas; Located at 817 NW 1st St., Fort Lauderdale, FL 33311  For more info:  954-530-3189 or  http://www.BarkyardnBrews.com
________________________________________________________
"FREE HOURS"-  DOORS ARE OPEN! Actors' Rep will be offering FREE OPEN HOURS weekly, opening our doors and our available studio/classroom facilities to anyone who needs a place- For more info. CLICK HERE
Actor's Rep Studio, 1000 N. Dixie Hwy. West Palm Beach 33401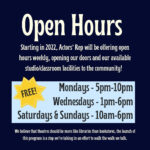 _________________________________________________________
SO MANY THINGS TO DO, SO LITTLE TIME!
WHAT'S THERE TO DO IN BOCA: CLICK HERE
WHAT'S THERE TO DO AT MIZNER AMPHITHEATER (MPA): CLICK HERE
WHAT'S THERE TO DO AT THE BOCA LIBRARY: CLICK HERE
WHAT'S THERE TO DO IN DELRAY BEACH:
For Upcoming Theatre Classes, Photography Classes, CLICK HERE;    For events at Arts Garage, CLICK HERE;   For events at Arts Warehouse, CLICK HERE
WHAT'S THERE TO DO IN THE PALM BEACHES: CLICK HERE
WHAT'S THERE TO DO IN BROWARD COUNTY; CLICK HERE
NEWS: TRAINS!
Tri Rail began running Full Time on Monday, October 25.
Brightline trains run between Miami, Ft. Lauderdale and West Palm Beach. Click here for more information including specials such as "first ride free" and discounted fares!
_____________________________________________________________________________
FARMERS MARKETS / GREEN MARKETS
___________________________________________________________________________________________

A SHOUT OUT AND A THANK YOU 

   TO Ms. A.M., one of our readers, who just sent this email to us: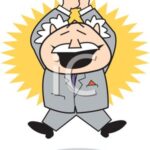 Ms. A.M.  wrote:
Just want to share with you Deby – that I don't often make the time to thoroughly browse thru this site – but today I had time – and YOU are to be major commended – so much detail – easy to browse – I'm very very impressed and you should be very proud of yourself – it's truly an awesome site!!!   Thank you – A.M.
_________________________________________________________________________
NOTE:

The Louvre in Paris just put its entire art collection online for all to see – for FREE!
_____________________________________________________________________________________________
WHILE YOU'RE HERE…
SCROLL DOWN & TAKE A LOOK AROUND!   SEE EVENTS, FREE CLASSES, AND MORE!    BOTH LIVE & VIRTUAL
NOTE:

For Coronavirus Humor (Scroll Down!)
____________________________________________________________________________________________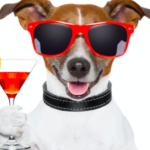 Yappy Hour-Every Friday With NOTDW (Nectar of the Dogs Wine)
8pm-Tune into "Wine Time with NOTDW," a weekly series running every Friday at 8 p.m. (or 5pm Pacific Time) on the Nectar of the Dogs Wine Facebook page. Learn more about the company's story and its passion for wine and supporting dog rescues (we donate a portion of our proceeds to rescues!). Each week will be dedicated to one of our local dog rescue partners to share their mission and let viewers know how they can help. Join us as we introduce one of our varietals each episode and talk to organizations including Live Love Animal Rescue, spcaLA, Bark Party and Love at First Mutt. For our Wine Time on Facebook, CLICK HERE    To visit our website CLICK HERE or follow us on Instagram to learn more. Our wines are available to purchase on our website, contact us for shipping and delivery options. We are also offering private virtual wine tastings reach out to us for more information on how to schedule your private session.
Stottle Winery Virtual Tastings & More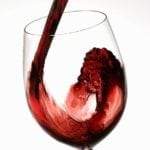 Dates & Times: Updated periodically; Tasting Instructor & Guests: Josh & Amy Stottlemyer; Join us for online virtual tastings and informational videos.  CLICK HERE
_________________________________________________________________
VIRTUAL / ONLINE EXPERIENCES!!
SCROLL  WAY DOWN!!
_________________________________________________________________________________
MOVIES / THEATER / MUSIC/ ACTING CLASSES
FREE MOVIES–JLM Boca Raton Jewish Film Festival-A fantastic collection of movie "shorts" (40 minutes or less) from around the world. Includes documentaries, a musical, comedies (one with Mel Brooks), Biography, Animations and the 2019 Academy Award Winner Best Live Action Short called "Skin." (Note: To enlarge to a full screen: After starting to play click on bottom right of screen); For all the movies, CLICK HERE
BROWARD CENTER FOR THE PERFORMING ARTS-
Check out the delightful playlists―and scenes from upcoming shows,  featuring beloved artists and award-winning performances ― that the Broward Center has created.
ACTORS' PLAYHOUSE AT THE MIRACLE THEATRE-Virtual Theatre Master Classes-Until April 24, 2020-CLICK HERE
AREA STAGE COMPANY-Virtual Classes-Through May 29, 2020  CLICK HERE
CITY THEATRE- Spring Into Shorts- Live Event Happened on April 3, 2020, but the recording is still available.  Click here   (and be patient!)
FLORIDA CHILDREN'S THEATRE-Alumni Benefit Concert Online-April 18, 2020 FLCT alums perform some of Broadway's greatest songs-Cost $15   Click here
FLORIDA SHAKESPEARE THEATRE- Much Ado About Nothing-To be Rescheduled;  For details CLICK HERE
SHAKESPEARE'S GLOBE THEATER- is streaming plays, their Love in Isolation project, and other performances Click HERE to learn more.
LAKE WORTH PLAYHOUSE: Virtual Classes (must register in advance)
Beginning Acting for Kids (Mondays, 4:30 p.m. )
Musical Theatre Voice for Kids (Wednesdays, 4:30 p.m. )
Audition Intensives for Adults (Tuesdays, 6 p.m. )
MIAMI NEW DRAMA-FREE Online: Mastermind Master Class Series- Throughout April — previous classes recorded and available -CLICK HERE
MNM THEATRE COMPANY-MNMSings-Listen to Broadway songs sung by young professional actors:  CLICK HERE and  CLICK HERE
NEW CITY PLAYERS–Actors, writers, and artists of all kinds are welcome. We will be writing and work-shopping and connecting as artists. Writing Prompt: "Well, that was embarrassing…"  7-9pm | Zoom A Zoom link will sent to everyone who registers. CLICK HERE
One Voice (musical collaboration with Ballet Palm Beach, Maltz Jupiter Theatre, Palm Beach Opera and Palm Beach Symphony; presented by the Cultural Council; available 24/7
PALM BEACH DRAMAWORKS- In the Wings Interactive- CLICK HERE
Throughout the Pandemic
PRATHER PRODUCTIONS-Virtual Cabaret- Every Saturday Night throughout the Pandemic-CLICK HERE
THEATRE LAB-Online Original Monologue Festival-1st Version On YouTube; Next Round to be announced on April 13, 2020  For more info, CLICK HERE
ANDREW LLOYD WEBBER- Watch clips from his many plays including Cats, Jesus Christ Superstar, Joseph & The Technicolor Dream Coat, The Phantom of the Opera and more, CLICK HERE
STEPHEN SONDHEIM-"TAKE ME TO THE WORLD"- A Sondheim 90th Birthday Celebration-Watch a star-studded lineup of Broadway favorites toast Stephen Sondheim in a once-in-a-lifetime tribute to the master in honor of his 90th birthday. The entire Take Me to the World: A Sondheim 90th Birthday Celebration can be viewed HERE.
VISIT CARNEGIE HALL-Enjoy their online series: CLICK HERE
VISIT THE KENNEDY CENTER- Enjoy FREE videos of extraordinary performances- CLICK HERE
THE BERLIN CELEBRATION CONCERT-Beethoven's 9th Symphony conducted by Leonard Bernstein. Performed on Christmas Day in 1989 in the former East Berlin, celebrating the fall of the Berlin Wall-CLICK HERE
VISIT THE AQUARIUM–Georgia Aquarium in Atlanta cares for thousands of animals in its 10 million gallons of water, including rescued Southern sea otters, endangered African penguins, rescued California sea lions, whale sharks, and manta rays. The series follows the daily activities of the aquarium's biologists, researchers and trainers, and it explores the bonds created between the creatures and the staff.  CLICK HERE
_________________________________________________________________________________
MUSEUMS–JUST CLICK!
_________________________________________________
Totally FREE Workout Videos
Fitness Blender offers hundreds of no-frills, no-fuss workouts. Run by husband-and-wife team Daniel and Kelli, they have more than 600 full-length workout videos, and more than 150 of those are HIIT (High Intensity Interval Training.) All workouts range from 5- to 45-minutes. While some videos require some basic equipment, many can be done with your body weight alone.
Blogilates brings Pilates-style workouts for people of all levels. Casey Ho has been creating videos on Youtube for over 10 years and now has almost five million subscribers. She teaches POP Pilates, PIIT28, Bootcamp sculpting into one seamless workout. Many workouts don't require any equipment (just a mat mostly). She also has different workout programs you can follow, including indoor, apartment-friendly ones (quiet.)
Yoga With Adrienneis videos focusing on both physical and mental health. A great way to start yoga and work on yoga basics. She has such a calming voice and has yoga videos for different levels, lengths, or how you're feeling (such as experiencing stress, back pain, or cramps).

Yoga CLASS LIVE!

-Every Day of the Week at 7:45am and 8:15am–Just Click Above on the Day of the Week You'd Like To Attend Online 
MadFit creates workout routines to popular songs. Maddie Lymburner has hundreds of workouts on her channel plus ones that target body parts, specific no-equipment workouts and quiet apartment-friendly workouts (these workouts are great for anyone with injuries or who just needs low-impact workout options).
The Fitness Marshall brings you choreography to turn your workout into a dance party. Caleb Marshall uses pop music and moves designed to get you sweating. Each video is one song long, but he suggests creating a playlist of two warm-up videos, eight main workout videos, and one cool down video for a complete workout. But there's also a quick workout playlist or a full workout playlist you can follow.
The Body Coach can be your own personal trainer or for the whole family. The Body Coach (aka Joe Wicks) believes that everyone should be able to work out, no matter their fitness level or budget. The channel has more than 250 videos, including challenges, time-based workouts, and workouts for specific body types. There's a new HIIT (High Intensity Interval Training) workout every week.
Tone It Up transports you to the beach! Tone it Up is run by trainers Karena and Katrina who first started posting workout videos on Youtube over 10 years ago. You'll find plenty of total body workouts, bodyweight workouts, guided meditations, and more. The videos are on the shorter side, with the newer videos directing you to their app if you want longer videos (right now, the app is free until April 22). If you're looking for more, you can string a couple of their Youtube workout videos together for a longer workout.
_________________________________________________________________________________
Boca Raton's Digital Library
Businesses Hiring 
Palm Beach County
There are thousands of job openings for anyone who wants to pick, pack and deliver goods as well as related work at places such as Publix, Walmart, Aldi's, Costco, Amazon, Instacart, etc.   Wear Masks & Gloves.
Amazon has plans to hire over 100,000 new workers nationwide to assist with the overwhelming demand for delivery.
CVS plans to hire 50,000 people in full-time, part-time and temporary positions to cover the demand in pharmacy services. CVS Health
Domino's plans to hire 10,000 new workers to keep up with the demand. This includes delivery experts, pizza makers and customer service representatives. While Domino's is just one pizza chain that is hiring, be sure to check out your local pizza chain, as demand is high. 
Papa John's is also hiring. Pizza Hut is also hiring. (and most pizza places)
Publix plans to hire thousands in stores and distribution centers — and there's a large distribution center in Boynton Beach. Apply Now
Shipt and Instacart: Help out with delivering groceries and essentials through Shipt or Instacart.
WalMart has plans to amp up their hiring and expects to hire 150,000 new employees through the end of May. While the hiring process usually takes about 2 weeks, it can now take as little as 24 hours.
7-11 is hiring 20,000 new employees. Apply Now.
_________________________________________________________________________________
CO-VID TESTING SITES:
Call the Testing Hotline for an appointment: 561-642-1000
C. L. Brumback Primary Care Clinics –1150 45th St., West Palm Beach; Walk-up site; By appointment only Monday through Friday; 8 a.m. – 11 a.m. Any age; need not be symptomatic
C. L. Brumback Primary Care Clinics –411 W. Indiantown Rd., Jupiter;Walk-up site;By appointment only Monday through Friday; 8 a.m. – 11 a.m.  Any age; need not be symptomatic
C.L. Brumback Primary Care Clinics –225 S. Congress Ave, Delray Beach; Walk-up site;  By appointment only Monday through Friday; 8 a.m. – Noon;  Any age; need not be symptomatic
C. L. Brumback Primary Care Clinics –1250 Southwinds Dr., Lantana; First Responders and Emergency Workers Only;
By appointment only
C. L. Brumback Primary Care Clinics – "Scout" Mobile Clinic Outreach;Walk-up site; Any age; need not be symptomatic
Varying locations and hours as scheduled
Florida Atlantic Testing Site in Boca Raton
The drive up testing site is located at the FAU Tech Runway on the north end of the FAU campus at 901 NW 35th Street, Boca Raton, 33431. Appointments are required for testing. To make an appointment, call American Medical Response at 1-800-209-7919 Monday through Friday from 9:00 AM to 5:00 PM. Testing is available to anyone over the age of 12, with or without COVID-19 symptoms.
South County Civic Center Site in West Delray Beach
The drive up testing site is located at the South County Civic Center located at 16700 Jog Road, Delray Beach, FL 33446. Appointments are required for testing. To make an appointment, call American Medical Response at 1-800-209-7919 Monday through Friday from 9:00 AM to 5:00 PM. Testing is available to anyone over the age of 12, with or without COVID-19 symptoms.
4621 Collins Ave., Miami Beach
10 am to 6 pm on Sunday through Friday.  Note: (The city of Miami also offers at-home testing for home-bound residents.) Patients must pre-register by calling 305-735-3909 or Click Here; 
Other  Drive-Thru Testing Sites:
Marlins Stadium, Hard Rock Stadium, Charles Hadley Park in Miami, Larkin Community Hospital in Hialeah, Community Health of South Florida in Miami, CB Smith Park in Pembroke Pines
_________________________________________________________________________________
"Coronavirus Humor"!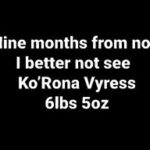 Have an exciting Chat with a New Single About Where to Buy Toilet Paper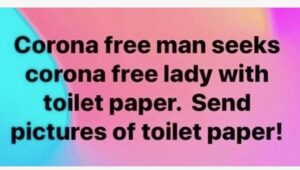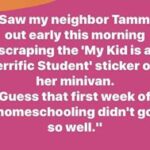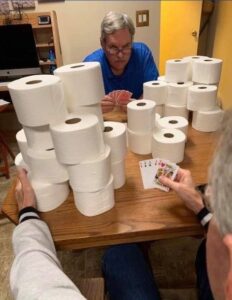 Poker For High Stakes
                                                                     
RESTAURANTS: Openings  & Closings, To see All:  CLICK HERE) 
FOR SOME UNIQUE FOOD OPTIONS:
Here is a list of spots that sell specific kinds of food. Most sell ingredients, but there's a personal chef listed who prepares meals as requested. All of this is takeout/delivery with no contact::
Mecca Family Farms, 7965 Lantana Road, Lake Worth; www.facebook.com/MeccaFamilyFarms. Offering boxes of produce (one kind per box, tomatoes, green peppers, etc.) at wholesale box prices, for $10 per box. There are a lot of pieces per box, so good to split this with a neighbor. Check the Facebook page for times each day.
Johnny's Fish Dip, 1714 S. Dixie Highway, Lake Worth; www.johnnysfishdip.com/find-us Offering spicy fish dip ($11) and regular fish dip ($10) from fresh king fish caught locally. Order online.
My Organic Meals, order online www.myorganicmeals.com. Offering ready-to-eat meals after you place your order. These are then delivered (first delivery is free) in recyclable, compostable containers. The menu choices are plentiful.
__________________________________________________________________________
Donate Food to Boca Helping Hands
Help by donating desperately needed non-perishable items to Boca Helping Hands.  We are experiencing a growing demand for our drive-thru hot meals and pantry bags. In order
to continue feeding those in need, we need your help! Please consider donating food or hosting a food drive.The mission is to provide food, medical and financial assistance to meet basic human needs as well as education, job training and guidance to create self-sufficiency. Drop off at Boca Helping Hands on Monday-Friday from 9am to 2pm and Saturdays from 9am to 12noon at 1500 NW 1st Court, Boca Raton 33432 or contact Suzan Javizian at 561-417-0913 ext. 204 or [email protected]
Foods Suggested: Beans, Canned Fruits, Canned Meats, Canned Vegetables, Cereal Boxes, Cereal Bar, Chef Boyardee, Crackers, Fish, Jelly, Milk, Pasta, Peanut Butter, Poultry, Powdered Juice, Rice, Soup, Tomato Sauce, USDA Labeled Meats (in original retail packaging) (Please do not donate any opened, expired or glass items.)  For more info: www.BocaHelpingHands.org                         
_________________________________________________
Happy Hours
NOTE:   SEE OUR FABULOUS "HAPPY HOUR" PAGE!   CLICK HERE:     https://steppingoutflorida.com/happy-hour/
Mobile Devices

NOTE:  SIGN UP FOR STEPPING OUT FLORIDA ON YOUR MOBILE DEVICE!!  JUST SCROLL WAY, WAY, WAY DOWN. SEE WHERE IT SAYS "SUBSCRIBE"?  JUST ADD YOUR EMAIL ADDRESS AND YOU'RE IN!
---
SAVE THE DATES:
---
ONGOING EVENTS:
RESTAURANT NEWS:
FOR SALE    

BEST OF

 

THE BEST…!

 
SEE ALL THE BEST of the BEST:  CLICK HERE
BEST Artist
BEST Home Painter 
BEST Voice Instructor
BEST Realtor, and more!
(Also, CHECK OUT THE ITALIAN AND ALSO VINTAGE DESIGNER HANDBAGS- AT GREAT PRICES) ….
AND MUCH MORE!
FACEBOOK
CHECK FACEBOOK FOR ALL OF OUR EVENT PHOTOS!
AND PLEASE "LIKE" OUR FAN PAGE!  CLICK HERE!
---
JOBS

-Networking, Job Boards, Job Fairs
Now Hiring-All Positions-Apply Today: Farmer's Table North Palm Beach, our newest location-Located at the North Palm Beach Country Club-951 US Hwy. 1, North Palm Beach 33408 Apply in person Monday-Friday from 10am to 5pm/ Interview right on the spot; or email resume to Kevin at dinefarmerstablenpb.com or glenn at dinefarmerstablenpb.com
ALSO hiring at Farmer's Table in Boca Raton:  Apply in person Monday-Friday from 2pm to 4pm-Interview on the spot; Send resumes to [email protected] Located at 1901 Military Trail, Boca Raton 33431
The Lake Worth Playhouse seeks Theater Teachers- who are trained in acting, dancing, and singing for our classes. We need teachers who are motivated, disciplined, and who have worked with children. Evening availability is required. Please send all resumes to Cathy Randazzo at [email protected]
Tunie's Natural Grocery & Vitamin Market-Now Hiring: Vitamin Specialist, Cashiers, Grocery Team Members and Graphic Designer-Experience preferred but not required; located at 5651 Coral Ridge Dr., Coral Springs, FL 33076  Apply within or email your resume to: [email protected]
True Food Kitchen is still hiring talented team members, including servers, hosts/hostesses, prep cooks, pastry cooks, line cooks, wok cooks, back servers, dishwashers, pizza cooks and bartenders. Interested candidates  Call 561-419-8105 or visit https://www.truefoodkitchen.com/BocaRaton for locations and more information or follow @true_food_kitchen.
The Global Trade Chamber for dynamic and passionate entry level team for the following positions:  Telemarketing Sales Representatives, Executive Assistant, Sales Executive, Event Planner, International Trade Specialist  All candidates submit resumes to [email protected] or to [email protected] Qualified candidates will be contacted for an interview.
Front Desk Job in Deerfield Beach- Seasonal front desk position in Deerfield Beach aesthetic laser/medical office doing front desk work for 2 to 3 months. $10 per hour. 954-480-2811. Ask for Carmen.
Big Easy Casino-(Formerly Mardi Gras) Open now with new renovations (following Hurricane Irma)-  For available job opportunities, CLICK HERE
Trans AM Trucking Group has an opening for a CDL Class A Owner Operator Truck Driver in their Jupiter location.  Excellent pay. For more info., CLICK HERE  or Apply here
---
ADOPT THE DOGGIES

NEWS:  Tri-County Animal Rescue is in great need of DOG WALKERS! We have several hundred dogs in our shelter, and they all need to be walked.  PLEASE come in- Tues, Thurs, Fri, Sat, Sun-10:30am to 4pm—come and help.
Tri County Animal Rescue- 21287 Boca Rio R0ad-Boca Raton 33433-Phone: 561-482-8110 – www.TriCountyAnimalRescue.com 
A Personal Note:  I just took the one Sunday "class" to learn their procedures. Sign up! It's available at 8:45am every Sunday-  It helped!  I walked a couple of adorable, loving dogs today–it feels so rewarding to volunteer!

P.S.  They desperately need gently used towels and blankets for the puppies; The dogs at Tri-County are dangerously low on canned dog food. Pedigree Traditional Meaty ground dinner with Chopped Chicken Canned Dog Food- Please help us by bringing in canned dog food to the shelter, as soon as possible.
Help us "Clear the Shelter"- (Most fees waived on large dogs-Thursday-Sunday 10:30am to 4pm)
Save a life; Adopt today!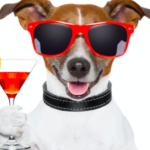 P.S.   For a list of DOG-FRIENDLY RESTAURANTS, CLICK HERE!  (Dine Outside with your Pooch!)
PROTECT THE DOLPHINS

NEWS:  A UNIQUE AND MEANINGFUL GIFT: "ADOPT A WILD DOLPHIN"
I JUST "ADOPTED" a wild dolphin–His name is "Wonder"- I received a "Certificate of Adoption", a brief life history and color photograph of my dolphin–and a hard copy of the book "An Ocean of Inspiration"–The John Olguin Story.  Each dolphin has its own Facebook page (and there are 300 yet  to be adopted.) All this for only $30 +  $5 for shipping in the U.S.  ( Or, perhaps, just get a copy of this wonderful book for $15 +  $3 for shipping in the U.S. ) This makes a gift that truly supports a great cause. (Note: You will be helping a dolphin scientist with further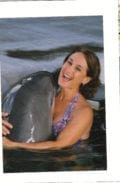 exploration, observation and research to help preserve these special mammals. Support the Palm Beach Dolphin Project- For info: [email protected] or  561-762-6473 Click here to watch this video of a dolphin show-   CLICK HERE  Note By Scientist, Explorer, Author, Dolphin Researcher-Dr. Stefan Harzan: If you have an opportunity to swim with dolphins…why not do it in the open ocean? There, the dolphins may stay close or have the freedom to swim away. It is so much better, because we meet them on their terms.
Contact to adopt your own dolphin: [email protected] or 561-762-6473

VISIT OUR WILDLIFE REFUGE
HAVE YOU EVER BEEN TO OUR NATIONAL WILDLIFE REFUGE?    (It's RIGHT HERE IN BOYNTON BEACH!)
ARTHUR R. MARSHALL LOXAHATCHEE NATIONAL WILDLIFE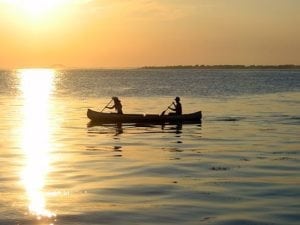 REFUGE
Activities: Bird & Nature Walks, Canoeing & Kayaking, Boating & Fishing, Hiking & Biking, Storytelling, Snail Kite Banding, Python Capture—and more:
Hiking, Guided Bird, Butterfly and Wildflower Walks, Early Morning Bird Walks on the Marsh Trail, Early Morning Bird Watch and Walk – Fly Out, Swamp Strolls, Roving Naturalist on Cypress Swamp Boardwalk or Marsh Trail, Tram Tours of the Marsh, Guided Canoe Trips, Full Moon Guided Canoe Trips, Annual Photography Contest, Annual Juried Art Contest – Loxahatchee Visions, Friends and Family Spring Fling Folk Music Festival, monthly meeting of the Sierra Club Loxahatchee Group (featuring speakers, group kayak or canoe outings)
The Arthur R. Marshall Loxahatchee National Wildlife Refuge preserves a portion of the once vast northern Everglades. It provides habitat and protection for endangered wildlife such as the snail kite and the wood stork and the formerly endangered American alligator.
The main entrance and Visitor Center are located at: 10216 Lee Road  – Boynton Beach, FL 33473  It is 2 miles south of Boynton Beach Boulevard, west off US 441/SR7.    Contact:  561-734-8303  or more info:  CLICK HERE
____________________
REGIONAL PARKS, NAURE CENTERS AND TRAILS IN BROWARD:  CLICK HERE
Deerfield Highlands Nature Preserve) are again open, seven days a week, from 8 a.m. to 7:30 p.m. The sites are easily accessible but also minimally developed, so that appropriate social distancing poses no problem, leaving you free to enjoy the natural beauty of the trails and their flora and fauna. Click above for more information.
BEST TESTIMONIALS
In appreciation of Stepping Out Florida
In terms of energy and dedication, you far surpass the Energizer Bunny, putting in long hours with great professionalism to render a superb, well researched, constantly updated, much needed service to your many readers. Congratulations on making a major contribution to your community.
Frank F.

RE: Our New, Updated Website:
Congratulations!
Beautifully done and so user friendly too!
Bob
Robert R. Carter
Artistic and Founding President, Actor's Workshop & Repertory Co.
actorsrep.org          [email protected]           561-301-2588 

Howdy,
I love your efforts
You are amazing – your energy, your spirit, what you do w/ your site. I owe you so much
Thank you
Keith G.

Dear Stepping Out Florida,
I just had to write and tell you how much I love your newsletter!! It is seriously one of the best websites I have come across when it comes to giving out information on activities in the area and further.

Thank you so much for this site, you have no idea how helpful it has been!
Jacqueline S. February 20, 2019

NEWS: Our Google Analytics : FOR STEPPING OUT FLORIDA:
             FROM:             Google My Business 
11,893 PEOPLE FOUND YOU ON GOOGLE AND VISITED YOUR WEBSITE
WHAT CUSTOMERS ARE SAYING ABOUT YOU:
Congrats, Stepping Out Florida received a 5 star rating on Google  
Your photos reached a new record on Google!                   
(As of March 1, 2022)
                                                               90,000
                                To Deby:  At Stepping Out Florida
People have seen your photos over 90,0000 times, a new record for you on Google. Thanks for sharing.
| | | |
| --- | --- | --- |
| | Stepping Out Florida-Website established in Dec. 2009! | |
90,000