What's There To Do This Week?
THIS WEEK AT A GLANCE:   
JULY 15    to    JULY  21
CLICK ON THE BLUE DAY OF THE WEEK BELOW FOR MORE THAN 25 GREAT THINGS GOING ON EACH DAY!!!  
Monday –  Networking Lunch, Online Public Voting Continues for Boca Bowl Idol, Tickets on sale for Andrea Bocelli Concert, Tequila & Trivia, Music Jam Sessions, Karaoke, Trivia Contests
Tuesday  Cachet Band, Karaoke, Tequila & Taco Tuesday, Ice Cream Tuesday, Networking, Discount Cinema Day, Jam Night
Wednesday -Ballroom & Latin Night, 50th Anniversary of the film "Easy Rider," Karaoke, Wine Wednesday in Deerfield, Improv
Thursday –  "  Cachet Band,  The Edge Band (Final Night), "Footloose, The Musical" Continues, Karaoke Night in Deerfield, Trivia Night, Clematis by Night, 
Friday   Battle of the Bands to Celebrate Woodstock,  Women's Weekend Retreat, "Art After Dark" at the Norton Museum, Karaoke

Saturday – 50th Anniversary of the Apollo Moon Landing, The Fabulons, Women's Weekend Retreat (Single Day Attendance Available), Christmas in July Fundraiser, "Rock the Dock " Concert Series, Palm Beach Summer Beer Fest, "The Upside Down" Tribute to the 80's,  Karaoke, IMax Theater, Green Markets
Sunday-  The Joey Kennedy Band, Final Day of Women's Weekend Retreat (Single Day Attendance Available), 30th Anniversary of the Film "Glory", Farmers Market,  Brunches
Good Quote: "If you can read this, thank a teacher. If you're reading this in English, thank a soldier."
NEXT WEEK

…   AND AFTER ….CLICK HERE 
RESTAURANTS: Openings  & Closings,  CLICK HERE 
THEATER EVENTS:

July 17-28  Footloose, The Musical–One of the most explosive movie musicals in recent memory bursts onto the live stage with exhilarating results. When Ren and his mother move from Chicago to a small farming town, Ren is prepared for the inevitable adjustment period at his new high school. What he isn't prepared for are the rigorous local edicts, including a ban on dancing instituted by the local preacher, determined to exercise the control over the town's youth that he cannot command in his own home. When the reverend's rebellious daughter sets her sights on Ren, her roughneck boyfriend tries to sabotage Ren's reputation, with many of the locals eager to believe the worst about the new kid. The heartfelt story that emerges is of a father longing for the son he lost and of a young man aching for the father who walked out on him. To the rockin' rhythm of its Oscar and Tony-nominated top 40 score, FOOTLOOSE is the ultimate 80's dance musical with a message!The evening will include Premium Theatre Seats, Appetizers and a Complimentary Glass of Champagne! Appetizers served at 7:30 and the show starts promptly at 8 p.m. You don't want to miss it! At The Lake Worth Playhouse, 713 Lake Ave, Lake Worth, FL 33460   SCHEDULE: Opening Night is Friday, July 12, 2019 at 8:00 p.m. ($40 – includes Opening Night Reception);  Evening and Matinee Performances will run July 13-28, 2019 at 8pm and 2pm. ($29 & $35);  Dinner & Show Night is July 11 and includes a 6:00 p.m. pre-show dinner at Paradiso.  The all-inclusive dinner/show package price is $68 and includes a three-course meal and premium seats for the preview performance. Buy tickets online at  https://www.lakeworthplayhouse.org/welcome/footloose/ or call 561-586-6410
Added Note: We need a few ushers for the run of 'Footloose, The Musical" until July 28-All those interested should contact Judith Johnson at Judith@nulllakeworthplayhouse.org   (Anyone looking to complete community service hours will receive 5 credit hours for each show they volunteer for by our Education Director Cathy Randazzo-Olsen.)
SPECIAL EVENTS: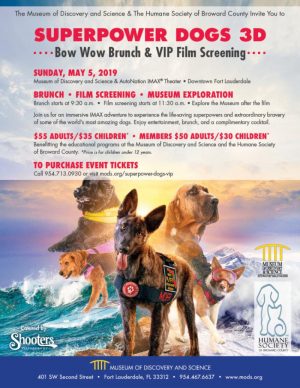 July 15 to 18- Superpower Dogs 3D!    Join us for an immersive IMAX adventure to experience the life-saving superpowers and extraordinary bravery of some of the world's most amazing dogs. To purchase TICKETS, call: 954-713-0930 or CLICK HERE            WATCH THIS VIDEO! CLICK HERE
MORE INFO:  In this inspiring true story, our best friends are also real-life superheroes. Journey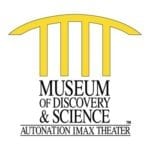 around the globe to meet remarkable dogs who save lives and discover the powerful bond they share with their human partners. Follow Halo, a rookie puppy training to join one of the most elite disaster response teams in America, that is part of the Miami-Dade Fire Rescue team. Meet Henry, an avalanche rescue expert in the Canadian Rockies, Reef, a Newfoundland lifeguard with the Italian coastguard, Ricochet, a Californian surf legend helping people with special needs, and the Bloodhound brothers, Tipper & Tony, who are leading the fight to save endangered species in Africa. As we discover the incredible abilities of dogs and the astonishing science behind their superpowers, we'll never look at our best friends the same way again! The Film's OFFICIAL WEBSITE, CLICK HERE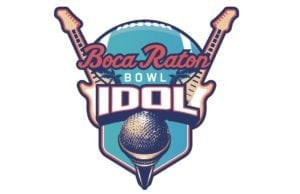 July 15 to 21-Online Public Voting Begins Today For the Boca Raton Bowl Idol-Tickets Now on Sale for Live August 1 National Anthem Performer Finalists Event -Featuring Public's Top Eight- The public is now actively "recruited" to help Bowl organizers choose the next Built Ford Tough Cheribundi Boca Raton Bowl Idol presented by Marshall Grant, PLLC at BRIC by casting their votes online beginning Monday, July 8. Following review of video audition submission entries by the 2019 Bowl's Idol Committee, the top 16 will be featured on www.CheribundiBocaRatonBowl.com so the public can determine the top eight semi-finalists. The semi-finalists will then "take the stage" to compete live at the open-to-the-public event on  Thursday evening, August 1 at 6 p.m. at Boca Raton Innovation Campus (BRIC) to vie for the  opportunity to perform the National Anthem at the 2019 game. The winner will get the opportunity to perform the National Anthem at the Cheribundi Boca Raton Bowl on-field during opening ceremonies at FAU Stadium on Saturday, December 21 prior to the game being televised nationally on ABC at 3:30 p.m.- Sixteen semi-finalists have been selected from dozens of South Florida vocalists and instrumentalists, amateurs and professionals, individuals and groups from teens through seniors who entered the talent competition. The semifinalists' audition videos will be featured for online voting at www.CheribundiBocaRatonBowl.com from Monday, July 8 through Sunday, July 21, at 11:59 p.m.  The public is invited to vote for their favorite semi-finalist once per day throughout this round of the competition. The Top 16 contestants vying to be the 2019 National Anthem performer range in age from 13 to 72!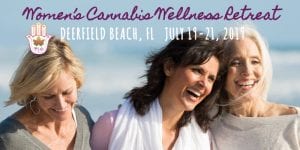 July 19 to 21-Women's Cannabis Wellness Retreat at the beautiful Wyndham Deerfield Beach Resort–An educational, experiential, transformational event created to elevate your MIND, BODY & SPIRIT;  Join us for a special retreat where you will meet and schmooze with Jewish women professionals to get the most up-to-date information about cannabis and wellness from doctors, holistic healers, and legal and other experts. You'll be in the right place if you are a woman consuming, considering, or curious about cannabis medicine. You'll learn about the gifts of this unique plant and how women are finding relief and cures for many symptoms. Sessions will include Cannabis medicine, CBD for wellness and hormonal issues, and how it supports health and balance in your body, and much more! Day, One Night or 2-Night packages available;  Schedule: Friday, July 19: Welcome 4:20 pm, Shabbat Dinner, Sacred Synergy Service, Belly Dancing / Saturday, July 20 (available for special day package): Cannabis Education, Wellness Treatments, Marketplace, Dinner, Live Concert / Sunday, July 21: Breakfast, Closing Ceremony, Personal cannabis coach assignments. Location: Wyndham Deerfield Beach Resort, 2096 Northeast 2nd Street, Deerfield Beach, FL 33441 For More Info & Tickets: WomensShabbatRetreat.eventbrite.com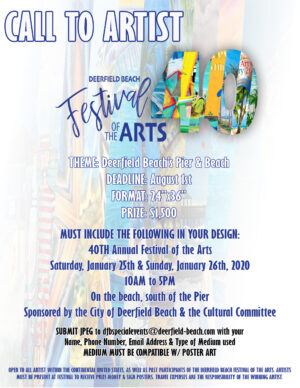 NOW to August 1-Call to ARTISTS-Poster Contest-PRIZE MONEY: $1500-The City of Deerfield Beach is looking for an artist to help design the 40th Annual Festival of the Arts poster; this poster will be the face of all event marketing campaigns-Each year the Deerfield Beach Cultural Committee hosts the Annual Deerfield Beach Festival of the Arts which takes place south of the International Fishing Pier located at 200 NE 21st Ave., providing a scenic background for the festival. The festival includes over 130 juried artists from all over the United States along with continuous live music, a variety of food vendors, refreshments, a student art exhibit and of course, a kids' zone. This year will the be the 40th Annual Deerfield Beach Festival of the Arts! When: Saturday, January 25th & Sunday, January 26th, 2020 Where: Main Beach Parking Lot, 149 SE 21st Ave., Time: 10:00am – 5:00pm Fee: FREE; Guests must pay to park; For Poster Rules and Info: CLICK HERE
August 16, 17, 18-WOODSTOCK 50! In Watkins Glen, NY-Ready or not, the 2019 Woodstock lineup is here; Woodstock co-founder Michael Lang is celebrating the festival's 50th anniversary by staging a new multi-day event with JAY-Z, Miley Cyrus, Chance the Rapper, and The Black Keys to appear alongside veteran artists like Robert Plant, Santana, John Fogerty, and Dead & Company. Tickets to Woodstock 2019 go on sale beginning April 22nd. Visit the festival's website for more info.    To see bands and more info: CLICK HERE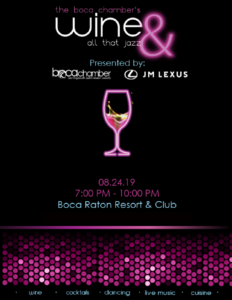 August 24- Wine & All That Jazz!  Presented by the Boca Chamber and JM Lexus-7pm to 10pm-Join Us at the Party of the Summer!  Wine & All That Jazz is an all-out celebration at the luxurious Boca Raton Resort & Club. Indulge in over 100 varieties of wine, cocktails and dinner by the bite from several of Boca's top restaurants! Enjoy live music, entertainment and dancing — the perfect night out that you've been waiting for. For more info. and to purchase tickets, CLICK HERE;  Also, Sponsorship Opportunities: We have a variety of options to get your company seen in front of 700+ attendees!  Click here to be a featured restaurant Click here to view the sponsorship form   (NOTE: STEPPING OUT FLORIDA IS A PROUD SUPPORTING PARTNER OF THIS EXCELLENT EVENT!)

September 8 to December 29- MIAMI DOLPHINS 2019 Schedule: Sept. 8: vs. Ravens, 1 p.m., CBS; Sept. 15: vs. Patriots, 1 p.m.; CBS; Sept. 22: at Cowboys, 1 p.m.; FOX; Sept. 29: vs. Chargers, 1 p.m.; CBS; Oct. 6: Bye week; Oct. 13: vs. Redskins, 1 p.m. FOX; Oct. 20: at Bills, 1 p.m.; CBS; Oct. 28: at Steelers, 8:15 p.m.; ESPN; Nov. 3: vs. Jets, 1 p.m.; CBS; Nov. 10: at Colts, 4:05 p.m.; CBS; Nov. 17: vs. Bills, 1 p.m.; CBS; Nov. 24: at Browns, 1 p.m.; CBS; Dec. 1: vs. Eagles, 1 p.m.; FOX; Dec. 8: at Jets, 1 p.m.; CBS; Dec. 15: at Giants, 1 p.m.; CBS;  Dec. 22: vs. Bengals, 1 p.m.; CBS; Dec. 29: at Patriots, 1 p.m.; CBS;* Game subject to flexible scheduling in Weeks 5-17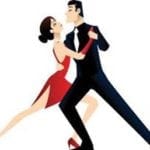 September 20-Boca Ballroom Battle to Benefit The George Snow Scholarship Fund-Tickets to this year's event will quickly sell out-For more info. , to see this year's dancers, and to purchase tickets,  contact Debi at 561-347-6799 or click here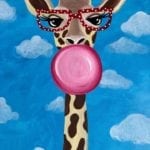 NOW to September 30-Summer Savings Pass 2019: 4 Attractions for One Price-The Summer Savings Pass is a one-price deal good for entry to four South Florida attractions. It costs $60 plus tax for adults and $50 plus tax for kids ages 3 to 12. If you already hold an annual pass to one of these venues, like Lion Country Safari, you can get the Summer Savings Pass at a discount: $35 plus tax for adults and $25 plus tax for youngsters. You can print out a form before you go and buy the pass at any of the four participating attractions:
Buy at any of the attractions. Save time by completing this form in advance.

NOW to November 7-Tickets Now On Sale -Legendary Tenor Andrea Bocelli is honored to be part of the Grand Opening celebration of the new Hard Rock Live Theater in Hollywood on November 7 at 8pm- The 6,500-seat Hard Rock Live, Seminole Hard Rock Hollywood's new entertainment venue, is part of a $1.5 billion property expansion to be completed fall 2019. The integrated resort will also be home to three hotel towers, including the world's first and only iconic guitar-shaped hotel tower. Tickets go on sale Friday, June 7, at 10 a.m. Citi cardholders can purchase presale tickets on Monday, June 3, at 10 a.m. Andrea Bocelli fan club member and venue presale tickets are available for purchase beginning Wednesday, June 5, at 10 a.m. Venue presale tickets can be purchased through Seminole Hard Rock Hollywood's Facebook and Twitter pages. Tickets cost $535, $395, $305, $255 and $165. All seats are reserved and available at all Ticketmaster outlets, online at www.myhrl.com, www.ticketmaster.com. Doors open one hour prior to show start time. Additional fees may apply. Bocelli, who is widely regarded as the most popular Italian and classical singer in the world, has been thrilling audiences for more than 20 years. The new Hard Rock Live at Seminole Hard Rock Hollywood will be one of the most unique live music experiences in South Florida. The 225,000-square-foot facility has state-of-the-art in-house sound and lighting, in addition to clamshell-style seating with unrivaled sightlines. The indoor venue is also equipped with mobile-stage technology, creating intimate experiences for events of varying sizes. With its technical capabilities, Hard Rock Live will be able to support A-List acts, as well as nationally televised awards shows, sporting events and more. New amenities at Hard Rock Live include Ring Couches, an exclusive premium seating area featuring plush couches and tables with dedicated in-seat cocktail service, giving guests an elite experience like no other. Guests will enjoy unparalleled views of the performance from their tiered theater-style seats. For more information on Hard Rock Live and Seminole Hard Rock Hollywood's $1.5 billion expansion, please visit www.seminolehardrockhollywood.com/the-new-hard-rock.htm.
HAPPY HOUR:  
---
SAVE THE DATES:
---
ONGOING EVENTS:
RESTAURANT NEWS:
FOR SALE    

BEST OF

 

THE BEST…!

 
SEE ALL THE BEST of the BEST:  CLICK HERE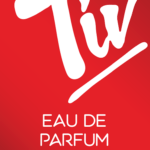 BEST NEW Designer Caribbean Fragrance   SPECIAL DISCOUNT     CLICK HERE
BEST Artist
BEST Home Painter 
BEST Voice Instructor
BEST Realtor, and more!
(Also, CHECK OUT THE ITALIAN AND ALSO VINTAGE DESIGNER HANDBAGS- AT GREAT PRICES) ….
AND MUCH MORE!
FACEBOOK
CHECK FACEBOOK FOR ALL OF OUR EVENT PHOTOS!
AND PLEASE "LIKE" OUR FAN PAGE!  CLICK HERE!
---
JOBS

-Networking, Job Boards, Job Fairs
The Lake Worth Playhouse seeks Theater Teachers- who are trained in acting, dancing, and singing for our 2018/19 classes. We need teachers who are motivated, disciplined, and who have worked with children. Evening availability is required. Please send all resumes to Cathy Randazzo at shonna@nulllakeworthplayhouse.org
Tunie's Natural Grocery & Vitamin Market-Now Hiring: Vitamin Specialist, Cashiers, Grocery Team Members and Graphic Designer-Experience preferred but not required; located at 5651 Coral Ridge Dr., Coral Springs, FL 33076  Apply within or email your resume to: Jobs@nullTunies.com
True Food Kitchen is still hiring talented team members, including servers, hosts/hostesses, prep cooks, pastry cooks, line cooks, wok cooks, back servers, dishwashers, pizza cooks and bartenders. Interested candidates  Call 561-419-8105 or visit https://www.truefoodkitchen.com/BocaRaton for locations and more information or follow @true_food_kitchen.
The Global Trade Chamber for dynamic and passionate entry level team for the following positions: Executive Assistant, Sales Executive, Event Planner, International Trade Specialist The candidates must speak fluent English and Spanish. All candidates submit resumes to mariarenee@nullglobaltradechamber.com Qualified candidates will be contacted for an interview.
Front Desk Job in Deerfield Beach- Seasonal front desk position in Deerfield Beach aesthetic laser/medical office doing front desk work for 2 to 3 months. $10 per hour. 954-480-2811. Ask for Carmen.
Prezzo's Restaurant in Boca- Hiring More Than 80 workers; Prezzo, an Italian restaurant concept being revived by Burt Rapoport and Dennis Max; Located at 5560 N. Military Trail, Suite 300, in the new Park Place plaza, which is located between Clint Moore and Yamato Roads in Boca Raton.
Big Easy Casino-(Formerly Mardi Gras) Open now with new renovations (following Hurricane Irma)-  For available job opportunities, CLICK HERE
Trans AM Trucking Group has an opening for a CDL Class A Owner Operator Truck Driver in their Jupiter location.  Excellent pay. For more info., CLICK HERE  or Apply here
---
ADOPT THE DOGGIES

NEWS:  Tri-County Animal Rescue is in great need of DOG WALKERS! We have several hundred dogs in our shelter, and they all need to be walked.  PLEASE come in- Tues, Thurs, Fri, Sat, Sun-10:30am to 4pm—come and help.
Tri County Animal Rescue- 21287 Boca Rio R0ad-Boca Raton 33433-Phone: 561-482-8110 – www.TriCountyAnimalRescue.com 
Personal Note:  I just took the one Sunday "class" to learn their procedures. Sign up! It's available at 8:45am every Sunday-  It helped!  I walked a couple of adorable, loving dogs today–it feels so rewarding to volunteer!

Try it!    P.S.  They desperately need gently used towels and blankets for the puppies; The dogs at Tri-County are dangerously low on canned dog food. Pedigree Traditional Meaty ground dinner with Chopped Chicken Canned Dog Food- Please help us by bringing in canned dog food to the shelter, as soon as possible.
Help us "Clear the Shelter"- (Most fees waived on large dogs-Thursday-Sunday 10:30am to 4pm)
Save a life; Adopt today!
PROTECT THE DOLPHINS

NEWS:  A UNIQUE AND MEANINGFUL GIFT: "ADOPT A WILD DOLPHIN"
I JUST "ADOPTED" a wild dolphin–His name is "Wonder"- I received a "Certificate of Adoption", a brief life history and color photograph of my dolphin–and a hard copy of the book "An Ocean of Inspiration"–The John Olguin Story.  Each dolphin has its own Facebook page (and there are 300 yet  to be adopted.) All this for only $30 +  $5 for shipping in the U.S.  ( Or, perhaps, just get a copy of this wonderful book for $15 +  $3 for shipping in the U.S. ) This makes a gift that truly supports a great cause. (Note: You will be helping a dolphin scientist with further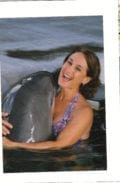 exploration, observation and research to help preserve these special mammals. Support the Palm Beach Dolphin Project- For info: harzen@nulltaras.org or  561-762-6473 Click here to watch this video of a dolphin show-   CLICK HERE  Note By Scientist, Explorer, Author, Dolphin Researcher-Dr. Stefan Harzan: If you have an opportunity to swim with dolphins…why not do it in the open ocean? There, the dolphins may stay close or have the freedom to swim away. It is so much better, because we meet them on their terms.
Contact to adopt your own dolphin: Harzen@nullTaras.org or 561-762-6473

VISIT OUR WILDLIFE REFUGE
HAVE YOU EVER BEEN TO OUR NATIONAL WILDLIFE REFUGE?    (It's RIGHT HERE IN BOYNTON BEACH!)
ARTHUR R. MARSHALL LOXAHATCHEE NATIONAL WILDLIFE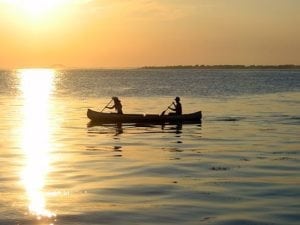 REFUGE
Activities: Bird & Nature Walks, Canoeing & Kayaking, Boating & Fishing, Hiking & Biking, Storytelling, Snail Kite Banding, Python Capture—and more:
Hiking, Guided Bird, Butterfly and Wildflower Walks, Early Morning Bird Walks on the Marsh Trail, Early Morning Bird Watch and Walk – Fly Out, Swamp Strolls, Roving Naturalist on Cypress Swamp Boardwalk or Marsh Trail, Tram Tours of the Marsh, Guided Canoe Trips, Full Moon Guided Canoe Trips, Annual Photography Contest, Annual Juried Art Contest – Loxahatchee Visions, Friends and Family Spring Fling Folk Music Festival, monthly meeting of the Sierra Club Loxahatchee Group (featuring speakers, group kayak or canoe outings)
The Arthur R. Marshall Loxahatchee National Wildlife Refuge preserves a portion of the once vast northern Everglades. It provides habitat and protection for endangered wildlife such as the snail kite and the wood stork and the formerly endangered American alligator.
The main entrance and Visitor Center are located at: 10216 Lee Road  – Boynton Beach, FL 33473  It is 2 miles south of Boynton Beach Boulevard, west off US 441/SR7.    Contact:  561-734-8303  or more info:  CLICK HERE
BEST TESTIMONIALS
In appreciation of Stepping Out Florida
In terms of energy and dedication, you far surpass the Energizer Bunny, putting in long hours with great professionalism to render a superb, well researched, constantly updated, much needed service to your many readers. Congratulations on making a major contribution to your community.
Frank F., September 25, 2018 

RE: Our New, Updated Website:
Congratulations!
Beautifully done and so user friendly too!
Bob, August 3, 2018
Robert R. Carter
Artistic and Founding President, Actor's Workshop & Repertory Co.
actorsrep.org          theatre000@nullaol.com           561-301-2588 

Howdy,
I love your efforts
You are amazing – your energy, your spirit, what you do w/ your site. I owe you so much
Thank you
Keith G., August 2, 2018 

Dear Stepping Out Florida,
I just had to write and tell you how much I love your newsletter!! It is seriously one of the best websites I have come across when it comes to giving out information on activities in the area and further.

Thank you so much for this site, you have no idea how helpful it has been!
Jacqueline S., February 20, 2019 

NEWS: Our Google Analytics : FOR STEPPING OUT FLORIDA:
             FROM:             Google My Business 
11,893 PEOPLE FOUND YOU ON GOOGLE AND VISITED YOUR WEBSITE
WHAT CUSTOMERS ARE SAYING ABOUT YOU:
Congrats, Stepping Out Florida received a 5 star rating on Google  
Your photos reached a new record on Google!                        (Jan.1, 2019)
                                                               10,000
                                To Deby:  At Stepping Out Florida
People have seen your photos over 3,000 times, a new record for you on Google. Thanks for sharing.
| | | |
| --- | --- | --- |
| | Stepping Out Florida-Website established in Dec. 2008! | |
 10,000