WHAT'S THERE TO DO TONIGHT?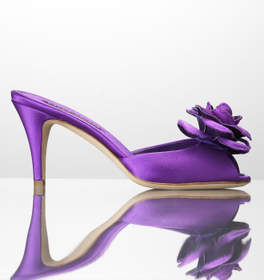 STEPPING OUT FLORIDA  
                            SATURDAY, SEPTEMBER 30
WE CONTINUE TO PROVIDE INFORMATION AND HUMOR…. THE ONLY PLACE TO FIND THE BEST THINGS TO DO EVERY DAY OF THE WEEK!
_______________________________________________________________________ ________________
Where to Find Music & Dancing:    (Call Venues to Confirm)      
(MORE on the front HOME page!  CLICK HERE &  Scroll down to 'Ongoing')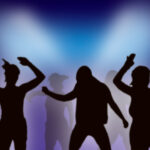 Boca:
The Boca Raton Plaza Hotel at 2901 N. Federal Hwy., Boca Raton, call 561-750-9745; The Funky Biscuit; 303 SE Mizner Blvd, Boca Raton 33432 https://www.funkybiscuit.com/full-event-list/ Crazy Uncle Mikes at 6450 N. Federal Hwy. in Boca, CrazyUncleMikes.com or call 561-931-2889; Cosmos-99 SE 1st Avenue, Boca (formerly Platforms)-The Meatball Room (formerly MIXX) 2621 N. Federal Hwy., Boca Raton  https://www.facebook.com/meatballboca/       Pavilion Grille (see ad below)
Delray:
Arts Garage at 94 NE 2nd Avenue in Delray Beach at artsgarage.org or 561-450-6357;  Boston's on the Beach at 40 S. Ocean Blvd.  in Delray Beach, call 561-278-3364;   Johnnie Brown's at 301 E. Atlantic Ave. in Delray, JohnnieBrowns.com or call 561-243-9911;  Magic Bus (Classic Rock) at  The Blue Anchor Pub  at 804 E. Atlantic Avenue in Delray Beach, call to confirm band, 561-272-7272; Ocean One located in Delray Marketplace  (north end of mall),  14851 Lyons road, Suite 122, Delray Beach, FL 33446     www.Ocean1Grill.com
Boynton and North:
Rhum Shak at 802 Lake Avenue in Lake Worth, call 561-755-7486;  Mathews Brewing Company, 130 S H St., Lake Worth mathewsbrewingcompany.com      Das Bier Garden at 1203 Town Center Drive in Jupiter, call 561-776-8669; Old Key Lime, 300 E Ocean Ave, Lantana  oldkeylimehouse.com
West Palm Beach:
Copper Blues Rock Pub, 550 S. Rosemary Ave., call 561-404-4101; The Blind Monk, 410 Evernia St.,  Click here;   City Place on the Plaza, 500 S. Rosemary Avenue, Clematis by Night in Centennial Sq. (Fri. & Sat. 7pm), E. R. Bradley's, 104 Clematis Street, Click here O'Shea's Irish Pub, 531 Clematis, Click here Renegades Country Bar & Grill, 600 Village Blvd. and Respectable Street, 518 Clematis St., Click Here
___________________________________________________________________________________________
Pavilion Grille-September 30
David Morin- The Man of Many Voices
Come on in and enjoy this fabulous entertainer!  What could be better than an evening of great music by David Morin, dining on award-winning cuisine and dancing your feet off! Guaranteed enjoyment! Hear music from the 50s to the 80s and David's fabulous Elvis Tribute that is so authentic you'll think 'Elvis is in the house!   Dinner begins service at 6 pm and music at 8pm so join us to Meet, Dine, and Dance at the Pavilion Grille in Boca Raton! Minimum of $25 on food or beverage (on weekends) and $20 during the week. Call 561-912-0000 for reservations or more information. Pavilion Grille, 301 Yamato Rd, Boca Raton, 33431, is located in the lobby of the Seeman Holtz Building located on the NE corner of the intersection of Dixie Hwy and Yamato Road, and has distinctive large glass sides. FREE parking in the lot or garage and enter the lobby to a wonderful world of music and dancing.  www.PavilionGrille.com   What a great place to dine & dance the night away!
HAPPY HOUR IS BACK! Tuesday-Friday from 4pm to 6pm; Open for Lunch Tuesday through Friday, from 12pm to 3pm, We are also open for Take-out.
Bravo to The Pavilion-Mentioned in The Sun Sentinel for being in the TOP 5 Best Restaurant Deals for Restaurant Week:   Hungry for restaurant deals? We've got the Top 5 discounts for Bon Appétit Boca month By Phillip Valys      Pavilion Grille, 301 Yamato Road, Boca Raton; 561-912-0000; PavilionGrille.com
This tried-and-true veteran, located in the atrium of the Seeman Holtz Building, has a well-appointed dance floor to accompany its three-course lunch ($25 per person) and dinner ($39 per person). For lunch, sample the ricotta-and-parmesan-stuffed eggplant rollatini topped with marinara as the appetizer, the shrimp pappardelle porcini or chicken Milanese with greens and aged balsamic glaze for the main, and double-chocolate mousse cake for dessert. For dinner, begin with clams oreganata, and for entrees choose between duck a l' orange or grilled veal chop porcini. Finish with house made tiramisu.
COMING UP:   Tuesday, October 3: "It Takes Two" Duo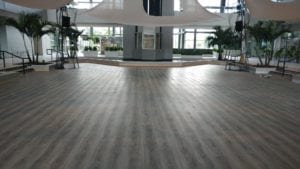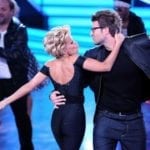 The Pavilion's great Chef Cristian, formerly of Josephine's, Tavolino's and Casa de Angelo will add his distinct Italian touch  to our menu.
September 30-Battle of the Bands-Who Will Win the Battle?
VIP Gates open at 6pm; General Admission:6:30 PM; Show starts at 7pm to 11:00 PM-Brought to you by the Boca Chamber's Golden Bell Foundation; To see the Rock Stars, CLICK HERE   To See the 4 Bands: CLICK HERE
More about The Golden Bell Education Foundation: CLICK HERE
Show Your Support!  Support a Rock Star! CLICK HERE
September 30- Mass Art Walk in Fort Lauderdale
6pm to 11pm-Held every last Saturday of the month at 844 NE 4th Avenue, Ft. Lauderdale-Enjoy live music from local musicians, shop original works of art, unique garbs, and many other handmade crafts at our #VillageShops market at Fort Lauderdale Art Walk. Experience the vibrant energy and artistic expression of MASS District & its venues and grab a bite from an alluring array of some of South Florida's best food trucks. We want to grow our Artwalk. Interested to be a part of our movement? Join in. Contact us at 954-866-3890.  Vendors@VillageShops  Signup to vend at the Village Shops during Artwalk at villageshops.org! We are looking for the following:- Fine Art Pop-Ups, Craft & Merch Pop-Ups, Food Pop-Ups, Food Trucks
September 30- Cars and Coffee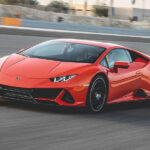 8am to 11am-Donuts, Coffee, Music, Tech Sessions, Cars-Free Event every 4th Saturday-Held at Masterson's Car Care of South Florida, 1935 NW 2nd Ave Boca Raton, FL 33432  561-245-8811 or  954-951-2525
Email:  [email protected]      www.mastersonswaxflorida.com
September 30-Broward Center, The Parker, Aventura Center This Month:
SEPTEMBER 30 to October 8-Andrew Lloyd Webber's School of Rock, The Musical (Aventura Center)
SEPTEMBER 30-International Swimming Hall of Fame Induction Ceremony (The Parker)
SEPTEMBER 30-Anavitoria (Broward Center)
October 1 to 3-Symphony of the Americas: Curtain Up! (Broward Center)
For all upcoming shows at all venues, and information on each show:  CLICK HERE: www.browardcenter.org
September 30- Beautiful Loser:  A Tribute to Bob Seeger at Arts Garage in Delray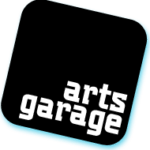 8pm to 10pm-A musical tribute to Bob Seger. With over 75 million albums sold and songs like "Turn The Page", "Old Time Rock-n-Roll" and "Against The Wind," Bob Seger is a legend and a Rock-n-Roll Hall Of Fame Inductee. This concert-level Tribute band presents the beloved songs while capturing the energy…, For more info and for tickets,  CLICK HERE: https://artsgarage.org/events/
September 30-Discounts on Art & Culture: Museums, Kravis Center, Aquarium, Theater
Learn more about the Mosaic program to plan your day around the county.  Mosaics: a month of Shows, Art, Ideas and Culture; "As It Was: the show that never happened" is on view in the Schmidt Center Gallery on FAU's Boca Raton Campus. While you're here, stop by the ceramics studio to see Angela Dicosola and the printmaking studio to see Joseph Velasquez. Learn more about the Mosaic program with discounts to many venues.  Sculpture Gardens, Art Center, Boca Museum of Art, Busch Wildlife Sanctuary, Cox Science Center & Aquarium, Kravis Center, Maltz Jupiter Theater, Palm Beach Drama Works, Taras Oceanographic Foundation, AND MORE!
September 30-Drink Specials at Duffy's:   2 For 1:  ALL Day, EVERY Day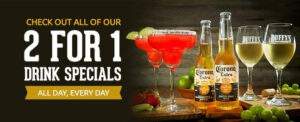 For more information and specials, CLICK HERE
(Thursday night after 5pm: RibFix, Weekday Lunch Deals)
September 30-Turnstiles: Tributes to Billy Joel at Galuppi's
4pm to 7pm:  Happy Hour;  7:30pm to 11pm-Since 2011, Turnstiles has performed to 10's of thousands of enthusiastic Billy Joel fans all over the US and are being met with rave reviews wherever they find themselves. Considered one of the finest Billy Joel Tribute shows in the country, Turnstiles' renditions of Billy's classic songs will please even the most passionate "Joel" fans.
We highly recommend making advance seat reservations via https://reservations.galuppis.com/. All guests without a reservation will be seated on a first come first serve basis only as long as tables are available. A limited number of tables may also be reserved ahead of time for a nominal charge online. For more information, please call (954) 785 0226  Free admission, first come first serve.  Optional tables in advance via Galuppi's Band Box reservation system ($50 charge for up to 6 seats). Note: Outside food, beverages and coolers are not permitted. Located at 1103 N Federal Hwy, Pompano Beach, FL 33062-Reservations recommended. Make advance seat reservations by calling 954-785-0226. More info: CLICK HERE
LIVE Weekend Entertainment at the Casinos!  ALL EVENING!!
Scroll Down
for More Info.
Dania Beach, Hallandale, Coconut Creek, West Palm and Pompano-Scroll down…
September 30- Biergarten in Boca-Live Music
Happy Hour-4pm to 7pm Monday thru Saturday and all day Sunday.  Specials with purchase of a beverage: Monday: $2 Brat Mondays; Tuesday: 2 for 1 Schnitzel; Wednesday: half price burgers; Thursday: half price pretzels; Friday & SATURDAY, Live Music; At 309 Via De Palmas in Royal Palm Place (the "Pink Plaza")-Boca Raton 33342-
Authentic German and American Biergarten. Located in the heart of Boca Raton. Featuring a full liquor bar along with 24 different draft beers (Imports & Craft) & Over 50 bottled beers. Live entertainment on Friday and Saturday. Happy Hour Mon-Sat from 4PM-7PM and ALL DAY on Sunday- For more info: 561-395-7462 or  https://www.biergartenboca.com/ 561-395-7462 or CLICK HERE
September 30-Yellow Green Farmers Market
Open Saturdays and Sundays-10am to  6:30pm-All-Things Fresh & Locally Sourced-This Farmers Market Sells Some of the Hardest to Find Produce-This  South Florida's best-kept culinary secret is hiding in Broward County-"It's literally my favorite thing to do in South Florida," Whitney Fair, a Fort Lauderdale local and Yellow Green Market regular, says about the 100,000-square foot farmers market, filled with tropical produce, quirky shops, multiple bars, and incredible international dining options. "It is just a great place for so many reasons. There's so much diversity in food, there's such good people watching, and there's just something for everyone."Visitors can sample a wide range of cuisines, from regional Thai food, Argentinian alfajores, and Cajun Gumbo to one of just a handful of Ethiopian spots in the state. But Yellow Green Market is not your average food hall. The giant farmers market is home to diverse vendors selling lychees, dragon fruit, and other subtropical specialties that are hard to find anywhere else in the United States. There's also a wide array of shops offering everything from handmade soap and beauty products to unique plants-We have almost 700 booths right now," Gustavo Larranaga, manager of Yellow Green Market, said.
ygfarmersmarket.com
September 30-

Aventura Farmers Market
11 a.m. to 8pm on Saturdays (and Sundays)-65+ vendors in Aventura, Miami
The largest indoor market in South Florida, representing the region's talented cultural melting pot, The Aventura Farmers Market open all weekend long, showcases a diverse array of exotic foods, fresh produce, desserts, handmade goods, accessories and home decor and more. Aventura Mall, 19501 Biscayne Blvd., Aventura. 305-935-1110 For a complete List of Vendors, CLICK HERE
All Weekend Long;  Lower Level, From Center Court to Zara and near Bloomingdale's.
LIVE Weekend Entertainment at the Casinos!  ALL EVENING!!
SCROLL DOWN
for More Info.
Dania Beach, Hallandale, Coconut Creek, West Palm and Pompano-Scroll down…
7:30pm & 8:30pm shows-Join us at Sufrat Mediterranean Grill for our weekly Belly Dancing Shows. Located at 10430 Pines Blvd Ste#c101, Pembroke Pines, FL 33026 -Indoor and outdoor dining. Call to confirm: 954-998-1049 or CLICK HERE
September 30- Sick Puppies Comedy:  Improv Comedy at 7:30pm; Comedy Show at 8:30pm-Saturdays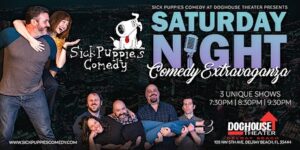 7:30-8:30pm Sick Puppies Comedy Improv comedy shows have become a staple to Delray Beach. Stay for one show or buy a night pass and see both of them; Doghouse Theater, 105 Northwest 5th Avenue, Delray Beach, FL 33445   $20-$25  More info, CLICK HERE
September 30-Dolphin Tour Specials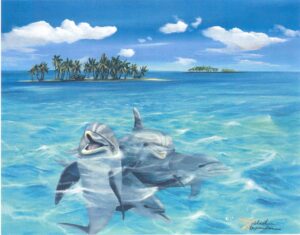 Palm Beach Jupiter Dolphin Tours depart at 9 am from Sailfish Marina on Singer Island. CLICK HERE   If you have questions, text/call:  561-762-6473. Currently offering a 10% discount on individual tickets to all Florida residents (discount code: FL-ID).  Or, gather family, friends or colleagues for a private charter and save up to 33% when compared with individual tickets. If you would like to join our efforts and volunteer or intern in one capacity or another with our Dolphin Tours, please contact Stefan of the Taras Oceanographic Foundation. Read more! CLICK HERE
You Can Help Us Protect Wild Dolphins in Palm Beach County! Here are some ways to support our cause: Donate to the Taras Oceanographic Foundation.  (www.Taras.org) All net revenues of these dolphin tours go to support the Foundation's programs so this is a great way to support the important work we do. Your support is critical to our dolphin conservation efforts. Together, we make a

difference.  CLICK HERE
Support us! Breyting® Coffee and the Taras Oceanographic Foundation entered into a new partnership providing
you with a new, delicious, easy new way to support the important conservation work we are doing. Another way to support is by us using AmazonSmile for all your online purchases. When you do, every time you buy anything you also support our local dolphin and ocean conservation and education programs.
THANK YOU!  The Taras Oceanographic Foundation is a 501(c)(3) organization.
                                                                                                                          (Pictured: Deby Goldfarb)
September 30 – Comedy Club in Dania Pointe-Comedian James Murray from "Impractical Jokers"
8pm to 10pm-Dania Beach Comedy Club- Located at Dania Pointe (near Bowlero), tickets are ON SALE now for some of the hottest comedians on tour. Click here to browse the upcoming lineup & get tickets. NOTE: Most shows WILL sell out approximately two weeks in advance, so get your tickets ASAP! Seating is First Come, First Served. Due to Covid 19, Guidelines capacity is limited. Arrive early to be sure of a good seat.  Location: Dania Improv,  177 North Pointe Drive #STE J105,  Dania Beach, FL 33004 -For more info. call 954-981-5653 or CLICK HERE – To confirm info., to see the calendar and to purchase tickets, CLICK HERE 
LIVE FREE ENTERTAINMENT IN THE CASINOS-  ALL EVENING!!
September 30-Casino-Seminole Casino Coconut Creek-Live Weekend Entertainment –  TONIGHT-ALL EVENING!
NOTE: LIVE ENTERTAINMENT THURSDAY THROUGH SATURDAY in the Legends Lounge: CLICK HERE

Dining, Bars & Lounges, Entertainment, Promotions; Now a smoke-free casino experience with 140 Slots and six live Table Games, Concerts and Comedy Shows; Located at 5550 NW 40th Street, Coconut Creek, FL 33073  Phone: 954-977-6700  For more info, CLICK HERE
Saturday, September 30-Jes & The Gigalows-6pm-Legends Lounge
Saturday, September 30–Sons of Tradesman-7pm-Nectar Lounge
Saturday, September 30– DJ Brooklyn Bay -8pm-Casino Floor
Saturday, September 30-Deep Fried Funk-8pm-Sunset Grill
Saturday, September 30-Bombshell-9pm-Sound Bar
Saturday, September 30- DJ  Jroc- 11pm-Nectar Lounge
September 30-Casino at Dania Beach-"Simply Tina"
Tina Turner Tribute Show-TONIGHT!
Casino, Concert Venue, Comedy Club; The newest casino in Broward County;  Try out an all new gaming and see some shows; 301 E Dania Beach Blvd, Dania Beach 33004 -Phone: 954-920-1511 or for entertainment schedule, click here: www.casinodaniabeach.com/entertainment
Tina Turner Tribute TONIGHT!!
September 30-The Big Easy Casino

(formerly "Mardi Gras" Casino)- 831 N Federal Hwy, Hallandale Beach, FL 33009 Phone:  954-924-3200 or email:  [email protected]  Hours of Operation: 7 days a week: 9:00am-3:00am;  Poker Room Open 10am to 4am, 7 days a week-Call to confirm or click here: https://thebigeasycasino.com/
Every THURSDAY in September: Tailgate Giveaway
Feel Good Fridays; Every FRIDAY in September from 7pm to midnight; FREE Indoor Event: Live DJ Music and $6 Drinks
September 30-Casino- Palm Beach Kennel Club (PBKC) in West Palm Beach

Offering exciting horse racing simulcast action, exceptional dining, fun events and one of Florida's largest poker rooms. At 1111 N. Congress Avenue in West Palm;  For more info: https://pbkennelclub.com/ or   EVENTS: CLICK HERE 561-683-2222
Horseracing & Poker Tournaments ongoing-Live Entertainment Througout October
October 4– Dinner with the legend, (Speaker) Lou Holz
October 13– Comedy Night: Cobra Kai's Bret Ernst
October 19– Johnny Bench Presents Singers Lee Thomas Miller & Wendell Mobley
October 29-"The Rat Pack Now" Dinner Show
October 21– WP Barracks Legend Comedy Tour
September 30-Casino-NOW HARRAH's Pompano Beach-(Formerly The Isle)
Enjoy Table Games, Restaurant, Hotel- Home to over 1,200 slot machines and electronic table games, plus 40+ live action poker tables. With decadent dining options, exciting events, and simulcast, there's something to entertain everyone. 954-972-2000- Located at 1800 SW 3rd Street, Pompano Beach, FL 33069
NOTE: For guests 55+, discover special offers, unique promotions, and more.
NOTE: Poker promotions each month and tournaments.
September 30-Cafe Vico
Entertainment Saturday and Sunday from 5pm to 10pm- For schedule: CLICK HERE–Live Music-At 1125 N. Federal Hwy.-Ft. Lauderdale 33304-Phone: 954-565-9681   Second Location: (formerly Nick's)- 3496 N. Ocean Blvd., Ft. Lauderdale 33308  Phone: 954- 563- 6441 Happy Hour from 4- 6pm Daily;  CALL to Confirm: For entertainment schedule, CLICK HERE
September 30-Outdoor (Screened) Dancing at Ocean One in Delray Marketplace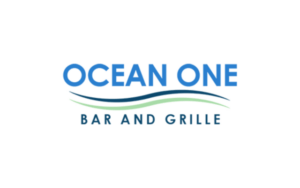 6pm to 9:30pm-Just like Ocean One formerly located on Atlantic Avenue (east), here's a new place to dance 7 nights a week outside on the patio but under cover, (and on Fridays and Sundays, it's with fabulous DJ Jammin' Jimmy. He plays every genre of music and it's always very danceable: hustle, swing, Latin.) The food is good and inexpensive, and it's still 3 drinks for $10, and $3 beers. Spacious, trendy indoor/outdoor bar, plenty of indoor/outdoor seating. Masks are required while dancing. Reservations may be made online. Ocean One is located in Delray Marketplace  (north end of mall),  14851 Lyons road, Suite 122,  Delray Beach 33446   Call to confirm: Phone: 561-565-5501      www.Ocean1Grill.com
September  30 & October 1-Clematis Street Interactive Waterworks Show at Centennial Fountain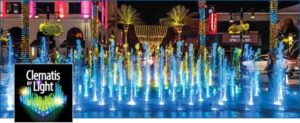 8pm to 10pm-Centennial Fountain comes to life with lights and music in an interactive dancing fountain waterworks show. Beautiful new dancing fountain feature at 150 N. Clematis Street, West Palm Beach. Shows are Thursdays–Sundays, 8–10 p.m. with three shows per hour; Come enjoy the full soakers, music, fountain and palm lights.  The fountain has been decked out with a state-of-the-art operating system giving water the power to dance to music and 109 LED lights with 16.7 million colors. Interactive play is not allowed during special programming. Visitors must remain behind the ropes when viewing shows. However, Centennial Fountain runs in normal interactive play mode daily from 10 a.m. to 10 p.m. For more information, call 561-822-1515.
September 30-Museum of Discovery & Science – Open Everyday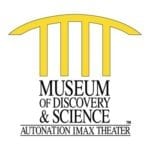 The Museum has officially resumed full daily operations. Hours are: Tuesday Through Saturday: 10 a.m. – 5 p.m. ; Sunday: 12 p.m. – 5 p.m. MODS is open to the public.  We recommend purchasing admission tickets in advance of your visit. Museum of Discovery and Science | 401 SW 2nd St, Fort Lauderdale, FL 33312   mods.org Phone: 954-467-6637
September 30-"Lips" in Fort Lauderdale-Ultimate Drag Show & Fine Dining
Lips, the ultimate in drag dining which was established more than 30 years is back! New talented performers  made their debut during the venue's return on Thursday, April 22. Dinner shows Thursday through Saturday and Gospel Brunch every Sunday. Yvonne Lamé, Lips founder and co-owner said, "Our new additions, as well as our current cast, represent the top tier of South Florida talent and we're excited to showcase them as part of our unique brand of dining and entertainment which includes great food, signature drinks and a Las Vegas style show.' 'In keeping with the tradition of Lips' nightly themed shows, the reopening will kick off with "The Divas" on Thursday nights, Glitz & Glam every Friday and Saturday and Lips' drag-a-licious Gospel Brunch on Sunday. Guests will continue to enjoy a delicious dinner served by our ladies of Lips from a popular drag-themed menu which features salads, appetizers and entrees, including Chicken Marsala, Atlantic Salmon, Baby Back Ribs, Steak, Garden Vegetable Curry, Mushroom or Lobster Ravioli. Lips also offers a full bar serving its world-famous frozen cosmos and other tasty specialty drinks. Reservations are required and can be made by calling (954) 567-0987. Follow us on Facebook @LipsFTL and Instagram @lipsfla, or for more information, visit www.lipsusa.com or CLICK HERE
September 30- Live Music at Prezzo's in Boca Raton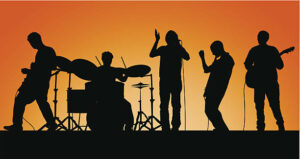 8pm – 10pm-Live Music Friday & Saturday-Outside on the patio; Located at 5560 N Military Trail #300, Boca Raton, FL 33496-To see the schedule:  CLICK HERE  and then "Promotions" and "Live Music"  or  561-314-6840
September 30-Music on the Patio at Max's Grille in Mizner Park
8:30PM-11:30pm -At Max's Grille at 404 Plaza Real in Mizner Park in Boca Raton-8pm-Weather Permitting-More info: click here or call -561-358-0080
September 30 & October 1- Live Music in Delray at Deck 84
2pm to 5:30pm- Live Music at Deck 84 in Delray on Saturdays and Sundays-(Also, Sunday Brunch from 11am to 2pm)-At 840 E. Atlantic Avenue, Delray Beach- Call to confirm:  561-665-8484;  For the Calendar of Events to see bands on Sundays: CLICK HERE  For more general info:  www.Deck84.com
September 30 & October 1-

Happy Hour

at Tavolino in Coral Springs & Live Entertainment
Yes! Happy Hour Today and Every Day: Mon-Fri (4-7pm), Sat & Sun (4-6pm); Ladies Night on Thursday: Get 1/2 OFF our select specialty cocktail list full of seasonal crafted cocktails and martinis, & bar bites (At Bar/ Lounge from 7pm to close) – Karaoke on Mondays; Live Music Fridays and Saturdays; Jazz on Sundays;  Tavolino Della Notte, 10181 W Sample Rd, Coral Springs, FL, 33065  CALL to Confirm: Phone: 954-509-0046 TavolinoRestaurant.com
September 30 & October 1-Tri-Rail:  Train Tracker & Fare Calculator
Looking for something new and fun to do? Ride Tri-Rail to some favorite South Florida destinations such as History Fort Lauderdale and Museum of Discovery and Science in downtown Fort Lauderdale, Bayside Marketplace and Perez Art Museum in Miami and Rosemary Square and Palm Beach Zoo in Palm Beach. Tri-Rail offers free parking at 18 convenient train stations plus Wi-Fi and bike racks on the trains.   For more info:   800-874-7245    Website:  tri-rail.com.
September 30- "Saturday, Here in the Park"…The Wildflower Park in Boca
Visit the City's newest park, Wildflower Park, which opened to the public a few months ago following a ceremonial ribbon cutting. Located on 2.3-acres, the multi-million dollar, newly-renovated park fronts the Intracoastal Waterway near the downtown district. Learn more about Wildflower Park, Click Here,  or check out our recap video to see how beautiful it is!   Be sure to mark your calendars for upcoming events at the City's new passive park.
___________________________________________
NEW Restaurants Open & Coming:    (More than 60)  !!!
Just to Name a Few!
Meat Market-2000 NW 19th St., Boca Raton 33431 Phone: 561-245-6777  Elegant new Steakhouse-https://www.meatmarket.net/location/meat-market-boca-raton/
Eddie V's Prime Seafood-Elegant fine-dining chain with a seafood & steak menu, plus a cocktail lounge featuring live jazz-Located in Mizner Park at 201 Plaza Real #1203, Boca Raton, FL 33432    eddiev.com   Phone: (561) 237-0067
Gallagher's Steakhouse– (formerly Madison's)-2006 NW Executive Center Circle, Boca Raton, FL 33431 | Phone: 561-559-5800  https://www.gallaghersnysteakhouse.com/menu-boca.php
Serena Pastificio (formerly Tanzy)–After 10 years, Tanzy has made it final last call. While it is bittersweet to close our doors, Serena Pastificio is here. Enjoy freshly made pasta, craft cocktails and Italian hospitality. Serving Lunch Weekdays 11:30am-3pm, Ora Sociale (Happy Hour) Weekdays 3-6pm, Dinner Starting at 5pm and Weekend Brunch 11:30am-3pm. Visit https://www.serena-pastificio.com/boca to learn more.
Lasso Gaucho Brazilian Steakhouse–Enjoy the "parade" of 18 USDA Prime cuts of Beef, Lamb, Chicken and Pork carved tableside by Gauchos & a Gourmet Salad Bar with a beautiful spread of 40 items. Happy Hour: Sunday – Friday 4PM – 7PM  (Mention to owner, Antonio, that this was recommended by STEPPING OUT FLORIDA!) 2457 E. Sunrise Blvd., Fort Lauderdale 33304 Phone: 754-223-4663 www.LassoGaucho.com 
Bar 25-(formerly The Mello Mushroom)-Homemade flatbreads, wagyu sliders and buffalo cauliflower tacos; Just off Atlantic Ave. at 25 S.E. 6th Ave., Delray Beach; 561-359-2643; bar25.com
Mercato Italiano, Boca Raton-Gourmet market. Just opened in Royal Palm Place. From the same family who owns Cosa Duci Homemade Italian Bakery in Boca Raton at The Shops at University Park. The retail market has pastas, olive oils, deli meats, sandwiches (panino), cheeses, ready-to-go dishes and, of course, breads and pastries. They offer unique Italian imported items.  Patio seating for coffee, wine and soft drinks imported from Italy. 501 SE Mizner Blvd. #80, 561-306-8807, MercatoItalianoBocaRaton.com.
American Social, Open –(formerly Trulucks) With restaurants in Fort Lauderdale, Miami, Tampa and Orlando, this casual sports bar is now open in Mizner Park, Boca Raton.
HAPPY HOURS ! (CHECK OUT MORE THAN 100!)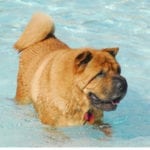 Woofing Waters Dog Park & Marina at Quiet Waters Park–— The 2 acre-space in the NW corner of the park includes separate areas (grass and hard surface) for large and small dogs with assorted water features. Cost is $5 for a daily pass, $25 per household for a seasonal pass which is also good at Barkham at Markham Park. For information on vaccination rules and other guidelines, and to see if open, call 954-357-5100 or CLICK HERE
Alligator Feedings-In West Palm Beach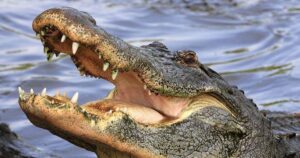 Saturdays, 1:00 p.m. For families and all ages, FREE (No reservations required) Okeeheelee Nature Center is operated by the Palm Beach County Parks and Recreation Department and is located in Okeeheelee Park at 7715 Forest Hill Boulevard, west of West Palm Beach. For more information on Okeeheelee Nature Center and other county-operated nature centers, visit www.pbcnature.com. Most programs are by reservation only. Fee programs require payment at the time of registration/reservation. For more info:  www.pbcparks.com.
Duplicate Bridge-Join for lunch and an ACBL-sanctioned duplicate bridge game. 11:30 a.m. Boca Raton Community Center, 260 Crawford Blvd., Boca Raton. $6. Call to confirm: 954-598-5856.
Movie Time at the Library–Call for movie information. 1 p.m. Highland Beach Municipal Library, 3618 S Ocean Blvd., Highland Beach. Free.  Call to confirm: 561-278-5455.
The Rooftop@1WLO– Check out the new rooftop lounge with light bites at 1 W. Las Olas Blvd., Fort Lauderdale. It is the latest from Fort Lauderdale's The Restaurant People, and located on the 7th floor of the One West Las Olas Building (hence the 1WLO name)-Call to confirm or CLICK HERE
Delray Beach Community Dance Jam–7:15 pm – 10:00 pm-Veterans Park Indoor Center-802 NE First St.-Delray Beach-Price: $5.00-The freestyle dancing community event includes instructor-led warm-ups, breathing, meditation and conscious, spontaneous movement.  DJ Dee spins a non-stop eclectic mix of world music, pop, reggae, Latin and rock. Kids are welcome.  Info and call to confirm:  561-243-7350
Museum of Discovery & Science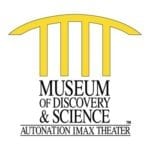 The Museum has officially resumed full daily operations  Thank you for your understanding, trust and support during these exceptional times. Hours are: Tuesday Through Saturday: 10 a.m. – 5 p.m. ; Sunday: 12 p.m. – 5 p.m.
MODS is open to the public. We recommend purchasing admission tickets in advance of your visit.
Museum of Discovery and Science | 401 SW 2nd St, Fort Lauderdale, FL 33312   mods.org Phone: 954-467-6637
IMAX Theater Is Better Than Ever
The Museum of Discovery & Science IMAX Theater-For Info, Click HERE or www.MOD

S.org
IMAX 3D- Located at 401  SW 2nd St. Fort Lauderdale-Call to confirm: Phone:  954-713-0930
The AutoNation IMAX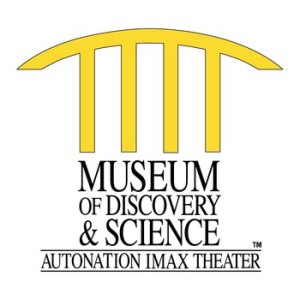 Theater has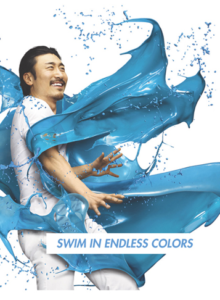 upgraded their projection and sound system to IMAX with 4K Laser; Wait till you see the new IMAX with laser system!  Groundbreaking movie projection technology will transform the AutoNation IMAX 3D Theater experience into one of the most extraordinary theater experiences in the world.
Now the AutoNation IMAX 3D Theater will be the only place in Florida, and one of only a few in the world, to offer 2D and 3D movies using the new IMAX WITH LASER system.  For IMAX Movie Schedule, CLICK HERE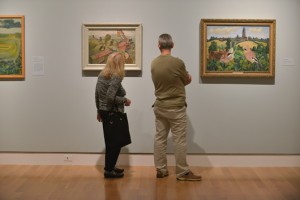 Norton Museum– There's much to celebrate at the Norton this month: The Museum reopened after a five-week hiatus to re-install galleries and prep for construction.  Come visit to view your favorite works in a new context. For info and to confirm. on Exhibitions, Programs, Tours, Art After Dark, Theater Lab , and more events, CLICK HERE 
New: Brightline riders show their round-trip tickets at the Norton Museum of Art for FREE ADMISSION! Located just minutes from the station, getting to the museum is easy with the complimentary Brightline shuttle. This summer see nearly 25 works by Pablo Picasso on view at the Norton and check out Art After Dark – a new experience every Friday night from 5-10PM featuring music, art classes, films, tours and more! Stay to shop in the Museum Store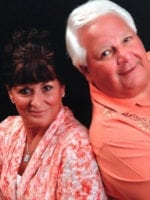 The Doo Wop Kids- (Vinnie & Mary Ann)-Specializing In Doo Wop, Disco, Motown, R&B, Rat Pack & All The New Dance Sounds- Click to hear this really fun Doo Wop group and where they are performing next: DooWopKids.com  or email: [email protected]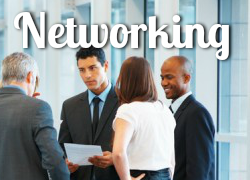 Networking–Scroll down to see those listed below and more- Everyday in various locations- CLICK HERE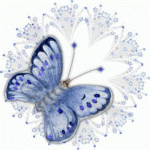 Swamp Tours, Canoe Trips, Guided Bird, Butterfly and Wildflower Walks and more-Join a volunteer naturalist for an early morning nature walk and see how many birds and other critters you can spot.  Learn about the migratory and year-round residents of the Refuge and their habitat.  Your guide will discuss the marsh ecology, answer your questions and identify the birds, butterflies, plants, reptiles and anything else you might find along the way. For information about the Refuge, and their other events, visit www.loxahatcheefriends.com or call the Visitor Center to confirm at 561-734-8303.  The Refuge is located at 10216 Lee Road, Boynton Beach, off U.S. 441 between Atlantic Avenue and Boynton Beach Boulevard.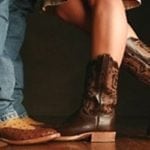 Country Line Dancing Lessons- Tuesday through  Saturday- At Renegades in West Palm- For more than 12 years, Renegades has been one of West Palm Beach's favorite hangouts — Swing by and enjoy the spectacular 10,000-square-foot setting with 75 TVs, a mechanical bull, live music, and down home food from nachos topped with award-winning chili to crispy wings; just throw in a couple of beers-Located on Village Boulevard-600 Village Boulevard-West Palm Beach, FL 33409-Call to confirm: 561-683-9555 or Click here:  https://renegadeswpb.com/events/
Every Wednesday through Saturday-At The Best Cellar-8pm to 10pm-the best sit-down educational tasting of fine wines–The evening is free with the purchase of 6 bottles or more totaling $150-Also a perfect place for your next  meeting, function or special event-At 1408 NE 26th Street-Ft. Lauderdale (Wilton Manors) -954-630-8020 (Directions: I-95 to Oakland Blvd., east to Dixie Hwy., right on Dixie, left on 26th, in the plaza on-the right)-Call to confirm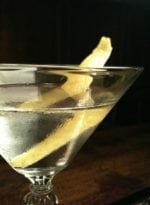 See all Happy Hours by visiting the page entitled "Happy Hours" in the Directory , or just CLICK HERE
The Blind Monk Restaurant and Wine Bar in West Palm Beach– a  casual bar with a wine and craft-beer focus-Ben Lubin, a former U.S. Marine, decided to venture into the hospitality business with this small spot on Evernia Street. The food menu is sparse but traditionally wine-friendly-One special each week will be featured; The eatery's name honors Don Perignon, who was, in real life, a blind monk so an alcohol connoisseur's menu features more than 90 wines by the glass, and 300-plus bottles on the list, representing every wine-growing region around the globe. There's a hand-picked selection of microbrews, plus espresso and numerous sparkling juices for the teetotalers- 410 Evernia St., West Palm Beach; Call to confirm: 561-833-3605 Open daily, 3 p.m. to 1 a.m.  For more info, CLICK HERE
Kitchen 305–Located in the Newport Beachside Hotel & Resort, Kitchen 305 offers upscale dining in a chic setting- This 3,200-square-foot restaurant features a 40 foot bar, live music, and a weekly line-up of events- As seen on NBC's South Florida Today,  the restaurant has been touted as Miami's number one "Eat Now" on the Hot List-Open Wednesday – Sunday from 5:30pm to 10pm–Located at 16701 Collins Avenue-Sunny Isles Beach, FL 33160- For Info and Reservations Call to confirm