[it-rotate group="0″]
What's Going On This Week?

CLICK TO SEE EACH DAY OF THE WEEK!
JUST SCROLL WAY DOWN!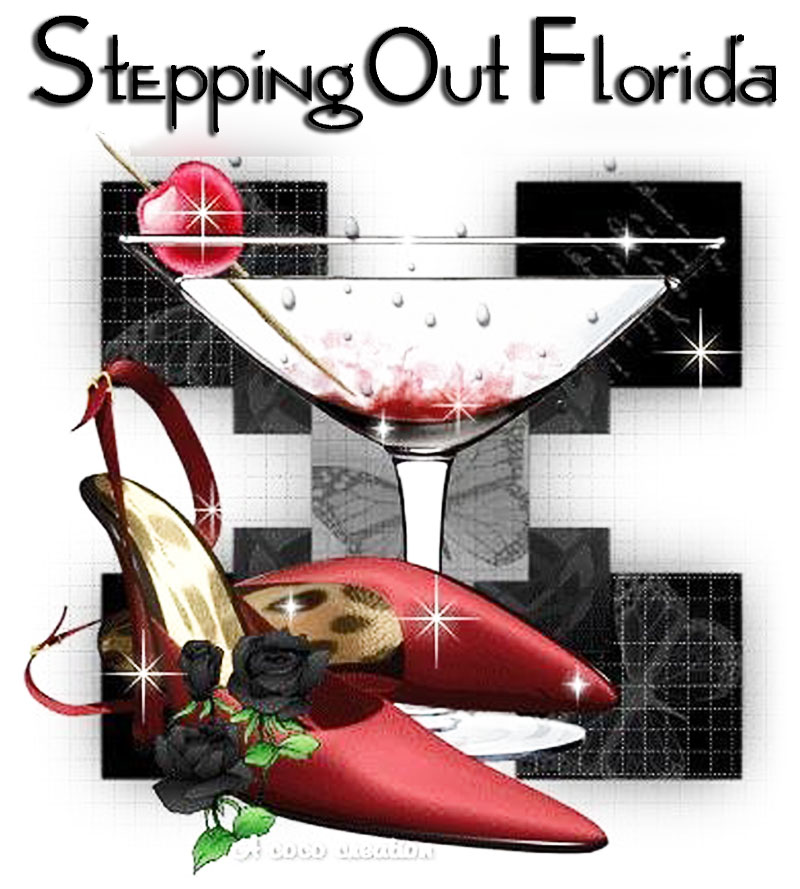 STEPPING OUT FLORIDA©
(SCROLL WAAAAAY DOWN FOR SPECIAL EVENTS!! )
You're in the right place! It's YOUR "ENTERTAINMENT BIBLE"!

The premier website for the 45+ years age group- AND IT'S FREE!
MORE ABOUT US:
This website lists at least 25 different things to do EVERY DAY and into the coming weeks. We list (and organize) social and professional events: Business Networking, Galas, Dancing, Festivals, Wine-Tasting and Wine-Pairing Dinners, Fundraisers, Grand Openings, Movie and Theater events, Performing Arts, Cooking Classes and more!
The website is FREE for everyone -just log on anytime, 24-7! The site is updated weekly and 'e-blasted' to thousands of local people every Monday morning for the new week. Keep up on places to go, things to do, and people to meet! We now track 15,000 visitors to the site, another 1,000 mobile users and another 500 on Facebook. So join us~ Just type in: www.SteppingOutFlorida.com Come and enjoy knowing places to go…
Enjoy 'stepping out' on the town!
(P.S. THIS WEBSITE IS ON FIRE! 15,000 Visitors in 30 days)

____________________________________________________________________________________
THIS WEEK"S HIGHLIGHTS: JUST CLICK THE DAY!
Monday– South Florida Beauty Show, Argentine Tango Class
Tuesday– Cachet Band, Adult Acting Class, Charity Poker Tournament
Wednesday– Ballroom & Latin Night, Art in the Park, Lily Tomlin
Thursday- Jazz Night with Legendary Jimmy Cavallo, Palm Beach International Film Festival opens, Steel Magnolias opens
Friday- Joey Dale, Wine & Culinary Event at Museum of Science, Wine Tasting in Boynton, AFWC Charity Wine Gala
Saturday- Joey Kennedy Band, Retro Dance Club, Big Band, POF Event, Brides Against Breast Cancer, Beerfest, Walk to Cure Diabetes
Sunday- Neal Zirconia Dinner Show, Jazz Festival, 55+ Singles Event
____________________________________________________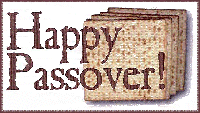 SPECIAL!!! PASSOVER DINNER FOR SINGLES- JUST SCROLL DOWN TO APRIL 15
OR
CLICK HERE FOR DETAILS JOIN US!
___________________________________________________________
WIN!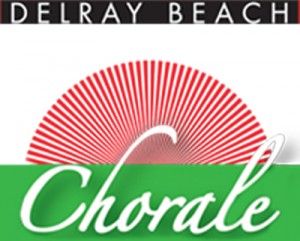 STEPPING OUT FLORIDA IS GIVING AWAY FREE OPERA TICKETS!
WIN FREE TICKETS TO 'GREAT MOMENTS AT THE OPERA' valued at $25 to $30 each. Performed by the Delray Beach Chorale (65 Voices– it will 'knock your socks off' !) FOUR lucky winners will each win a PAIR of 2 tickets for a very special night out on Friday, April 4 at the Duncan Theater on Congress in Lake Worth.
See the

Stepping Out Florida

page on Facebook and "Like" our page.
Then write in 25 words or less, why you feel you should be selected to win. Three judges will determine the 4 winners who will be notified on April 1.
_____________________________________________________________
SAVE THE DATE: APRIL 3 to 20

"Steel Magnolias" at the Wick Theater— This poignant comedy about a close knit circle of friends whose lives come together at Truvy's Beauty Parlor in a small parish in Louisiana became an instant classic. Filled with humor and heartbreak these "Steel Magnolias" make us laugh and cry and realities we all face.Perhaps you remember the 1989 movie with a great cast: Sally Field, Dolly Parton, Shirley MacLaine, Daryl Hannah, Olympia Dukakis, Julia Roberts and more) Located at: 7901 North Federal Highway Boca Raton, FL 33487 The production runs from April 3rd-April 20th with evening performances Thursday through Saturday at 7:30 pm and matinees Wednesday, Thursday, Saturday and Sunday at 2:00 pm. Tickets for all performances are $58- For info. and tickets, call 561-995-2333 or CLICK HERE
__________________________________________________________
SAVE THE DATE: APRIL 4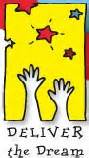 STEPPING OUT FLORIDA is proud to announce its generous $1,000 donation to this year's benefiting charity of the AFWC Wine Event, "Deliver the Dream"! (To help Florida families experiencing serious illness or crisis)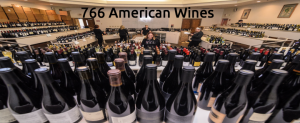 The 7th annual AFWC Charity Wine Gala – At The Boca Raton Resort & Club-Black-tie optional-(Special overnight rates- Let the Boca Resort know you are with the AFWC) Benefiting Deliver The Dream- Join the AFWC as we celebrate the finest wines produced in the U.S.- A Record 700 wines will be available for tasting, poured for you at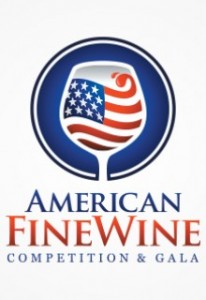 your table by 50 "Wine Angels"- 30 of the U.S.'s preeminent Winemakers will be pouring their Best of Show, Best of Class and Double Gold medal winning wines in their Tasting Booths-Meet our Judges-Enjoy a performance by Hillary Kole-Dine on the sumptuous cuisine of the Chefs at the World Class Boca Raton Resort & Club-For more information: 305-627-3409 or info@americanfinewinecompetition.com See our website:
www.americanfinewinecompetition.com
____________________________________________________________
SAVE THE DATE: APRIL 4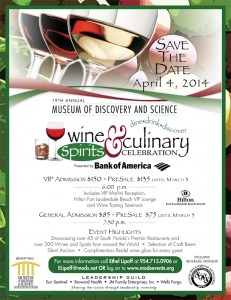 The 19th Annual Wine, Spirits and Culinary Celebration at The Museum of Discovery and Science–Last year's Celebration set an attendance record with over 2,000 guests. This year's event will seek to top that record, showcasing a sequence of wine or spirits with food pairings, each bound to delight, educate and entertain guests and their palates. The highlights of the evening are tastings from nearly 50 of South Florida's leading restaurants, and a vast array of wines and spirits from around the world, courtesy of beverage sponsor Southern Wine and Spirits.
There will also be an assortment of craft beers to taste. Visitors will also have an opportunity to bid on some amazing silent auction prizes. Each guest will receive a complimentary Riedel wine glass. The evening will start off with a special VIP Martini Reception from 6:00 p.m. to 7:30 p.m. VIP guests will enjoy an exclusive seminar as well as early tasting. The VIP evening concludes with exclusive access to the ultra-chic Hilton Fort Lauderdale Beach Resort VIP Lounge to eat, drink and dance under the stars from 8:00 p.m. to 11:00 p.m. on the Museum's Atrium.
The evening attire is City Chic. Special seminars include a champagne tasting by "Champagne Wayne" at 7:00 and a wine tasting by Big 105.9's Paul Castronovo at 8:00. Seminars will be held in the Keller Science Theater. Doors open for VIP admission at 6:00 p.m. and to general admission at 7:30 p.m. VIP tickets are $150 per person and general admission tickets are $85 per person. For tickets call (954) 713-0954 or www.modsevents.org The event is presented by Bank of America and all proceeds benefit the Museum.
______________________________________________________________
SAVE THE DATE: APRIL 10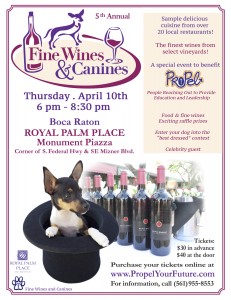 April 10-Fine Wines & Canines–6pm to 8:30pm-PROPEL is proud to host the 5th Annual Fine Wines & Canines benefit at Royal Palm Place in downtown Boca Raton, 6:00 p.m.- 8:30pm- This unique and fun event offers a spectacular sampling of delicious cuisine from over 20 local restaurants, wine tasting by American FineWine Competition and Gala, and live performances by our very own back yard talents FAU jazz quartet, and Kendra Fulmer. While sampling delicious food and wine, guests can bid on silent auctions, enter their favorite canine in the "Best Dressed" contest, and visit with celebrity guests.-In Royal Palm Place- At the Monument Piazza-Corner of S. Federal Hwy. and SE Mizner Blvd. in Boca Raton-Food, Fine Wines and Exciting Raffle Prizes-Tickets are $30 in advance; $40 at the door- For tickets call 561-955-8553 or CLICK HERE
__________________________________________________________
SAVE THE DATE: APRIL 10 to 27
April 10 to 27-Monty Python's Spamalot At the Lake Worth Playhouse-Spamalot Brings Musical and Comedic Hysteria–8pm- Lovingly ripped off from the classic film comedy Monty Python and the Holy Grail. Spamalot hilariously, though not-so-accurately, retells the legend of King Arthur and his Knights of the Round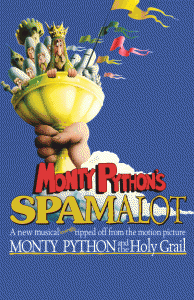 Table, and features a bevy of beautiful show girls, not to mention cows, killer rabbits, and French people. Did we mention a bevy of beautiful show girls? Monty Python's Spamalot is a musical comedy "lovingly ripped off from" the 1975 film Monty Python and the Holy Grail. Like the film, it is a highly irreverent parody of the Arthurian Legend, but it differs from the film in many ways. The original 2005 Broadway production, directed by Mike Nichols, won three Tony Awards, including the Tony Award for Best Musical of the 2004-2005 season and received 14 Tony Award nominations. During its initial run of over 1,500 performances it was seen by more than two million people and grossed over $175 million–Tickets are $26 to $35-Preview Night is Thursday, April 10 at 8:00 p.m. ($23 & $27); Opening Night is Friday, April 11 at 8:00 p.m. ($28 & $32 – includes Opening Night Elegance);Evening and Matinee Performances will run April 12 – April 27 at 8pm and 2pm. ($26 & $30);Dinner & Show Night is April 10 and includes a 6:00 p.m. pre-show dinner at Paradiso, an upscale Italian restaurant in downtown Lake Worth, prior to the 8:00 p.m. performance. The all-inclusive dinner/show package price is $55 and includes a three-course meal and premium seats for the preview performance; Lake Worth Playhouse-713 Lake Ave-Lake Worth 33460- FOR TICKETS, CLICK HERE

___________________________________________________________
SAVE THE DATE: APRIL 14
Calling All Artists! Today is the deadline: The City of Ft. Lauderdale is looking for artists to help them design and install 3 painted intersections and crosswalks downtown-All you have to do is request a proposal package from Keela Black Davis: KDavis@FortLauderdale.gov Proposals are due by 2:30pm on April 14
_________________________________________________________
SAVE THE DATE: APRIL 15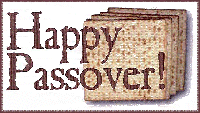 Passover Dinner For Singles
6pm-YOU ARE INVITED! DON'T BE ALONE FOR THE HOLIDAYS!
Come to a festive holiday dinner at the Pavilion Grille in Boca Raton-LAST YEAR WE HAD OVER 100 SINGLES!
JOIN US—LET'S "BREAK MATZOH" TOGETHER!
NOTHING RELIGIOUS–JUST DELICIOUS!!!

Dinner is offered at the price of $45 TOTAL, INCLUDING tax and gratuity!
Includes a 4-course meal with your choice of gourmet main course; Dinner will be served, elegantly—No lines, no hassles. Relax and enjoy!
MENU:
Home-made Chicken Matzoh Ball Soup
Tossed Salad with variety of dressing choices
Tender Beef Brisket, Delicious Chicken Marsala or Grilled Salmon
(Includes Roasted Potatoes and Seasonal Vegetables)
Traditional Dessert
(AND also includes one glass of Traditional Kosher wine)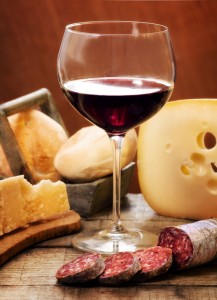 TWO WAYS TO PAY:
PAY ONLINE: (easy, safe and secure), and, yes, EASY!
Just scroll down and CLICK the "BUY NOW" PayPal button below
(Enter each payment for each person as a new, separate transaction)- I will email a confirmation to you
OR
PAY BY CHECK –AS LONG AS IT ARRIVES BY APRIL 14
MAIL TO:
Deby Goldfarb
Stepping Out Florida
5970 SW 18th St.-Bldg. E-1, # 232
Boca Raton, FL 33433
Must Pre-Pay by 5pm on April 14 to be assured of a space-
(Walk-ins accepted- if seats are available)
Feel free to stay on after dinner AT NO EXTRA CHARGE and enjoy and dance to fun DJ music

DIRECTIONS: Pavilion Grille is at 301 Yamato Road ((corner of Yamato and Dixie Hwy.) in the lobby of the Stonegate Bank Bldg.-
Take I-95 to Yamato Road, East to Dixie Hwy., Left after the tracks-The tall Bank Bldg is on the right.
The building is about 4 stories tall and, again, is located on the NE corner of the intersection of Dixie Hwy and Yamato Road. It has distinctive large glass sides. Just park in the lot or garage and enter the lobby to a world of fine dining, music and dancing!
Info: 561-912-0000 or www.PavilionGrille.com
Questions? Deby at 561-929-4449 or email: debfarb1@gmail.com
Join us!
OPEN TO EVERYONE WHETHER SINGLE OR NOT, BUT JUST LOOKING FOR A HOLIDAY CELEBRATION!
OR A SUMPTUOUS DINNER OUT WITH NEW PEOPLE!
NOT RELIGIOUS! OPEN TO ANY FAITH
WE ARE CELEBRATING FREEDOM AND FRIENDSHIP
COME AND BE WITH FRIENDS!
COME AND MEET NEW PEOPLE!

STEPPING OUT FLORIDA WEBSITE AND EVENTS TARGET AGES 50+.
Join us!

Stepping Out Florida is proud to be a consistent supporter and donor to the Leukemia and Lymphoma Society.
As with all our events, a portion of the proceeds will be donated to this important cause in memory of a loved one.
__________________________________________________________
SAVE THE DATE: APRIL 17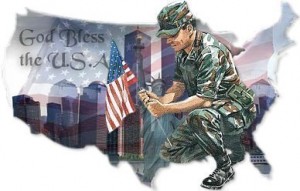 Charity Event: 3rd Annual "Needs for our Troops in the Cancer Ward"-6 pm to 10 pm-Raffle and Auction of THREE Trips to the Caribbean-Doors open at 6pm; Dancing begins at 7:30 pm-Admission: $13 in advance or $15 at the door (OR BEST DEAL: ONLY $12 at the door if you mention Stepping Out Florida!) Includes a FREE drink, dessert, coffee and 3 food stations-(Vendor tables available: 3 ft. space for $75; 6 ft table for $125-Linen table cloths provided)- Also, help by bringing a donation of needed items from the list below and receive a FREE raffle ticket: Bandannas for men and women, Any name brand Travel size Hand Sanitizer; Individual Apple Juice, like Mott's with a little straw; Individual Cracker Varieties, like Toms Assorted Individual, Soft Fruit Bars; Chapstick or Lip Baum name brands only, toothpaste and toothbrushes- Call 561-929-4449 for more information-Event to be held at: Il Bacio-29 SE 2nd Avenue- Delray Beach

__________________________________________________________
SAVE THE DATE: APRIL 23 to May 11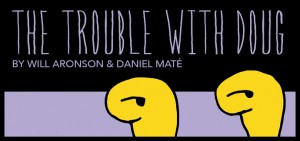 "The Trouble With Doug" at the Arts Garage in Delray- This is a a remarkable new musical with an odd comic premise and a surprisingly touching heart. The Trouble with Doug, by Will Aronson and Daniel Maté, is about a successful twenty-something who finds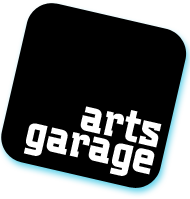 himself slowly transforming into a slug. While the story-line echoes elements of Kafka's Metamorphosis, the musical's zany plot gives the creative duo license to use humor to explore serious issues about the family, relationships and mortality. "Laughter and amazement can be a great lubricant for emotional engagement, and that's what we're aiming for," says Maté. "The show is neither a snarky spoof nor some sort of artsy, morose Kafka-fest. We're aiming, perhaps slightly off the plate, curve-ball style, to hit the strike zone of laugh-out-loud humor based on things people will absolutely relate to." "Anyone who's ever been part of a family, or dealt with change and loss, will relate to this musical," says Aronson. "The slug is merely our way of getting at some pretty human topics." Lou Tyrrell, Artistic Director, chose the production because of the completely unique way its off-beat plot, witty and exciting original score, and insightful denouement affects an audience. "The show takes the audience on a musical ride they don't expect, and opens them to exploring familiar topics in a new way," he says. Show Times: Fri 4/18, Sat 4/19, Sun 4/ 20 (PREVIEWS-$25); Wed, 4/23 (OPENING NIGHT) – Sun 5/11, 2014 7:30pm The Trouble With Doug; Wed, Thurs, Fri 7:30pm ; Saturday & Sunday 2pm ($30-45)-Located at 180 NE 1st St, Delray Beach, FL 33444-For info. and tickets: Phone:561-450-6357 or www.ArtsGarage.org
________________________________________________________
SAVE THE DATE: APRIL 25 to 27
The 52nd Annual Delray Affair– FREE Admission-One of Florida's largest arts and crafts festivals with over 700 artisans, crafters and business exhibitors spanning 10 city blocks of downtown Delray Beach, including Delray Beach Center for the Arts Outdoor Pavilion, grounds and the Old school Square Park. Live music, beer & wine gardens, food, street entertainers and more-Friday, 10 am-6 pm; Saturday, 10 am-10 pm; Sunday, 10 am – 5 pm–For info: www.DelrayAffair.com
__________________________________________________________
FREE 2014 PASS—To the Miami Seaquarium–For a limited time: Pay for ONE DAY; Get the Whole Year FREE. Buy a regular admission and then come back as often as you like and it's always free. Call 305-361-5705 or www.MiamiSeaquarium.com (Offer extended until 3/31/14)
______________________________________________________________
News! HotNews! RESTAURANTS!
RESTAURANT REVIEW–By Deby Goldfarb, Published in Simply The Best magazine's lastest issue—-this month:
SEE ALL THE NEW RESTAURANTS! CLICK HERE:
NEW: FEATURED RESTAURANT: Madisons (formerly Stephane's) Haven't heard of it yet? A Montreal friend recommended Madisons (it's Canadian-based) and what a gem it is! Beautiful ambience, excellent food, friendly staff- AND the right combination of healthy food that actually tastes good!
Get this: I mentioned to owner, Steve, that although his salads looked unusual, I preferred hot food. He said that I just hadn't experienced his. He then sent TWO huge salads to our table! Now I'm hooked! LOL Really, Must try: Kale Salad (the peanut dressing is a winner!) $6) , and…. Quinoa Caprese Salad (Fresh mozzarella, campari tomatoes, vinaigrette, basil and, of course, for the newest health craze: Quinoa-Also $6)
Stop in and mention Stepping Out Florida and who knows what will good things will happen for you! Located at 2006 NW Executive Center Circle-Boca Raton 33431 Phone: 561-994-0808 www.MadisonsNewYork.com (And aother Madisons is expected to open late next year in Pompano Beach along the Intracoastal Waterway and Atlantic Boulevard.)
NEWS: OPEN: BOCA RATON: Burger House, Piattini (formerly Caruso) in Royal Palm Place; True -At 147 SE 1st Avenue; DEERFIELD BEACH: Katz's Deli; DELRAY BEACH: Taverna Opa (on Atantic Ave.), Tap Beer (Delray Marketplace) ; FT. LAUDERDALE: Giraffas, Sushi Song,Canale, The Keg on Sixth, Beauty and the Feast, Ocean Market Grille; WEST PALM BEACH: Subculture Coffee SUNRISE: Chatime PEMBROKE PINES: Antonio's Pizza & Italian Restaurant
NEWS!!! CLOSED:
BOCA RATON: Red The Steakhouse ; FORT LAUDERDALE: Egmondt Bakery; WEST PALM BEACH: Barrel & Grain, Top of the Point;
DELRAY BEACH: Prime on Atlantic Avenue, The Greek Bistro at 1832 Federal Hwy.
NEWS!!! COMING:
BOCA RATON: Trader Joes, Sapphire Indian Cuisine,Waterstone Grill, Boca Landing,Brooklyn Water Bagel, Another Broken Egg Cafe,Havana Nights Cigar Lounge, Ichiyami Buffet & Sushi; FT. LAUDERDALE (Airport): Sergio's, Air Margaritaville, Shula Burger, Offerdahl's Cafe Grill, Tarpon Bend Food & Tackle, Anthony's Coal Fired Pizza, Rocco's Tacos & Tequila Bar; DELRAY BEACH: Apiero; FT. LAUDERDALE: BurgerFi, Meatball Kitchen and Bar, Tilted Kilt, Taps, The Daily Melt; CORAL SPRINGS: Nick's New Haven, Coral Springs; WEST PALM BEACH: Lost Weekend, Aleyda's Tex-Mex, , Paneterie, Red Robin; PALM BEACH:Meat Market; PALM BEACH GARDENS: Trader Joes; WELLINGTON: Trader Joes, Red Robbin; PEMBROKE PINES: Trader Joes; BOYNTON BEACH: Sage Wine Bar
____________________________________________________________________


JByrd's Weekly Email Deals:
Get 20% off your bill between 2-4pm-(with a print out of this email)
Monday Special: Get a FREE DRINK of your choice when you wear a Muddy's T-shirt (on Mondays only); Retail Special: All Muddy's retail items are 50% off (if you print this ad and bring it); Bar Special: Sit at the bar and buy 1 appetizer and get 1 Appetizer 50% off; Special: Check out our new L.E.D. name tags in the store; Special: We are selling ticket to theRenaissance Festival!$18 per ticket PLUS ★15% OFF★ your Bill when you bring in the Ticket Stub!
Until 4 / 7 / 14-limit one time use-Cannot to be combined w/ any other offers, coupons, Reward Card points, or discounts. Please Note: No Reward Card points will be applied with discount.-Enjoy 19 HD TV's with Football Specials on Saturday and Sunday P.S. New: Introducing Delivery Service, too! Having a party? They'll deliver seafood, BBQ Burgers, Floribbean cuisine, steaks, pasta, kids menu, more! Also ice, beer and wine (for ages 21+ with ID) Great for football nights!
P.S. Happy Hour EVERY Day from 4pm to 7pm with 1/2 price select cocktails and house wine-Home of the .69 cents raw clams and oysters!
I love this place!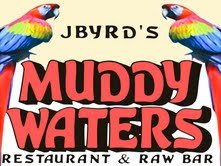 2237 W Hillsboro Blvd,, Deerfield Beach, FL 954-428-6577 -OPEN 7 DAYS A WEEK Kitchen Hours: Sunday to Wednesday 11am-10pm, Thursday to Saturday:
11am- 11pm muddywatersrestaurant.com
P.S. Even 8 year old "Mateo" enjoys the 69 cent oysters and clams on the half shell!! ALL DAY-EVERYDAY!
_________________________________________________________________________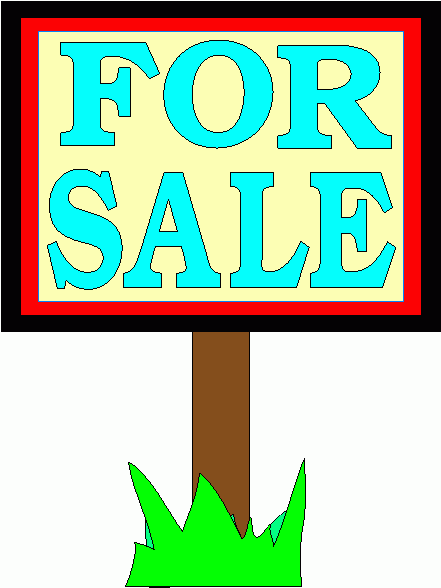 CLASSIFIEDS!
WHAT'S NEW ON SALE?
(SALE! SEE SPECIAL FOR THE NEW YEAR!
GORGEOUS ITALIAN HANDBAGS By Borsette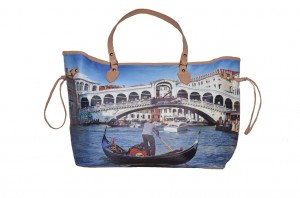 CLICK HERE TO FIND OUT HOW TO GET 33% Discount from Stepping Out Florida!)
________________________________________________________________________
NOTE:
CHECK FACEBOOK FOR ALL OF OUR EVENT PHOTOS!
AND PLEASE "LIKE" OUR FAN PAGE! CLICK HERE!
______________________________________________________________________
FIND THE LEAST EXPENSIVE GAS STATIONS
HELPFUL: Here's a great website that reports the prices of the least expensive gas in your area. Just Click HERE: www.gasbuddy.com Check this website every week before you fill up the tank. Hope it helps….
_________________________________________________________________________________
NEW MARKETING IDEA FOR YOUR BUSINESS
Have your Business Cards / Flyers PERSONALLY distributed!
Biz Buzz Marketing offers the most cost-effective way to get the word out, especially for small businesses–Business Card and Flyer Distribution. They will so ALL THE WORK for you:
Design and Print a Flyer for you; Distribute 500 Flyers or 1000 Business Cards; Determine your best target area and show you where the flyers have placed: Proof of Distribution
This is truly cost-effective marketing. Contact: Kim: 954-548-7767 or BizBuzzMarketing@gmail.com
_____________________________________________________________________________
TRAVEL!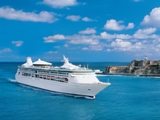 GREAT SINGLES CRUISE DEALS!
CRUISE NEWS!
How about a HALLOWEEN WEEKEND GETAWAY?
AND

BOSTON HIGHLIGHTS – A GROUP HISTORICAL TRIP – SPRING 2014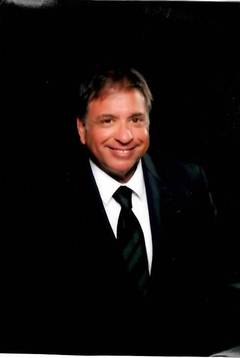 Friday, May 2, 2014 To Wednesday, May 7, 2014
(We have several participants interested. If you would like to Join us, please contact Gene the Group Organizer: wineman2012@hotmail.com
We are currently reviewing several travel packages including Flight/hotel for our group – This will be a May 4 1/2 Day walking tour of the Historical Highlights below*) See Video: http://youtu.be/EQQ62FweY7g

As a group, we will visit these points of interest: The Freedom Trail – Boston's Key Revolutionary and Colonial Era Sites: Mass State House/ Park St Church/ Old Granary Burying Grounds/ KIngs Chappel/Old South Meeting house/ Old State House/ Faneuil Hall & Quincy Market/ Paul Revere House/ Old North Church/ Copps Hill Burying Ground; Charleston Navy Yard; Bunker Hill Monument (1842) Commemorates The First Battle of the American Revolution; USS Constitution – 200 year old ship; Boston Tea Party Ships and Museum; Back Bay; Gibson House Museum; Longfellow House; Poet Henry Wadsworth Longfellow & General George Washington Residence; John F Kennedy Library Museum; Harvard University; Fenway Park; Day Trip to Nantucket & Martha's Vineyard; Paul Revere House-The Paul Revere House was the colonial home of American patriot Paul Revere during the time of the American Revolution ….and much more!
BEST TRAVEL TIP
Making travel plans? Have you heard: "Hey, make sure you check with Orbitz." Or.. "Hey, wait.. You'll get your best price on Priceline." Well, here's is truly the best: There is a site that checks all those sites for you. It is like the Google of the travel industry. It is called: IgoUgo.com
Here's what it does..When you arrive on the site, type in your travel destination and then tell it which sites you want to check – Orbitz, Hotwire, Priceline, Expedia, Hotels.com and more. Just click 'search' and it will bring up all the results for ALL the sites at once so you can compare and make sure you really are getting your best deal; some have much higher fees than others.
____________________________________________________________________________
NETWORKING, JOB BOARDS, JOB FAIRS
CLICK HERE: https://steppingoutflorida.com/networking
New discussion: Looking for an entry level sales representative for a seafood company, great starting salary. Email me your resume if you think you might be a fit. jim@sixstringllc.com

_______________________________________________________________________
PETS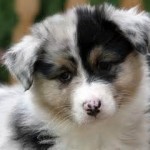 Come and meet them at Tri County Humane Society today! Hours are Tuesday through Sunday from 10:30 am to 4:30 pm. Adoptions stop at 4:00 pm. You must have an approved application in order to interact with adoptable pets, and to adopt.
If you don't have an application, bring your Driver's License and start the process. If you rent, please bring that portion of your lease that indicates you are allowed to have a pet. If you have a pet, we need to be able to verify with your vet that your pet is up to date on vaccinations, and spayed or neutered. If your vet is closed on Sunday's, please bring your veterinary paper work. Please bring a collar and a leash, or a carrier, OR you can shop in the Bow-Wow/Cat's Meow Boutique!!! You may bring your dog for a test 'Meet and Greet' with a new potential family member, but your pet may not be brought into the Shelter. Bring a friend to wait with your pet while you fall in love.
Also, we always need qualified Dog Walkers to help us at events like the Green Markets, DIG On the Avenue and Rocco's Taco's, but we also need people to help at Registration and Information Tables, and at fundraisers like gift wrapping and the Chris Evert Pro Celebrity Tennis Tournament! Even if you only have ONE HOUR, we will make the best use of it, and you'll be helping our animals!
Please come by the Shelter to fill out a Volunteer application, call the Front Desk at 561-482-8110, or email amanda@tricountyhumane.org and tell us how you'd like to help! You do not need health insurance for these volunteer opportunity, but please note, if you will need to be a qualified Dog Walker to take dogs to events.
Tri-County Humane Society- 21287 Boca Rio Road, Boca Raton, FL 33433
West of the Turnpike, between Glades and Palmetto
PLEASE FORWARD THIS~!
_______________________________________________________________________________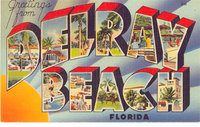 Delray was just named the Most Fun Town in America by Rand McNally and USA Today! CLICK HERE: http://www.visitflorida.com/insiders/beaches_and_adventure/action.blog/7239-rand-mcnally–usa-today-name-delray-beach-most-fun-small-town-in-america)
Do you like to party in Delray Beach? Click here for Delray calendar & scroll down for specials: CLICK HERE
___________________________________________________________________
Like West Palm Beach? Have you visited Downtown West Palm Beach lately?
Well, what are you waiting for? There are 10 new dining spots and plenty of new retail shops that are waiting for you! Not convinced yet? The 200 block of Clematis St. recently won 4 out of the 9 categories in The Miami Herald's "Best Block in South Florida" competition. Pretty big deal! Come see what Clematis St. and the entire Downtown has for you. Visit WPBGO.com
_____________________________________________________________________________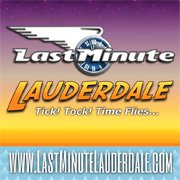 Like Ft. Lauderdale?
This is good for last-minute plans:
CLICK HERE
ALSO, Check Out Julie Love's website:
____________________________________________________________________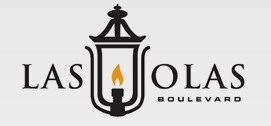 LIKE LAS OLAS BLVD.?
CLICK HERE FOR PLACES TO EAT, SHOP, PARK, FIND UP-COMING EVENTS AND FAIRS, ENJOY!
____________________________________________________________________________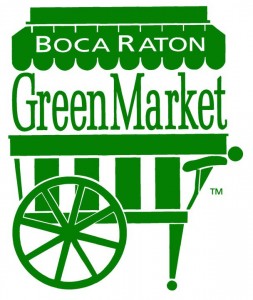 LIKE GREEN MARKETS AND FARMERS MARKETS? Farmers Markets are sprouting up all over South Florida. Local and organic fruits and vegetables are plentiful as well as many artisan products such as baked goods and breads, jelly's, cheeses, eggs, flowers and plants. Every market is different yet they all continue to grow and expand weekly with more vendors and visitors. They're booming in South Florida! Many markets are still traditional weekend markets but there is a year round and weekday trend starting to take hold. See the list of Markets in Palm Beach County, Broward and Miami Dade County: CLICK HERE
Here are some specific ones!
Downtown Open Market- Boca Raton–Third or fourth Sunday every month, 10 a.m. to 4 p.m.-One Sunday a month, Downtown Open Market offers vintage clothing, indie crafts, natural bath supplies and handmade jewelry. Shoppers can explore and buy handiwork from local artists, designers, crafters and musicians. Baked goods will be readily available for snacking. The market will be held every third Sunday of the month until May, with the exception of March and April which will be held on the fourth Sunday-Address: 308 S. Federal Highway; Boca Raton, FL 33432 Email: info@DowntownOpenMarket.com Website: www.downtownopenmarket.com
West Boca Green Market-Sundays, 8:30 a.m. to 2 p.m.-As the largest year-round market in the county, West Boca Green Market has more than 100 vendors. Boasting everything from nut butters to cocktail soaps (Mojito, too!), the market also offers children's activities so parents can focus-( Face painting and train rides) Catch the fun year-round at Olympic Heights High School.Address: 20101 Lyons Road; Boca Raton, FL 33434- Phone: 561/929-0237Website: www.westbocagreenmarket.com
Green Market at Florida Atlantic University–Thursdays, 10 a.m. to 2 p.m.-As part of FAU's Mission Green campaign, the university's market aims to improve sustainability and protect eco-systems as well as future generations- If you want to make the world a greener place, stop by and support the environmentally friendly vendors- You'll find organic products, fresh herbs, plants, flowers and artisan foods-Address: 777 Glades Road; Boca Raton, FL 33431-Phone: 561/297-2211-Website: www.fau.edu/missiongreen
Delray Beach Green Market–Saturdays 9am -2pm-SE 4th Street 1/2 block south of Atlantic Avenue, downtown Delray Beach 561-276-7511–(Note: Open between October and May-Always call first-Market schedules change)
Community Farmers' Market at Boynton Beach-Saturdays, 9 a.m. to 2 p.m.-With a specialization in food, the Boynton Beach Farmers' Market offers local produce, fresh bakery items and Florida honey- For four-legged friends, natural pet foods also make an appearance- Located in Ocean Avenue Park, the market is open year-round-Address: 100 NE 4th St.; Boynton Beach, FL 33435-Phone: 561/714-2745-Website: www.communityfarmersmarketsofsouthflorida.com
Lake Worth Farmers Market–Saturdays 8am-1pm-At 1 South Ocean Boulevard (NE corner of Lake Ave and A1A) Lake Worth (561) 547-3100–(Always call before going-market schedules change)
West Palm Beach Green Market-Opens October 5-Saturdays 9am-1pm-Inspired by the public markets of Europe, the West Palm Beach Green Market promises quality. Dainty delicacies like biscotti and garden tea make an appearance among the food vendors, as well as more eccentric fare like Voodoo Wicked's Ghost Pepper Jelly. This market runs until May 31-.At 101 South Flagler Drive, West Palm Beach (downtown at Clematis Street and Flagler Drive in Waterfront Park)-561-822-15215- Season is October to May- www.wpb.org/greenmarket/
Marando Farms–Saturday and Sunday 9:00am-4:00pm-1401 S.W. First Avenue, downtown Fort Lauderdale-954-294-2331-Open year round- Info: CLICK HERE
Pompano Beach Green Market–Saturdays, 8am-1pm-100 N.E. First Street, across from City Hall Pompano Beach (954) 782-3015- (Call before going; market schedules change)- CLICK HERE
Coconut Grove Saturday Organic Market-Saturdays 10am – 7 pm-At 3300 Grand Avenue, Coconut Grove-(Call before going; market schedules change) 305-238-7747 or CLICK HERE
______________________________________________________________________________________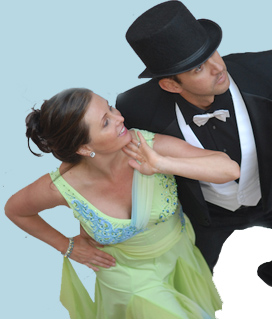 LIKE DANCING? Study shows that Dancing Makes You Smarter! CLICK HERE
LIST OF DANCE PLACES, DANCE LESSONS, -EVERYWHERE! (Tri-County)
____________________________________________________________________________________________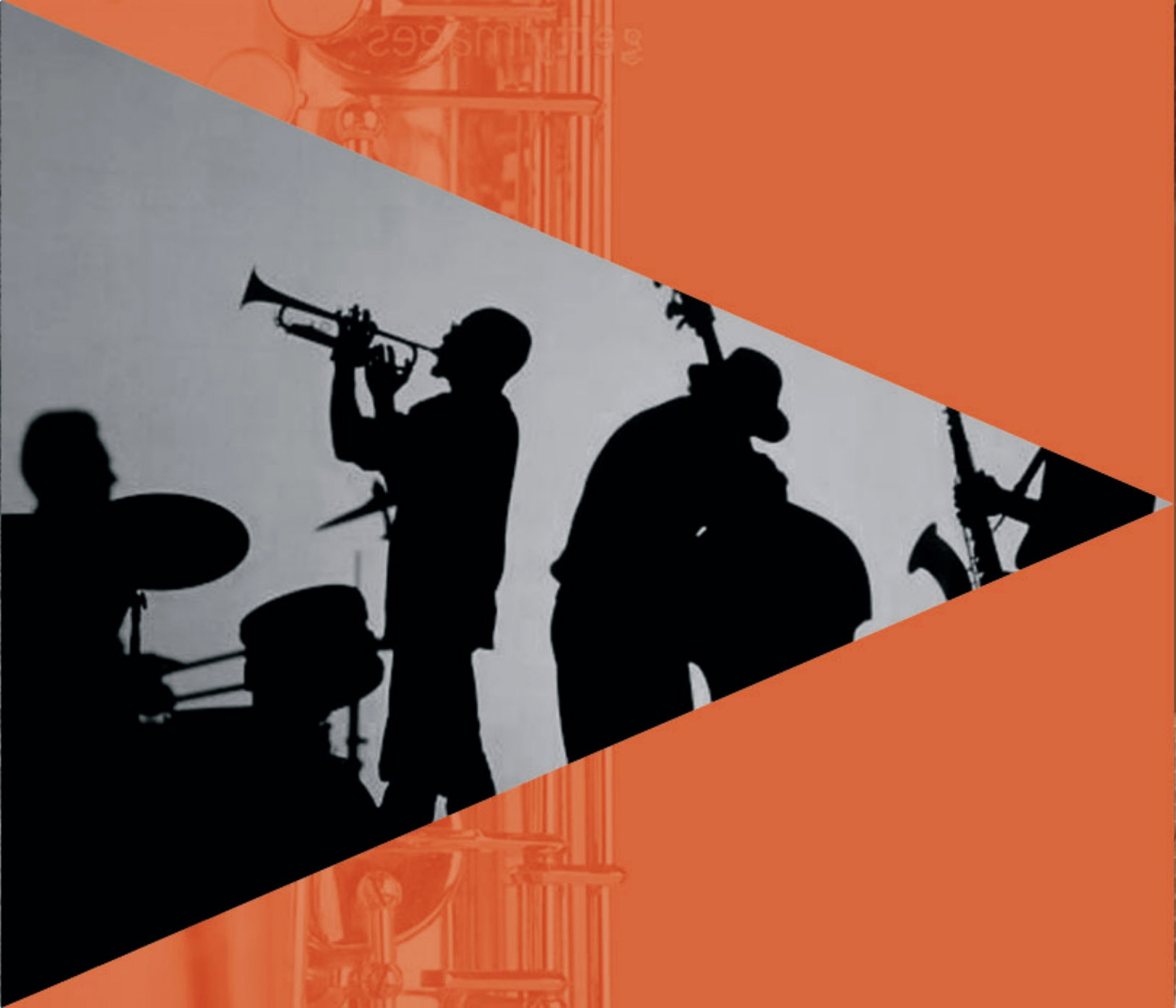 LIKE JAZZ? CHECK OUT THIS FREE SITE:
CLICK HERE: www.JazzOnTheTube.com
__________________________________________________________________________

LIKE CONCERTS AND SPORTS?
Check out Mizner Park Amphitheater: CLICK HERE
Check out Downtown Boca Events: CLICK HERE
Check out Miami Metro events: CLICK HERE
What's coming to AMERICAN AIRLINES ARENA in Miami? CLICK HERE and then scroll down
What's coming to BBT Center (formerly BankAtlantic Center) in Sunrise? CLICK HERE and then scroll down
What's coming to Seminole Hard Rock in Hollywood? CLICK HERE and then scroll down
What's coming to The Fillmore in Miami Beach? CLICK HERE and then scroll down_
What's coming to the Theater / Stage? CLICK HERE
____________________________________________________________________________________
Also: CHECK THIS OUT—ROCKETS INTO ROSES;
Hand-sculpted Roses made from actual ROCKETS fired into Israel !
www.UnitedWithIsrael.org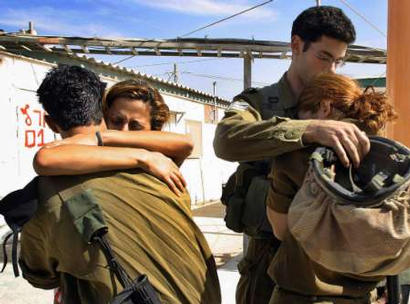 ______________________________________________________________________
Email us today to have your Events or News Listed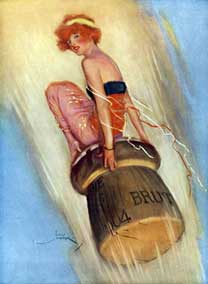 immediately! debfarb1@gmail.com
and
Join our Facebook Fan Page for info. & photos of our events
http://www.facebook.com/SteppingOutFlorida
Email your comments and feedback to us!!
Cheers!
_________________________________________________________________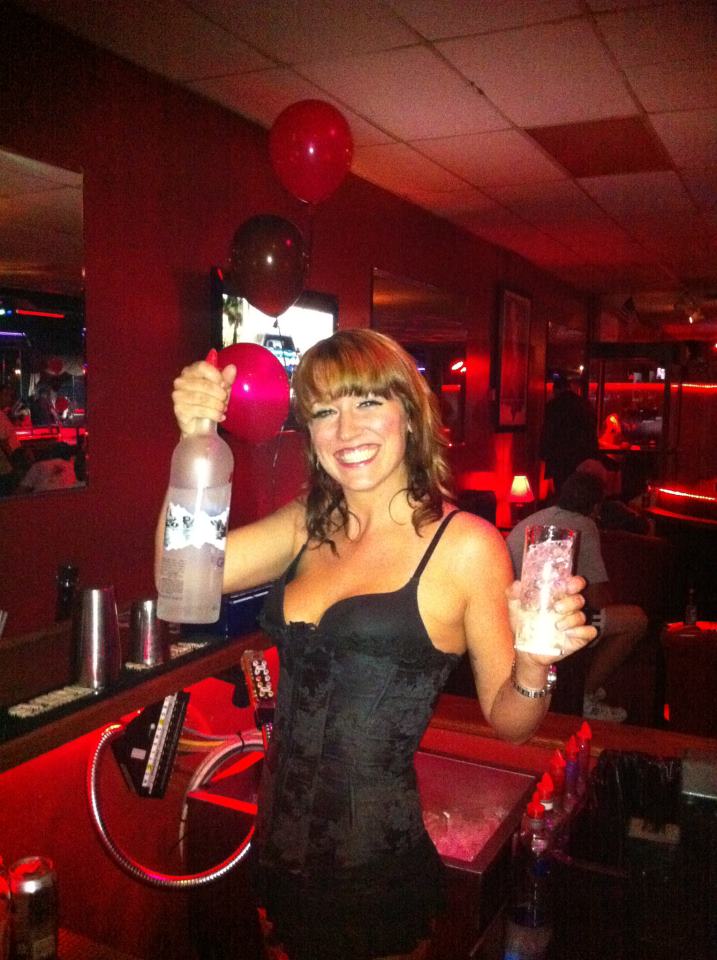 FREE Admission -Passes to Vegas Cabaret Adult Nightclub in Lauderhill- Must be 21 or older- Closes nightly at 5am- Want FREE passes to get into the club? Call Mr. Michael at 954-815-6007 from 9am to 5pm- Couples are Welcome
__________________________________________________________________________________________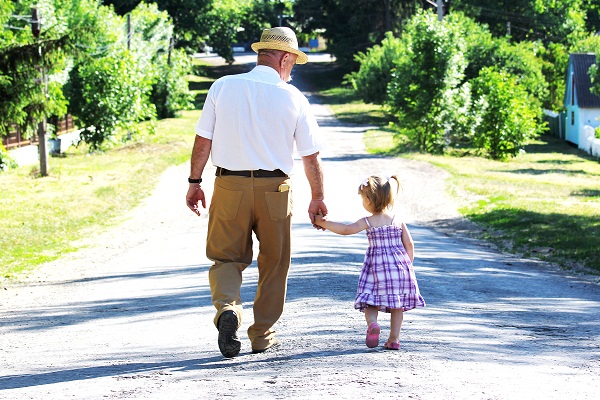 A friend asked me for suggestions on ideas for things to do (for all ages) when her kids visit. Maybe this list I put together for her will help you, too!
Butterfly World– www.ButterflyWorld.com
Lion Country Safari on Southern Blvd. in West Palm Beach www.LionCountrySafari.com
Miami Seaquarium www.miamiseaquarium.com
Zoo Miami www.zsf.org
Deep Sea Fishing? 954-462-9194
See a Florida Panthers game? 954-835-PUCK
Parrot Jungle- 305-400-7000
Duck Tours- www.DuckToursMiami.com
Catamaran Rides- www.TropicalSailing.com
Take the Water Taxi along the Intracoastal- www.WaterTaxi.com
Seminole Indian Village- Live shows, see the village www.SeminoleTribe.com
or Billie Swamp Safari www.SeminoleTribe.com/safari
Hard Rock –casino? cafe? concerts? www.seminolehardrockhollywood.com
Museum of Science and Discovery www.mods.org
Water sports: snorkeling, scuba, parasailing, waterskiing, kayak-canoe-bike tours, fishing
Dania Jai Alai 954-920-1511
Segway Tours www.mcruzrentals.com
See the Everglades on an Airboat Tour-http://www.evergladestours.com/_index.php
_________________________________________________________________________________
Shopping, Dining and Entertainment – The New Delray Marketplace has it all- It is a 258,000 SF shopping and entertainment complex located at 9025 W Atlantic Avenue -Delray Beach 33446 near Florida's Turnpike, located on the corner of West Atlantic Avenue and Lyons Road -Info: 561-865-4613 or www.DelrayMarket.com This is sure to make West Delray the new dining and cultural destination- Anchoring this new development is a Frank Theatres, including 10 screens and 16 lanes of bowling, plus a variety of exclusive restaurants, fashion boutiques, salons, a Publix grocery store and much more. Restaurants coming so far: Burt & Max's,(Burt Rapoport and Dennis Max reunited after 30 years!) Famous Famiglia Pizza, Terra Fiamma, Japango Sushi Thai Asian Cuisine, Orange Leaf Frozen Yogurt, Shula Burger, The Grind Coffee and Sababa Lounge. Retailers are: Chico's, White House Black Market, Apricot Lane, Bobby Chan Apparel, Aroma Fragrance, JoS A. Bank and Charming Charlie.
________________________________________________________________________________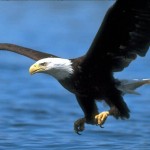 PACK AND SHIP!
Save time…Good to know..Nearby
Eagle Shipping- BEST Pack and Ship Store-Located in the Shoppes at Village Pointe

on SW18th Street- Boca Raton- Offering a full service pack and ship store that can ship anything…anywhere through United States Postal Service, FEDEX, UPS, DHL or FREIGHT-Also mailbox rentals available at DISCOUNT RATES-Avoid lines at the Post Office-Come here!-5970 SW 18th Street-between Military Trail and Powerline Road-561-296-1753 Info: CLICK HERE
---
CLICK HERE: BLOGS! GOOD TO KNOW!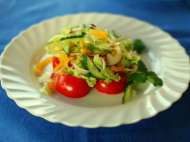 10 Most Pointless Salad Ingredients–AND MORE-
TEN SIGNS THAT HE'S MARRIED (OR SHE)
LEAD IN YOUR LIPSTICKS-WHICH ARE NOT SAFE?
HELPFUL TIPS TO AVOID IDENTITY THEFT:
MORE ….JUST PLAIN INTERESTING 'STUFF' TO KNOW!
---
MORE THINGS TO DO: (COMMUNITY CALENDARS)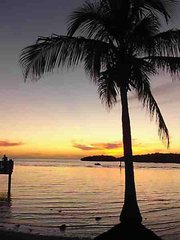 BOCA RATON: CLICK HERE
DELRAY BEACH: CLICK HERE
BOYNTON BEACH: CLICK HERE
__________________________________________________________________________________
Great shows, special events and all the holidays!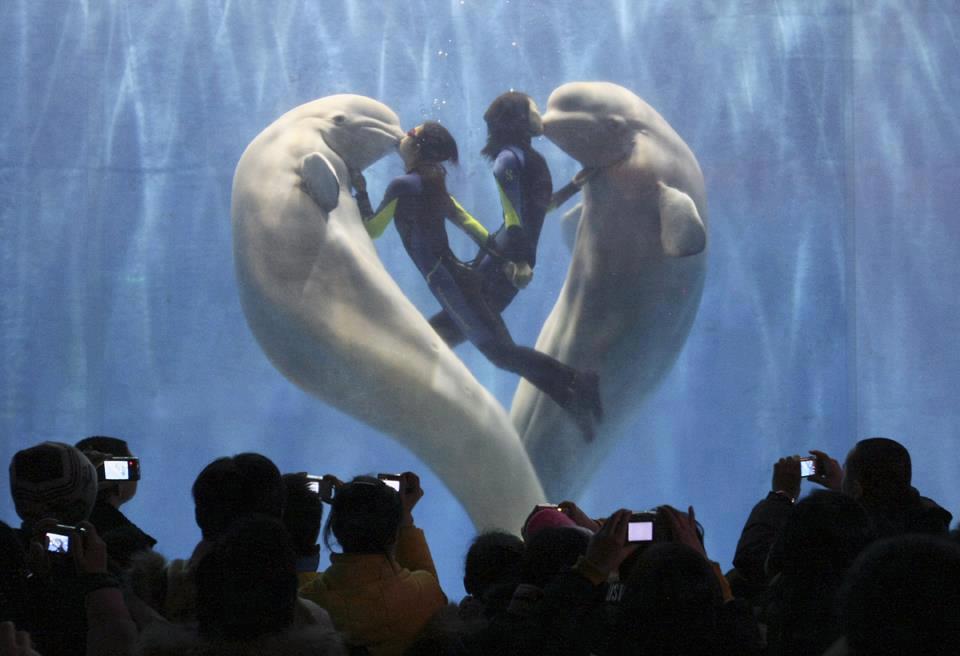 Info: 305-361-5705 or www.miamiseaquarium.com
SHOWS, EXHIBITS, DOLPHIN ENCOUNTERS
_______________________________________________________________________________________________________________________
Good Quotes
~Plato, said, "You can discover more about a person in an hour of play, than in a year of conversation."
~Every child should have 2 things: a dog, and a mother who let him have one.
~When asked whether he ever confused a Bordeaux with a Burgundy in a blind tasting, British wine legend Harry Waugh replied: "Not since lunch.
"Look, I eat really well and I work out, but I also indulge when I want to. I don't starve myself in an extremist way. You're not taking away my coffee or my dairy or my glass of wine because I'd be devastated."
Jennifer Aniston
_______________________________________________________________
23 Amazing Benefits of Red Wine for Skin, Hair and Health

(CLICK ON THE WINE GLASS!)
_______________________________________________________________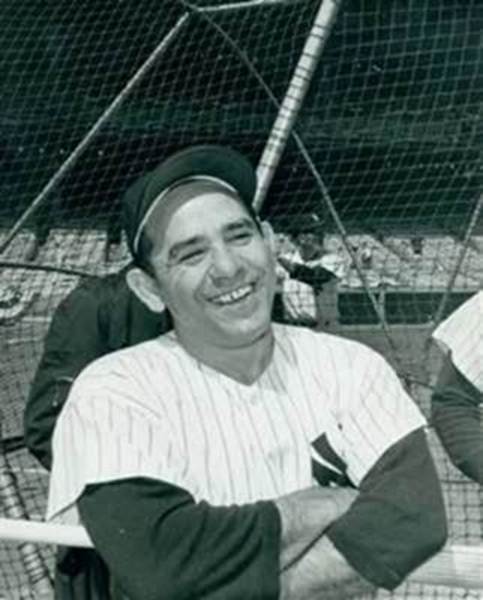 BEST QUOTES BY YOGI BERRA:
"It's like deja vu all over again."
"We made too many wrong mistakes."
"You can observe a lot just by watching."
"A nickel ain't worth a dime anymore."
"He hits from both sides of the plate. He's amphibious."
"If you don't know where you're going, you might end up some place else."
Responding to a question about remarks attributed to him that he did not think were his: "I really didn't say everything I said."
"The future ain't what it use to be."
"I think Little League is wonderful. It keeps the kids out of the house."
On why he no longer went to Ruggeri's, a St. Louis restaurant:
"Nobody goes there anymore because it's too crowded."
When giving directions to Joe Garagiola to his New Jersey home, which is accessible by two routes: "When you come to a fork in the road, take it."
"Always go to other people's funerals, otherwise they won't come to yours."
"Never answer anonymous letters."
""Half the lies they tell about me aren't true."
As a general comment on baseball: "90% of the game is half mental."
"It gets late early out there."
Carmen Berra, Yogi's wife asked: "Yogi, you are from St. Louis , we live in New Jersey , and you played ball in New York . If you go before I do, where would you like me to have you buried?" Yogi's answer: "Surprise me."
"It ain't over till it's over."
Yogi Berra played Major League Baseball for 19 years for the New York Yankees.
He played on 10 World Series Championship teams, is a MLB Hall of Famer and has some awe-inspiring stats.Yogi is famous for his fractured English, malapropisms and sometimes nonsensical quotes.His name is consistently brought up as one of the best catchers in baseball history
_______________________________________________________________________________________

DO A GOOD DEED! Click Each Day ! IT'S FREE! The Animal Rescue Site needs your help to feed and care for rescued animals living in shelters and sanctuaries! Help fund food and care for rescued animals every day with a simple click, at no cost to you. (Click on some OTHER causes, too, while you are on this website–look along the top of the page: Hunger, Breast Cancer, Animals, Veterans, Rainforest and more…THANKS)
http://www.theanimalrescuesite.com/clickToGive/home.faces?siteId=3
__________________________________________________________
Pause For A Little Humor!
FINALLY GOT MY SINK FIXED…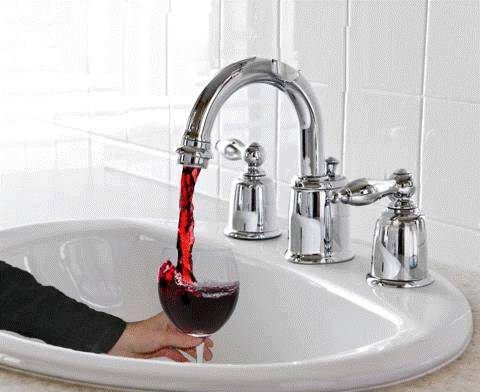 Want the name of my plumber? Not to worry…..the left handle does WHITE wine! CHEERS!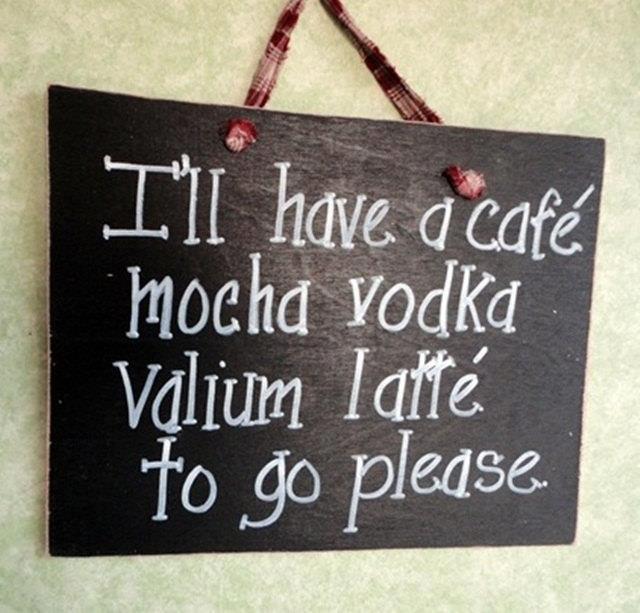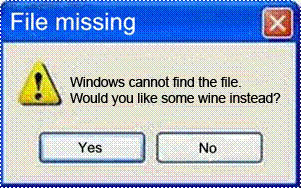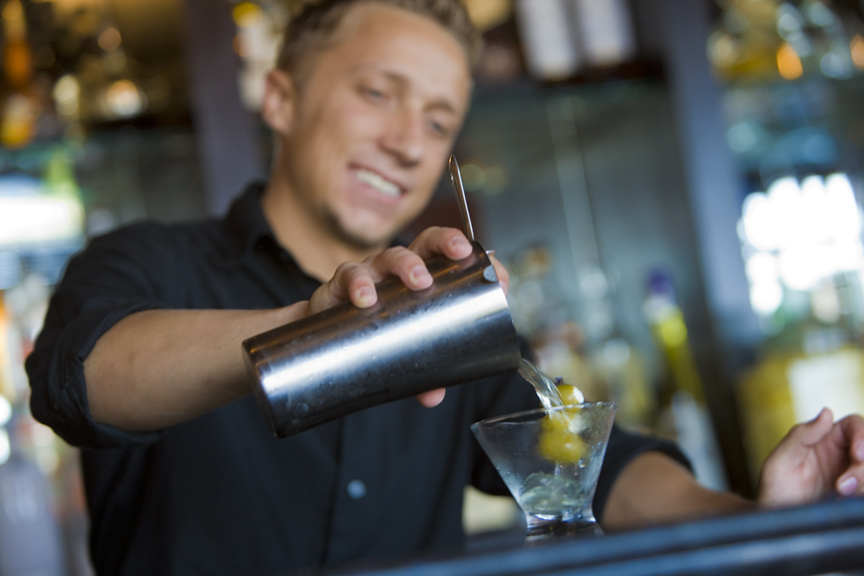 CLICK HERE TO SEE THE WORLD'S BEST BARTENDER!
_____________________________________________
Wow! Joe & Shelly met Dec. 2011 at a Stepping Out Florida event at the Pavilion Grille! They're happy and still together