WHAT'S THERE TO DO TONIGHT? 

                            STEPPING OUT FLORIDA
                            TUESDAY, SEPTEMBER 26
WE CONTINUE TO PROVIDE INFORMATION AND HUMOR…. THE ONLY PLACE TO FIND THE BEST THINGS TO DO EVERY DAY OF THE WEEK!
________________________________________________________________________ ________________
Pavilion Grille-September 26
"Cachet" Band with Singer Johnny Minnis
Let's Dance! Join us this evening for fabulous dance music by "Cachet" Band with high energy singer, Johnny Minnis – Happy Hour event by the Chamber of Commerce till 7:30; – Dinner served from 6 pm; Music at 7:30pm; $20 Food or Beverage minimum tonight; (Weekends $25 minimum); " It's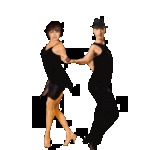 hard not to get up on the dance floor when the music is so great!  "Cachet" plays Disco, Top 40, Latin (Salsa, Cha Cha, Marengue), West Coast Swing, Motown and more; Come on out and Meet, Dine, and Dance at the Pavilion Grille in Boca Raton! Call 561-912-0000 for reservations or more information. Pavilion Grille, 301 Yamato Rd, Boca Raton, 33431, is located in the lobby of the Seeman Holtz Building located on the NE corner of the intersection of Dixie Hwy and Yamato Road, and has distinctive large glass sides. FREE parking in the lot or garage and enter the lobby to a wonderful world of music and dancing.  www.PavilionGrille.com   What a great place to dine & dance the night away!
HAPPY HOUR IS BACK! Tuesday-Friday from 4pm to 6pm; Open for Lunch Tuesday through Friday, from 12pm to 3pm, We are also open for Take-out.
Bravo to The Pavilion-Mentioned in The Sun Sentinel for being in the TOP 5 Best Restaurant Deals for Restaurant Week:   Hungry for restaurant deals? We've got the Top 5 discounts for Bon Appétit Boca month By Phillip Valys      Pavilion Grille, 301 Yamato Road, Boca Raton; 561-912-0000; PavilionGrille.com
This tried-and-true veteran, located in the atrium of the Seeman Holtz Building, has a well-appointed dance floor to accompany its three-course lunch ($25 per person) and dinner ($39 per person). For lunch, sample the ricotta-and-parmesan-stuffed eggplant rollatini topped with marinara as the appetizer, the shrimp pappardelle porcini or chicken Milanese with greens and aged balsamic glaze for the main, and double-chocolate mousse cake for dessert. For dinner, begin with clams oreganata, and for entrees choose between duck a l' orange or grilled veal chop porcini. Finish with house made tiramisu.
The Week Ahead: Wednesday, September 27: Leiza Michaels; Thursday, September 28: Closed for a Private Party; Friday, September 29: Cruzin' with Suzie Cruz; Saturday, September 30: David Morin; Tuesday, October 3- "It Takes Two" Duo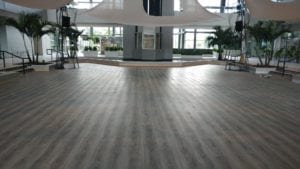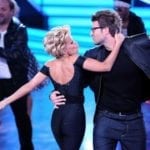 The Pavilion's great Chef Cristian, formerly of Josephine's, Tavolino's and Casa de Angelo will add his distinct Italian touch  to our menu.
September 26-Drink Specials at Duffy's:   2 For 1:  ALL Day, EVERY Day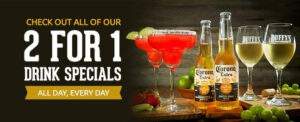 For more information and specials, CLICK HERE
(Thursday night after 5pm: RibFix, Weekday Lunch Deals)
September 26-Tuesday Night Chess Open Play
6:00 PM - 8:00 PM at Boca Raton Downtown Library-Bring your friends and family for fun drop-in open play chess games. Novice or expert, players of all skill levels are welcome. Children 8 and under must be accompanied by an adult. Drop-in program; no enrollment required. Location: 400 NW 2nd Avenue, Boca Raton 33432
September 26-Bru's Room Pompano-FREE Live Comedy Night
7pm to 10pm-Free Live Comedy Show Every Tuesday Night! Come enjoy great affordable dining in this fun relaxed atmosphere and watch some of the best comedians in South Florida work on their jokes! Full Bar, Daily Dinner Specials, get there early for the best seating! FREE SHOW (Donations encouraged) Bru's Room Pompano, 235 South Federal Highway, Pompano Beach 33062  *Comedy is in English, not a bilingual event For more info. or to register, CLICK HERE
September 26- Karaoke Tonight at Tin Roof-Delray-Entertainment Every Night
8pm to 1AM–Come sing karaoke with the squad and DJ Slym sponsored by Jaja Tequila! $6 blanco and $9 repo!  Tin Roof, 8 East Atlantic Avenue, Delray Beach, FL 33444  For more info, CLICK HERE    FOR CALENDAR INFO, CLICK HERE
(Note: Wednesdays: Ladies Night until 11pm
September 26-  Funky Biscuit: Crazy Fingers Band (Grateful Dead Tribute)
7pm-midnight–  Age 21+ Funky Biscuit-303 SE Mizner Blvd., Boca-561-395-2929  More info & CALENDAR FOR THE REST OF THE WEEK:www.FunkyBiscuit.com   or https://funkybiscuit.com/calendar/
September 26- Muddy Waters Restaurant in Deerfield Beach
Come on in!  "A Lotta Key West in Deerfield Beach!"    (See below how to get a

FREE DRINK ON MONDAYS!

) 
Exciting news!  NEW MENU, too! AND KID'S MENU! KIDS MENU 1-1-2019 (1)
NEW DESSERTS, AND "DESSERT BEVERAGES" (Try a "Key Lime Pie Martini!") FOR THE MENU, CLICK AND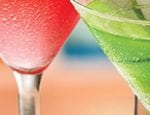 SCROLL DOWN!!  SEE OUR COCKTAILS & WINES   COCKTAILS AND WINE 10-25-2022
Monday: Irish Monday (Corned Beef & Cabbage, Shepherd's Pie)-Wear a Muddy Waters shirt or hat on Monday & get a FREE DRINK TODAY on us! (Domestic Beer, House Wine or Well Drink)
Tuesday: Parrot Head Tuesday (Burger in Paradise, Mother Ocean Clam Bake)
Wednesday: Caribbean Wednesday (Jamaican Tacos, Jerk Chicken Philly, Yucatan Paella)
Thursday: Mardi Gras Thursday (Jambalaya at its Cajun Best, Gator Po' Boy)
Friday: Fish Friday (Floribbean Samuel Adams Beer Battered Fish Fry)
Saturday: Shrimpen' Out Saturdays (fried, steamed, cold, blackened or grilled-minimum of 6)   (Oysters 1.25 each)
Sunday: Prime Time Sunday (Prime Rib)   HAPPY HOUR EVERY DAY OF THE WEEK 4PM to 7PM (HAPPY HOUR Drinks only, No Happy Hour Food Menu)         OUR EXCELLENT EVERYDAY MENU: CLICK HERE 

HOURS OF OPERATION: OPEN 7 DAYS A WEEK- Sunday to Thursday 11AM -9PM;   Friday & Saturday 11AM to 10PM  (Take Out & Dine In Available) 
FREE DRINK (on Mondays) when you wear a Muddy's t-shirt or hat   
" A Lotta Key West Right Here in Deerfield Beach"! Come slip into "Island Mode"!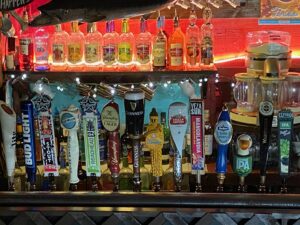 2237 W. Hillsboro Blvd, Deerfield Beach, FL 33442   Phone: 954-428-6577 | email: [email protected]    website:  www.MuddyWatersRestaurant.com    Click to View Menu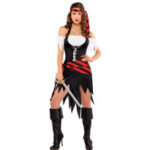 NEW! Locally brewed CRAFT BEERS on Tap!   CLICK HERE:  BEER ON TAP
NEXT CHARCOAL BBQ: SATURDAY, OCTOBER 7!! (First Saturday of every month) 

_________________________________
September 26-Silverball Retro Arcade
Two for $25 Tuesday- (Tuesdays Only)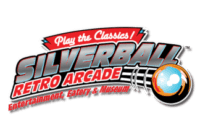 Opens at 12 noon every day-Experience classic pinball machines and arcade games from as
far back as the 1930s, (and also a trendy place for parties and events.) Once you pay admission, you get unlimited free play on ALL of the machines! Play non-stop games, no quarters or tokens needed, ever! Play to your heart's content!
Located in the hottest spot in Delray, just off Atlantic Avenue.
The collection is huge: there are 2 levels of machines, both new and vintage, so play for an hour, half day or ALL DAY!  The beauty of our "re-entry passes" is that you can play, then leave and walk around "The Avenue" yet still come back in and play again. And memberships are available. Reviews: Mark Pereira:  "It's the coolest place on Earth." Richard Schagrin:
"They have bar type food, pizzas, wings, hot dogs, and other stuff." Open everyday Noon to Midnight (Until 2am on Friday and Saturday) Happy Hour 12pm to 7pm includes half price on all drinks and $6 bar bites Monday thru Friday   https://silverballmuseum.com/delray-beach  To see the calendar, CLICK HERE Located next to the train tracks at 9 NE 3rd Ave, Delray Beach, FL 33483   561-266-3294
September 26-Tasty Tuesday at Sunset Grove Amphitheater in West Boca​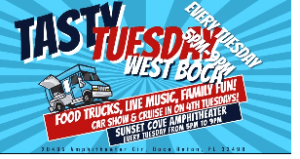 5pm to 8:30pm-Food trucks and family fun! Every Tuesday. At Burt Aaronson South County Regional Park, west of Boca Raton (loop in front of Sunset Cove Amphitheater)​-
Tacos, Argentinian, Gyros, Seafood, Waffles, Shakes, Sundaes, Eggrolls
Facebook.com/Tasty Tuesday at Sunset Cove
September 26-Live Music By Chenzo at Rino's
Come out and dance to a fabulous variety of music by Chenzo (from 7pm to 9pm)  AND Saturdays, who has performed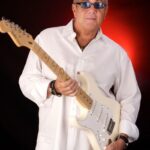 for celebrities (such as Frank Sinatra & Celine Dion) and dignitaries. At Rino's on Tuesdays at 7pm at 39 SE 1st Ave, Boca Raton (formerly Frank & Dino's) and At Chops Lobster Bar on Saturdays at 7pm, 101 Plaza Real South, Boca Raton-For more info, Click here: https://www.chenzobalsamo.com/
September 26-Biergarten in Boca
Happy Hour-4pm to 7pm Monday thru Saturday and all day Sunday.  Specials with purchase of a beverage: Monday: $2 Brat Mondays; TUESDAY: 2 for 1 Schnitzel AND Trivia Night; Wednesday: half price burgers; Thursday: half price pretzels; Friday & Saturday, Live Music; At 309 Via De Palmas in Royal Palm Place (the "Pink Plaza")-Boca Raton 33342-  Info:  https://www.biergartenboca.com/ or  561-395-7462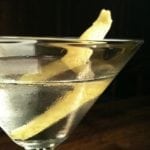 September 26-Happy Hour at Tavolino's in Coral Springs-Every Day of the Week and More
Happy Hour Mon-Fri (4-7pm), Sat & Sun (4-6pm)- Ladies Night on Thursday: Get 1/2 OFF our select specialty cocktail list& bar bites in the lounge from 7pm to close;  Jazz on Sunday from 5:30pm to 8:30pm- Tavolino Della Notte, 10181 W Sample Rd, Coral Springs, FL, 33065  Call to confirm: Phone: 954-509-0046 TavolinoRestaurant.com  or CLICK HERE
September 26- Tuesday at Vinnie's-Live Entertainment
Half-Price Happy Hour 4-7 pm;  The best Italian food noon-late (limited menu after 11)-106 Commercial Blvd.-Lauderdale by the Sea, FL Check out the Live Entertainment every day, CLICK HERE  Phone: 954.772.8111 or CLICK HERE
September 26-The Museum of Discovery & Science- Open Everyday of the Week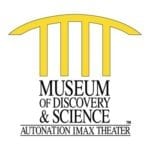 Visit the Museum and  explore the interactive exhibits. Admission is  $27.00 for adults and $22.00 for children. (children under age 2 are free of charge.); Seniors: $25  Museum of Discovery and Science | 401 SW 2nd St, Fort Lauderdale, FL 33312   mods.org Phone: 954-467-6637 For more info. and Tickets, CLICK HERE
Purchase tickets online at mods.org/tickets. or call 954.467.MODS (6637).

September 26-George Orr/ Rod Stewart Tribute
7pm to 9pm-Tim Finnegan's Irish Pub, 2885 S Federal Hwy, Delray Beach, FL 33483-Phone: 561-330-3153 for reservations- Only 50 seats available-Must order dinner entree- For more info and To Confirm, CLICK HERE  
September 26- Broward Center's "Sing, Dance, Act, Learn"-And Adult Acting Classes
Take an escape from your daily routine with Broadway tunes sung by students from our Broward Center's Spotlights class Click here
and ADULT ACTING CLASS:
September 26- Half Price on Purchase of Wine Every Tuesday at Baciami
At Baciami-Happy Hour,  Wine Specials: Half off a Bottle of Wine With Purchase of a Dinner Entree-Baciami, 1415 S. Federal Hwy., Boynton Beach, To confirm,  CLICK HERE
                        LIVE ENTERTAINMENT AT THE CASINOS!!! 
September 26-Casino at Dania Beach-Live Entertainment Coming Up on Saturday
Casino, Concert Venue, Comedy Club; The newest casino in Broward County;  Try out an all new gaming and see some shows; 301 E Dania Beach Blvd, Dania Beach 33004 -Phone: 954-920-1511 or for entertainment schedule, click here: www.casinodaniabeach.com/entertainment
COMING UP:  
September 30– A Tribute to Tina Turner
_________________
September 26-The Big Easy Casino

(formerly "Mardi Gras" Casino)- 831 N Federal Hwy, Hallandale Beach, FL 33009 Phone:  954-924-3200 or email:  [email protected]  Hours of Operation: 7 days a week: 9:00am-3:00am;  Poker Room Open 10am to 4am, 7 days a week-Call to confirm or click here: https://thebigeasycasino.com/
Every THURSDAY in September: Tailgate Giveaway
Feel Good Fridays; Every FRIDAY in September from 7pm to midnight; FREE Indoor Event: Live DJ Music and $6 Drinks
___________________
September 26-Casino- Palm Beach Kennel Club (PBKC) in West

Offering exciting horse racing simulcast action, exceptional dining, fun events and one of Florida's largest poker rooms. At 1111 N. Congress Avenue in West Palm;  For more info: https://pbkennelclub.com/ or   EVENTS: CLICK HERE 561-683-2222
Horseracing and Poker Tournaments Ongoing and Live Entertainment throughout October
October 4- Dinner with the legend, (Speaker) Lou Holz
October 13- Comedy Night: Cobra Kai's Bret Ernst
October 19- Johnny Bench Presents Singers Lee Thomas Miller & Wendell Mobley
October 29-"The Rat Pack Now" Dinner Show
October 21- WP Barracks Legend Comedy Tour
September 26-Casino-Seminole Casino Coconut Creek- Live Weekend Entertainment 
NOTE: LIVE ENTERTAINMENT THURSDAY THROUGH SATURDAY in the Legends Lounge:CLICK HERE

Dining, Bars & Lounges, Entertainment, Promotions; Now a smoke-free casino experience with 140 Slots and six live Table Games, Concerts and Comedy Shows; Located at 5550 NW 40th Street, Coconut Creek, FL 33073  Phone: 954-977-6700  For more info, CLICK HERE
COMING UP:
SEPTEMBER 28, 29, 30-Live Entertainment In: Legends Lounge, Sorrisi, Nectar Lounge, Sunset Grille and Smoke-Free Pavilion For more info, CLICK HERE
September 26-Casino-NOW HARRAH's Pompano Beach-(Formerly The Isle)
Enjoy Table Games, Restaurant, Hotel- Home to over 1,200 slot machines and electronic table games, plus 40+ live action poker tables. With decadent dining options, exciting events, and simulcast, there's something to entertain everyone. 954-972-2000- Located at 1800 SW 3rd Street, Pompano Beach, FL 33069
NOTE: For guests 55+, discover special offers, unique promotions, and more.
NOTE: Poker promotions each month and tournaments.
_______________________________________________________________________
September 26-Check out the FREE Online Events and Classes
On our main page!  Click here and scroll down)
For example: 10:30am-11:30am-Join us, Mondays at 10:30 am for a #virtual fitness class led by Avatar Awakening Tai Chi & Meditation. Flow smoothly and powerfully through a series of gentle movements that boost energy, relieve stress, improve coordination and more! Click the link below to RSVP and turn on a reminder when the class goes live: https://www.facebook.com/104019584641840/live/
September 26 and More-Florida Tax-FREE Shopping Events
Florida offers an opportunity to save on eligible purchases during shopping events when sales taxes are waived for specific items. Florida Tax free includes:
Energy Efficient Appliances, Impact Resistant Doors & Windows, (Until 2024)
September 26- Computer Skills (Online)
"GroovyTek" offers one-on-one, In-Home and Over The Phone personal technology training sessions for smartphones, tablets and computers to help Floridians navigate their technology. (especially geared to those 40 and older). The series will have 45-minute sessions. To see the different sessions and register, click below. All participants will be able to receive a free link to re-watch the sessions as well as a handy package of "How To" PDF's related to topics covered in each session. (Tuesdays: Staying Connected; Wednesdays: Staying Supplied; Thursdays: Staying Informed;  Fridays: Staying Safe)  Call GroovyTek at 561-560-0123 for help scheduling or to ask any questions related to the series.
_________________________________________________________
NEW Restaurants Open & Coming Soon:
For The Full List,
CLICK HERE
 (More than 60!)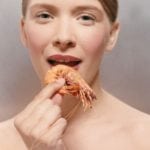 Just to name a few!
Meat Market-2000 NW 19th St., Boca Raton 33431 Phone: 561-245-6777  Elegant new Steakhouse-https://www.meatmarket.net/location/meat-market-boca-raton/
Eddie V's Prime Seafood-Elegant fine-dining chain with a seafood & steak menu, plus a cocktail lounge featuring live jazz-Located in Mizner Park at 201 Plaza Real #1203, Boca Raton, FL 33432    eddiev.com   Phone: (561) 237-0067
Gallagher's Steakhouse– (formerly Madison's)-2006 NW Executive Center Circle, Boca Raton, FL 33431 | Phone: 561-559-5800  https://www.gallaghersnysteakhouse.com/menu-boca.php
Serena Pastificio (formerly Tanzy)–After 10 years, Tanzy has made it final last call. While it is bittersweet to close our doors, Serena Pastificio is here. Enjoy freshly made pasta, craft cocktails and Italian hospitality. Serving Lunch Weekdays 11:30am-3pm, Ora Sociale (Happy Hour) Weekdays 3-6pm, Dinner Starting at 5pm and Weekend Brunch 11:30am-3pm. Visit https://www.serena-pastificio.com/boca to learn more.
Lasso Gaucho Brazilian Steakhouse–Enjoy the "parade" of 18 USDA Prime cuts of Beef, Lamb, Chicken and Pork carved tableside by Gauchos & a Gourmet Salad Bar with a beautiful spread of 40 items. Happy Hour: Sunday – Friday 4PM – 7PM  (Mention to owner, Antonio, that this was recommended by STEPPING OUT FLORIDA!) 2457 E. Sunrise Blvd., Fort Lauderdale 33304 Phone: 754-223-4663 www.LassoGaucho.com 
Bar 25-(formerly The Mello Mushroom)-Homemade flatbreads, wagyu sliders and buffalo cauliflower tacos; Just off Atlantic Ave. at 25 S.E. 6th Ave., Delray Beach; 561-359-2643; bar25.com
Mercato Italiano, Boca Raton-Gourmet market. Just opened in Royal Palm Place. From the same family who owns Cosa Duci Homemade Italian Bakery in Boca Raton at The Shops at University Park. The retail market has pastas, olive oils, deli meats, sandwiches (panino), cheeses, ready-to-go dishes and, of course, breads and pastries. They offer unique Italian imported items.  Patio seating for coffee, wine and soft drinks imported from Italy. 501 SE Mizner Blvd. #80, 561-306-8807, MercatoItalianoBocaRaton.com.
American Social, Open –(formerly Trulucks) With restaurants in Fort Lauderdale, Miami, Tampa and Orlando, this casual sports bar is now open in Mizner Park, Boca Raton.
___________________________________________
HAPPY HOUR !     (See our list of almost 100!)
_____________________________________
MORE: (Check venues to confirm)
All You Can Eat Shrimp Every Tuesday from 5pm – 10pm for  $19.95;  Get any style you like: Blackened, Grilled, Jerked, Fried, Coconut, or Peel & Eat (Hot or Cold);  Choice of sides includes Unlimited Fries or Cole Slaw; JoJo's Rawbar Wellington; 13889 Wellington Trce, Ste A-20, Wellington, Florida 33414-Call to confirm
Tequila & Taco Tuesday / "Taco Martes"-Featuring:$2 tacos (bar only), 50% off tequila drinks and $4 Corona and Corona Light bottles- Available 11 a.m. to 11 p.m.-BurgerBar, 4650 Donald Ross Road,  Palm Beach Gardens, FL 33418-Call to confirm

Poker at the Big Easy Casino–(formerly "Mardi Gras" Casino)-Cash Games- 831 N Federal Hwy, Hallandale Beach, FL, 954-924-3200 or email:  [email protected] Call to confirm
Jam Night at Rudy's Pub in Lake Worth-8:30pm – 11:30pm- 9 N J St, Lake Worth, FL 33460-Live Music Jam every Tuesday-Call to confirm: 561-602-5307
At the Field– –The Field Irish Pub-3281 Griffin Road-Dania Beach-Call to confirm: Phone: 954-964-5979 or for their event schedule:  CLICK HERE  or general info:  www.TheFieldFL.com
Guided Nature Walks–Free guided quarter-mile natural trail through the Butterfly Garden, Coastal Hammock, and Mangroves, to a sandy beach by the Intracoastal. 11 a.m.-noon Tuesday-Wednesday, weather permitting. Gumbo Limbo Nature Center, 1801 N. Ocean Blvd., Boca Raton. Call to confirm-561-544-8605, gumbolimbo.org
Boca Noon Toastmasters-Noon-1:15 p.m.-Learn to speak with ease before an audience- Boca Raton Community Center Annex, 260 Crawford Blvd., Boca Raton. Call to confirm: 954-778-6682.
Women's Issues Group-You may join these groups at any time. No appointment necessary. 10-11:30 a.m. Faulk Center for Counseling, 22455 Boca Rio Road, Boca Raton. $5 per session. Call to confirm: 561-483-5300.
ACBL- Sanctioned Duplicate Bridge-12:30 p.m. Tuesday-Friday. St. Mark's Church, 2100 Yamato Road, Boca Raton. Buffet luncheon at noon. $11 (includes lunch). Call to confirm: 561-558-7362.
Socrates Café–Socrates Cafe gatherings are held around the world, where people from different backgrounds get together and exchange thoughtful ideas and experiences. Persons attending gatherings engage in a common quest for a better understanding of human nature, and in the process strive for a more inclusive world. Socrates Cafe gatherings are free and open to any member of the public who wishes to freely discuss a question which is chosen by vote. Views expressed are those of the participants and facilitators, and are not necessarily those of the City's elected officials or staff. Linda S. Giannini and Mark Kressner facilitators. No enrollment. 1:30-3 p.m. Downtown Library, 400 NW 2nd Ave., Boca Raton.  Click here to confirm:  bocalibrary.org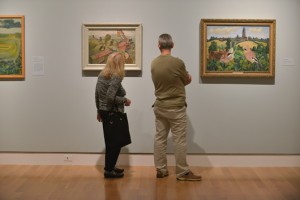 Norton Museum of Art-There's much to celebrate at the Norton: The Museum reopened after a five-week hiatus to re-install galleries and prep for construction.  Be sure to visit the reinstalled galleries to view your favorite works in a new context. Programs such as Art After Dark have resumed. Don't miss Art After Dark on Thursdays.  Scroll down for details.
For info. on Exhibitions, Programs, Tours, Art After Dark, Theater Lab (new), and more, CLICK HERE 
Tuesday Night Open Mic Night-Every Tuesday night, Shauna Sweeney hosts Open Mic Night at the Kingshead Pub in Sunrise, FL. Bring your guitar, keyboard, stand-up comedy routine, or just your appetite for great food and fun. Musicians of all ages, genres and experience levels are welcome. And seriously the food rocks. Open mic sign-up begins at 8:30pm. Come check it out this Tuesday! For more info and TO CONFIRM, email: [email protected]   At Kingshead Pub-2692 North University Drive, Sunrise, FL

Monthly Networking Event-RoboVault Self Storage now hosts RoboConnect, a monthly networking breakfast on the third Tuesday of every month at 7:30am to 8:30am-. RoboConnect provides Fort Lauderdale professionals the opportunity to come together to enjoy a morning of coffee, pastries and networking with like-minded peers. Each event, held in the state-of-the-art storage facility's meeting space, features a different guest speaker. For $5, guests also have the option to enter a raffle to win a prize. All raffle proceeds are donated to Children's Home Society-Event held at RoboVault Self Storage-3340 SE 6th Ave.-Fort Lauderdale, FL 33316 Each event is $5 to attend and includes breakfast. Call to confirm: 954-766-9997
WPB Farmer's Market-– Come to the West Palm Beach Farmer's Market at the Palm Beach Outlets, happening every Tuesday from 4 to 8pm-There will be live music and more than 40 venders selling their fresh foods-For more info: CLICK HERE
Batten's Farmers Market–6807 Stirling Rd., Davie- Call to confirm: 954- 990-7820-Hours: Year-round, Monday, Tuesday, Thursday & Friday, 10 am–5 pm, Saturday & Sunday, 9 am–5 pm-Batten's Farmers Market is a local icon, acclaimed for its abundance of delicious strawberries that grow during winter and spring. The farmstead experienced difficult times and closed in 2008, but it reopened in 2011 under new ownership. Batten's continues its tradition of selling fresh conventional and organic produce from local farmers, in addition to breads, raw honey, nuts, jams and jellies. There's also a milkshake and smoothie counter. Kids enjoy the petting zoo, and can take cooking and gardening classes.  For more info, CLICK  HERE
Brothers Farmers Markets–Hollywood Location, 4191 N. State Rd. 7-Call to confirm: Phone: 954- 962-9292-Davie Location, 6807 Stirling Rd.-954-585-2225-Hours for both locations: Open Year-round, Monday–Friday 8am–5pm, Saturday-Sunday 8am-3pm-Established in 2003, Brothers Farmers Market supports Florida farming by offering a bounty of fresh organic and conventional produce at reasonable prices. The market is very popular, so the produce cases are constantly being restocked. Beyond fruits and veggies, the shelves are filled with so many unique gourmet products that shoppers tend to spend a lot of time here browsing. For more info, CLICK HERE
Farmer's Market-10am to 3pm-At Whole Foods Market, Davie- Join us Tuesdays for a chance to pick up local, artisanal products you won't find in the store! Located at 1903 S. University Drive, Davie 33324   Call to confirm:  954-916-3000  For more info, CLICK HERE
Women Only Executive Networking Group– At Seaside Grill -1406 N. Ocean Blvd. -Pompano Beach. Florida 33062-. 11:30am – 1:00pm-. Every 2nd & 4th Tuesday- Cost Only $20 includes lunch & refreshments- Presented by the South Florida Women's Chamber of Commerce, Broward County Chamber of Commerce,  and the South Florida Chamber of Commerce- Presenting How To Do Business With Broward County Government at this event. To confirm:  954- 565 – 5750 www.BrowardBiz.com
Networking in Broward /Coral Springs--The Coral Springs Coffee Meetup is the 1st and 3rd Tuesday every month at 7:45am sharp to 9am-Breakfast at Toojay's Original Gourmet Deli for the purposes of meeting and developing relationships with other business professionals-One member per category-No dues or fees-Guests are always welcome–Bring plenty of business cards-BYOB (Buy Your Own Breakfast)- Meetings are mandatory-Located at 2880 N. University Drive-Coral Springs 33065 at the Walk Plaza-Call to see if your business category is available and to confirm: Arlene: 561-670-6828- http://www.yourlinktolocalbusiness.com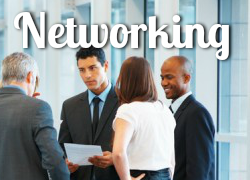 Networking–LOTS of Breakfast networking and more- Everyday in various locations-CLICK HERE
Renegades- Country Line Dancing Lessons- Tuesday through Saturday– At Renegades in West Palm- For more than 12 years, Renegades has been one of West Palm Beach's favorite hangouts — Swing by and enjoy the spectacular 10,000-square-foot setting with 75 TVs, a mechanical bull, live music, and down home food from nachos topped with award-winning chili to crispy wings; just throw in a couple of beers-Located on Village Boulevard-600 Village Boulevard-West Palm Beach, FL 33409-Call to confirm:561-683-9555  For updates, CLICK HERE
Hollywood  & Vine Wine Bar & Wine Shop-6pm to 9pm-also wine classes offered-at 2035 Harrison Street-Hollywood 33020-Call to confirm: 954-922-2910  For more info, CLICK HERE
Music & Dancing Under the Stars-At the Hollywood Beach Theater–7:30pm to 9pm every Monday, Tuesday and Wednesday-music (and dancing) from Big Band to Country to Rock & Roll-Free Admission-Call to confirm: 954-924-2980-East of A1A at Johnson  Street and the ocean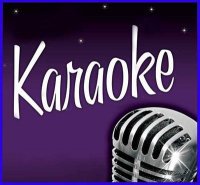 At O'Malley's Sports Bar– Located at:  1388 N. State Rd. 7 Margate, Fl, 33063.  Call to confirm: 954- 979-8540  Ladies Night Every Sunday; For updates, CLICK HERE
The Fish Depot– Food & Live Music-511 NE 4th St.-Boynton Beach, FL 33435-Call to confirm: 561-806-5441 For more info, CLICK HERE
Johnny Mangos Tiki Bar & Grill, 71 E Indiantown Rd, Jupiter  33477  Karaoke Tuesdays, 8pm to midnight; Live music Wednesday and Friday from 6pm to 9pm-Call to confirm:  561-747-1161 or for updates, CLICK HERE
Gold Coast Ballroom -Dancing- 1415 Lyons Road, Coconut Creek-West Coast Swing, Hustle, Salsa, Dance Parties-For info.: 954-979-0770 or for updates, CLICK HERE