WHAT'S THERE TO DO TONIGHT?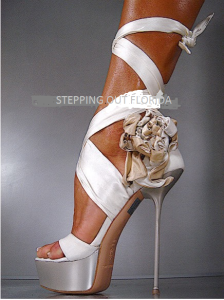 STEPPING OUT FLORIDA
                          FRIDAY,  MARCH 24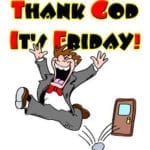 WE CONTINUE TO PROVIDE YOU WITH INFORMATION AND HUMOR…AND BOTH LIVE EVENTS & VIRTUAL!
Where to Find Music & Dancing:    (Call Venues to Confirm)   

  
(MORE on the front HOME page!  CLICK HERE &  Scroll down to 'Ongoing')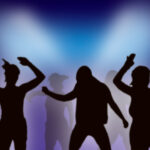 Boca:
Brickyard at 7050 W. Palmetto Park Rd.-561-544-0001 on Friday, Saturday (Latin) from 10pm and Sundays (Live Reggae from 10pm to 5am with Happy Hour Drink Pricing All Night);  The Boca Raton Plaza Hotel at 2901 N. Federal Hwy., Boca Raton, call 561-750-9745;  The Funky Biscuit; 303 SE Mizner Blvd, Boca Raton 33432 https://www.funkybiscuit.com/full-event-list/  Crazy Uncle Mikes at 6450 N. Federal Hwy. in Boca, CrazyUncleMikes.com or call 561-931-2889;  Cosmos: 99 SE 1st (formerly Platforms); The Meatball Room (formerly MIXX) 2621 N. Federal Hwy., Boca Raton https://www.facebook.com/meatballboca/ And Pavilion Grille (see full ad below)
Delray:
Arts Garage at 94 NE 2nd Avenue in Delray Beach at artsgarage.org or 561-450-6357;  Boston's on the Beach at 40 S. Ocean Blvd.  in Delray Beach, call 561-278-3364;   Johnnie Brown's at 301 E. Atlantic Ave. in Delray, JohnnieBrowns.com or call 561-243-9911;  Magic Bus (Classic Rock) at  The Blue Anchor Pub  at 804 E. Atlantic Avenue in Delray Beach, call to confirm band, 561-272-7272;  Ocean One located in Delray Marketplace  (north end of mall),  14851 Lyons road, Suite 122, Delray Beach 33446     www.Ocean1Grill.com
Boynton and North:
Rhum Shak at 802 Lake Avenue in Lake Worth, call 561-755-7486;  Mathews Brewing Company, 130 S H St., Lake Worth mathewsbrewingcompany.com      Das Bier Garden at 1203 Town Center Drive in Jupiter, call 561-776-8669;  Old Key Lime, 300 E Ocean Ave, Lantana  oldkeylimehouse.com
West Palm Beach:
Copper Blues Rock Pub, 550 S. Rosemary Ave., call 561-404-4101; The Blind Monk, 410 Evernia St.,  Click here;   City Place on the Plaza, 500 S. Rosemary Avenue, Clematis by Night in Centennial Sq. (Fri. & Sat. 7pm), E. R. Bradley's, 104 Clematis Street, Click here O'Shea's Irish Pub, 531 Clematis, Click here Renegades Country Bar & Grill, 600 Village Blvd. and Respectable Street, 518 Clematis St., Click Here
____________________________________________________________________________________________       
March 24-Pavilion Grill
David Morin- Tonight!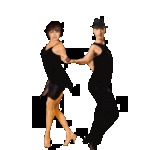 8pm-Join us tonight for fabulous entertainment by David Morin, "The Man of Many Voices." Enjoy music from the 50s to 80s and his special Elvis Tribute which is so authentic, you'll think "Elvis is in the house"! Complete dinner menu served from 6pm. $25 Minimum on Food & Beverage on weekends, on Friday & Saturday; Music from 8pm; Call 561-912-0000 for reservations or more information. Pavilion Grille, 301 Yamato Rd, Boca Raton, 33431, is located in the lobby of the FNBCC Bank Building located on the NE corner of the intersection of Dixie Hwy and Yamato Road, and has distinctive large glass sides. FREE parking in the lot or garage and enter the lobby to a wonderful world of music and dancing.  www.PavilionGrille.com    What a great place to dine & dance the night away!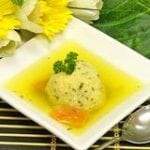 PASSOVER DINNER FOR SINGLES—AND EVERYONE WELCOME! April 6 at 6pm-For Details, CLICK HERE
HAPPY HOUR IS BACK! Tuesday-Friday from 4pm to 6pm; Open for Lunch Tuesday through Friday, from 12pm to 3pm, We are also open for Take-out.
Bravo to The Pavilion-Mentioned in The Sun Sentinel for being in the TOP 5 Best Restaurant Deals for Restaurant Week:   Hungry for restaurant deals? We've got the Top 5 discounts for Bon Appétit Boca month
By Phillip Valys      Pavilion Grille, 301 Yamato Road, Boca Raton; 561-912-0000; PavilionGrille.com
This tried-and-true veteran, located in the atrium of the Stonegate Bank Building, has a well-appointed dance floor to accompany its three-course lunch ($25 per person) and dinner ($39 per person). For lunch, sample the ricotta-and-parmesan-stuffed eggplant rollatini topped with marinara as the appetizer, the shrimp pappardelle porcini or chicken Milanese with greens and aged balsamic glaze for the main, and double-chocolate mousse cake for dessert. For dinner, begin with clams oreganata, and for entrees choose between duck a l' orange or grilled veal chop porcini. Finish with house made tiramisu.
The Week Ahead: Saturday, March 25: Cruzin' with Suzi Cruz; Tuesday, March 28: Cachet Band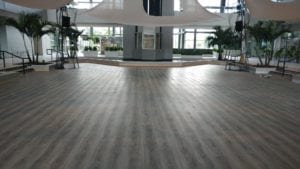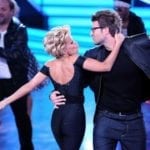 The Pavilion's great Chef Cristian, formerly of Josephine's, Tavolino's and Casa de Angelo will add his distinct Italian touch  to our menu.
March 24 to April 2- The Musical "Damn Yankees" at The Wick Theater in Boca
With music and lyrics by Jerry Ross and Richard Adler and a book by Abbott and Douglass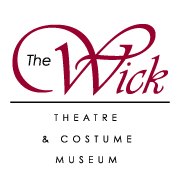 Wallop, this multiple Tony Award-winning play tells the story of a middle-aged man who sells his soul to the devil to become a baseball player to help his beloved Washington Senators beat the Yankees in the World Series. A modern retelling of the Faust legend set in the 1950s, the score includes "Whatever Lola Wants," "(You Gotta Have) Heart" and "Two Lost Souls." Originally slated for production last season, but postponed because of Covid, this long-awaited classic show is an audience favorite. The theater is located at 7901 N. Federal Hwy., Boca Raton 33487  FOR TICKETS:  boxoffice@theWick.org or call 561-995-2333  The Box Office is open Monday -Friday from 10am to 5pm  For upcoming shows and events: www.TheWick.org   Also: The new Museum Club:  https://thewick.org/museum-club
And The Tavern at the Wick, open Wed.-Sun. for lunch and dinner with famed Chef William Walden:  https://thewick.org/tavern-at-the-wick
March 24 to 31-WIFF:  Women's International Film and Arts Festival
Films by women, About women; Amazing Content For Women! WIFF-TV is the latest, online, streaming service featuring content all about women! During the last two weeks of March, the 2023 line-up features over 40 films in 10 days from women across the globe. Watch the trailers for this year's Festival, get a pass which lasts till April 1st, then come on back and subscribe to WIFF-TV for only $7.99 a month.  Support women filmmakers. For more info. and tickets, CLICK HERE
March 24 to 26- The 41st Palm Beach International Boat Show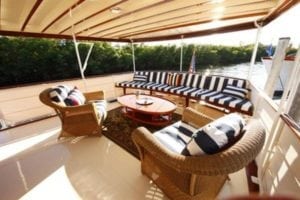 Enjoy More Than $1.2 Billion Worth Of Yachts & Accessories. Fun For All. Experience The World's Most Luxurious Yachts. Over 800 Boats On Display; 55,000 Attendees expected; Held along Flagler Drive in downtown West Palm Beach, directly across the Intracoastal Waterway from Palm Beach Island; Elevate your experience at #PBIBS and become a VIP. The Windward VIP Experience is an indoor and outdoor oasis that includes early admission to the show, a premium open bar, gourmet food, and much more! Come see the latest in boating, yachting, and marine technology. The show features innovative electric and hybrid products, luxury super-yachts, and family-friendly activities.  For more info., the schedule and TICKETS,
CLICK HERE
March 24- The Parker Playhouse–
For info and Tickets,
CLICK HERE
At The Parker Playhouse – For info and Tickets, CLICK HERE
UPCOMING EVENTS:
March 24-Gay Men's Chorus of South Florida
March 25-The Best of Doo Wop-Volume IV
March 26-The Guess Who
March 24-Majesty of Rock-Journey & Styx Tributes at Galuppi's
4pm to 6pm-Greg B Acoustic-Happy Hour; 7:30pm to 11pm-Majesty of Rock brilliantly re-creates the sound and feel of American super groups Journey and Styx.  Fronted by the amazing John D'Agostino, the band boasts the musical talents of five exceptional musicians who nail Journey in the Steve Perry days as well as the vocal essence of Dennis DeYoung and Tommy Shaw of Styx.
Come early for best seating and place your dinner orders from our extensive menu or call to reserve a table (small additional charge). Our full-liquor bar is located just steps away from the stage so you won't have to miss a beat while getting your favorite beverage! Please take note that outside food, beverages and lawn chairs are NOT permitted. Call 954-785-0226 for more information and reservations.  For more info. and the Band Schedule, CLICK HERE
March 24-Muddy Waters Restaurant – OPEN! Come on in!  "A Lotta Key West in Deerfield Beach"!!!                
Exciting news! We renovated our kitchen so we can serve you better! NEW MENU, too!
NEW DESSERTS, AND "DESSERT BEVERAGES" (Try a Lime Pie Martini!") FOR THE MENU, CLICK AND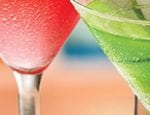 SCROLL DOWN!!      -CLICK HERE
Monday: Irish Monday (Corned Beef & Cabbage, Shepherd's Pie)-Wear a Muddy Waters shirt or hat & get A FREE DRINK on us! (Domestic Beer, House Wine or Well Drink)
Tuesday: Parrot Head Tuesday (Burger in Paradise, Mother Ocean Clam Bake)
Wednesday: Caribbean Wednesday (Jamaican Tacos, Jerk Chicken Philly, Yucatan Paella)
Thursday: Mardi Gras Thursday (Jambalaya at its Cajun Best, Gator Po' Boy)
Friday: Fish Friday (Floribbean Samuel Adams Beer Battered Fish Fry)
Saturday: Shrimpen' Out Saturdays (fried, steamed, cold, blackened or grilled-minimum of 6)   (Oysters $1.25 each)
Sunday: Prime Time Sunday (Prime Rib) HAPPY HOUR EVERY DAY OF THE WEEK 4PM to 7PM (HAPPY HOUR Drinks only, No Happy Hour Food Menu)              CHECK OUT OUR EXCELLENT EVERYDAY MENU: CLICK HERE 

HOURS OF OPERATION: OPEN 7 DAYS A WEEK- Sunday to Thursday 11AM -9PM;   Friday & Saturday 11AM to 10PM  (Take Out & Dine In Available)
FREE DRINK (on Mondays) when you wear a Muddy's t-shirt or hat   
" A Lotta Key West Right Here in Deerfield Beach"! Come slip into "Island Mode"!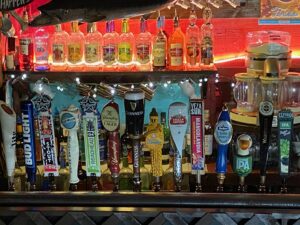 2237 W. Hillsboro Blvd, Deerfield Beach, FL 33442   Phone: 954-428-6577 | email: mwaters@muddywaters.biz    website:  www.MuddyWatersRestaurant.com    Click to View Menu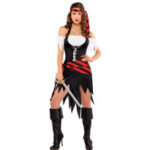 NEW! Locally brewed CRAFT BEERS on Tap!
NEXT CHARCOAL BBQ:

 
SATURDAY, APRIL 1, 2023!!

  (First Saturday of every month)

March 24- Karaoke- Every Friday
9pm to 1am-At Whistle Stop Pub-Food, Drinks, DJ Appearances-395 Northeast Spanish River Boulevard, Boca Raton, FL 33431-Free Admission-To register, Click here
March 24- Karaoke with Trish in Delray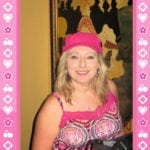 7pm to 10pm-Event by Trish McKibbin and Fire & Ice Productions Karaoke-Held at the Hyatt Place Delray Beach, 104 NE 2nd Avenue, Delray Beach-Call 561-330-3530 to confirm
March 24-Biergarten in Boca-Live Music
Happy Hour-4pm to 7pm Monday thru Saturday and all day Sunday.  Specials with purchase of a beverage: Monday: $2 Brat Mondays; Tuesday: 2 for 1 Schnitzel; Wednesday: half price burgers; Thursday: half price pretzels; FRIDAY & Saturday, Live Music; At 309 Via De Palmas in Royal Palm Place (the "Pink Plaza")-Boca Raton 33342-For info:  https://www.biergartenboca.com/  or   561-395-7462
March 24-Live Music at Tavolino in Coral Springs

Live Music 5 nights a week- (FRIDAY & Saturday from 8pm to 11pm) Also Happy Hour Mon-Fri (4-7), Sat & Sun (4-6)- Karaoke on Monday; Ladies Night on Thursday: Get 1/2 OFF our frequently updated specialty cocktail list full of seasonal crafted cocktails and martinis, & bar bites (Only Valid at Bar, Hi-Tops, & Cocktail Tables);  Jazz on Sunday from 5:30pm to 8:30pm- Tavolino Della Notte, 10181 W Sample Rd, Coral Springs, FL, 33065  Call to confirm: Phone: 954-509-0046 TavolinoRestaurant.com
March 24-Saltwater Brewery in Delray
Head to the brewery-We open daily at noon with food trucks on site and live music every Friday (5-8pm) and Saturday (2-5pm)- 1701 W. Atlantic, Delray Beach; Call to confirm:  For info. 561-865-5373; saltwaterbrewery.com
March 24-Margaritaville Hollywood Beach Resort- Live Entertainment-Tonight
Located at: 1111 N. Ocean Drive, Hollywood, FL–CLICK HERE     March calendar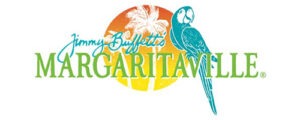 Jimmy Buffett's Margaritaville Restaurant – Fri – Sat, 9 PM-Midnight | Thurs and Sun 8 PM – 11 PM      Performer: 30 Hertz/ Yacht Rock
Hollywood Beach Bandshell – Wed-Sun, 7-9 PM  Performer: Shane Duncan Band-Pop, Disco, Top 40
5 o'Clock Somewhere Bar & Grill – Wed-Sat, 5-8 PM | Sundays, 4-7 PM   Performer: Amaya-Beach Rock
_________________________________
March 24-Blue Jean Blues-Live Music
6pm to 10pm–Scott Ross & Blue Ruin Band-Evening Outside Show No Reservations Needed
10pm  to 1am-Thee Low Mids Featuring Rockin' Jake & Bonefish Johnny-Blues, Digi-Rock, Ameritronica
bjblive.com  or Phone: 954-306-6330  Visit:  https://bluejeanblues.live/ or for the calendar: CLICK HERE
March 24- The Mizner Park Artisan Market-Every Friday
Held at Mizner Park, Plaza Real in Boca Raton, at the South end of the plaza. The Artisan Markets will feature unique artisan and handcrafted items with delightful stands of makers, artists, crafters, producers, bakers and shakers.
March 24-"Art After Dark" Every Friday at The Norton Museum of Art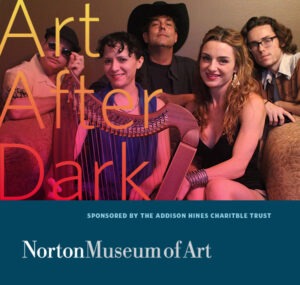 5pm to 10pm-A New Experience Most Friday Nights! Art After Dark mixes art and entertainment every Friday night! Enjoy live performances, film screenings, art workshops, films, tours and more. Programs are currently being presented both in-person and online. Stay to shop in the Museum Store Tours, Open Studio & Art After Dark: For Art After Dark, CLICK HERE 
Art After Dark   5pm to 10pm
March 24: – TONIGHT'S SCHEDULE
GENERAL SCHEDULE OF EVENTS:  CLICK HERE
Attending Art After Dark    Hours: The museum is currently open to the public until 10 pm on Friday nights.
Entry: Please note daily capacity is limited and advance, timed-ticket reservations are encouraged to help ensure a safe and enjoyable visiting experience for all. To attend in-person Art After Dark programs, reserve a timed ticket.
How to get here: The Norton Museum of Art is located at 1450 S. Dixie Hwy., West Palm Beach, FL 33401. For more information, click here.
Parking: Parking is available in the Norton's main parking lot at 1501 South Dixie Highway, immediately across the street from the Museum. Parking is $5 per car, per day. Norton Members park for free.
Food and drink: The Restaurant at the Norton is fully operational, and seating available outdoors with a view of our Sculpture Garden and in the Restaurant. Along with great food, The Restaurant can be enjoyed with creative cocktails, wine, or champagne.  Reservations recommended at OpenTable.com
Admission: Art After Dark is included with museum admission. As always, members enjoy free museum admission.
 Check out other videos, playlists, discussions and events:   CLICK HERE
              LIVE ENTERTAINMENT AT CASINOS:
March 24-Casino at Dania Beach-BILLY JOEL TRIBUTE Tonight
Casino, Concert Venue, Comedy Club; The newest casino in Broward County;  Try out an all new gaming and see some shows; 301 E Dania Beach Blvd, Dania Beach 33004 -Phone: 954-920-1511 or for entertainment schedule, click here: www.casinodaniabeach.com/entertainment
COMING UP:   
MARCH 24: Billy Joel Tribute   
MARCH 31: Beatles Tribute
March 24-The Big Easy Casino-Live Entertainment- DJ MUSIC TONIGHT

(formerly "Mardi Gras" Casino)- 831 N Federal Hwy, Hallandale Beach, FL 33009 Phone:  954-924-3200 or email:  info@thebigeasycasino.com  Hours of Operation: 7 days a week: 9:00am-3:00am;  Poker Room Open 10am to 4am, 7 days a week-Call to confirm or click here:https://thebigeasycasino.com/
Every FRIDAY– 7pm to 11pm- DJ Miguelito 305-On the Casino Floor,  Well Drinks for $6-
March 24-Casino- Palm Beach Kennel Club (PBKC) in West Palm

Offering exciting horse racing simulcast action, exceptional dining, fun events and one of Florida's largest poker rooms. At 1111 N. Congress Avenue in West Palm;  For more info:  https://pbkennelclub.com/ or   EVENTS: CLICK HERE 561-683-2222
COMING UP:
Friday, April 14- Chris McDonald's Memories of Elvis Dinner & Show
Monday, April 17- Lunch with Gary Player, Legend
March 24-Casino-Seminole Casino Coconut Creek-Weekend Live Entertainment & ALL NIGHT TONIGHT
NOTE: LIVE ENTERTAINMENT THURSDAY THROUGH SATURDAY in the Legends Lounge: CLICK HERE

Dining, Bars & Lounges, Entertainment, Promotions; Now a smoke-free casino experience with 140 Slots and six live Table Games, Concerts and Comedy Shows; Located at 5550 NW 40th Street, Coconut Creek, FL 33073  Phone: 954-977-6700  For more info, CLICK HERE
March 24 and 25-Live Entertainment In: Legends Lounge, Sorrisi, Nectar Lounge, Sunset Grille and Smoke-Free Pavilion For more info, CLICK HERE
Friday, March 24-Manny Diquez Duo-6pm-Legends Lounge
Friday, March 24-South 58-7pm-Nectar Lounge
Friday, March 24-DJ Machina-8pm-Casino Floor
Friday, March 24-Jimmy Williamson & Friends-9pm-Sunset Grill
Friday, March 24-DJ GQ-11pm-Nectar Lounge
March 24-Casino-NOW HARRAH's Pompano Beach-(Formerly The Isle)
Enjoy Table Games, Restaurant, Hotel- Home to over 1,200 slot machines and electronic table games, plus 40+ live action poker tables. With decadent dining options, exciting events, and simulcast, there's something to entertain everyone. 954-972-2000- Located at 1800 SW 3rd Street, Pompano Beach, FL 33069
March 24 & 25- Comedy Club in Dania Pointe-Comedian Dave Koechner
7:30pm to 10pm-Dania Beach Improv- Located at Dania Pointe (near Bowlero), tickets are ON SALE now for some of the hottest comedians on tour. Click here to browse the upcoming lineup & get tickets. NOTE: Most shows WILL sell out approximately two weeks in advance, so get your tickets ASAP! Seating is First Come, First Served. Due to Covid 19, Guidelines capacity is limited. Arrive early to be sure of a good seat.  Location: Dania Improv,  177 North Pointe Drive #STE J105,  Dania Beach, FL 33004 -For more info. call 954-981-5653 or CLICK HERE – To confirm info., to see the calendar and to purchase tickets, CLICK HERE
March 24-Cosmo's Nightclub & Lounge-Ladies Night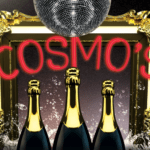 8pm-2am- Doors Open– (formerly Platforms)-99 SE 1st Avenue, Boca Raton-Ladies Drink Free from 9pm to 11pm-CosmosNightClubLounge.com  Phone: 561-617-1873
March 24- The Original Friday Night Car Cruise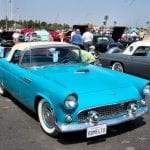 6pm to 9pm-Every Friday- At 11590 W State Road 84, Fort Lauderdale, FL 33325-Open to the public- Held at the Plaza at Davie just East of Lowe's! Join us every Friday. All makes and models — classics, exotics, and custom cars are welcome. $5 Entrance fee for show-cars. Please park to the East of Lowe's. For more info., CLICK HERE
March 24-Canoe & Kayak Rentals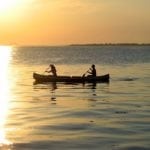 A message from Friends of Loxahatchee Refuse:  A new provider—Loxahatchee Adventures—has started operations at the canoe and kayak rental facility adjacent to the Lee Road boat ramps. Current hours are Friday through Sunday from 8:00 a.m. to 5:00 p.m., with last launch at 3:00 p.m. Hours will be expanded after initial launch. Call Loxahatchee Adventures at 855-916-5692 for rentals or more information or Click here: 
https://loxahatcheefriends.com/ 
March 24- Programs at Pompano Beach Arts: Jazz, Arts, More…
7pm-The Pompano Beach Cultural Affairs Department is proud to announce a variety of programs-Check out the City of Pompano Beach's Facebook page or for more information www.pompanobeacharts.org/ events
March 24-Outdoor (Screened) Dancing at Ocean One in Delray Marketplace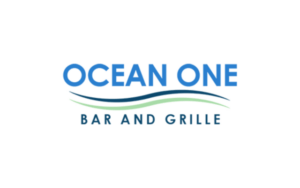 6pm to 9:30pm-Just like Ocean One formerly located on Atlantic Avenue (east), here's a new

place to dance 7 nights a week outside on the patio but under cover, (and on Fridays and Sundays, it's with fabulous DJ Jammin' Jimmy. He plays every genre of music and it's always very danceable: hustle, swing, Latin.) The food is good and inexpensive, and it's still 3 drinks for $10, and $3 beers. Spacious, trendy indoor/outdoor bar, plenty of indoor/outdoor seating. Masks are required while dancing. Reservations may be made online. Ocean One is located in Delray Marketplace  (north end of mall),  14851 Lyons road, Suite 122,  Delray Beach 33446   Phone: 561-565-5501      www.Ocean1Grill.com
March 24-Live Music at Tavolino in Coral Springs

Our live band will be keeping the dance floor full spinning your favorite hits.  Also Happy Hour Mon-Fri (4-7), Sat & Sun (4-6)- Get 1/2 OFF our frequently updated specialty cocktail list full of seasonal crafted cocktails and martinis, & bar bites (Only Valid at Bar, Hi-Tops, & Cocktail Tables) Tavolino Della Notte, 10181 W Sample Rd, Coral Springs, FL, 33065  Call to confirm: Phone: 954-509-0046 TavolinoRestaurant.com
March 24, 25 and 26-Cafe Vico Restaurant
For schedule: CLICK HERE–Live Music-At 1125 N. Federal Hwy.-Ft. Lauderdale 33304-Phone: 954-565-9681   Second Location: (formerly Nick's)- 3496 N. Ocean Blvd., Ft. Lauderdale 33308  Phone: 954- 563- 6441 Happy Hour from 4- 6pm Daily;  Live Entertainment Thursday – Sunday  CLICK HERE
March 24 and 25- Music on the Patio at Max's in Mizner Park
At Max's Grille in Mizner Park in Boca Raton-8:30pm-11:30pm (Weather Permitting) More info: click here or call -561-358-0080
March 24, 25 and 26-"Lips" in Fort Lauderdale- Gourmet Dinner & Show with New Cast Members
Lips, the ultimate in drag dining which was established more than 30 years is back! New talented performers  made their debut during the venue's return on Thursday, April 22. Dinner shows Thursday through Saturday and Gospel Brunch every Sunday. Yvonne Lamé, Lips founder and co-owner said, "Our new additions, as well as our current cast, represent the top tier of South Florida talent and we're excited to showcase them as part of our unique brand of dining and entertainment which includes great food, signature drinks and a Las Vegas style show.' 'In keeping with the tradition of Lips' nightly themed shows, the reopening will kick off with "The Divas" on Thursday nights, Glitz & Glam every Friday and Saturday and Lips' drag-a-licious Gospel Brunch on Sunday. Guests will continue to enjoy a delicious dinner served by our ladies of Lips from a popular drag-themed menu which features salads, appetizers and entrees, including Chicken Marsala, Atlantic Salmon, Baby Back Ribs, Steak, Garden Vegetable Curry, Mushroom or Lobster Ravioli. Lips also offers a full bar serving its world-famous frozen cosmos and other tasty specialty drinks. Reservations are required and can be made by calling (954) 567-0987. Follow us on Facebook @LipsFTL and Instagram @lipsfla, or for more information, visit www.lipsusa.com or CLICK HERE
March 24-Gatsby's Joint

Hear live Jazz and Blues–Happy Hour at 5pm-Music 8pm–To see schedule of entertainment, CLICK HERE Located at 2460 E Commercial Blvd, Fort Lauderdale-    Call to confirm:  754-332-2125 for reservations- For more info:   www.gatsbysjoints.com
March 24 and 25- Live Music at Prezzo's in Boca Raton
8pm – 10pm-Live Music Friday & Saturday-Outside on the patio; Located at 5560 N Military Trail #300, Boca Raton, FL 33496-For schedule:  CLICK HERE  (then click  "Live Music") or  561-314-6840
March 24, 25 and 26- Live Music on the Patio at Farmer's Table
Great Food, Cocktails & Patio Views!  Voted 100 Best Al Fresco Restaurants in America by OpenTable;  All is socially-distanced, in one of Palm Beach County's largest outdoor facilities. Weekend Line Up:  Friday and Saturday,  6:30pm-9pm;  Sunday, Jazz Brunch 11am-2pm;  $7 Bar Bites Menu; Every day, starting at 5pm.  Farmer's Table Boca,  1901 N Military Trail, Boca Raton 33431   CALL TO CONFIRM: 561-417-5836  or CLICK HERE
March 24, 25 and 26-Clematis Street Interactive Waterworks Show at Centennial Fountain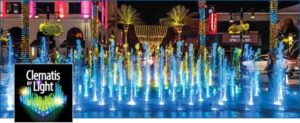 8pm to 10pm-Centennial Fountain comes to life with lights and music in an interactive dancing fountain waterworks show. Beautiful new dancing fountain feature at 150 N. Clematis Street, West Palm Beach. Shows are Thursdays–Sundays, 8–10 p.m. with three shows per hour;  The fountain has been decked out with a state-of-the-art operating system giving water the power to dance to music and 109 LED lights with 16.7 million colors. Interactive play is not allowed during special programming. Visitors must remain behind the ropes when viewing shows. However, Centennial Fountain runs in normal interactive play mode daily from 10 a.m. to 10 p.m. For more information, call 561-822-1515.
March 24-Virtual / Online Wine Tasting / "Yappy Hour"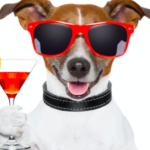 Yappy Hour-Every Friday With NOTDW (Nectar of the Dogs Wine)
8pm-Tune into "Wine Time with NOTDW," a weekly series running every Friday at 8 p.m. (or 5pm Pacific Time) on the Nectar of the Dogs Wine Facebook page. Learn more about the company's story and its passion for wine and supporting dog rescues (we donate a portion of our proceeds to rescues!). Each week will be dedicated to one of our local dog rescue partners to share their mission and let viewers know how they can help. Join us as we introduce one of our varietals each episode and talk to organizations including Live Love Animal Rescue, spca LA, Bark Party and Love at First Mutt. For our Wine Time on Facebook, CLICK HERE To visit our website CLICK HERE or follow us on Instagram to learn more. Our wines are available to purchase on our website, contact us for shipping and delivery options. We are also offering private virtual wine tastings reach out to us for more information on how to schedule your private session.
March 24- Online Computer Skills
"GroovyTek" offers one-on-one, In-Home and Over The Phone personal technology training sessions for smartphones, tablets and computers to help Floridians navigate their technology. (especially geared to those 40 and older). The series will include 45-minute sessions. To see the different sessions and register, click below. All participants will be able to receive a free link to re-watch the sessions as well as a handy package of "How To" PDF's related to topics covered in each session. (Tuesdays: Staying Connected; Wednesdays: Staying Supplied; Thursdays: Staying Informed;  Fridays: Staying Safe)  Call GroovyTek at 561-560-0123 for help scheduling or to ask any questions related to the series.
March 24-Conversation Cafe-Learn & Practice the English Language
2:30pm -4pm-Practice English on Zoom or WhatsApp Every Friday (and Tuesdays at 5:15pm) -All are welcome but availability is limited and attendees must register in advance;   (Sponsored by Boca Helping Hands)  For more info:  CLICK HERE
___________________________________________
NEW Restaurants Open & Coming:    (More than 60)  !!!
Just to Name a Few!
Leziz Mediterranean–Come enjoy healthy foods from Greece, Turkey & the Mideast. Besides Gyros, try the unique Turkish Pizzas (spinach, lamb, falafel.) Try the dips (hummus, babaganoush, eggplant) and lamb dishes. 'Leziz" means "delicious" in Turkish. Mention "Stepping Out Florida" to the owner, Sakina! Located at 8221 Glades Road, Suite 2, near the Jewelry Exchange. www.LezizBoca.com  561-477-3272
Medi Terra-(formerly Sapori)-Mediterranean Cuisine-Royal Palm Plaza-301 Via De Palmas-#99-Boca Raton 33432  Phone-561-367-9779   www.MediTerraBoca.com
Serena Pastificio (formerly Tanzy)-After 10 years, Tanzy has made it final last call. While it is bittersweet to close our doors, we are excited to share something new is coming to the former Tanzy space, Serena Pastificio, just opened December 7th. Enjoy freshly made pasta, craft cocktails and Italian hospitality. Serving Lunch Weekdays 11:30am-3pm, Ora Sociale (Happy Hour) Weekdays 3-6pm, Dinner Starting at 5pm and Weekend Brunch 11:30am-3pm. Visit https://www.serena-pastificio.com/boca to learn more.
Lasso Gaucho Brazilian Steakhouse-Enjoy the "parade" of 18 USDA Prime cuts of Beef, Lamb, Chicken and Pork carved tableside by Gauchos & a Gourmet Salad Bar with a beautiful spread of 40 items. Happy Hour: Sunday – Friday 4PM – 7PM  (Mention to owner, Antonio, that this was recommended by STEPPING OUT FLORIDA!) 2457 E. Sunrise Blvd., Fort Lauderdale 33304 Phone: 754-223-4663 www.LassoGaucho.com 
Skillets-(formerly Khaki's)-7036 W. Palmetto Park Rd., in the Garden Shops in Boca-Classic breakfasts and sandwiches-561-931-2883  www.SkilletsRestaurants.com
Bar 25-(formerly The Mello Mushroom)-Homemade flatbreads, wagyu sliders and buffalo cauliflower tacos; Just off Atlantic Ave. at 25 S.E. 6th Ave., Delray Beach; 561-359-2643; bar25.com
Lynora's Boca-Authentic Italian dishes with a modern outlook located in the new Uptown Plaza just east of State Rd. 7. at 9560 Glades Rd. Suite 190, Boca Raton, FL 33428  Lynoras.com 561-235-5096
The Blue Dog Cookhouse and Bar, Boca Raton – in the former Zinburger location in the Town Center Mall. The restaurant will feature  braised short rib and grilled octopus entrees, 11 types of hamburgers, brunch and craft cocktails. 6000 Glades Road, Suite 108, Boca Raton; BlueDogBoca.com
Mercato Italiano, Boca Raton-Gourmet market. Just opened in Royal Palm Place. From the same family who owns Cosa Duci Homemade Italian Bakery in Boca Raton at The Shops at University Park. The retail market has pastas, olive oils, deli meats, sandwiches (panino), cheeses, ready-to-go dishes and, of course, breads and pastries. They offer unique Italian imported items.  Patio seating for coffee, wine and soft drinks imported from Italy. 501 SE Mizner Blvd. #80, 561-306-8807, MercatoItalianoBocaRaton.com.
Calaveras Cantina, Open – This Mexican restaurant is located in the spot where Junior's Restaurant was in Mizner Park, Boca. (The other location is in Jupiter.)
Strike 10 Bowling, open now in Mizner Park, Boca (in the former Uncle Julio's spot on the corner near the amphitheater)– It's not an eatery, but it has beautiful center bar. The Strike 10 Bowling location at Gulfstream Park offers a hookah lounge, billiards, a sports bar and more.
American Social, opening soon– With restaurants in Fort Lauderdale, Miami, Tampa and Orlando, this casual sports bar is planning to open in Boca Raton soon.
Corvina Seafood Grille–New, upscale, serving locally sourced fish and more-official address: 99 SE Mizner Blvd at the back of the building; but located on Plaza Real South – 1 block from Chops Lobster Bar), Boca Raton 33432 Phone: 561-206-0066
___________________________________________
HAPPY HOURS! (CHECK OUT MORE THAN 100!)
_______________________________________________________________________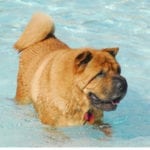 Woofing Waters Dog Park & Marina at Quiet Waters Park—– The 2 acre-space in the NW corner of the park includes separate areas (grass and hard surface) for large and small dogs with assorted water features. Cost is $5 for a daily pass, $25 per household for a seasonal pass which is also good at Barkham at Markham Park. For information on vaccination rules and other guidelines, and to see if open, call 954-357-5100 or CLICK HERE
Duplicate Bridge-Join for lunch and an ACBL-sanctioned duplicate bridge game. 11:30 a.m. Boca Raton Community Center, 260 Crawford Blvd., Boca Raton. $6. Call to confirm: 954-598-5856.
Movie Time at the Library–Call for movie information. 1 p.m. Highland Beach Municipal Library, 3618 S Ocean Blvd., Highland Beach. Free.  Call to confirm: 561-278-5455.
The Rooftop@1WLO– Check out the new rooftop lounge with light bites at 1 W. Las Olas Blvd., Fort Lauderdale. It is the latest from Fort Lauderdale's The Restaurant People, and located on the 7th floor of the One West Las Olas Building (hence the 1WLO name)-Call to confirm or CLICK HERE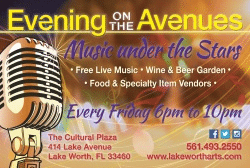 Friday Evenings on the Avenues-6:00 pm – 10:00 pm-The FREE weekly outdoor event features live music, wine and beer garden, and food and specialty item vendors. At The Cultural Plaza-414 Lake Avenue-Lake Worth  33460 For more info and to confirm: 561-493-2550  or www.LakeWorthArts.com  Contact:  etheodossakos@lakeworth.org  or 561-533-7335
Delray Beach Community Dance Jam–7:15 pm – 10:00 pm-Veterans Park Indoor Center-802 NE First St.-Delray Beach-Price: $5.00-The freestyle dancing community event includes instructor-led warm-ups, breathing, meditation and conscious, spontaneous movement.  DJ Dee spins a non-stop eclectic mix of world music, Pop, Reggae, Latin and Rock. Kids are welcome.  Info and call to confirm:  561-243-7350
Museum of Discovery & Science is Open with Special $10 Tuesdays until end of October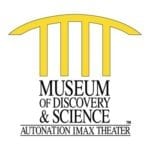 The Museum has officially resumed full daily operations  Thank you for your understanding, trust and support during these exceptional times. Hours are: Tuesday Through Saturday: 10 a.m. – 5 p.m. ; Sunday: 12 p.m. – 5 p.m.
MODS is open to the public. Face coverings are mandatory for all guests, ages 2 and older. Admission is limited and we recommend purchasing admission tickets in advance of your visit.
Museum of Discovery and Science | 401 SW 2nd St, Fort Lauderdale, FL 33312   mods.org Phone: 954-467-6637
IMAX Theater Is Better Than Ever
The Museum of Discovery & Science IMAX Theater-For Info, Click HERE or www.MOD

S.org
IMAX 3D- Located at 401  SW 2nd St. Fort Lauderdale-Call to confirm: Phone:  954-713-0930
The AutoNation IMAX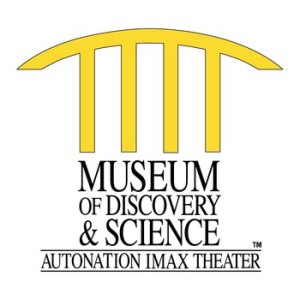 Theater has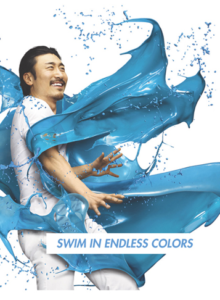 upgraded their projection and sound system to IMAX with 4K Laser; Wait till you see the new IMAX with laser system!  Groundbreaking movie projection technology will transform the AutoNation IMAX 3D Theater experience into one of the most extraordinary theater experiences in the world.
Now the AutoNation IMAX 3D Theater will be the only place in Florida, and one of only a few in the world, to offer 2D and 3D movies using the new IMAX WITH LASER system.  For IMAX Movie Schedule, CLICK HERE
Free Concerts in Pompano Beach-Music Under the Stars events are 7 p.m. the second Friday of most months on the Lawn at Atlantic Boulevard and Pompano Beach- Info and call to confirm:  954-786-4111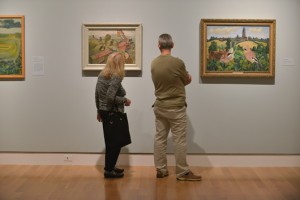 Norton Museum– There's much to celebrate at the Norton this month: The Museum reopened after a five-week hiatus to re-install galleries and prep for construction.  Come visit to view your favorite works in a new context. For info and to confirm. on Exhibitions, Programs, Tours, Art After Dark, Theater Lab , and more events, CLICK HERE 
New: Brightline riders show their round-trip tickets at the Norton Museum of Art for FREE ADMISSION! Located just minutes from the station, getting to the museum is easy with the complimentary Brightline shuttle. See nearly 25 works by Pablo Picasso on view at the Norton and check out Art After Dark – a new experience every Friday night from 5-10PM featuring music, art classes, films, tours and more! Stay to shop in the Museum Store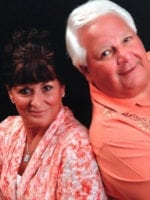 The Doo Wop Kids- (Vinnie & Mary Ann)-Specializing In Doo Wop, Disco, Motown, R&B, Rat Pack & All The New Dance Sounds- Click to hear this really fun Doo Wop group and where they are performing next: DooWopKids.com  or email: DooWopVin@bellsouth.net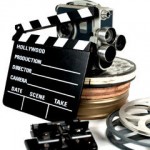 Movies- "Cafe Cinematheque Foreign Films" with Shelly Isaacs is every Friday at 1:00 p.m. at Movies of Lake Worth 561-968-4545 ( and Thursday at 10:30 a.m. at Movies of Delray-For info, call 561-638-0020 – Visit moviesofdelray.com for more information.)  Also, watch "Movie Talk" with Morrie Zryl on wrpbitv.com Fridays at 6 a.m. (and Thursdays at 6pm)  AND, Larry Ferber has a movie club 10 a.m. every Sunday at the FAU Living Room Theatres on Glades Road in Boca, followed by discussion- Call to confirm 757-617-1936 and for more information.
Flagler Green Market in Fort Lauderdale 5 p.m. to 11 p.m. most second Fridays of the month, Call to confirm, 954-785-7475
Green Market in Fort Lauderdale–11 a.m. to 6 p.m. most Fridays The Sanctuary Church, 1400 N. Federal Highway, Fort Lauderdale, Call to confirm-954-564-7600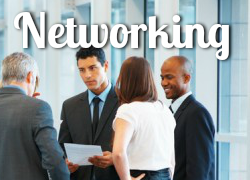 Networking-Scroll down to see those listed below and more- Everyday in various locations- CLICK HERE
Business Networking- This networking event focuses on creating relationships that translate to new business. Don't miss this Free Opportunity to help your business grow- Hosted by a different Chamber member on the 2nd Friday of every month.  -Hosts can give a brief presentation of their business at the event.  To host contact chairperson, Joel Pashkin 954-290-5154  Time: 8:00 am – 9:00 am Location: First Congregational Church of Ft. Lauderdale -2501 NE 30th Street Fort Lauderdale, FL 33306-  Email to confirm: info@buyyourlocalappnow.com   Continental Breakfast Served,  Business Card Exchange, Free on site parking,  Networking for those who like to start their day with new prospects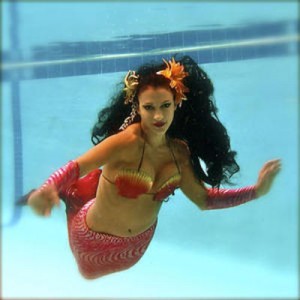 The Mermaid Show-–-Every Friday at 6:30pm-Free Admission (but any drinks you buy will cost you!) -As seen in the film "The Right Stuff." Submerged lasses swim in a hotel pool, past windows behind the hotel bar, during 30-minute shows. P.S. Get there early (5:30pm) and get a seat near a porthole! The place gets packed!-At the Wreck Bar in the Sheraton Fort Lauderdale Beach Hotel-1140 Seabreeze Blvd.-on Route A1A-Fort Lauderdale 33316-Info and to confirm: 954-524-5551- To see what they look like, Click here:
https://www.youtube.com/watch?v=reNHSUDYBDc 
To see ALL the different underwater shows offered, CLICK HERE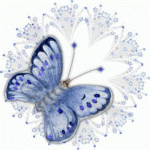 Swamp Tours, Canoe Trips, Guided Bird, Butterfly and Wildflower Walks and more-Join a volunteer naturalist for an early morning nature walk and see how many birds and other critters you can spot.  Learn about the migratory and year-round residents of the Refuge and their habitat.  Your guide will discuss the marsh ecology, answer your questions and identify the birds, butterflies, plants, reptiles and anything else you might find along the way. For information about the Refuge, and their other events, visit www.loxahatcheefriends.com or call the Visitor Center to confirm at 561-734-8303.  The Refuge is located at 10216 Lee Road, Boynton Beach, off U.S. 441 between Atlantic Avenue and Boynton Beach Boulevard.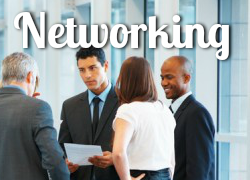 Networking-LOTS of Breakfast networking and more- Everyday in various locations- CLICK HERE
Country Line Dancing Lessons- Tuesday through  Saturday- At Renegades in West Palm- For more than 12 years, Renegades has been one of West Palm Beach's favorite hangouts — Swing by and enjoy the spectacular 10,000-square-foot setting with 75 TVs, a mechanical bull, live music, and down home food from nachos topped with award-winning chili to crispy wings; just throw in a couple of beers-Located on Village Boulevard-600 Village Boulevard-West Palm Beach, FL 33409-Call to confirm: 561-683-9555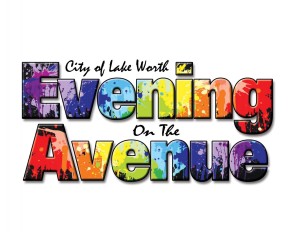 Friday Evening on the Avenue– In Cultural Plaza-Lake Worth–6pm to 10pm-A free music and arts event is held the first and third Fridays of every month-Each year Evening on the Avenues reinvents itself bringing new and exciting music, art, street performers and activities to Downtown Lake Worth-Visitors can stroll from Dixie to the Cultural Plaza on both Lake and Lucerne Streets visiting Art Galleries, Wine & Beer Garden, Food Trucks, Shops and the many wonderful restaurants, both old and new- Bands of every genre will be performing at the mid-town outdoor Cultural Plaza-Puppet shows, arts and crafts vendors and street performers appear on street corners and in every nook and cranny of the town-Side streets feature classic car exhibits, music, exotic foods and clothing, and lots of family fun-Info: DCA (Downtown Culture Alliance) – At 414 Lake Avenue-Call to confirm: 561-533-5272
Friday Music At the Hollywood Beach Theater-7:30pm to 9pm-every Friday-Live Jazz, Blues, Pop and more- along Hollywood's signature 2.5 mile 'Broadwalk-'Charming oceanfront cafes-Free Admission-Info and to confirm: 954-924-2980-East of A1A at Johnson Street and the ocean
Blue Jean Blues-Ft. Lauderdale's Jazz and Blues Club- Happy Hour-5pm to 8pm-Different bands every Friday-9pm to 1am-at 3320 NE 33rd St.-Ft. Lauderdale Fl 33308-(2 blks. N. of Oak. Pk. Blvd. & A1A)-www.bjblive.com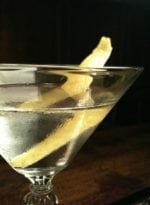 See all Happy Hours by visiting the page entitled "Happy Hours" in the Directory , or just CLICK HERE
( Call venues to confirm)
The Blind Monk Restaurant and Wine Bar in West Palm Beach– a  casual bar with a wine and craft-beer focus-Ben Lubin, a former U.S. Marine, decided to venture into the hospitality business with this small spot on Evernia Street. The food menu is sparse but traditionally wine-friendly-One special each week will be featured; The eatery's name honors Don Perignon, who was, in real life, a blind monk so an alcohol connoisseur's menu features more than 90 wines by the glass, and 300-plus bottles on the list, representing every wine-growing region around the globe. There's a hand-picked selection of microbrews, plus espresso and numerous sparkling juices for the teetotalers- 410 Evernia St., West Palm Beach; Call to confirm: 561-833-3605 Open daily, 3 p.m. to 1 a.m.  For more info, CLICK HERE
Kitchen 305–Located in the Newport Beachside Hotel & Resort, Kitchen 305 offers upscale dining in a chic setting- This 3,200-square-foot restaurant features a 40 foot bar, live music, and a weekly line-up of events- As seen on NBC's South Florida Today,  the restaurant has been touted as Miami's number one "Eat Now" on the Hot List-Open Wednesday-Sunday from 5:30pm to 10pm–Located at 16701 Collins Avenue-Sunny Isles Beach, FL 33160- For Info and Reservations Call to confirm:  305 -749-2110 or CLICK HERE