WHAT'S THERE TO DO TONIGHT?
 STEPPING OUT FLORIDA
                                             

MONDAY, SEPTEMBER 25
September 25- Motown Monday at Tin Roof- Delray
6pm to 9pm- Motown Mondays- Music by 'Memory Lane" on the Patio;   Then 9pm- DJ-  Tin Roof, 8 East Atlantic Avenue, Delray Beach, FL 33444     Entertainment EVERY DAY:   CALENDAR INFO, CLICK HERE
(Note:

Tuesdays

: Karaoke at 9pm;

Wednesdays:

Ladies Night until 11pm-MORE info and the rest of the week:
CLICK HERE
September 25-Karaoke Tonight at Tavolino in Coral Springs and Happy Hour
KARAOKE TONIGHT; And Live Music Friday & Saturday from 8pm to 11pm; Also Happy Hour Mon-Fri (4-7), Sat & Sun (4-6)- Ladies Night on Thursday: Get 1/2 OFF select specialty cocktails  & bar bites in the lounge from 7pm to close;  Jazz on Sunday from 5:30pm to 8:30pm- Tavolino Della Notte, 10181 W Sample Rd, Coral Springs, FL, 33065  Call to confirm: Phone: 954-509-0046 TavolinoRestaurant.com
September 25-Monday Night at Vinnie's and Live Entertainment
Half-Price Happy Hour 4-7pm;  Live entertainment from 7pm- Located at 106 Commercial Blvd., Lauderdale-by-the-Sea, FL; Entertainment Schedule, CLICK HERE More info & confirm:  www.VinniesByTheSea.com

September 25-Ladies Night at NY Prime
Mondays from 7pm-Unescorted ladies drink free at the bar (selected wines and house vodka)-New York Prime, 2350 Executive Dr., Boca Raton  561-998-3881 Call to confirm
More info;  www.NewYorkPrime.com 
September 25-  Funky Biscuit: Jeff Lloyd
7pm-midnight–Every Monday weekly Biscuit Jam;  Age 21+ Funky Biscuit-303 SE Mizner Blvd., Boca-561-395-2929  More info & CALENDAR FOR THE REST OF THE WEEK:   www.FunkyBiscuit.com   
(NOTE: Tuesday, September 26: Crazy Fingers Band: The Premier Grateful Dead Tribute Band-7pm)
September 25-"Faded Karaoke"- Every Monday at Johnnie Brown's
Live band Karaoke-7pm to midnight–At Johnnie Brown's, 301 E. Atlantic Avenue, Delray Beach- Happy Hour Monday-Friday from 4pm to 7pm-For general info. click here: https://johnniebrowns.com/     and for the Schedule of Events, https://johnniebrowns.com/events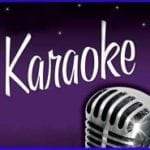 Wednesday, September 27- The Flyers
September 25-Karaoke- at Tim Finnegan's Pub
7pm-10pm-Karaoke-Tim Finnegan's Irish Pub, 2885 S Federal Hwy, Delray Beach, FL 33483-Phone: 561-330-3153 for reservations or Calendar CLICK HERE –  Call to confirm or for more details
September 25-Drink Specials at Duffy's:   2 For 1:  ALL Day, EVERY Day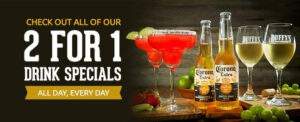 For more information and specials, CLICK HERE
(Thursday night after 5pm: RibFix, Weekday Lunch Deals)
September 25-Biergarten in Boca
Happy Hour-4pm to 7pm Monday thru Saturday and all day Sunday.  Specials with purchase of a beverage: MONDAY: $2 Brats;  Tuesday: 2 for 1 Schnitzel and Trivia Night; Wednesday: half price burgers; Thursday: half price pretzels; Friday & Saturday, Live Music; At 309 Via De Palmas in Royal Palm Place (the "Pink Plaza")-Boca Raton 33342-  Info:  https://www.biergartenboca.com/ or  561-395-7462
September 25-Muddy Waters Restaurant in Deerfield
Come on in!  "A Lotta Key West in Deerfield Beach!"    (See below how to get a

FREE DRINK ON MONDAYS!

) 
Exciting news! We renovated our kitchen so we can serve you better! NEW MENU, too! AND KID'S MENU! KIDS MENU 1-1-2019 (1)
NEW DESSERTS, AND "DESSERT BEVERAGES" (Try a "Key Lime Pie Martini!") FOR THE MENU, CLICK AND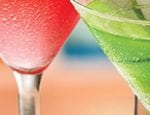 SCROLL DOWN!!  SEE OUR COCKTAILS & WINES   COCKTAILS AND WINE 10-25-2022
Monday: Irish Monday (Corned Beef & Cabbage, Shepherd's Pie)-Wear a Muddy Waters shirt or hat on Monday & get a FREE DRINK TODAY on us! (Domestic Beer, House Wine or Well Drink)
Tuesday: Parrot Head Tuesday (Burger in Paradise, Mother Ocean Clam Bake)
Wednesday: Caribbean Wednesday (Jamaican Tacos, Jerk Chicken Philly, Yucatan Paella)
Thursday: Mardi Gras Thursday (Jambalaya at its Cajun Best, Gator Po' Boy)
Friday: Fish Friday (Floribbean Samuel Adams Beer Battered Fish Fry)
Saturday: Shrimpen' Out Saturdays (fried, steamed, cold, blackened or grilled-minimum of 6)   (Oysters 1.25 each)
Sunday: Prime Time Sunday (Prime Rib)   HAPPY HOUR EVERY DAY OF THE WEEK 4PM to 7PM (HAPPY HOUR Drinks only, No Happy Hour Food Menu)         OUR EXCELLENT EVERYDAY MENU: CLICK HERE 

HOURS OF OPERATION: OPEN 7 DAYS A WEEK- Sunday to Thursday 11AM -9PM;   Friday & Saturday 11AM to 10PM  (Take Out & Dine In Available) 
FREE DRINK (on Mondays) when you wear a Muddy's t-shirt or hat   
" A Lotta Key West Right Here in Deerfield Beach"! Come slip into "Island Mode"!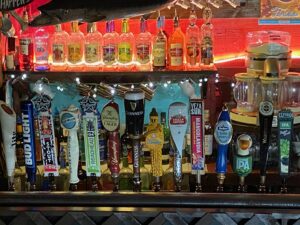 2237 W. Hillsboro Blvd, Deerfield Beach, FL 33442   Phone: 954-428-6577 | email: [email protected]    website:  www.MuddyWatersRestaurant.com    Click to View Menu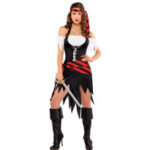 NEW! Locally brewed CRAFT BEERS on Tap!   CLICK HERE:  BEER ON TAP
NEXT CHARCOAL BBQ: SATURDAY, OCTOBER 7!! (First Saturday of every month)

________________________________
 LIVE ENTERTAINMENT AT THE CASINOS!!! 
September 25-Casino at Dania Beach-Live Entertainment Coming Up on the Next 2 Saturdays
Casino, Concert Venue, Comedy Club; The newest casino in Broward County;  Try out an all new gaming and see some shows; 301 E Dania Beach Blvd, Dania Beach 33004 -Phone: 954-920-1511 or for entertainment schedule, click here: www.casinodaniabeach.com/entertainment
COMING UP:            
September 30- A Tribute to Tina Turner
September 25-The Big Easy Casino

(formerly "Mardi Gras" Casino)- 831 N Federal Hwy, Hallandale Beach, FL 33009 Phone:  954-924-3200 or email:  [email protected]  Hours of Operation: 7 days a week: 9:00am-3:00am;  Poker Room Open 10am to 4am, 7 days a week-Call to confirm or click here: https://thebigeasycasino.com/
Every THURSDAY in September: Tailgate Giveaway
Feel Good Fridays; Every FRIDAY in September from 7pm to midnight; FREE Indoor Event: Live DJ Music and $6 Drinks
September 25-Casino- Palm Beach Kennel Club (PBKC) in West Palm

Offering exciting horse racing simulcast action, exceptional dining, fun events and one of Florida's largest poker rooms. At 1111 N. Congress Avenue in West Palm;  For more info:  https://pbkennelclub.com/ or   EVENTS: CLICK HERE 561-683-2222
Horseracing and Poker Tournaments Ongoing: Live Shows Coming in October
October 4- Dinner with the legend, (Speaker) Lou Holz
October 13- Comedy Night: Cobra Kai's Bret Ernst
October 19- Johnny Bench Presents Singers Lee Thomas Miller & Wendell Mobley
October 29-"The Rat Pack Now" Dinner Show
October 21- WP Barracks Legend Comedy Tour
September 25-Casino-Seminole Casino Coconut Creek- Live Weekend Entertainment 
NOTE: LIVE ENTERTAINMENT THURSDAY THROUGH SATURDAY in the Legends Lounge: CLICK HERE

Dining, Bars & Lounges, Entertainment, Promotions; Now a smoke-free casino experience with 140 Slots and six live Table Games, Concerts and Comedy Shows; Located at 5550 NW 40th Street, Coconut Creek, FL 33073  Phone: 954-977-6700  For more info, CLICK HERE
COMING UP:
 September 29, 30, October 1-Live Entertainment In: Legends Lounge, Sorrisi, Nectar Lounge, Sunset Grille and Smoke-Free Pavilion For more info, CLICK HERE
September 25-Casino-NOW HARRAH's Pompano Beach-(Formerly The Isle)
Enjoy Table Games, Restaurant, Hotel- Home to over 1,200 slot machines and electronic table games, plus 40+ live action poker tables. With decadent dining options, exciting events, and simulcast, there's something to entertain everyone. 954-972-2000- Located at 1800 SW 3rd Street, Pompano Beach, FL 33069
NOTE: For guests 55+, discover special offers, unique promotions, and more.
NOTE: Poker promotions each month and tournaments.
HAPPY HOURS! 

 (See the list of more than 100 places!)
(Call to confirm before going)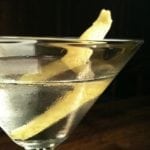 Happy Hour at Tavolino's in Coral Springs-Every Day of the Week
Happy Hour Mon-Fri (4-7), Sat & Sun (4-6)- Ladies Night on Thursday: Get 1/2 OFF our frequently updated specialty cocktail list full of seasonal crafted cocktails and martinis, & bar bites (Only Valid at Bar, Hi-Tops, & Cocktail Tables);  Jazz on Sunday from 5:30pm to 8:30pm- Tavolino Della Notte, 10181 W Sample Rd, Coral Springs, FL, 33065  Call to confirm: Phone: 954-509-0046 TavolinoRestaurant.com  or CLICK HERE
Muddy Waters Restaurant in Deerfield Beach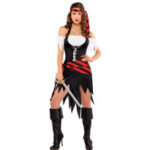 Irish Monday-open everyday 11am to 9pm (and 10pm on weekends)-Everyday has a different special (check them out on this website every day of the week! or CLICK HERE~) Today is "Irish Monday" (It's St. Pat's Day again!-Yippee!) with Corned Beef & Cabbage, Shepherd's Pie, Drink specials: Guinness draft, Black n Tan pint, Tullamore Dew and Irish Whiskey; Nutty Irishman;-Home of fresh Clams and Oysters on the half shell daily-And half off select cocktails and house wines for Happy Hour from 4pm to 7pm EVERY day of the week! At 2237 W. Hillsboro Blvd., Deerfield Beach 33442-Info: 954-428-6577 or CLICK HERE   OPEN 7 DAYS A WEEK  Kitchen Hours:  11am-8pm
Don't forget FREE DRINK ON MONDAYS IF YOU WEAR A MUDDY'S HAT OR T-SHIRT!
Also, Muddy Waters Caters for Parties!

OCTOBER 7-CHARCOAL BBQ!

  Every first Saturday of the month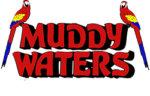 September 25-Learn to Dance Salsa
7pm to 8pm-Beginner; 8pm to 9pm Intermediate; 9pm to 10 pm Advanced; Every week on Monday- Pre-registration required. Visit our website for more info.; NO PARTNER REQUIRED! Put your dance shoes on, it's time to dance SALSA! Simply said, if you have two feet and a smile, let us take care of the rest;  We promise to get you dancing in no time! Or you can take this class ONLINE too! Visit DavieDance.com for more info. Location: Casa Salsa Training Center Davie,  11322 W State Rd 84 · Davie, FL
September 25-Introductory Paddleboard Fitness Class
9am to 10am-Intoductory Special $30 Offer- every Monday, Tuesday, Thursday & Friday-Contact:  Sunrise Paddleboards, LLC., 2520 N Federal Hwy., Fort Lauderdale 33305   For more info, CLICK HERE
September 25 and More-Florida Tax-Free Shopping Events
Florida offers an opportunity to save on eligible purchases during shopping events when sales taxes are waived for specific items. Florida Tax free shopping includes:
Energy Efficient Appliances, Impact Resistant Doors & Windows, (Until 2024)
September 25- (FREE Online Events and Classes)
See our main page!  Click here and scroll down)
10:30am-11:30am-Join us, Thursdays at 10:30 am for a #virtual fitness class led by Avatar Awakening Tai Chi & Meditation. Flow smoothly and powerfully through a series of gentle movements that boost energy, relieve stress, improve coordination and more! Click the link below to RSVP and turn on a reminder when the class goes live: https://www.facebook.com/104019584641840/live/
_______________________________________________________________________
NEW Restaurants NOW OPEN & Coming:
 CLICK HERE
for FULL LIST!!!   (More than 60)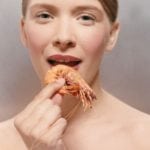 Just to name a few!
Meat Market-2000 NW 19th St., Boca Raton 33431 Phone: 561-245-6777  Elegant new Steakhouse-https://www.meatmarket.net/location/meat-market-boca-raton/
Eddie V's Prime Seafood-Elegant fine-dining chain with a seafood & steak menu, plus a cocktail lounge featuring live jazz-Located in Mizner Park at 201 Plaza Real #1203, Boca Raton, FL 33432    eddiev.com   Phone: (561) 237-0067
Gallagher's Steakhouse– (formerly Madison's)-2006 NW Executive Center Circle, Boca Raton, FL 33431 | Phone: 561-559-5800  https://www.gallaghersnysteakhouse.com/menu-boca.php
Serena Pastificio (formerly Tanzy)–After 10 years, Tanzy has made it final last call. While it is bittersweet to close our doors, Serena Pastificio is here. Enjoy freshly made pasta, craft cocktails and Italian hospitality. Serving Lunch Weekdays 11:30am-3pm, Ora Sociale (Happy Hour) Weekdays 3-6pm, Dinner Starting at 5pm and Weekend Brunch 11:30am-3pm. Visit https://www.serena-pastificio.com/boca to learn more.
Lasso Gaucho Brazilian Steakhouse–Enjoy the "parade" of 18 USDA Prime cuts of Beef, Lamb, Chicken and Pork carved tableside by Gauchos & a Gourmet Salad Bar with a beautiful spread of 40 items. Happy Hour: Sunday – Friday 4PM – 7PM  (Mention to owner, Antonio, that this was recommended by STEPPING OUT FLORIDA!) 2457 E. Sunrise Blvd., Fort Lauderdale 33304 Phone: 754-223-4663 www.LassoGaucho.com 
Bar 25-(formerly The Mello Mushroom)-Homemade flatbreads, wagyu sliders and buffalo cauliflower tacos; Just off Atlantic Ave. at 25 S.E. 6th Ave., Delray Beach; 561-359-2643; bar25.com
Mercato Italiano, Boca Raton-Gourmet market. Just opened in Royal Palm Place. From the same family who owns Cosa Duci Homemade Italian Bakery in Boca Raton at The Shops at University Park. The retail market has pastas, olive oils, deli meats, sandwiches (panino), cheeses, ready-to-go dishes and, of course, breads and pastries. They offer unique Italian imported items.  Patio seating for coffee, wine and soft drinks imported from Italy. 501 SE Mizner Blvd. #80, 561-306-8807, MercatoItalianoBocaRaton.com.
American Social, Open –(formerly Trulucks) With restaurants in Fort Lauderdale, Miami, Tampa and Orlando, this casual sports bar is now open in Mizner Park, Boca Raton.
MORE INFORMATION OF INTEREST:
FREE Tai Chi Classes– Every Monday from 5pm – 6pm (and Wednesdays from 1pm– 2pm.) Come relax your mind and your body at ATOM's Wellness Center-Tai Chi is a low-impact, slow-motion exercise that can treat and prevent many health problems; and anyone can do it! Tai Chi assists in muscle strength, flexibility, and balance. Tap into the amazing healing power of Tai Chi today! ATOM'S Wellness Center also offers a variety of other wellness classes and seminars such as: meditation, nutrition, health benefits of drinking tea, and learning about Acupressure. Atom's Wellness Center- At 100 E Broward Blvd., #100, Ft. Lauderdale, FL 33301  Call to confirm: Phone: 954-763-9840
Pro Jam and Open Mic at Bull Bar in Delray Beach- 9:00pm – 11:59pm-Mayhem Mondays with Brujah & Friends! Free-for-all pro jam with local musician; Come and watch the locals jam out or bring your guitar and join them on stage; 2 E Atlantic Ave, Delray Beach, FL 33444  Call to confirm:  561- 274-8001
Basement Open Jams–-10pm  to midnight-every Monday; Free- At Dada Restaurant in Delray Beach offers an open-mic night on Mondays where the creative energy is high and the crowd is receptive. The hip and arty eatery will provide the stage and microphone. You provide the talent. Sign-up begins at 10 p.m., and the night is open to comedians, poets, mimes, and gypsies — whatever. Bands are welcome to set up and bring their own equipment. Free drink to those who sign up-$5 Mojitos and $5 Burgers every Monday after 9pm-Dada Restaurant & Lounge- 52 N. Swinton Avenue-Delray Beach, FL 33444- Call to confirm: phone: 561-330-3232
Blues Jam in Jupiter

– Every Monday-Bring  your instrument and sign in to play-From 7:30pm until 11:30pm (And live music all week)-Happy Hour food and drinks all night long- Hosted by Jeff Prine-Double Roads Tavern-251 US Hwy 1-Jupiter 33477  Call to confirm: Phone: 561-203-7061 
Life Issues: Support Group for Adults-You may join these groups at any time. No appointment necessary. 10-11:30 a.m. Faulk Center for Counseling, 22455 Boca Rio Road, Boca Raton. $5 per session. Call to  confirm: 561-483-5300.
Friends & Family of LGBTQ Support Group-Safe and accepting space for family members and friends of LGBTQ individuals are welcome to express their emotions. Must be 18 and older. 6-7 p.m. Faulk Center for Counseling, 22455 Boca Rio Road, Boca Raton. Call to confirm: 561-483-5300.
Bridge-Supervised Play-This is open to anyone who wants to improve their bidding and play. 9:30-11:30 a.m. Mondays and Thursday. St. Mark's Greek Orthodox Church, 2100 Yamato Road, Boca Raton. $10. Call to confirm: 561-542-4401.
Outdoor Marine Aquarium Feedings-Learn about the behaviors of fish, sting rays, and other marine life during free daily feeding presentations. All ages; children under 18 must participate with adult. 12:30 p.m., Monday-Saturday, weather permitting. Gumbo Limbo Nature Center, 1801 N. Ocean Blvd., Boca Raton. No reservation. Call to confirm: 561-544-8615.
Men's Issues Group-You may join these groups at any time. No appointment necessary. 6:30-8 p.m. Faulk Center for Counseling, 22455 Boca Rio Road, Boca Raton. $5 per session. Call to confirm: 561-483-5300.
Sanctioned Duplicate Bridge-ACBL Sanctioned Duplicate Bridge, 12:30 p.m., Monday through Thursday; 12:15 p.m., Fridays; and 1 p.m., Sundays. Lunch included for $11. Temple Sinai of Palm Beach County, 2475 W. Atlantic Ave., Delray Beach. Call to confirm: 561-276-6161 or 561-276-8071.
"Simply Mondays"-6:30 PM to 8:30pm-Location changes in Palm Beach Gardens- Live, Laugh, Network-Come join us for our last hurrah before we break for the summer. For information: Call Antoinette Lashley to confirm-Click here
Think & Drink Trivia Night-7:00 pm – 9:00 pm-At Dorian's Red Hand-215 Clematis Street-West Palm Beach, Event Calendar: CLICK HERE Contact Info:  [email protected] or call to confirm: 561-355-1401
IMAX Theater Is Better Than Ever
The Museum of Discovery & Science IMAX Theater-For Info, Click HERE or www.MOD

S.org
IMAX 3D- Located at 401  SW 2nd St. Fort Lauderdale-Phone:  954-713-0930
NOTE: The AutoNation IMAX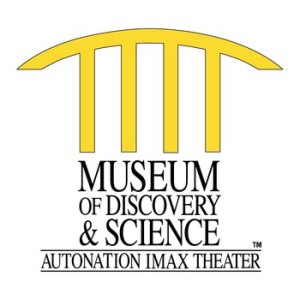 Theater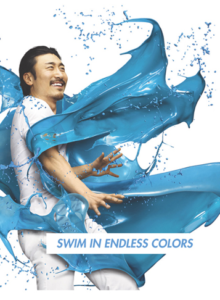 upgraded their projection and sound system to IMAX with 4K Laser; Wait till you see the new IMAX with laser system!  Groundbreaking movie projection technology will transform the AutoNation IMAX 3D Theater experience into one of the most extraordinary theater experiences in the world. This will be the only place in Florida, and one of only a few in the world, to offer 2D and 3D movies using the new IMAX WITH LASER system.  For IMAX Movie Schedule, CLICK HERE
Visit the Museum and  explore the interactive exhibits. Admission is  $27.00 for adults and $22.00 for children. (children under age 2 are free of charge.); Seniors: $25  Museum of Discovery and Science | 401 SW 2nd St, Fort Lauderdale, FL 33312   mods.org Phone: 954-467-6637 For more info. and Tickets, CLICK HERE
Purchase tickets online at mods.org/tickets. or call 954.467.MODS (6637).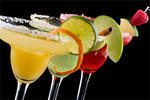 Check out  5 O'Clock Somewhere Bar & Grill at the Margaritaville Hollywood Beach Resort (Live music Wed-Sunday)- -(The Fort Lauderdale Water Taxi began its first service (at the beginning of 2016) at 5:15pm, and made its first trip with Jimmy Buffet music and an on-board bartender)- Info and to confirm: WaterTaxi.com and MargaritavilleHollywoodBeachResort.com     (The resort is located at 1111 N. Ocean Drive Hollywood Beach)
Margaritaville Hollywood-Music every day of the week: CLICK HERE-For the Entertainment Schedule- Johnson Street & The Hollywood Beach Broadwalk-Open 7 days a week-Live music Wed.-Sunday
TO SEE ALL THE FARMERS MARKETS,

(ALMOST 20)  CLICK HERE!
Batten's Farmers Market–6807 Stirling Rd., Davie-Call to confirm: 954-990-7820-Hours: Year-round, Monday, Tuesday, Thursday & Friday, 10 am–5pm, Saturday & Sunday, 9 am–5 pm-Batten's Farmers Market is a local icon, acclaimed for its abundance of delicious strawberries that grow during winter and spring. The farmstead experienced difficult times and closed in 2008, but it reopened in 2011 under new ownership. Batten's continues its tradition of selling fresh conventional and organic produce from local farmers, in addition to breads, raw honey, nuts, jams and jellies. There's also a milkshake and smoothie counter. Kids enjoy the petting zoo, and can take cooking and gardening classes.
Brothers Farmers Markets–Hollywood Location, 4191 N. State Rd.7-Call to confirm: Phone: 954-962-9292 -Davie Location, 6807 Stirling Rd.-954-585-2225-Hours for both locations: Open Year-round, Monday–Friday 8am–5pm, Saturday-Sunday 8am-3pm-Established in 2003, Brothers Farmers Market supports Florida farming by offering a bounty of fresh organic and conventional produce at reasonable prices. The market is very popular, so the produce cases are constantly being restocked. Beyond fruits and veggies, the shelves are filled with so many unique gourmet products that shoppers tend to spend a lot of time here browsing.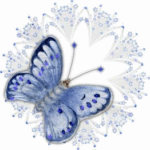 Swamp Strolls, Canoe Trips, and More…-For information about the Refuge, visit www.loxahatcheefriends.com or call the Visitor Center at 561-734-8303.  The Refuge is located at 10216 Lee Road, Boynton Beach, off U.S. 441 between Atlantic Avenue and Boynton Beach Boulevard.
Team Trivia-At World of Beer Coconut Creek -Weekly trivia game at 7 pm.- Free to attend and it includes prizes  (gift cards) — for First, Second, and Third places-Located at 4437 Lyons Road in Coconut Creek- Call to Confirm at: 954-984-0300, or visit wobusa.com  
Wine Down Mondays-Mondays are stressful-Solution: Have a glass of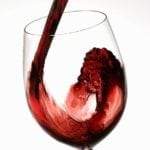 wine.-Starting at 4 p.m., Vic & Angelo's offers 50% off bottles of wine all night (with some restrictions)-  Located at 290 E. Atlantic Ave. in Delray Beach and 4520 PGA Blvd. in Palm Beach Gardens- Info: 561-278-9570 for Delray, call 561-630-9899 for Palm Beach Gardens, or visit vicandangelos.com      (Call to confirm)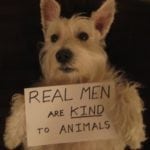 Dog Walkers Needed- Come and be a volunteer dog-walkers at the Tri-County Animal Rescue in Boca Raton- There are a lot of dogs waiting to go outside! We need your help (for walking, hugging and loving, especially abused and abandoned pets.) Thanks to Andrew Kirshner for the photo (right) of his dog helping out! Info: Tri-County Animal Rescue-21287 Boca Rio Road- Boca Raton-561-482-8110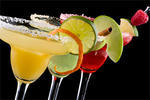 Margarita Mondays-at Maracas in Ft. Lauderdale-$2 margaritas with 4 different types of Tequila mixed in- starting at 5pm every Monday-3001 N. Federal Hwy.-near Oakland Park Blvd.-Call to confirm at: 954-537-2002
Shall We Dance – Dance classes and free dancing-   600 S. Federal Hwy., Deerfield Beach-Call to confirm class information:   954-254-3221  For updated information, CLICK HERE
American Dancesport Center- At the studio, our Monday group classes continue to surprise us with the number of people that come! Who ever thought Monday night could be busy!All Monday classes are at 7:00PM – Each lesson begins with a review of the "basic step" and then we teach you 2-3 other patterns (different each class) – DO NOT FRET about being able to learn the dances! Your instructor will help you polish it up and you can learn the art of RECOVERY. It's all good and everyone is patient, has fun and learns something!!!! Feel great, lose weight and gain more confidence on the dance floor! No partner necessary-Adults and Juniors–Call to confirm: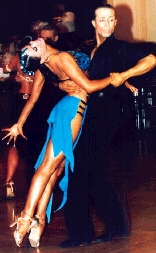 American Dancesport Center-For Info; 561-558-1234 or   CLICK HERE
For a first time discount, ask for Brad and mention STEPPING OUT FLORIDA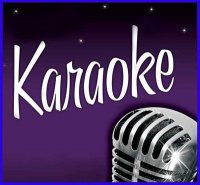 Karaoke in Ft. Lauderdale–Mondays (and Sundays) – Karaoke with Freddy-At the Dive Bar- Galt Ocean Mile-3233 N Ocean Blvd, Fort Lauderdale, FL 33308-Call to confirm: Phone: 954-565-9264- E-mail: The [email protected]

Attention: All Boaters and Yacht Owners:

South Florida Yacht Detailing- We do Yacht and Boat Cleaning, and Detailing (any size boat.) We come to you. Just call for more info. and pricing. Contact: Michael  954-815-6007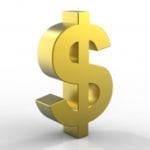 Get Cash, Sell Your Unwanted Gold-Buyer of Gold, Gold Pieces, Gold Jewelry will pay top dollar in cash; Call Mr. Michael for information and appraisal appointment: 954-815-6007; Office on University & Oakland Park Blvd. in Sunrise
Scuba/ Snorkeling-Interested in learning or doing scuba diving or snorkeling?   We do private tours and lessons in Broward and Palm Beach County. For more information and pricing,  please call Michael at 954-815-6007 [9am to 6pm daily].   Bring  family and friends and check it out.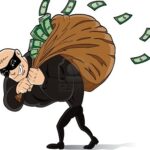 Security and Peace of Mind- Do you want / need a Security System for your house, condo or apartment?  Call Michael for price quotes on the BEST there is: ADT Security Systems  Call Michael for more info. or price quotes, 9am to 5pm:  954-815-6007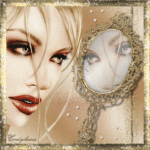 (Medical)-Attention All Women: 

Are you interested in learning more about Botox? Call for more information and pricing: 954-815-6007   Located in Pompano Beach