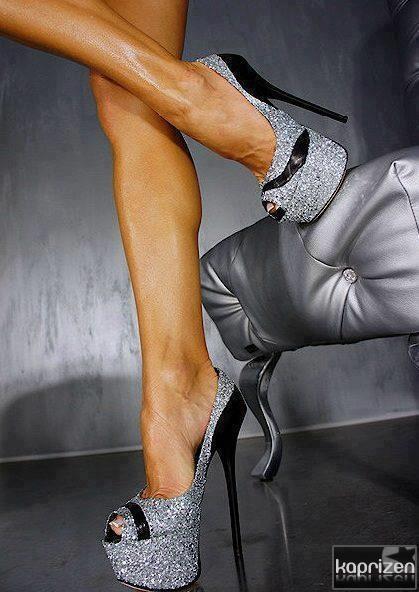 STEPPING OUT FLORIDA!
Note: All Schedules subject to change (and, sadly, to closings)-Call before you go to confirm…   Also, see the Front Home Page for listings of places with Live Music
BOCA RATON
Packy's Grill: 7499 W Palmetto Pk Rd. Boca Raton FL 33428 (561)482-0052
Royal Palm Place: 101 Plaza Real South, Boca Raton, FL 33432 royalpalmplace.com (561)392-8920
BOYNTON BEACH
Living Room Restaurant & Bar: 1709 N. Congress (Catalina Center), Boynton Beach, FL 33426 (561)742-4399
DELRAY BEACH
Boston's on the Beach: 40 S Ocean Blvd. (A1A), Delray Beach FL 33483 Schedule Changes; call to confirm:  www.bostonsonthebeach.com (561)278-3364   Every Sun 3pm various; Every Sun 7pm various; Every Mon Reggae Night; Every Tuesday is Blue Tuesdays: 8:30-11:30pm free/adm w/ Famous Frank Ward & Special Guests;  Every Wed 8pm Acoustic Showcase; Every Thur 9pm various;
Dada-52 N Swinton Ave. 330-3232. Live Ent. Thurs-Sat 11pm & every Sun 10pm:
Delray Beach Public Library: 100 W. Atlantic Ave, Delray Beach FL 33444 delraylibrary.org (561)243-2601 Sunday Musical Matinee Series, $15, 2-3:15pm
Johnnie Browns--301 E Atlantic Ave. Schedule changes-call to confirm: 243-9911. Nightly Live Ent. Every Tues: 8-11pm; every Wednesday: The Flyers; every Thurs: Elvis Show; every Fri & Sat: 7:30pm-1:30am Blues; every Sun: 6pm Dillengers.
South County Civic Center: 16700 Jog Road, Delray Beach (between Clint More and Linton) (954)472-8852 or (561)327-2027 7:30pm Every Thursday: Thursday Nite Ballroom Dances
Round-up-South Florida's Premier Country Western Nightclub & Restaurant with 4 full liquor bars -9020 West State Road 84, Davie, FL 33324
LAKE WORTH
Brogue's on the Avenue-621 Lake Ave. 585-1885.
Evenings on the Avenue-Cultural Plaza, on M Street between Lake and Lucerne Avenues. 582-4401. Every 1st and 3rd Friday of the month from 6-10pm.
Lake Worth Playhouse: 713 Lake Ave, Lake Worth, FL 33460 lakeworthplayhouse.org (561)586-6169
MANALAPAN
Ritz Carlton Palm Beach-100 S Ocean Blvd. ritzcarlton.com. 533-6000. Every Sat: 8pm-12am music
MIAMI
SocialMiami.com-For info. in Miami about arts & culture, interior design, fashion, gourmet, art galleries, dance, festivals, charity galas, spas, theaters, opera, restaurants, music-CLICK  HERE
PALM BEACH
Cafe L'Europe-331 S County Rd. cafeleurope.com. 655-4020. Every Fri: 9:30pm-1:30am Noreena Downey; every Sat: 9:30pm-1:30am Chris Janes; Sun-Thurs: 7pm David Crohan
Colony Hotel– 155 Hammon Ave. thecolonypalmbeach.com 655-5430. Tues-Thurs 7-9pm & Sat 8-9pm: Rich Switzer; every Fri: 9pm Memory Lane; every Sat: 9pm Rich & Jill.-in the Polo Steakhouse
Four Seasons Resort: 2800 S Ocean Blvd., Palm Beach FL 33480 fourseasons.com/palmbeach (561)582-2800 8-11pm Every Fri: Susan Merritt Trio; 8-11pm Every Sat: Susan Merritt Trio.
Leopard Lounge-at the Chesterfield Hotel. 363 Cocoanut Row. 659-5800/ 800-243-7871. chesterfieldpb.com. Nightly 9pm Live Ent.
Royal Room Cabaret at the Colony Hotel: 155 Hammon Avenue, Palm Beach, FL 33480 thecolonypalmbeach.com/RoyalRoom (561)659-8100
PALM BEACH GARDENS
Bluepoint Lounge: at Spoto's. 4560 PGA Blvd., Palm Beach Gardens FL 33410 spotosoysterbar.com. (561)776-9448 Every Fri – Sat: 7-11pm Jazz Guitarist.
ROYAL PALM BEACH
Connolly's Sports Bar and Grill-10045 Belvedere Rd. 795-0403. Every Wed 9pm-1am open mic w/ Don G.
WELLINGTON
Luna Blu Restaurant-13889 Wellington Trace. 795-8825. Every Thurs: 7pm Joey George.
WEST PALM BEACH 
CityPlace: Now called Rosemary Place-South Rosemary Avenue, West Palm Beach, FL 33401  Outdoor music on the Center Stage (weekends), Mojito's (great drinks and Latin music/dancing, The Wine Cellar, Brewzi's, shops and stores open late
 Harriet Himmel Theater: 700 S. Rosemary Ave., CityPlace, West Palm Beach FL 33401 cityplace.com
Hotel Biba: 310 Belvedere Rd. (561)832-0094. hotelbiba.com. Every Fri: 9pm-12am SAMM & Jamie Ousley.
Kravis Center: 701 Okeechobee Blvd. West Palm Beach FL 33401 kravis.org. (561)832-7469
Centennial Square: 100 Block Clematis Street, Downtown West Palm Beach FL 33401 561)822-1515 Clematis by Night – 6-9:30pm Every Thursday
West Palm Beach Public Library: 411 Clematis St., West Palm Beach FL 33401 friendswpblibrary.org