WHAT'S THERE TO DO TONIGHT?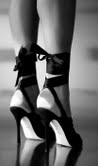 STEPPING OUT FLORIDA
                                                                     MONDAY-OCTOBER 7
October 7-Monday Night Football-San Francisco 49ers vs Cleveland Browns-5:15pm- Levi's Stadium, Santa Clara, CA

Now to February 9-"Gridiron Glory: The Best Of the Pro Football Hall Of Fame"-How do you get 100 years worth of NFL memorabilia to Miami? Try six semi-trucks. That's what it took to haul more than 200 artifacts and items to the History Miami Museum for this latest exhibit; The exhibit arrives ahead of Super Bowl LIV, which will be played Feb. 2 at Hard Rock Stadium in Miami Gardens. It's the culmination of the NFL's 100th season. Walking through the collection at History Miami (101 W Flagler St.) is like taking an interactive tour of football history. There are 8,000-square feet of photographs, vintage jerseys, helmets, and interactive displays. The coveted Vince Lombardi Trophy is also on display in a "Champions Theater," where announcers shout "Touchdown!" to the roar of crowds from video monitors. "Gridiron Glory" comes from the Pro Football Hall of Fame in Canton, Ohio, with the History Miami Museum providing additional items about the Miami Dolphins. A "Hometown Heroes" section celebrates the Dolphins and athletes who played in South Florida during high school and college. It traces the history of African American players all the way back to the pre-NFL period of 1892-1919, when there were only four of them. By the 1970s, black players comprised more than 20 percent of the league's labor force and then 70 percent by 2002, according to the panel. The exhibit looks back at the evolution of the sport, from the early days of helmets that were made with thin pieces of leather to the high-tech plastic that protects players today. One case features Dan Marino's Dolphins jersey from the 1998 season. Next to it is a signed football from the Oct. 17, 1999 game where he became the first NFL quarterback to throw over 60,000 yards. The exhibit also recognizes Jason Taylor and displays his No. 99 jersey and helmet from the 2006 season, when he was named NFL Defensive Player Of The Year.The same area also celebrates the 10 Super Bowl games that Miami has hosted. Displays contain programs, pins, flip coins and caps from those games.  Address: History Miami Museum, 101 W Flagler St., Miami, FL 33130 Hours: 10 a.m. to 5 p.m. Tuesdays through Saturdays; Noon to 5 p.m. Sundays UNTIL FEB. 9 The museum is closed Mondays. The "Gridiron Glory" exhibit will run until -Feb. 9. Admission: $10 for adults and $8 for seniors and students with identification. For more information: Call 305-375-1492 or visit historymiami.org.

Oli's Fashion Cuisine–
New Restaurant! Monday Special-
Half off bottles of wine and champagne today; Oli's Fashion Cuisine (Cuisine: Scratch Kitchen and Wine Bar) Casual Fine Dining/ Serving Contemporary Global Cuisine; Get social with us: Find us on Facebook and Instagram; Serving Lunch, (Beginning October 14) Dinner (beginning at 4:30pm), and Weekend Brunch; Location: 6897 SW 18th St, Boca Raton, FL, 33433; Contact Information: 561-571-6920 | www.olisfashioncuisine.com  For reservations: www.olisfashioncuisine.com/reservations; More Weekly Specials:
Tuesday-Half off appetizers, flatbreads and signature mini tacos starting at 4:30 pm;  Thursday- $9 glasses of Vueve Clicquot Champagne;  Sat & Sun- Weekend Brunch- Open at 9AM; Daily Happy Hour: 4-6PM anywhere in the restaurant; |Half off cocktails, wine by the glass, and beer;  Four Course Chef's Menu $34; Available Daily starting at 4PM ( Time and availability subject to change)- Come and see this beautiful new restaurant and try our delicious cuisine!
October 7 to 27-Fall Festival Weekends at Bedner's Farm –Pick sweet corn and eat it right off of the cob; pick a pumpkin from their traditional pumpkin patch (Pumpkin Patch open every day but Tuesday); Take a hay ride around 80 acres of working farm;  Corn Maze; Petting Zoo, Pony Rides, Home Made Ice Cream and Roasted Fresh Corn on the Cob,  Award Winning BBQ, Cider Doughnuts, Carnival Foods, Gourmet Food Trucks,  and Local Handmade Craft Vendors; For kids: Bounce house, Balloon making, Face-painting; Info. about the Produce Market including: Local Granola, Fresh Salads, Fresh Florida O.J., Local Honey, Boiled Peanuts, Eclectic Selection of Wines, Selection of local and natural groceries. 2 locations: 10066 Lee Road, Boynton Beach, FL 33473 Phone: 561-733-5490; Hours are Monday-Saturday: 9:00am-6:00 pm and Sunday: 10:00am-5:00 pm; New Location: 381 NE 3rd Ave, Delray Beach, FL 33444-Phone:561-501-5177 Hours: Monday-Saturday from 9:00am-8:00 pm and Sunday from 10:00am-6:00 pm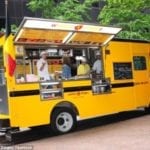 Food Trucks at ArtsPark –At Young Circle in Hollywood-Choose from 20+ different food trucks. For more info, and to see the line-up of trucks, click here: http://burgerbeast.com/arts-park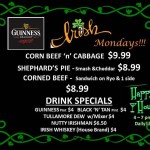 Muddy Waters Restaurant– Irish Monday AND HAPPY HOUR from 4pm to 7pm daily and  ALL NIGHT TONIGHT! Everyday has a different special (check them out on this website every day of the week! or CLICK HERE~) Today is "Irish Monday" (It's St. Pat's Day again!-Yippee!) with  Corned Beef & Cabbage, Shepherd's Pie, Guinness Stew or Corned Beef Sandwich-Drink specials: Guinness pint, Black n Tan pint, Tullamore Dew and Irish Whiskey (house brand) all $4; Nutty Irishman: $6.50-Home of the 69 cent clams and Oysters on the half shell daily-And half off select cocktails and house wines for Happy Hour from 4pm to 7pm every day of the week and ALL NIGHT MONDAY night! (half off select cocktails and house wines;-$2.50 select draft pints) At 2237 W. Hillsboro Blvd., Deerfield Beach 33442-Info: 954-428-6577 or CLICK HERE   OPEN 7 DAYS A WEEK  Kitchen Hours: Sunday to Wednesday 11am-10pm, Thursday to Saturday: 11am- 11pm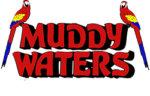 Half Price Wine Monday-Receive half off any bottle of wine with purchase of a dinner entree every Monday at Prime or Baciami-Choose any bottle from the extensive wine list- (And half off dinner entrees at Prime on Tuesdays from 5pm to 9pm) – For more info: PrimeDelray.comBaciamiItaliano.com 
FREE Tai Chi Classes- Every Monday from 5pm – 6pm (and Wednesdays from 1pm– 2pm.) Come relax your mind and your body at ATOM's Wellness Center-Tai Chi is a low-impact, slow-motion exercise that can treat and prevent many health problems; and anyone can do it! Tai Chi assists in muscle strength, flexibility, and balance. Tap into the amazing healing power of Tai Chi today! ATOM'S Wellness Center also offers a variety of other wellness classes and seminars such as: meditation, nutrition, health benefits of drinking tea, and learning about Acupressure. Atom's Wellness Center- At 100 E Broward Blvd., #100, Ft. Lauderdale, FL 33301  Call to confirm: Phone: 954-763-9840

"Free Roll"- Free Poker Tournaments-At the Big Easy Casino (formerly "Mardi Gras" Casino)- 831 N Federal Hwy, Hallandale Beach, FL, 954-924-3200 or email:  [email protected]  Hours of Operation: Sunday-Thursday 9:00am-3:00am;  Friday & Saturday Open 24hrs-Free Tournaments every night at 6:50pm
Biscuit Jam With The Funky Biscuit All Stars –No Cover Charge-8:00pm – midnight-Funky Biscuit, Southeast Mizner Boulevard, Boca Raton- Call to confirm: 561-395-2525
Pro Jam at Bull Bar in Delray Beach- 9:00pm – 11:59pm-Mayhem Mondays with Brujah & Friends! Free-for-all pro jam with local musician; Come and watch the locals jam out or bring your guitar and join them on stage; 2 E Atlantic Ave, Delray Beach, FL 33444  Call to confirm:  561- 274-8001
Basement Open Jams--10pm  to midnight-every Monday; Free-Dada in Delray Beach offers an open-mic night on Mondays where the creative energy is high and the crowd is receptive. The hip and arty eatery will provide the stage and microphone. You provide the talent. Sign-up begins at 10 p.m., and the night is open to comedians, poets, mimes, and gypsies — whatever. Bands are welcome to set up and bring their own equipment. Free drink to those who sign up-$5 Mojitos and $5 Burgers every Monday after 9pm-Dada Restaurant & Lounge- 52 N. Swinton Avenue-Delray Beach, FL 33444-Call to confirm: phone: 561-330-3232
Blues Jam in Jupiter

– Every Monday-Bring  your instrument and sign in to play-From 7:30pm until 11:30pm (And live music all week)-Happy Hour food and drinks all night long- Hosted by Jeff Prine-Double Roads Tavern-251 US Hwy 1-Jupiter 33477  

Call

to confirm: Phone: 561-203-7061 
Team Trivia at American Craft Kitchen & Brewery-Kick off your week with trivia nights on Mondays from 7:30 to 10 p.m. Each week has a different theme, from sports to TV shows and pop culture from different decades. Check their Facebook for the schedule and beef up your brain! 1198 N. Dixie Highway, Boca Raton; Call to confirm: 561-717-8570; americancraftaleworks.com
Trivia Contest -Mondays at the Festival Flea Market-1pm to 3pm-(trivia is done by the staff at Festival)- Come try your hand at team trivia from 1pm to 3pm in the food court. Bring friends, neighbors or family members to make a team, or come alone and join in with an existing team. There will be fun prizes given throughout the event and grand prizes will include gift certificates to spend at any store in the mall-2900 West Sample Road, Pompano Beach, FL, 33073-Meet in the Food Court- More info and to confirm: 954-979-4555
Improv Drop In– 7:00 PM – 9:00 PM -"Improv U"-Two hours of improv for just $10! Fun games and exercises designed for newcomers and advanced players too; Laugh, play, and have fun all while meeting new people in a safe and supportive environment. Great for actors, artists, stand up comedians, accountants and everyone in between. Join us at The Improv U Drop In! Held at 105 NW 5th Avenue,  Delray Beach 33444
Happy Hour special: At Whole Foods Markets–Save $2 off on draft beer, wines by the glass, pizza & burgers from 4pm to 7pm daily at our in-store bar located on Glades Road in the University Commons Plaza, just east of I-95-Boca; Also Coral Springs, Pompano & Wellington
Life Issues: Support Group for Adults-You may join these groups at any time. No appointment necessary. 10-11:30 a.m. Faulk Center for Counseling, 22455 Boca Rio Road, Boca Raton. $5 per session. Call to  confirm: 561-483-5300.
Friends & Family of LGBTQ Support Group-Safe and accepting space for family members and friends of LGBTQ individuals are welcome to express their emotions. Must be 18 and older. 6-7 p.m. Faulk Center for Counseling, 22455 Boca Rio Road, Boca Raton. Call to confirm: 561-483-5300.
Bridge-Supervised Play-This is open to anyone who wants to improve their bidding and play. 9:30-11:30 a.m. Mondays and Thursday. St. Mark's Greek Orthodox Church, 2100 Yamato Road, Boca Raton. $10. Call to confirm: 561-542-4401.
Outdoor Marine Aquarium Feedings-Learn about the behaviors of fish, sting rays, and other marine life during free daily feeding presentations. All ages; children under 18 must participate with adult. 12:30 p.m., Monday-Saturday, weather permitting. Gumbo Limbo Nature Center, 1801 N. Ocean Blvd., Boca Raton. No reservation. Call to confirm: 561-544-8615.
Men's Issues Group-You may join these groups at any time. No appointment necessary. 6:30-8 p.m. Faulk Center for Counseling, 22455 Boca Rio Road, Boca Raton. $5 per session. Call to confirm: 561-483-5300.
Sanctioned Duplicate Bridge-ACBL Sanctioned Duplicate Bridge, 12:30 p.m., Monday through Thursday; 12:15 p.m., Fridays; and 1 p.m., Sundays. Lunch included for $11. Temple Sinai of Palm Beach County, 2475 W. Atlantic Ave., Delray Beach. Call to confirm: 561-276-6161 or 561-276-8071.
"Simply Mondays"-6:30 PM to 8:30pm-Location changes in Palm Beach Gardens- Live, Laugh, Network-Come join us for our last hurrah before we break for the summer. For information: Call Antoinette Lashley to confirm-Click here
The Watering Hole at Whole Foods Market in Davie- Burger and Beer Night-5:00 PM – 8:00 PM-Join us for our Monday Night Poppin' and Hoppin' Deal!  Enjoy a burger and a pint for just $8. Vegetarian options available as well. See you at the Watering Hole!  1903 S. University Dr, Davie  33324  Call to confirm: Phone: 954-916-3000
Beer Pong Mondays-All Day at Cowboy's Saloon-1805 S. University Drive, Davie, FL 33324-Call to confirm: Phone 954-476-0063
Think & Drink Trivia Night-7:00 pm – 9:00 pm-At Dorrian's Red Hand-215 Clematis Street-West Palm Beach, Price: Free; Emceed by Boston Paul, the two-hour Think & Drink is open to individuals or teams, competing for prize winnings.  Contact Info:  [email protected] or call to confirm: 561-355-1401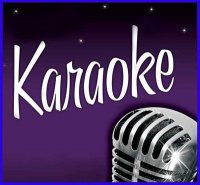 Karaoke Monday nights at Dubliner Irish Pub in Boca- (Named Number 1 Best in the Top Ten Karaoke Spots in Palm Beach & Broward counties) – There's no greater incentive to throw care out the window than the Dubliner's free first drink for every Karaoke singer. With a selection of over 30,000 songs and a lively audience more likely to cheer you on than to boo you off, this Boca Raton Irish bar will have you making Karaoke as much of a Monday night tradition as football. Located in Mizner Park, 435 Plaza Real-Boca Raton- 33432 Call to confirm: Phone:  561- 620-2540
IMAX Theater Is Better Than Ever
The Museum of Discovery & Science IMAX Theater-For Info, Click HERE or www.MOD

S.org
IMAX 3D- Located at 401  SW 2nd St. Fort Lauderdale-Phone:  954-713-0930
NOTE: The AutoNation IMAX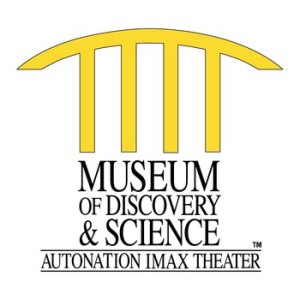 Theater had been closed to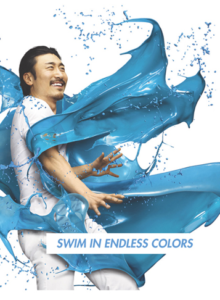 upgrade their projection and sound system to IMAX with 4K Laser; Wait till you see the new IMAX with laser system!  Groundbreaking movie projection technology will transform the AutoNation IMAX 3D Theater experience into one of the most extraordinary theater experiences in the world. This will be the only place in Florida, and one of only a few in the world, to offer 2D and 3D movies using the new IMAX WITH LASER system.  For IMAX Movie Schedule, CLICK HERE
Susan Merritt Jazz Trio-7:30pm to 10:30pm-At The Blind Monk- 210 Evernia Street-West Palm Beach-Call to confirm:  561-561-833-3605
Casino at Dania Beach is open- Casino, Concert Venu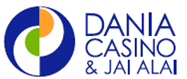 e, Comedy Club; The newest casino in Broward County is here;  Try out an all new gaming and see some shows; 301 E Dania Beach Blvd, Dania Beach 33004 -Phone: 954-920-1511 or for entertainment schedule, click here:  www.casinodaniabeach.com/entertainment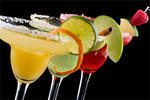 Check out the new  5 O'Clock Somewhere Bar & Grill at the Margaritaville Hollywood Beach Resort- -(The Fort Lauderdale Water Taxi began its first service (at the beginning of 2016) at 5:15pm, and made its first trip with Jimmy Buffet music and an on-board bartender)- Info and to confirm: WaterTaxi.com and MargaritavilleHollywoodBeachResort.com     (The resort is located at 1111 N. Ocean Drive Hollywood Beach)
Monday Morning Group Networking is on the second and fourth Mondays at Boca Dunes Country Club, with a social media component. No dues, no fees no mandatory meetings. Located at 1400 Country Club Drive, Boca Raton FL 33428   Call to confirm: Phone: 561-451-1600   Visit: bocadunes.com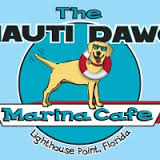 Let Your Doggie Join You on Mondays- At the Nauti Dawg Marina Cafe-When it comes to water views, it doesn't have to be an ocean or Intracoastal view. Sometimes, a quiet escape is the best place to enjoy the lap and lull of the waves. And in Broward County, it doesn't get much better than Nauti Dawg in Lighthouse Point, open six days a week for breakfast, lunch, and dinner (closed Tuesdays.) This peaceful dockside eatery has a relaxed Key West vibe, tucked into a peaceful cove and next-door to an quaint, family-owned marina. The best part: You can enjoy the water views, cocktails, wine, and food with your best friend (your four-legged best friend, that is). Not only can dogs enjoy the sunshine and a bowl of water on the patio too but they can also indulge in a full meal from a special "K9 Cuisine" menu. Menu selections include four strips of bacon, a six-ounce chicken breast, a six-ounce mahi fillet, and a six-ounce skirt steak. "Yappy hour" specials are available all day Monday for both people and canines. 2841 Marina Circle, Lighthouse Point. Call to confirm:  954-941-0246, or visit nautidawg.com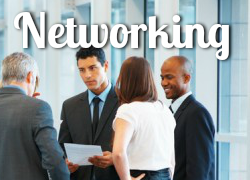 Business Networking Monday Mixer-5:30pm – 7:00pm- On Mondays, once per month at the Business Resource Center- Open to the South Florida Business Community; We encourage and welcome all businesses and business people interested in making connections, enhancing their business and being a part of a vital and dynamic network-At CRA Business Resource Center, 50 NE 1st Street-Pompano Beach-Call to confirm at: 954-586-1111
TO SEE ALL THE

FARMERS MARKETS,

(ALMOST 20)  CLICK HERE!
Batten's Farmers Market–6807 Stirling Rd., Davie-Call to confirm: 954-990-7820-Hours: Year-round, Monday, Tuesday, Thursday & Friday, 10 am–5pm, Saturday & Sunday, 9 am–5 pm-Batten's Farmers Market is a local icon, acclaimed for its abundance of delicious strawberries that grow during winter and spring. The farmstead experienced difficult times and closed in 2008, but it reopened in 2011 under new ownership. Batten's continues its tradition of selling fresh conventional and organic produce from local farmers, in addition to breads, raw honey, nuts, jams and jellies. There's also a milkshake and smoothie counter. Kids enjoy the petting zoo, and can take cooking and gardening classes.
Brothers Farmers Markets–Hollywood Location, 4191 N. State Rd.7-Call to confirm: Phone: 954-962-9292 -Davie Location, 6807 Stirling Rd.-954-585-2225-Hours for both locations: Open Year-round, Monday–Friday 8am–5pm, Saturday-Sunday 8am-3pm-Established in 2003, Brothers Farmers Market supports Florida farming by offering a bounty of fresh organic and conventional produce at reasonable prices. The market is very popular, so the produce cases are constantly being restocked. Beyond fruits and veggies, the shelves are filled with so many unique gourmet products that shoppers tend to spend a lot of time here browsing.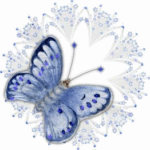 Swamp Strolls, Canoe Trips, and More…–For information about the Refuge, visit www.loxahatcheefriends.com or call the Visitor Center at 561-734-8303.  The Refuge is located at 10216 Lee Road, Boynton Beach, off U.S. 441 between Atlantic Avenue and Boynton Beach Boulevard.
Social Beer Night-Craft beer lovers like to hang out together –so,  every Monday from 7 to 10 p.m., Coffee District hosts a social beer night aimed at bringing beer geeks together by sharing rare brews-Guests are encouraged to bring their own beer, whether purchased or home-brewed- If you don't have your own, you can buy one on-site to share- Coffee District is located at 325 NE Second Ave. in Delray Be
ach. Call to Confirm at: 561-455-0541, or visit mycoffeedistrict.com
Team Trivia-At World of Beer Coconut Creek -Weekly trivia game at 7 pm.- Free to attend and it includes prizes  (gift cards) — for First, Second, and Third places-Located at 4437 Lyons Road in Coconut Creek- Call to Confirm at: 954-984-0300, or visit wobusa.com  
Wine Down Mondays-Mondays are stressful-Solution: Have a glass of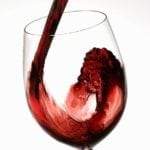 wine.-Starting at 4 p.m., Vic & Angelo's offers 50% off bottles of wine all night (with some restrictions)-  Located at 290 E. Atlantic Ave. in Delray Beach and 4520 PGA Blvd. in Palm Beach Gardens- Info: 561-278-9570 for Delray, call 561-630-9899 for Palm Beach Gardens, or visit vicandangelos.com      (Call to confirm)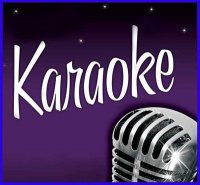 Karaoke – SCROLL DOWN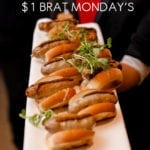 $1 Brat Mondays-Every Monday at Biergarten–with Purchase of Beverage-At 309 Via De Palmas in Royal Palm Place (the "Pink Plaza")-Boca Raton 33342-Call to confirm: 561-395-7462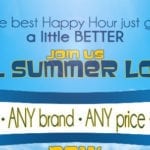 Good Deal Still On– At Duffy's Sports Grill  –2-4-1, All Day, every day-Any drink, any brand, any price, anytime -(except note their ad says that 'To Remain Responsible, shots, pitchers, buckets, doubles and 34 oz. mugs are excluded)-At most locations- at 21212 St. Andrews Blvd. in Boca-561-869-0552 or CLICK HERE
Food Truck Invasion-Every Monday-At 1 Young Circle- Arts Park-At Hollywood Blvd. and US1  in Hollywood

– From 5:30pm to 10pm, usually more than 20 food trucks  Call to confirm: 954-921-3500
For a list of all FOOD TRUCKS and locations:  CLICK HERE
Happy Hour-Monday Through Friday– CLICK HERE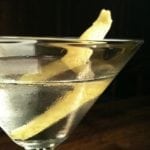 Blue Jean Blues–Ft. Lauderdale's Jazz and Blues Club-6pm to midnight-at 3320 NE 33rd St.-Ft. Lauderdale Fl 33308-(2 blocks N. of Oakland Pk. Blvd. & A1A)-Info:www.bjblive.com   ( NOTE: You can often find Jimmy Cavallo and Danny Burger Trio performing from 4 pm to 7pm on Mondays)-Call to confirm: Phone: 954-306-6330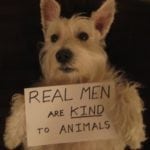 Dog Walkers Needed– Come and be a volunteer dog-walkers at the Tri-County Animal Rescue in Boca Raton- There are a lot of dogs waiting to go outside! We need your help (for walking, hugging and loving, especially abused and abandoned pets.) Thanks to Andrew Kirshner for the photo (right) of his dog helping out! Info: Tri-County Animal Rescue-21287 Boca Rio Road- Boca Raton-561-482-8110
Music & Dancing Under the Stars-at the Hollywood Beach Theater-7:30pm to 9pm every Monday, Tuesday and Wednesday-music (and dancing) from Big Band to Country to Rock & Roll-Free Admission-Call to confirm at: 954-924-2980 or CLICK HERE-Located East of A1A at Johnson Street and the ocean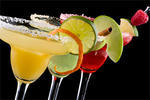 Margarita Mondays-at Maracas in Ft. Lauderdale-$2 margaritas with 4 different types of Tequila mixed in- starting at 5pm every Monday-3001 N. Federal Hwy.-near Oakland Park Blvd.-Call to confirm at: 954-537-2002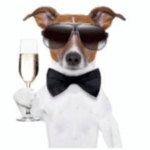 Doggie Monday and Karaoke Mondays at The Dubliner Irish Pub-Every Monday. For more information, call to confirm:  561- 620-2540 or visit DublinerBoca.com  Happy Hour specials and bring your doggies-at Mizner Park- Boca
Boston's on the Beach-Reggae Night-(for the last 15 years)- Newly renovated with ocean-view dining upstairs–Great band plays Grateful Dead music Sundays-At  7pm-Never a cover-Always a good time-Every Thur: Classic Rock Night (9pm)-40 S. Ocean Blvd–A1A in Delray Beach 33483-Never a Cover-Always a great time-561-278-3364
Shall We Dance – Dance classes and free dancing-   600 S. Federal Hwy.Deerfield Beach–Call to confirm class information:   954-254-3221-www.shallwedancefl.net
American Dancesport Center- At the studio, our Monday group classes continue to surprise us with the number of people that come! Who ever thought Monday night could be busy!All Monday classes are at 7:00PM – Each lesson begins with a review of the "basic step" and then we teach you 2-3 other patterns (different each class) – DO NOT FRET about being able to learn the dances! Your instructor will help you polish it up and you can learn the art of RECOVERY. It's all good and everyone is patient, has fun and learns something!!!! Feel great, lose weight and gain more confidence on the dance floor! No partner necessary-Adults and Juniors–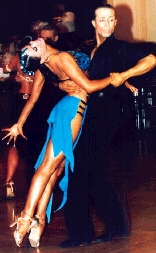 American Dancesport Center-For Info; 561-558-1234 or   CLICK HERE
For a first time discount, ask for Brad and mention STEPPING OUT FLORIDA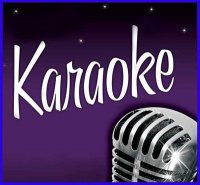 Karaoke in Ft. Lauderdale–Mondays (and Sundays) – Karaoke with Freddy-At the Dive Bar- Galt Ocean Mile-3233 N Ocean Blvd, Fort Lauderdale, FL 33308-Call to confirm: Phone:954-565-9264- E-mail: The [email protected]