WHAT'S THERE TO DO TONIGHT?
                                                         THURSDAY,  DECEMBER 31
NEW YEAR'S EVE!  COSTLY (and CHEAP!)  CLICK HERE!!
                                                               
WE CONTINUE TO PROVIDE YOU WITH INFORMATION AND HUMOR…AND BOTH LIVE EVENTS & VIRTUAL!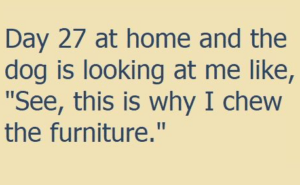 _______________________________________________________________                               
Pavilion Grille-  New Year's Eve!
December 31-"It Takes Two" Band / Dinner Show
7:30pm-New Year's Eve Party-Come on in and enjoy the fabulous music by "It Takes Two" Band- Start the New Year with a fun celebration of great music and fine dining! Enjoy a Four Course Dinner that includes Party Favors and Champagne for only$99 plus tax and service charge;  Doors open at 7:30pm. Reservations REQUIRED. Limited Seating. Safety precautions will be in place. MASKS ARE MANDATORY. Dancing with Masks will be monitored for safety away from tables. Call 561-912-0000 for reservations or more information. Pavilion Grille, 301 Yamato Rd, Boca Raton, 33431, is located in the lobby of the Seeman Holtz Building located on the NE corner of the intersection of Dixie Hwy and Yamato Road, and has distinctive large glass sides. FREE parking in the lot or garage and enter the lobby to a wonderful world of music and dancing.  www.PavilionGrille.com    What a great place to dine, dance and mingle!
Due to size limitations, all evenings are limited and all tables will be six feet apart. All tables, chairs, railings and counters will be sanitized. You must wear a mask which may be taken off while eating or drinking. Wearing a Mask protects you, protects the people near you and other guests and our staff.
We are open for Lunch on Tuesdays through Fridays from 12 pm to 4 pm.     Thursdays- You can order Dinner to go or eat in until 4 pm; Closed Sundays.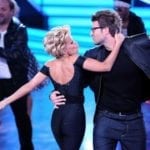 The Week Ahead:   Saturday, January 2: David Morin 
                               New Floor!   New Furniture!    New Chef!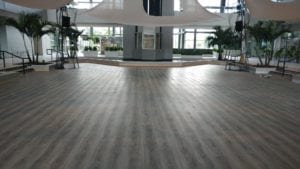 The Pavilion's New Chef Cristian, formally of Josephine's, Tavolino's and Casa de Angelo will add his distinct Italian touch to our menu.
_______________________________________________________________
December 31-Symphony in Lights at The Village at Gulfstream Park
(FINAL DAY)-6 PM – 11 PM-Enjoy a 15 minute light show at the top of every hour from 6-11pm daily. The property will be illuminated in more than 250,000 LED lights, all set to the classical sounds of the Trans-Siberian Orchestra and other popular artists. All guests are required to maintain the social distance of 6 feet between visitors and face coverings are required to protect yourself and others-At 601 Silks Run, (901 S. Federal Highway) Hallandale-For more info, CLICK HERE
December 31 to January 1-Visit Delray's Famous 100 Ft. Christmas Tree
One of the best trees in the USA; For 26 years, Delray residents and visitors alike have marveled at the Famous 100 Ft Christmas Tree.
In 2016, it was named by Travel & Leisure the best Tree in the state of Florida, right up there with the trees at Rockefeller Center and the White House. Building the tree is a month-long community event that brings together people of all ages and all walks of life. Note: This year the Tree interior will be closed due to COVID-19, however visitors can still come and marvel at the light and joy this massive tree brings to the season
December 31- Holiday in Paradise-West Palm Beach 
(FINAL DAY)-"Sandi", the City of West Palm Beach's 35-foot, 700-ton holiday sand tree brings  "Hope" the flamingo. Come see the world-famous Nightly Light Shows from 6 to 10 p.m.  daily throughout the month, and New this year will be a synchronized show with the City's Centennial Square Fountain where the water will 'dance' and light up in time with Sandi's show. Light shows begin every 15 minutes between the hours of 6:00 and 10:00 p.m. A special extended show will run until midnight on the final night, New Year's Eve. For more info and to see more upcoming events this month, CLICK HERE
December 31 to January 2-Holiday Fantasy of Lights Drive-Thru
6-10:00 p.m. at Tradewinds Park, Coconut Creek; The drive thru is a nightly experience where you can enjoy three miles of giant illuminated lights and displays. This is a "stay in your car" event. Tickets start at $20/vehicle. Online ticket purchase will be available. At 3600 W Sample Rd., Coconut Creek- For more information and to purchase tickets, CLICK HERE
December 31 -Symphony in Lights Holiday Celebration
(FINAL DAY)-6pm to 11pm-In Hallandale, don't miss the nightly Symphony in Lights at Gulfstream Park. The light show features more than 250,000 LED lights dancing to the sounds of the Trans Siberian Orchestra for 15 minutes each hour from 6 – 11pm until December 31st. For more info., Click Here
December 31 to January 1- Holiday Tree Magic in Mizner Park, Boca Raton
Come see decorations galore including a 47' animated holiday tree located at the South end of the Mizner Park (near Yard House not at the Amphitheater). Due to Covid, there will be no public holiday tree lighting ceremony or event this year. However, five 25-minute free musical Tree performances will happen nightly through the holiday season until January 1  at 5:30 p.m., 6:30 p.m., 7:30 p.m., 8:30 p.m. and 9:30 p.m. The tree will be illuminated between shows.
December 31-Happy Birthday Delray Beach-"Delray Memories" (Outdoor Exhibit)
(FINAL DAY)It's Delray's Birthday this October. Locate those old scrapbooks, access your photos and favorite "Delray Memories," to be included in our outdoor exhibit. Share your photos with the Delray Beach Historical Society or Spady Museum -Send to: [email protected] (captions required) #DelraySpirit Join the City, The Historical Society & Spady as we build the "Largest, Linear, Outdoor Exhibit in the World."
The outdoor exhibit is free to the public through December. The location will be on the Delray Beach Historical Society's campus at 3 NE First St. in downtown Delray Beach.
The public is encouraged to send in their favorite photos of family, good times, challenging times, important milestones or any imagery to celebrate Delray Beach, with a caption, to [email protected]
December 31-  SNOW!  Want To See Snow in Florida?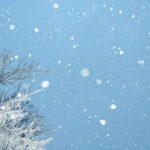 (FINAL DAY) Who says that it doesn't snow in Florida? Well, it certainly does, if you make your way to Rosemary Square. Gather up the family and head to Rosemary Square any night of the week, and you'll enjoy nightly holiday snowfalls on the plaza from now through December 31.  Schedule for Holiday Snowfalls:  The nightly holiday snowfalls will take place at 6:30 p.m., 7:30 p.m. and 8:30 p.m. daily from November 14, 2020 through December 31, 2020.
December 31 to January 3-"Where the Boys Are," A 60th Anniversary Film Photo Exhibition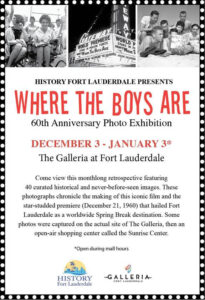 At The Galleria at Fort Lauderdale-Presented by History Fort Lauderdale; Come view this month long retrospective featuring 40 curated historical and never-before-seen oversized images chronicling the making of and local star-studded premiere (December 21, 1960) of the landmark film that cemented the City of Fort Lauderdale as a worldwide Spring Break destination. Some photos were captured on the actual site of the Galleria, then an open-air shopping center called the Sunrise Center.  The walk-through exhibit will be available for the public to view near Swarovski.
Visitors to The Galleria at Fort Lauderdale will delight in seeing the making of Where the Boys Are, the
1960 American CinemaScope comedy directed by Henry Levin, via a variety of slice-of-life and candid on-set images enlarged for detail. These include captures of local resident and actress Connie Francis (who sang the film's memorable title theme), as well as stars Dolores Hart, Paula Prentiss, George Hamilton, Yvette Mimieux, Jim Hutton, and Frank Gorshin.  Many photos feature local South Florida extras and regional film crew who were called-upon to star and work on the film.  (In compliance with local and state health guidelines, visitors to History Fort Lauderdale's "Where the Boys Are" 60th anniversary exhibition at The Galleria, will be required to wear a mask and practice safe social distancing of six feet apart.) The Galleria at Fort Lauderdale, 2414 E. Sunrise Blvd., Fort Lauderdale, Florida 33304
December 31- Drive-In Movies are Back! At the Lake Worth and Sunrise Swap Shops (Click for movie times and prices)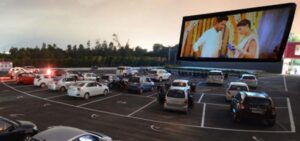 Lake Worth: Only $7 per person-Ticket booths open at 7:30pm-Movies at various times; Located at 3438 Lake Worth Road-Call 561-965-4518  For more details, on Facebook, CLICK HERE or CLICK HERE
Sunrise:  At the Fort Lauderdale Swap Shop, 3291 W. Sunrise Blvd., Ft. Lauderdale 33311 Phone: 954-791-7927-FREE Movie Ticket Tuesday Only -Movies start at 7pm; 2nd showings also; To see the movies playing -see Facebook CLICK HERE or for more details, CLICK HERE
December 31 to January 3-Paragon Movie Theater is Open
(Formerly Frank Movie Theater)-Open every Wednesday through Sunday, Frank Theatre is located at 14775 Lyons Road at Delray Marketplace in Delray Beach 33446; Phone: 561.865.9487  To see what's showing TODAY, CLICK HERE
December 31- Free Offer at the Dubliner in Boca on Thursdays
7:30pm to 11:30pm- Buy a Pub Burger and get FREE select house liquor, wine, and draught beer! In Mizner Park, Boca Raton-For more info, and to confirm:  561-620-2540 or  CLICK HERE
December 31-Ladies Night at Prezzo's
Happy Hour pricing on drinks all night long at any seat in the house. Not valid on holidays.-5560 N. Military Trail, Boca-Call to confirm: 561-314-6840 or click here:   https://www.prezzoboca.com/
December 31- Bingo with Drew in Boynton Beach 
9:30pm -South Florida's home for live Rock & Roll–Bingo Tonight-At Elmo's Rock Bar & Grill,  9770 S Military Trail, Boynton Beach, FL 33436  Check out the calendar, and CALL to confirm 561-292-3359 or CLICK HERE
December 31-Ladies Night at Tavolino in Coral Springs
7pm to close: Ladies enjoy 1/2 off drinks in the bar & lounge; Our live band will be keeping the dance floor full spinning your favorite hits from 6:30-11. Also Happy Hour Mon-Fri (4-7), Sat & Sun (4-6)- Get 1/2 OFF our frequently updated specialty cocktail list full of seasonal crafted cocktails and martinis, & bar bites (Only Valid at Bar, Hi-Tops, & Cocktail Tables) Tavolino Della Notte, 10181 W Sample Rd, Coral Springs, FL, 33065  Call to confirm: Phone: 954-509-0046 TavolinoRestaurant.com
December 31- New Year's Eve at Galuppi's with Studio 54 Band
7pm to 1:00am- 3 different pricing options-To see, CLICK HERE and click on "See Upcoming Events"
Ladies Night returns next Thursday-5pm to 8:30pm-1103 N Federal Hwy, Pompano Beach, FL 33062-Ladies Night with $5 Select Premium Wines, drink specials and half-priced appetizers till 10PM (for the ladies with $5 Absolut Martinis, $5 Select Premium Wines and Half-Priced appetizers); Bonus begins at 4pm: $9.99 All You Can Eat Fish, Ground Beef, Shrimp and Chicken Tacos, complete with rice and beans. ($2 more for steak) Happy Hour drink specials for everyone from 4-7pm;  Live Music by TwoCan Blue (Rich and Tess)-Subject to change For more info: CLICK HERE

December 31–Muddy Waters Restaurant
OPEN 7 DAYS A WEEK- Sunday to Thursday 11AM -9PM;   Friday & Saturday 11AM to 10PM
"A Whole Lot of Key West right in Deerfield Beach!" And Soon Karaoke Thursdays will be back! You can call 954-428-6577 for info -Held at JByrd's Muddy Waters Restaurant- 2237 West Hillsboro Blvd, Deerfield Beach-It's the most fun! For more info,
 CLICK HERE 
or Scroll down for more details: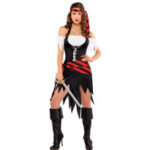 You won't believe how much is doing at Muddy's–EVERY night–CLICK HERE
New locally brewed Craft Beers on Tap!
Don't forget Muddy Waters caters for parties, too!
SPECIAL EVENTS COMING UP:

January 2, 2021- Charcoal BBQ! (The first Saturday of every month)
December 31-Casino at Dania Beach-

OPEN
Casino, Concert Venu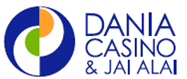 e, Jai-Alai, Comedy Club; The newest casino in Broward County is here;  Try out an all new gaming and see some shows; 301 E Dania Beach Blvd, Dania Beach 33004 -Phone: 954-920-1511 or for entertainment schedule, click here: www.casinodaniabeach.com/entertainment
December 31-Magic City Jai-Alai-

OPEN
If you like Jai-Alai, you'll enjoy Fantasy Alai-Sign up today–It's free; Cash prizes; Picks are due Thursday at noon; Although Jai Alai is closed to spectators, you can still enjoy the watching the game. Click here
December 31- "Lips" –

OPEN
Fort Lauderdale's iconic drag-entertainment restaurant is open. Reservations are a must. Call to confirm 954-567-0987 or visit LipsUSA.com.
December 31- Jungle Island in Miami-

OPEN
Jungle Island, Miami's premier entertainment destination, combines the beauty of Miami's tropical landscape with a jungle full of extraordinary animals from around the globe. Building upon its rich history that spans over 80 years, today's Jungle Island is a contemporary theme park, featuring extremely rare twin orangutans and over 300 vibrant birds, including the world's only trained Cassowary.  Located at 1111 Parrot Jungle Trail, Miami, Florida 33132  TEL: 305-400-7000  For more info. and tickets, CLICK HERE
December 31- The Symphonia At Home
5pm-The SYMPHONIA Launches Facebook Live Series Featuring Orchestra Musicians-Since The Symphonia's performance season was cut short due to mandatory closures, the group is hoping this initiative will help bring the music into classical music lovers' homes and showcase the people and personalities behind the instruments in this informal series. For more information,  CLICK HERE or on Facebook CLICK HERE or call 561-376-3848.    Live music every Thursday at 5pm.
December 31-
 Webinar Series on Computer Skills
"GroovyTek" offers one-on-one, In-Home and Over The Phone personal technology training sessions for smartphones, tablets and computers to help Floridians navigate their technology. (especially geared to those 40 and older). The series will include 45-minute sessions. To see the different sessions and register, click below. All participants will be able to receive a free link to re-watch the sessions as well as a handy package of "How To" PDF's related to topics covered in each session. (Tuesdays: Staying Connected; Wednesdays: Staying Supplied; Thursdays: Staying Informed;  Fridays: Staying Safe)  Register at www.groovytek.com/webinar-register or call GroovyTek at 561-560-0123 for help scheduling or to ask any questions related to the series.
December 31-Tim Finnegan's Pub – Wine Special Night
4:30pm to 11pm Thursdays-Half off bottles of wine with food purchase of $10 or more-Jam Night with Chris Fetter-2885 S. Federal Hwy-Derary Beach 33483   CALL to confirm: 561-330-3153  CLICK HERE
December 31-Acoustic Open Jam Every Thursday Night
7pm to 11pm-At Double Roads Tavern in Jupiter–For more info:  CLICK HERE– 251 South Highway 1, Jupiter 33477  Call to confirm: Phone: 561-203-7061
Restaurants Coming:
Coming to Mizner Park in Boca this spring:  Calaveras Cantina, a Mexican eatery with a Jupiter location; Lost Weekend, the Boca Raton relative of a West Palm Beach bar filled with billiards, games, art and craft brews; Subculture Coffee, a café from the same owners behind Lost Weekend; Strike 10, a bowling alley; and Cielito Artisan Pops, offering high-end frozen desserts.
  (

May Be Changes Below Due to Covid- Call First to Confirm)
Happy Hour is Back!
(call places to confirm)
80's and 90's Throwback Thursdays-Every Thursday-Ladies Drink FREE from 7pm to 8pm-80's Rock & Disco music-At Hurricane Sports Grill-10281 Pines Blvd., Pembroke Pines 33025-Call to confirm
Music at Petanque-DJ Inside d7 Outside- 517 Northwood Road, West Palm Beach; Call to confirm: 561-273-5441; petanquepb.com

"Free Roll"- Free Poker Tournaments-at the Big Easy Casino-(formerly "Mardi Gras" Casino)- 831 N Federal Hwy, Hallandale Beach, FL, 954-924-3200 or email:  [email protected]  Hours of Operation: Sunday-Thursday 9:00am-3:00am;  Friday & Saturday Open 24hrs-Free Tournaments every night at 6:50pm-Call to confirm before going
Reggae Sundays-Sunday: 11am – 4pm;The Butcher Shop Beer Garden & Grill, 209 6th Street • West Palm Beach   Call to confirm: 561-812-2336 butchershopbeergarden.com  For the calendar, CLICK HERE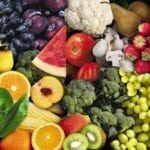 Farmer's Market Every Thursday-At Sunset, every Thursday,  CityPlace Pop-Up Farmer's Market comes alive with the finest locally ​sourced,​ ​in-season produce, flavored oils and vinegars, cheeses, raw Florida honey, flowers, container gardens, and sustainable seafood. The open air market also features chef-driven food and cocktail tastings. This week executive chef Miguel Santiago of Hilton West Palm Beach will be showcasing items from Galley's new farm-to-table menu, including: Tuna Poke, Burrata Salad, and WPB Mule (craft cocktail with Indian River grapefruit-infused vodka, fresh lime, and ginger beer);  Farmer's Market, 5:30-9 p.m.;Galley food tasting, 6-8 p.m.; Cost: Free;  Where: At CityPlace Plaza, 700 S. Rosemary Ave., West Palm Beach, FL 33401- For more information, call to confirm 561-366-1000
Socrates Café-Facilitated discussions open to everyone who wishes to freely discuss a question which is chosen by vote. No enrollment. 1:30-3 p.m. Spanish River Library, 1501 Spanish River Blvd., Boca Raton. For more info and to confirm:  bocalibrary.org
Sea Turtle Talk-Meets 2 p.m. daily, weather permitting. Meet at sea turtle rehabilitation facility. Free, no reservations. Children under 18 must be with adult. Gumbo Limbo Nature Center, 1801 N. Ocean Blvd., Boca Raton, Call to confirm: 561-544-8615,  For more info:   gumbolimbo.org
The Poppin' and Hoppin' Special; Pizza & Pint Night-5pm to 8pm-At Whole Foods Market, Davie-From 5 pm – 8 pm-Grab a seat at the Watering Hole and enjoy a personal pizza and a pint for just $8 on Thursdays.  See you at the Watering Hole! Located at 1903 S. University Drive, Davie 33324 Call to confirm:  Phone: 954-916-3000
Clematis By Night-West Palm's favorite Thursday night tradition proves why it has been the "hot spot to chill" for more than 20 years. During Clematis by Night, guests will enjoy live music, food and drink specials and the hottest local social scene, creating an unmatched seaside Happy Hour setting-Various bands will perform from 6pm to 9pm at the waterfront-100 Clematis Street-For more information, please visit Wpb.org/events or follow the City of West Palm Beach on Facebook @CityofWPB, on Twitter @westpalmbch or on Instagram @westpalmbch.  or call to confirm: 561-822-1515
Networking Every Thursday-Coffee Open Networking Thursday-8:00AM – 8:45AM-$5 for coffee, bagels, fruit, danish and our famous oatmeal-We start at 8AM sharp and are out the door before 9:00AM-Held at Spoto's Oyster Bar -4560 PGA Blvd-Palm Beach Gardens -No Dues or Fees to Join-For more info and to confirm, CLICK HERE
Blue Jean Blues–Ft. Lauderdale's Jazz and Blues Club- Happy Hour-5pm to 8pm–Different bands every Friday-9pm to 1am- Live music begins at 8pm- At 3320 NE 33rd St.-Ft. Lauderdale Fl 33308-(2 blks. N. of Oak. Pk. Blvd. & A1A)-For info. and to confirm:   www.bjblive.com
Boston's on the Beach-Classic Rock Night– 9pm-Nicely renovated with ocean-view dining upstairs-Great band plays Grateful Dead music every Sunday at  7pm-Never a cover-Always a good time-Every Mon: Reggae Night at 10pm-Every Thur: Classic Rock Night  at 9pm-40 S. Ocean Blvd–A1A in Delray Beach- 561-278-3364 At 40 S. Ocean Blvd.- (A1A)-Delray Beach 33483-For Info and to confirm: 561-278-3364- For info and bands playing each night, CLICK  HERE
Wine-tasting every Wednesday through Saturday- every week-at The Best Cellar-6pm-the best sit-down educational tasting of fine wines-comfortable and fun-(10% off on any purchase o 6 bottles or more) Cover: $20-( if you purchase of 6 bottles or more totaling $200, the 10% discount will offset the $20 admission)-also a perfect place for your next  meeting, function or special event-at 1408 NE 26th Street-Ft. Lauderdale (Wilton Manors) -Call to confirm: 954-630-8020 (Directions: I-95 to Oakland Blvd., east to Dixie Hwy., right on Dixie, left on 26th, in the plaza on the right)-For more info, CLICK HERE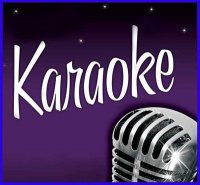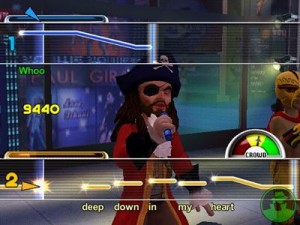 Karaoke Night at Muddy Waters-8pm-Join KJ Trish McGibbon (whose been here for almost 12 years!) Everyday has a different special (check them out on this website every day of the week!)-AND Happy Hour EVERYDAY from 4pm to 7pm AND ALL NIGHT ON MONDAYS-The lobster crates, rum barrels and swordfish on the walls and ceiling help you sing better (well, especially the rum)-2237 W Hillsboro Blvd.-Deerfield Beach 33442-Located on Hillsboro Blvd. just west of Military Trail on the north side-Call to confirm: Phone: 954-428-6577  or  www.muddywatersrestaurant.com for this week's SPECIALS  or CLICK HERE