WHAT'S THERE TO DO TONIGHT?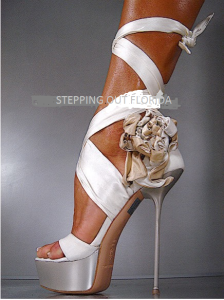 STEPPING OUT FLORIDA
        FRIDAY, AUGUST 21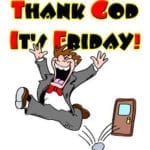 WE CONTINUE TO PROVIDE YOU WITH INFORMATION AND HUMOR…AND BOTH LIVE EVENTS & VIRTUAL!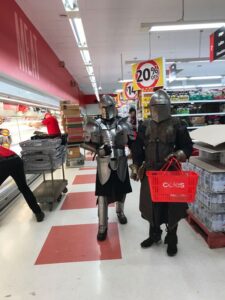 Medieval Protection: Suits of Armor  (Covid Protection-(as seen in Walmart)
Anyone else getting a tan from the light in the frig?
So let's get this straight:  there's no cure for the virus but it can be killed by sanitizer and hand soap?
__________________________________________________________________________________   
August 21-Pavilion Grille-Open! Live Music!
Angelo & "The Reminisce Band"/ Dinner Show
Come on in and enjoy Dinner & The Show with the wonderful dance music by Angelo & "The Reminisce Band" at 7:30pm, singing music of the 50s, 60s, 70s to today-   It's always a great night to get out and Meet, Mix, Mingle, Dine, and Dance at the Pavilion Grille in Boca Raton! Both Singles and Couples welcome! Dinner starts at 6pm; Music at 7:30pm.
Dinner Served from 6pm; Choice of $25 Dinner Entree Selections plus tax & tip or Three Course menu from $32 plus tax & tip. RESERVATIONS REQUIRED.  Limited Seating. Safety precautions will be in place. MASKS ARE MANDATORY.  Call 561-912-0000 for reservations or more information.
Pavilion Grille, 301 Yamato Rd, Boca Raton, 33431, is located in the lobby of the Seeman Holtz Building located on the NE corner of the intersection of Dixie Hwy and Yamato Road, and has distinctive large glass sides. FREE parking in the lot or garage and enter the lobby to a world of music and dancing.  www.PavilionGrille.com    What a great place to dine, dance and mingle!
Due to size limitations, all Evenings are limited and all tables will be six feet apart.There will not be seating around the Bar. There will be some limited Bar Tables available for Dinners as well. All tables, chairs, railings and counters will be sanitized. You must wear a mask which may be taken off while eating or drinking. MASKS ARE MANDATORY. Wearing a Mask protects you, protects the people near you and other guests and our staff. Many of our guests are immune compromised, Cancer survivor, Diabetics and are High Risk.
We are open for Lunch on Tuesdays through Fridays from 12 pm to 4 pm.     Thursdays- You can order Dinner to go or eat in until 4 pm;
We will be open for Dinner Shows on Tuesday, Wednesday, Friday & Saturday. Closed Sundays.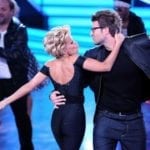 Tomorrow:
Join us Saturday, August 22-  Fusion Band / Dinner Show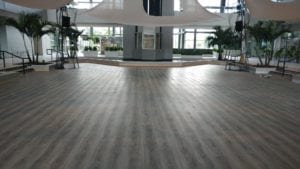 New Dance Floor!
New Flooring!
New Furniture!
                                         New Chef!
The Pavilion's New Chef Cristian, formally of Josephine's, Tavolino's and Casa de Angelo will add his distinct Italian touch to our menu.
_____________________________________________
August 21- Drive-In Movies are Back! "Monty Python & The Holy Grail"  in Fort Lauderdale
The FLIFF Drive-In Cinema series returns to a waterside spot near Fort Lauderdale's Pier Sixty-Six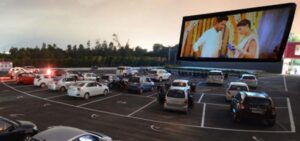 Hotel and Marina with a Sing Along / Quoteable Version -screening of "Monty Python & The Holy Grail." Gates open at 7 p.m. for the show at 8:30 p.m. (must be parked by 8:15 p.m.). There will be food trucks at site. Admission is $30 per car. More info. at FLIFF.com. Advance tickets can be purchased at FLIFF.com/fliff-drive-cinema.
August 21- Major League Baseball–MLB Schedule-(Today)
August 21- National Basketball Association-NBA Schedule (Today)-
August 21-Live Music on the Patio at Prezzo Tonight
Weather Permitting and possibly alternate Fridays-Reservations recommended to secure your outdoor table. Please remember, masks required when you're not seated at a table and you can not be served unless you have a table. PrezzoBoca.com | Park Place, 5560 N. Military Trail, Boca Raton  Call to confirm: 561-314-6840
August 21, 22, 23- Return of Live Music on the Patio at Farmer's Table
Great Food, Cocktails & Patio Views!  Voted 100 Best Al Fresco Restaurants in America by OpenTable;  All is socially-distanced, in one of Palm Beach County's largest outdoor facilities. Weekend Line Up:  Friday and Saturday,  6pm-9pm;  Sunday, 11am-2pm;  And All New: $7 Bar Bites Menu; Every day, starting at 5pm.  Farmer's Table Boca,  1901 N Military Trail, Boca Raton 33431   Call: 561.417.5836
August 21-"The Long Run" Band at Galuppi's
6:30pm-Tribute to "The Eagles"-Galuppi's restaurant & patio-bar in Pompano Beach-from 6:30pm to 11pm. Outdoor stage operating at 50% capacity. No standing room, dancing or lawn chairs. Face coverings are mandatory. Reservations recommended. Happy Hour 4-7pm. A selection of half priced appetizers will also be offered all night long. 1103 N Federal Hwy, Pompano Beach, FL 33062 Call to confirm: phone: 954-785-0226
August 21-Happy Hour at Tavolino in Coral Springs
Half off all drinks at the bar and cocktail tables; Tavolino Della Notte, 10181 W Sample Rd, Coral Springs, FL, 33065  Phone: 954-509-0046 TavolinoRestaurant.com
August 21-Virtual / Online Wine Tasting / "Yappy Hour"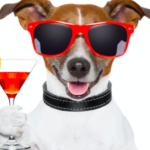 Yappy Hour-Every Friday With NOTDW (Nectar of the Dogs Wine)
8pm-Tune into "Wine Time with NOTDW," a weekly series running every Friday at 8 p.m. (or 5pm Pacific Time) on the Nectar of the Dogs Wine Facebook page. Learn more about the company's story and its passion for wine and supporting dog rescues (we donate a portion of our proceeds to rescues!). Each week will be dedicated to one of our local dog rescue partners to share their mission and let viewers know how they can help. Join us as we introduce one of our varietals each episode and talk to organizations including Live Love Animal Rescue, spcaLA, Bark Party and Love at First Mutt. For our Wine Time on Facebook,CLICK HERE To visit our website CLICK HEREor follow us on Instagram to learn more. Our wines are available to purchase on our website, contact us for shipping and delivery options. We are also offering private virtual wine tastings reach out to us for more information on how to schedule your private session.
August 21-Food Truck Fridays in Boca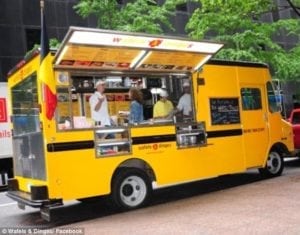 5:30pm to 9pm-Food trucks and live music! On each date, a different local park will be showcased and food trucks will bring sweet and savory dishes to make for the perfect outing!
Enjoy live music from local artist Summer Gill, and choose from several delicious food options from Travelin' Bones Barbecue, Ps561 Food Truck, Best French Fries, 30Slide, Giovanni's Gourmet Italian Ice, and Tropical Sips Food Truck.
Food Truck Fridays by Night: 5:30pm-9:00pm in 2020;    – Sanborn Square
Admission is FREE. For more information, CALL TO CONFIRM: 561-367-7073.
August 21-Muddy Waters Restaurant in Deerfield-

OPEN

–11am to 8pm
Friday Fish Fry at Muddy Waters;  "A Whole Lot of Key West Right Here in Deerfield Beach!"
Enjoy Samuel Adams Beer-Battered Fish of the Day-Happy Hour from 4pm to 7pm EVERY
 day and ALL NIGHT on MONDAYS-Half price select Cocktails and House Wines; Great Specials on Saturday and Sunday from 11am to 4pm-CLICK HERE to see-And home of the 79 cent clams and oysters on the half shell daily-Open Everyday from 11am till 2am; What a great way to kickoff the weekend! -At 2237 W. Hillsboro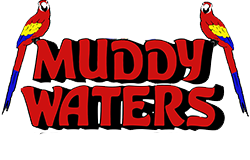 Blvd.-Deerfield Beach 33442- Info: 954-9428-6577 or www.MuddyWatersRestaurant.com  
Something different to do EVERY NIGHT at Muddy's: CLICK HERE
Don't forget Muddy Waters caters for parties, too!
SPECIAL EVENTS COMING UP:  TOMORROW!!  BBQ!!

September 5-Charcoal Barbecue!!  (First Saturday of every month)- Drink Specials All Day! LIVE BAND at 8pm!
August 21-The Boca Museum of Art-

OPEN (& Free Admission)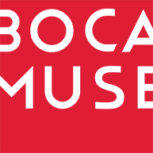 The hours will be Wednesday through Sunday, 11 a.m. to 7 p.m. and admission is FREE through September.Masks will be required.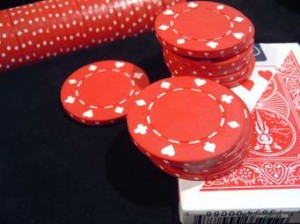 August 21-The Casino at Dania Beach-

OPEN
Casino, Concert Venue, Comedy Club! The newest casino in Broward County offers all new gaming featuring Las Vegas slot machines, the hottest card room in town, multiple dining options, live Jai Alai and more-301 E Dania Beach Blvd, Dania Beach, FL 33004 -Phone:  954-920-1511 or CLICK HERE
Note: Are you interested in a new job or know of someone who is looking? The new Casino in Dania Beach is still hiring Cocktail Waitresses, Bartenders, Cashiers, Security Agents & Housekeeping Personnel-Resumes should be sent to [email protected]
August 21-Virtual Wine-Tastings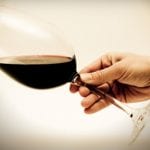 2pm-3pm-Every Tuesday, Wednesday & Friday;  Tasting Instructor & Guests: Ben Buddemeyer, General Manager, Vino Simpatico Wines; Which wine would you pair with the intense heat of a spicy hot entree? How about a luscious pizza burrata or a rich and mild Thai curry ? Tune in to Facebook Live at vinosimpatico on Tuesdays, Wednesdays and Fridays from 2-3 pm to join Ben as he pairs the beaches' most flavorful foods with the perfect wines to bring out the nuances in every bite. Can't tune in live? Watch Ben's pairing videos at www.facebook.com/vinosimpatico/videos any time! Our website: www.vino-simpatico.com
August 21-Music at Home
Nathan Nunz  has some  piano bar favorites! Selections from Billy Joel, Elton John, Van Morrison, Disney, The Beatles, and more. Just Click here:  https://www.facebook.com/livemusicathome/live/
August 21- Free "Stay-At-Home" Webinar Series- on Computer Skills
"GroovyTek" offers one-on-one, In-Home and Over The Phone personal technology training sessions for smartphones, tablets and computers to help Floridians navigate their technology. (especially geared to those 40 and older). The series will include 45-minute sessions. To see the different sessions and register, click below. All participants will be able to receive a free link to re-watch the sessions as well as a handy package of "How To" PDF's related to topics covered in each session. (Tuesdays: Staying Connected; Wednesdays: Staying Supplied; Thursdays: Staying Informed;  Fridays: Staying Safe)  Register at www.groovytek.com/webinar-register or call GroovyTek at 561-560-0123 for help scheduling or to ask any questions related to the series.
August 21-Conversation Cafe (Virtual)-Practice the English Language
2pm-Practice English on Zoom or WhatsApp Every Thursday and Friday-40 minute sessions; All are welcome but availability is limited and attendees must register in advance; Reserve your spot by emailing Tom at [email protected] by 4pm the day before the class you's like to attend.  (Sponsored by Boca Helping Hands)  CLICK HERE
August 21-Free Yoga  (Every Week Day Morning) (And SEE MANY More FREE VIRTUAL EVENTS on our Front Page; Just Click Here and then scroll down!)
7:45am-Entrepreneur Support Facebook Group And at 8:15am; Real Estate Education at 10am-See Regena's Facebook Page  (Regena Rosa-Celeste Ozeryansky) Click here
___________________________________________
 Where to Find Live Music:    (Call Venues to Confirm)      
(MORE on the front HOME page!  CLICK HERE &  Scroll down to 'Ongoing')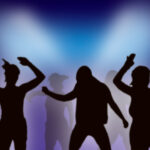 Boca:
Check out "Our Place" in the Boca Raton Plaza Hotel at 2901 N. Federal Hwy., Boca Raton, call 561-750-9745;  Crazy Uncle Mikes at 6450 N. Federal Hwy. in Boca, CrazyUncleMikes.com or call 561-931-2889;  The Funky Biscuit, 303 SE Mizner Blvd., Boca , call 561-395-2929 or funkybiscuit.com
Delray:
Arts Garage at 94 NE 2nd Avenue in Delray Beach at artsgarage.org or 561-450-6357;  Bostons on the Beach at 40 S. Ocean Blvd.  in Delray Beach, call 561-278-3364;   Johnnie Brown's at 301 E. Atlantic Ave. in Delray, JohnnieBrowns.com or call 561-243-9911;   Silverball Museum at 19 NE 3rd Ave. in Delray Beach, call 561-266-3294; Magic Bus (Classic Rock) at  The Blue Anchor Pub  at 804 E. Atlantic Avenue in Delray Beach, call to confirm band, 561-272-7272
Boynton and North:
Rhum Shak at 802 Lake Avenue in Lake Worth, call 561-755-7486;  Mathews Brewing Company, 130 S H St., Lake Worth
mathewsbrewingcompany.com      Das Bier Garden at 1203 Town Center Drive in Jupiter, call 561-776-8669; Ravish at 210 E. Ocean Blvd., Lantana  ravishkitchen.com;   Old Key Lime, 300 E Ocean Ave, Lantana  oldkeylimehouse.com
West Palm Beach:
Copper Blues Rock Pub, 550 S. Rosemary Ave., call 561-404-4101; The Blind Monk, 410 Evernia St.,  Click here;  Blue Martini, 550 S Rosemary Ave, Click here;  City Place on the Plaza, 500 S. Rosemary Avenue, Clematis by Night in Centennial Sq. (Fri. & Sat. 7pm), E. R. Bradley's, 104 Clematis Street, Click here O'Shea's Irish Pub, 531 Clematis, Click here Renegades Country Bar & Grill, 600 Village Blvd. and Respectable Street, 518 Clematis St., Click Here
___________________________________________________________________________
Restaurants Coming:
Coming to Mizner Park in Boca this spring:  Calaveras Cantina, a Mexican eatery with a Jupiter location; Lost Weekend, the Boca Raton relative of a West Palm Beach bar filled with billiards, games, art and craft brews; Subculture Coffee, a café from the same owners behind Lost Weekend; Strike 10, a bowling alley; and Cielito Artisan Pops, offering high-end frozen desserts.
___________________________________________
    (

May Be Changes Below Due to Covid- Call First to Confirm)
To see 95 different local places to go for Happy Hour:
Norton Museum of Art- "Art After Dark" NOW on FRIDAYS--5pm to 10pm-FREE ADMISSION–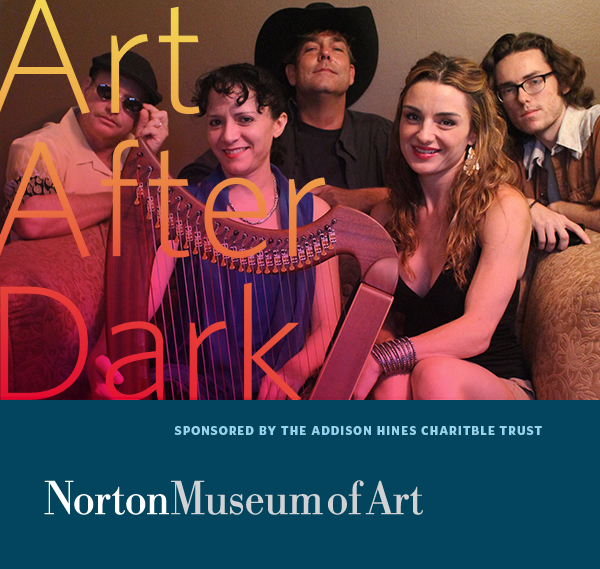 The Norton's most popular weekly program (changes every week) – Food and beverages are served from the museum's café, Fratelli Lyon, which offers an à la carte dinner menu from 5pm to 8:30 p.m. For reservations or to call to confirm; 561-832-5196 x 1123, or email [email protected]  Norton Museum is located at 1451 S. Olive Ave. in West Palm Beach; email [email protected], or visit norton.org.
Live Band at Galuppi's-OPEN
Galuppi's restaurant & patio-bar in Pompano Beach-from 7pm to 11pm.Happy Hour 4-7pm. A selection of half priced appetizers will also be offered all night long. 1103 N Federal Hwy, Pompano Beach, FL 33062 Call to confirm: phone: 954-785-0226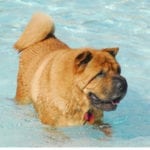 Woofing Waters Dog Park & Marina at Quiet Waters Park–Now open- The 2 acre-space in the NW corner of the park includes separate areas (grass and hard surface) for large and small dogs with assorted water features. Cost is $5 for a daily pass, $25 per household for a seasonal pass which is also good at Barkham at Markham Park. For information on vaccination rules and other guidelines, call 954-357-5100 or Broward.org
Bridge-Join for lunch and an ACBL-sanctioned duplicate bridge game. 11:30 a.m. Boca Raton Community Center, 260 Crawford Blvd., Boca Raton. $6. Call to confirm: 954-598-5856.
Movie Time at the Library-Call for movie information. 1 p.m. Highland Beach Municipal Library, 3618 S Ocean Blvd., Highland Beach. Free.  Call to confirm: 561-278-5455.

"Free Roll"-Free Poker Tournaments- At the Big Easy Casino–(formerly "Mardi Gras" Casino)- 831 N Federal Hwy, Hallandale Beach, FL, Call to confirm: 954-924-3200 or email:  [email protected]  Hours of Operation: Sunday-Thursday 9:00am-3:00am;  Friday & Saturday Open 24hrs-Free Tournaments every night at 6:50pm
The Rooftop@1WLO– Check out the new rooftop lounge with light bites at 1 W. Las Olas Blvd., Fort Lauderdale. It is the latest from Fort Lauderdale's The Restaurant People, and located on the 7th floor of the One West Las Olas Building (hence the 1WLO name)-Call to confirm or CLICK HERE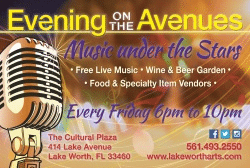 Evening on the Avenues-6:00 pm – 10:00 pm-The FREE weekly outdoor event features live music, wine and beer garden, and food and specialty item vendors. At The Cultural Plaza-414 Lake Avenue-Lake Worth  33460 For more info and to confirm: 561-493-2550  or www.LakeWorthArts.com  Contact:  [email protected]  or 561-533-7335
Delray Beach Community Dance Jam–7:15 pm – 10:00 pm-Veterans Park Indoor Center-802 NE First St.-Delray Beach-Price: $5.00-The freestyle dancing community event includes instructor-led warm-ups, breathing, meditation and conscious, spontaneous movement.  DJ Dee spins a non-stop eclectic mix of world music, pop, reggae, Latin and rock. Kids are welcome.  Info and call to confirm:  561-243-7350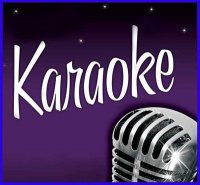 Karaoke at Flip Flops Dockside Eatery– Named 2nd by New Times  in the Top Ten best Karaoke Spots in Palm Beach & Broward counties)-You can start the weekend off right at this seaside bar that aims to bring Key West to Ft. Lauderdale. Every Friday night, Robert Lavalle hosts a night dedicated to karaoke starting at 7:30 p.m. If you need liquid courage, they proudly offer a happy hour all Friday where beer, wine, and well drinks are only $3.  Located directly on the Intracoastal at: 3051 NE 32nd Ave.-Fort Lauderdale, Fl 33308  Call to confirm: Phone:  954-567-1672   Email: [email protected]
SCROLL DOWN FOR MORE KARAOKE!
IMAX Theater Is Better Than Ever
The Museum of Discovery & Science IMAX Theater-For Info, Click HERE or www.MOD

S.org
IMAX 3D- Located at 401  SW 2nd St. Fort Lauderdale-Call to confirm: Phone:  954-713-0930
NOTE: The AutoNation IMAX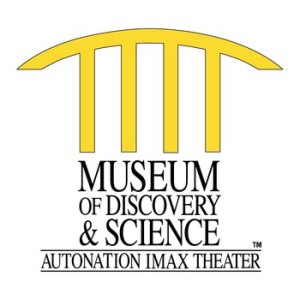 Theater has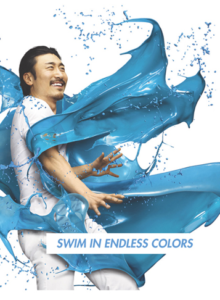 upgraded their projection and sound system to IMAX with 4K Laser; Wait till you see the new IMAX with laser system!  Groundbreaking movie projection technology will transform the AutoNation IMAX 3D Theater experience into one of the most extraordinary theater experiences in the world.
Now the AutoNation IMAX 3D Theater will be the only place in Florida, and one of only a few in the world, to offer 2D and 3D movies using the new IMAX WITH LASER system.  For IMAX Movie Schedule, CLICK HERE
Free Concert in Pompano Beach-Music Under the Stars events are 7 p.m. the second Friday of most months on the Lawn at Atlantic Boulevard and Pompano Beach- Info and call to confirm:  954-786-4111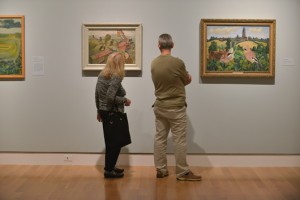 Norton Museum– There's much to celebrate at the Norton this month: The Museum reopened after a five-week hiatus to re-install galleries and prep for construction.  Come visit to view your favorite works in a new context. For info and to confirm. on Exhibitions, Programs, Tours, Art After Dark, Theater Lab (new), and more, CLICK HERE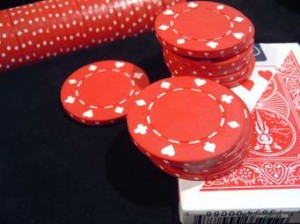 The Casino at Dania Beach-OPEN! Casino, Concert Venue, Comedy Club! The newest casino in Broward County offers all new gaming featuring Las Vegas slot machines, the hottest card room in town, multiple dining options, live Jai Alai and more-301 E Dania Beach Blvd, Dania Beach, FL 33004 -Call to confirm: Phone:  954-920-1511
Note: Are you interested in a new job or know of someone who is looking? The new Casino in Dania Beach is still hiring Cocktail Waitresses, Bartenders, Cashiers, Security Agents & Housekeeping Personnel-Resumes should be sent to [email protected]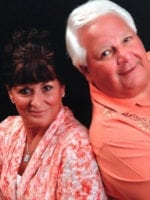 The Doo Wop Kids- (Vinnie & Mary Ann)-Specializing In Doo Wop, Disco, Motown, R&B, Rat Pack & All The New Dance Sounds- Click to hear this really fun Doo Wop group and where they are performing next: DooWopKids.com  or email: [email protected]
Business Networking- This networking event focuses on creating relationships that translate to new business. Don't miss this Free Opportunity to help your business grow- Hosted by a different Chamber member on the 2nd Friday of every month.  -Hosts can give a brief presentation of their business at the event.  To host contact chairperson, Joel Pashkin 954-290-5154  Time: 8:00 am – 9:00 am Location: First Congregational Church of Ft. Lauderdale -2501 NE 30th Street Fort Lauderdale, FL 33306-  Email to confirm: [email protected]   Continental Breakfast Served,  Business Card Exchange, Free on site parking,  Networking for those who like to start their day with new prospects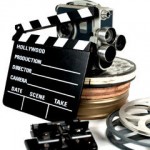 Movies- "Cafe Cinematheque Foreign Films" with Shelly Isaacs is every Friday at 1:00 p.m. at Movies of Lake Worth 561-968-4545 ( and Thursday at 10:30 a.m. at Movies of Delray-For info, call 561-638-0020 – Visit moviesofdelray.com for more information.)  Also, watch "Movie Talk" with Morrie Zryl on wrpbitv.com Fridays at 6 a.m. (and Thursdays at 6pm)  AND, Larry Ferber has a movie club 10 a.m. every Sunday at the FAU Living Room Theatres on Glades Road in Boca, followed by discussion- Call to confirm 757-617-1936 and for more information.
Flagler Green Market in Fort Lauderdale 5 p.m. to 11 p.m. most second Fridays of the month, Call to confirm, 954-785-7475
Green Market in Fort Lauderdale-11 a.m. to 6 p.m. most Fridays The Sanctuary Church, 1400 N. Federal Highway, Fort Lauderdale, Call to confirm-954-564-7600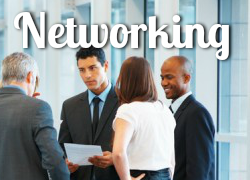 Networking-Scroll down to see those listed below and more- Everyday in various locations- CLICK HERE
SCROLL DOWN TO SEE KARAOKE AT THE BOTTOM OF THE PAGE: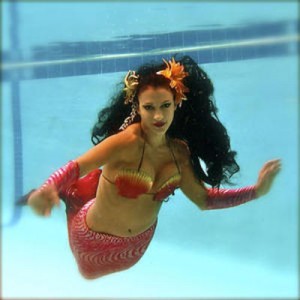 The Mermaid Show-–Every Friday at 6:30pm-Free Admission (but any drinks you buy will cost you!) -As seen in the film "The Right Stuff." Submerged lasses swim in a hotel pool, past windows behind the hotel bar, during 30-minute shows. P.S. Get there early (5:30pm) and get a seat near a porthole! The place gets packed!–At the Wreck Bar in the Sheraton Fort Lauderdale Beach Hotel-1140 Seabreeze Blvd.-on Route A1A-Fort Lauderdale 33316-Info and to confirm: 954-524-5551- To see what they look like, Click here:  
https://www.youtube.com/watch?v=reNHSUDYBDc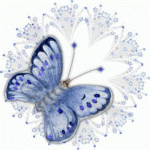 Swamp Tours, Canoe Trips, Guided Bird, Butterfly and Wildflower Walks and more-Join a volunteer naturalist for an early morning nature walk and see how many birds and other critters you can spot.  Learn about the migratory and year-round residents of the Refuge and their habitat.  Your guide will discuss the marsh ecology, answer your questions and identify the birds, butterflies, plants, reptiles and anything else you might find along the way. For information about the Refuge, and their other events, visit www.loxahatcheefriends.com or call the Visitor Center to confirm at 561-734-8303.  The Refuge is located at 10216 Lee Road, Boynton Beach, off U.S. 441 between Atlantic Avenue and Boynton Beach Boulevard.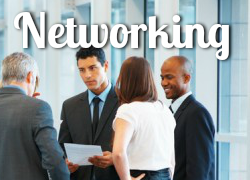 Networking-LOTS of Breakfast networking and more- Everyday in various locations- CLICK HERE
Country Line Dancing Lessons- Tuesday through  Saturday– At Renegades in West Palm- For more than 12 years, Renegades has been one of West Palm Beach's favorite hangouts — Swing by and enjoy the spectacular 10,000-square-foot setting with 75 TVs, a mechanical bull, live music, and down home food from nachos topped with award-winning chili to crispy wings; just throw in a couple of beers-Located on Village Boulevard-600 Village Boulevard-West Palm Beach, FL 33409-Call to confirm: 561-683-9555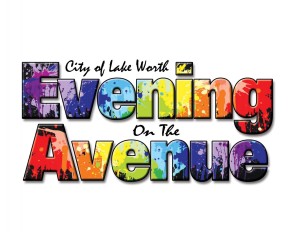 Evening on the Avenue– In Cultural Plaza-Lake Worth--6pm to 10pm-A free music and arts event is held the first and third Fridays of every month-Each year Evening on the Avenues reinvents itself bringing new and exciting music, art, street performers and activities to Downtown Lake Worth-Visitors can stroll from Dixie to the Cultural Plaza on both Lake and Lucerne Streets visiting Art Galleries, Wine & Beer Garden, Food Trucks, Shops and the many wonderful restaurants, both old and new- Bands of every genre will be performing at the mid-town outdoor Cultural Plaza-Puppet shows, arts and crafts vendors and street performers appear on street corners and in every nook and cranny of the town-Side streets feature classic car exhibits, music, exotic foods and clothing, and lots of family fun-Info: DCA (Downtown Culture Alliance) – At 414 Lake Avenue-Call to confirm: 561-533-5272                            
Happy Hour-Every Friday-At the Martini Bar in Gulfstream Park– Wednesday- Friday from 4pm to 8pm and Saturday, 7pm to 8pm-$5 Tapas and Martinis–Half off beer, wine by the glass, Champagne splits and House liquor-Also a Happy Hour menu-DJ music from 6pm to 10pm-Mention Tony Major Events-Hallandale Beach 33009-East of I-95 and Hallandale Beach Blvd.-2nd Floor in the Village at Gulf Stream–For info and to confirm: MartiniBarGulfstream.com or 954-589-2679
Music At the Hollywood Beach Theater-7:30pm to 9pm-every Friday-Live Jazz, Blues, Pop and more- along Hollywood's signature 2.5 mile 'Broadwalk-'Charming oceanfront cafes-Free Admission-Info and to confirm: 954-924-2980-East of A1A at Johnson Street and the ocean
Every Wednesday through Saturday, every week-At The Best Cellar-8pm to 10pm-the best sit-down educational tasting of fine wines-comfortable and fun-Cover: $15-The evening is free with the purchase of 6 bottles or more totaling $150-Also a perfect place for your next  meeting, function or special event-At 1408 NE 26th Street-Ft. Lauderdale (Wilton Manors) -954-630-8020 (Directions: I-95 to Oakland Blvd., east to Dixie Hwy., right on Dixie, left on 26th, in the plaza on-the right)-Call to confirm
Blue Jean Blues-Ft. Lauderdale's Jazz and Blues Club- Happy Hour-5pm to 8pm-Different bands every Friday-9pm to 1am-at 3320 NE 33rd St.-Ft. Lauderdale Fl 33308-(2 blks. N. of Oak. Pk. Blvd. & A1A)-www.bjblive.com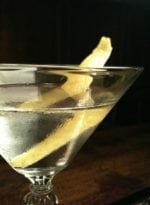 See all Happy Hours by visiting the page entitled "Happy Hours" in the Directory , or just CLICK HERE
( Call venues to confirm)
Karaoke Fridays in Margate– Karaoke from 10pm to 2am-bucket specials-Mugshots Bar and Grill of Margate-1049 St. Rd. 7-Margate-Call to confirm: 954-974-4420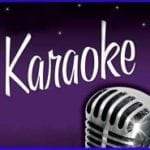 Karaoke in Ft. Lauderdale-9pm to 1am-With JD and Lisa B-At 2528 N. Federal Hwy.-Ft. Lauderdale-Call to confirm: 954-563-9393
Karaoke in Sunrise–The Inn Field Bar & Grill -11439 W. Oakland Park Blvd.-Sunrise- Karaoke Friday nights-Win a $25 bar tab-Info: Wendy, Rising Star [email protected] Facebook: Wendy Meverden    www.myspace.com/rstarprod1     Call to confirm: 954-593-9705
The Blind Monk Restaurant and Wine Bar in West Palm Beach– a new casual bar with a wine and craft-beer focus-Ben Lubin, a former U.S. Marine, decided to venture into the hospitality business with this small spot on Evernia Street that debuted last August. The food menu is sparse but traditionally wine-friendly-One special each week will be featured;The eatery's name honors Don Perignon, who was, in real life, a blind monk so an alcohol connoisseur's menu features more than 90 wines by the glass, and 300-plus bottles on the list, representing every wine-growing region around the globe. There's a hand-picked selection of microbrews, plus espresso and numerous sparkling juices for the teetotalers- 410 Evernia St., West Palm Beach; Call to confirm: 561-833-3605 Open daily, 3 p.m. to 1 a.m.
Kitchen 305–Located in the Newport Beachside Hotel & Resort, Kitchen 305 offers upscale dining in a chic setting- This 3,200-square-foot restaurant features a 40 foot bar, live music, and a weekly line-up of events- As seen on NBC's South Florida Today,  the restaurant has been touted as Miami's number one "Eat Now" on the Hot List-Open 7 days a week-Located at 16701 Collins Avenue-Sunny Isles Beach, FL 33160- For Info and Reservations Call to confirm:  305 -749-2110
Free Friday Night Dinner and Service–Sabbath Service at 5:30pm followed by a full dinner free of charge-Chabad of Highland Lakes is the only synagogue in which you do not need to pay a membership, nor on holidays, with free dinner every Friday and usually 25 to 30 people in attendance- Saturday service at 9:30am  followed by a full complimentary Kiddush Lunch and Chulent, with mingling and meeting new people- Sunday service 9:30am followed by a full breakfast- free of charge-everyone welcome-2601 NE 26 Avenue-North Miami Beach   (26 Ave/Dixie and 211 St corner house)-Info to confirm:  305 -770-1919-Register at: http://www.chabadchayil.org/