WHAT'S THERE TO DO TONIGHT?                                                                                                                            
STEPPING OUT FLORIDA
WEDNESDAY, MARCH 10
WE CONTINUE TO PROVIDE YOU WITH INFORMATION AND HUMOR…AND BOTH LIVE EVENTS & VIRTUAL!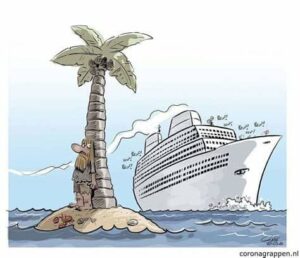 (Choosing to Stay Shipwrecked Over A Coronavirus Cruise Ship)        
_______________________________________________________________                               
March 10-Live Comedy Show on Zoom-FREE
11pm-The comedy club experience direct to your living room. Live Comedy On Zoom features the best and brightest touring stand up comics, who under normal circumstances would be busy performing at comedy clubs from coast to coast. Every Sunday and every Wednesday is a new line up and performers can be found by Clicking Here:  LiveComedyOnZoom.com
March 10- Jai-Alai is Back! At the Casino in Dania Beach
Also Saturday and Sunday- At The Casino at Dania Beach | 301 E Dania Beach Blvd, Dania Beach, FL 33004  For the Roster and Schedule, CLICK HERE
March 10- Drive-In Movies are Back! At the Lake Worth and Sunrise Swap Shops  (see movies & times)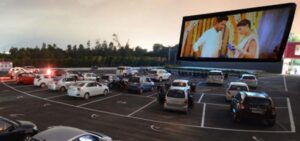 Lake Worth: NOW SHOWING:  The Little Things, Tom & Jerry: For prices and times-Movies at various times; Located at 3438 Lake Worth Road-Call 561-965-4518  For more details,  CLICK HERE
Sunrise:  NOW SHOWING: Judas & The Black Messiah, Boogie, Fatale, The Little Things, Tom & Jerry, Chaos Walking, Raya & The Last Dragon- At the Fort Lauderdale Swap Shop, 3291 W. Sunrise Blvd., Ft. Lauderdale 33311 Phone: 954-791-7927-Movies start at 7pm nightly-FREE Movie Ticket Tuesday Only; 2nd showings also; To see the movies playing and times -see Facebook CLICK HEREor for more details, CLICK HERE
March 10-Muddy Waters Restaurant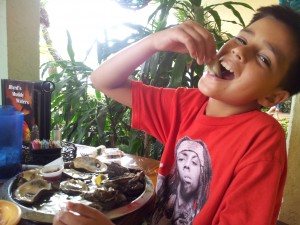 Do you love Oysters? Oysters are only  99 cents all day long at Muddy Waters Restaurant-2237 W Hillsboro Blvd,,  Deerfield Beach, FL   954-428-6577    -OPEN 7 DAYS A WEEK- Sunday to Thursday 11AM -9PM;   Friday & Saturday 11AM to 10PM
muddywatersrestaurant.com(See photo:  Even 8 year old, Matteo, loves eating oysters!)  Scroll down to see what's happening TONIGHT!
So much doing at Muddy's-CLICK HERE!
Home of the 99 cent clams and oysters on the half shell daily-Everyday has a different special (check them out on this website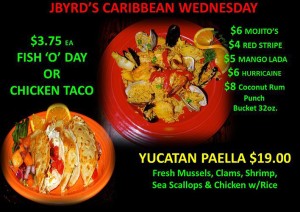 every day of the week!) Today's deal: Try the Island Tacos (fish or chicken) for only $3.75 each for lunch / dinner-Also Jerk Chicken Philly for $9.99-Wash it down with a "Jamaican Me Crazy", Mojito, Hurricane Coconut Rum Punch, Rum Runner, PartyRita, Pain Killer and more-(Note: to lady pirates: quite a few 'Tommy Bahamas' types frequent here, even for lunch)-AND Happy Hour Every day of the week from 4pm to 7pm (and ALL NIGHT MONDAY NIGHT)-Stop by, relax and slip into "Island Mode"- 2237 W Hillsboro Blvd.-Deerfield Beach 33442  -Call 954-428-6577  or www.MuddyWatersRestaurant.com
Remember Muddy Waters caters for parties!
                                                                    NEW LOCALLY BREWED CRAFT BEERS ON TAP!                 
SPECIAL EVENTS COMING UP:

APRIL 3-CHARCOAL BBQ!  (The first Saturday of every month!)
___________________________________________________________
March 10 to 14-Paragon Movie Theater is Open (Also in Coral Springs and Davie)
(Formerly Frank Movie Theater)-Open every Wednesday through Sunday, Frank Theatre is located at 14775 Lyons Road at Delray Marketplace in Delray Beach 33446; Phone: 561.865.9487  To see what's showing TODAY, CLICK HERE
March 10-Psychedelic / Funk Dance Night
7pm to 11pm-Dance Night; Talk about funky!!! These guys bring the house down every Wednesday with world class funk jams! Bring your horns and get funky In the house!-At Double Roads Tavern in Jupiter–For more info:  CLICK HERE– 251 South Highway 1, Jupiter 33477  Call to confirm: Phone: 561-203-7061  For the Calendar and Schedule Changes, CLICK HERE
March 10-Casino at Dania Beach-

Happy Hour &

FREE

Gift Giveaways TODAY !
3pm to 6pm-Every Wednesday-First 180 guests receive a gift (while supplies last and limit one per guest)- Open to all Players Club Members (must present your Players Club Card and ID at the Sunrise Bar Stage)- 50% Off Drinks-The Casino at Dania Beach | 301 E Dania Beach Blvd, Dania Beach, FL 33004    Casino, Concert Venu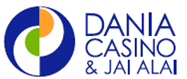 e, Comedy Club; Try out an all new gaming and see some shows;-Phone: 954-920-1511 or for entertainment schedule, click here:www.casinodaniabeach.com/entertainment
March 10- "The Flyers" Band- Live Every Wednesday at Johnnie Brown's
8pm- At Johnnie Brown's, 301 E. Atlantic Avenue, Delray Beach- $5 Whiskey and $1 Wings-For more info. click here: https://johnniebrowns.com/          and for the schedule of events, CLICK HERE
March 10-The Fab 2 & Friends at Galuppi's
5:30pm to 9pm- At Galuppi's- Gary Wayne of The Long Run (Eagles Tribute) joins Thomas (Anthology Beatles tribute) for a night of British Revolution music including The Beatles, Rolling Stones and many more popular bands from the past decades of Rock n Roll. Outdoor stage operating at 50% capacity. No standing room, dancing or lawn chairs. Face coverings are mandatory. Security will be present to ensure the safety of all our guests and staff. Reservations recommended. Galuppi's is still operating at a reduced Capacity. reservations:  954-785-0226. Happy Hour Drinks from 4pm to 7pm-At Galuppi's,  1103 N Federal Hwy, Pompano Beach, FL 33062 CLICK HERE
March 10- Whiskey Wednesdays or WingIt Wednesday at the Dubliner in Boca
7:30pm to 11:30pm-Come join us for $5 select Bourbon, Scotch, and Whiskey;  Also, 50% off our select top shelf spirits; In Mizner Park, Boca Raton-For more info, and to confirm:  561-620-2540 or CLICK HERE
March 10-Virtual Wine-Tasting  Wednesday 
2pm-3pm-Every Tuesday, Wednesday & Friday;  Tasting Instructor & Guests: Ben Buddemeyer, General Manager, Vino Simpatico Wines;  We specialize in small-batch boutique wines, so we occasionally end up with very limited quantities of some truly amazing wines. Tune in to Facebook Live  at vinosimpatico  from 2-3 pm to join Ben as he highlights one of these exceptional wines in an extra special virtual tasting event. Can't tune in live? Catch Wine Ltd. Wednesday videos at www.facebook.com/vinosimpatico/videos    Our website: www.vino-simpatico.com
March 10- Webinar Series (Computer Skills)
"GroovyTek" offers one-on-one, In-Home and Over The Phone personal technology training sessions for smartphones, tablets and computers to help Floridians navigate their technology. (especially geared to those 40 and older). The series includes 45-minute sessions. To see the different sessions and register, click below. All participants will be able to receive a free link to re-watch the sessions as well as a handy package of "How To" PDF's related to topics covered in each session. (Tuesdays: Staying Connected; Wednesdays: Staying Supplied; Thursdays: Staying Informed;  Fridays: Staying Safe)  Register at www.groovytek.com/webinar-register or call GroovyTek at 561-560-0123 for help scheduling or to ask any questions related to the series.
March 10-Free Yoga & More
(MORE FREE VIRTUAL EVENTS on our Front Page-Click here & Scroll down!)
                   ____________________________________________
Restaurants Coming Soon:
Vinos Wine Bar and Cocktail Lounge  will rejoin three other Vinos Wine Bar locations (Galt Ocean Mile, Key West and Coconut Grove) and Chelley's Hotsy-Totsy Bar & Grill and Sidecar Speakeasy in Hollywood (the Vinos speakeasy will be called Sidecar 2). The new Vinos takes over a former bank at 901 E. Las Olas Blvd. in a Spanish-style building perfectly suited for its new tenants, with large Las Olas-facing windows, arched transoms, wrought-iron flourishes and a covered front patio for outdoor noshing and people watching. Vinos Wine Bar and Cocktail Lounge is at 901 E. Las Olas Blvd., Fort Lauderdale. Call 954-765-6730 or visit VinosWineBars.com
Calaveras Cantina, opening Spring '21 – This Mexican restaurant was supposed to open in early 2020, in the spot where Junior's Restaurant was in Mizner Park. It's now planned for this spring. The other location is in Jupiter.
Strike 10 Bowling, opening Summer '21 – It's not an eatery, but it will have food, and was supposed to open in 2020. Strike 10 Bowling Alley is moving into the former Uncle Julio's spot with full lanes and a few mini lanes. The Strike 10 Bowling location at Gulfstream Park offers a hookah lounge, billiards, a sports bar and more.
American Social, opening Fall '21 – With restaurants in Fort Lauderdale, Miami, Tampa and Orlando, this casual sports bar is planning to open in Boca Raton in fall 2021.
                      (

May Be Changes Below Due to Covid- Call First to Confirm)
Happy Hour is back!
(Call places just to confirm)
FOR KARAOKE, SCROLL DOWN!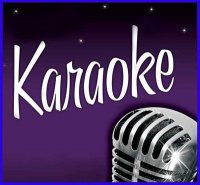 Karaoke at Inkwell Pub on Wednesday Nights-(Rated 8th in the Top Ten Best Karaoke Spots in Palm Beach and Broward Counties) -Hidden in a Margate strip mall is the opportunity to earn a free sake bomb if you sing Karaoke. Another bonus is the wide selection of craft beers and board games available if you're looking to distract yourself until you take over the small singing space. Located at 238 North State Rd 7-Margate, FL 33063 Contact to confirm: [email protected]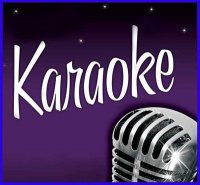 Karaoke at Murphy's Tavern on Wednesday Nights-(Rated 6th in the Top Ten Best Karaoke Spots in Palm Beach and Broward Counties)-6:30 p.m. to close at 1 a.m., this Fort Lauderdale Irish pub lets you try your hand at Karaoke. There is traditional American bar food on the menu in addition to Irish fare, which might inspire you to sing Van Morrison, U2, or Sinead O'Connor. Located at 2925 E Commercial Blvd-Fort Lauderdale, FL 33308    Call to confirm: Phone: 954-491-3430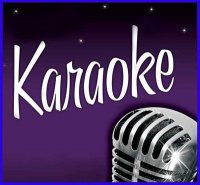 Karaoke at Cheers Restaurant and Bar-(Rated 4th in the Top Ten Best Karaoke Spots in Palm Beach and Broward Counties)-Wednesday nights (AND Tuesday nights) Over two nights a week, this Sunrise bar not only features Karaoke hosted by Frantz from 9 p.m. to 1 a.m. but also doubles as a ladies night. Women get half-off all drinks, while men get the chance to impress with their Elvis Presley renditions. Located at 8931 W Oakland Park Blvd- Sunrise, FL 33351   Call to confirm: Phone: 954-749-1337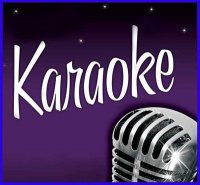 Karaoke in Lake Worth-Dan Renken hosts an early Karaoke show every Wednesday-6pm to 9pm- At Avanti's Italian Restaurant- Avantis has a brand new menu, so bring your friends, and your appetites, and your singing & your thirst -Happy Hour-Located inside the Winston Trails Golf Club-6101 Winston Trails Blvd-Lake Worth, FL-Phone: 561-439-3700- Call to confirm

Live Music in Mizner Park- Bands Change Weekly; At Max's Grille in Mizner Park in Boca Raton-8pm –11pm-Every Wednesday-Enjoy today's hits and yesterday's classics-Call to confirm: 561-368-0080
The Susan Merritt Trio-Every Wednesday, Jazz Night, 7pm to 10pm-No Cover; Paul Batitsky, piano;  Susan Merritt, bass; Marty Campfield, drums-Cafe Centro; 2409 N. Dixie Hwy., West Palm Beach 33407; call to confirm: 561-514-4070;  Contact: [email protected] or 561-835-0382
Ladies Night at The Locale in Boca-Every Wednesday-Half off cocktails, wines by the glass and beer–499 S. Federal Hwy., Boca Raton 33432  Call to confirm: Phone: 561-325-8000
FREE Tai Chi Classes-Every  Wednesday from 1pm– 2pm. (Also every Monday from 5pm – 6pm)  Come relax your mind and your body at ATOM's Wellness Center-Tai Chi is a low-impact, slow-motion exercise that can treat and prevent many health problems; and anyone can do it! Tai Chi assists in muscle strength, flexibility, and balance. Tap into the amazing healing power of Tai Chi today! ATOM'S Wellness Center also offers a variety of other wellness classes and seminars such as: meditation, nutrition, health benefits of drinking tea, and learning about Acupressure. Atom's Wellness Center- At 100 E Broward Blvd., #100, Ft. Lauderdale, FL 33301 Call to confirm: phone: 954-763-9840

"Free Roll"- Free Poker Tournaments-at the Big Easy Casino-(formerly "Mardi Gras" Casino)- 831 N Federal Hwy, Hallandale Beach, FL, Call to confirm: 954-924-3200 or email:  [email protected]
Trivia Night at Saltwater Brewery-Head to the brewery for trivia night Wednesdays from 7 to 10 p.m. It's open to everyone over 21 and food trucks are serving up meals starting at 4 p.m. Pro tip: the answer to the first question will be posted on their Facebook page! 1701 W. Atlantic, Delray Beach; Call to confirm:  561-865-5373; saltwaterbrewery.com
Wine Wednesdays at Tavolino Della Notte in Coral Springs
Half Priced Bottles of Wine Under $100- All Day, Every Wednesday- 10181 W Sample Rd, Coral Springs, FL, 33065- Info.& Reservations: 954-509-0046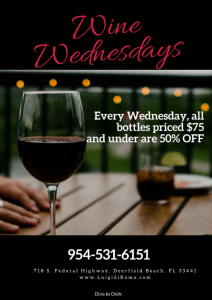 Wine Wednesdays- At Luigi di Roma-Every Wednesday, all bottles priced $75 and under are 50% off-(Dine in Only)   718 S. Federal Hwy., Deerfield Beach, FL 33441  Call to confirm: Phone: 954-531-6151
Improv Games Drop In Class– 7:00 PM – 9:00 PM -"Improv U"-Two hours of Improv for just $10! Fun games and exercises designed for newcomers and advanced players too; Laugh, play, and have fun all while meeting new people in a safe and supportive environment. Great for actors, artists, stand up comedians, accountants and everyone in between. Join us at The Improv U Drop In! Held at 105 NW 5th Avenue, Delray Beach 33444-call to confirm: 1-855-561-4242 or CLICK HERE
Happy Hour-At "Tavern on the Glades"-At Whole Foods in Boca Raton, Coral Springs, Pompano and Wellington-4pm to 7pm save $2 on draft beer, wine by the glass, personal size pizzas & burgers Monday- Friday-Call to confirm
Divorce Support Group of Delray-6:30pm to 8pm-Divorce Support Group for newly separated and post divorced. Also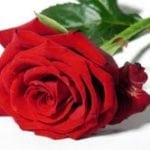 helpful if you have lost a spouse. Wednesdays, 6:30 – 8pm.  One time Registration fee of $36 (tax deductible donation to the Toby Center) and $36 monthly meeting fee. Held at 100 E. Linton Blvd, Suite 104B. Call to confirm:  561-244-0010 for details. Also ask about our Individual Divorce and Parent Coaching.

Adult Support Groups-Moving Forward for Widows & Widowers; Weekly, Wednesday, 1:00-2:30 p.m.-Cost: $5.00 per one session or $100 unlimited for the year. No appointment necessary. You may join these groups at any time. Faulk Center for Counseling, 22455 Boca Rio Road, Boca Raton- For more information and to confirm:  561-483-5300.

Adult Support Groups-"Divorced and Separated" or "Life Issues" –Each group isWeekly, Wednesday, 6:00-7:00 p.m.-Cost: $5.00 per one session or $100 unlimited for the year. No appointment necessary. You may join these groups at any time. Faulk Center for Counseling, 22455 Boca Rio Road, Boca Raton- For more information and to confirm: 561-483-5300.
West Boca Toastmasters- Come to an organization that helps develop your public speaking skills- Meetings are held at Olympic Heights High School at 7pm on Wednesdays-Located at 20101 Lyons Road, Boca Raton- For more info & to confirm:  561-716-6816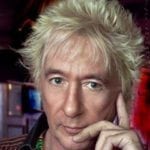 Rod Stewart Tribute Show-7:30pm to 9:30pm-Every Wednesday, George Orr comes to life as Rod Stewart-FREE Admission-The Field Irish Pub-3281 Griffin Road-Dania Beach-Call to confirm: Phone: 954-964-5979 or www.TheFieldFL.com or their event schedule: CLICK HERE
Max's Grille in Boca
–  Live Music Every Wednesday – 8pm to 11pm–404 Plaza Real in Mizner Park, Boca Raton, Florida 33432- Call to confirm: Phone: 561-368-0080- For more details,
CLICK HERE
Join The Gardens Mall Walking Club-8:30am- 10am; Registration for new members at 8:30am; 9am presentation by Gail Cooper-Parks- Join fellow power walkers; enjoy a complimentary breakfast and lively conversation with this month's special speaker, Gail Cooper-Parks, a Health & Wellness Navigator at Jupiter Medical Center. New members receive a free Mall Walker Fit Kit, which includes a tote bag, water bottle, pedometer and T-shirt. The Gardens Mall- 3101 PGA Blvd.- Palm Beach Gardens,  561-775-7750- To RSVP, and confirm: Alexis Campbell at 561-622-2115
Nitrogen Bar, Grill, Sushi-Nitrogen Bar, Grill, & Sushi is a concept new to this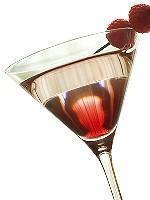 neighborhood, bringing an entertainment venue, speakeasy style bar, and fine dining experience with a detailed attention to service and excellence, all in one beautiful space. Summer special: Every Wednesday – $5 Martini's – All Night Long-At 6779 W. Indiantown Rd. Jupiter, FL 33458-Call to confirm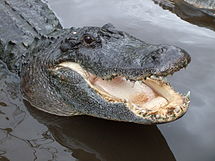 Alligator Feeding-
1pm to 1:15pm-Join us every Wednesday and Saturday at 1pm to listen to a short talk on alligators and watch our resident alligator feed on his favorite food; Admission into the center is $5.00 per person ages 3 and up. The alligator feeding is included with admission. For more information & call to confirm: 561-274-SAND (7263).  Walk-ins welcome- At The Sandoway House Nature Center, 142 S. Ocean Blvd.,   Delray Beach, FL 33483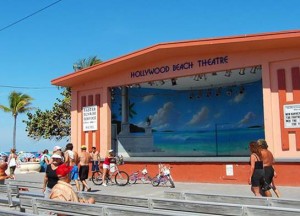 Free Outdoor Music in Hollywood and Margaritaville-Open-air bandshell on Hollywood beach offers free live music-The iconic open-air outdoor theater at Johnson Street on The Broadwalk features free occasional music performances.  Entertainment at the bandshell is managed by Margaritaville Beach Resort, which opened October 2015-. The schedule of band shell performances may be found on  the Margaritaville website: CLICK HERE  or by calling the resort: CALL TO CONFIRM: 954-874-4444; Parking options include metered spaces on side streets at $1.50 an hour Mondays to Thursdays and $2 an hour Friday, Saturdays, Sundays and holidays; parking garage at 300 Connecticut St., $1.50 an hour.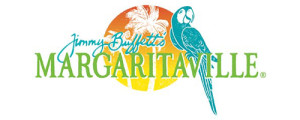 Margaritaville Beach Resort parking garage, 1111 N. Ocean Drive, is $3 an hour weekdays and $4 an hour weekends.
                                                            FOR LADIES NIGHT--SCROLL DOWN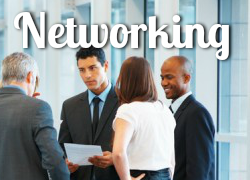 Specials on Wines at Tanzy- Veni. Vidi. Vino.-We Came. We Saw. We Wine.–   Half price bottles of featured wines (select bottles only) and  $5 wine by the glass, At Tanzy Restaurant-Mizner Park-301 Plaza Real, Boca Raton-Call to confirm: 561-922-6699 or TanzyRestaurant.com
Networking- Cocktails and Conversations- A Networking Event for Professionals-Every 3rd Wednesday of the month – 5:30pm to 8pm at Blue Martini- 50% off all Cocktails; Complimentary Light Hand Passed Hors D'oeuvres; Present Business Card at Registration Table- Company sponsorship available- Part of "Meet Me There Events" that requires an RSVP- NO Walk-ins- FOR Info and TO REGISTER, CLICK HERE
Ladies Night:

 Tap 42
Ladies enjoy FREE Drinks from 9pm to 11pm-In Ft. Lauderdale. 1411 S Andrews Ave,  Fort Lauderdale FL 33316 and  from 9pm to 11pm in Boca Raton. 5050 Town Center Circle- Boca Raton FL 33486  (and note: Happy Hour, Monday-Friday,  from 4pm to 7pm with $3 off all drinks)-  To confirm: Tap42.com
Ladies Night-New York Prime–No Happy Hour pricing but UNESCORTED LADIES DRINK FREE several featured wines and a featured vodka at the bar- Wednesday evenings- Live music at 7pm- 2350 NW Executive Center Drive- Boca Raton-Call to confirm: 561-998-3881
Ladies Night-

 Dirty Martini
Ladies Night at Dirty Martini in Palm Beach Gardens-Ladies drink free every Wednesday from 9pm to 11pm and $5 cocktails from 11pm to close-at 11701 Lake Victoria Gardens Ave-Call to confirm: 561-799-1115
2-4-1-

At Baja
2-4-1 Margaritas and All Tequilas All Day -Baja Café Uno-201 Northwest 1st Avenue-Boca Raton, FL 33432-3812-Confirm: 561-394-5449
Brothers Farmers Markets-Hollywood Location, 4191 N. State Rd. 7-CALL TO CONFIRM: Phone: 954- 962-9292-  Davie Location, 6807 Stirling Rd.-954-585-2225. Hours for both locations: Open Year-round, Monday–Friday 8am–5pm, Saturday-Sunday 8am-3pm. Established in 2003, Brothers Farmers Market supports Florida farming by offering a bounty of fresh organic and conventional produce at reasonable prices. The market is very popular, so the produce cases are constantly being restocked. Beyond fruits and veggies, the shelves are filled with so many unique gourmet products that shoppers tend to spend a lot of time here browsing.

Wine Down Wednesdays
III Forks in Palm Beach Gardens. $15 wine tastings and hors d'oeuvres every Wednesday from 5 to 7 p.m.-Confirm: IIIForks.com
Dance-Lessons by Louis Schreiber
Start at 7:30PM and then Open Dancing at 8:30PM. At Cowboys Saloon-1805 South University Drive -Davie-33324- Call to confirm; Phone: 954-476-0063 or email: [email protected]
Country Line Dancing Lessons- Tuesday through Saturday
At Renegades in West Palm. For more than 12 years, Renegades has been one of West Palm Beach's favorite hangouts. Swing by and enjoy the spectacular 10,000-square-foot setting with 75 TVs, a mechanical bull, live music, and down home food from nachos topped with award-winning chili to crispy wings; just throw in a couple of beers. Located on Village Boulevard-600 Village Boulevard-West Palm Beach, FL 33409-Call to confirm: 561-683-9555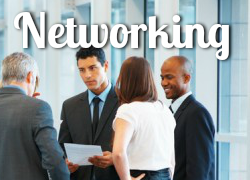 Networking-LOTS of Breakfast networking and more- Everyday in various locations-CLICK HERE
Wine-Tasting Wednesdays
Wine-tasting every Wednesday through Saturday, every week-at the Best Cellar-8pm to 10pm-the best sit-down educational tasting of fine wines-comfortable and fun-Cover: $15-The evening is free with the purchase of 6 bottles or more totaling $150-also a perfect place for your next meeting, function or special event-at 1408 NE 26th Street-Ft. Lauderdale (Wilton Manors) -CALL TO CONFIRM: 954-630-8020 (Directions: I-95 to Oakland Blvd., east to Dixie Hwy., right on Dixie, left on 26th, in the plaza on the right)
Music & Dancing Under The Stars in Hollywood
Music & Dancing Under the Stars-at the Hollywood Beach Theater-7:30pm to 9pm every Monday, Tuesday and Wednesday-music (and dancing) from Big Band to Country to Rock & Roll-Free Admission-Confrim: 954-924-2980-East of A1A at Johnson Street and the ocean
Blue Jean Blues-Ft. Lauderdale's Jazz and Blues Club
Different bands every Wed.-8pm to midnight-at 3320 NE 33rd St.-Ft. Lauderdale Fl 33308-(2 blks. N. of Oak. Pk. Blvd. & A1A)-To confirm:   Click here
Biba Bar
Every Wednesday -9pm-no cover-visit this legendary bar with imported teak and music in a fancy 43-room, historic hotel-with great local DJ's from 11pm to 1am-complimentary cocktails for ladies from 9pm to 11pm (and try the $5 kmkz shot, er… "kamikaze")-at Hotel Biba-320 Belvedere Road-West Palm Beach-No cover-Call to confirm: 561-832-0094-or www.hotelbiba.com
Karaoke in Coral Springs
9:30pm to 1:30am-Free Pool, Poker, $3 bombs, good menu-at JD's Bar and Lounge-10311 W. Sample Road-Coral Springs, FL Call to confirm: 954-752-3227
Melendrez Dance Studios
Group Dance Classes today- Only $45 for a 3 lesson Introductory Course available on Wednesday afternoons & evenings ( by appointment only)-Also 2 classes on Tuesdays and 3 classes on Thursdays- Call today: Call to confirm: 954-296-0298 -No experience or partner needed-Instruction available in: Salsa, Tango, Swing, Cha cha, Merengue, Rumba, Mambo, Waltz, Jive, PasoDoble, Foxtrot, Quick Step! (Melendrez Dance Studios are at TWO LOCATIONS: 5850 W Atlantic Ave, Delray Beach, Florida 33445 //2302 E Atlantic Blvd, Pompano Beach, Florida 33062-To confirm:  email: [email protected]
Dance Connection of Palm Beach-(West Palm)
Lesson and dance party on Wednesdays at 7:30pm-Cover: $10- (Also, Friday night dance party-West Coast Swing with a mixture of ballroom, Latin, hustle and country western) at 4603 Okeechobee Road (C-121)-561-248-1455-Call to confirm
Swing Dancing-every Wednesday -in Ft. Lauderdale
9pm-the music that grew out of juke joints in the 1920's (think the Savoy in Harlem in 1927) and '30s is revived- learn the footwork and breakneck acrobatics each Wednesday night when the Monterey Club hosts Swing Night-Lesson from 9pm to 10pm- then open dancing until midnight. cover: $5 per couple or $3 per person-at the Monterey Club-2608 S. Federal Hwy.-Ft. Lauderdale-Call to confirm