WHAT'S THERE TO DO TONIGHT? 
STEPPING OUT FLORIDA
TUESDAY, MARCH 9
 WE CONTINUE TO PROVIDE INFORMATION AND HUMOR….       AND BOTH LIVE EVENTS AND VIRTUAL!!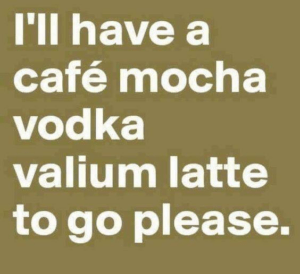 Pavilion Grille-

 OPEN!    LIVE MUSIC!
March 9-"Euphoria" Band 
7:30pm-Come on in and enjoy the fabulous music by "Euphoria" Band. previously the House Band at Pete's in Boca and Christopher's in Ft. Lauderdale- They play the best variety of music! Come dance to Latin, Disco, Motown, Top 40, West Coast Swing, Oldies and more! It feels great to get out and Meet, Mix, Mingle, Dine, and Dance at the Pavilion Grille in Boca Raton! Both Singles and Couples welcome!  Dinner Served from 6pm; $25 dinner entree selections plus tax & tip or Three-Course menu from $32 plus tax & tip.  Music at 7:30pm. Reservations REQUIRED. Limited Seating. Safety precautions will be in place. MASKS ARE MANDATORY. Dancing with Masks will be monitored for safety away from tables. Call 561-912-0000 for reservations or more information. Pavilion Grille, 301 Yamato Rd, Boca Raton, 33431, is located in the lobby of the Seeman Holtz Building located on the NE corner of the intersection of Dixie Hwy and Yamato Road, and has distinctive large glass sides. FREE parking in the lot or garage and enter the lobby to a wonderful world of music and dancing.  www.PavilionGrille.com    What a great place to dine, dance and mingle!
Due to size limitations, all evenings are limited and all tables will be six feet apart. All tables, chairs, railings and counters will be sanitized. You must wear a mask which may be taken off while eating or drinking. Wearing a Mask protects you, protects the people near you and other guests and our staff.
We will be open for Lunch Tuesday through Friday, from 12pm to 3pm, and Dinner and Music Tuesdays, Wednesdays, Fridays and Saturdays. Dinner is a Three Course Menu. Please call us for takeout or place your order for curbside pick-up with ChowNow or EZCater. You can also order delivery on UberEats.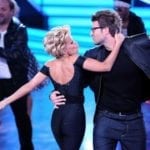 The Week Ahead:   Friday, March 12: "It Takes Two" Duo; Saturday, March 13: David Morin
                               New Floor!   New Furniture!    New Chef!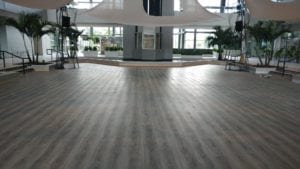 The Pavilion's New Chef Cristian, formally of Josephine's, Tavolino's and Casa de Angelo will add his distinct Italian touch to our menu.
_______________________________________________________________
March 9-Festival of the Arts-Bruce Feiler on Transitions
7pm-Bruce Feiler is one of America's most popular voices on contemporary life. The author of seven New York Times bestsellers, and the inspiration for the drama Council of Dads on NBC, he is known for living the experiences he writes about. He will join us this evening to discuss his newest book, Life is in the Transitions: Mastering Change at Any Age. The book describes his journey across America, collecting hundreds of life stories, exploring how we can navigate the growing number of life transitions with greater purpose and skill. For more  info, CLICK HERE
March 9- The Symphonia Launches "Quarantune Tuesdays" Hosted by Grammy Nominated Alastair Willis, Principal Conductor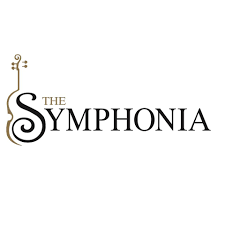 Grammy-nominated conductor Alastair Willis, Principal Conductor of The Symphonia, South Florida's premier Chamber Orchestra, is hosting a new weekly series, 'Quarantune Tuesdays,' on The Symphonia's Facebook page. CLICK HERE: https://www.facebook.com/symphoniaboca Each Tuesday afternoon, via video, Willis shares a brief story and a song from his personal playlist that has uniquely inspired him over the years. Featured selections include genres such as Cuban Jazz, R&B, and of course, Classical music. "Social distancing can make us all feel disconnected, but it's important to do what we can to stay in touch with one another," said Willis. "This series is my way of sharing a few of my personal stories relating to some of my all-time favorite music, in hopes of connecting with our Symphonia patrons and fans." The South Bend Symphony Orchestra, for which Willis is Music Director, developed the 'Quarantune' concept and aired some episodes last Spring. With the organization's blessing, Willis launched 'Quarantune Tuesdays' for The Symphonia last week. Viewers are encouraged to share their personal stories, as it relates to the featured music, in the comments section. Willis has guest conducted a number of premier orchestras around the world, including the Chicago Symphony, Philadelphia Orchestra, New York Philharmonic, San Francisco Symphony, Qatar Philharmonic Orchestra, Mexico City Philharmonic, Orquestra Sinfonica de Rio de Janeiro, Deutsches Symphonie-Orchestra Berlin, Hong Kong Sinfonietta, China National Orchestra (Beijing), and Silk Road Ensemble (with Yo-Yo Ma), among others. His recording of Ravel's "L'Enfant et les Sortileges" with the Nashville Symphony and Opera for Naxos was Grammy-nominated for Best Classical Album in 2009.For information on The Symphonia, visit thesymphonia.org, call 561-376-3848, or email [email protected]
ABOUT THE SYMPHONIA
The Symphonia, recognized as the region's premier chamber orchestra, provides high-quality classical music for the enjoyment and benefit of the South Florida community. The Symphonia's performances and educational outreach programs feature nationally and internationally acclaimed conductors and soloists, enhancing the cultural lives of area residents, with special emphasis on its younger citizens. Follow @TheSymphonia on Facebook and Instagram for updated event and performance information.
March 9-All Arts Open Mic Night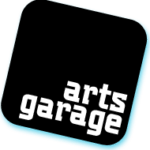 8PM to 10PM-Cost: $5  Calling all artists, writers, or musicians looking for a spot in the limelight! All Arts Open Mic Night takes place in our Main Stage Theater every 2nd Tuesday of the month. Don't want to perform? This is the perfect opportunity to hear the creative process of Delray's local talent. Located at 94 NE 2nd Ave.,  Delray Beach, FL 33444 For more info. call 561-450-6357 or  CLICK HERE
March 9-Your Business – From Vision to Reality  (Online Workshop)
6:00 PM. -Whether you have a fully established business or you are just formulating your ideas, one of your biggest challenges is making your vision a reality. You will leave this workshop with a clear and actionable plan and tools to formulate and transform your vision into an accountable strategy.   Fee: $15.  For more info. and to Register, CLICK HERE
March 9-Boca Raton Tech Talks (Part 3)- The "Evolution of the Technology Sector" in Boca Raton From Resort Community to Tech Incubator
Noon-Join us for the 3rd of a virtual 3-part series as we set out to discover the history of how a resort community became a revolutionary tech incubator. About this Event:  Get ready to take a deep dive into the "Evolution of the Technology Sector in Boca Raton!" We've partnered with the Boca Raton Historical Society & Museum for a three-part series highlighting the world-renowned tech advances and rich history of Boca Raton – a "resort- community" turned revolutionary tech incubator. Together we will dissect how early Boca Raton innovations have shaped the lives of our community today. Speakers from Crocker Partners, IBM, STRAX Intelligence Group, Sensormatic, Siemens, Modernizing Medicine and more will guide you along the Boca Raton technological era from the 1940s-1981; 1980s-2000s; and 2010 into the future. Today's Panel 3: PANEL 3: Today's Technology Scene & Expectations for the Future. How has our historic past in Boca Raton shaped our community in the 21st century? Get the VIP exclusive on where the local technology scene is today and what we can expect in the future, directly from industry leaders from Modernizing Medicine, FAU's Research Park and Boca Raton Innovation Campus (BRiC). For more info. and to Register, CLICK HERE
March 9-FREE meals for military heroes at Pollo Tropical one day each month
Military heroes can eat FREE at Pollo Tropical one day each month. The chain is honoring active duty military and veterans in Florida with a free quarter chicken dinner with two sides on the second Tuesday of each month. Just bring your ID to get the free eats in restaurants or the drive-thru. The offer is not valid on mobile orders or delivery. Pollo Tropical marinates its chicken in citrus juices and spices for 24 hours and then grills it on an open fire. Choices for sides include Caesar salad, fried sweet plantains, yellow rice with vegetables and balsamic tomatoes, among other options. A cilantro garlic sauce is offered, too. Contact Pollotropical.com for more and CLICK HERE  info.,  Location may vary.
March 9-The $10 Promotion is Back at the Museum of Discovery & Science-($10 Tuesdays)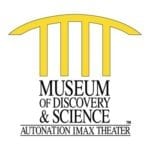 Guests can visit the Museum any Tuesday, now through May 18, and pay only $10 to explore the interactive exhibits at the Museum. This is AWESOME SAVINGS off the regular price, which is $24.00 for adults and $19.00 for children. For less than half the price, guests can enjoy the Museum. The price is the same for adults and children, and children under age 2 are free of charge. To secure your $10 tickets, please click the button below or visit the Museum box office. Masks are mandatory for all guests over the age of 2, including those who have received a COVID-19 vaccine and are required to follow our Healthy Choices Make Healthy Scientists protocols to ensure a safe experience. Museum of Discovery and Science | 401 SW 2nd St, Fort Lauderdale, FL 33312   mods.org Phone: 954-467-6637 For more info. and Tickets, CLICK HERE
March 9- Drive-In Movies are Back! At the Lake Worth and Sunrise Swap Shops  (see movies & times)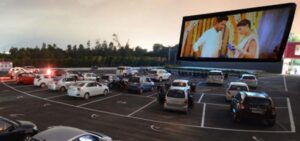 Lake Worth: NOW SHOWING:  The Little Things, Tom & Jerry: For prices and times-Movies at various times; Located at 3438 Lake Worth Road-Call 561-965-4518  For more details,  CLICK HERE
Sunrise:  NOW SHOWING: Judas & The Black Messiah, Boogie,  Fatale,   The Little Things, Tom & Jerry, Chaos Walking, Raya & The Last Dragon- At the Fort Lauderdale Swap Shop, 3291 W. Sunrise Blvd., Ft. Lauderdale 33311 Phone: 954-791-7927-Movies start at 7pm nightly-FREE Movie Ticket Tuesday Only; 2nd showings also; To see the movies playing and times -see Facebook CLICK HEREor for more details, CLICK HERE
March 9- Rod Stewart Tribute Show and Hot Rod Show
7pm to 9pm-Tim Finnegans Irish Pub, 2885 S Federal Hwy, Delray Beach, FL 33483-Phone: 561-330-3153 for reservations- $10 Cover includes a drink-Must order dinner entree-Social Distancing Safety Guidelines will be followed.  Masks are to be worn while you enter, exit and move around the restaurant and only removed when seated. For more info and TO CONFIRM, CLICK HERE   
March 9-Muddy Waters in Deerfield-

OPEN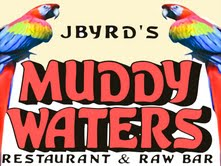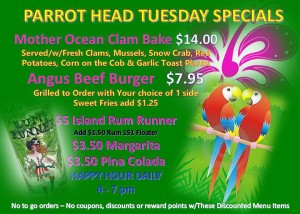 Parrot Head Specials at Muddy Waters!
OPEN 7 DAYS A WEEK- Sunday to Thursday 11AM -9PM;   Friday & Saturday 11AM to 10PM
Home of the 99 cent clams and oysters on the half shell daily-Everyday has a different special (check them out on this website every day of the week!) Today's deals: Mother Ocean Clam Bake -$14, and Angus Beef Buccaneer Burger ($7.95)-Wash it down with one of the Pirates Groggs or if you're having a bad day, drink a "Pain Be Gone: or a "Blackbeard's Spiced Rum Cocktail" or an Island Rum Runner ($5)-(Yo Ho Ho and a Bottle of Rum!) Some "Pirates" like the Vodka Oyster Shots while playing Sports Trivia at the bar or the Margaritas ($3.50) and Pina Coladas ($3.50) while watching the 19
H/D TV's–AND, by the way,  Happy Hour every day of the week from 4pm to 7pm and all night Monday night!-–Located at 2237 W. Hillsboro Blvd.-Deerfield Beach 33442 Click here:  www.MuddyWatersRestaurant.com   or 954-428-6577                                                                                    NEW LOCALLY BREWD CRAFT BEERS ON TAP!!
Don't forget Muddy Waters caters for parties!
SPECIAL EVENTS COMING UP:

APRIL 3-CHARCOAL BBQ! The first Saturday of every month
______________________________________________
March 9-Shot & Pint Combo at The Dubliner
Select your beer, select your shot for $10; Its as easy as that! Only on Tuesdays. At the Dubliner in Mizer Park, Boca. To confirm,  CLICK HERE
March 9-
Broward Center's "Spotlights Sing" — Online; Students Sing- See  latest videos-FREE
Take an escape from your daily routine with Broadway tunes sung by students from our Broward Center's Spotlights class and an Acting Fundamentals Class for ages 8 to 89-Live Stream Cabaret   Click here
March 9- Live Music-Every Tuesday at Johnny Brown's
7pm to midnight-Live music at 7pm;  For $24, All-U-Can-Eat Tacos and Tequila-At Johnnie Brown's, 301 E. Atlantic Avenue, Delray Beach- For more info. and to confirm, click here: https://johnniebrowns.com/          and for the schedule of events, CLICK HERE
March 9- Half Price on Purchase of Wine Every Tuesday
At Baciami-Happy Hour,  Wine Specials: Half off a Bottle of Wine With Purchase of a Dinner Entree-CALL TO CONFIRM: Baciami, 1415 S. Federal Hwy., Boynton Beach, To confirm,  CLICK HERE
March 9-Virtual Wine-Tastings/ Informative
2pm-3pm-Every Tuesday, Wednesday & Friday;  Tasting Instructor & Guests: Ben Buddemeyer, General Manager, Vino Simpatico Wines; Which wine would you pair with the intense heat of a spicy hot entree? How about a luscious pizza burrata or a rich and mild Thai curry ? Tune in to Facebook Live at vinosimpatico on Tuesdays, Wednesdays and Fridays from 2-3 pm to join Ben as he pairs the beaches' most flavorful foods with the perfect wines to bring out the nuances in every bite. Can't tune in live? Watch Ben's pairing videos at www.facebook.com/vinosimpatico/videos any time!   (Our website: www.vino-simpatico.com )
March 9-Casino at Dania Beach-

OPEN
Casino, FREE Gifts during Happy Hour on Wednesdays, Concert Venu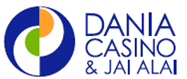 e, Comedy Club; The newest casino in Broward County is here;  Try out an all new gaming and see some shows; 301 E Dania Beach Blvd, Dania Beach 33004 -Phone: 954-920-1511 or for entertainment schedule, click here: www.casinodaniabeach.com/entertainment
or CLICK HERE
March 9-Free Yoga, and MORE
(And MORE FREE VIRTUAL EVENTS! See our front page!  Just click here and scroll down)
March 9- Webinar Sessions- Computer Skills
"GroovyTek" offers one-on-one, In-Home and Over The Phone personal technology training sessions for smartphones, tablets and computers to help Floridians navigate their technology. (especially geared to those 40 and older). The series will have 45-minute sessions. To see the different sessions and register, click below. All participants will be able to receive a free link to re-watch the sessions as well as a handy package of "How To" PDF's related to topics covered in each session. (Tuesdays: Staying Connected; Wednesdays: Staying Supplied; Thursdays: Staying Informed;  Fridays: Staying Safe)  Register at www.groovytek.com/webinar-register or call GroovyTek at 561-560-0123 for help scheduling or to ask any questions related to the series.
_________________________________________________________
Restaurants Coming Soon:
Vinos Wine Bar and Cocktail Lounge will rejoin three other Vinos Wine Bar locations (Galt Ocean Mile, Key West and Coconut Grove) and Chelley's Hotsy-Totsy Bar & Grill and Sidecar Speakeasy in Hollywood (the Vinos speakeasy will be called Sidecar 2). The new Vinos takes over a former bank at 901 E. Las Olas Blvd. in a Spanish-style building perfectly suited for its new tenants, with large Las Olas-facing windows, arched transoms, wrought-iron flourishes and a covered front patio for outdoor noshing and people watching. Vinos Wine Bar and Cocktail Lounge is at 901 E. Las Olas Blvd., Fort Lauderdale. Call 954-765-6730 or visit VinosWineBars.com
Calaveras Cantina, opening Spring '21 – This Mexican restaurant was supposed to open in early 2020, in the spot where Junior's Restaurant was in Mizner Park. It's now planned for this spring. The other location is in Jupiter.
Strike 10 Bowling, opening Summer '21 – It's not an eatery, but it will have food, and was supposed to open in 2020. Strike 10 Bowling Alley is moving into the former Uncle Julio's spot with full lanes and a few mini lanes. The Strike 10 Bowling location at Gulfstream Park offers a hookah lounge, billiards, a sports bar and more.
American Social, opening Fall '21 – With restaurants in Fort Lauderdale, Miami, Tampa and Orlando, this casual sports bar is planning to open in Boca Raton in fall 2021.
___________________________________________
                              (

May Be Changes Due to Covid- Call First to Confirm)
Happy Hour is back!
(Call all venues to confirm)
All You Can Eat Shrimp Every Tuesday from 5pm – 10pm for  $19.95;  Get any style you like: Blackened, Grilled, Jerked, Fried, Coconut, or Peel & Eat (Hot or Cold);  Choice of sides includes Unlimited Fries or Cole Slaw; JoJo's Rawbar Wellington; 13889 Wellington Trce, Ste A-20, Wellington, Florida 33414-Call to confirm
Tequila & Taco Tuesday / "Taco Martes"-Featuring:$2 tacos (bar only), 50% off tequila drinks and $4 Corona and Corona Light bottles- Available 11 a.m. to 11 p.m.-BurgerBar, 4650 Donald Ross Road,  Palm Beach Gardens, FL 33418-Call to confirm

"Free Roll"- Free Poker Tournaments-at the Big Easy Casino-(formerly "Mardi Gras" Casino)- 831 N Federal Hwy, Hallandale Beach, FL, 954-924-3200 or email:  [email protected] Call to confirm
Jam Night at Rudy's Pub in Lake Worth-8:30pm – 11:30pm- 9 N J St, Lake Worth, FL 33460-Live Music Jam every Tuesday-Call to confirm: 561-602-5307
Blue Tuesdays-Scroll down
At the Field– –The Field Irish Pub-3281 Griffin Road-Dania Beach-Call to confirm: Phone: 954-964-5979 or for their event schedule:  CLICK HERE  or general info:  www.TheFieldFL.com
Guided Nature Walks-Free guided quarter-mile natural trail through the Butterfly Garden, Coastal Hammock, and Mangroves, to a sandy beach by the Intracoastal. 11 a.m.-noon Tuesday-Wednesday, weather permitting. Gumbo Limbo Nature Center, 1801 N. Ocean Blvd., Boca Raton. Call to confirm-561-544-8605, gumbolimbo.org
Boca Noon Toastmasters-Noon-1:15 p.m.-Learn to speak with ease before an audience- Boca Raton Community Center Annex, 260 Crawford Blvd., Boca Raton. Call to confirm: 954-778-6682.
Women's Issues Group-You may join these groups at any time. No appointment necessary. 10-11:30 a.m. Faulk Center for Counseling, 22455 Boca Rio Road, Boca Raton. $5 per session. Call to confirm: 561-483-5300.
ACBL- Sanctioned Duplicate Bridge-12:30 p.m. Tuesday-Friday. St. Mark's Church, 2100 Yamato Road, Boca Raton. Buffet luncheon at noon. $11 (includes lunch). Call to confirm: 561-558-7362.
Socrates Café-Socrates Cafe gatherings are held around the world, where people from different backgrounds get together and exchange thoughtful ideas and experiences. Persons attending gatherings engage in a common quest for a better understanding of human nature, and in the process strive for a more inclusive world. Socrates Cafe gatherings are free and open to any member of the public who wishes to freely discuss a question which is chosen by vote. Views expressed are those of the participants and facilitators, and are not necessarily those of the City's elected officials or staff. Linda S. Giannini and Mark Kressner facilitators. No enrollment. 1:30-3 p.m. Downtown Library, 400 NW 2nd Ave., Boca Raton.  Click here to confirm:  bocalibrary.org
Farmer's Market-10am to 3pm-At Whole Foods Market, Davie- Join us Tuesdays for a chance to pick up local, artisanal products you won't find in the store! Located at 1903 S. University Drive, Davie 33324   Call to confirm:  954-916-3000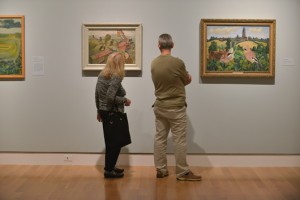 Norton Museum of Art-There's much to celebrate at the Norton: The Museum reopened after a five-week hiatus to re-install galleries and prep for construction.  Be sure to visit the reinstalled galleries to view your favorite works in a new context. Programs such as Art After Dark have resumed. Don't miss Art After Dark on Thursdays.  Scroll down for details.
For info. on Exhibitions, Programs, Tours, Art After Dark, Theater Lab (new), and more, CLICK HERE 
Tuesday Night Open Mic Night-Every Tuesday night, Shauna Sweeney hosts Open Mic Night at the Kingshead Pub in Sunrise, FL. Bring your guitar, keyboard, stand-up comedy routine, or just your appetite for great food and fun. Musicians of all ages, genres and experience levels are welcome. And seriously the food rocks. Open mic sign-up begins at 8:30pm. Come check it out this Tuesday! For more info and TO CONFIRM, email: [email protected]   At Kingshead Pub-2692 North University Drive, Sunrise, FL

Monthly Networking Event-RoboVault Self Storage now hosts RoboConnect, a monthly networking breakfast on the third Tuesday of every month at 7:30am to 8:30am-. RoboConnect provides Fort Lauderdale professionals the opportunity to come together to enjoy a morning of coffee, pastries and networking with like-minded peers. Each event, held in the state-of-the-art storage facility's meeting space, features a different guest speaker. For $5, guests also have the option to enter a raffle to win a prize. All raffle proceeds are donated to Children's Home Society-Event held at RoboVault Self Storage-3340 SE 6th Ave.-Fort Lauderdale, FL 33316 Each event is $5 to attend and includes breakfast. Call to confirm: 954-766-9997
WPB Farmer's Market Now Open– Come to theWest Palm Beach Farmer's Market at the Palm Beach Outlets, happening every Tuesday from 4 to 8pm-There will be live music and more than 40 venders selling their fresh foods-For more info: CLICK HERE
Batten's Farmers Market–6807 Stirling Rd., Davie- Call to confirm: 954- 990-7820-Hours: Year-round, Monday, Tuesday, Thursday & Friday, 10 am–5 pm, Saturday & Sunday, 9 am–5 pm-Batten's Farmers Market is a local icon, acclaimed for its abundance of delicious strawberries that grow during winter and spring. The farmstead experienced difficult times and closed in 2008, but it reopened in 2011 under new ownership. Batten's continues its tradition of selling fresh conventional and organic produce from local farmers, in addition to breads, raw honey, nuts, jams and jellies. There's also a milkshake and smoothie counter. Kids enjoy the petting zoo, and can take cooking and gardening classes.
Brothers Farmers Markets–Hollywood Location, 4191 N. State Rd. 7-Call to confirm: Phone: 954- 962-9292-Davie Location, 6807 Stirling Rd.-954-585-2225-Hours for both locations: Open Year-round, Monday–Friday 8am–5pm, Saturday-Sunday 8am-3pm-Established in 2003, Brothers Farmers Market supports Florida farming by offering a bounty of fresh organic and conventional produce at reasonable prices. The market is very popular, so the produce cases are constantly being restocked. Beyond fruits and veggies, the shelves are filled with so many unique gourmet products that shoppers tend to spend a lot of time here browsing.
Ft. Lauderdale Farmer's Market–Visit us in the parking lot just south of our store where there will be over 50 vendors selling products that are grown or created locally-2000 N Federal Hwy-Fort Lauderdale, FL 33305
Women Only Executive Networking Group– At Seaside Grill -1406 N. Ocean Blvd. -Pompano Beach. Florida 33062-. 11:30am – 1:00pm-. Every 2nd & 4th Tuesday- Cost Only $20 includes lunch & refreshments- Presented by the South Florida Women's Chamber of Commerce, Broward County Chamber of Commerce,  and the South Florida Chamber of Commerce- Presenting How To Do Business With Broward County Government at this event. To confirm:  954- 565 – 5750 www.BrowardBiz.com
Networking in Broward /Coral Springs--The Coral Springs Coffee Meetup is the 1st and 3rd Tuesday every month at 7:45am sharp to 9am-Breakfast at Toojay's Original Gourmet Deli for the purposes of meeting and developing relationships with other business professionals-One member per category-No dues or fees-Guests are always welcome–Bring plenty of business cards-BYOB (Buy Your Own Breakfast)- Meetings are mandatory-Located at 2880 N. University Drive-Coral Springs 33065 at the Walk Plaza-Call to see if your business category is available and to confirm: Arlene: 561-670-6828- http://www.yourlinktolocalbusiness.com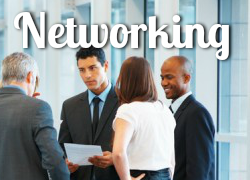 Networking-LOTS of Breakfast networking and more- Everyday in various locations-CLICK HERE
Ladies Night- FREE Drinks for Ladies on Tuesday at Tanzy's from 4pm to 7pm–Every Tuesday, ladies-only will be treated to complimentary house-infused vodka cocktails from 4 p.m. to 7 p.m. Also featuring $5 select wines by the glass, $4 select drafts beers, $8 select appetizers plus half off social hour menu.  Also Monday-Friday Happy Hour specials on drinks and appetizers –  At Tanzy Restaurant-Mizner Park-301 Plaza Real, Boca Raton-Call to confirm: 561-922-6699
Country Line Dancing Lessons- Tuesday through Saturday- At Renegades in West Palm- For more than 12 years, Renegades has been one of West Palm Beach's favorite hangouts — Swing by and enjoy the spectacular 10,000-square-foot setting with 75 TVs, a mechanical bull, live music, and down home food from nachos topped with award-winning chili to crispy wings; just throw in a couple of beers-Located on Village Boulevard-600 Village Boulevard-West Palm Beach, FL 33409-Call to confirm:561-683-9555
Dance-'FUN'-damentals and Useable Intermediate WCS (West Coast Swing) Patterns-Lessons by Louis Schreiber start at 7:30PM- At New Millennium Ballroom-2500 E Hallendale Beach Road-Suite T- Hallandale, FL –To confirm:  Info: CLICK HERE
Taco Tuesdays at Cabo Flats- All -You-Can-Eat, All Day, Every Tuesday
For $15- Unlimited: includes chicken, veggie, ground beef, steak, shrimp or mahi tacos-at Delray Marketplace, 14851 Lyons Road in Delray Beach, 561-499-0378 or Downtown at the Gardens- 11701 Lake Victoria Gardens Avenue-#5101-Palm Beach Gardens 33410–Phone 561-624-0024-Call to confirm
Every Tuesday. For more information or to call  to confirm: 620-2540 or visit DublinerBoca.com
Blues Jamming–Every Tuesday-bring your instruments-But drums and P.A. provided-Full band to back you up – 9pm to 1am-at Fish Tales -3355 NE 33rd Street, Fort Lauderdale, FL 33308 -Info and to confirm:  954-689-2344 or  www.fishtaleson33rd.com‎
Jazzy Blues at Tokyo Blue-music by Dr. J.-8pm to 10pm every Tuesday-extended Happy Hour-half price drinks and appetizers-then Karaoke with Klass until 1am (free shot when you sing)-inside the Ocean Manor Beachside Resort-4040 Galt Ocean Drive-Fort Lauderdale-Info and to confirm: 954-566-2122
At Blue Jean Blues–Ft. Lauderale's Jazz and Blues Club-8pm-12am-At Blue Jean Blues 3320 N.E. 33rd St. Fort Lauderdale 33308-(2 blocks N. of Oak. Pk. Blvd. & A1A)- www.bluejeanblues.net  or www.bjblive.com     Call to confirm: 954-306-6330
Blue Tuesdays-at Boston's on the Beach-Every Tuesday- At 40 S. Ocean Blvd.-On A1A and Atlantic Avenue in Delray Beach 33483- Blue Tuesday hosted by Famous Frank Ward-8:30pm to 11:30p,- No Cover-Always a great time.  Always great music. Every Sun: Grateful Dead Night (7pm Every Mon: Reggae Night (10pm) And other great music throughout the week- Great ocean-view, try the dining experience upstairs at 50 Ocean. Tuesday Schedule varies  an ever-changing lineup of local, regional, national and international blues musicians and guests. With this unmatched roster of tremendous talent from both sides of the Mississippi, the soulful sounds turn Boston's into an intimate venue for a perfect evening of blues. More Info and to confirm:  www.bostonsonthebeach.com    561-278-3364
Complimentary Wine-Tasting–at Hollywood Vine-6pm to 9pm-also wine classes offered-at 2035 Harrison Street-Hollywood 33020-Call to confirm: 954-922-2910
Music & Dancing Under the Stars-at the Hollywood Beach Theater-7:30pm to 9pm every Monday, Tuesday and Wednesday-music (and dancing) from Big Band to Country to Rock & Roll-Free Admission-Call to confirm: 954-924-2980-East of A1A at Johnson  Street and the ocean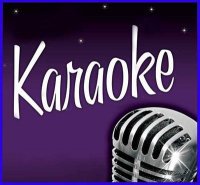 Karaoke Tuesday at O'Malley's Sports Bar-(Listed in the Top Ten by New Times)-This Margate bar gives karaoke singers the greatest gift: a free drink. Hosted by Marioke, O'Malley's has drink specials every Tuesday night and also keeps the full kitchen open — so if you're feeling creative, you can bring food onstage as a karaoke prop. Located at:  1388 N. State Rd. 7 Margate, Fl, 33063.  Call to confirm: 954- 979-8540
Karaoke in Jupiter-with Sami and Christa –
7:00 PM – 11:00 AM
Come sing your favorite songs with Sharon Robb and Christa Knox;  Sami Amkaraoke rockin the house and gettin our karaoke on. At Johnny Mangos Tiki Bar & Grill, 75 E Indiantown Rd, Jupiter  33477  Call to confirm:  561-747-1161
Hotel Biba in West Palm Beach–DJ music-drink specials-8pm to 1am- No cover-320 Belvedere Road-Call first-for schedule changes and to confirm: 561-832-0094
Renegades–Country-western nightclub-Dancing on 2000 sq.ft. dance floor- Ladies drink free till midnight- 4833 Okeechobee Blvd.-West Palm Beach-Call to confirm:  561-683-9555
Gold Coast Ballroom –Dancing- Coconut Creek- 8 pm- Cover:  $15  -includes light sandwich, cake, coffee or tea- this venue now includes a drink bar (alcohol) and sandwich bar-For info. and to confirm: 954-979-0770
The Living Room – In Boynton Beach-located in the old Lindburgers in the Catalina Center-Live music 6 nights a week-Decorated with eclectic pieces of furniture – sofas, chairs, coffee tables-Guests are invited to pull books and games from the overflowing bookshelves and make themselves at home-The menu is eclectic as well – a great mix of casual pub food-Located at 1709 N. Congress Avenue- Boynton Beach- Call to confirm:  561-742-4399