WHAT'S THERE TO DO TONIGHT?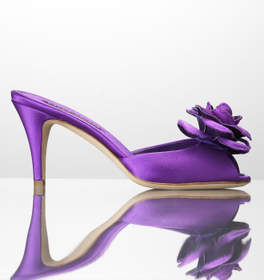 STEPPING OUT FLORIDA  
                                                                       SATURDAY-NOVEMBER 2
Pavilion Grille
Angelo Perrone & The Reminisce Band
Join us for Oldies music with hits from the 50s, 60s and 70s
Cover charge: $10 includes a FREE House Drink or may be credited toward $25 in food and beverage purchase.
Come on in to the Pavilion! There's live almost music every night; And, of course, the NEW Dance Floor! Make it a perfect night with dinner & dancing! So come Meet, Mix, Mingle, Dine, and Dance to the best dance music at the Pavilion Grille in Boca Raton! Both Singles and Couples welcome!  Dinner served from 6pm; Music starts at 8pm; Terrific music, dance, and fun tonight! All ages! Call 561-912-0000 for reservations or more information.
Pavilion Grille, 301 Yamato Rd, Boca Raton, 33431, is located in the lobby of the Seeman Holtz Building located on the NE corner of the intersection of Dixie Hwy and Yamato Road, and has distinctive large glass sides. Just park in the lot or garage and enter the lobby to a world of music and dancing. Directions: Take I-95 and exit at Yamato Rd., Boca Raton. Go east and turn left on Dixie Hwy. Parking driveway is on the right. There is a large FREE parking lot area and also a parking garage on the premises. Pavilion Grille, 301 Yamato Road, Boca Raton, FL 33431  PavilionGrille.com  Come on in to the HOTTEST spot in Boca!
THE REST OF THE WEEKEND: Sunday, November 3: Fusion Band
Come back on Tuesday, November 5 for fun dance music by "It Takes Two"-  Tuesday is always a GREAT NIGHT for Dancing and always a good crowd!
(Note: EVERYONE wants to rent our venue with new dance floor for private parties! Think of us for your next party!)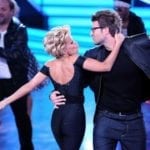 AND MORE: Two-For-One Drinks for Happy Hour : 5:00pm – 7:00pm, Tuesday – Friday: small plates start at $6; drink specials $5 -$8; Dinner served Tuesday through Saturday from 6PM and Lunch from Tuesday through Friday from 12 noon to 3:00 PM   Make dinner reservations  at 561-912-0000
                                                                       New Dance Floor!
                                                                       New Flooring!
                                                                       New Furniture!
                                                                       New Chef!
The Pavilion's New Chef Cristian, formally of Josephine's, Tavolino's and Casa de Angelo will add his distinct Italian touch to our menu.Dinner Specials Nightly ( Special Pricing) and the return of the Three Course Dinner!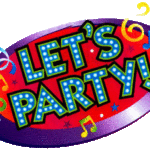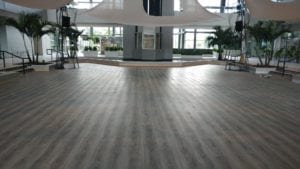 ________________________________________________________________________________________
                                                  Where to Find Live Music:         
(MORE on the front HOME page!  CLICK HERE &  Scroll down to 'Ongoing')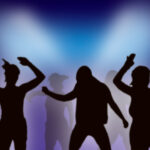 Boca:
Check out Our Place in the Boca Raton Plaza Hotel at 2901 N. Federal Hwy., Boca Raton, call 561-750-9745;   The new Crazy Uncle Mikes at 6450 N. Federal Hwy. in Boca, call 561-931-2889;  The Funky Biscuit, 303 SE Mizner Blvd., Boca , call 561-395-2929 or funkybiscuit.com
Delray:
Arts Garage at 94 NE 2nd Avenue in Delray Beach at artsgarage.org or 561-450-6357. BYOW-Bring your own whatever, that is foods and drinks, including alcohol );    Bostons on the Beach at 40 S. Ocean Blvd.  in Delray Beach, call 561-278-3364;   Johnny Brown's at 301 E. Atlantic Ave. in Delray, call 561-243-9911;   Silverball Museum at 19 NE 3rd Ave. in Delray Beach, call 561-266-3294; Magic Bus (Classic Rock) at  The Blue Anchor Pub  at 804 E. Atlantic Avenue in Delray Beach, call to confirm band, 561-272-7272
Boynton and North:
The Venu at 8794 W. Boynton Beach Blvd. in Boynton Beach, call  561-200-0222;    Rhum Shak at 802 Lake Avenue in Lake Worth, call 561-755-7486;   Das Bier Garden at 1203 Town Center Drive in Jupiter, call 561-776-8669;
West Palm Beach:
Copper Blues Rock Pub, 550 S. Rosemary Ave., call 561-404-4101; The Blind Monk,410 Evernia St.,  Click here;  Blue Martini, 550 S Rosemary Ave, Click here;  City Place on the Plaza, 500 S. Rosemary Avenue, Clematis by Night in Centennial Sq. (Fri. & Sat. 7pm), E. R. Bradley's, 104 Clematis Street, Click here O'Shea's Irish Pub, 531 Clematis, Click here Renegades Country Bar & Grill, 600 Village Blvd. and Respectable Street, 518 Clematis St., Click Here
______________________________________________________________________________________
The 25th InterContinental® Miami Make-A-Wish® Ball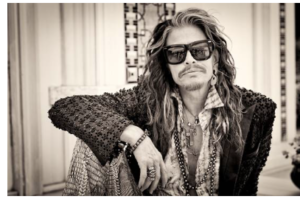 FEATURING AEROSMITH'S STEVEN TYLER– 7:00 pm Reception & Silent Auction; 8:30 pm Dining, Dancing, Live Auction and Dessert; Join us for the "can't miss" event of the South Florida social scene. Gabrielle Anwar will reprise her role as our Celebrity Emcee. The evening will feature a musical performance by legendary rock and roll icon, Aerosmith's STEVEN TYLER. $1,500 per person  Sponsorships available starting at $12,500 100% of proceeds benefit Make-A-Wish Southern Florida InterContinental® Miami, 100 Chopin Plaza, Miami, FL For more info. and to purchase tickets, CLICK HERE:  https://makeawishball.com/ For more info. about Aerosmith's Steven Tyler, CLICK HERE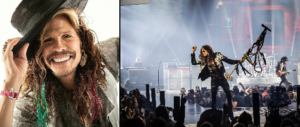 NOVEMBER 2- Charcoal Barbecue!!  (First Saturday of every month)
Drink Specials All Day! LIVE BAND at 8pm!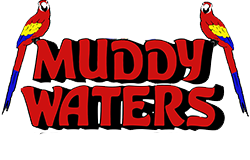 Shell, Shuck and Peel Weekends at Muddy Waters Restaurant- Great Specials on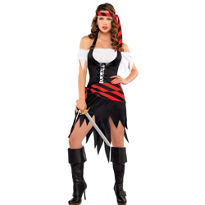 Saturday and Sunday from 11am to 4pm like "Shrimp Bang! Bang!- CLICK HERE to see-Home of 79 cent clams and oysters on the half shell daily-Happy Hour 4pm to 7pm-Try a House Shrimp Bloody Mary ($5)-And absolutely the BEST Fish Tacos!-Get your game on here on Saturday and Sunday afternoons with 22 H/D TVs- At 2237 W. Hillsboro Blvd.-Deerfield Beach 33442-Info: 954-428-6577  CLICK HERE!
Something different to do EVERY NIGHT at Muddy's: CLICK HERE
NOVEMBER 2 Charcoal Barbecue!!  (First Saturday of every month)- Drink Specials All Day! LIVE BAND at 8pm!

November 2-The Motown Philly Express
It's another great season of entertainment at The Theater at Sunrise Lakes Phase 4 with 15 great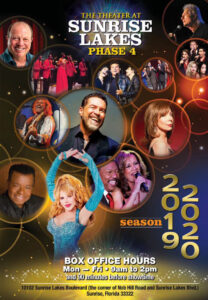 shows of renowned performers, comedians and musical acts! What a great way to start the season: This fabulous group will have you thinking the Temptations, The Four Tops and other Motown legends are "in the house"! The shows features fantastic vocals and dance routines. The group also performs songs by the Drifters, The Coasters and many more.  It's a 'must-see' show! To see a preview video of this group:  CLICK HERE The theater is located at 10102 Sunrise Lakes Blvd., (corner of Nob Hill Road and Sunrise Lakes Blvd.), Sunrise 33322  FOR TICKETS: The Box Office is open Monday-Friday, 9am to 2pm and 90 minutes before show time or call 954-748-3230. To see the superb line-up of upcoming shows, CLICK HERE
November 2- Florida Panthers vs Detroit Red Wings
7pm –BB&T Center, Sunrise-For tickets, CLICK HERE
November 2 and 3-Juried Fine Art & Fine Craft Show
Voted in the Top 100 Art Shows in America-Outdoors at Mizner Park Amphitheater-This boutique-style quality juried fine art and fine craft features 80 artists who will be selling his/her art to the public – all art is original and personally handmade by the artist who is present at the art show.-Institute for the Arts & Association is the associated 501c3 non-profit with focus on visual arts, cultural diversity, community enrichment, and fostering art education among youth. The Boca Raton Fine Art Show is juried by art professionals with criteria for judging based on originality, technique/execution and booth appearance. Our emphasis is on quality, not quantity.There is $1,500 in professional artist awards presented on Saturday, November 2 at 3pm. As part of our commitment to bring art education into the community, a Youth Art Competition is integrated within the show. Young Artists in grades K-8 or ages 5-13 are encouraged to enter his/her art that is publicly displayed in the art show the entire weekend. This unique and one-of-a-kind program exposes students to the rules and entrepreneurship opportunity of doing art shows for a living. On Sunday, November 3 at 3pm, $250 in youth art awards is presented under the Youth Art tent. The program brings families to the art show and exposes them to great art. There is plenty of parking in downtown area parking garages and at First United Methodist Church. Show hours are 10am-5pm daily. FREE admission with optional $5 donation supports Institute for the Arts & Education. More info www.hotworks.org
November 2 and 3-The 2nd Annual Delray Beach Yoga Festival 
Yoga Fun Day at Old School Square in Delray-For all the information about the classes and workshops, and tickets CLICK HERE 
November 2 and 3-The 60th Annual Fort Lauderdale International Boat Show
One thousand exhibitors and more than 1,200 boats are on display at the exhibition that is widely regarded as the industry's top annual boating event. For Boats on Display, Seminars, Hours, Special Events, Tickets, Click here-   Address: 801 Seabreeze Blvd, Fort Lauderdale, FL 33316
November 2-  The

10th Annual Juried Art Contest – Loxahatchee Visions
Final Day for Entries to be accepted; Reception and Award Presentation: Sunday, November 10, 1:00 p.m.;  The contest is open to all artists. Each artist may submit one or two works of art, inspired by "Loxahatchee Visions." Any media or mixed media may be used, with the exception of photography. (Save your photographs for next year's photo contest!) Each entry must be framed and ready for hanging. Wrapped canvas edges are fine. Size limit is 36″ on each side, including frame. Prizes will be awarded in 2 categories – Novice (through high school) and Adult (age 18 and older). First prize – $250; Second prize – $150; Third prize – $100. The entry fee is $10 for Friends members, volunteers and Refuge staff, and $25 for non-members. The fee is waived for Novices. Bring your artwork along with the entry form and entry fee in an envelope labeled "Friends Art Contest" to the Visitor Center. For the Contest Entry Form and the complete set of rules, go to:                  www.loxahatcheefriends.com/upload/Lox2019ArtContestForm.pdf  or CLICK HERE
November 2–3-North Miami Greek Food & Wine Festival
Discover new flavors and explore Greek Culture, sampling a variety of foods and wines; Gyros, Pastitsio (baked pasta dish), Spanakopita (spinach pie), Baklava… there's no better way to spend a November weekend this side of the Greek islands than at the Annual North Miami Greek Food & Wine Festival. Come and experience a taste of Greece. Live Music, Greek Folk Dance Performances, Gift Shops, and inspiring Tours of our elegant Church Sanctuary; Held at Alhambra Heights,  12250 NW 2nd Ave., North Miami, FL 33168  For more info: 305-681-1061
November 2-3-Camelot Days Medieval Festival
An immersive experience for the whole family at TY Park in Hollywood. Explore our kingdom full of magic, jousting, sword fights, artisans, comedy, fire and whip shows, belly dancing, knights, music and more. Participate in the photo contest or join the Quest to solve the murder mystery, getting clues from characters throughout the festival! With eight stages of live entertainment, an Artists' Market full of unique handcrafts, and amazing food and drink, Camelot Days offers something for everybody. Saturdays and Sundays, November 2-3, 9-10 and 16-17, from 10 am – 5:30 pm. Visit www.camelotdays.com for tickets and information, and use promo code NT2019.
November 2 to 10- Hot Shoe Shuffle
Smash Jukebox Musical Opens Sparkling Season 7 at The Wick Theatre – Are you ready to 'cut a rug'? The Wick Theatre opens their seventh season with the Australian and West End smash hit, Hot Shoe Shuffle. This award-winning production features a cast of dynamic dancers tapping and singing their way through the biggest hits from the American Big Band era performed by a 10-piece live band.  Hot Shoe Shuffle is the ultimate in razzle dazzle tap! In 1992, the musical created by David Atkins tapped its way onto the stage in Sydney, Australia and became an instant success. The popularity of the show inspired a London production that resulted in a Olivier Award for best choreography and a nomination for Best Musical Production. The Wick's director, Jonathan Van Dyke, is working with choreographer Justin M. Lewis on the production. Van Dyke was a featured performer on America's Got Talent at Radio City Music Hall, as well as a co-creator of Tell-a-Vision, a technology and dance-based performance group. Van Dyke and Lewis have assembled an extraordinary cast with enormous energy and style. The musical concerns seven Tap Brothers, Spring, Slap, Buck, Wing, Tip, Tap and Slide, who learn of the death of their long-absent father. To claim their large inheritance, the brothers must rehearse and perform their Dad's legendary act—the Hot Shoe Shuffle and include their long-lost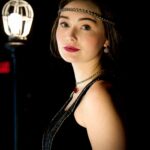 sister! The Wick Theatre is located at 7901 N. Federal Highway. Boca Raton, FL 33487  The show runs October 17-November 10, 2019; matinees at 2pm, evenings at 7:30pm. Tickets are $75-$85 at www.thewick.org or call 561-995-2333.
November 2 -"Fright Nights"
Final Day– for the 18th year, will be staged at West Palm Beach's South Florida Fairgrounds with its legendary haunted houses (this year there will be four) as well as magicians, stage show and  "scare zones." Located at 9067 Southern Blvd., West Palm Beach. The midway is open from 6 to 11 p.m. (midnight on Fridays and Saturdays), while the haunted house opens at 7 p.m. Tickets are $25 until Oct. 10. After that, regular admission is $30. For an additional $5, you can move to the front of the line with a RIP (Rest in Peace, or…Really Important Person) ticket. The RIP tickets are limited and may be bought on the midway each evening. "Fright Nights" takes place Oct. 11-12, 17-19, 24-26, 31 and Nov. 1-2. For more information, visit MyFrightNights.com.
November 2 and 3- Pony Rides and Weekend Guided Horse Trail Rides
At Tradewinds Park & Stables-3600 W. Sample Rd., Coconut Creek​, FL 33073    CALL to confirm:  Phone: 954-357-8870 Email: [email protected]    Gate Fee:  $1.50/person weekends and holidays (children 5 and under free)

November 2 to February 9-"Gridiron Glory: The Best Of the Pro Football Hall Of Fame"-How do you get 100 years worth of NFL memorabilia to Miami? Try six semi-trucks. That's what it took to haul more than 200 artifacts and items to the History Miami Museum for this latest exhibit; The exhibit arrives ahead of Super Bowl LIV, which will be played Feb. 2 at Hard Rock Stadium in Miami Gardens. It's the culmination of the NFL's 100th season. Walking through the collection at HistoryMiami (101 W Flagler St.) is like taking an interactive tour of football history. There are 8,000-square feet of photographs, vintage jerseys, helmets, and interactive displays. The coveted Vince Lombardi Trophy is also on display in a "Champions Theater," where announcers shout "Touchdown!" to the roar of crowds from video monitors. "Gridiron Glory" comes from the Pro Football Hall of Fame in Canton, Ohio, with the HistoryMiami Museum providing additional items about the Miami Dolphins. A "Hometown Heroes" section celebrates the Dolphins and athletes who played in South Florida during high school and college. It traces the history of African American players all the way back to the pre-NFL period of 1892-1919, when there were only four of them. By the 1970s, black players comprised more than 20 percent of the league's labor force and then 70 percent by 2002, according to the panel. The exhibit looks back at the evolution of the sport, from the early days of helmets that were made with thin pieces of leather to the high-tech plastic that protects players today. One case features Dan Marino's Dolphins jersey from the 1998 season. Next to it is a signed football from the Oct. 17, 1999 game where he became the first NFL quarterback to throw over 60,000 yards. The exhibit also recognizes Jason Taylor and displays his No. 99 jersey and helmet from the 2006 season, when he was named NFL Defensive Player Of The Year.The same area also celebrates the 10 Super Bowl games that Miami has hosted. Displays contain programs, pins, flip coins and caps from those games.  Address: HistoryMiami Museum, 101 W Flagler St., Miami, FL 33130 Hours: 10 a.m. to 5 p.m. Tuesdays through Saturdays; Noon to 5 p.m. Sundays. The museum is closed Mondays. The "Gridiron Glory" exhibit will run until -Feb. 9. Admission: $10 for adults and $8 for seniors and students with identification. For more information: Call 305-375-1492 or visit historymiami.org.
$5 Tri-Rail Rides on Weekends-On weekends, Tri-Rail offers $5 all-day fares its train routes in South Florida. Tri-Rail runs from Miami to West Palm Beach. On weekdays, regular one-way fares are $2.50 to $6.90 for adults, depending on the route. Kids age 4 and younger ride for free. Information is on the Tri-Rail website or 800-874-7245
Live Music by The Edge Band- Tammy Lawrence and The Edge Band-At Max's Grille in Mizner Park in Boca Raton-8:30pm –11:30pm-Join us as The Edge Band performs every Saturday-Enjoy today's hits and yesterday's classics-Call to confirm-561-358-0080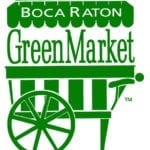 Boca Raton Green Market–NOW OPEN~ for the 22nd season -8am to 1pm, and every Saturday, in a NEW LOCATION at the north City Hall parking lot
Delray-Green Market–9am to 2pm–Every Saturday until the end of May. At Old School Square-Meet adoptable dogs,  Shop local vendors
Also, NEW:    West Palm-Farmer's Market at Grandview Public Market
(Scroll down for more info)
"Ride and Remember" Bus Tour – Meet at The Spady Cultural Heritage Museum from 10:00 AM to 12:00 PM, Delray Beach, FL-Tickets are $35 +Fee @2.92=    For more info. and tix, Click here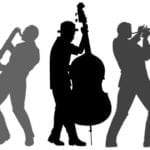 Jazz Venue –  The NYSW Jazz Lounge, at 107 SW Sixth St, Fort Lauderdale, opens 7 p.m. Saturday. Admission is free. The owner is Miguel Pilgram, a former Navy communications specialist who won a $52 million lottery jackpot 8 years ago. The 1500 sq. ft. indoor / outdoor space will host live music every night except Monday; the venue will feature classic jazz, Latin jazz and undiscovered artists-For more info; 954-765-6141 or click here: https://www.nyswjazzlounge.com/calendar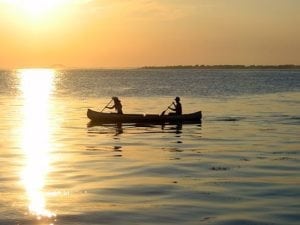 Saturday Night Moonlight Guided Canoe Tours:    7:00 – 9:00 p.m. Meet at the Lee Road Boat Ramp to enjoy a guided moonlight canoe tour through a portion of the Refuge interior. Wear a long-sleeved shirt and long pants and bring a flashlight and bug spray.Canoe rental from Loxahatchee Canoeing is $35; you may not bring your own. (One canoe seats 2 to 3 people.) RESERVATIONS REQUIRED – Call LOXAHATCHEE CANOEING at 561-733-0192.  (Note: Also, Guided Canoe Tours Every Saturday MORNING, 9:00 – 11:15 a.m.)

(Scroll down to see GREEN MARKETS TODAY!!)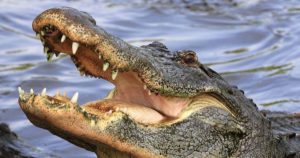 Alligator Feeding–1pm to 1:15pm-Join us every Saturday (and Wednesday) at 1pm to listen to a short talk on alligators and watch our resident alligator feed on his favorite food; Admission into the center is $5.00 per person ages 3 and up. The alligator feeding is included with admission. For more information and to confirm 561-274-SAND (7263).  Walk-ins welcome- At The Sandoway House Nature Center, 142 S. Ocean Blvd.,   Delray Beach, FL 33483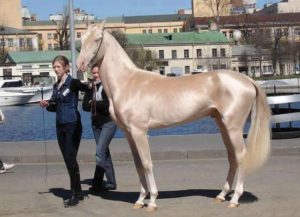 Breakfast at Gulf Stream–Make Mornings Memorable! This popular Saturday morning tradition is a must-do for families and racing fans alike! Every Saturday, from 8 am – 11 am, Rain or Shine* | Stretch's BBQ & Tiki Area-Come on out and watch our champion horses training on the track, listen to our guest speakers talk about their role in the Thoroughbred horse racing industry, and take a free tram tour through the Backstretch for a behind-the-scenes look at what goes into caring for the horses. Plus, meet your favorite famous characters, and have the kiddos get their photo taken atop a real-life horse! Table and tram tour reservations are accepted for groups of 10 or more. Please call Nancy Berry before 5 PM the Friday prior to hold your spot (954-457-6284)-Buffet Breakfast for $10 per person. Kids 2 and under eat free! | 8 AM – 11 AM  Different Character Appearances Each Week for the Children | 9 AM – 11 AM; Free t-shirt with the purchase of a buffet breakfast | 8 AM – 11 AM; Visit with Horse | 9 AM – 10 AM; Guest Speakers | 9 AM – 9:30 AM;  Free Tram Tours | 8:30 AM • 9:15 AM • 10 AM *Must arrive before 9:30 AM to guarantee a spot on a tour.

Scroll down and see  GREEN MARKETS OPEN TODAY!

IMAX Theater Is Better Than Ever
The Museum of Discovery & Science IMAX Theater-For Info, Click HERE or www.MODS.org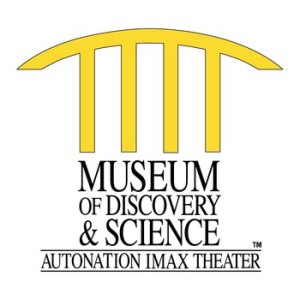 IMAX 3D- Located at 401  SW 2nd St. Fort Lauderdale-Phone:  954-713-0930
NOTE: The AutoNation IMAX Theater had been closed to upgrade their projection and sound system to IMAX with 4K Laser; Wait till you see the new IMAX with laser system!  Groundbreaking movie projection technology will transform the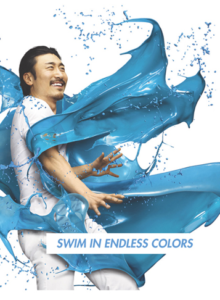 AutoNation IMAX 3D Theater experience into one of the most extraordinary theater experiences in the world.
Now the AutoNation IMAX 3D Theater will be the only place in Florida, and one of only a few in the world, to offer 2D and 3D movies using the new IMAX WITH LASER system.  For IMAX Movie Schedule, CLICK HERE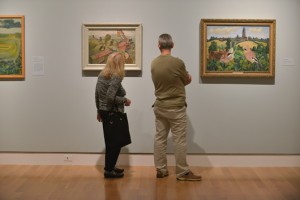 Norton Museum- There's much to celebrate at the Norton this month: The Museum reopened this past summer after a five-week hiatus to re-install galleries and prep for construction.
For info. on Exhibitions, Programs, Tours, Art After Dark, Theater Lab (new), and more, CLICK HERE 

"Free Roll"- Free Poker Tournaments-At the Big Easy Casino–(formerly "Mardi Gras" Casino)- 831 N Federal Hwy, Hallandale Beach, FL, 954-924-3200 or email:  [email protected]  Hours of Operation: Sunday-Thursday 9:00am-3:00am;  Friday & Saturday Open 24hrs-Free Tournaments every night at 6:50pm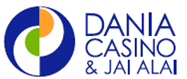 The Casino at Dania Beach- Casino, Concert Venue, Comedy Club! The newest casino in Broward County is here! Try out an all new gaming… 301 E Dania Beach Blvd, Dania Beach, FL 33004 -Phone:(954) 920-1511  or  www.casinoDaniaBeach.com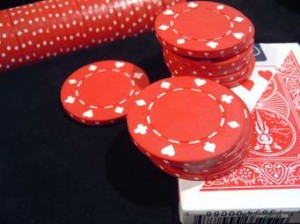 Note: Are you interested in a new job or know of someone who is looking? The brand new  Casino in Dania Beach is still hiring Cocktail Waitresses, Bartenders, Cashiers, Security Agents & Housekeeping Personnell-Resumes should be sent to [email protected]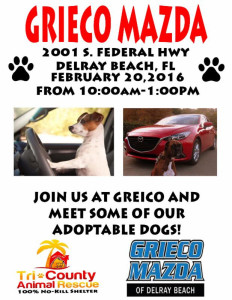 Meet Adoptable Dogs—Every third Saturday of the month-At Grieco Mazda-From 10am to 1pm- Located at 2001 S. Federal Hwy.-Delray Beach 33483
Saturdays at Sanborn: Yoga in the Park (presented by Yoga Journey), 9:00 am -A Free Fitness Series-Bring your mats for yoga classes- Sanborn Square, 72 N. Federal Highway-Boca Raton- For more info: DowntownBoca.org
Saturdays: Zumba at the Beach-  10:30 am – South Beach Pavilion at Palmetto Park Road & A1A-Boca Raton
                                                                            GREEN MARKETS:
Boca Raton Green Market– MOVED: Open for its 22st season; But after 22 years at Royal Palm Place, the market made the move to the north City Hall parking lot (located at 201 W. Palmetto Park Rd.) since it had outgrown its location in Royal Palm Plaza and needed more parking spaces; So grab your shopping bags and head on over- Held every Saturday, 8am to 1pm, find over 40 vendors with locally grown produce, bakery items, fresh eggs, plants & flowers, honey, cheeses, coffees & teas, doggie treats, prepared foods, live music and lots more.
Delray Beach SUMMER Green Market–9am to noon-FREE ADMISSION-In the heat of summer,  Delray's famed Green Market is about half the size of its high-season counterpart, with 30 vendors instead of 65, and a three-hour weekly duration instead of five; Instead of Old School Square Park, where the Winter Green Market is situated, the summer version takes place in the heart of The Set, a historic but emerging corridor between downtown and I-95. After you pick up your artisanal dog food and oil-scented soap and raw pistachio paste and organic asparagus, take a stroll around the community, where local leaders are hoping to establish a groovy, work-live-play hub. Delray Beach Tennis Center, 201 W. Atlantic Ave., Delray Beach
(Note: Delray Beach (WINTER) Green Market-until the end of May)-   Open 9am to 2pm- -An open air marketplace located at Old School Square Park on NE 2nd Avenue, a half block north of Atlantic Avenue in downtown Delray Beach. At the Green Market you'll find more than 65 premier food vendors featuring farm-to-fork produce, just picked citrus, tropical fruit and juice, farm fresh eggs, raw milk and butter, artisan cheese and jams, fragrant baked goods, plenty of gluten free, vegan and organic products, fresh cut flowers, plants and other unique gourmet fare along with live musical entertainment each week-For more info, CLICK HERE
West Palm Beach Green Market opens-Now in its 23rd year, the market returns to the waterfront from 9am to 1pm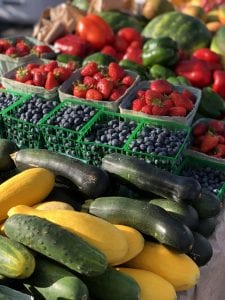 West Palm-Farmer's Market at Grandview Public Market-The Farmer's Market by Farriss Farm is open year-round to the public every Saturday, from 9 a.m. to 2 p.m.Visitors will enjoy a curated vendor lineup along with artfully arranged local and organic produce, quality meats, baked goods, cheeses, herbs, fresh flowers, local plants, and more. The al fresco market also features a plethora of regional artisan specialties such as breads, pastas, and local Florida honey. Participating vendors include Farriss Farm, CoLab Farms, La Montagne Des Saveurs, and Incredible Edible Landscapes. Live music by local bands and DJs. For more information, visit grandviewpublic.com or call 561-771-6100. Grandview Public Market is located at 1401 Clare Avenue, West Palm Beach, FL 33401. Hours are Monday through Saturday, 7 a.m. to 10:30 p.m., and Sunday, 7 a.m. to 8 p.m. Complimentary valet parking is available. Located one mile south of I-95 on Clare Avenue in West Palm Beach, Florida. The luxurious, 13,000 sq. ft. multi-vendor food hall features twelve best-in-class chef-driven restaurants and a retail specialty shop.
Plantation Farmers Market–Year-round, 8 a.m. to 2 p.m Saturdays, Volunteer Park,  12050 W. Sunrise Blvd., Plantation, 954-452-2558
Marando Farms – 1401 SW 1st Ave, Ft. Lauderdale, FL 33315- Call 954-294-2331, or visit marandofarms.com– Expanding, read more: CLICK  HERE
Marando Ranch–A Partnering of Marando Farms and Georgia Pig–5151 SW 64th Ave., Davie- Coming in the Fall-Read this: CLICK HERE
Bedner Farms -10066 Lee Road, Boynton Beach, FL 33473 and new: 2nd location (see below)
Bedner's Farm Fresh Market in Delray's Artist Alley– Bedner's Farm Fresh Market brings local, sustainably grown produce, including 100% certified organic produce and many other items, east to its second location at 381 N.E. 3rd Avenue, Delray Beach. The market is located at the north end of Delray Beach's Artists Alley and N.E. 4th Street/Lake Ida Road. Hours of operation are Monday-Saturday 9:00am-8:00pm and Sunday 10:00am-6:00pm. The upscale country store atmosphere is welcoming and the employees are ready to help. For more information visit www.bedners.com or call 561-501-5177
Yellow Green Farmers Market–Year Round–A massive indoor metal shed filled with fresh produce, vendors selling everything from olives to essential oils, Cuban coffee, soups, fresh bread, hats and shorts and ukeleles made out of cigar boxes. Also good for Latin food stands' or  brunch at the Chill Bar-Open on Saturdays and Sundays only.  ygfarmersmarket.com –  1940 N. 30th Road, Hollywood – Phone: 954-513-3990
Green Market-Pompano-every Saturday, 8:30 AM – 1:30 PM; Come out and support our local businesses. Find the finest local purveyors and producers of local goods. You'll feel good about being part of something bigger. "Buy Local, Eat Local, Shop Local" ~ Free Yoga Class (for all ages and kids) ~ 10am-11am Class (for all ages and kids) ~ 10am-11am. Vendor Inquiries Contact: [email protected] For More Info & Join Our Mailing List: greenmarketpompanobeach.com
                                                           NETWORKING
Networking–LOTS of Breakfast networking and more- Everyday in various locations- CLICK HERE